Have you ever tried matcha tea?
Matcha tea (€11.99) is a unique Japanese green tea powder. What makes it so special is its rich content of antioxidants, fibre and chlorophyll to support healthy blood.
These Eat Yourself Beautiful bright green balls are an ideal breakfast or snack for those who love their energy-lifting daily caffeine fix but are looking for a healthier alternative to coffee.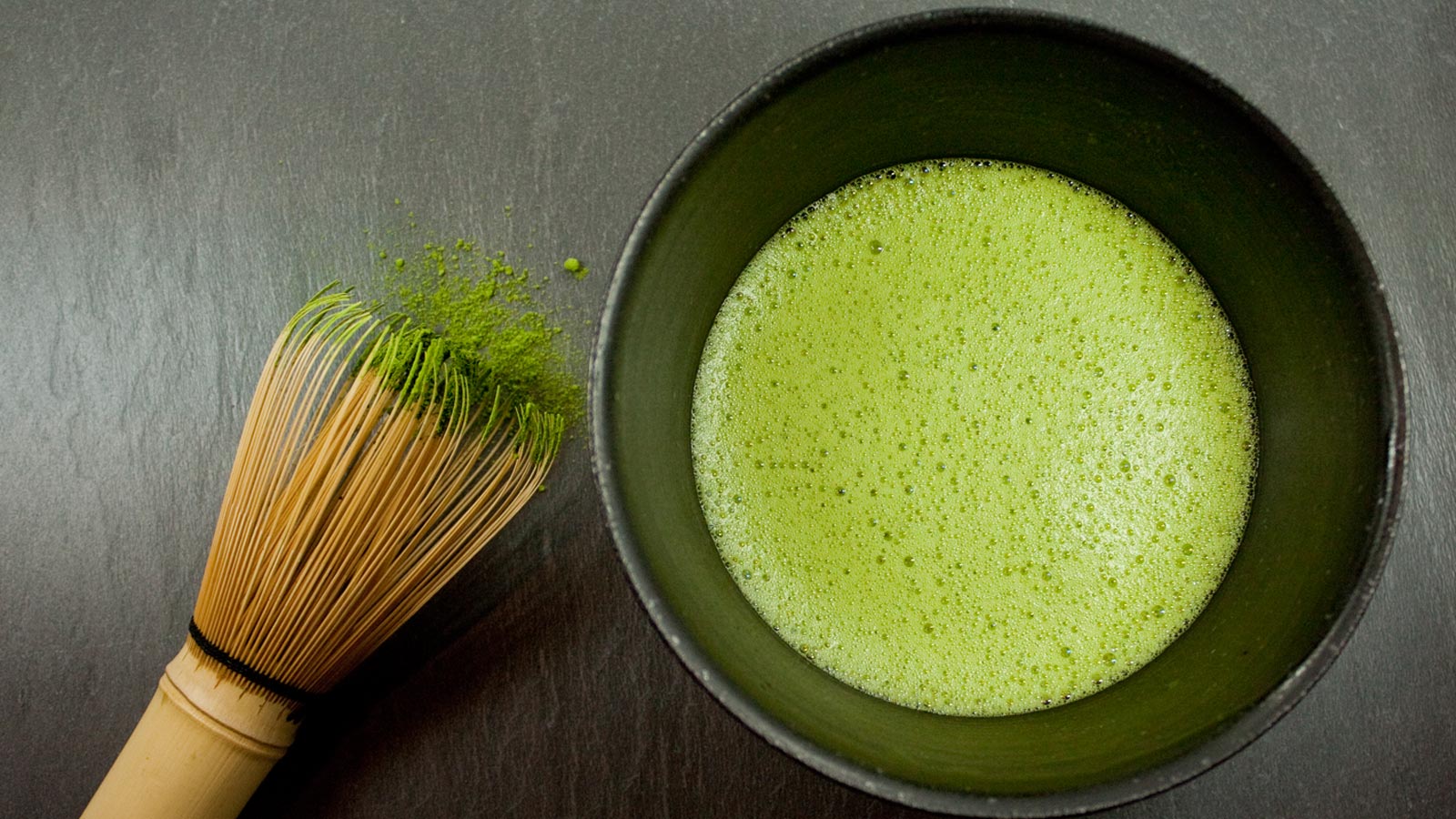 While still caffeinated, it provides a gentler and more sustained lift than the instant hit of coffee, which may make some people feel anxious and jittery. It also contains an amino acid called L-theanine, which is thought to have a calming effect. That's exactly what many of us need on the run-up to Christmas!
These raw food 'bombs' pack a serious antioxidant punch to help fight the signs of ageing, as they're packed with whole foods, omega-3 fat, fibre, raw cacao powder, blueberries and matcha green tea powder. While I'm a fan of good skincare, plenty of water and sleep plus wearing a daily SPF, these are some of the most important nutrients for keeping your skin looking fresh and youthful. And every little helps!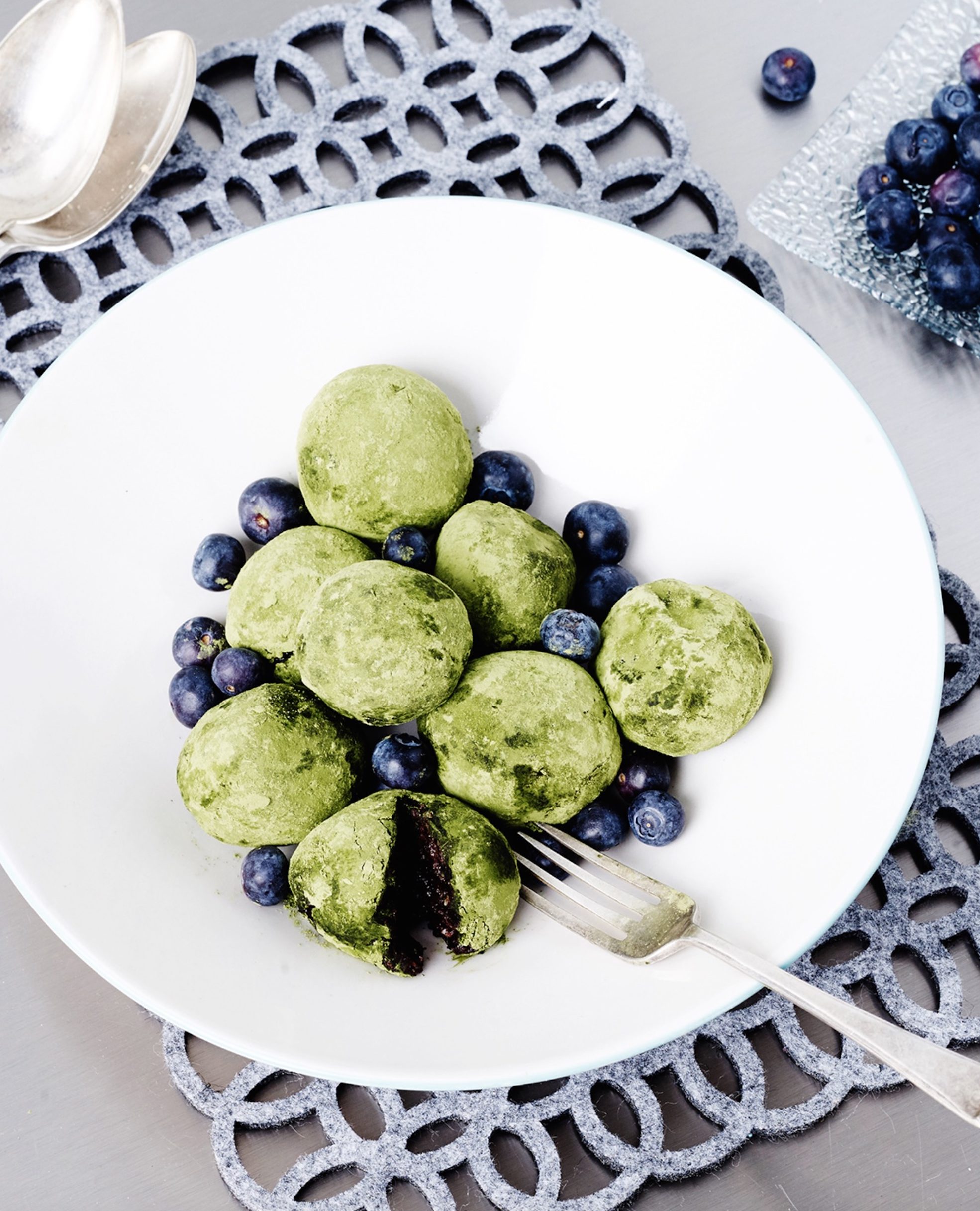 Let me know if you give these Matcha Blueberry Bombs a go and I love to see all your creations on social media! Simply tag #RosannaDavisonNutrition on Instagram or Twitter or come on over to my Facebook to say hello 🙂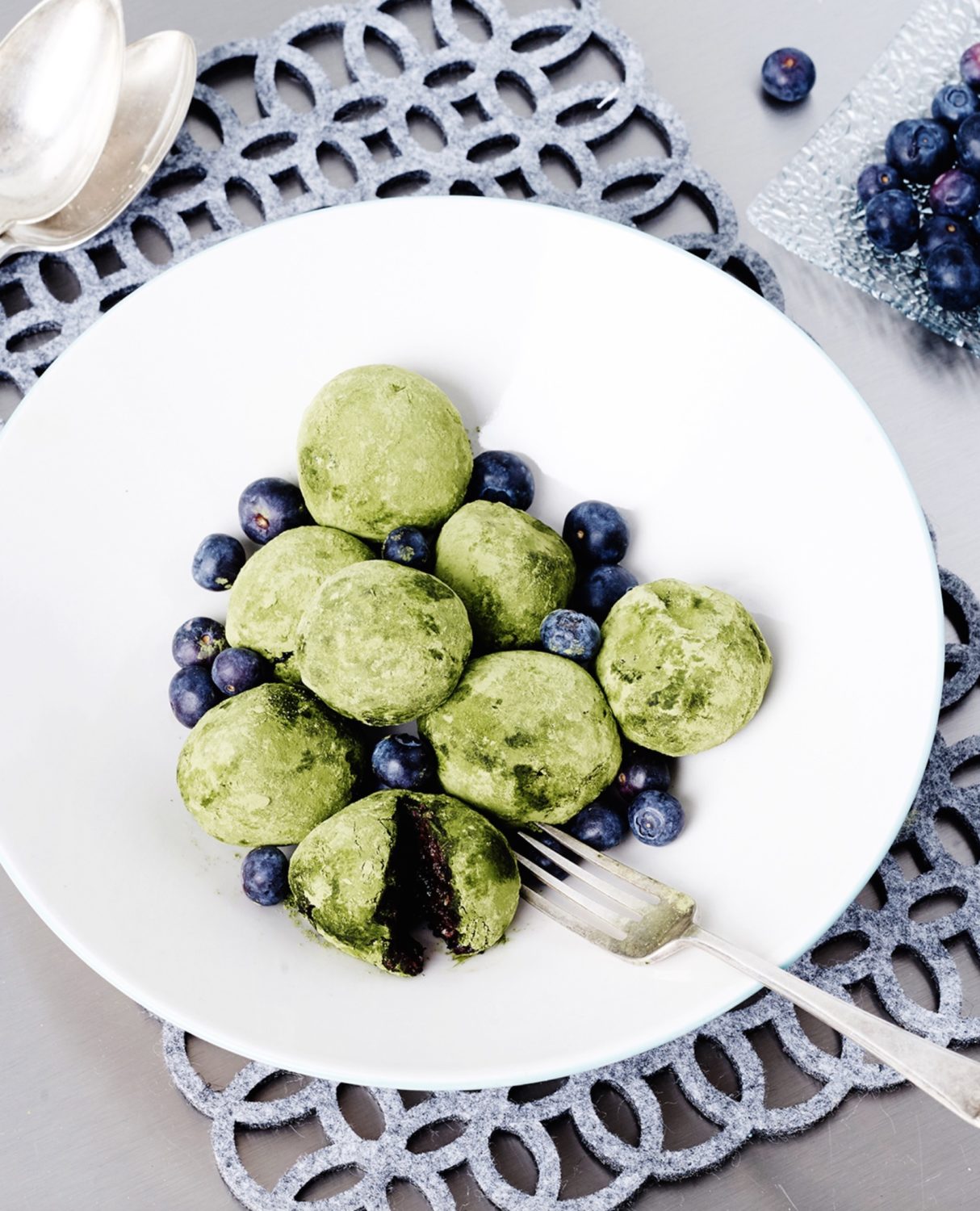 Matcha Blueberry Bombs
2016-12-19 22:07:01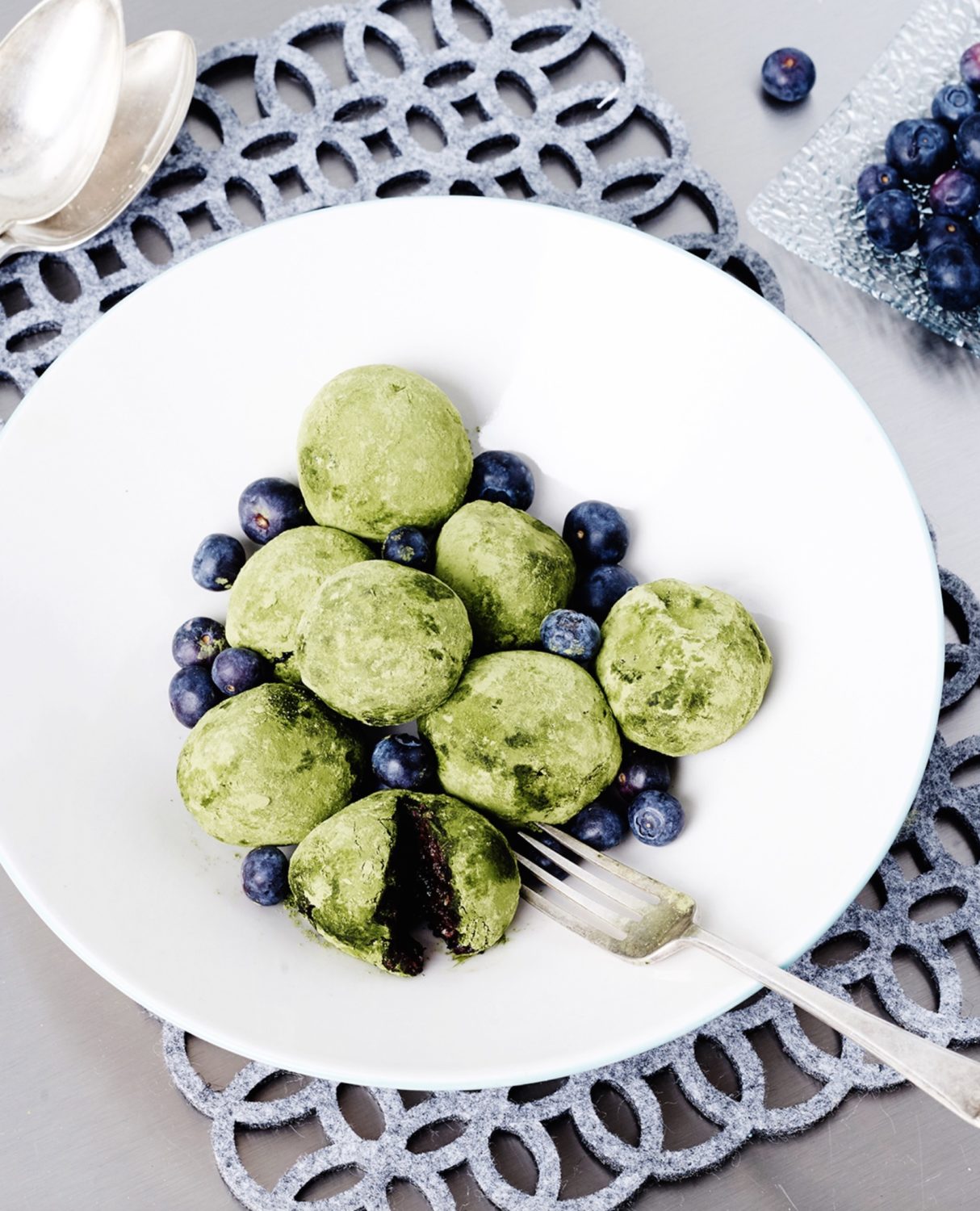 Energy-boosting whole food snacks, packed with antioxidants and the gentle lift of matcha tea.
Ingredients
150g Medjool dates, pitted
16 blueberries
1/5 tsp vanilla seeds or pure vanilla extract
60g raw unsalted almond butter
2 heaped tbsp raw cacao powder
2 tbsp raw hulled hemp seeds
1 tbsp pure organic maple syrup or honey
2 heaped tbsp matcha green tea powder
Instructions
Soak the dates in warm water for 15–20 minutes to soften them.
Rinse the blueberries and place them in a small bowl with the vanilla. Mash the berries with a fork to gently crush them and allow their juices to mix with the vanilla.
Places the dates, almond butter, cacao powder, hemp seeds and maple syrup in a blender and combine until a thick 'dough' is formed. You may need to add a splash of water to help it all blend together. Roll the date and almond butter mixture into 8 balls between the palms of your hands.
Cut each ball evenly in half. Use your thumb to make a small indent on the inside of each half and fill with half a teaspoon of the blueberry mixture. Put the halves back together, pressing firmly to ensure they don't break apart.
Place the matcha green tea powder in a bowl and roll each ball around in it until they're fully coated.
Keep the balls chilled in the fridge until ready to serve.
Notes
Store in an airtight container in the fridge for 2-3 days.
Rosanna Davison Nutrition https://www.rosannadavisonnutrition.com/