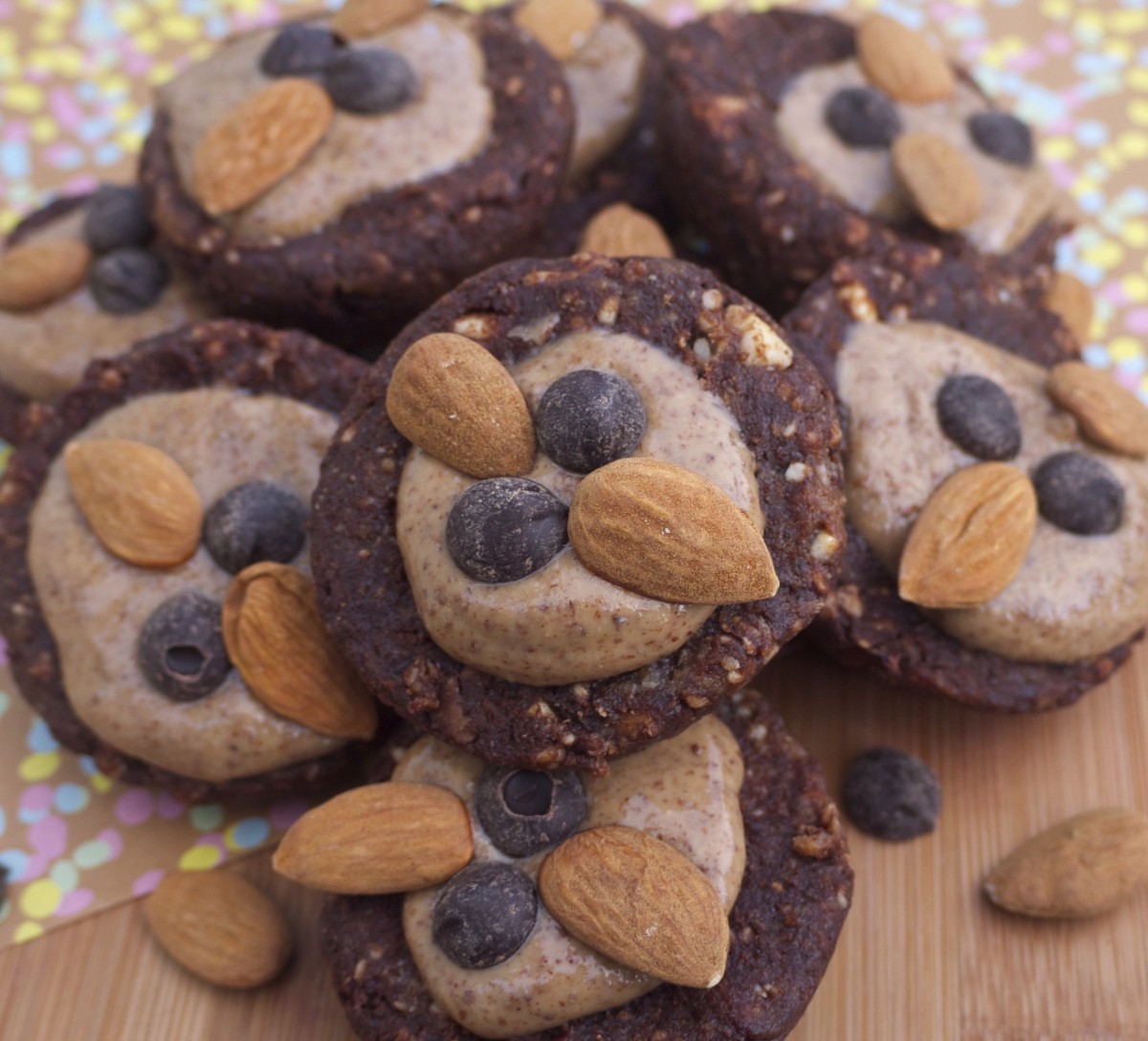 Happy Saturday!!
Hope you've all had a great week. It's definitely been a busy one for me, but it's also very exciting as my first book was released into bookshops across the country today!
Eat Yourself Beautiful is packed with health and beauty tips, my fave foods and the very best recipes for your skin, hair, to help bloating and encourage healthy sustainable weight loss.
I'll also be doing a book signing tour starting from today… all the details are here. It would be so lovely to meet some of you at the signings 🙂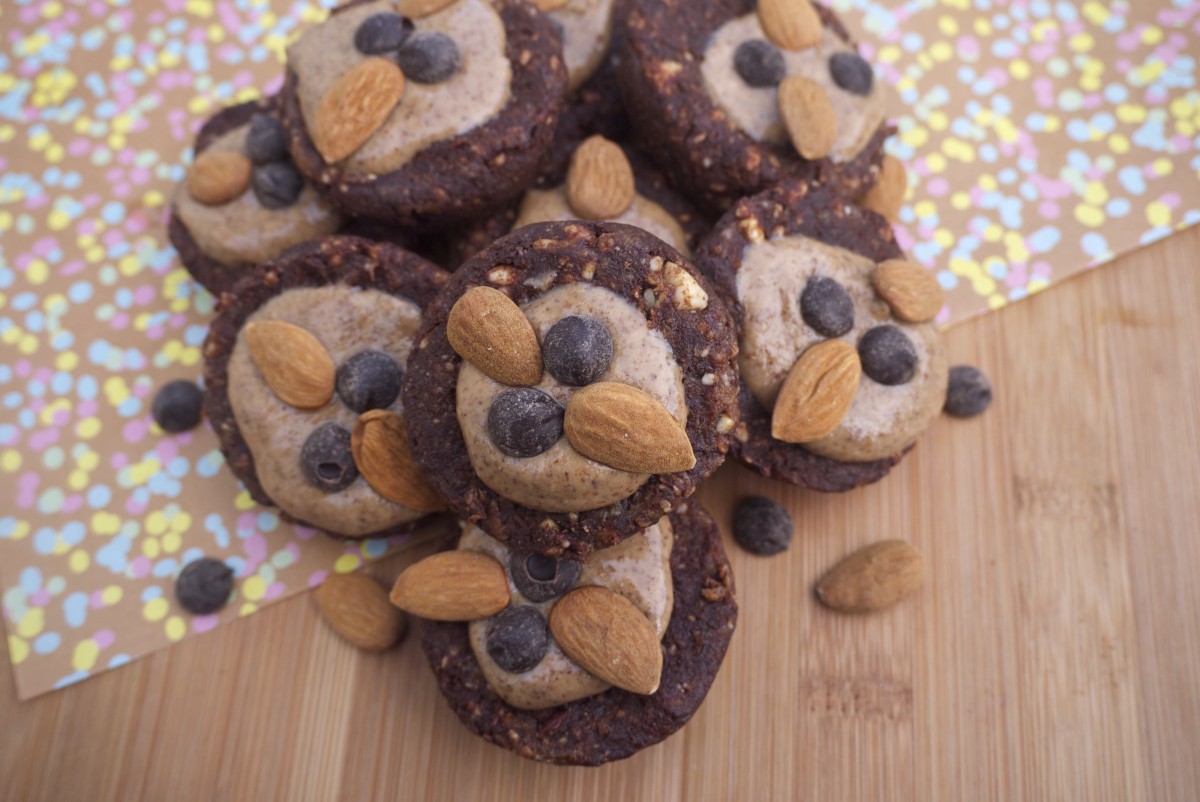 My SoSueMe recipe of the week is this fun and simple chocolate-rich snack for anyone with a sweet tooth 😉
These almond butter-cups are filling enough to keep your kids going between end of school and dinner time, as they're full of healthy fats, fibre and antioxidant-rich cacao. Cacao nibs and powder are also a brilliant source of magnesium, which is nature's sedative to help calm a stressed nervous system and aid muscle relaxation.
I buy my cacao powder (€3.95) either online or from good health food shops…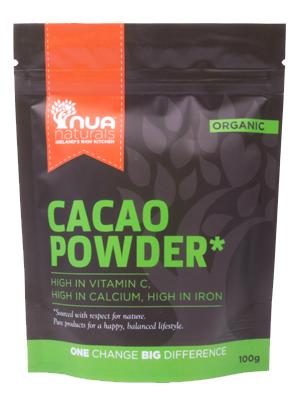 And cacao nibs (€9.95) are also available in stores or online. They have a lovely, rich, chocolate flavour and a small amount goes a long way.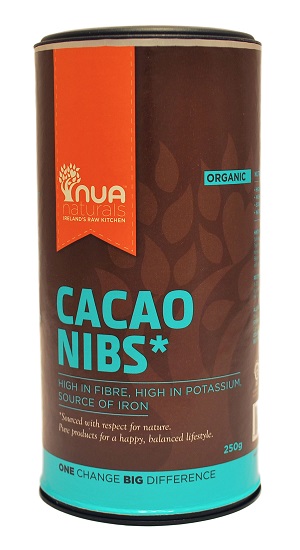 Even better, these butter-cups are so simple to make and are based on nourishing raw ingredients, without the refined sugar found in many commercial snacks.
Dates are nature's very own superstar sweetener, and they give this snack a sweet flavour and a lovely gooey texture. They were gone in about ten minutes when I made them at home recently!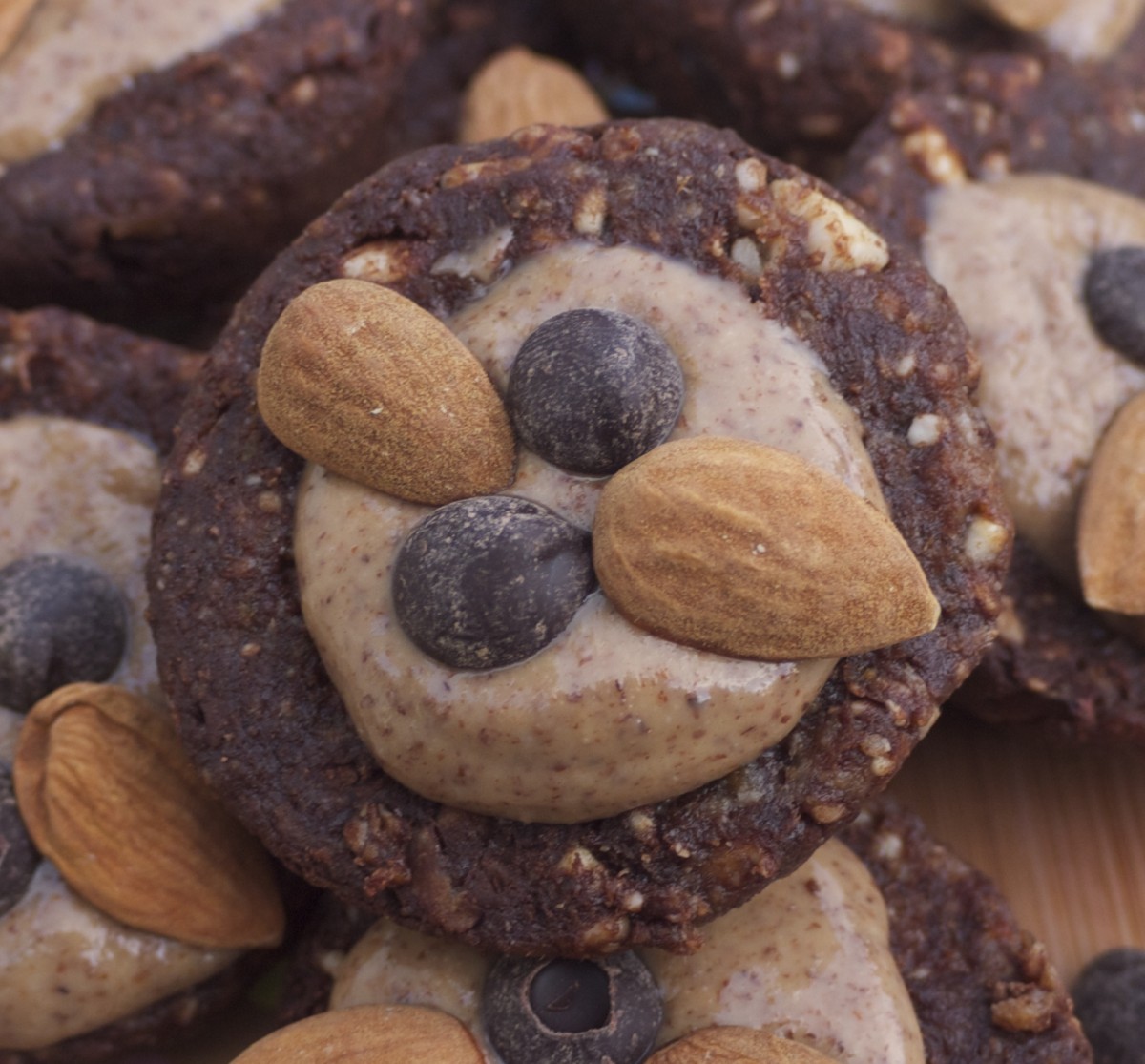 Let me know if you give these Chocolate Almond Butter-Cups a go and I love to see all your creations on social media! Simply tag #RosannaDavisonNutrition on Instagram or Twitter or come on over to my Facebook to say hello 🙂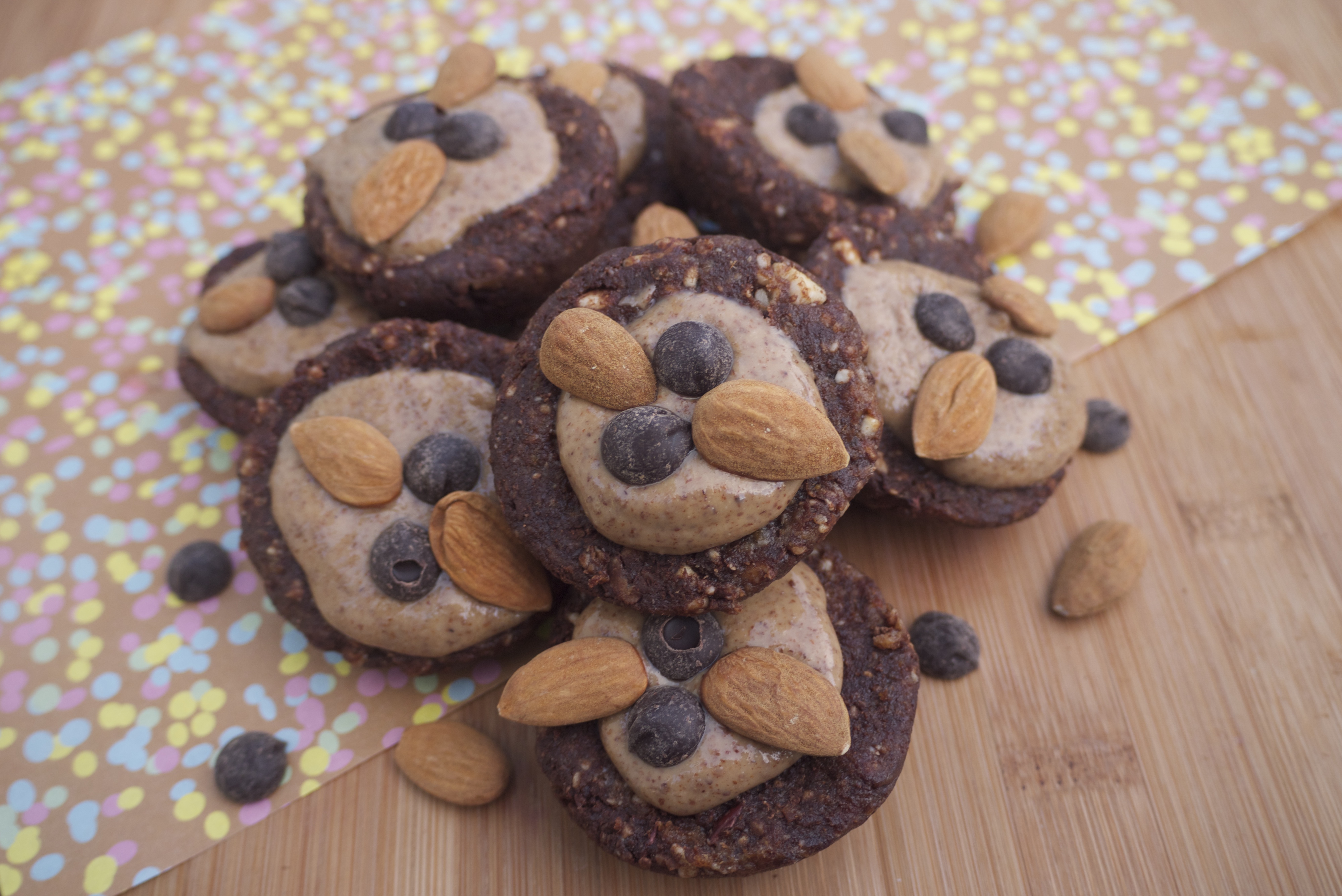 Chocolate Almond Butter-Cups
2015-03-07 08:45:45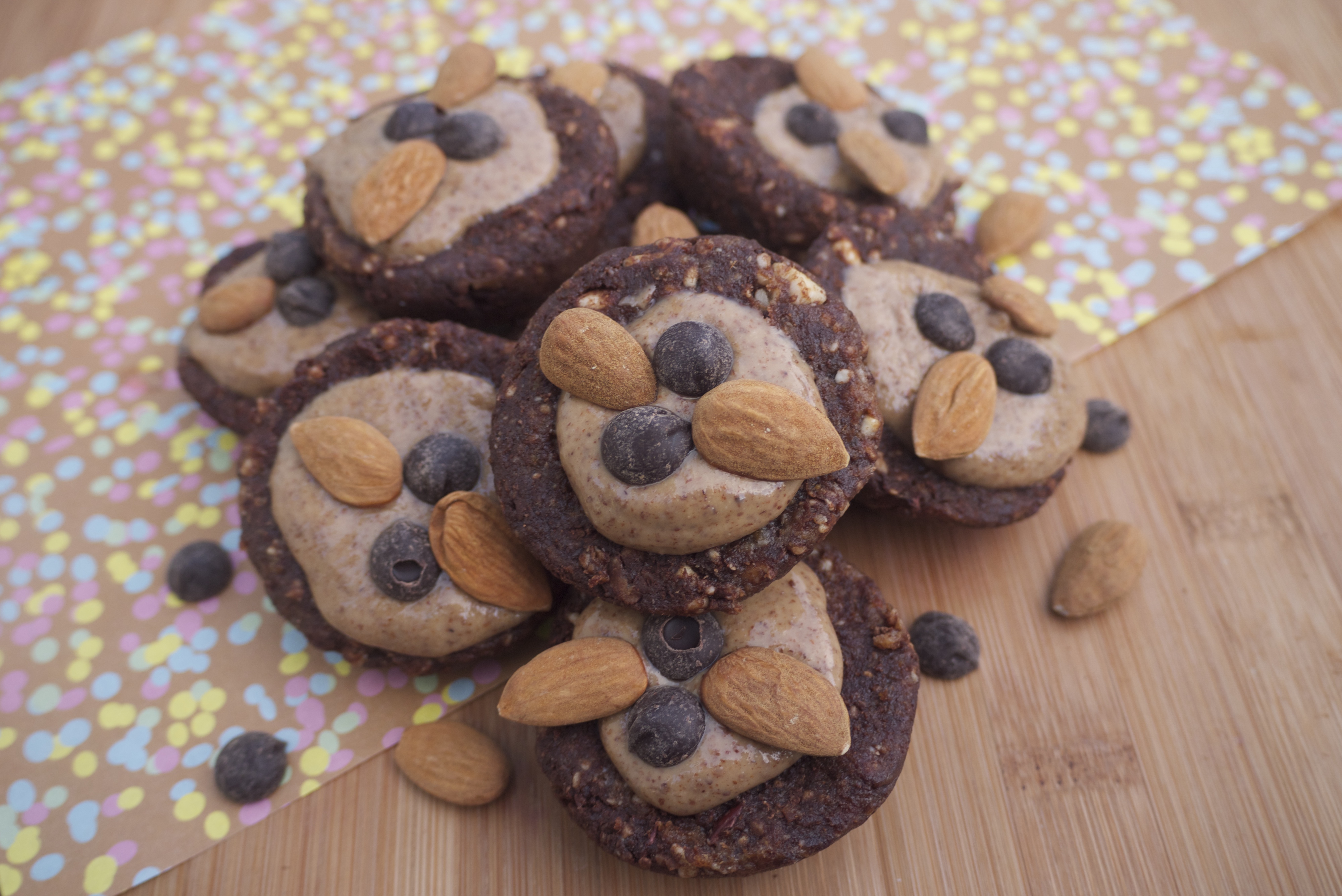 Rich chocolate, sweet dates and creamy almond butter combine to make a melt-in-the mouth raw treat that's quick to make and contains only natural, wholesome ingredients.
Ingredients
129g (1 cup) raw unsalted cashew nuts (buy organic if possible)
147g (1 cup) dates, pitted and soaked for 20 minutes in warm water to soften
2 tbsp raw cacao powder
2 tbsp raw cacao nibs
1 tsp vanilla extract
55g smooth almond butter
Sugar-free dark chocolate drops and almonds, to garnish
Instructions
Place the cashews in a blender or food processor and blend until ground well.
Add the dates, cacao powder and vanilla, and combine until it becomes a sticky 'dough'.
Add the cacao nibs and pulse to combine.
Use a tablespoon to divide the mixture, roll it into a ball in the palms of your hands and then press it down into the individual sections of a muffin baking tray.
Use your thumb to gently press a well into the centre of each.
Fill each well with a tsp of almond butter, then garnish and chill in the fridge for 30 minutes before serving.
Rosanna Davison Nutrition https://www.rosannadavisonnutrition.com/