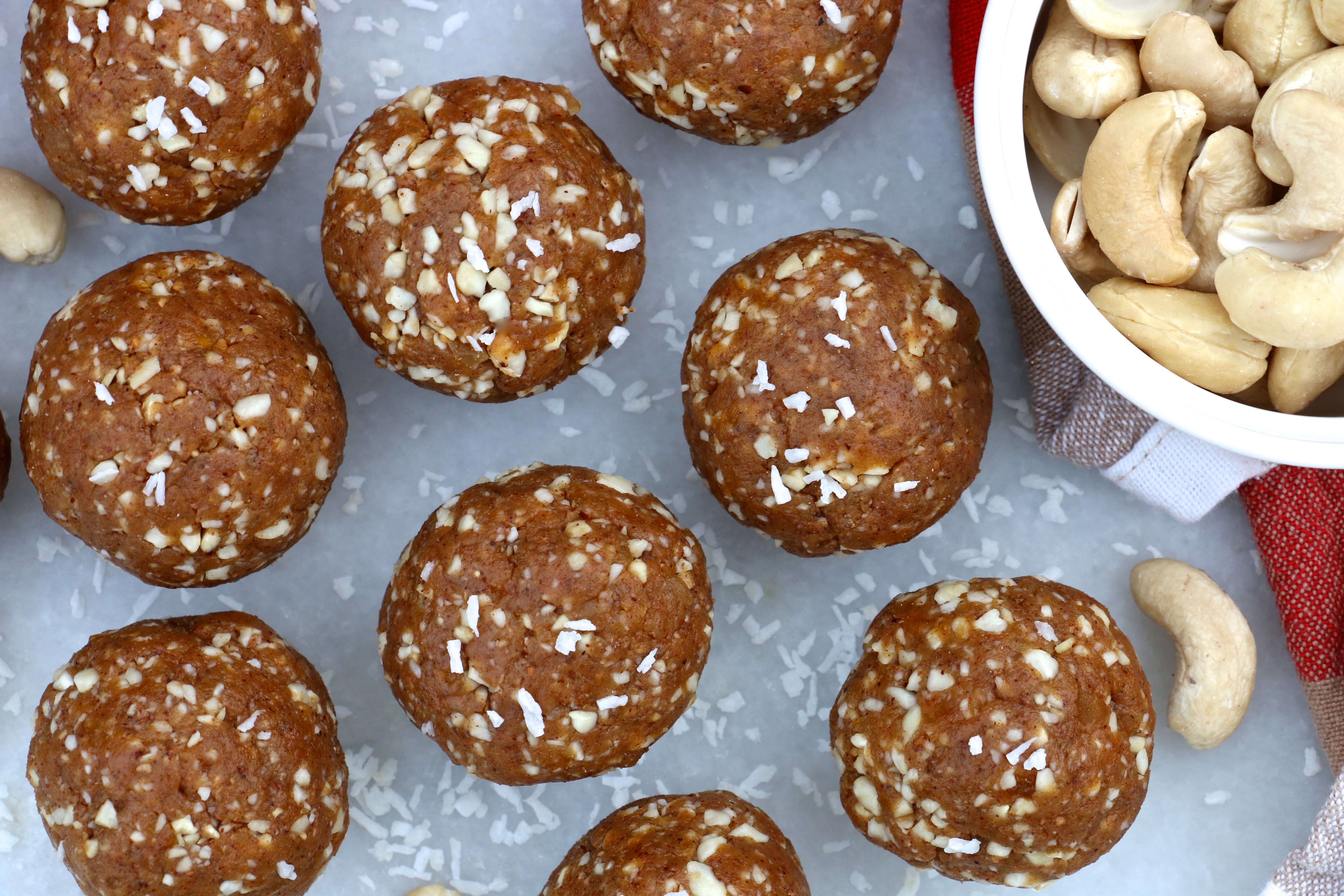 Homemade protein balls have to be one of the easiest, healthiest and YUMMIEST snacks around. I love that you can play around with a huge range of flavours and different additions to really personalise them. And if, like me, you enjoy getting your hands messy and stuck into something fun and creative, then they're the perfect treat for you!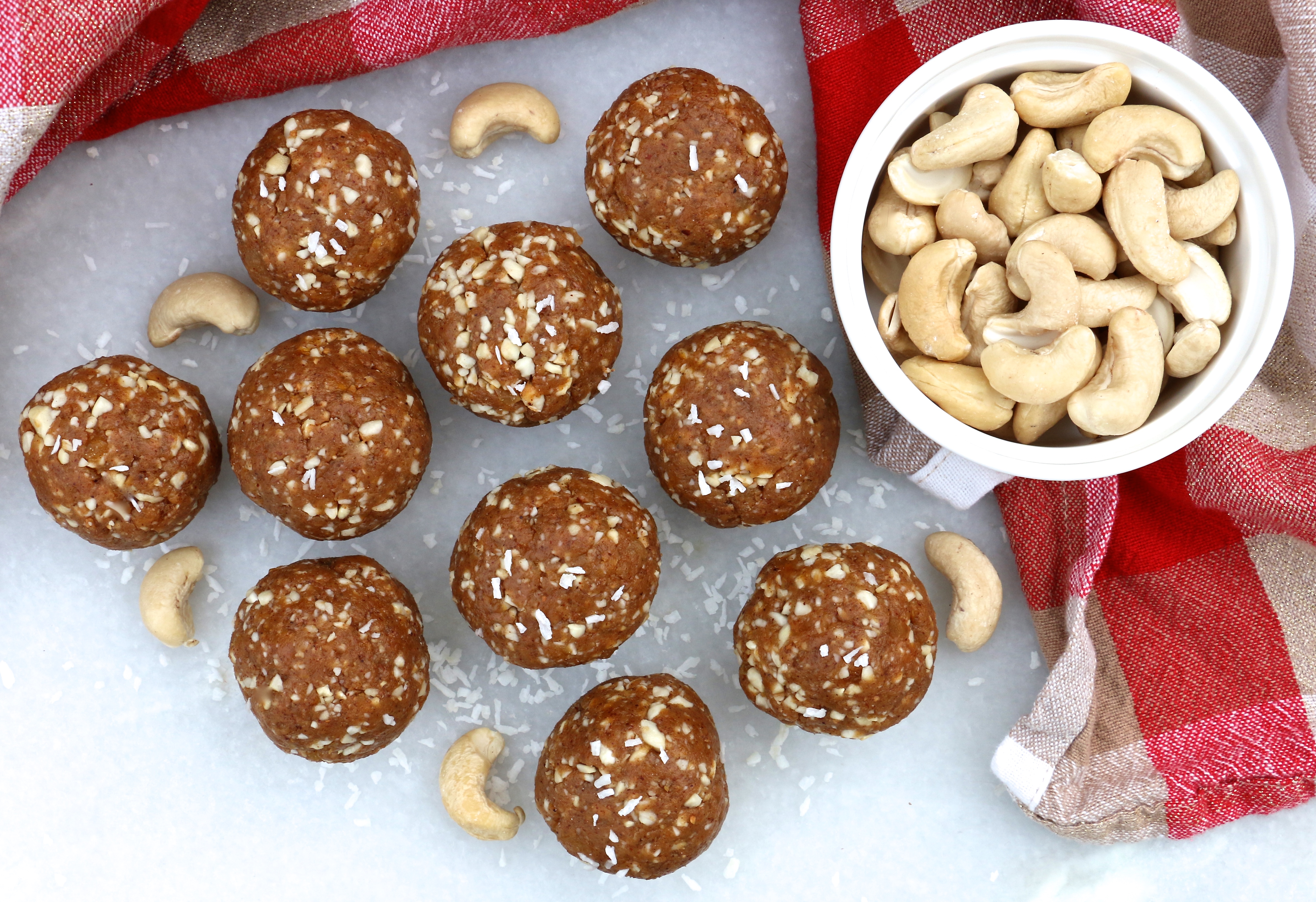 I'm a big fan of ginger (if you follow my book and blog recipes, you might have already noticed that!), because it's considered brilliant for your digestive health and helps to boost blood flow around the body. That's great news if you struggle with winter chills. It's also thought to be brilliant for warding off bugs thanks to its powerful antibacterial properties, and helps to support immune system health too.
I love that ginger works just as well in hot curries, soups and stews as it does in chilled sweet treats like these Cashew and Ginger Protein Balls.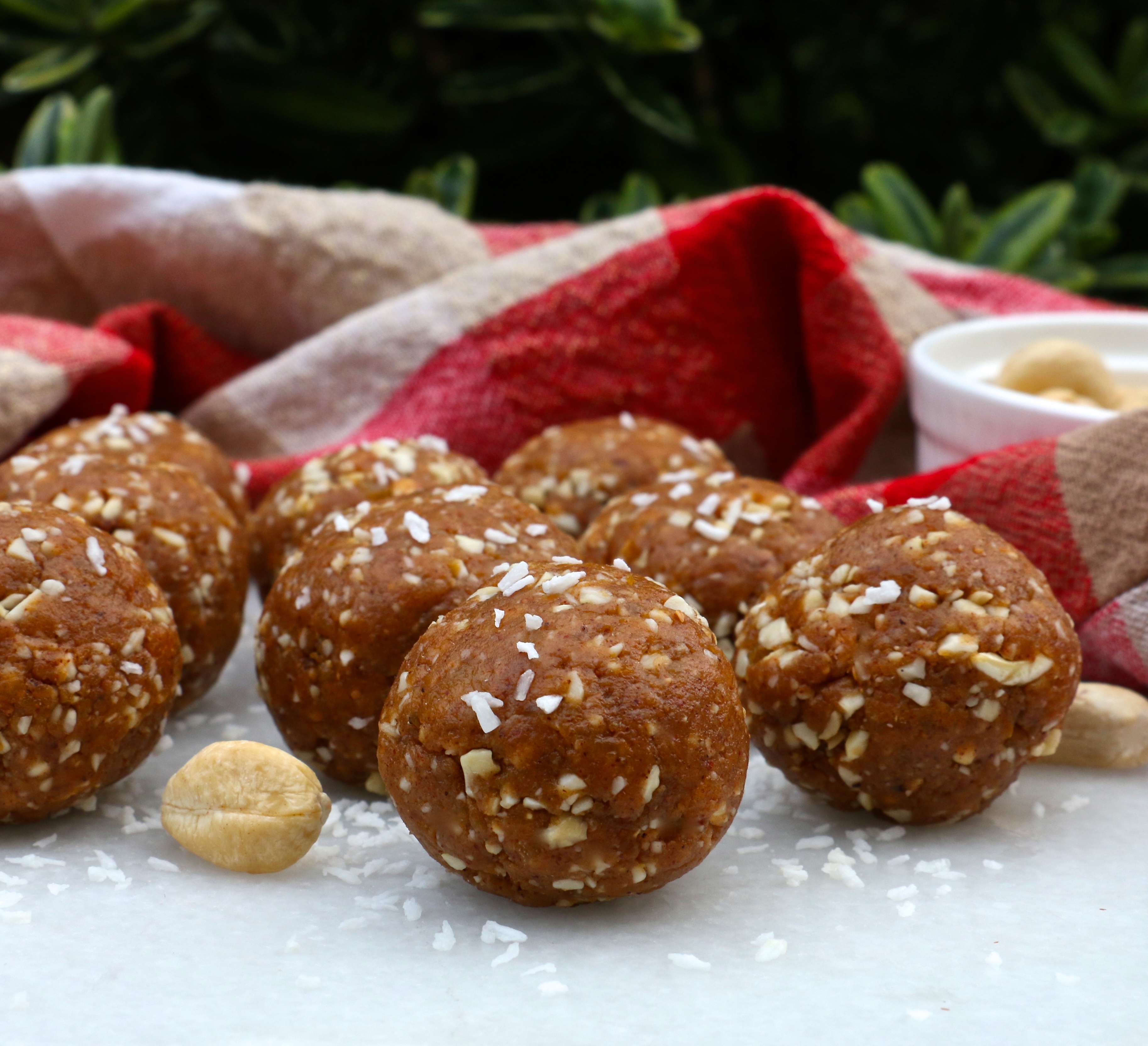 Many energy balls and similar snacks use dates as a sticky base to hold everything together, but instead I used dried apricots here. They lend a more juicy, fruity flavour which I think goes even better with the ginger and cinnamon, plus dried apricots are a useful source of many of the B vitamins, vitamin A and iron, and especially if you eat a more plant-based diet.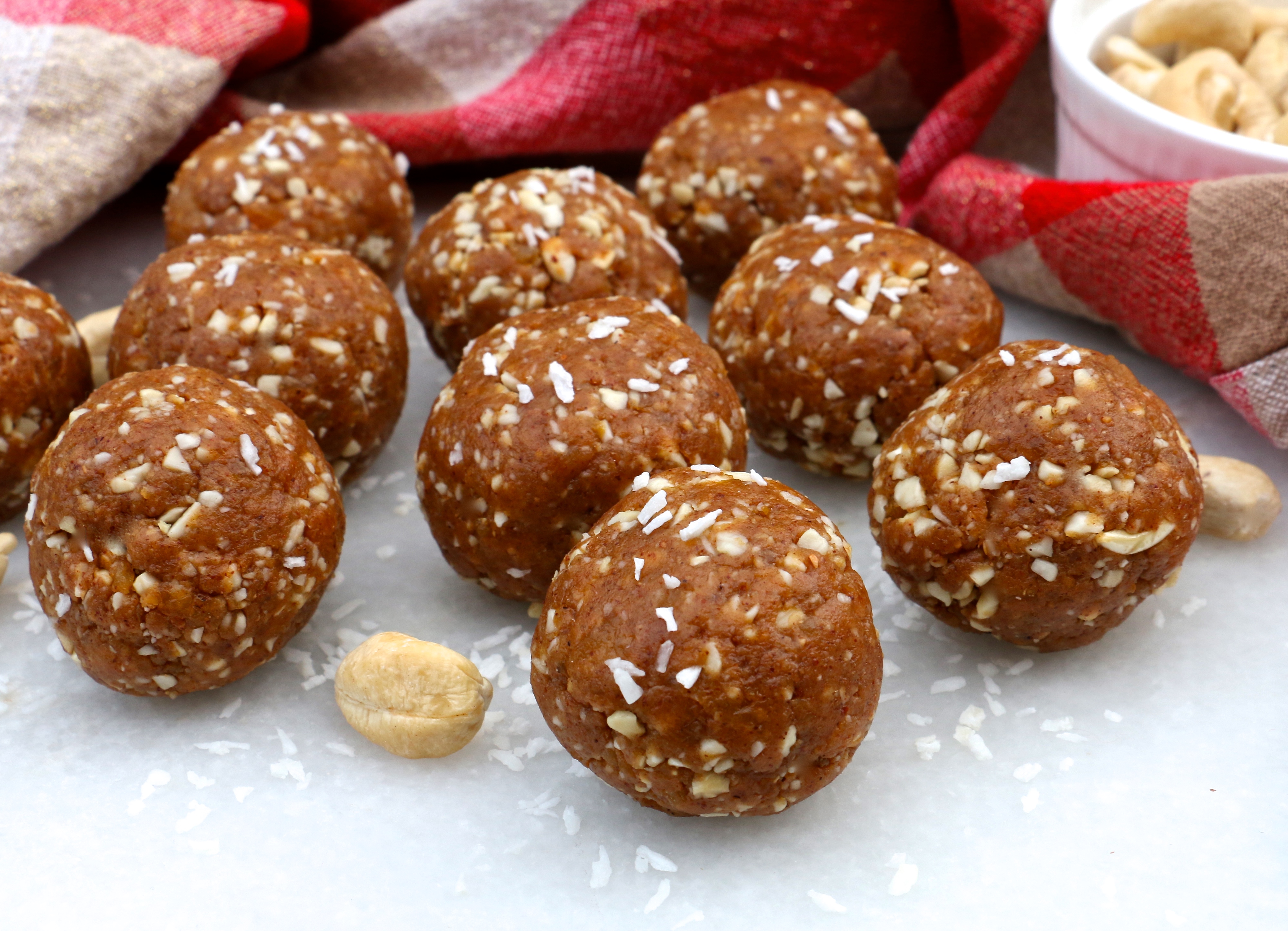 Do you have a food processor at home? That's pretty much all you need for these! Just chuck everything in, give it all a whizz until a sticky mixture forms and then roll it into balls. It makes 12-13 tasty snacks, perfect for a brekkie on the go, a post-workout energy-booster, a healthier option with your mid-morning cuppa than a biccie, or a lunchbox treat. With 152 calories a pop, they'll be kind to your waistline too 😉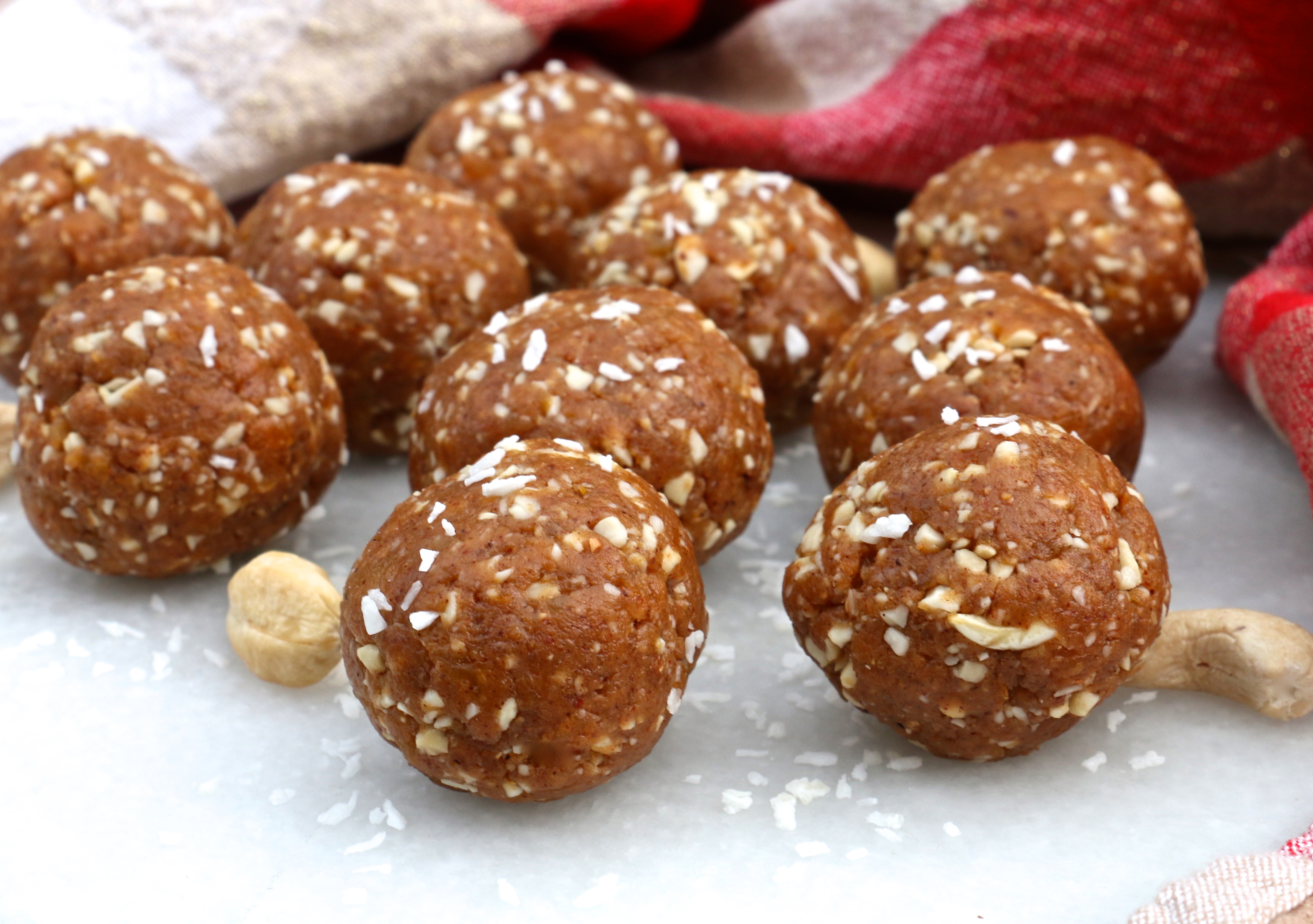 Let me know if you give these Cashew and Ginger Protein Balls a go and I love to see all your creations on social media! Simply tag #RosannaDavisonNutrition on Instagram or Twitter or come on over to my Facebook to say hello 🙂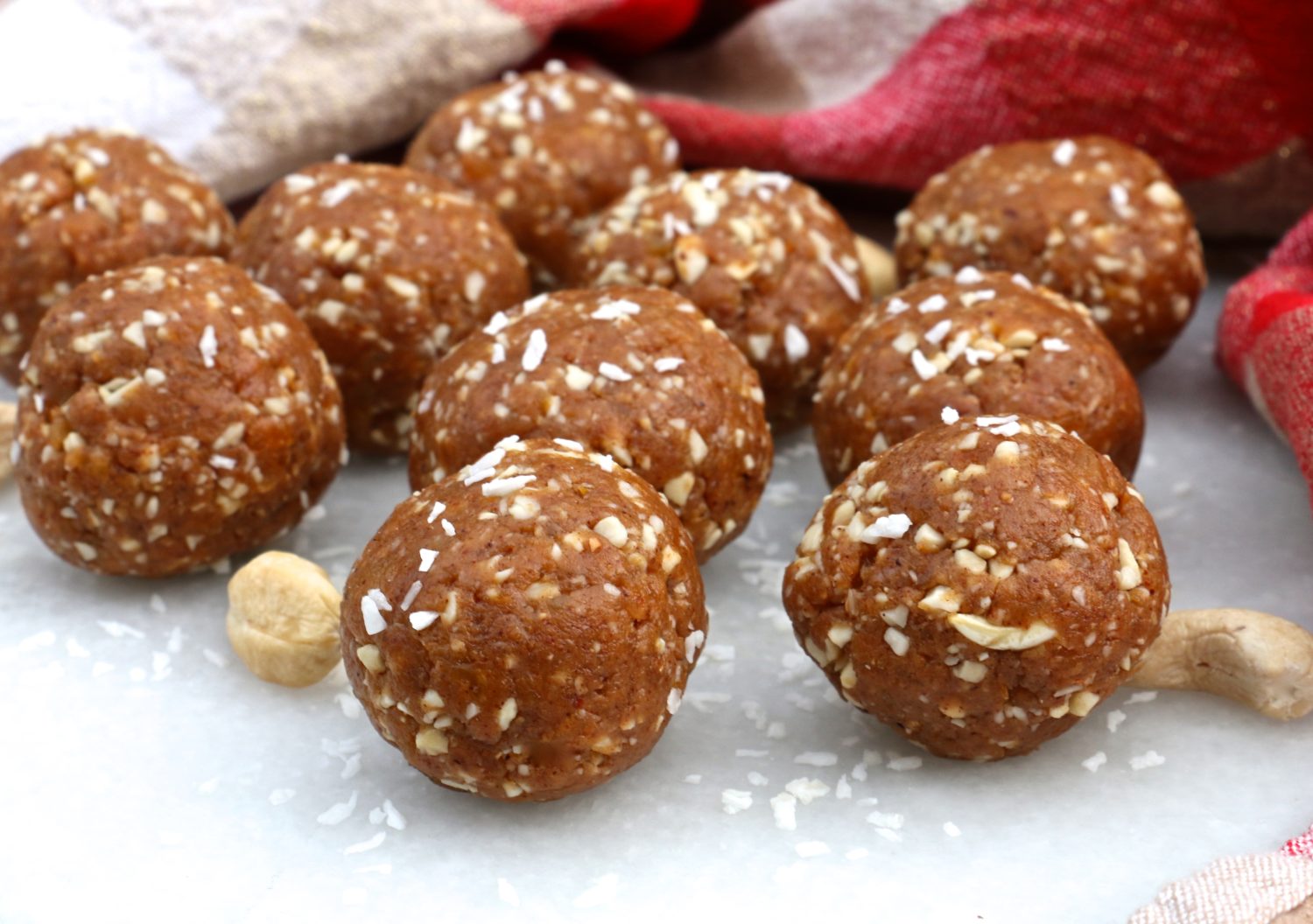 Cashew and Ginger Protein Balls
2017-02-15 19:11:57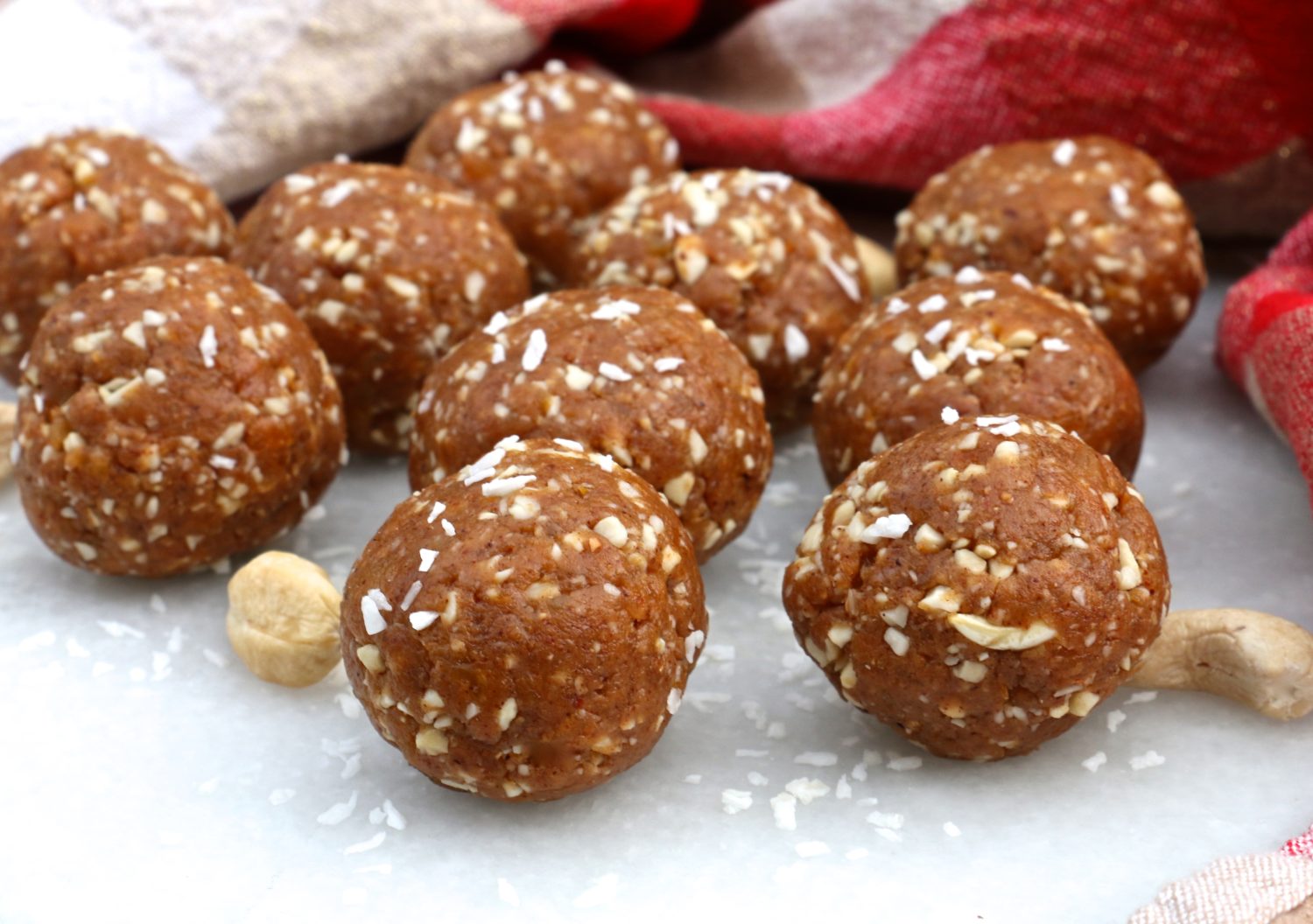 Simple, quick and nutritious, these protein balls make the ideal breakfast on the go, post-workout snack or lunchbox treat. Nutrition information per protein ball: 152 calories, 5g protein, 17.6g carbs, 8.2g fat, 2.3g fibre
Ingredients
250g dried apricots
150g (1 cup) raw, unsalted cashew nuts
1 tbsp virgin coconut oil, at room temp.
2 tbsp cashew/almond/peanut butter
1 tsp fresh root ginger, finely chopped, or ground ginger
1 tsp ground cinnamon
1 scoop vanilla or unflavoured protein powder, of your choice
1 tbsp cold water, to blend
Instructions
Place all ingredients into a food processor and blend until a thick mixture forms.
It should stick together between your fingers, so add a small amount of water if it's too dry, or a little bit more protein powder if it's too wet.
Use the palms of your hands to roll the mixture into 12-13 even balls.
Leave them to chill in the fridge for 20-30 minutes and serve chilled.
Notes
Any leftovers can be stored in an airtight container in the fridge for 3-4 days.
Rosanna Davison Nutrition https://www.rosannadavisonnutrition.com/