Do you have a cookie lover in your life? Or maybe you are one?!
Luckily, there are some nifty ways to enjoy all of the yumminess of cookies without the guilt of devouring an entire packet with a cup of tea…
For example, you could wear your cookie on your shoulder like this funky cookie cross-body bag from ASOS (€34.25) 🙂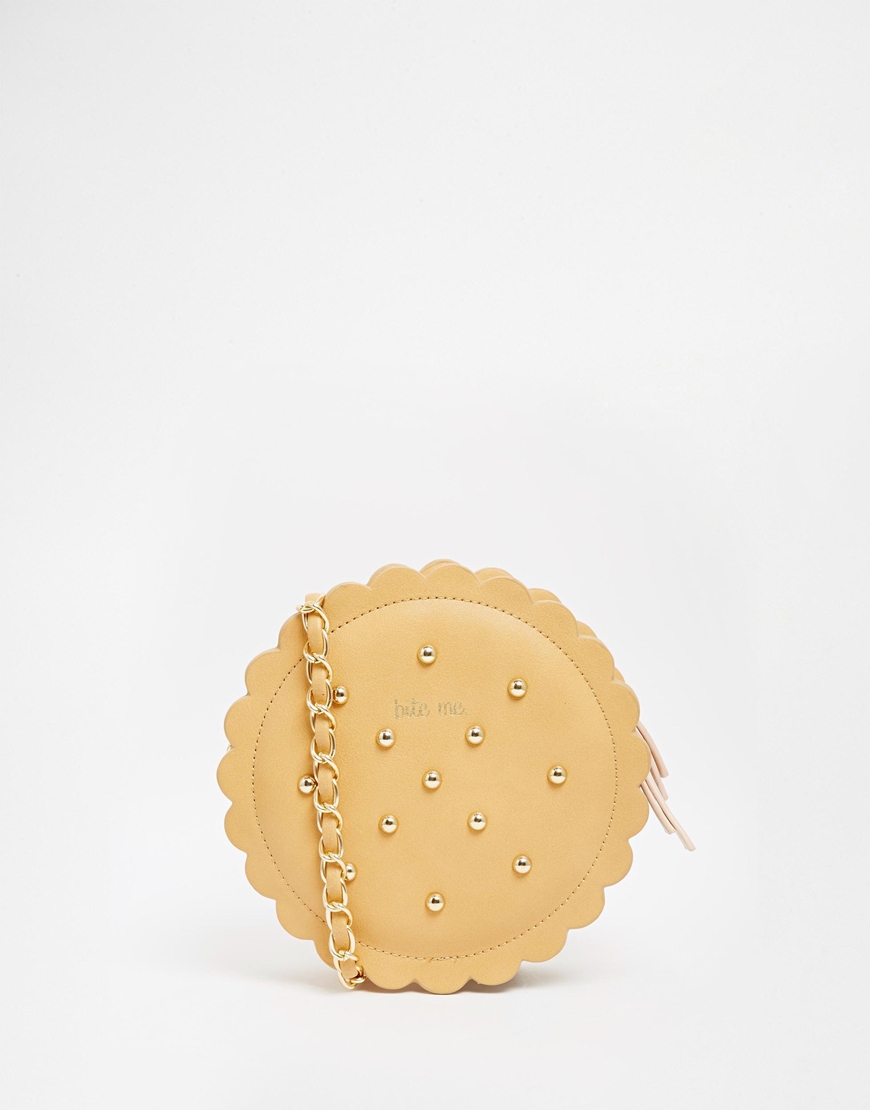 Maybe you could show your love for biccies on your feet with these cute Cookie Monster Socks, just €6.85 from ASOS!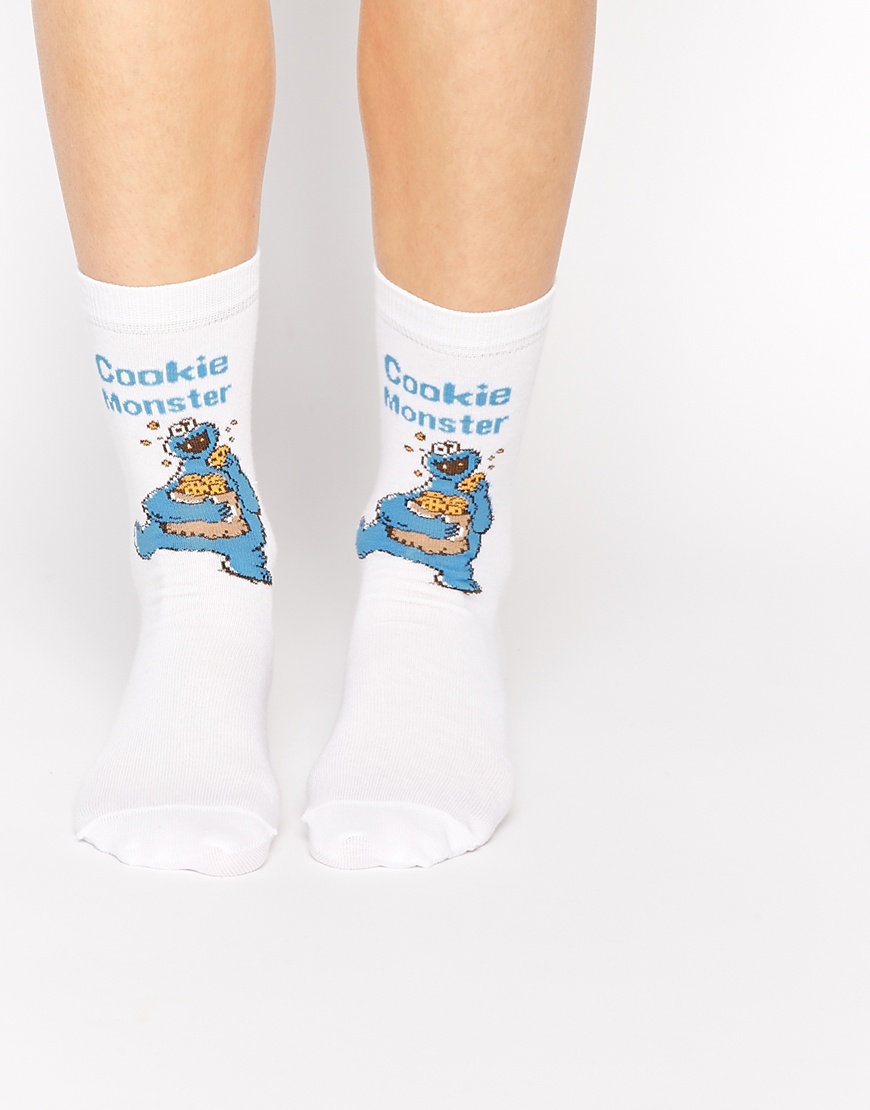 OR you could get into the kitchen and make this tasty and healthy chocolate chip cookie dough!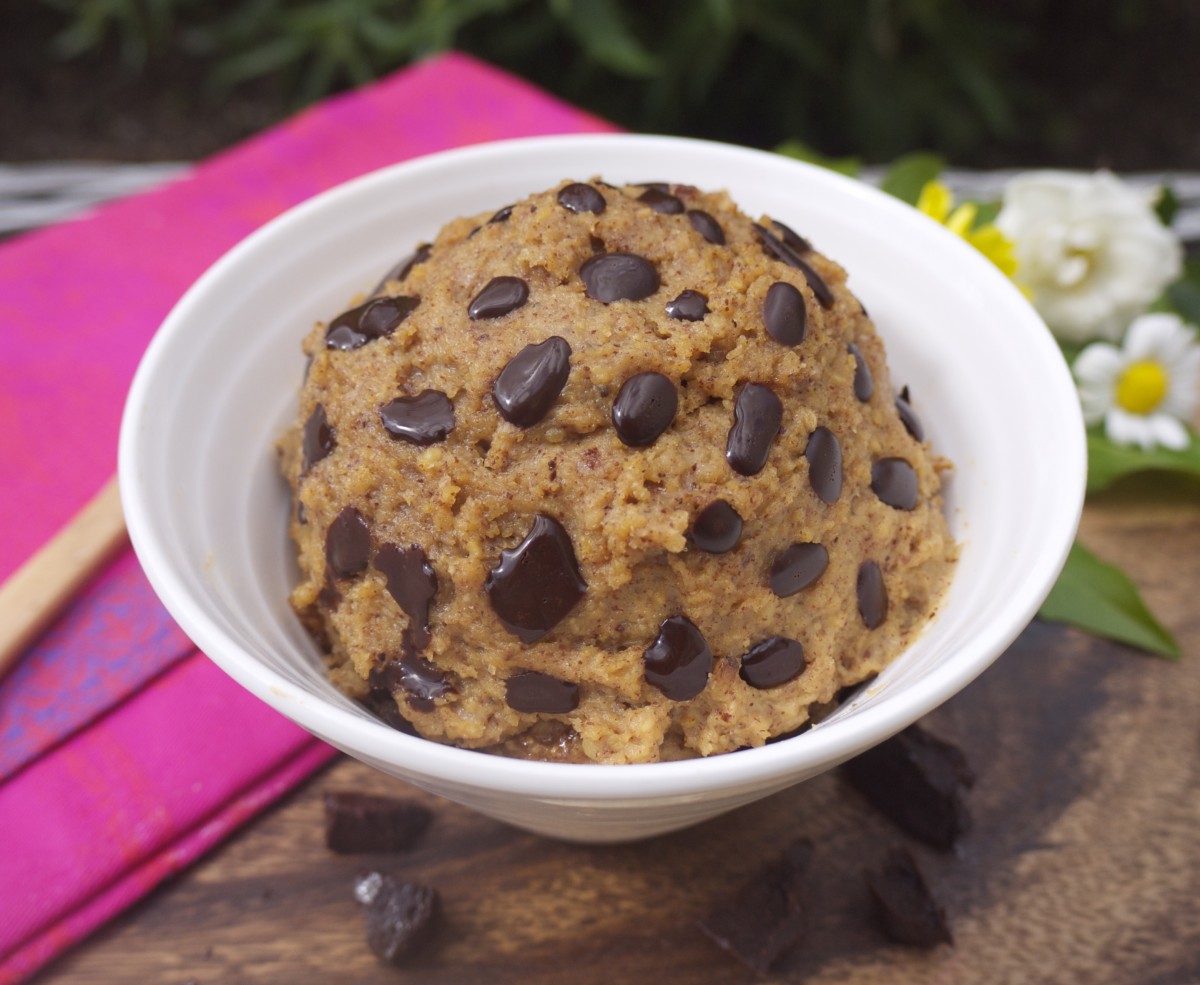 This is the perfect treat when you're sitting on the sofa and fancy a sweet something to nibble on and it's a useful recipe to have on hand for when the kids want a sweet treat.
Growing up, I wasn't allowed sweets very often as the refined sugar and E numbers made me crazy! To this day, sugar still makes me insanely jittery and hyper, which is why I have to be so careful to avoid it.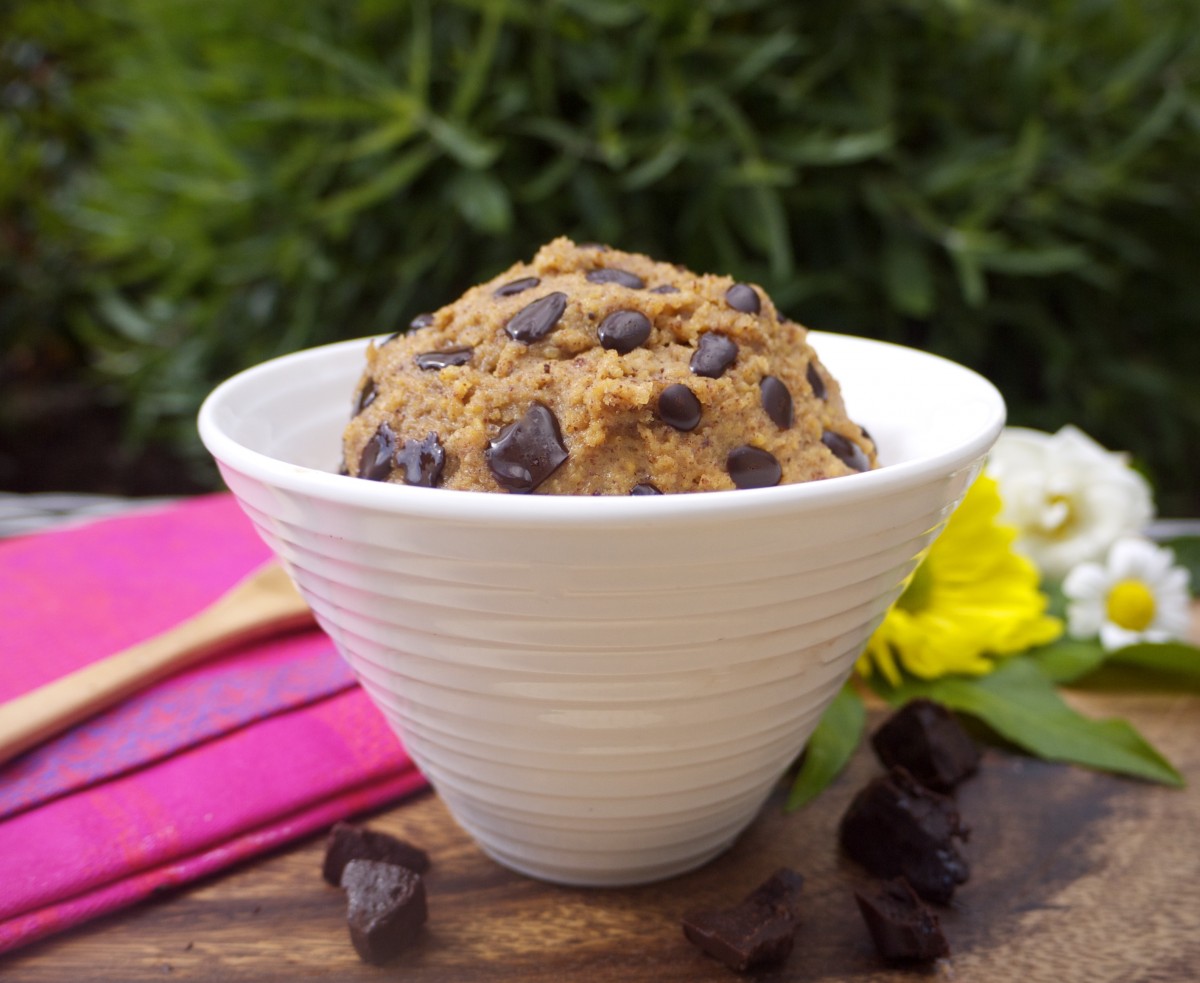 But this cookie dough is sweetened with coconut sugar, which is the boiled and dehydrated sap of the coconut palm. It still contains a similar level of carbs as regular sugar, but they're wrapped up in a more nutritious package. It has small amounts of vitamin C, potassium, phosphorous, magnesium, calcium, zinc, iron and copper.
Coconut sugar also contains trace levels of phytonutrients, such as polyphenols, flavonoids and anthocyanidin, and antioxidants. The mood-boosting B vitamin inositol, is found in coconut sugar too.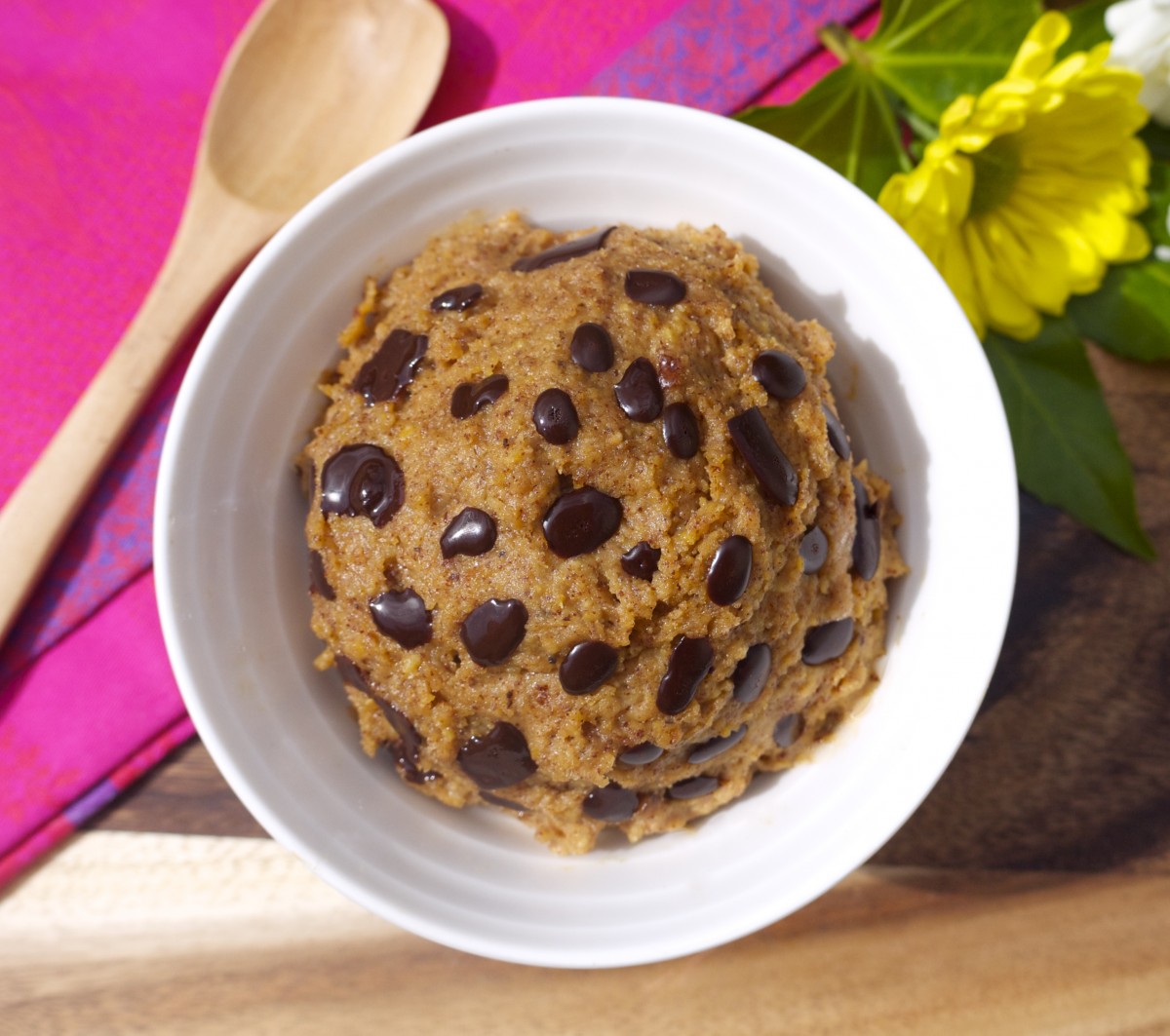 On top of that, coconut sugar has a relatively low glycaemic index. The glycaemic index measures the effects of carbohydrates on your blood sugar. Coconut sugar ranks just 35 on this index, while regular table sugar ranks between 60 and 75.
Foods that are high on the glycaemic index are best avoided because they cause your blood sugar to spike, leading to a sugar rush and subsequent crash. Fast spikes in blood sugar can also cause your insulin levels to soar very quickly, which is very serious for diabetics.
Coconut sugar is also a lower source of fructose than many other types of sweeteners. Fructose is a form of sugar that's quickly turned to fat in your body. The liver breaks down fructose, and creates a type of fat called a triglyceride.
An excess of dietary fructose is one reason why even non-drinkers can develop fatty liver disease, as it's hard on the liver, fattening and ageing.
I strictly avoid agave nectar because it's 90% fructose, and high-fructose corn syrup is 55% fructose in comparison. Coconut sugar has just 45 percent fructose.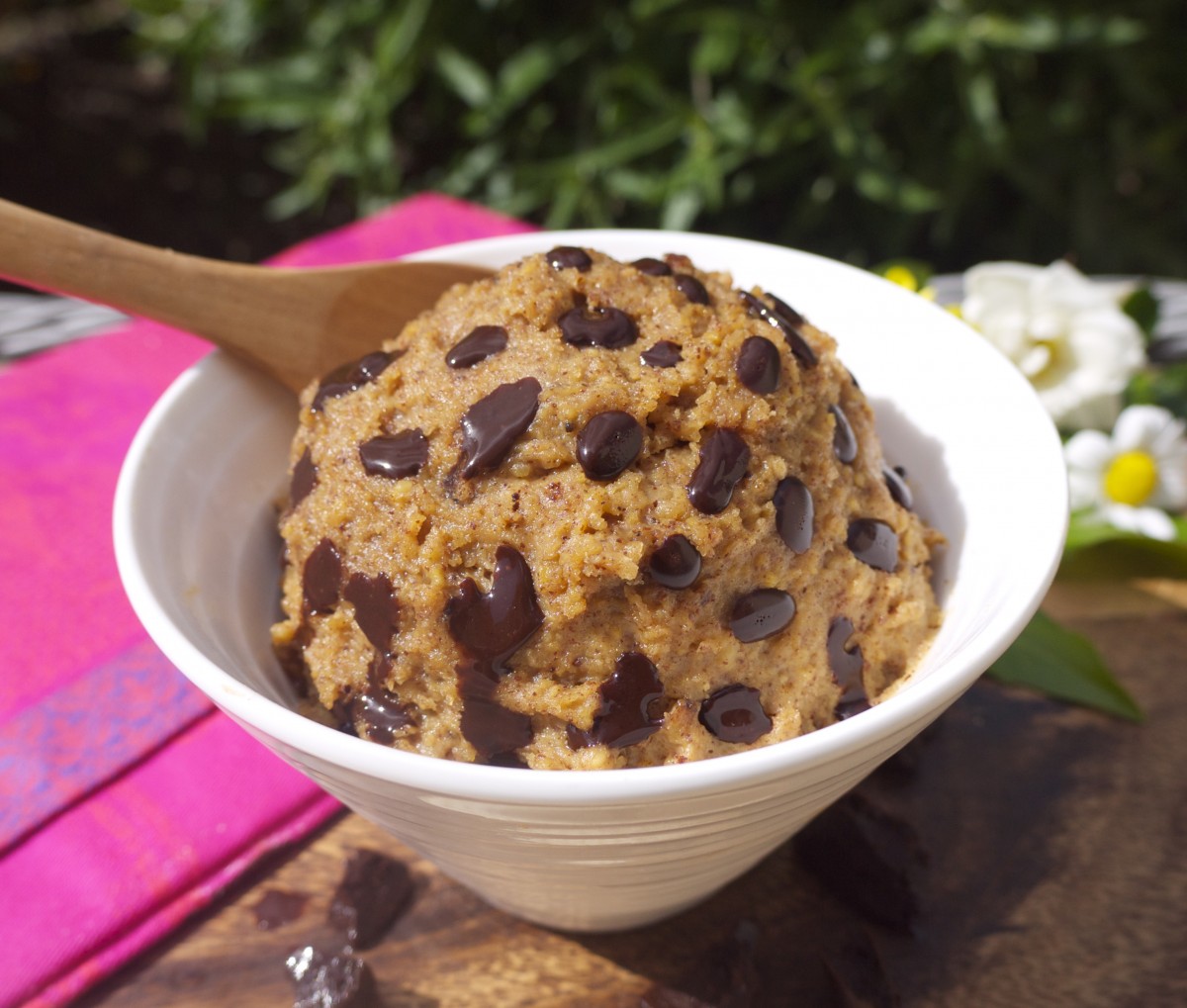 The top-secret healthy ingredient in this cookie dough is…. chickpeas! But shhhh. You can't taste them, yet they add a great, thick texture to the dough.
Chickpeas are a superb source of plant protein, fibre and slow-release complex carbs, with 14.5g of protein per cup of cooked chickpeas. This helps you to feel full, keeps blood sugar levels stable and of course protein helps to build and repair muscle fibres and produce important enzymes and antibodies, amongst its many other jobs in the body.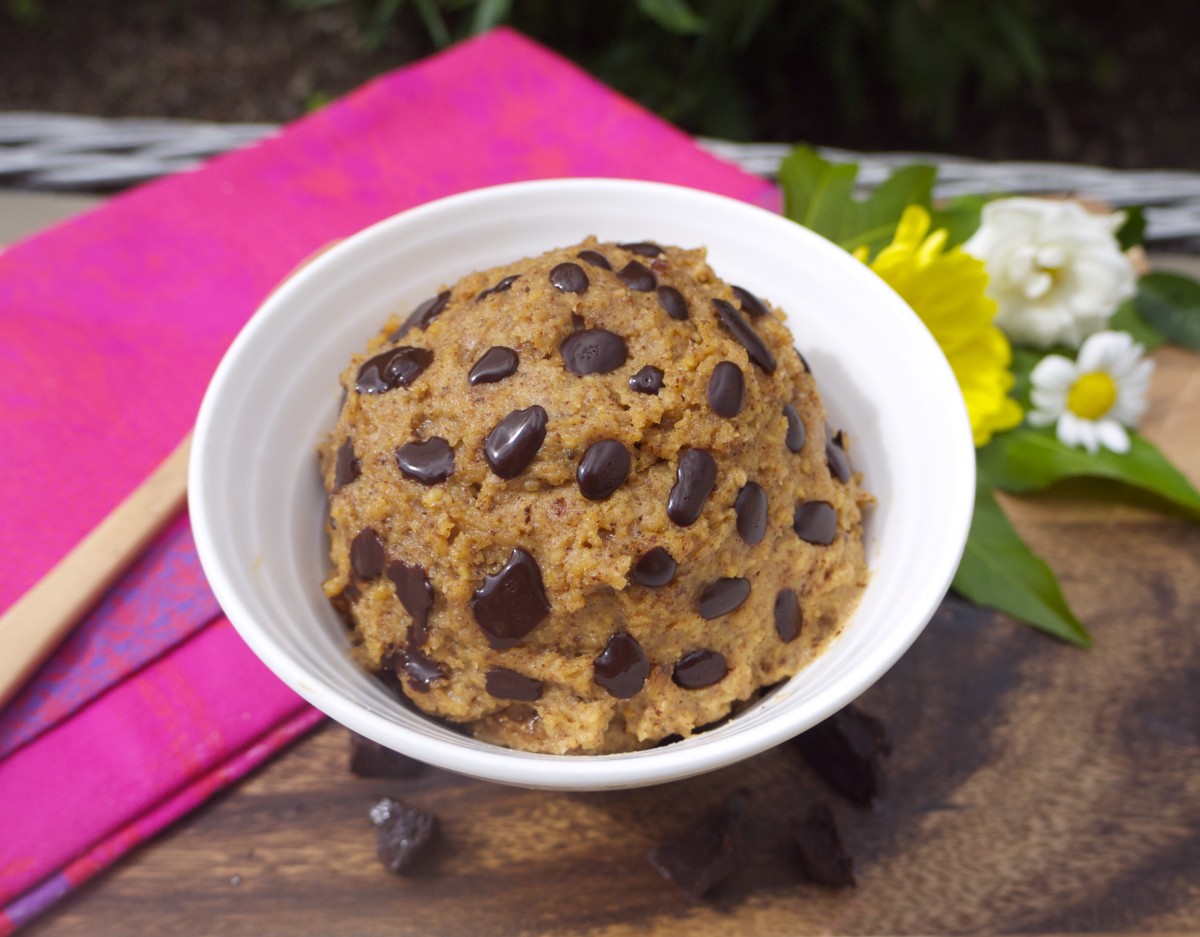 For a creamy flavour and texture, I've used smooth unsalted almond butter – another useful source of protein, fibre, minerals and heart-healthy fats.
The chocolate chips are simply made using coconut oil and cacao powder, which also keeps them sugar-free.
Let me know if you give this cookie dough recipe a go and I love to see all your creations on social media! Simply tag #RosannaDavisonNutrition on Instagram or Twitter or come on over to my Facebook to say hello and don't forget to enter my Chia Bia Competition!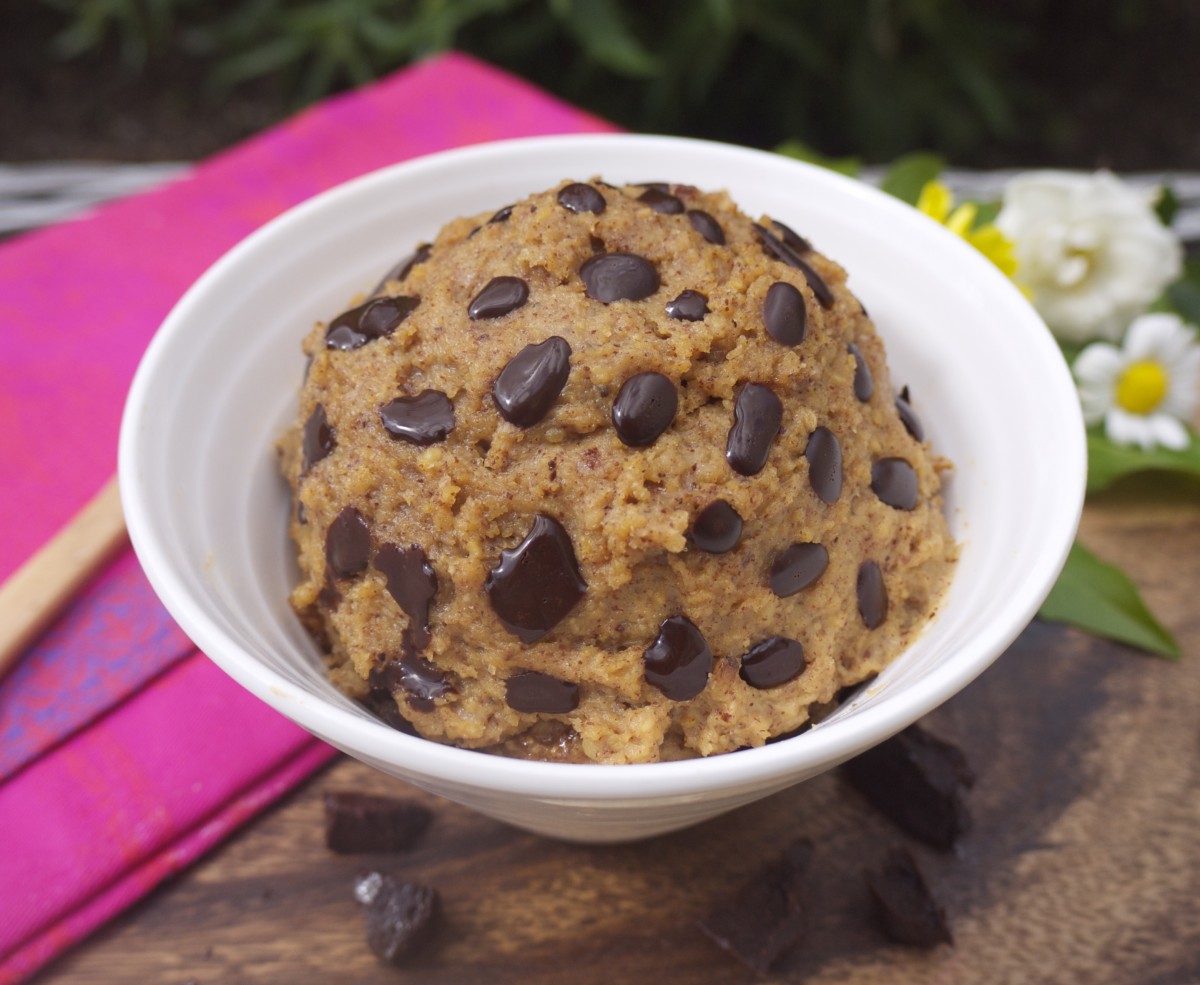 Healthy Chocolate Chip Cookie Dough
2015-06-14 12:03:27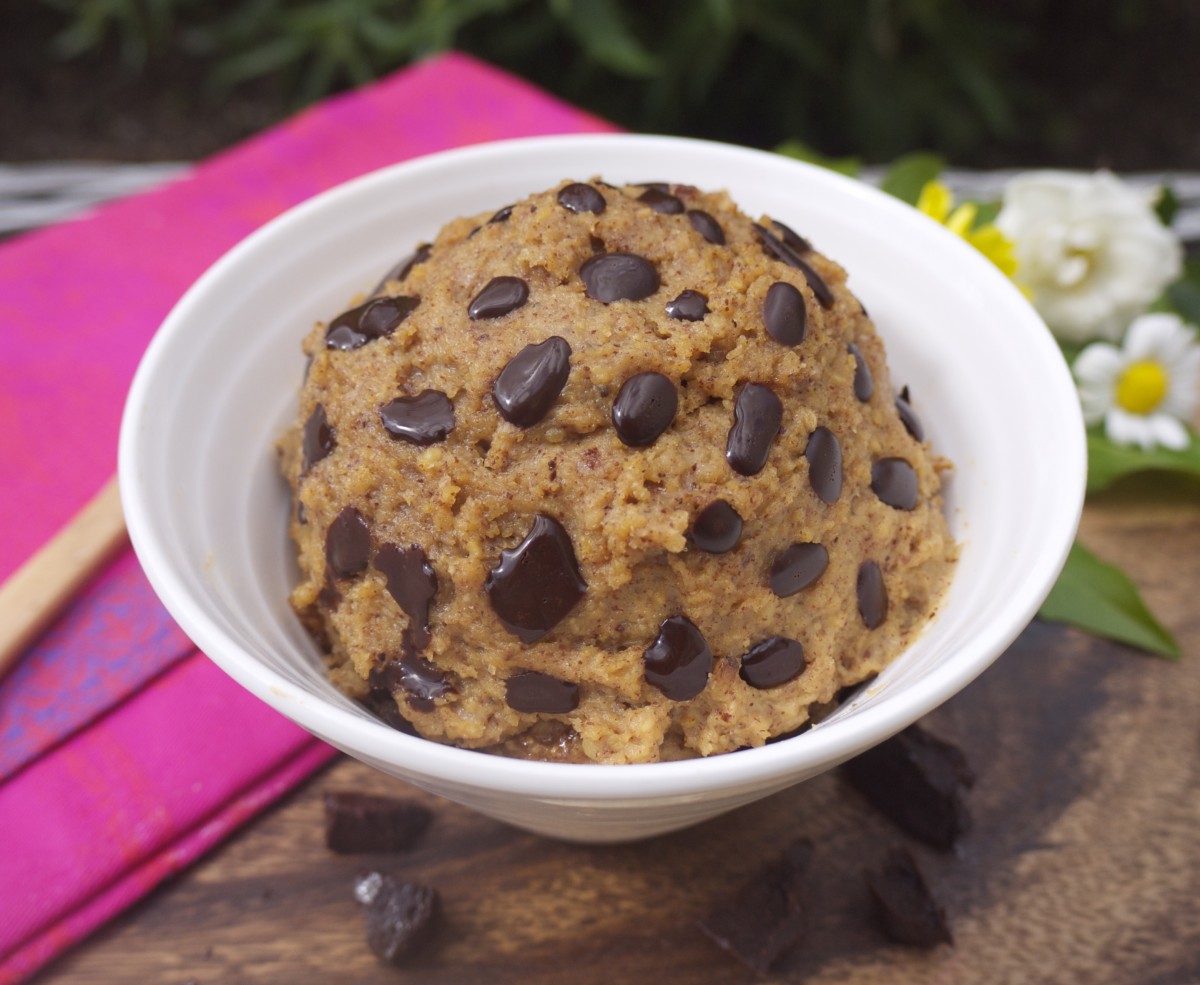 Serves 4
A simple, healthy and delicious treat for when you fancy something sweet and guilt-free!
For the chocolate chips
2 tbsp coconut oil, melted
3 tbsp cacao powder
1 tsp vanilla extract
1 tbsp maple syrup or honey (optional) I didn't sweeten the chocolate, but you may want to if you find dark chocolate too bitter.
For the cookie dough
240g cooked chickpeas
125g (1/2 cup) smooth unsalted almond butter
65g (1/3 cup) coconut sugar
1 tsp vanilla extract
splash of unsweetened almond milk, to blend
Instructions
First make the chocolate chips. Mix the melted coconut oil in a cup or bowl with the cacao powder, vanilla and optional sweetener until a smooth chocolate sauce forms.
Lay out a piece of greaseproof paper on a plate or tray and slowly drip the chocolate sauce onto the paper to form chocolate drops.
Make enough to fold into the cookie dough and to decorate when serving.
Place the sheet into the freezer for 15 minutes to set.
To make the cookie dough, place all the ingredients into a blender or food processor (I used a food processor) and blend until a thick dough forms. Add a splash of almond milk to help blend, if necessary.
Taste and add more vanilla or coconut sugar, if desired.
Transfer to a serving bowl and fold in the set chocolate chips.
Decorate with remaining chocolate chips and keep chilled until ready to serve.
Notes
Any leftovers will keep in an airtight container in the fridge for 2-3 days.
Rosanna Davison Nutrition https://www.rosannadavisonnutrition.com/