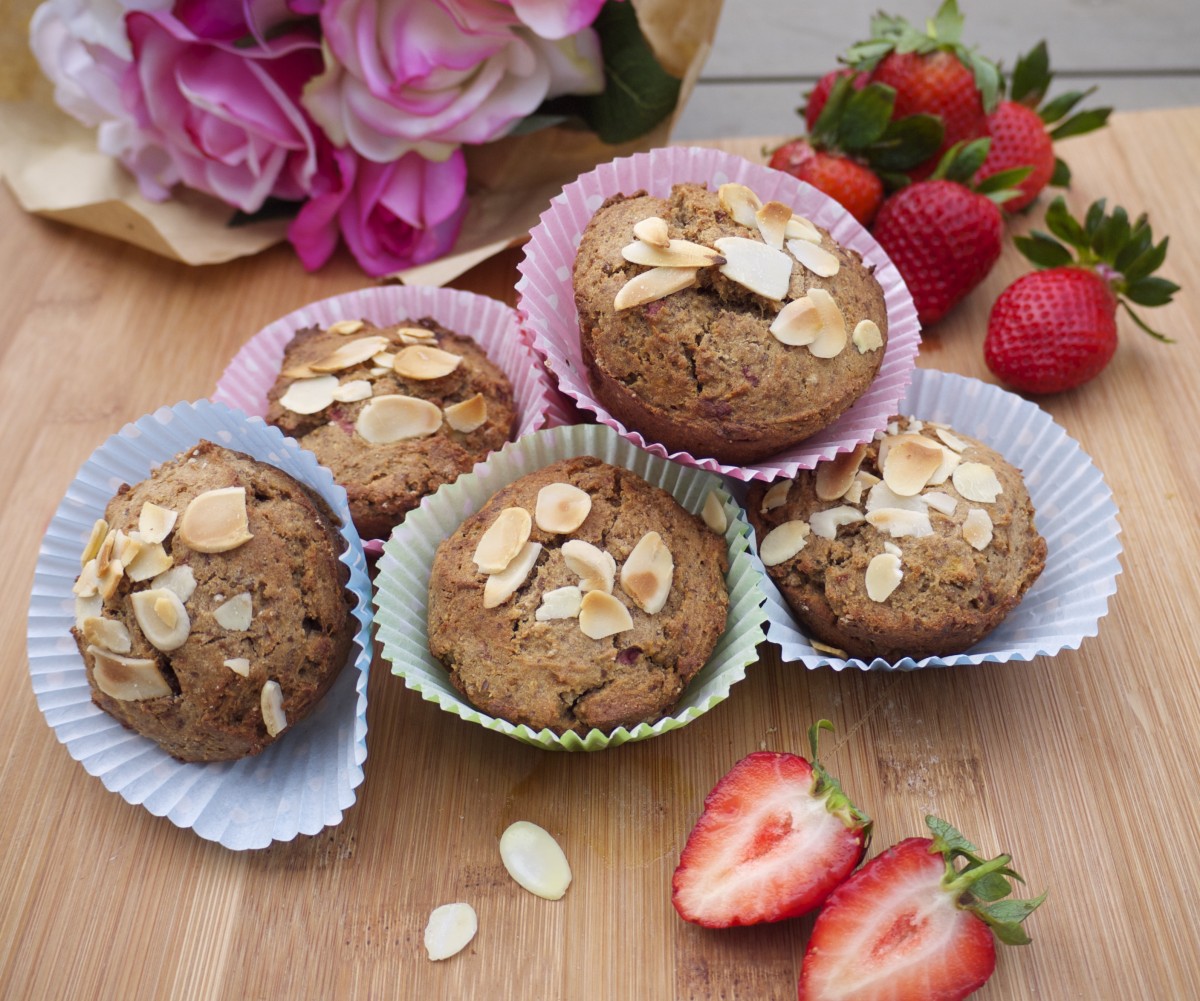 I'm a little bit in love with these muffins and they're almost too pretty to eat. But we managed… don't you worry!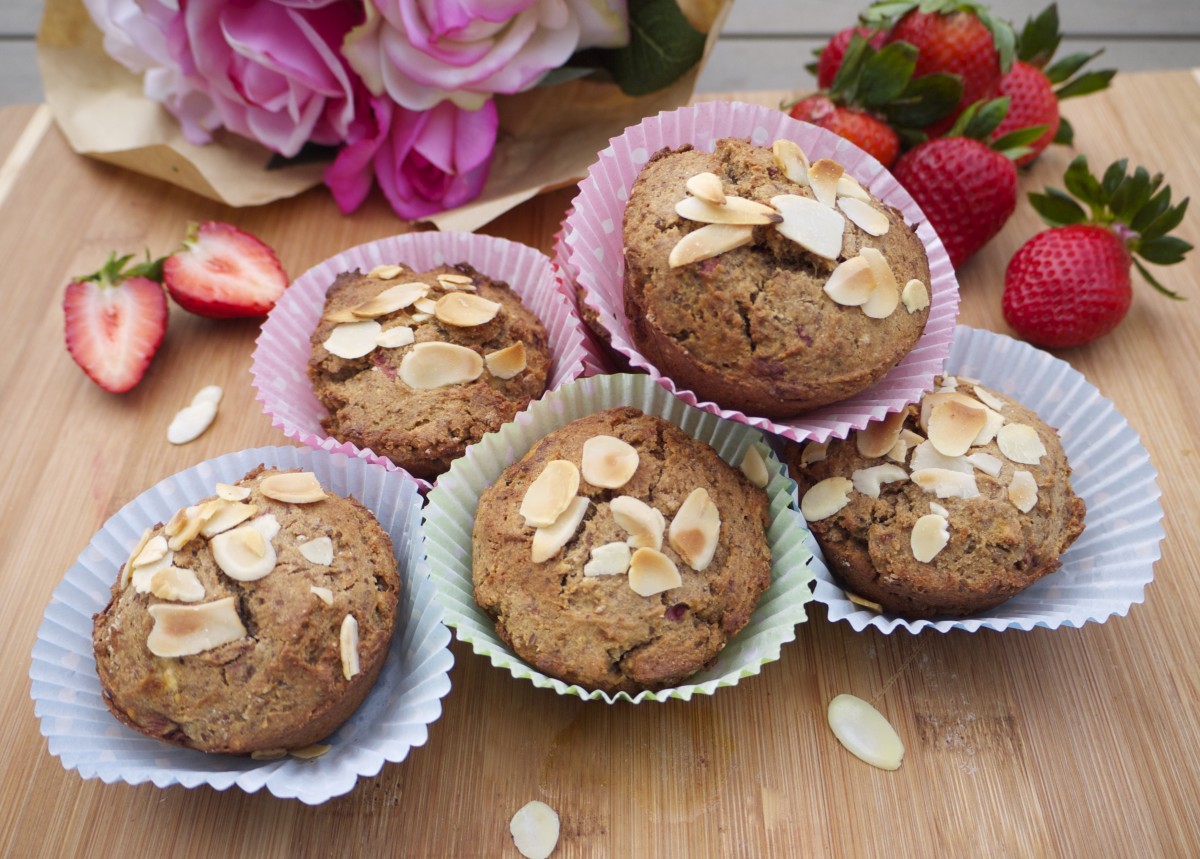 They came about because I had a punnet of gorgeous juicy strawberries in the fridge and a couple of bananas that weren't ageing so well, and wanted to do something a bit fun with them.
I always keep a packet or two of buckwheat flour in my kitchen, as I use it for everything from breads to protein balls and pancakes. Mmm pancakes.
So these muffins were born from a fusion of the two!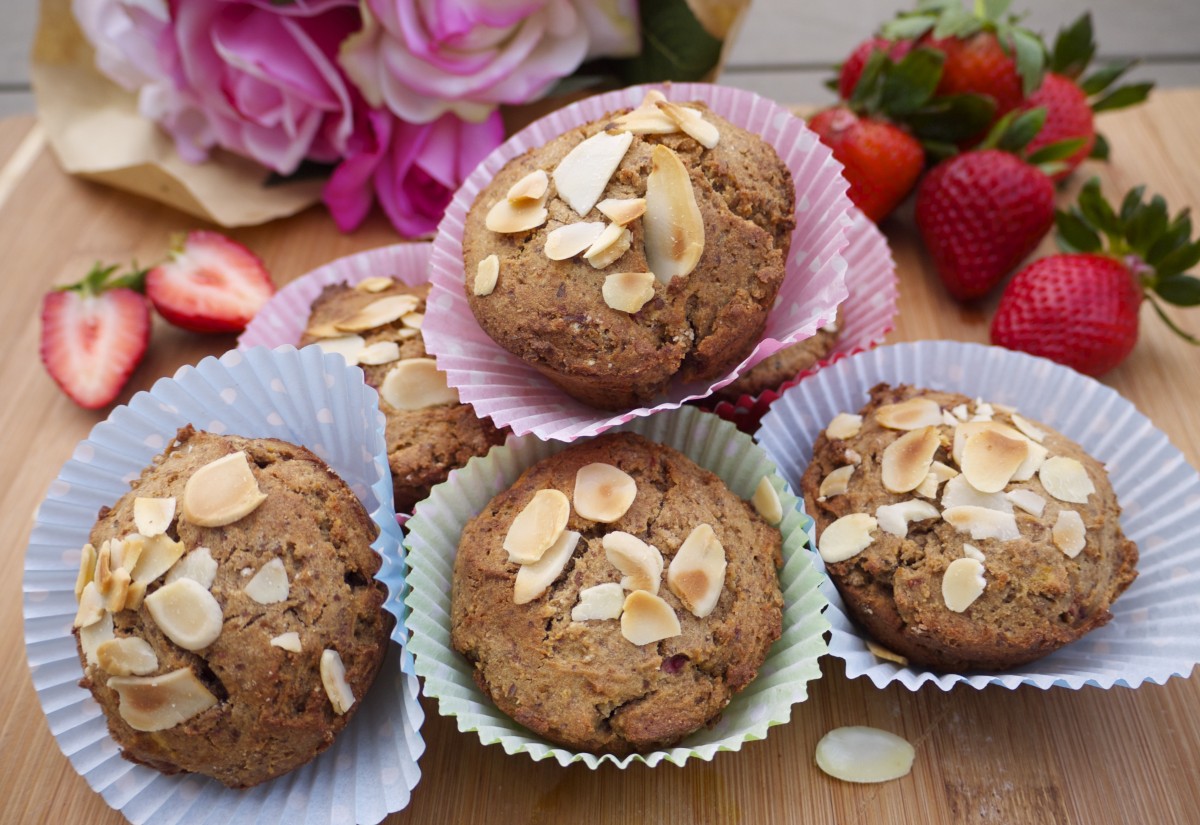 Muffins are always fun to make, especially with kids, as putting them in their colourful cases is a part of the whole experience. I used to love baking buns and muffins with my mum, and especially getting to enjoy them in my lunchbox for the rest of the week.
These could be enjoyed for breakfast, but I like them as an afternoon treat with a cup of tea!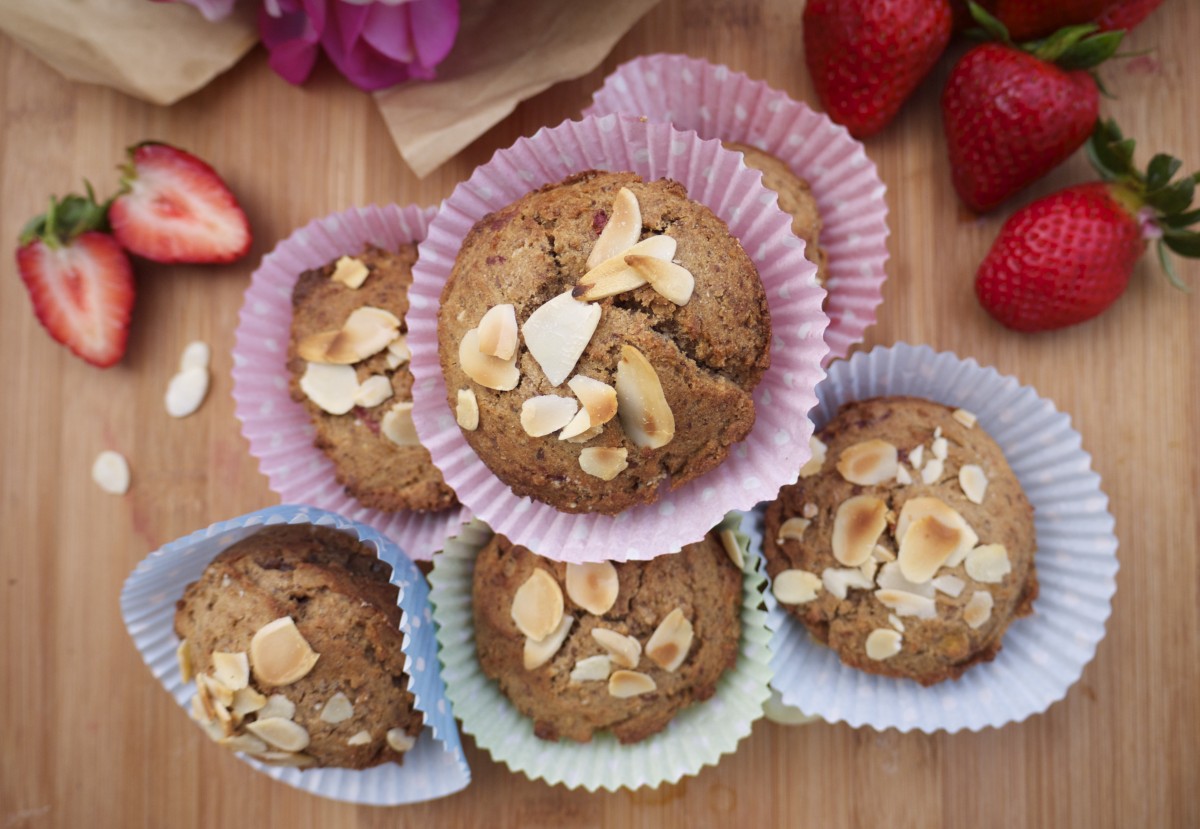 I topped them with flaked almonds, which gently toasted in the oven, but feel free to experiment with different decorations. Sliced banana actually works very well as it caramelises as they bake. Yum!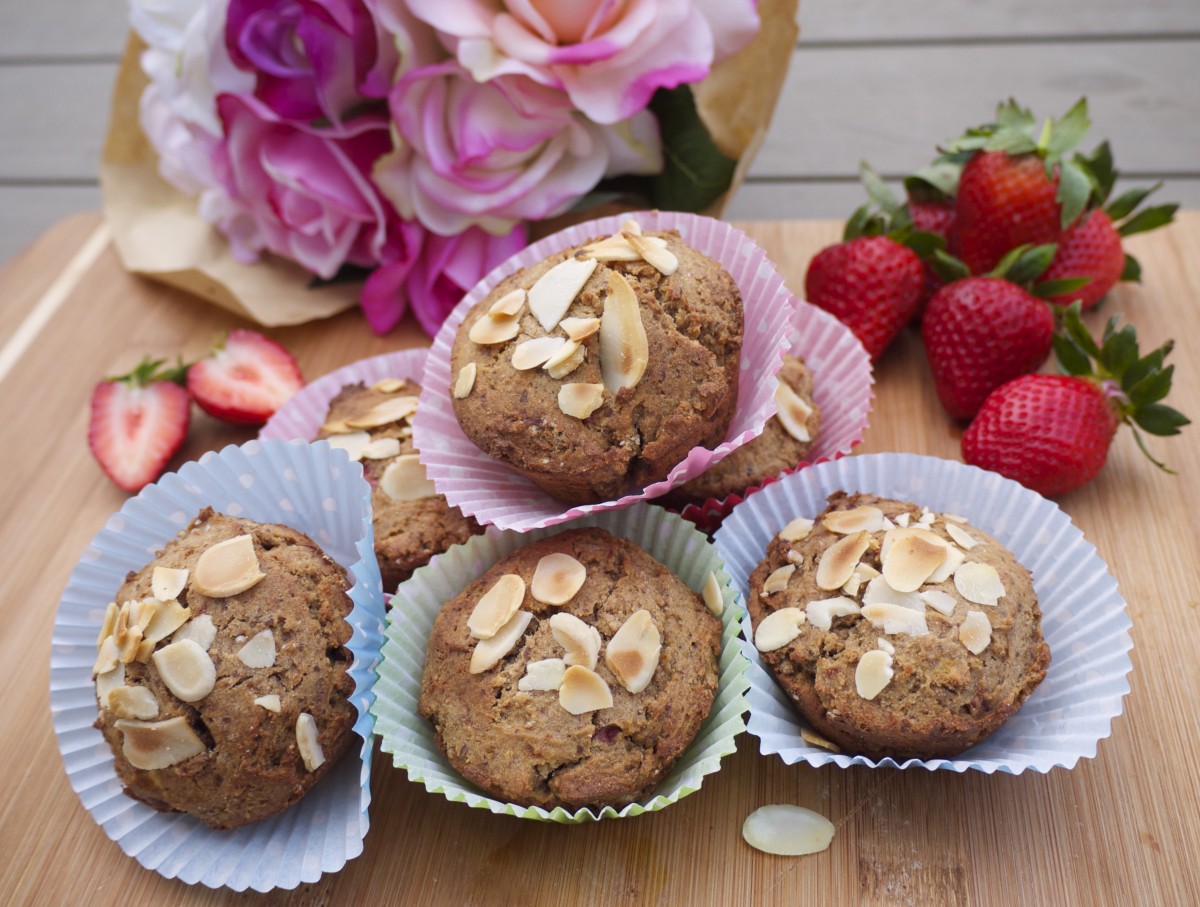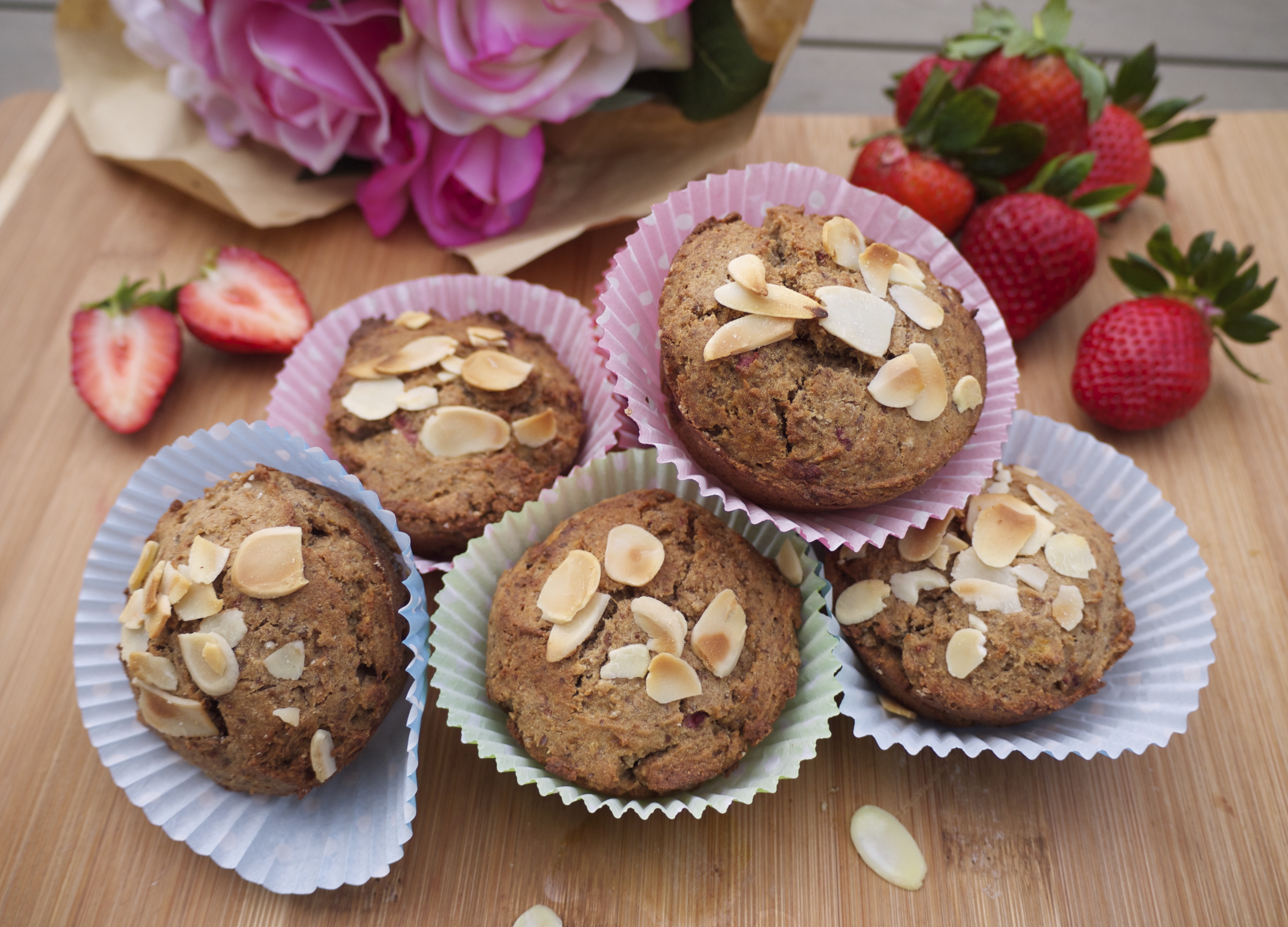 Strawberry and Banana Buckwheat Muffins
2015-03-19 23:01:39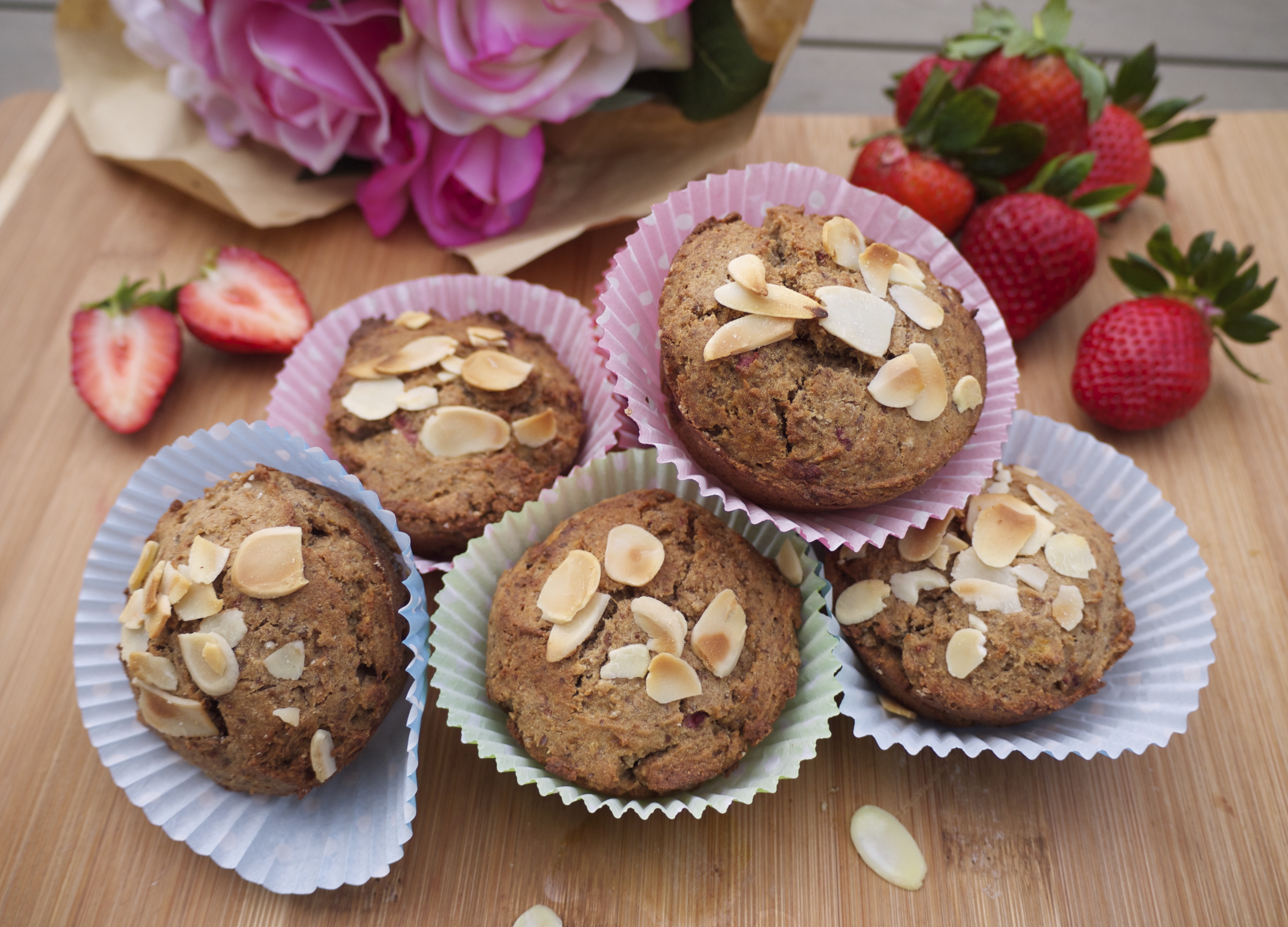 Ingredients
2 tbsp flaxseed
4 tbsp cold water
1 ripe banana
4 medium strawberries
6 tbsp organic coconut palm sugar
1 tsp baking powder
1 tsp vanilla extract
2 tbsp virgin coconut oil, melted
120g (1 cup) buckwheat flour
Flaked almonds, to garnish
Instructions
Preheat the oven to 190C and lightly grease a muffin baking tray with coconut oil.
Make the 'flax egg' by mixing the flaxseed and cold water in a bowl. Set aside.
In a large mixing bowl, mash the banana and strawberries.
Add the palm sugar and baking powder, and mix well.
Add in the flax egg, vanilla and melted coconut oil and mix together until well combined.
Mix in the buckwheat flour to create the dough.
Use a tablespoon to divide the mixture evenly into the muffin tin to make 6 muffins.
Garnish with flaked almonds.
Bake at 190C for 20 minutes until golden-brown.
Allow to cool for 10 minutes on a wire cooling rack before serving.
Rosanna Davison Nutrition https://www.rosannadavisonnutrition.com/