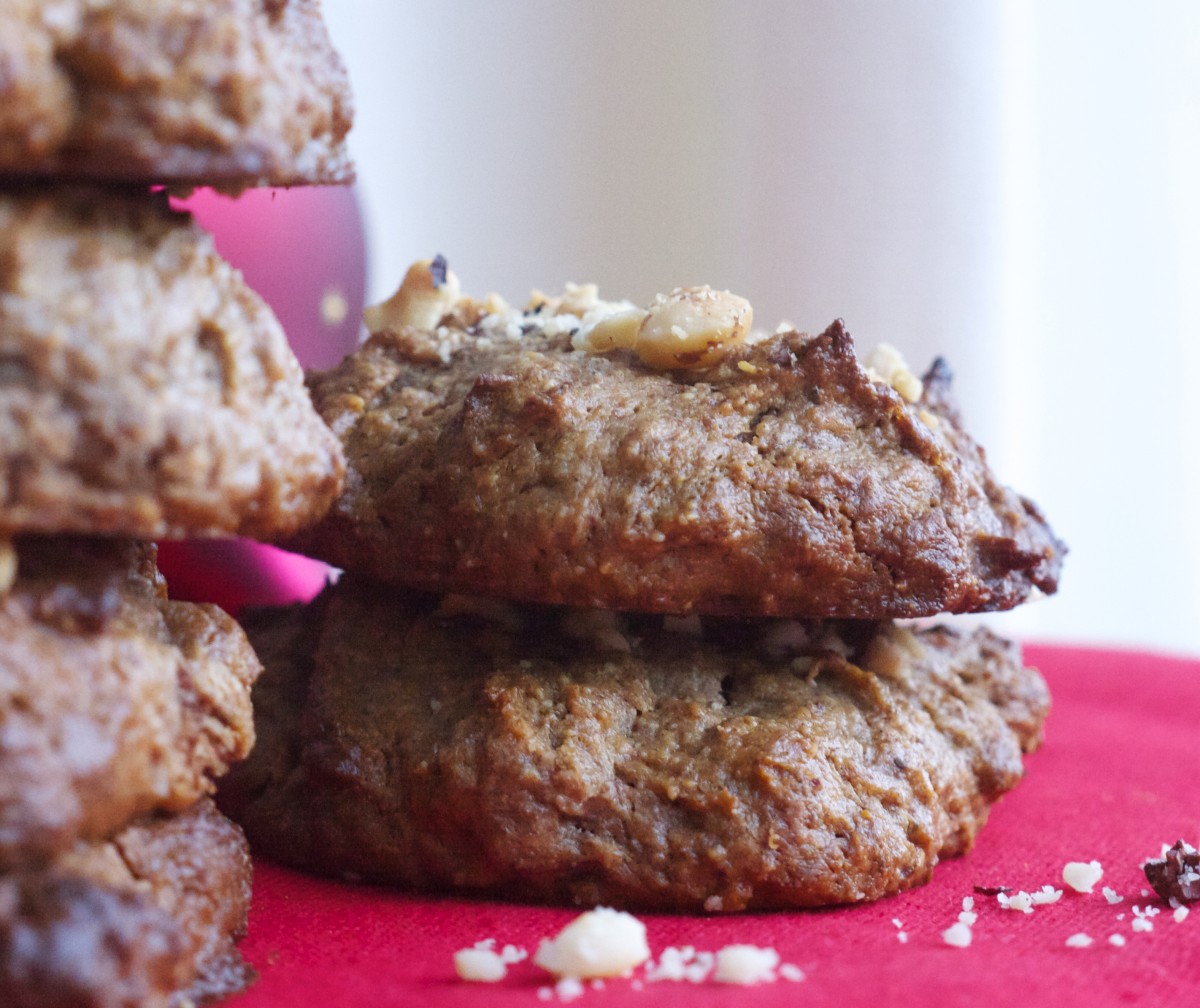 Happy Friday!
Christmas is edging closer and there's definitely no escaping it now… have you guys got into the festive spirit yet?! I'm not feeling that Christmassy so far, even though we put up our Christmas tree at home yesterday and started decorating the house.
It's just because I've been so busy, with a trip to Germany this week to present a few awards at an event called Movie Meets Media, and I'm gearing up for another work trip to Germany next week.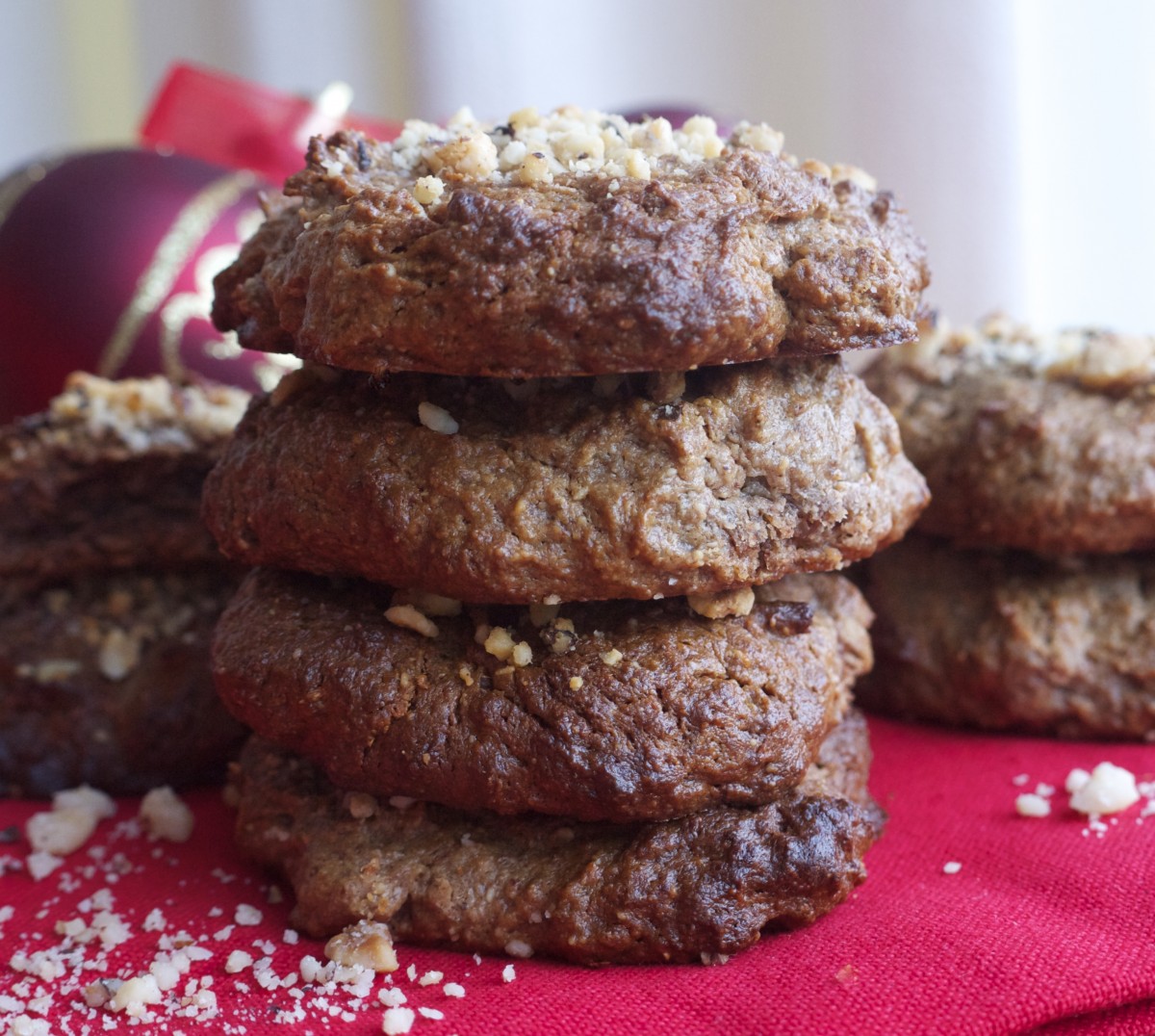 In between that, I'm holding my first Beauty, Food and Fashion Workshop this weekend, which I've really enjoyed organising as so many companies have been incredibly generous with sponsoring prizes and great treats for the goodie bags! The event is sold out now, but I plan to hold some more from spring 2016, so keep your eyes peeled 😉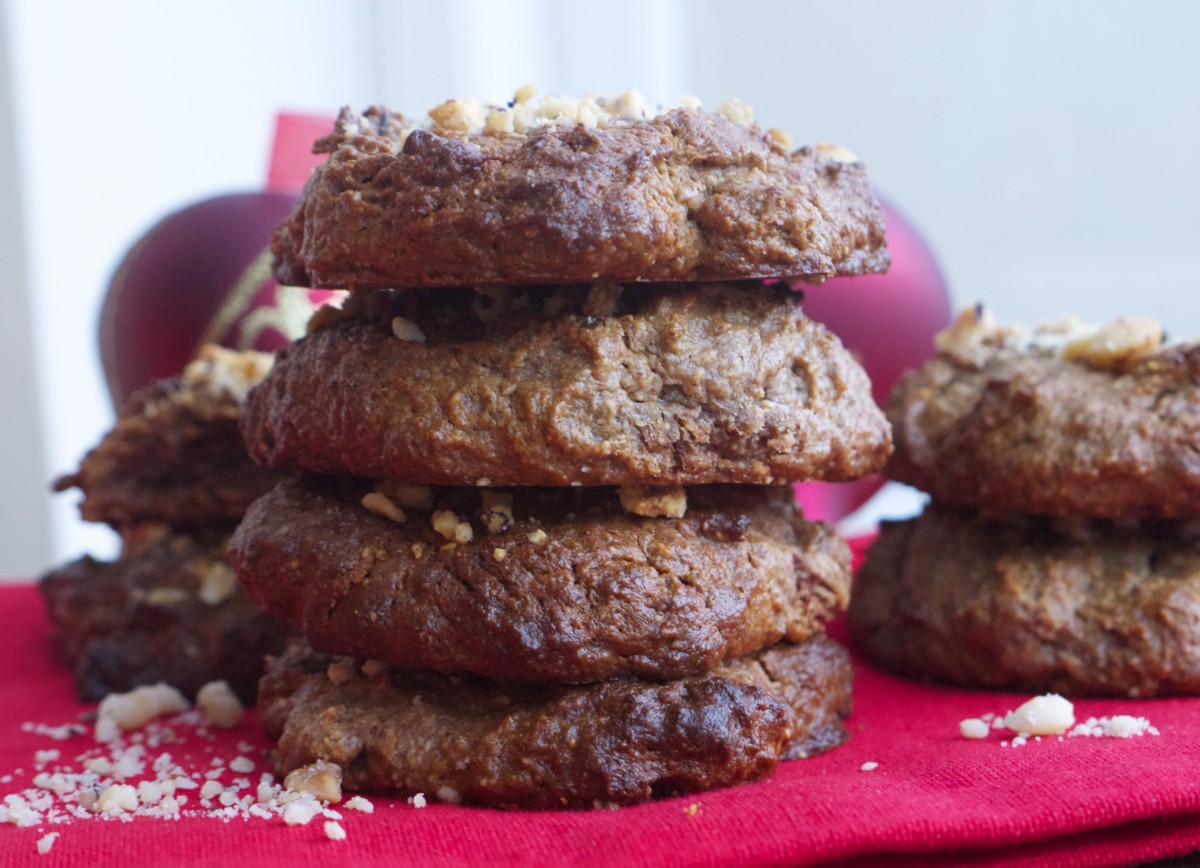 This recipe is for a really delicious batch of Spiced Peanut Butter Fudge Cookies. They're soft, fudgey, nutty cookies, that are quick to make and filled with fragrant Christmas spices. They make a great treat to whip up over the run-up to Christmas, as they taste really indulgent but they're free from refined sugar, gluten and dairy.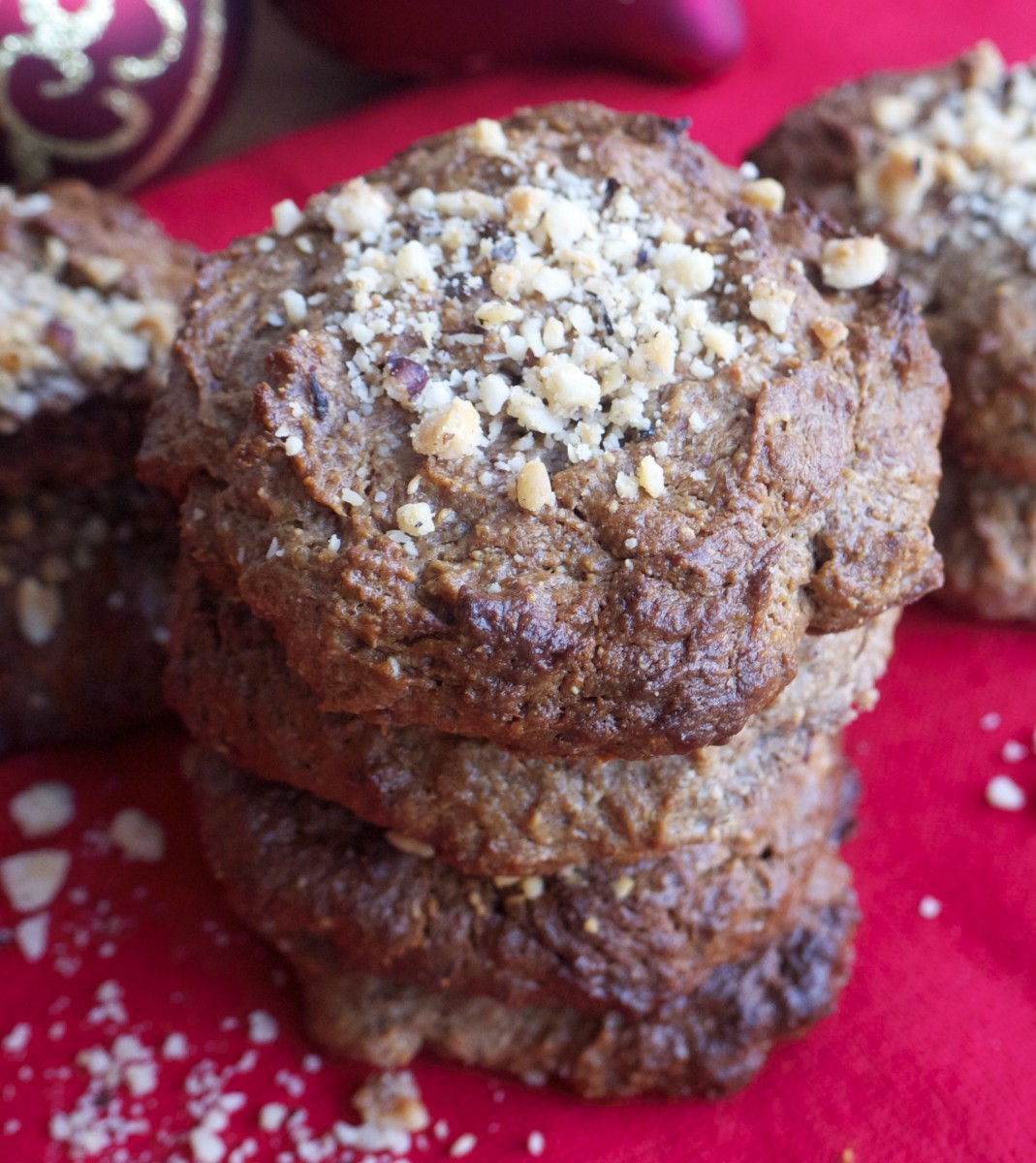 I used a good quality peanut butter without added sugar and palm oil, and this helps to bump up their protein content. I also added in ground flaxseed, to improve their levels of fibre and healthy fats, and topped them with chopped hazelnuts because I love their flavour when they toast in the oven.
But you could use your imagination and add any assortment or dried fruit, nuts, seed sort even coconut! I just love how their texture becomes crips on the outside and soft and squidgy on the inside 🙂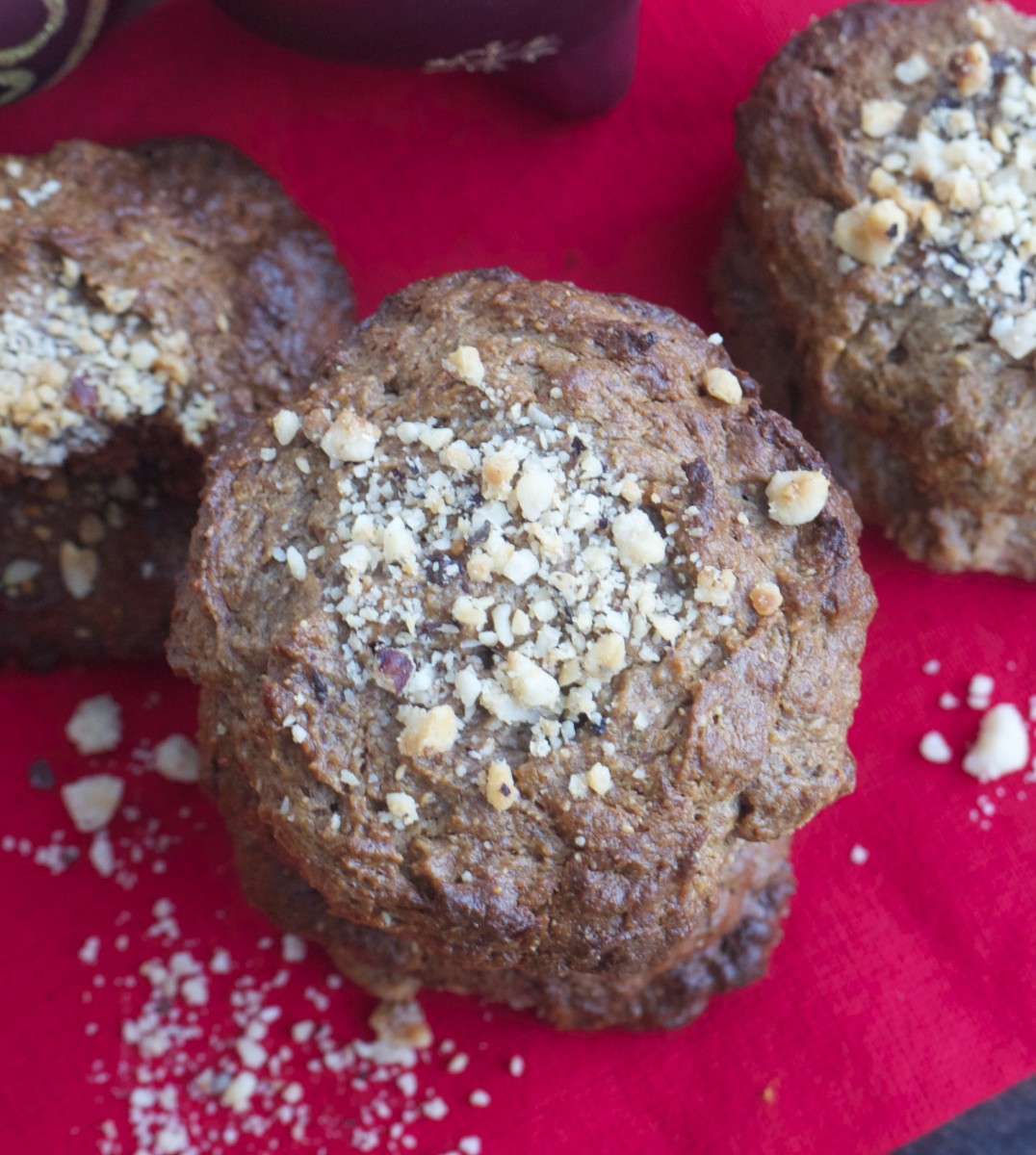 I would love to know if you get a chance to make these Spiced Peanut Butter Fudge Cookies ! Simply tag #RosannaDavisonNutrition on Instagram or Twitter or come on over to my Facebook to say hello 🙂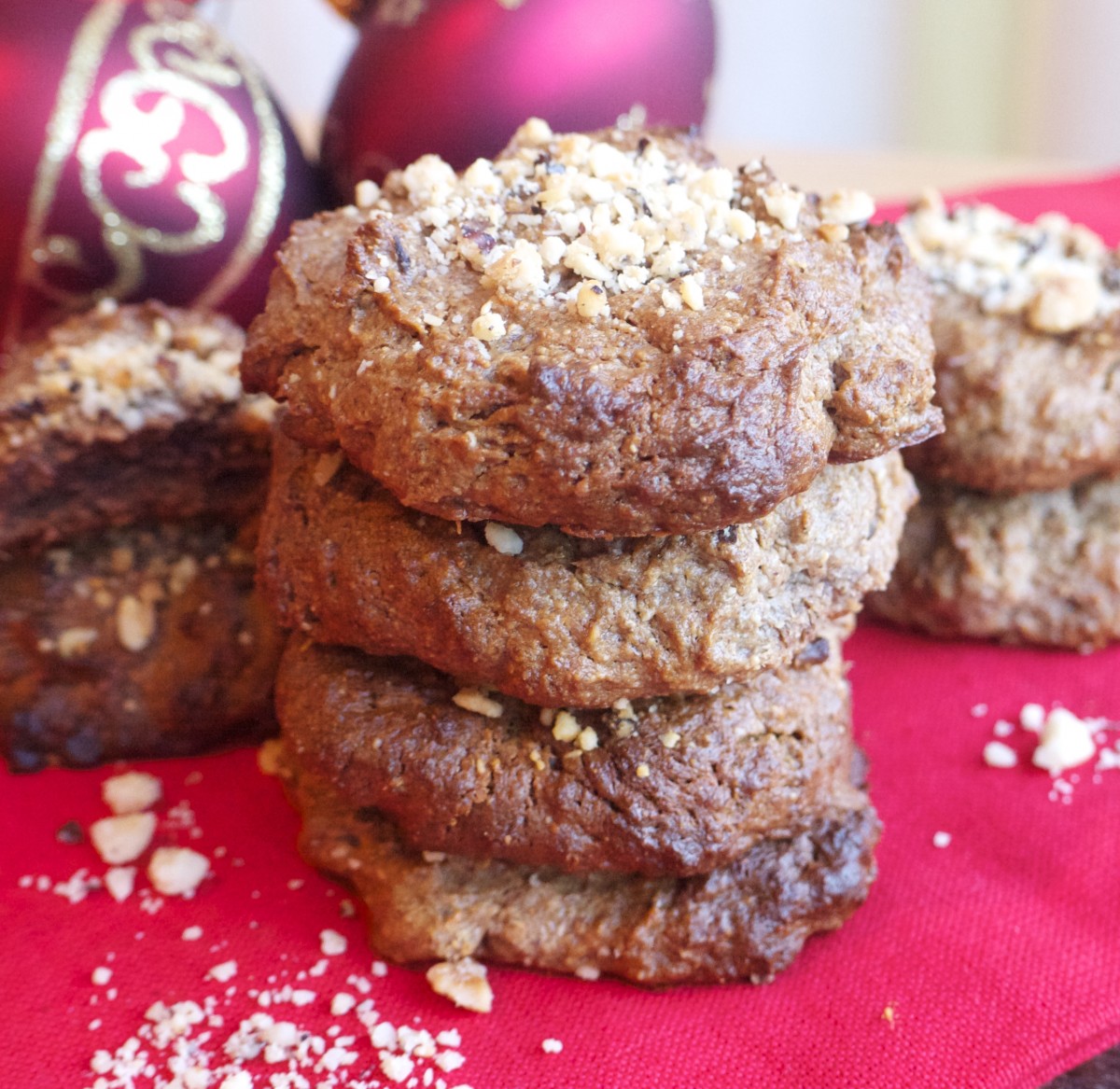 Spiced Peanut Butter Fudge Cookies
2015-11-29 17:10:06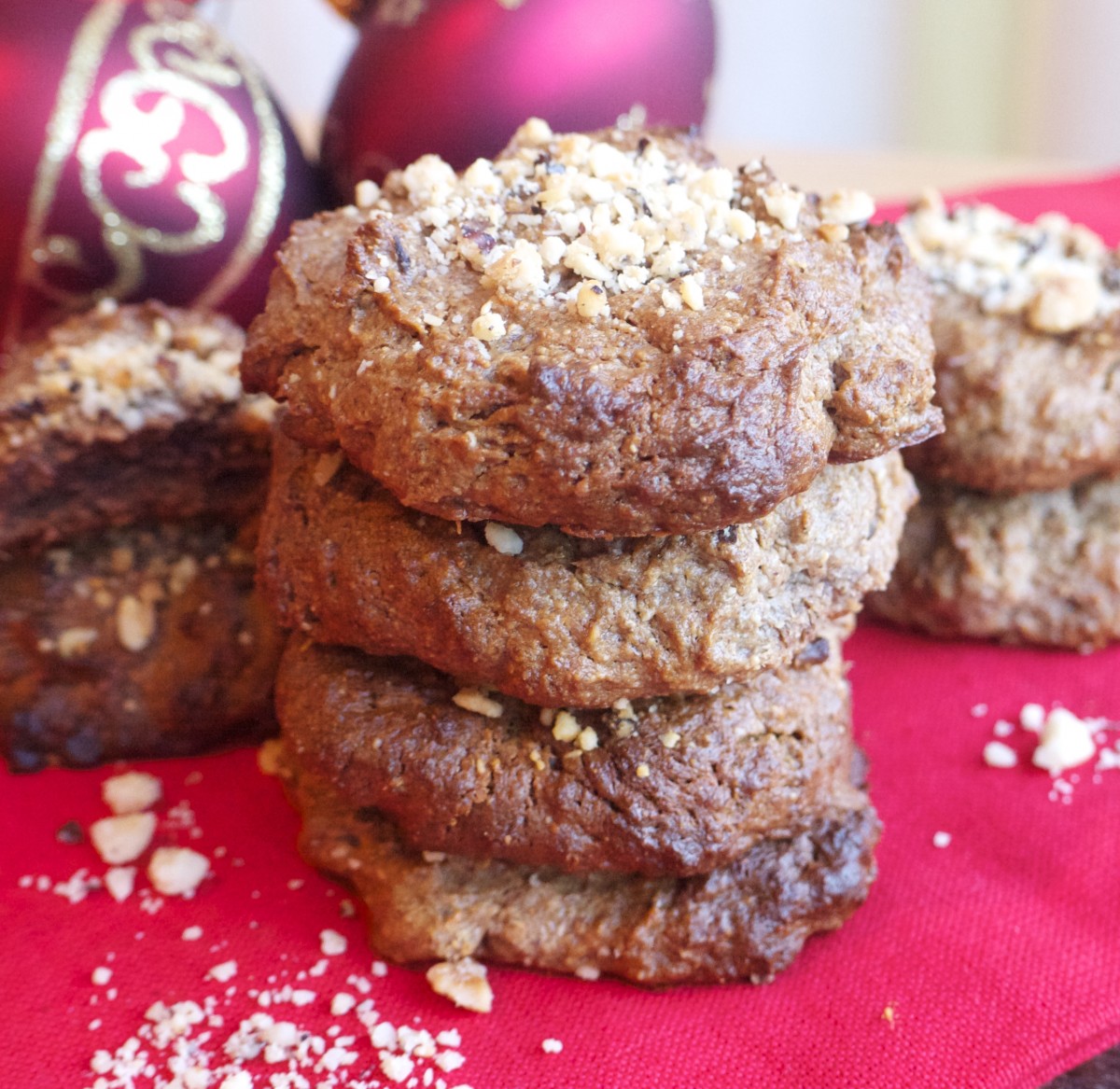 Soft, fudgey, nutty cookies, that are quick to make and filled with fragrant Christmas spices.
Ingredients
coconut oil, to grease
2 tbsp milled flaxseed
4 tbsp cold water
260g (1 cup) smooth or crunchy peanut butter* (I used smooth)
80g (1/4 cup) pure maple syrup or honey
1.5 tsp baking powder (I used a gluten-free brand)
2 tsp cinnamon
2 tsp ground mixed spice
1 tsp ground nutmeg
2 tsp vanilla extract
Chopped skinned hazelnuts, to decorate
Instructions
Pre-heat the oven to 180C and lightly grease a baking tray with coconut oil or lay down a sheet of greaseproof paper.
First, make the 'flax eggs' by mixing the ground flaxseed with cold water in a small bowl until well combined. Leave aside to thicken up for 10 minutes.
In a larger bowl, mix all of the remaining ingredients and add in the flax eggs.
Stir until the peanut butter and maple syrup or honey are well combined, so that they form a sticky dough.
Use a tablespoon to divide out the dough to form the cookies, gently pressing down each one onto the baking tray. I found the mixture too sticky to even roll into balls first, so I just smoothed them out with the back of the spoon.
Sprinkle with chopped hazelnuts and bake at 180C for 20-25 minutes, until they're firm to touch and turning brown on top.
Allow to cool on a wire tray for 10 minutes before serving.
Notes
Look out for organic peanut butter, free from added sugar and palm oil.
The cookies can be kept for up to 3 days in an airtight container.
Rosanna Davison Nutrition https://www.rosannadavisonnutrition.com/