I love absolutely Japanese food, and always order a bowl of steamed edamame (soybeans) with a pinch of chilli and salt, when I'm at a favourite Japanese restaurant like Yamamori. It makes such a tasty and filling snack or starter.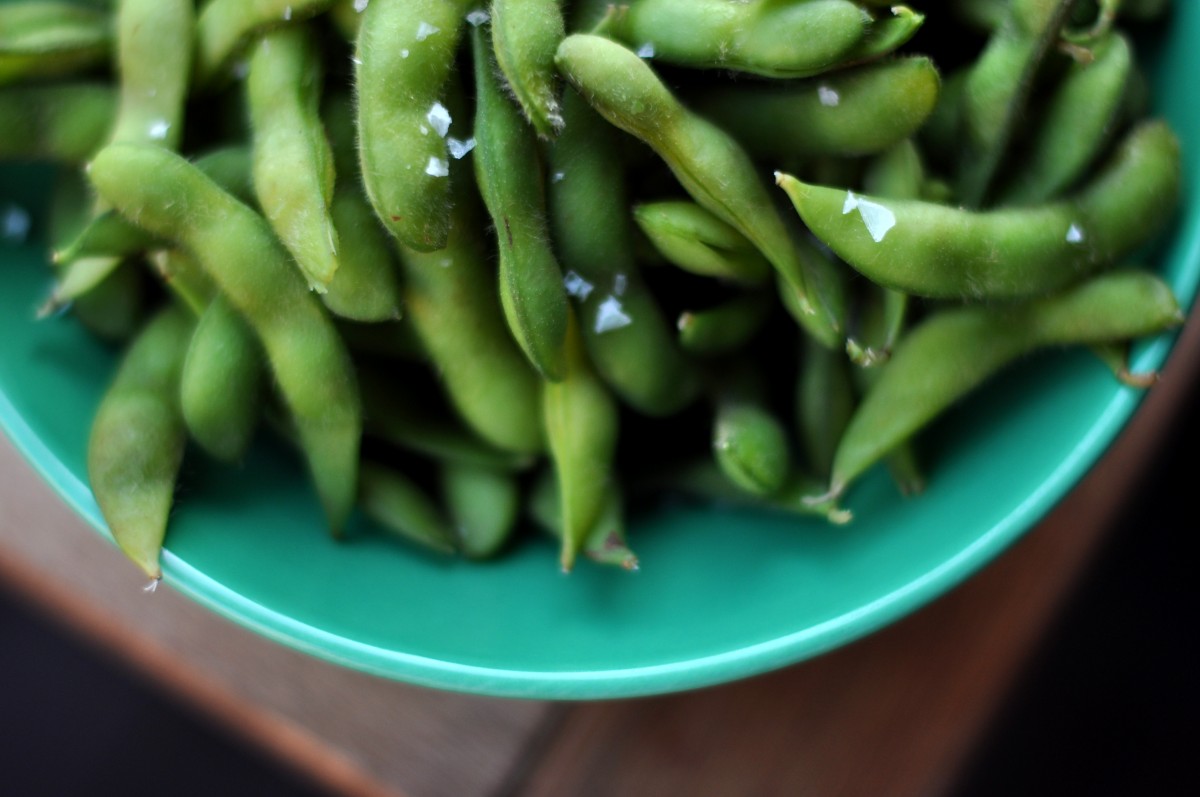 Soy has become a topic of controversy in recent years, with some studies suggesting a potential link between soy consumption and certain hormone-dependent cancers. However other studies do show that two isoflavones found in soy, called genistein and diadzein, may be protective against many types of cancer, because they have properties that can mimic a woman's own oestrogen.
In fact, genistein has also been shown to have impressive antioxidant benefits, with increased activity of antioxidant enzymes linked to intake of genistein from soy.
Whenever I'm asked abut soy products, I advise that it's generally better to avoid processed soy products, in the various forms that they can take. The soy protein isolates found in certain protein powders, bars and other processed foods, have gone through a lengthy heat treatment in a specially-built facility, as has the textured vegetable protein found in some vegetarian meals.
So what can we do? Well, we can certainly follow the lead of soy-consumption in the East and enjoy more it in its fermented form. This disbands the inhibitors in soy, and make it much more easy for your body to process. Some great options include miso soup, tempeh and tamari sauce, which I use in plenty of my recipes.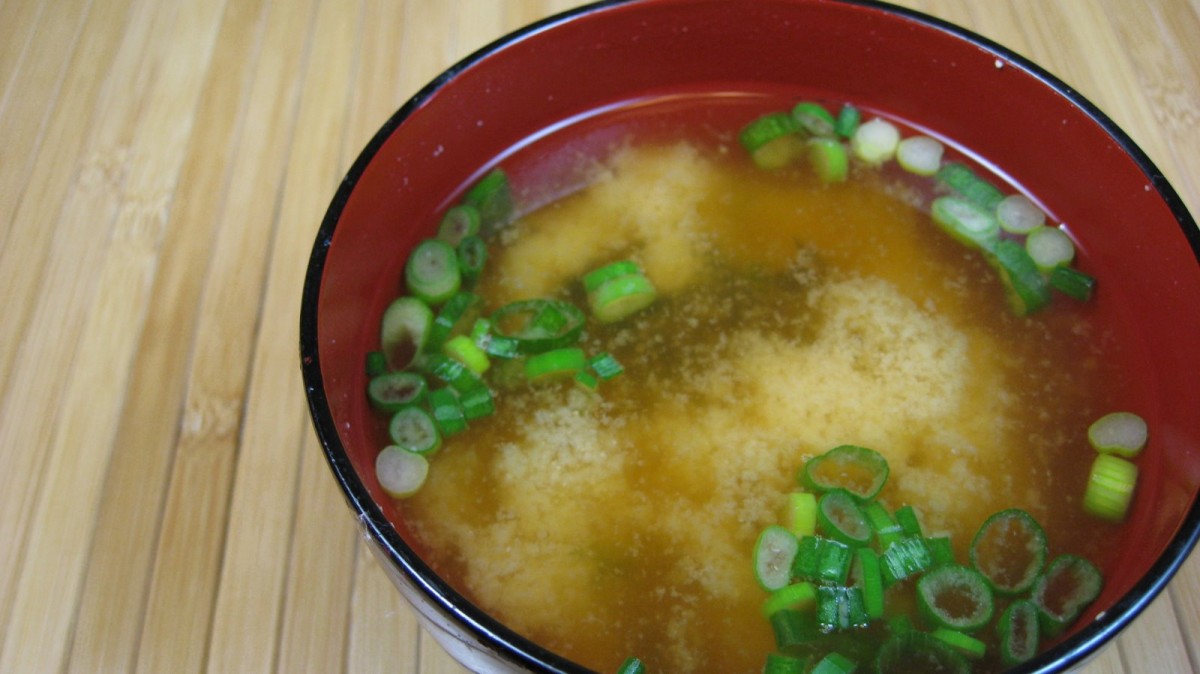 Luckily, edamame is another good way to enjoy soy in its whole-food form, as it's relatively unprocessed, and has plenty of health benefits too. Plus, it's really versatile and can be mixed into salads, stews, soups and curries, or made into healthy dips.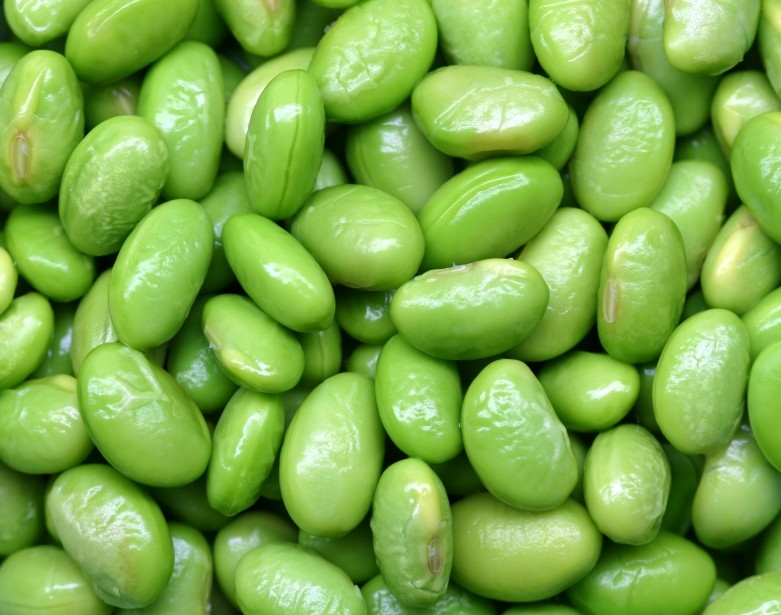 Edamame is a plant-based food that's rich in the full range of essential amino acids for muscle growth and repair, and the production of important enzymes, hormones and antibodies in your body.
Many people don't realise that soybeans are also an important source of minerals, including copper, manganese, magnesium, iron, calcium, zinc, phosphorus, and potassium for healthy blood pressure. It's also a source of vitamins C and K, B vitamins to boost energy, and omega-3 fatty acids, which are so crucial for keeping your skin soft and supple. The fibre in edamame can really help to keep your digestive system healthy – and your stomach looking flat.
In fact, it's pretty impressive that just one cup of edamame offers 10g of fibre and up to 30g of protein for about 250 calories. A superfood indeed!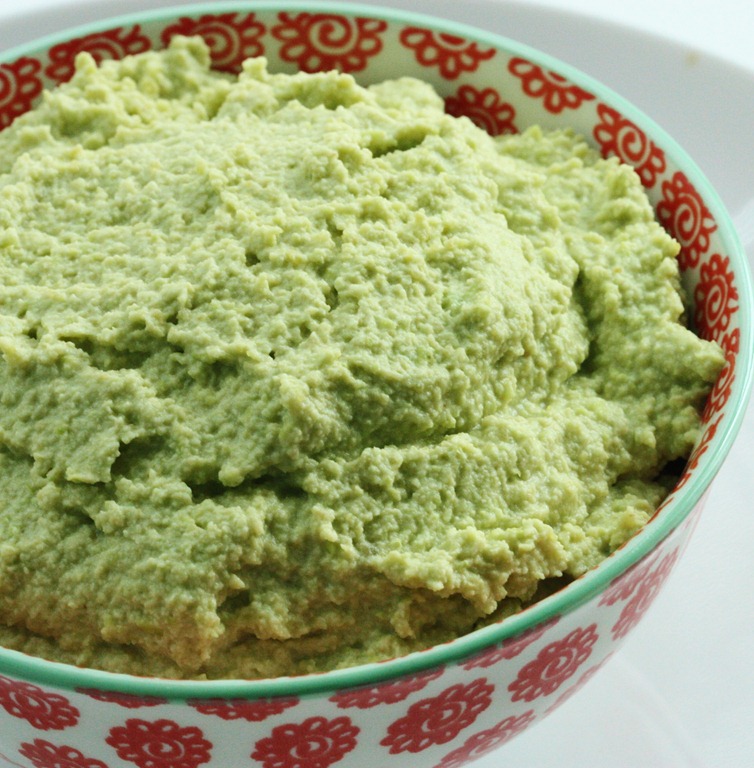 I would love to know if you get a chance to make this Edamame Hummus! Simply tag #RosannaDavisonNutrition on Instagram or Twitter or come on over to my Facebook to say hello 🙂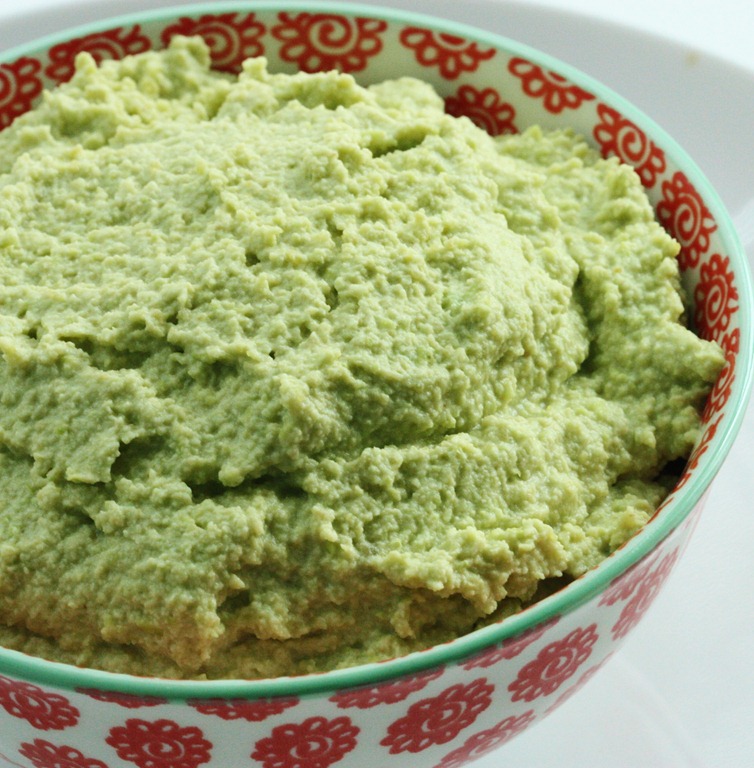 Edamame Hummus
2015-11-09 15:26:53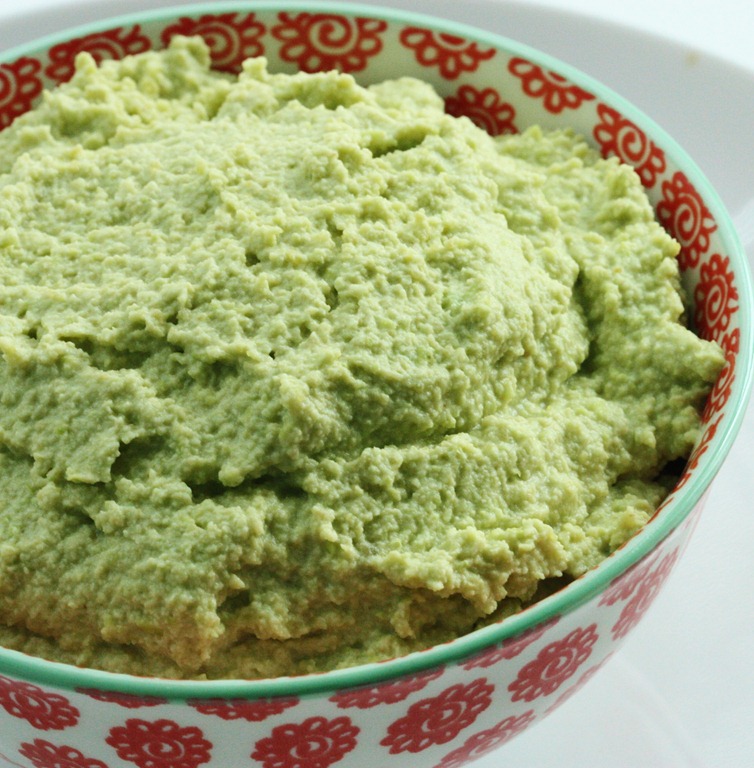 Serves 4
This healthy and protein-rich recipe, makes a simple, quick and delicious dip or filling for sandwiches and wraps.
Ingredients
500g (3 cups) frozen shelled edamame, buy organic if possible
2 cloves of garlic
60g (1/4 cup) tahini (sesame seed paste)
4 tbsp freshly squeezed lemon juice
2 tbsp nutritional yeast (optional)
1/2 tsp ground coriander
1 tsp smoked paprika
Pinch of dried chilli flakes
Pinch of salt and pepper, to taste
3-4 tbsp water, to blend if needed
Instructions
If your edamame is already thawed, then simply rinse it in a sieve under cold running water and drain well before starting. If it's frozen, then gently simmer it in a saucepan of water until it's defrosted and warmed through, then rinse and drain well.
Place the garlic into a blender or food processor first, followed by the edamame.
Blend until as smooth as possible, then add the tahini, lemon juice, nutritional yeast, ground coriander, smoked paprika, chilli flakes, seasoning and water, to blend.
Blend until combined well and as smooth as possible. Stop and scrape down the sides if necessary.
Taste and adjust seasoning, if desired. Serve chilled, as a dip for crudités or crackers, on salads, or as a filling in wraps and sandwiches.
Notes
The dip can be stored in an airtight container in the fridge for 2-3 days.
Rosanna Davison Nutrition https://www.rosannadavisonnutrition.com/