Sweet potato is the magic ingredient in this soft and satisfying, lightly-spiced loaf. As an incredibly versatile and nutritious source of filling fibre and complex carbs, and packed with beta-carotene to support health skin, it also makes a superb alternative to fats and oils in baking. This really helps to dramatically lower the fat and calorie content of recipes, while introducing a deliciously moist texture and naturally sweet taste.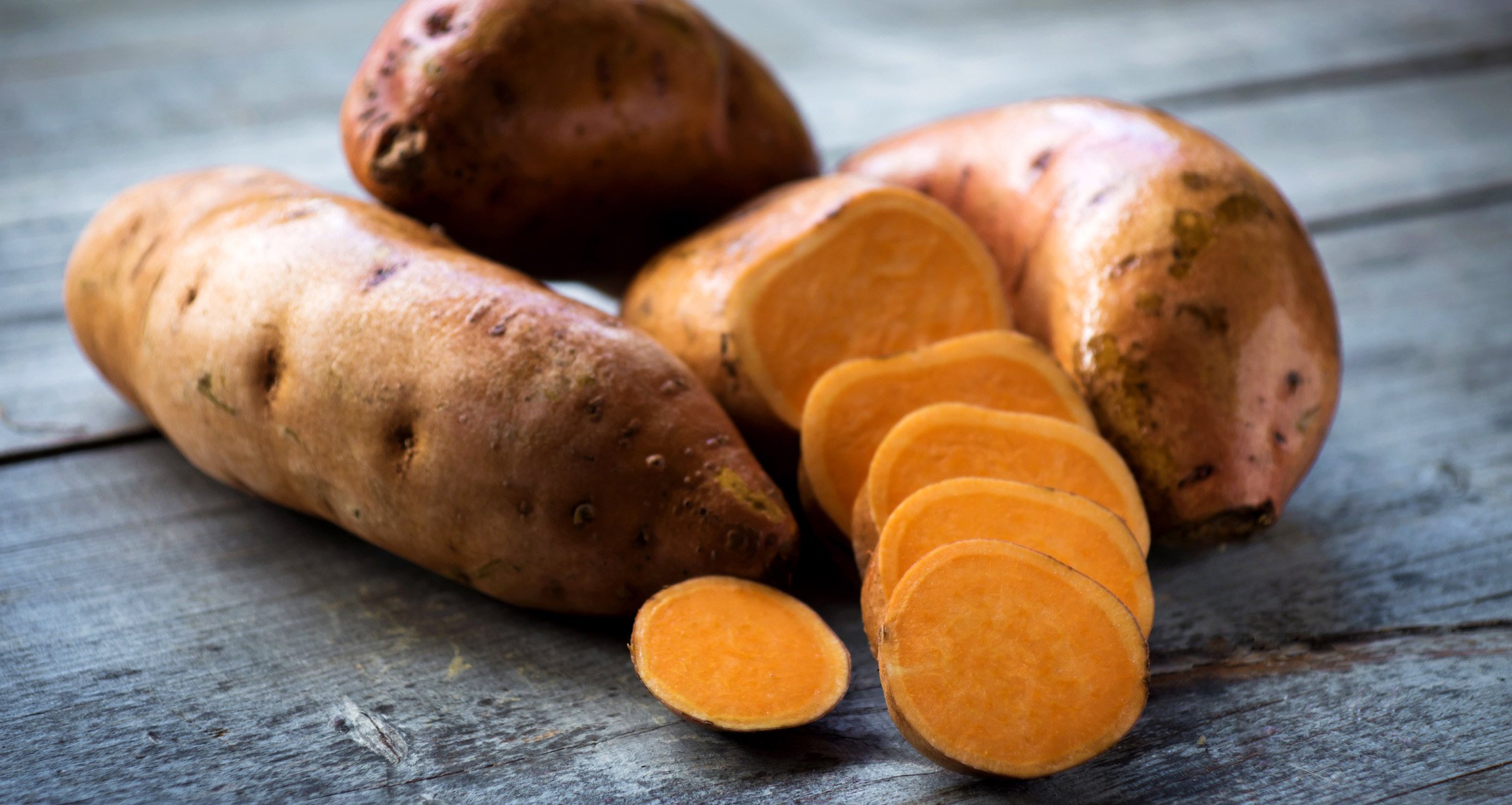 For this Spiced Sweet Potato Bread, I used crunchy almonds to boost its protein and fibre content and plenty of cinnamon for its naturally sweet flavour and benefits for blood sugar control, courtesy of its content of the mineral chromium. This bread tastes great spread with nut butter and enjoyed warm straight from the oven. Enjoy! 😉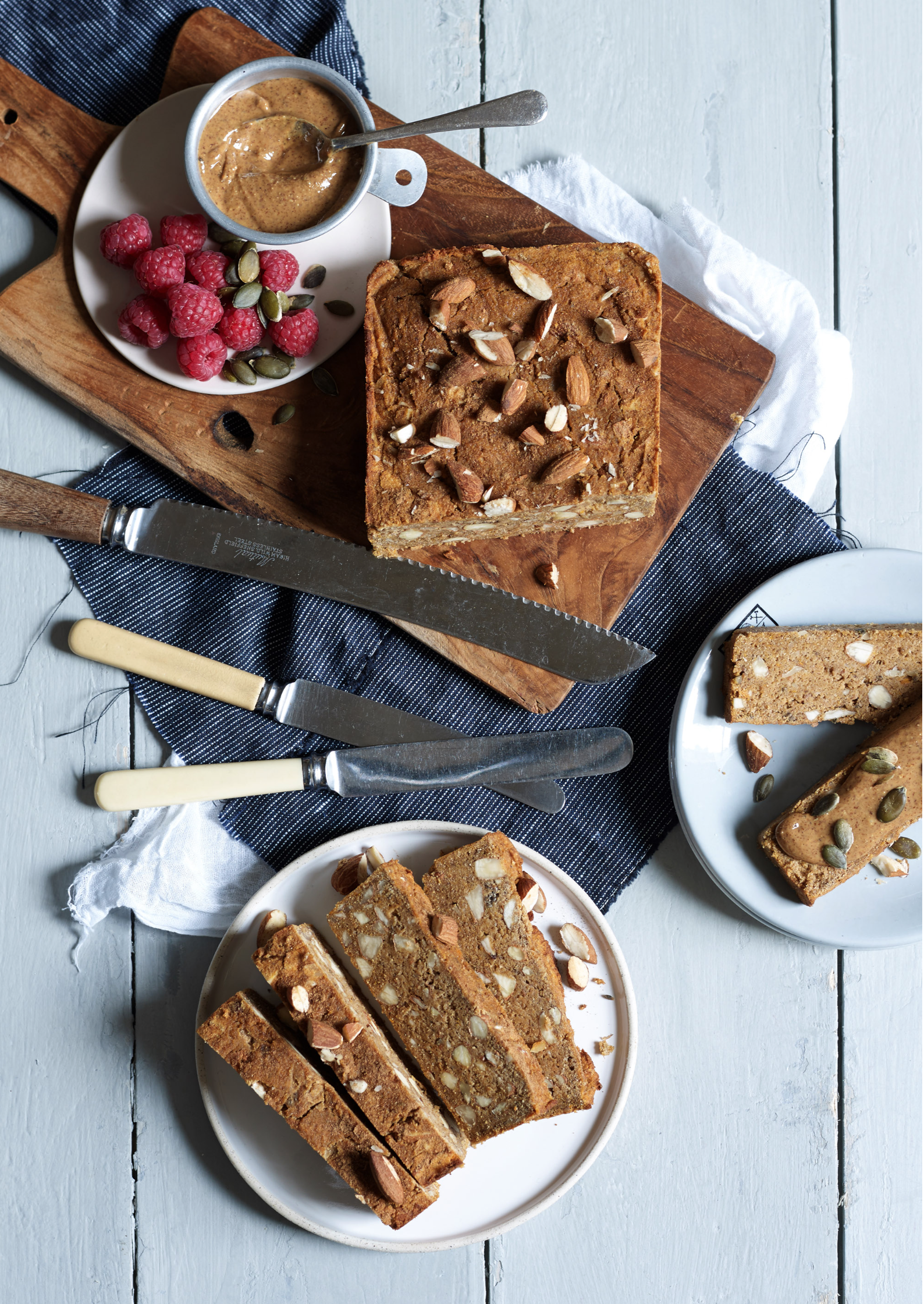 Let me know if you give this Spiced Almond Loaf a go and I love to see all your creations on social media! Simply tag @Rosanna_davison or #RosannaDavisonNutrition on Instagram 🙂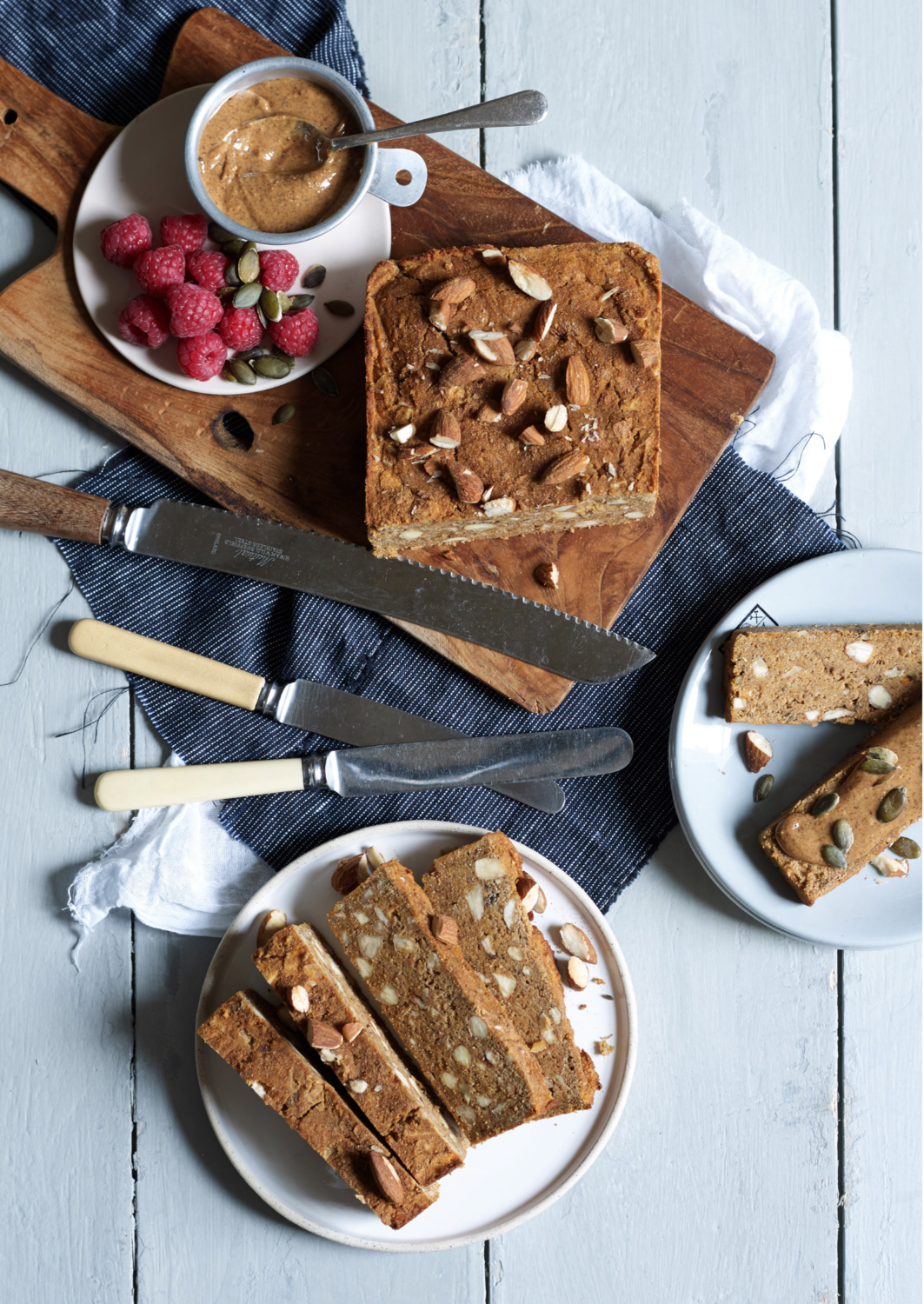 Spiced Almond Loaf
2019-04-04 18:34:49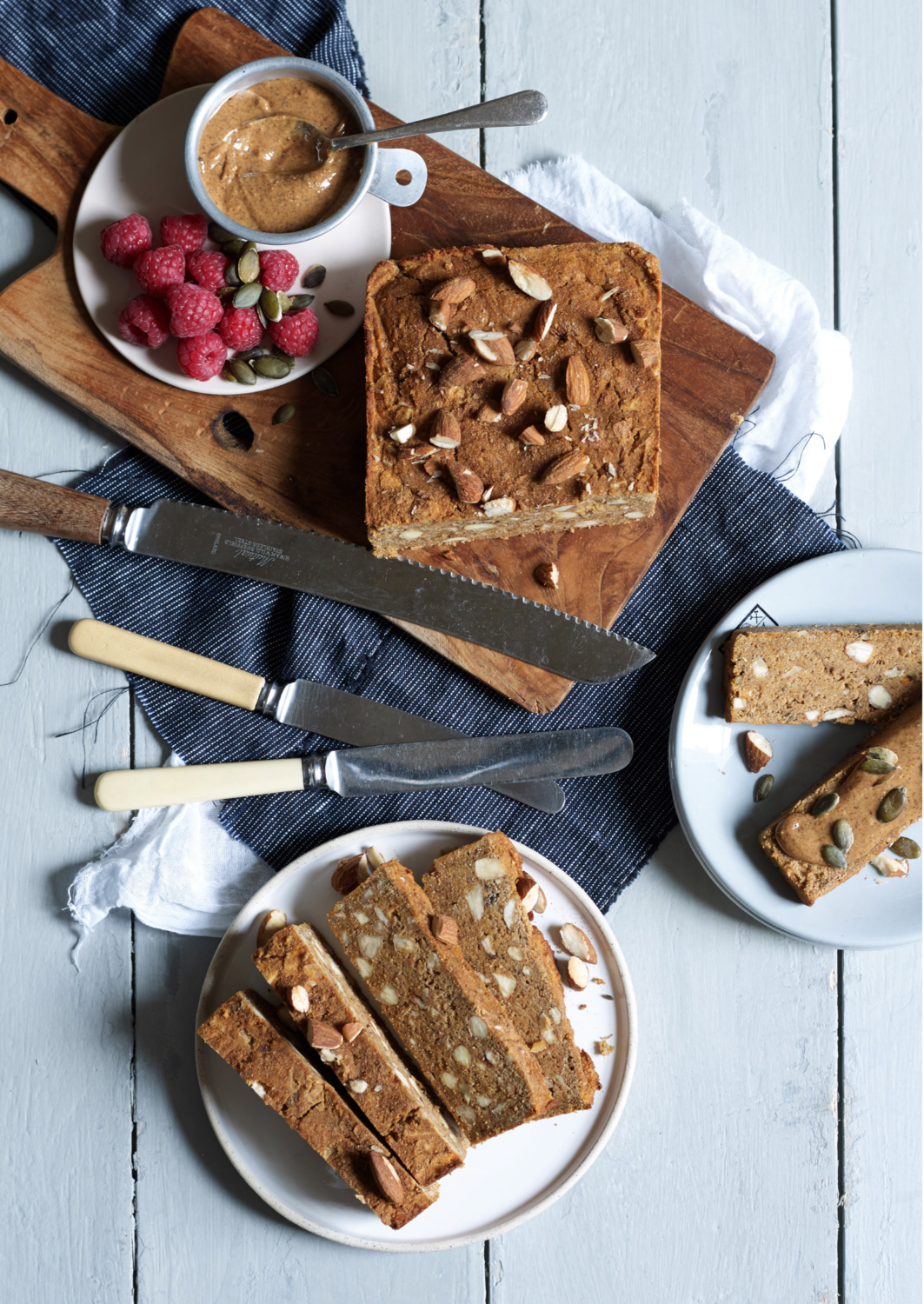 A simple, healthy and delicious loaf, packed with crunchy almonds and lightly spiced with warming cinnamon. Per slice: 155 calories, 4.5g protein, 22.2g carbs, 6.4g fat
Ingredients
coconut oil, to grease
2 small or 1 medium sweet potato
1 ripe banana
125ml unsweetened milk of your choice (I used almond)
50g coconut sugar
2 tsp cinnamon
1 tsp ground allspice (optional)
2 tsp vanilla extract
105g chopped almonds and extra whole almonds, to decorate (omit for a nut-free recipe)
3/4 tsp baking powder
1.5 tbsp milled chia seeds
120g your choice of flour (I used brown rice flour)
2 heaped tbsp coconut flour
pinch of sea salt
Instructions
Pre-heat the oven to 190C and lightly grease a loaf tin with coconut oil
Peel the sweet potato and chop into rough pieces, carefully using a sharp knife
Steam the sweet potato for about 10 minutes, until it's soft
Place the sweet potato, banana and almond milk in a blender and blend until a smooth puree forms.
Pour the sweet potato and banana puree into a large mixing bowl and add all of the other ingredients.
Stir everything together until a thick dough forms.
Transfer the dough to the tin, ensuring the top is smooth and even.
Garnish with a sprinkle of cinnamon and whole almonds.
Bake at 190C for 25 minutes, until the loaf turns golden-brown and firm to touch.
Allow it to cool for ten minutes before serving.
Notes
Any leftovers should keep in an airtight container in the fridge for up to 3 days and it can be frozen for up to 3 months.
Rosanna Davison Nutrition https://www.rosannadavisonnutrition.com/