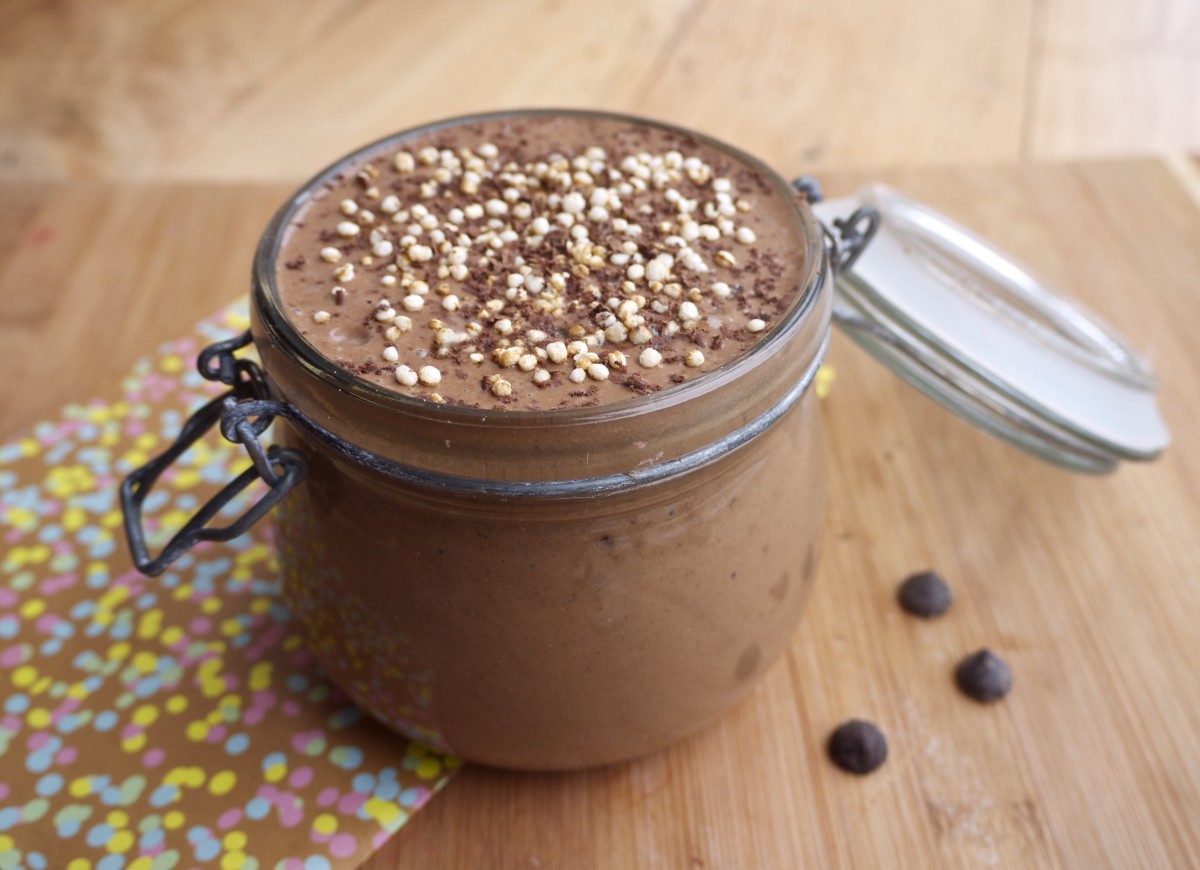 A healthy chocolate smoothie that tastes like a Toffee Crisp? You must be joking!
That's pretty much what I hear from my friends when I dare to tell them that such a creation exists!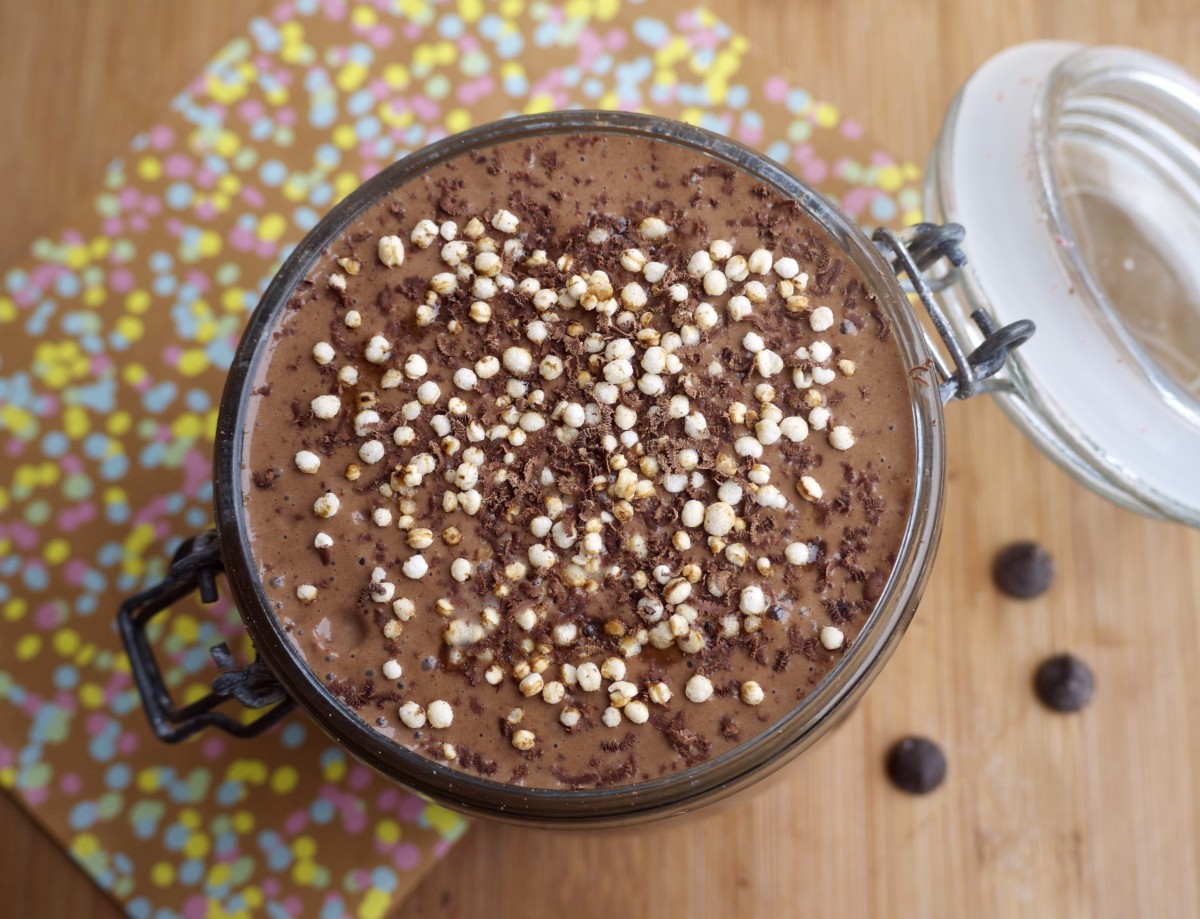 Yet this smoothie is thick and creamy enough to satisfy your cravings for a sugary chocolate fix, without doing damage to your waistline. Sounds good…right?!
To get the thick texture, I used raw unsalted almond butter. I shouldn't actually be allowed to keep almond butter in my house because I find an excuse to put it in everything. Too tasty!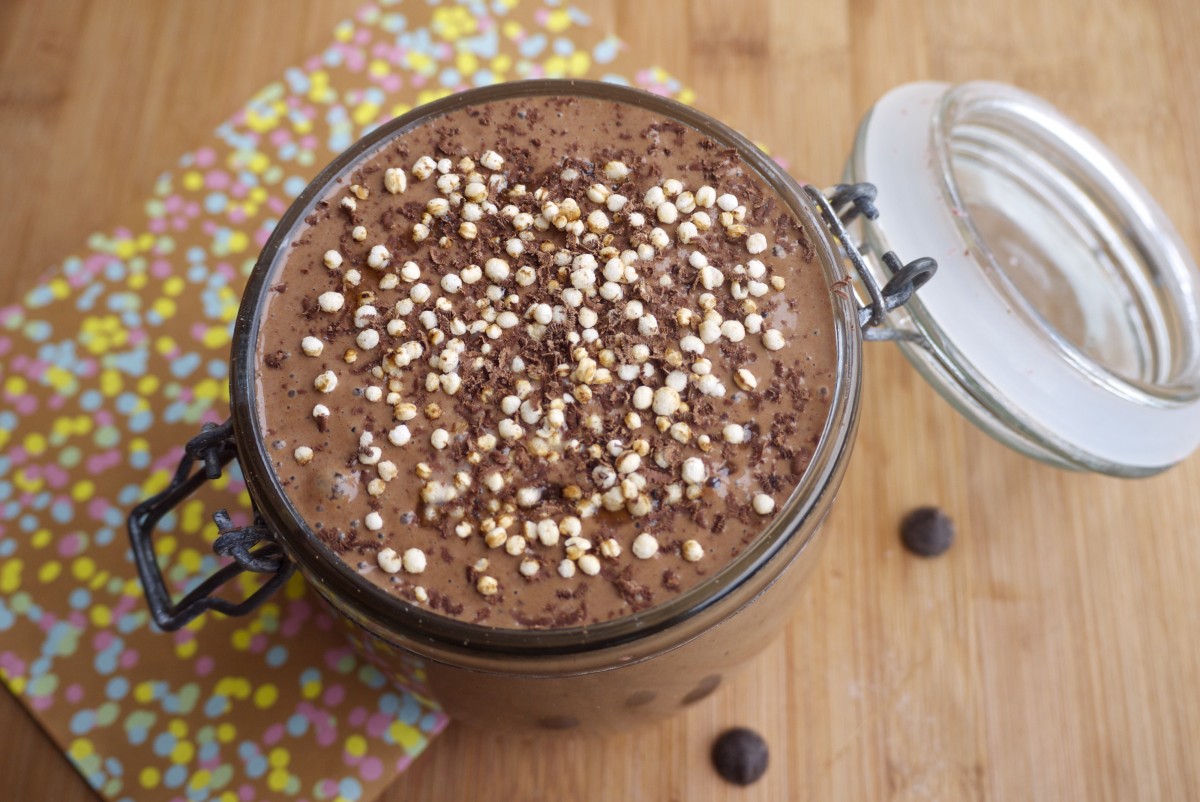 To really boost the protein content of the smoothie, I popped in a scoop of Sunwarrior chocolate raw vegan protein powder. I love this for helping muscles to repair after a workout, because it's so much more unprocessed than other options out there, it digests really easily and tastes really good.
The cacao powder in this is bursting with antioxidants for cellular protection and rejuvenating our complexion. I used quinoa puffs to get the toffee crisp effect, and these can be found in health food shops like Nourish.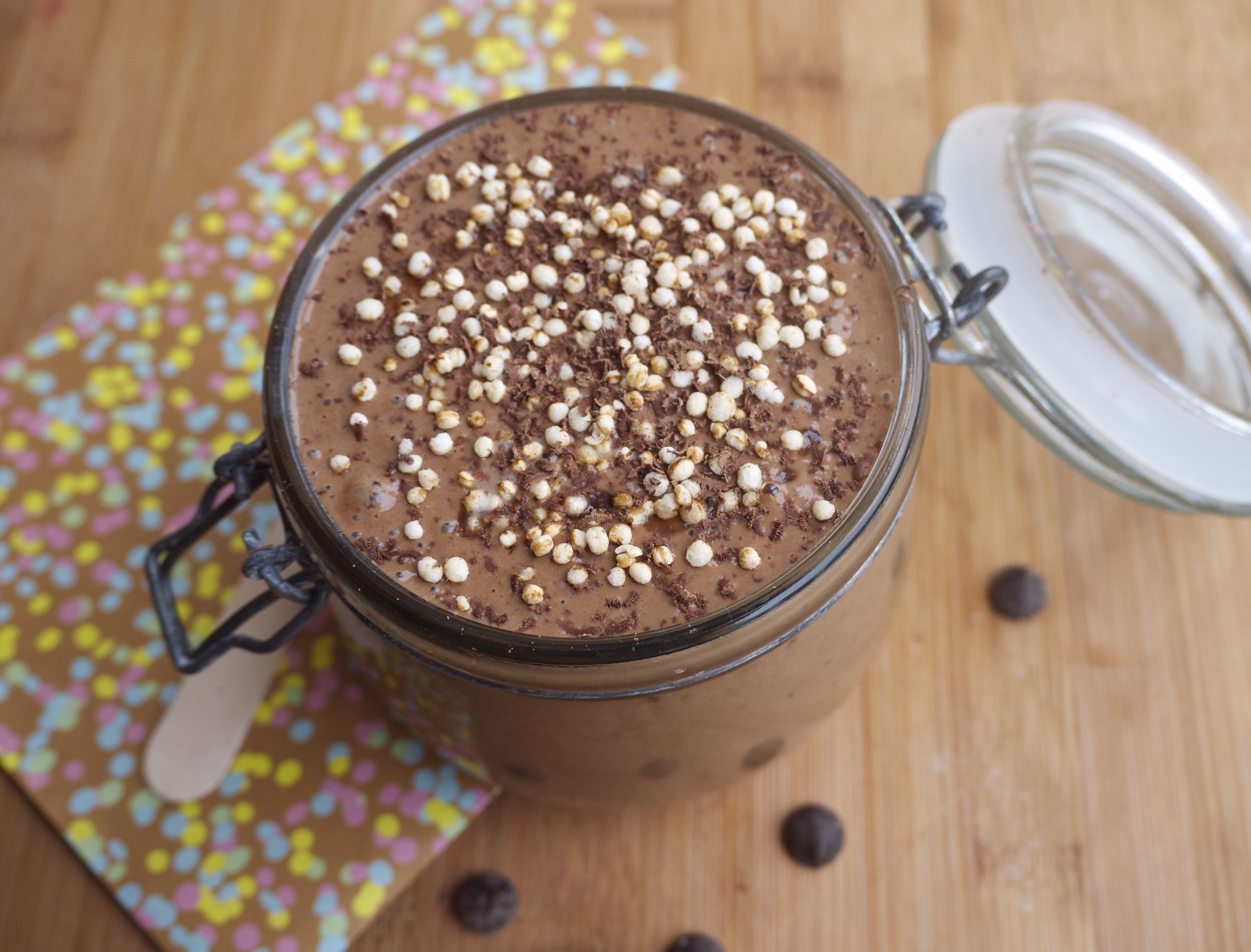 'Toffee Crisp' Protein Thickshake
2015-03-12 16:16:16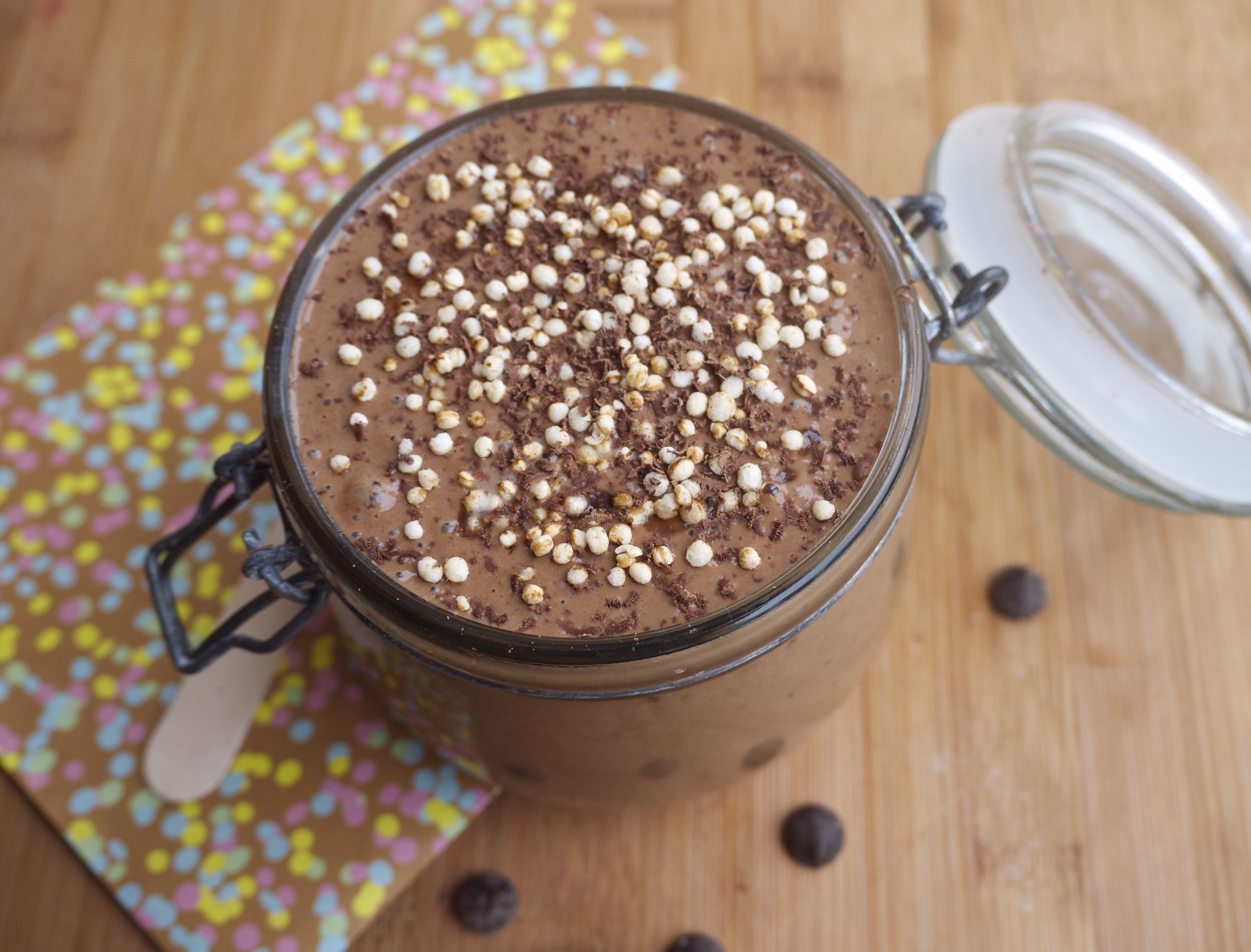 Serves 1
A thick, chocolatey, indulgent shake made from nothing but wholesome, natural ingredients! Refined sugar-free and vegan.
Ingredients
180ml (3/4 cup) unsweetened almond milk
1 banana, peeled, cut into chunks and frozen
1 tbsp smooth unsalted almond butter
1 tbsp pure maple syrup OR 4-5 drops liquid Stevia, to taste (optional)
1 scoop Chocolate Sun Warrior raw vegan protein powder
2 tbsp raw cacao powder
2 dates, pitted
1 tsp vanilla extract
1 tbsp quinoa puffs and grated 80% dark chocolate, to garnish
Instructions
Blend all ingredients in blender until smooth and creamy.
Garnish with quinoa puffs and grated chocolate, and serve chilled.
Rosanna Davison Nutrition https://www.rosannadavisonnutrition.com/