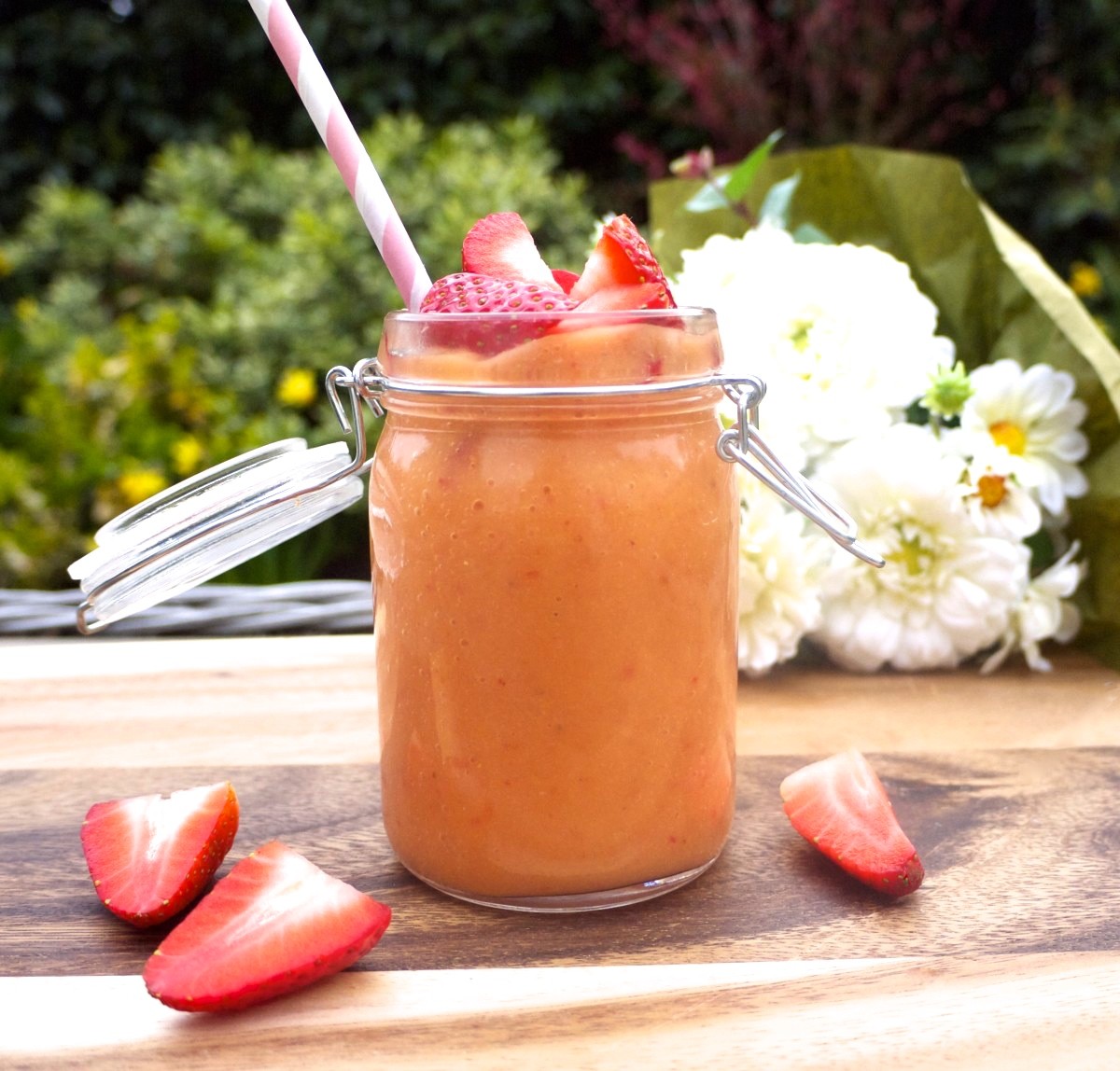 Good morning!
We may have been pelted by hailstones here in Ireland yesterday, but that doesn't stop me from enjoying all the tastes of summer.
There are few flavours I find more delicious than fresh, juicy mango – and it works particularly well in a smoothie thanks to its thick texture!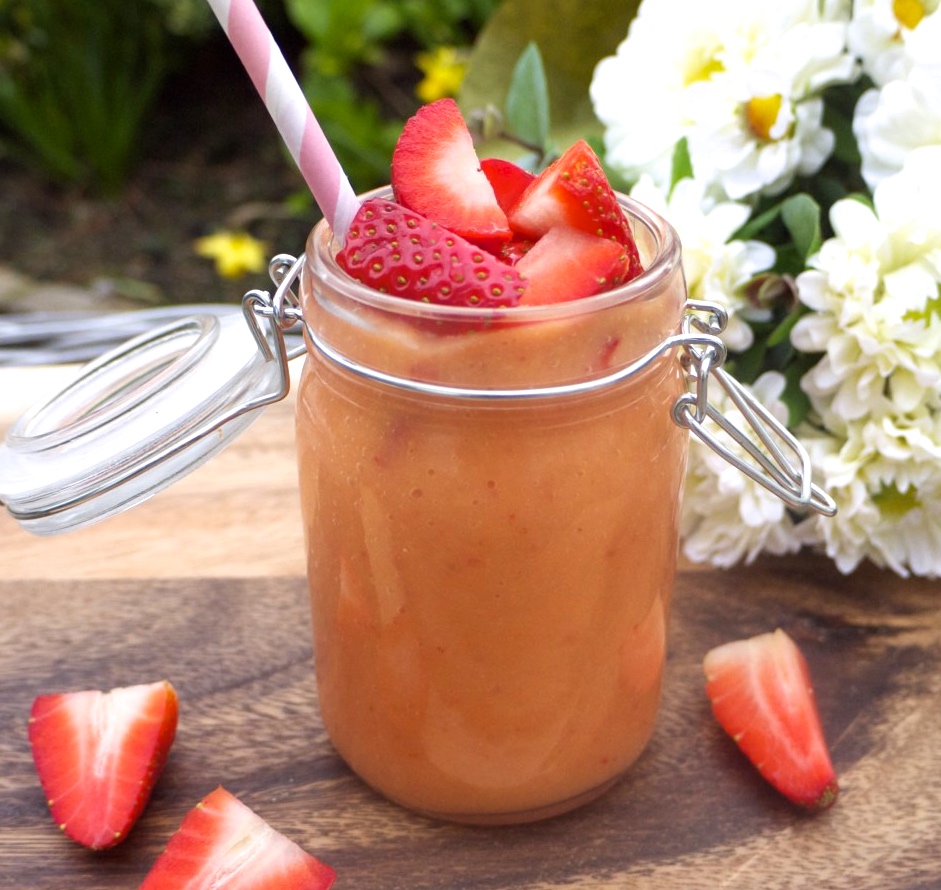 Anyone planning on hitting the beach this summer? The last thing you want to have to do is cover up dull skin under a layer of make-up, so I designed this smoothie with our summer skin in mind!
The two key ingredients here are mango and strawberries. Together they contain the magical combination of vitamin A and vitamin C, which are antioxidant vitamins to neutralise the free radicals that damage our skin cells and cause fine lines, wrinkles, sagging and all the other signs of premature ageing.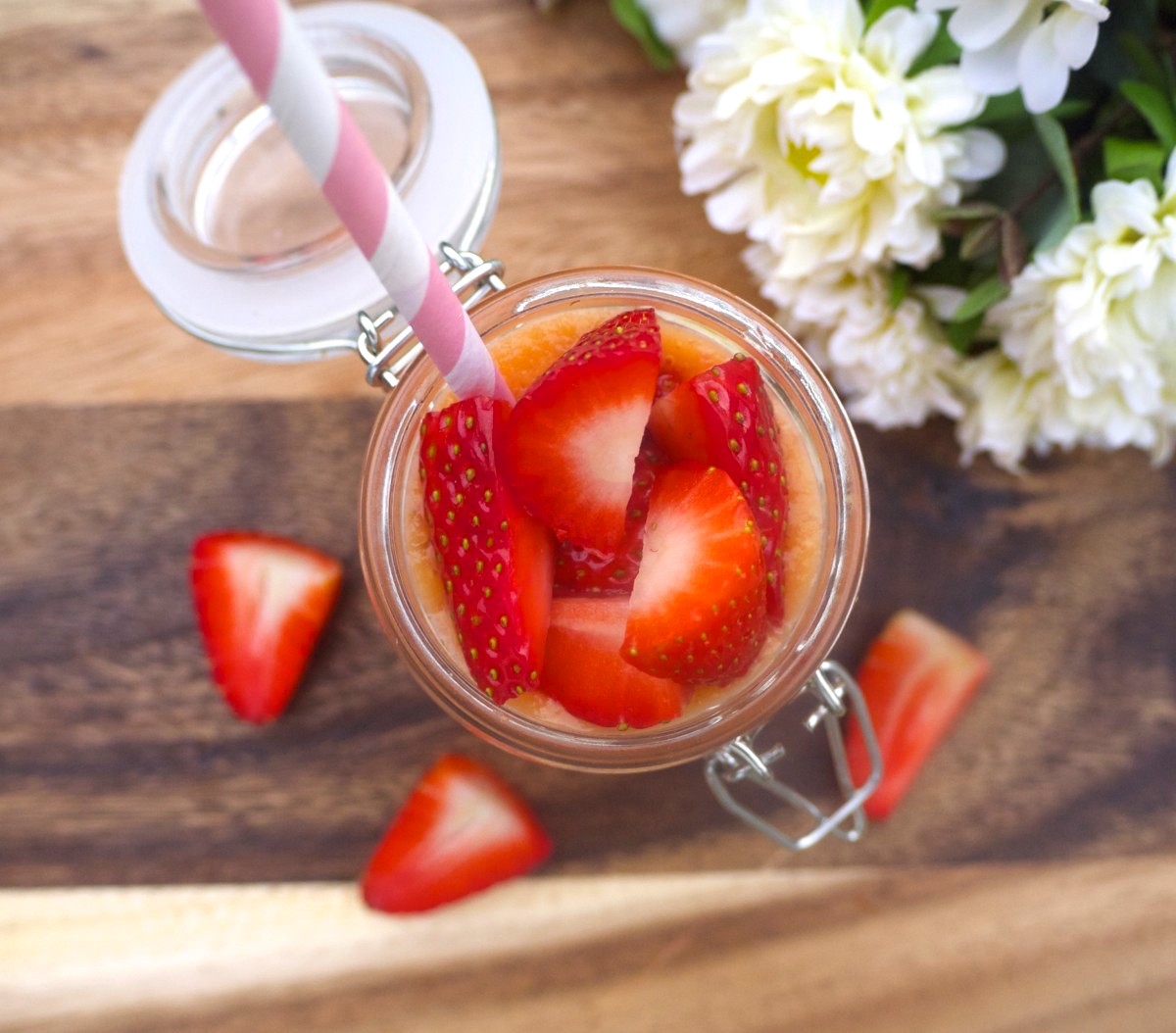 Vitamin C is a key vitamin for the formation of collagen. You may have heard of collagen before – along with elastin, it's an important fibre for keeping our skin looking firm and plump.
The bright orange colour of the mango is due to its high levels of carotenoids and beta-carotene, which our body converts to vitamin A.
They're a good source of the mineral copper, which helps to keep our natural hair colour intact. Copper also helps to produce melanin, which gives pigment to our skin and develops that healthy summer sun-kissed glow!
On top of all of that, mangoes are packed with the B vitamins that we need to produce energy in our cells, to power us through energetic workouts – or sunbathing by a pool somewhere 😉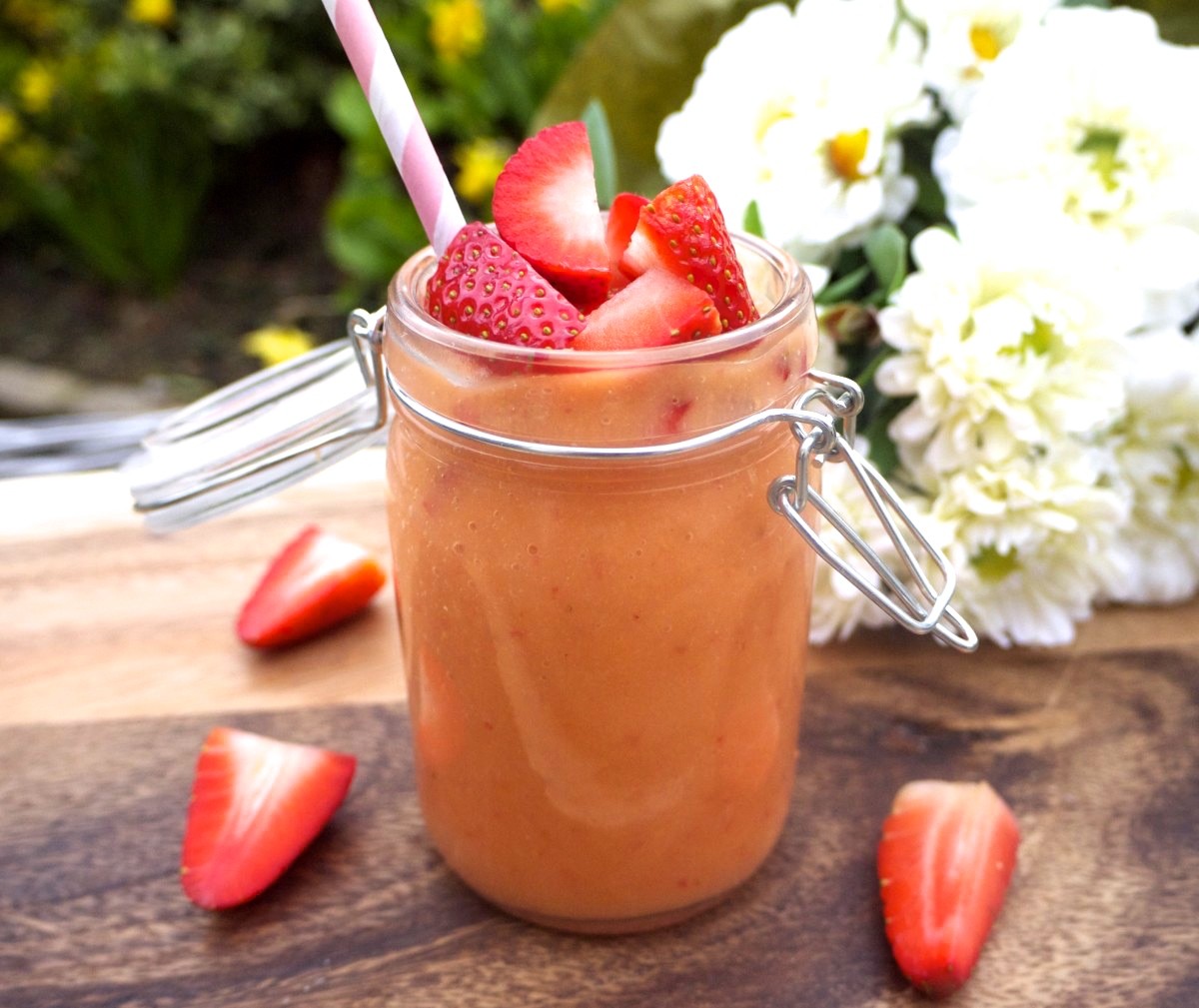 I love seeing all of your creations on social media! Simply tag #RosannaDavisonNutrition on Instagram or Twitter or come on over to my Facebook to say hello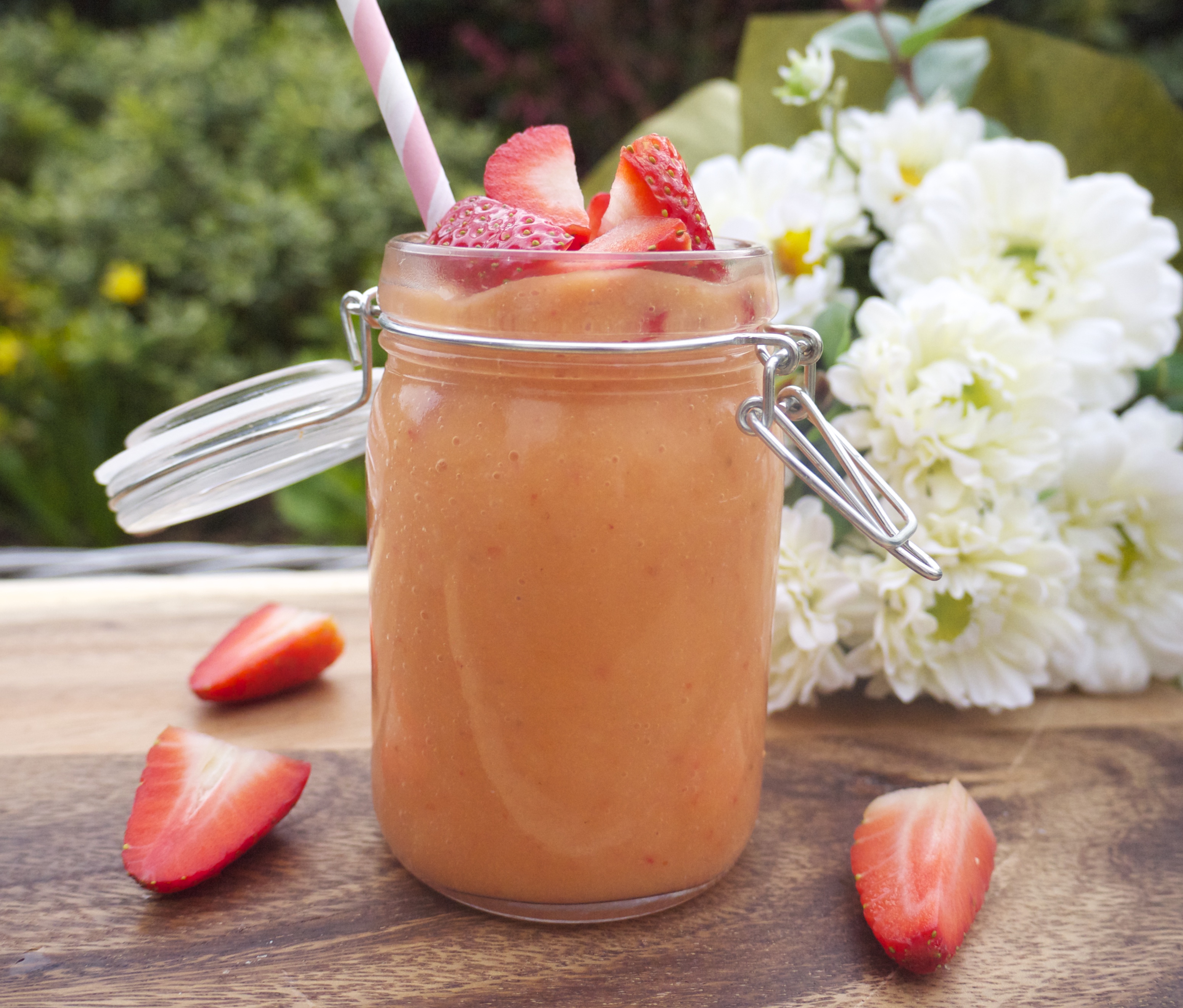 Mango-Strawberry Glow Smoothie
2015-04-02 19:11:44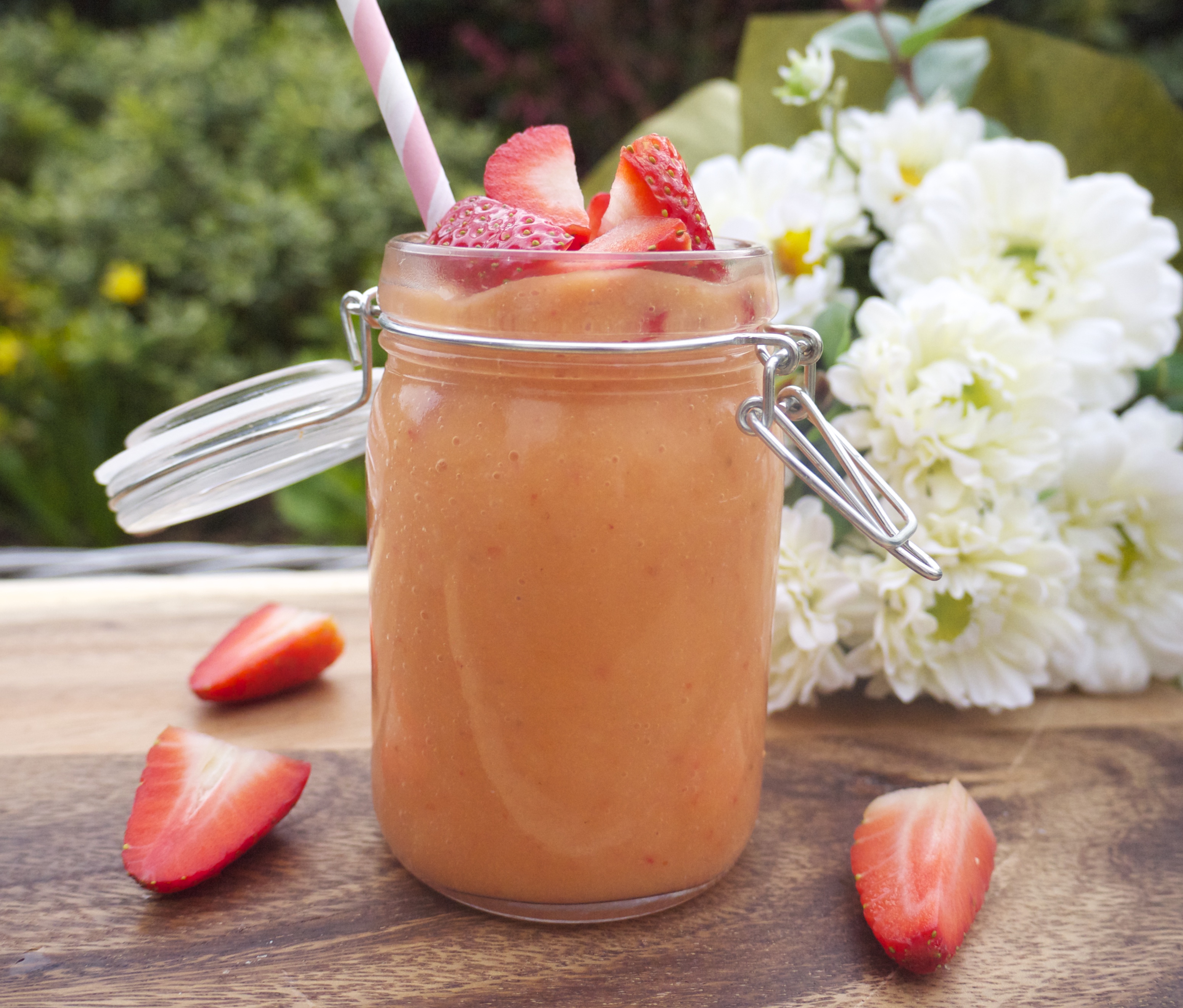 Serves 1
Juicy sweet simplicity for sparkling eyes and glowing skin.
Ingredients
3/4 of a ripe, fresh mango, peeled, pitted and chopped
5 medium-large fresh or frozen strawberries and 2 extra, to serve
60ml (1/4 cup) low-fat coconut milk (I use a brand called Koko Coconut Milk)
3 ice cubes (If not using frozen strawberries)
1 tsp vanilla extract
Instructions
Place all ingredients in a blender and blend at high-speed until smooth and creamy.
Serve chilled and topped with chopped strawberries.
Notes
Any leftovers will keep in a covered container in the fridge for up to 2 days.
Rosanna Davison Nutrition https://www.rosannadavisonnutrition.com/