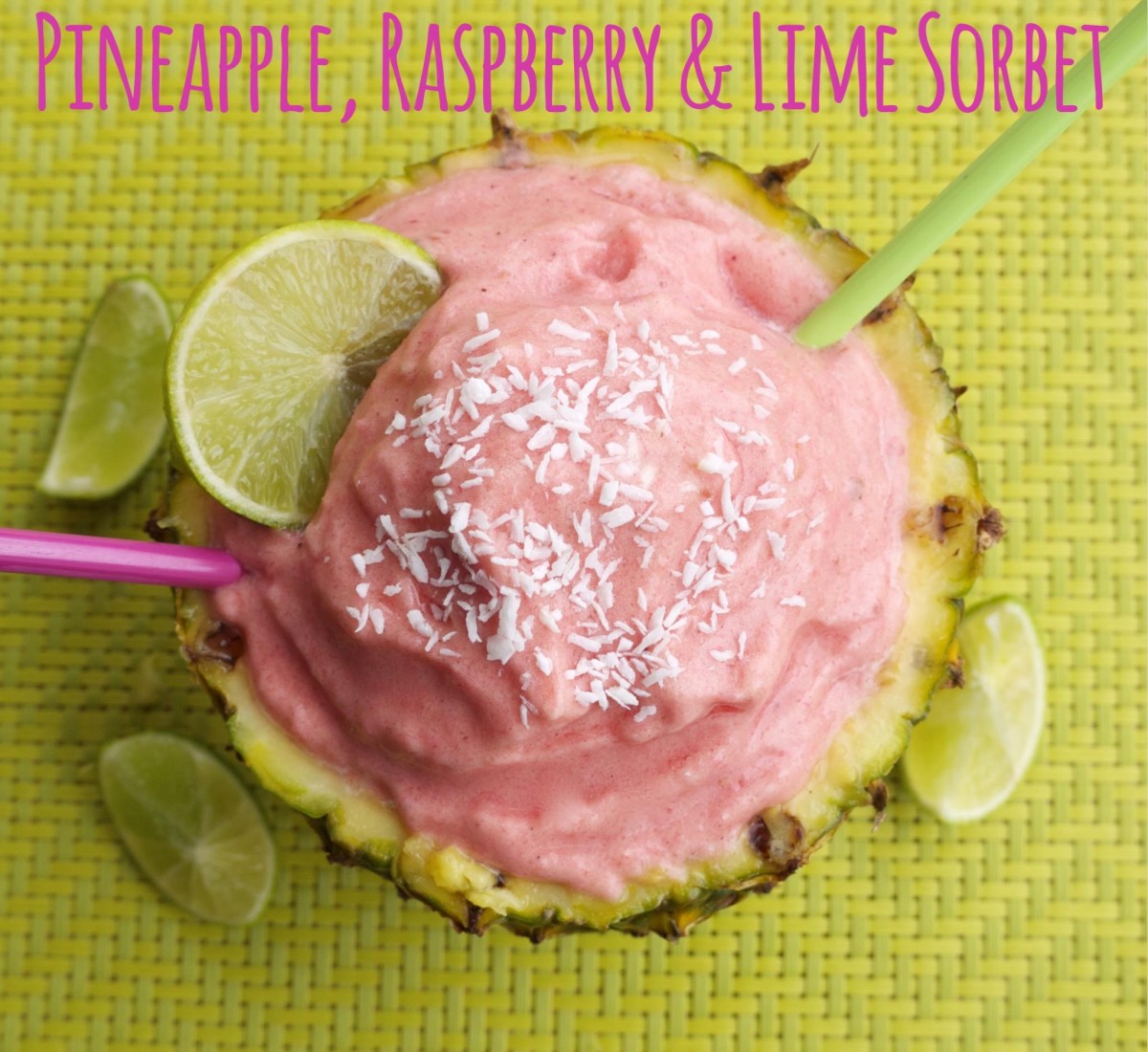 It was a dark, rainy morning in Dublin today, so a frozen tropical sorbet for breakfast for two naturally seemed like great idea to cheer us right up and bring a bit of summer back in!
I was up early today and had a large pineapple in the fridge that wasn't getting any younger. So I cut it in half, popped the flesh into the freezer for a few hours and created this simple and delicious pineapple, raspberry and lime sorbet. Pure, guilt-free yumminess!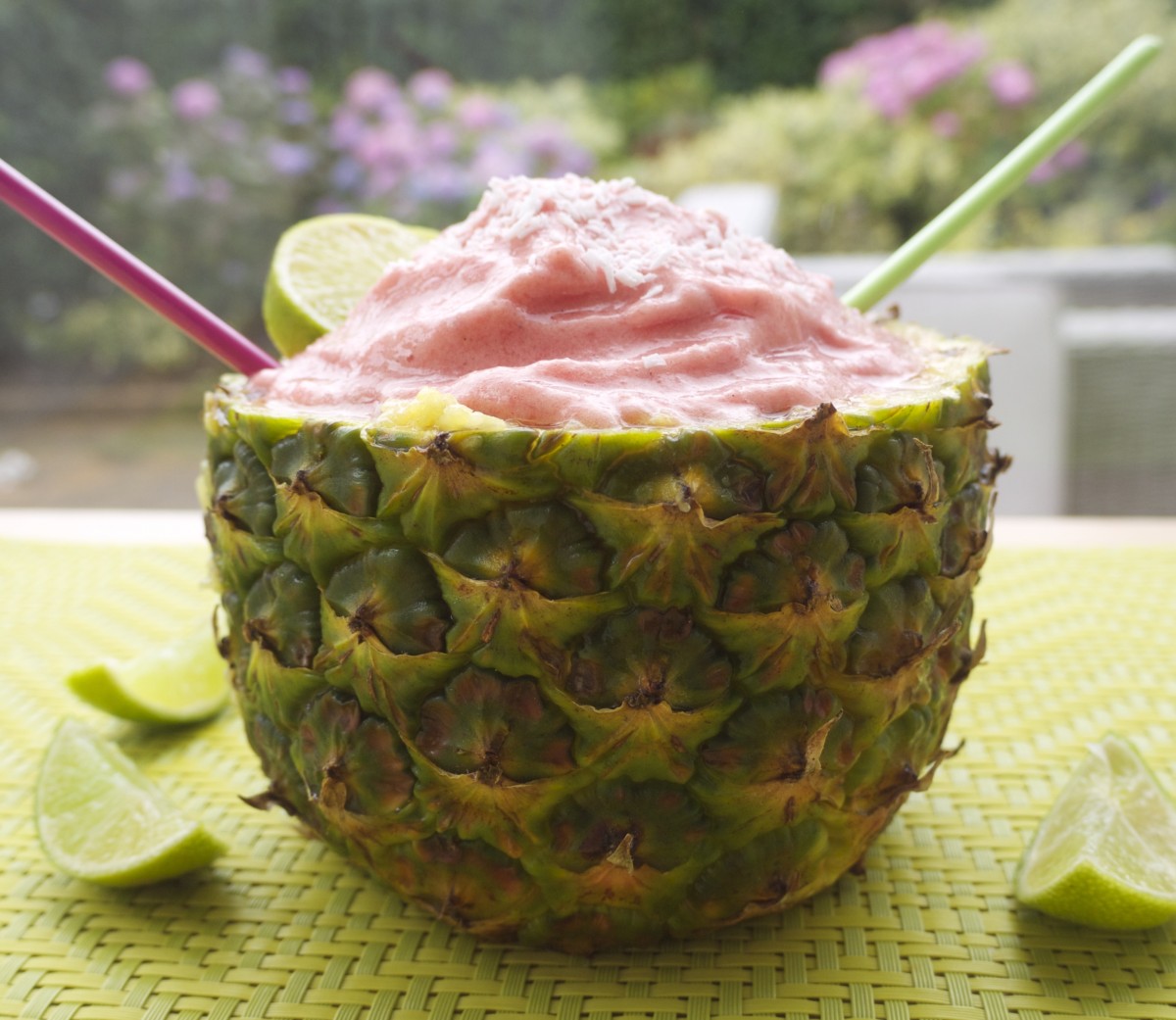 Creating a bowl out of the tough pineapple skin is a fun way to serve it, and makes the perfect sharing dish for two. I just used a knife to cut the flesh away from the edges and then scooped it out with a big spoon.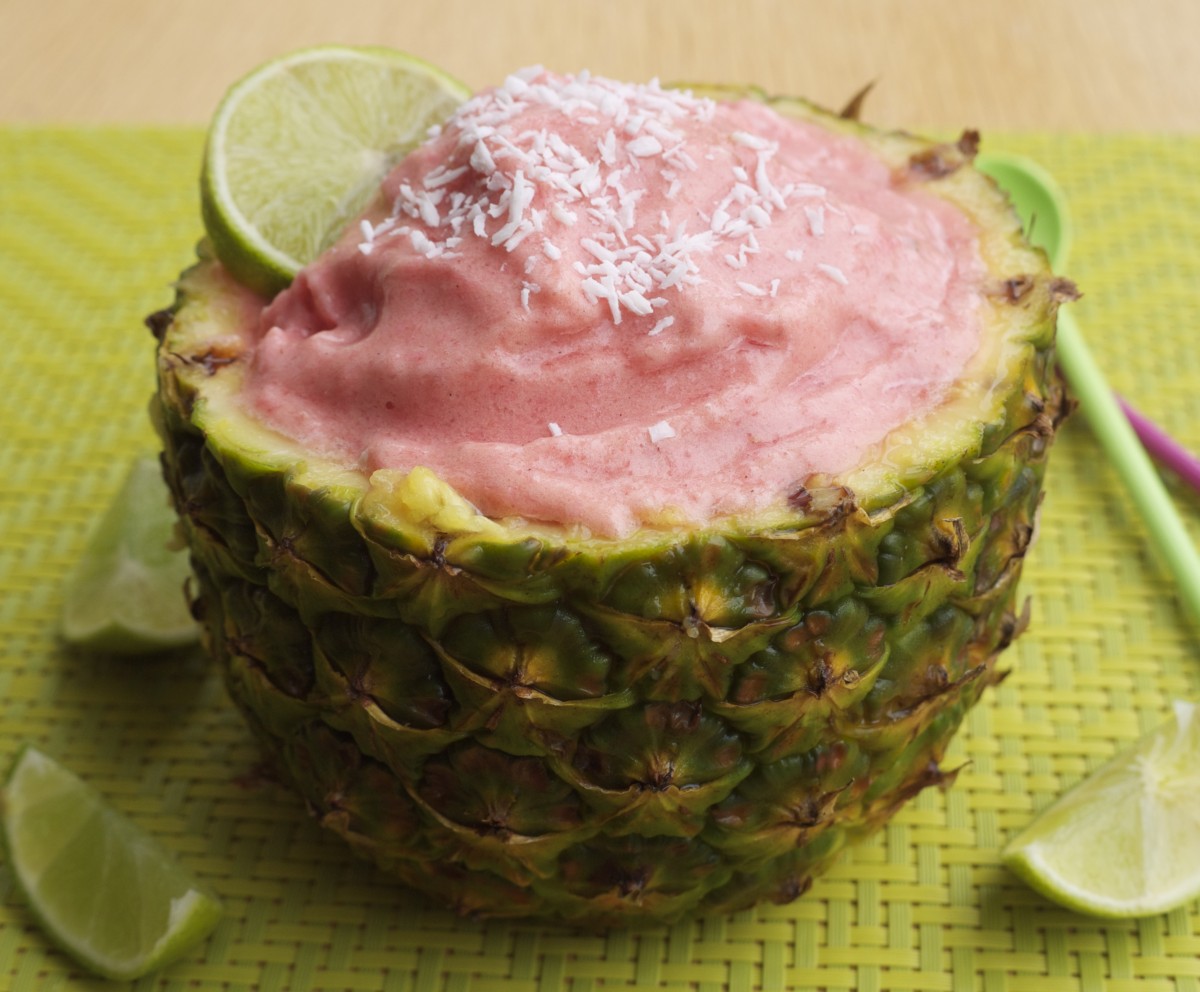 It's cold, sweet, sour, summery and super refreshing!
I love how the lime juice cuts perfectly through the sweetness of the raspberry and pineapple. We felt really energised after it, despite the brain freeze 🙂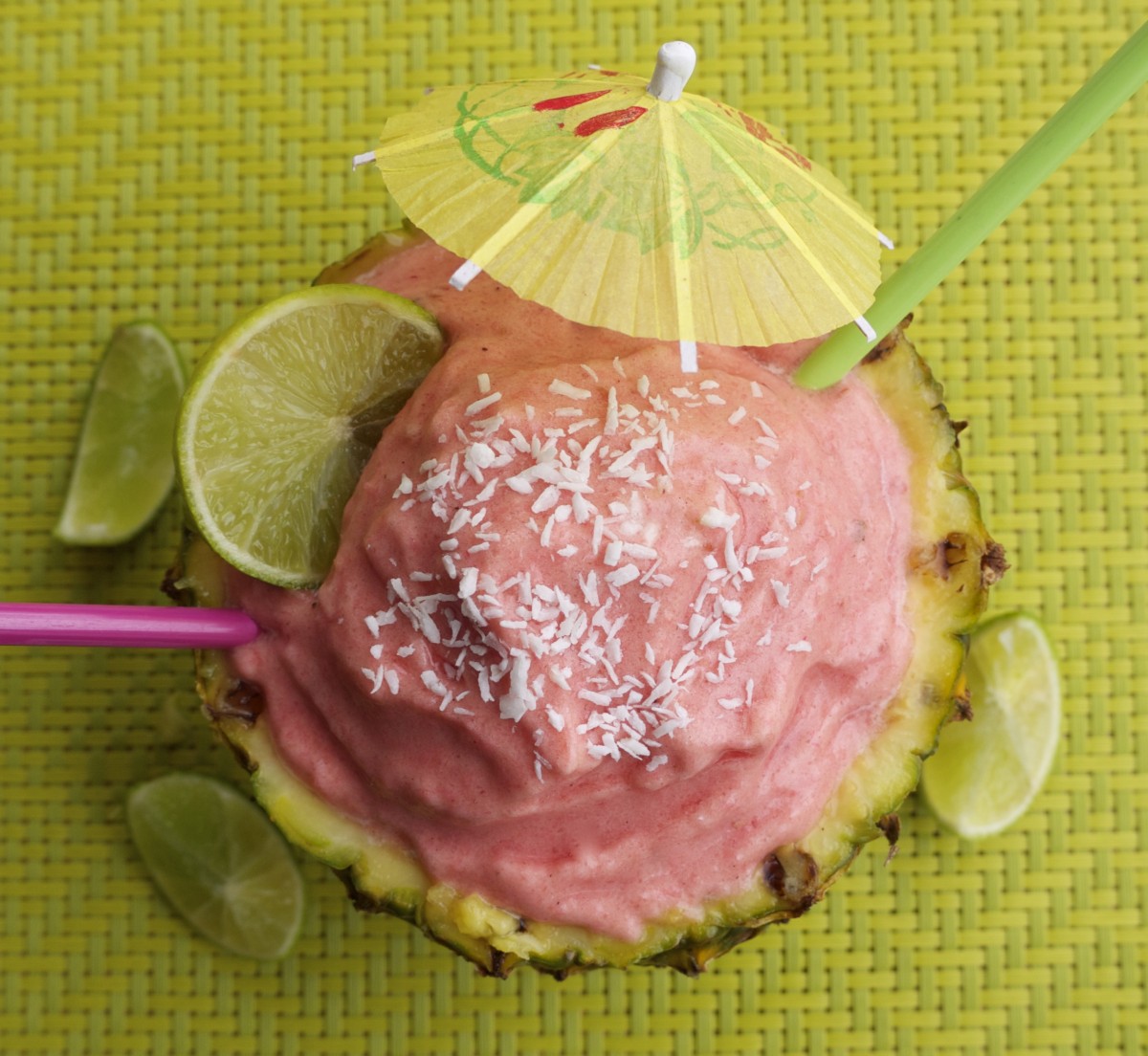 Let me know if you give this Pineapple, Raspberry and Lime sorbet a go and I love to see all your creations on social media! Simply tag #RosannaDavisonNutrition on Instagram or Twitter or come on over to my Facebook to say hello 🙂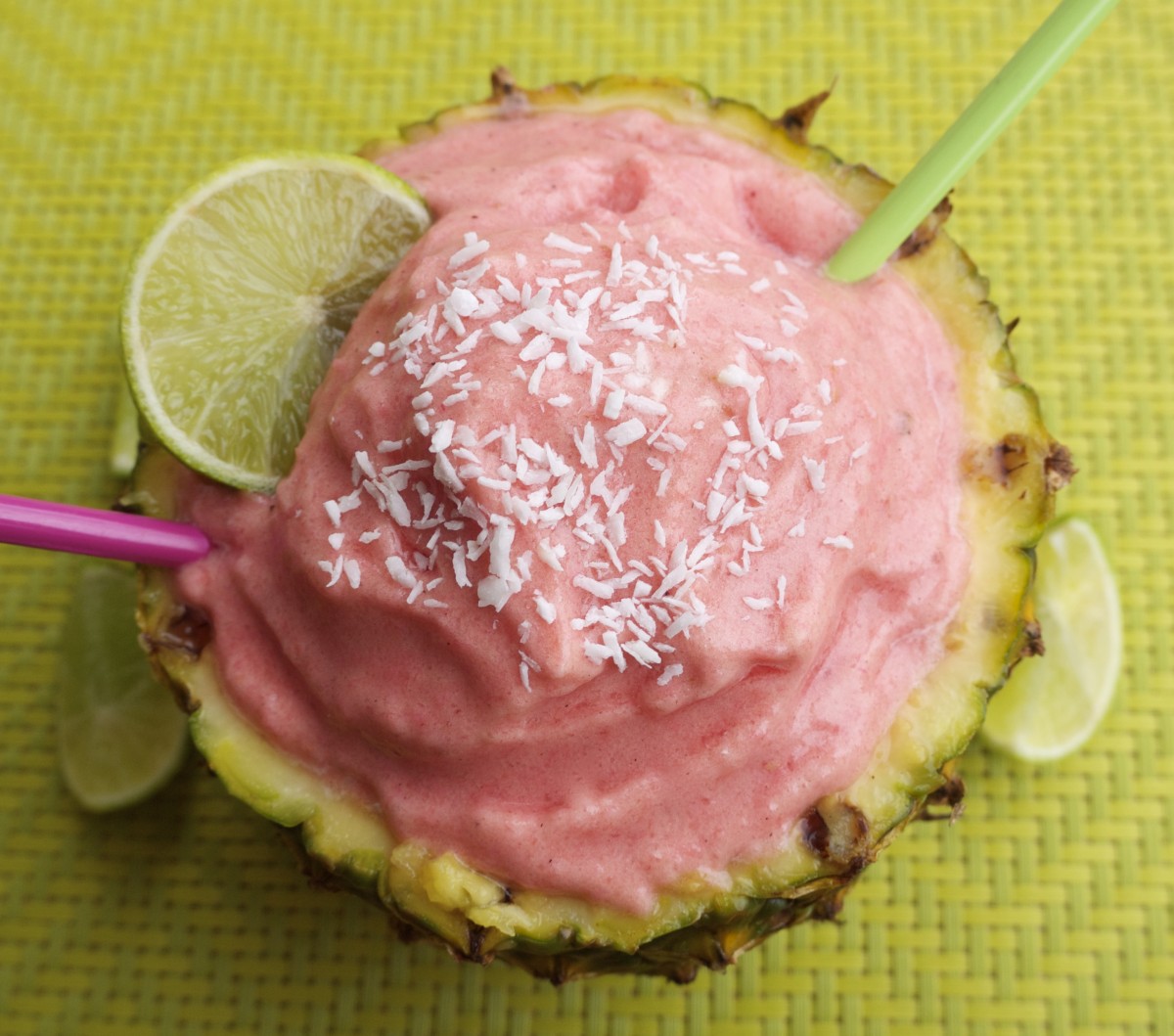 Pineapple, Raspberry and Lime Sorbet
2015-08-23 11:48:04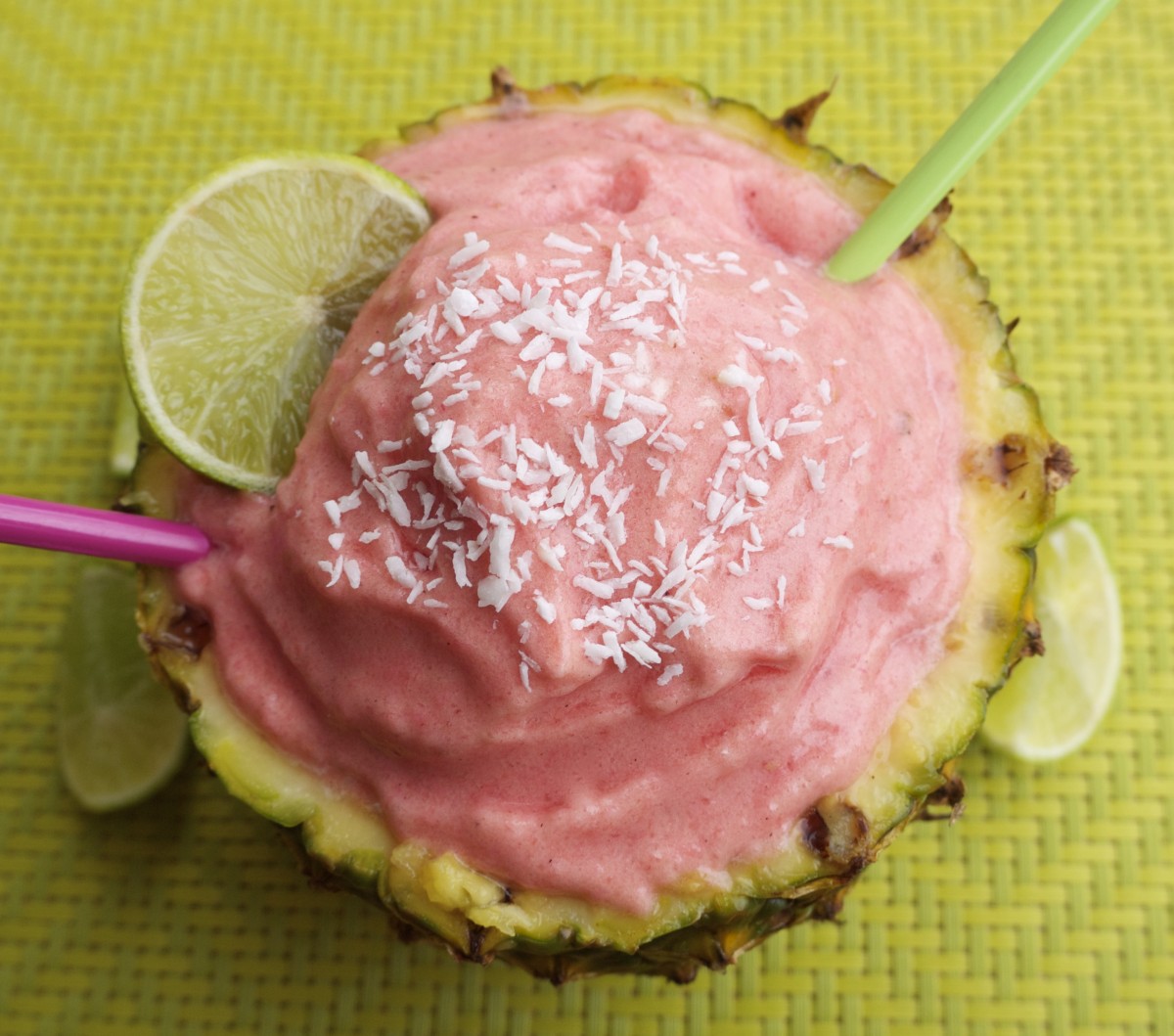 Serves 2
Sweet, sour, cold and refreshing! This makes a great dessert, snack or breakfast 🙂
Ingredients
1 pineapple
125g fresh raspberries
1 tbsp fresh lime juice
1 tsp vanilla extract
Cold water, to blend
Instructions
Carefully cut the pineapple in half using a sharp serrated knife. Remove the skin from one half and cut the flesh into chunks and place into a bowl or container.
Cut the flesh out of the second half of the pineapple, leaving the skin to form a bowl for the sorbet.
Add the flesh to the bowl and place it in the freezer for at least 2 hours.
Once frozen, remove it from the freezer and place it in a food processor or blender along with the raspberries, lime and vanilla.
Use a splash of cold water to blend, if necessary.
Once smooth, spoon it into the prepared pineapple half. Decorate with a sprinkle of desiccated coconut and serve immediately or place in the freezer for 20 minutes to set if you prefer
Notes
I used my Vitamix blender to achieve the smooth texture and it was well able to handle the frozen pineapple. If you're not sure that your blender or food processor can handle it, then only lightly freeze the pineapple before blending, then pop it back into the freezer to set properly once its been blended.
Rosanna Davison Nutrition https://www.rosannadavisonnutrition.com/