Here's a sneak peek at my top 10 tips on healthy and sustained weight loss, as featured in my new book, Eat Yourself Beautiful….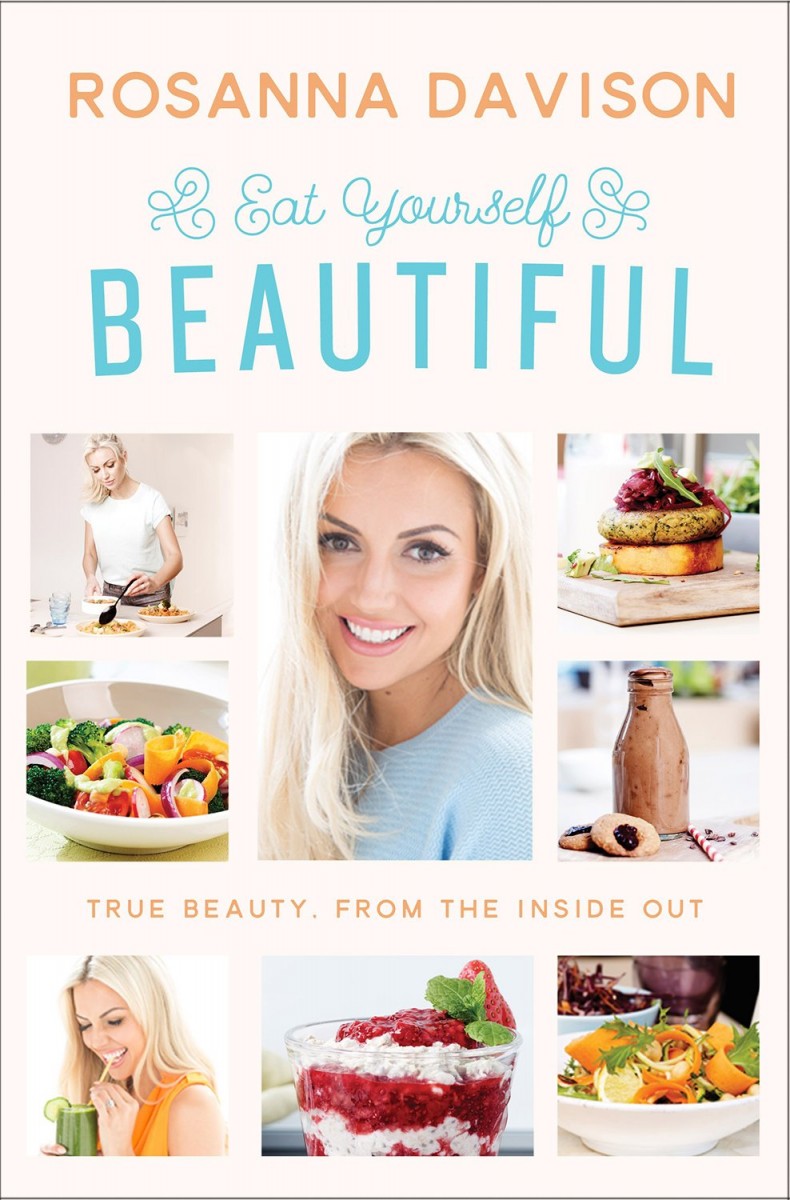 It's available to pre-order on Amazon.co.uk now and arrive into all good bookshops on August 28th!
The book contains everything from my own personal health journey and the obstacles I've overcome, to my advice on improving your complexion, reducing fine lines and signs of premature ageing, overcoming acne, getting shiny and strong hair, combating bloating, getting a lean body and so much more! There's a seven-day sample diet plan, kitchen tips and 100 delicious recipes, from breakfasts and smoothies, to desserts and decadent sweet treats.
I hope that some of you find these tips below useful 🙂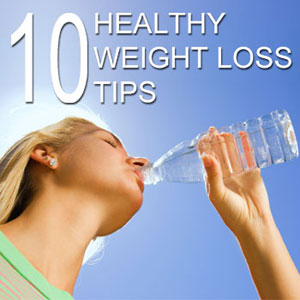 It's really important to remember that you can only lose one or two pounds of body fat per week. Any more than that is stored glycogen, muscle mass and water. Losing a little water weight is perfectly okay and will naturally happen when you begin eating a diet rich in nutrients and fibre. But it's crucial that you don't lose your muscle mass by crash dieting or depriving your body of enough amino acids, because your body will start to break down muscle fibres to be used for energy. Muscle at rest burns far more calories than fat at rest, so maintaining and even building your muscle while focusing on losing extra fat is the best way to ensure a healthy and manageable weight for life.
1. FORGET DIETING
The diet industry has surged by 200% in the past eight years, and its success is based on the fact that diets are designed to fail us. It's inevitable that weight will return when you begin to eat normally again after a restrictive or crash diet, as they're simply not sustainable. When restricting food, your metabolism may slow right down because it sees the decrease in energy as a famine state and will try to preserve calories. This will hamper weight loss efforts and cause fat to pile on when the diet comes to an end. The only way to achieve real and sustained weight loss and glowing health for life is to overhaul an unhealthy diet and lifestyle with nutrient-dense foods and regular exercise.
2. EAT LITTLE AND OFTEN
Eating six smaller meals or snacks every three to four hours throughout the day can really help to keep your blood sugar stable, which in turn means you won't reach for high-fat or high-sugar snacks.
3. NEVER SKIP BREAKFAST
If you're in a rush in the mornings, make a green goddess smoothie the night before and pour it into individual bottles to take with you in the morning. You could also make a quick jar of chia pudding or overnight oats to grab from the fridge.
4. ELIMINATE SUGAR AND REFINED CARBOHYDRATES
Simple carbs like sugar, fruit juice, soft drinks, alcohol and white flour raise blood insulin levels, leading to impaired fat burning, weight gain and even insulin resistance over time. Stick to pieces of whole fruit, vegetables, starchy veggies, gluten-free oats and grains like quinoa, buckwheat and millet, instead.
5. EAT PROTEIN WITH EACH MEAL
Add high-fibre protein to each meal or snack, such as a spoonful of nut butter, a handful of almonds or hemp seeds, a serving of nutritional yeast or a few tablespoons of quinoa, sprouted beans or lentils to maintain steady energy levels for the whole day and to ensure you get all your essential amino acids. A deficiency in specific essential amino acids can increase cravings for simple carbs and even compromise your metabolism.
6. EAT FATS IN MODERATION
Healthy fats are essential, but it's important not to go overboard with them. Protein and carbohydrates each have 4 calories per gram, but there are 9 calories in every gram of fat, so it can be easy to eat a lot of energy without realising it. Avoid adding oils to food, use low-fat cooking methods like steaming and baking, and be mindful of the quantities of the whole-food fats that you've eaten, like avocado, nuts and olives. Aim for no more than a handful of nuts or half an avocado per day if you're moderately active.
7. SLOW DOWN WHEN YOU EAT AND CHEW YOUR FOOD PROPERLY
Taking the time to chew your food properly and allowing it to mix well with saliva will help it to digest much better in your stomach. Eating slowly also gives your body and brain a chance to register when you're full, which helps to avoid overeating.
8. LIQUIDS COUNT TOO
Fruit juice, soft drinks and creamy cappuccinos all add up throughout the day and can upset appetite-hormone levels. Stick to plain water, herbal teas, green vegetable juice and smoothies or try adding fruit and mint to a jug of chilled water.
9. STOP EATING WHEN YOU'RE THREE-QUARTERS FULL
This is my favourite tip for portion control on a plant-based diet, and it means that counting calories isn't necessary. Low-fat plant-based meals are nutrient dense but low in calorific energy, so you would have to feel seriously stuffed before you overdo it on excess energy. Listening to your body and appetite signals, eating from a smaller plate and finishing when you're three-quarters full will ensure that your weight will stabilise to what is ideal for your body type and height.
10. DON'T EAT WHEN YOU'RE NOT HUNGRY
It's easy to get into the habit of eating out of boredom, or emotional eating. Slowing down, being present in the moment and developing your awareness around food, snacking and the relationship between food and your body make all the difference in achieving your ideal weight.
For more tips on eating for beautiful skin, hair and body, plus delicious recipes, you can pre-order your copy of Eat Yourself Beautiful on Amazon now:
www.amazon.co.uk/Eat-Yourself-Beautiful-Beauty-Inside/dp/0717166996/ref=sr_1_2?ie=UTF8&qid=1432826724&sr=8-2&keywords=eat+yourself+beautiful