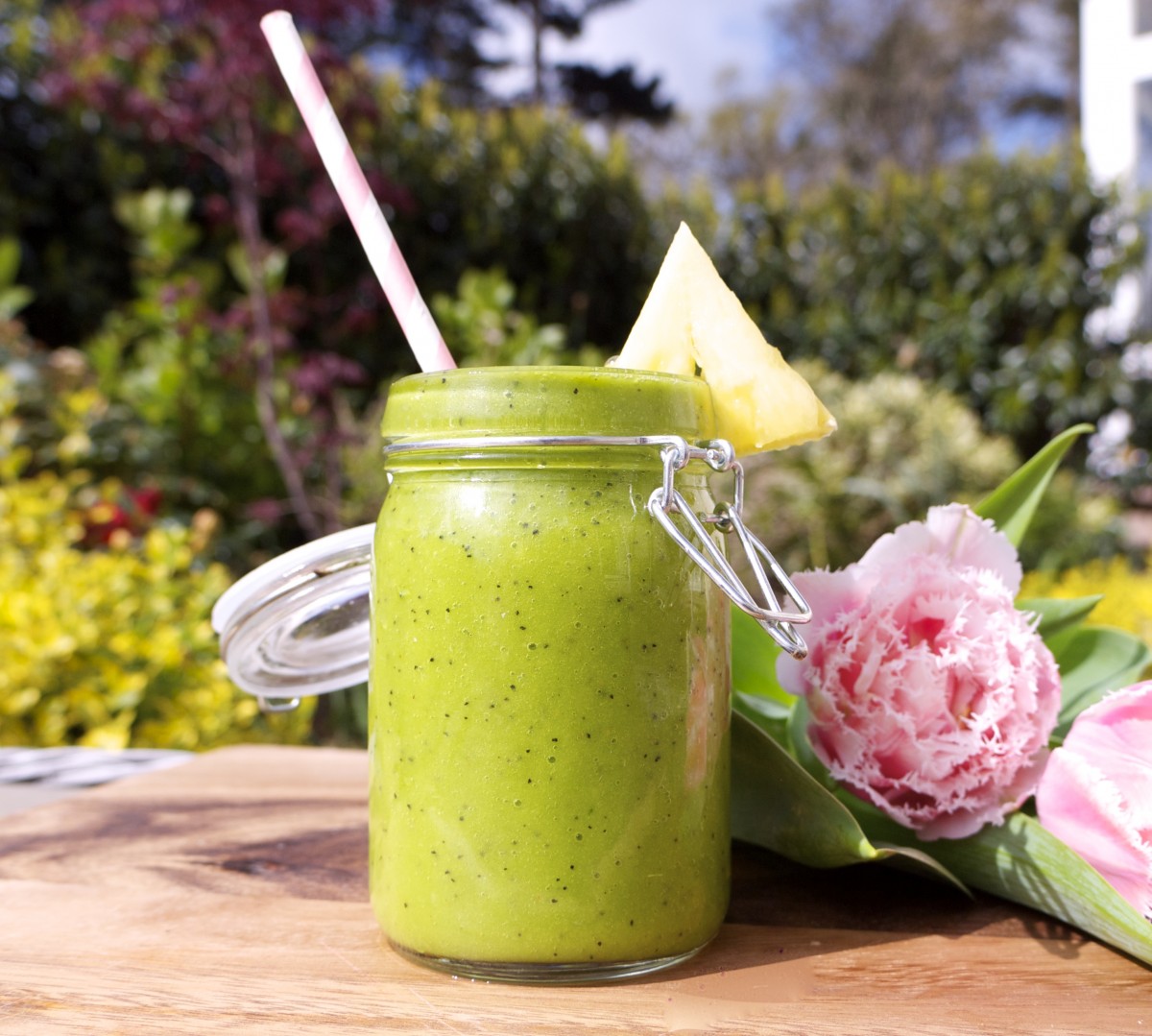 So TROPICAL! These are the flavours I dream on those dark, cold winter nights, when summer holidays feel like a distant memory and a long way away. I speak a lot about how much I adore the health benefits of green smoothies, and this is another nifty way to get a good dose of greens into our system, without tasting anything. Aha! Though I did use baby spinach, which has such a mild and creamy flavour, that even the most ardent veggie-avoider wouldn't run screaming in horror.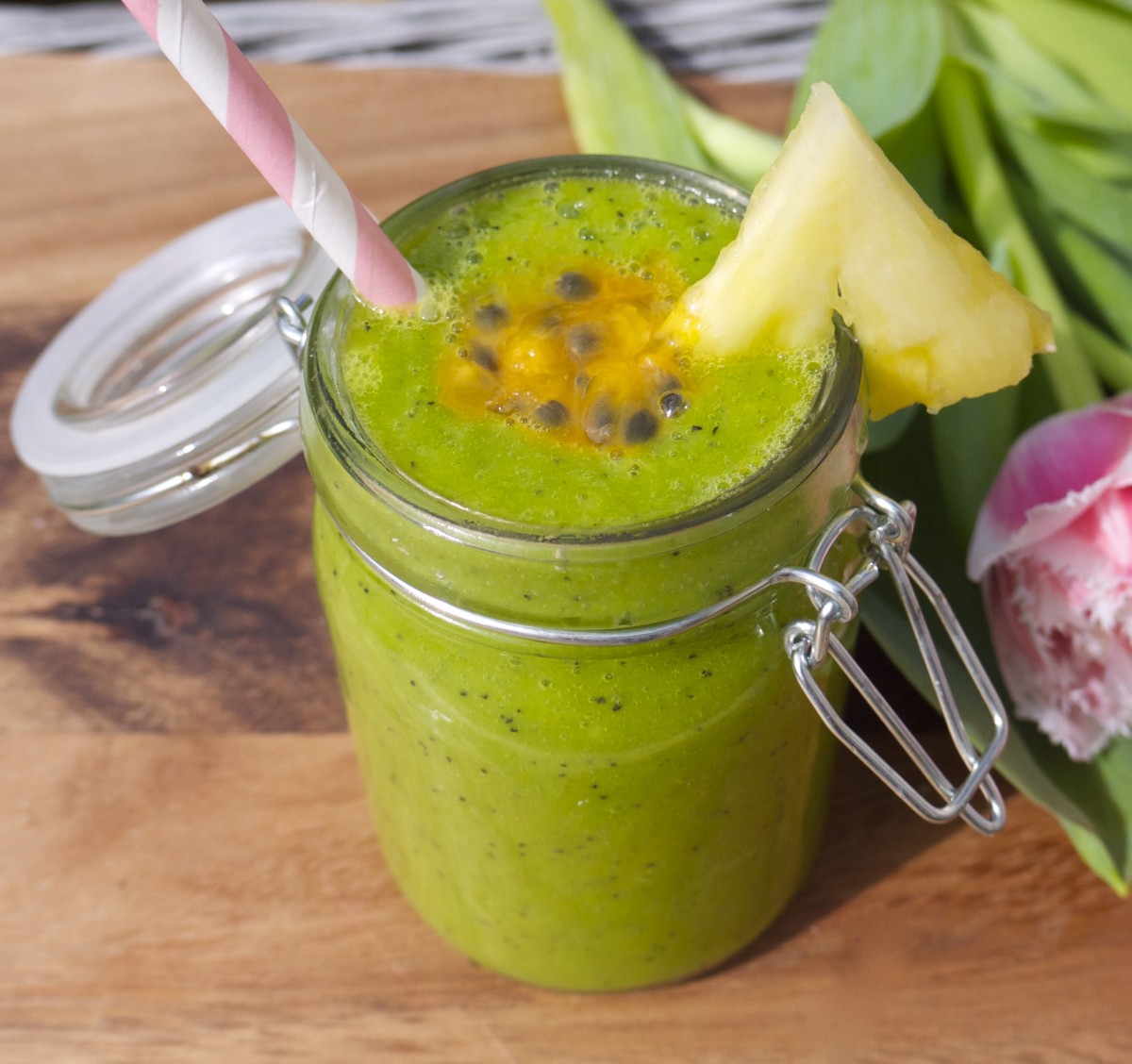 The taste of passion fruit brings me right back to happy family holidays in the sun, and the incredible flavour of the fruit, in everything from icy sorbets to fruit salads and cocktails. I try to eat pineapple everyday because it's a powerful anti-inflammatory fruit, which helps to sooth sore post-gym muscles.
Pineapple is also full of a proteolytic enzyme called bromelain, which breaks down protein fibres in the food we've eaten and aids digestion. I often advise clients, friends and family to eat a few chunks of fresh pineapple before a meal to stimulate digestive enzymes and boost digestion.
Do you ever eat so much pineapple that it stings your tongue and mouth? That's the bromelain doing its thing and breaking down the protein fibres inside your mouth! But our stomachs are lined with a thick layer of mucus, so no damage will be done there 🙂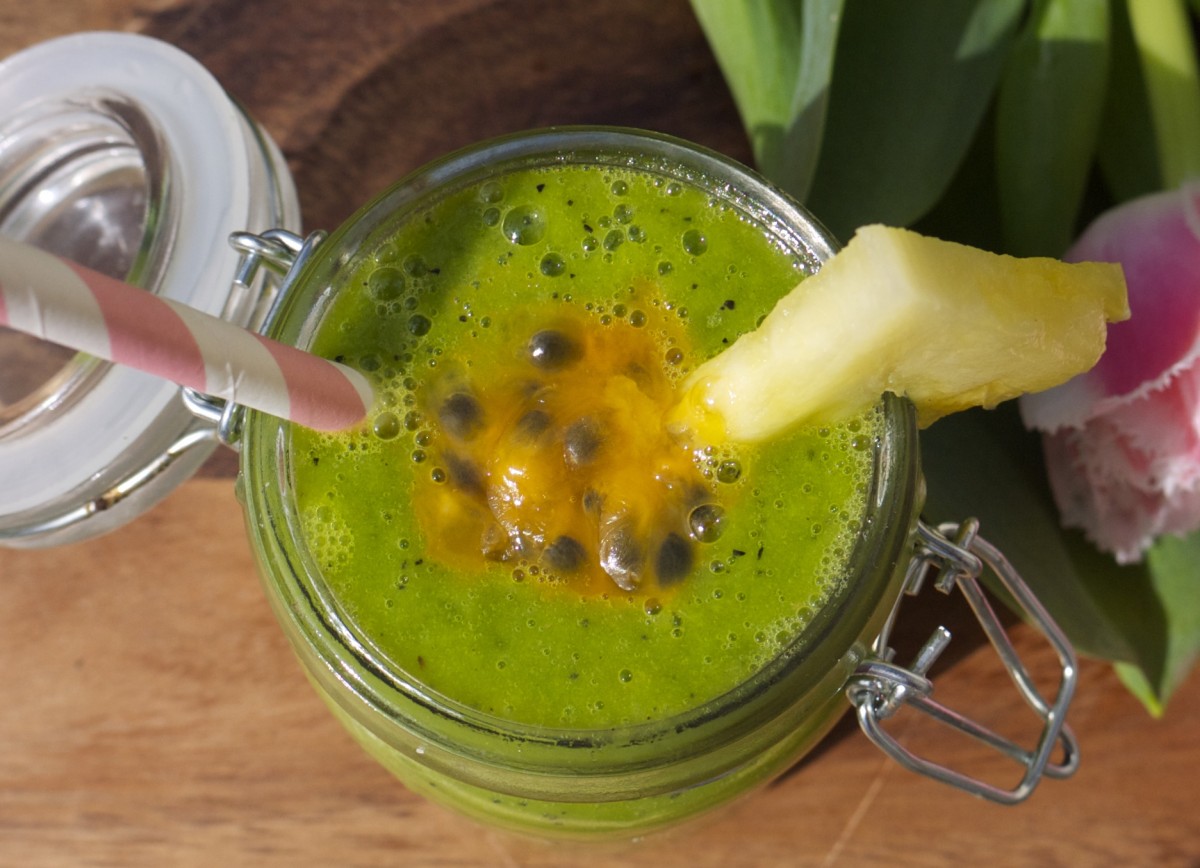 Whizz up this simple smooth for an energising breakfast or snack. It's pure sunshine in a glass!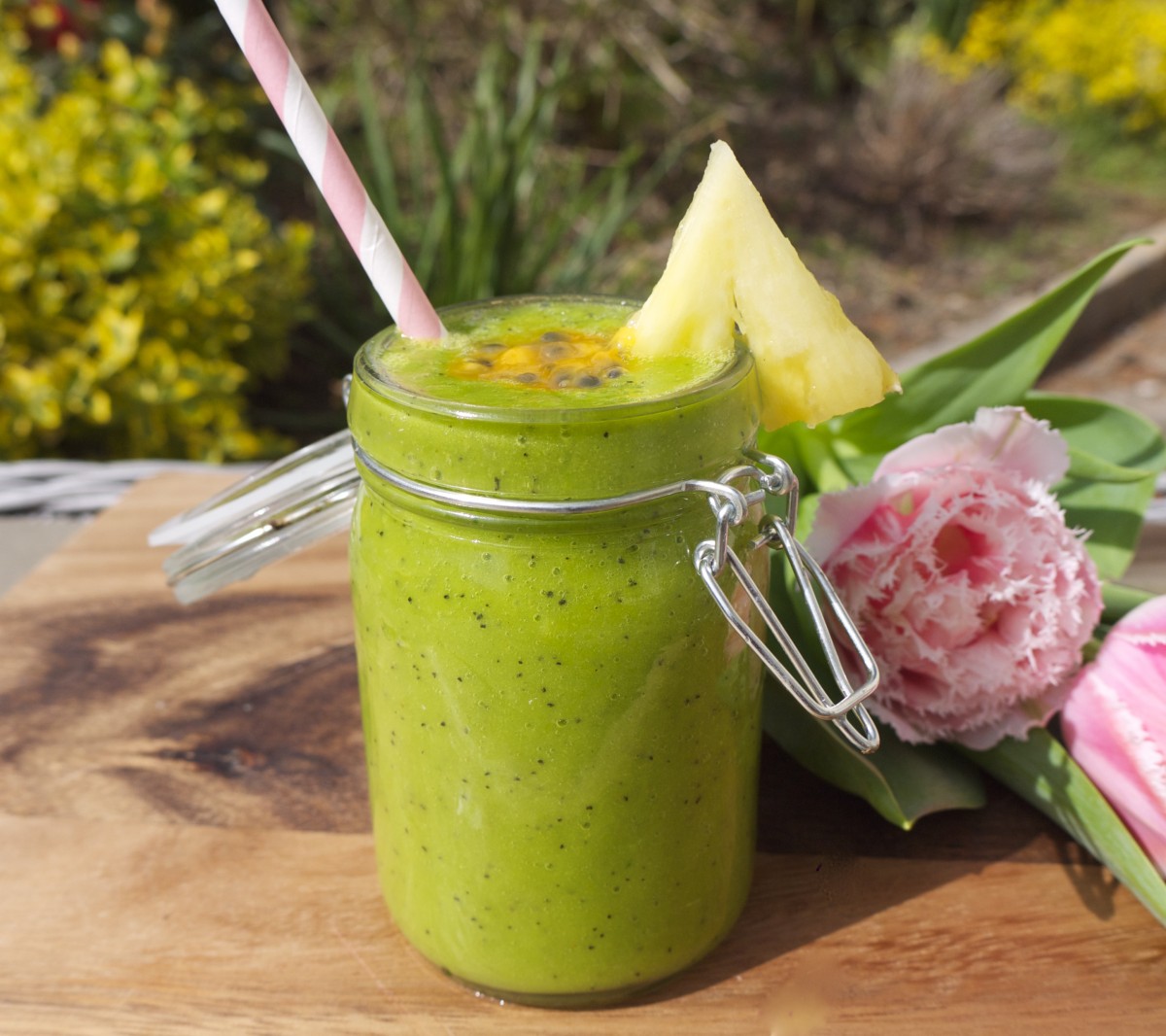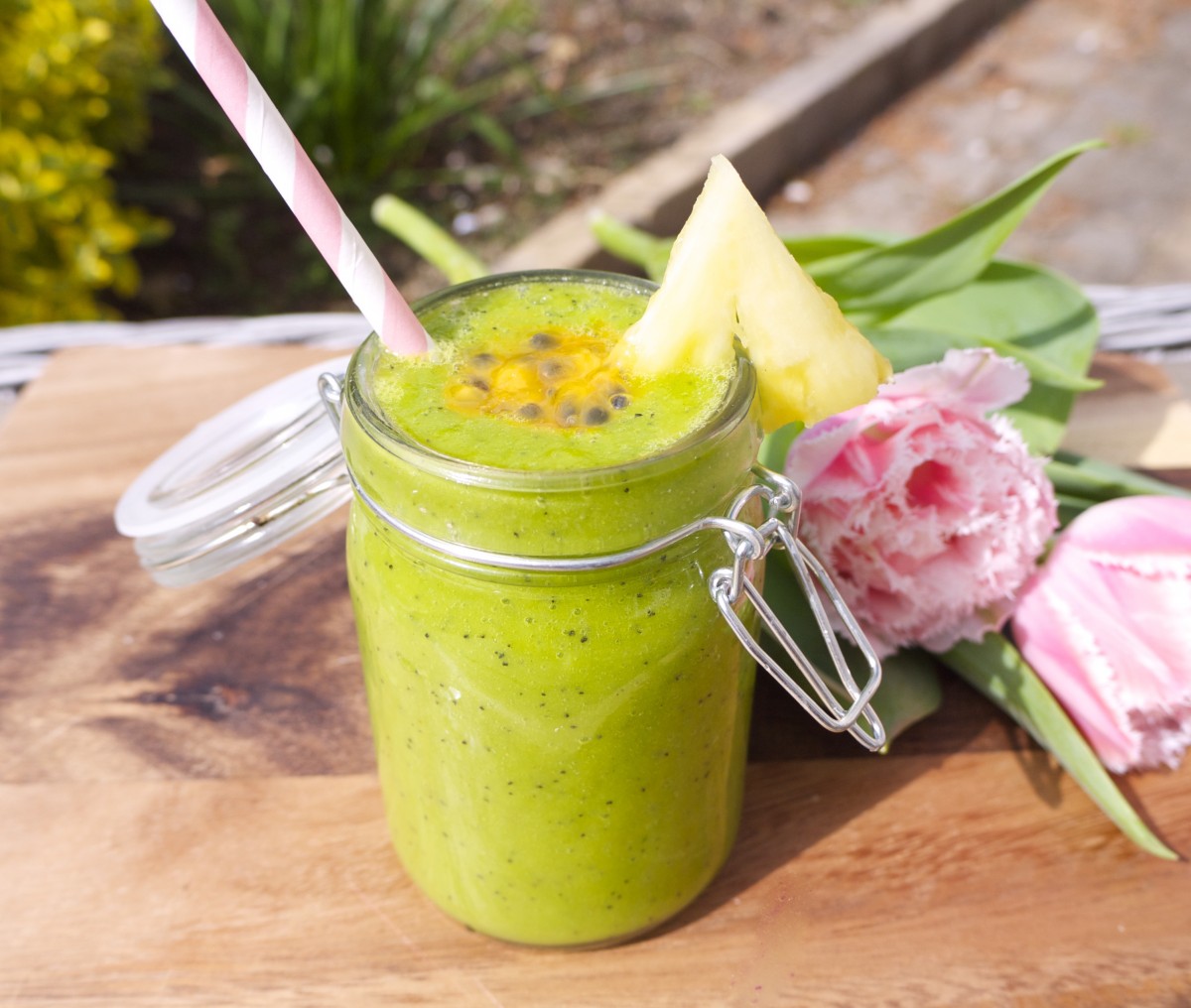 Pineapple Passion Smoothie
2015-04-20 10:24:42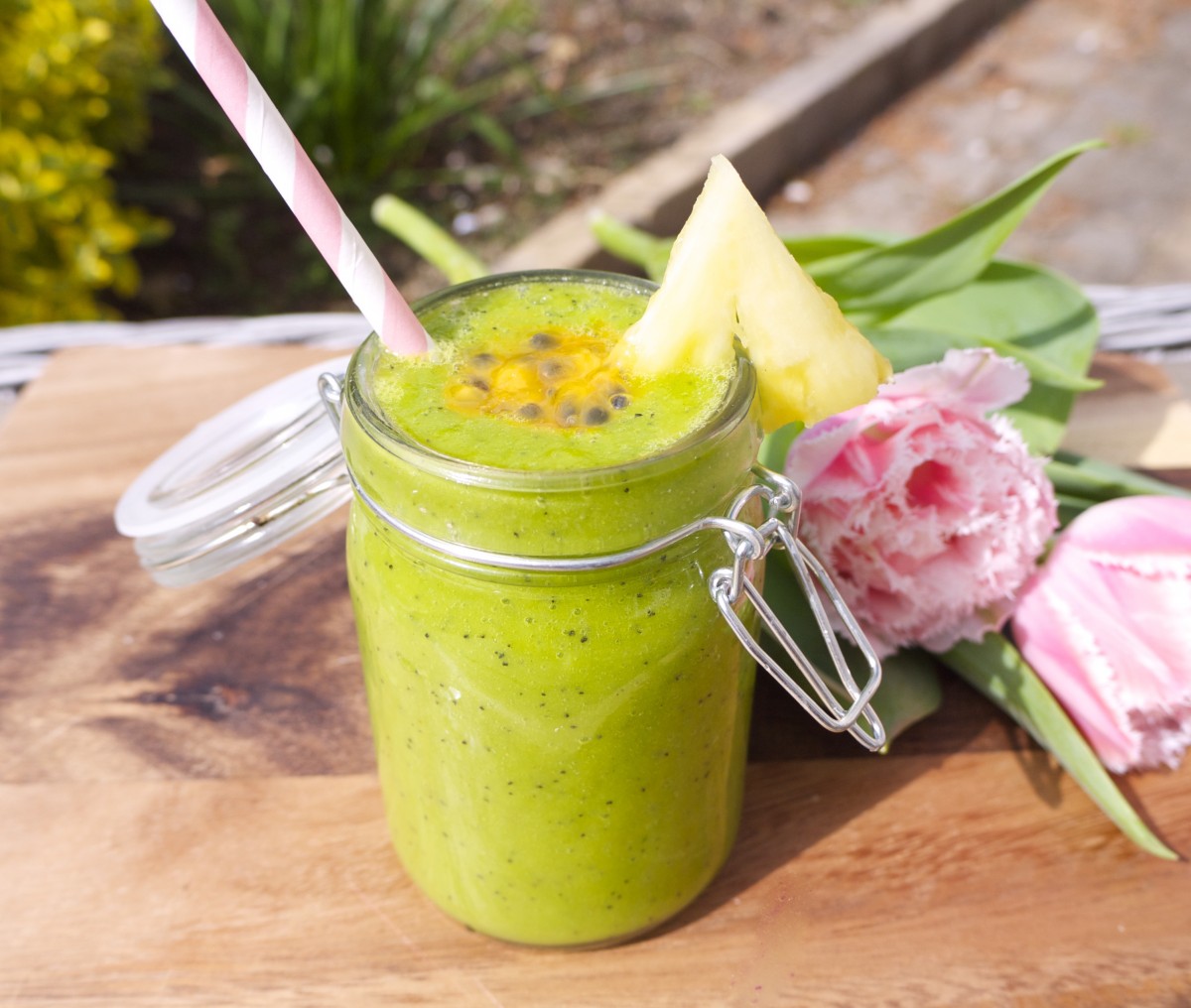 Serves 1
My absolute favourite tropical flavours all blended into this refreshing, fruity smoothie!
Ingredients
165g (1 cup) fresh pineapple chunks
1 handful baby spinach leaves
1/2 tsp fresh ginger, chopped
2 tbsp passion fruit
100ml cold water, to blend
3 ice cubes
Instructions
Place all ingredients in a blender and blend on high until smooth.
Serve chilled.
Notes
Any leftovers will keep in a covered container in the fridge for up to 2 days.
Rosanna Davison Nutrition https://www.rosannadavisonnutrition.com/