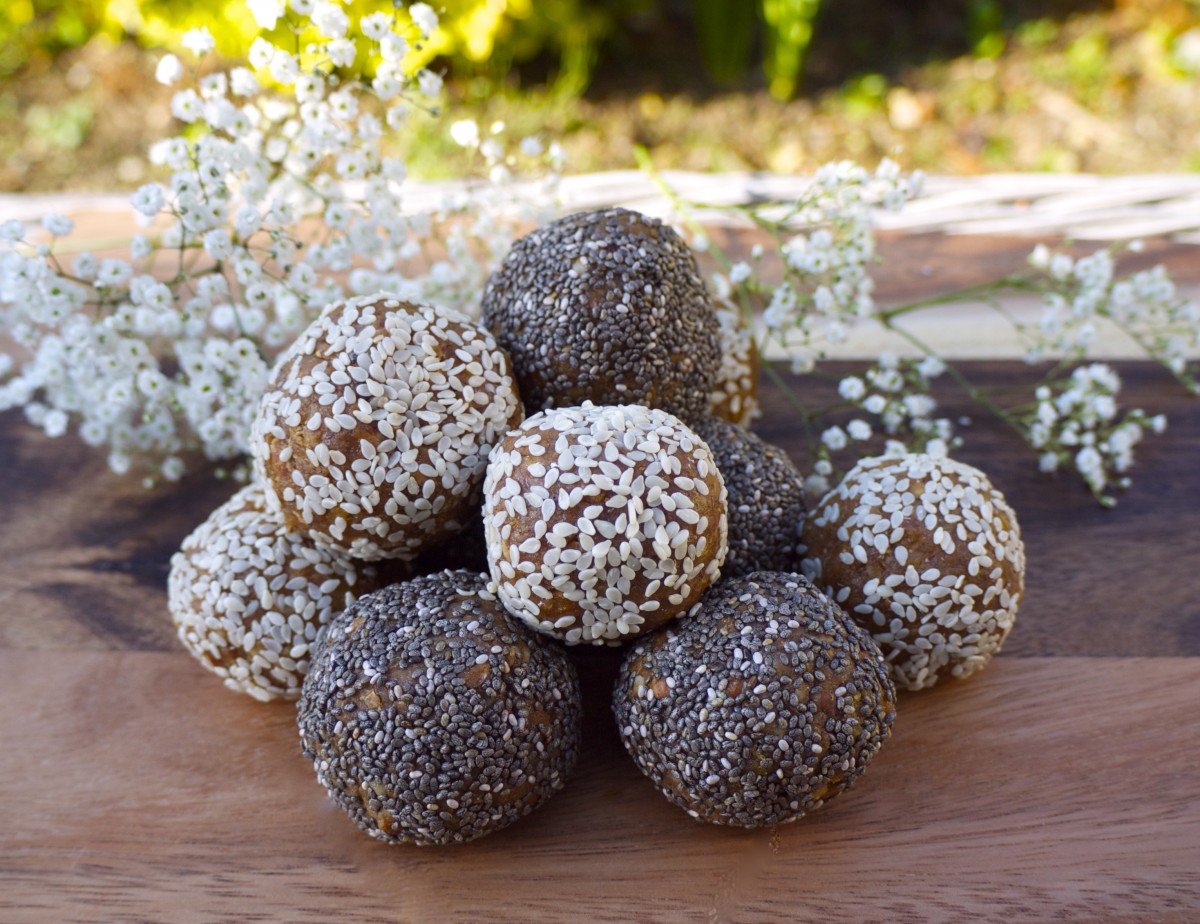 Raw protein balls are one of my favourite snacks in the world. So easy to make, packed full of nourishing ingredients like protein, fibre and omega-3 fats, and they're a great snack to eat on the go as they keep me feeling full for hours.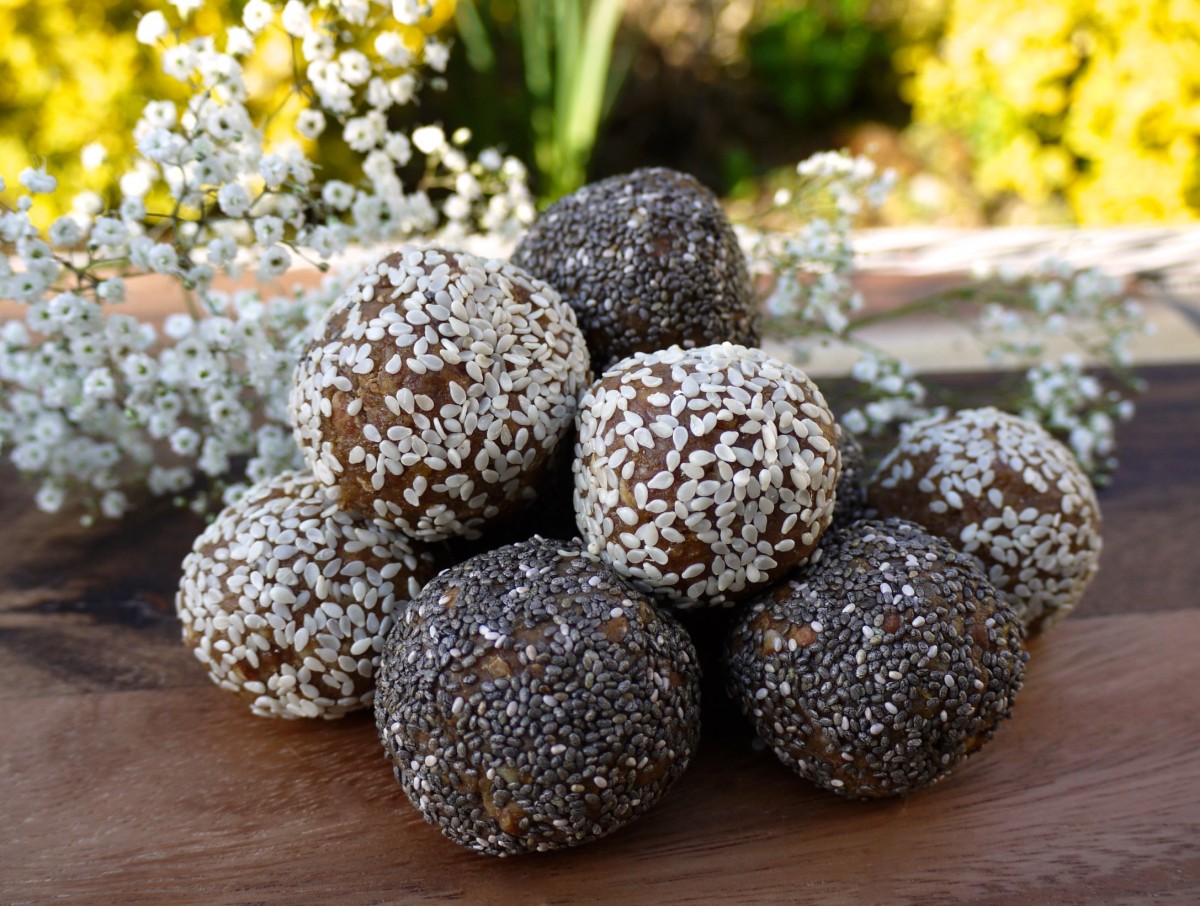 It's also so much fun to play around with different flavours, ingredients and additions like the calcium and iron-rich sesame and chia seeds I used here. Your hands and kitchen might ended up a little messy – there were seeds everywhere! But it's so worth it.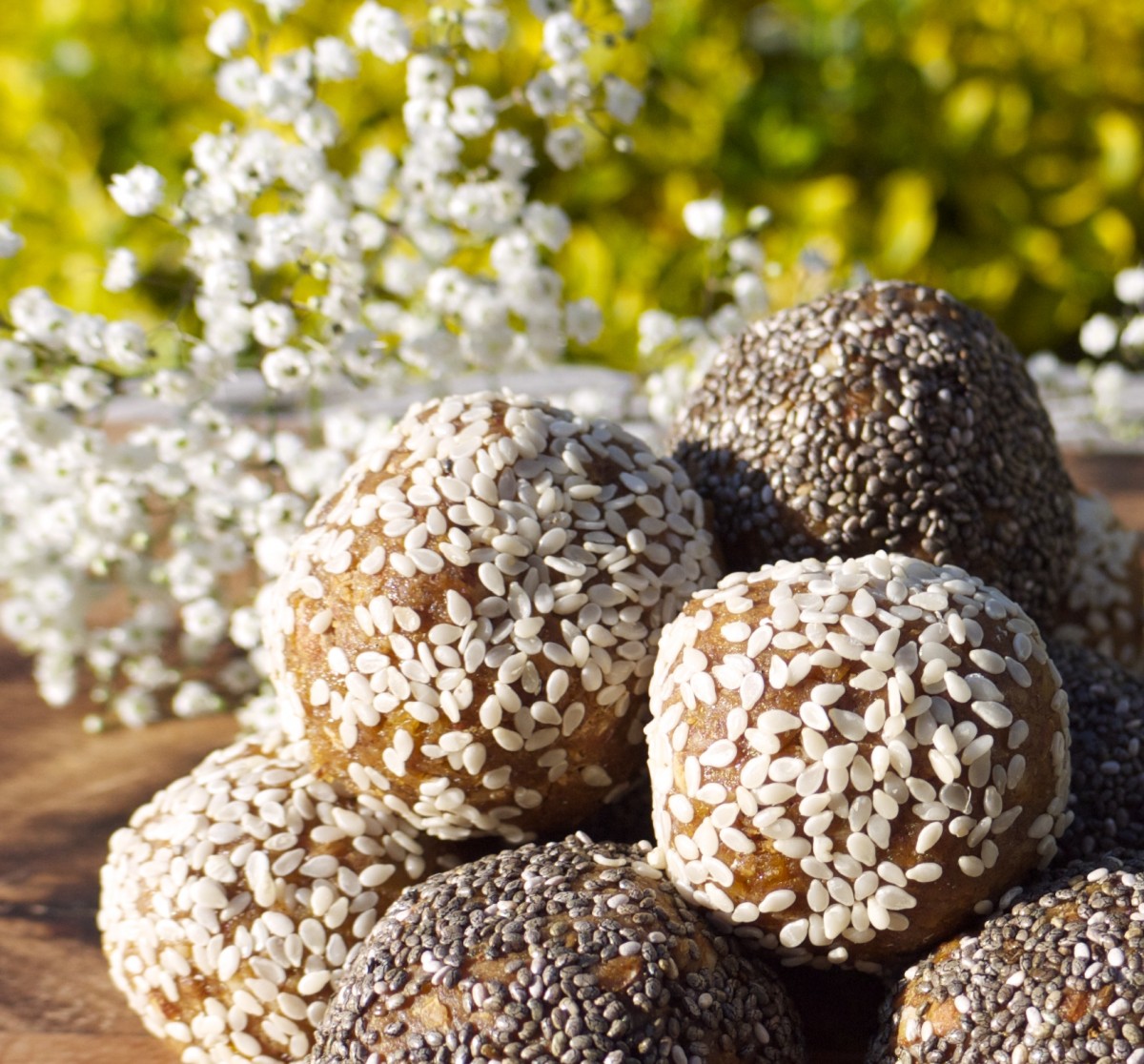 For these squidgy beauts, I used dried apricots for their natural sweetness and soft texture, plus they're a great source of iron, which is a particularly important mineral for women. I also popped in a scoop of vanilla Sunwarrior raw vegan protein powder and some delicious vanilla pod almond butter from Keen. I shouldn't be allowed to have this stuff anywhere in my house because I CANNOT RESIST IT. So so tasty.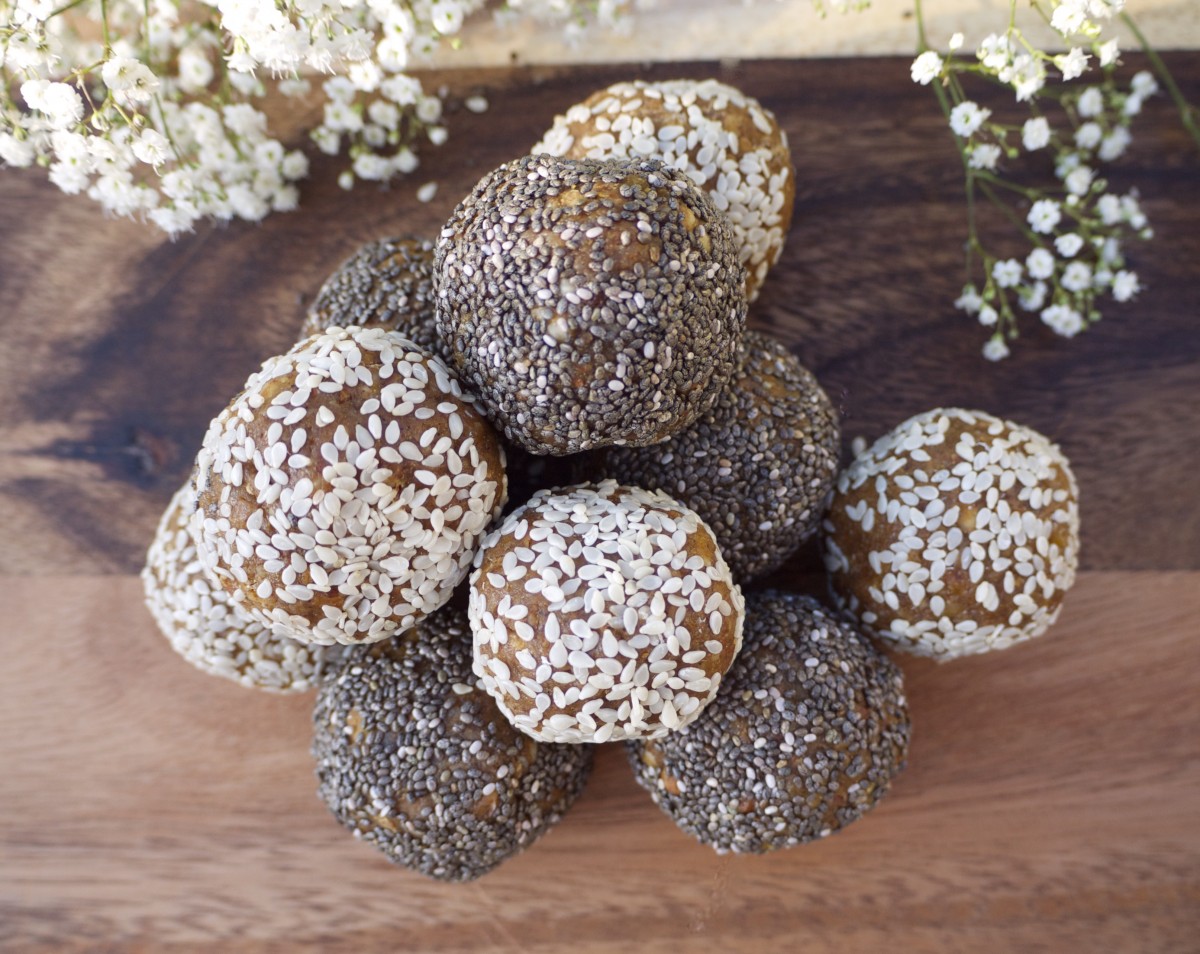 Crunchy pecans and a pinch of cinnamon finished off these oh-so-simple power balls, and they were ready to be rolled up and chilled in the fridge for a few minutes before I could stuff them in my face.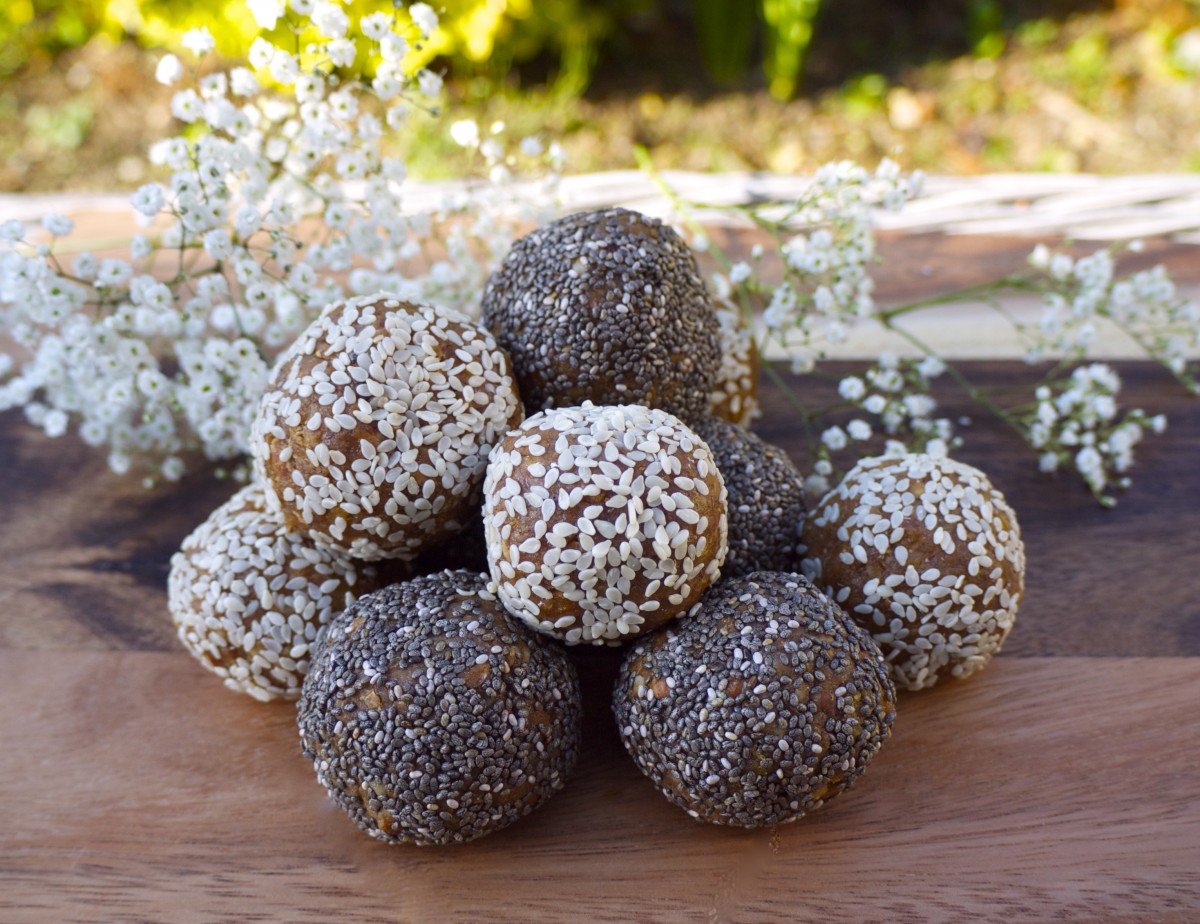 Vanilla Protein Power Balls
2015-04-20 10:49:37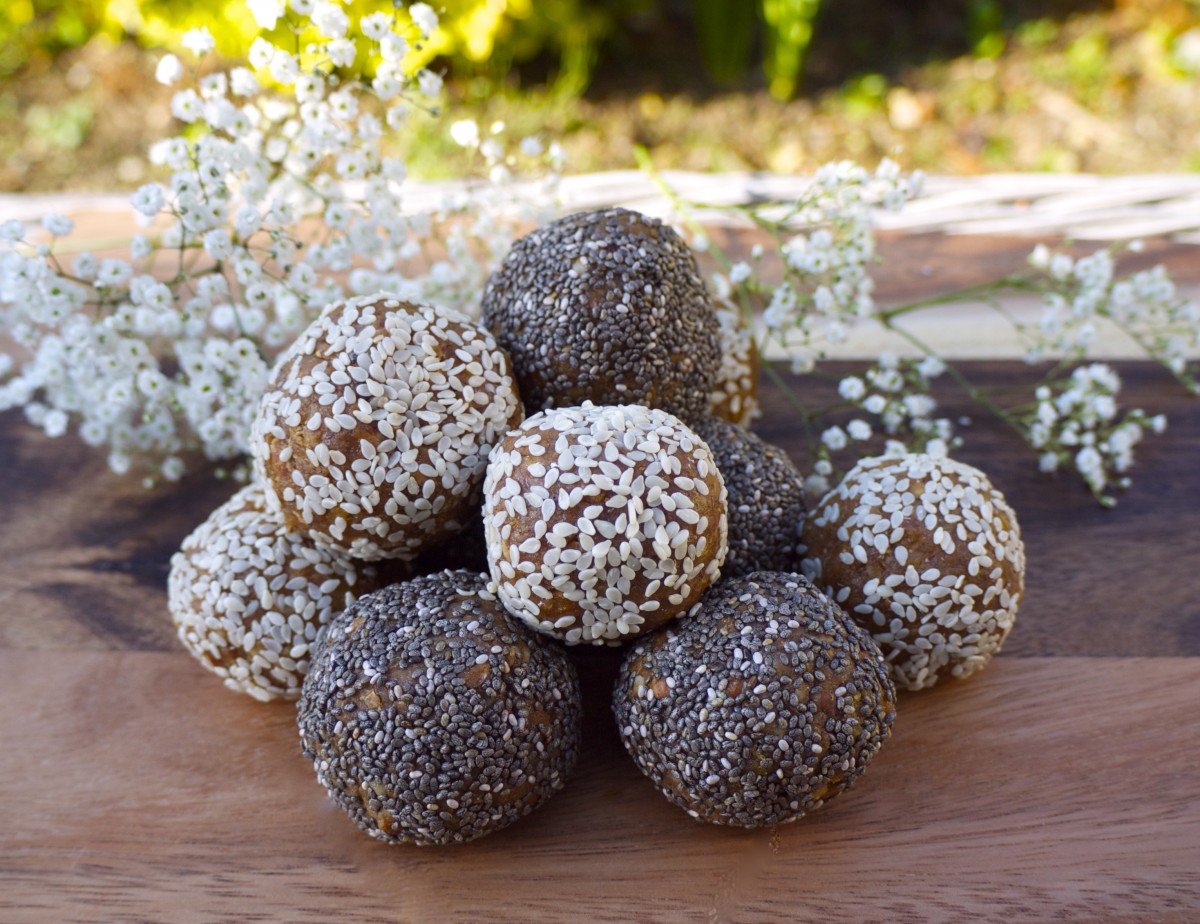 A great post-workout treat, full of protein, fibre, healthy fats, iron and energy. Sweet, squidgy and sugar-free!
Ingredients
130g (1 cup) dried apricots
2 tbsp raw unsalted almond butter*
100g (1 cup) pecan halves
1 scoop Vanilla Sunwarrior Protein powder
1 tsp cinnamon
3 tbsp whole chia seeds and 3 tbsp sesame seeds, to garnish
Instructions
In a blender or food processor, place the apricots and almond butter, combine until a smooth paste forms.
Add the pecans, protein powder and cinnamon, and continue to blend until a sticky dough forms.
Use a tablespoon to divide the mixture into individual portions, and roll into balls in the palms of your hands.
Place the chia and sesame seeds in separate bowls and roll around the balls in them, coating them well.
Store them in the fridge in an airtight container and serve chilled.
The balls will keep for up to 3 days.
Notes
I used vanilla-flavour almond butter by a brand called Keen. Add in 1 tsp vanilla extract if using unflavoured almond butter.
Rosanna Davison Nutrition https://www.rosannadavisonnutrition.com/