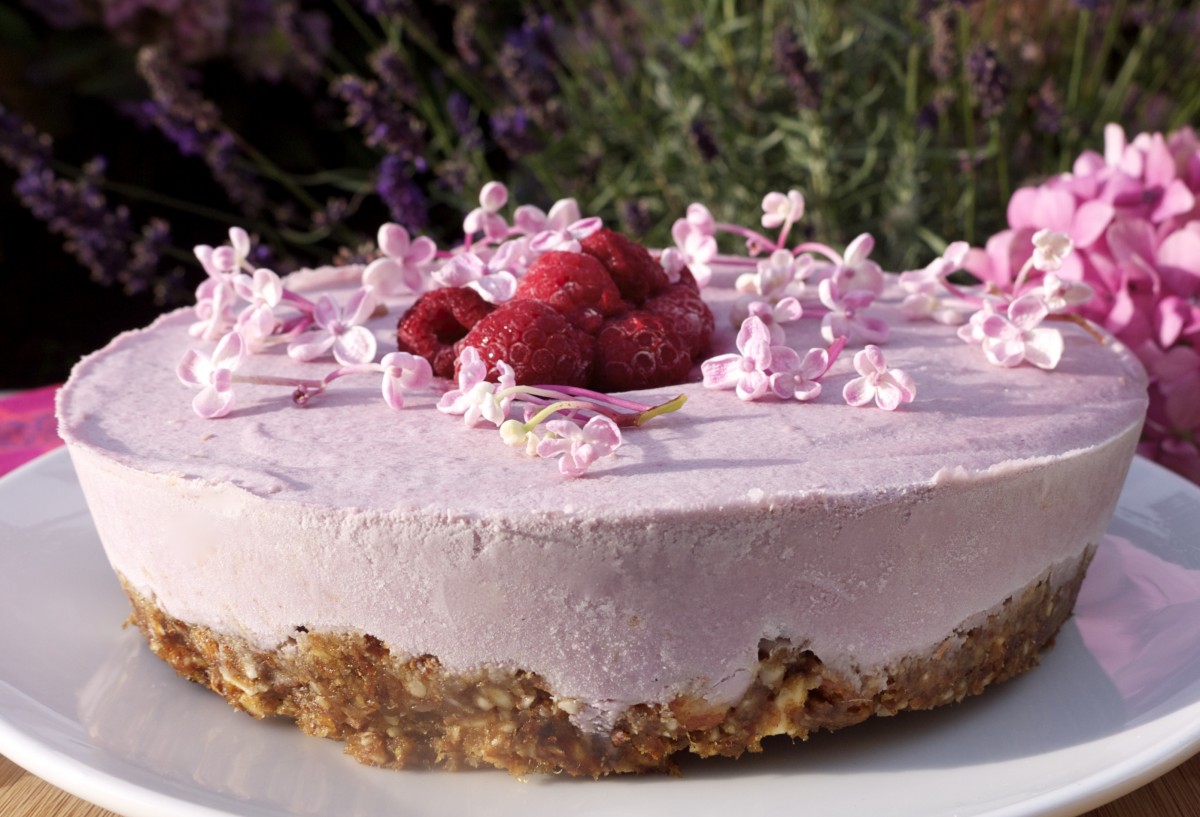 Raspberry cheesecake made entirely without cheese! It almost looked too pretty to eat…. almost 😉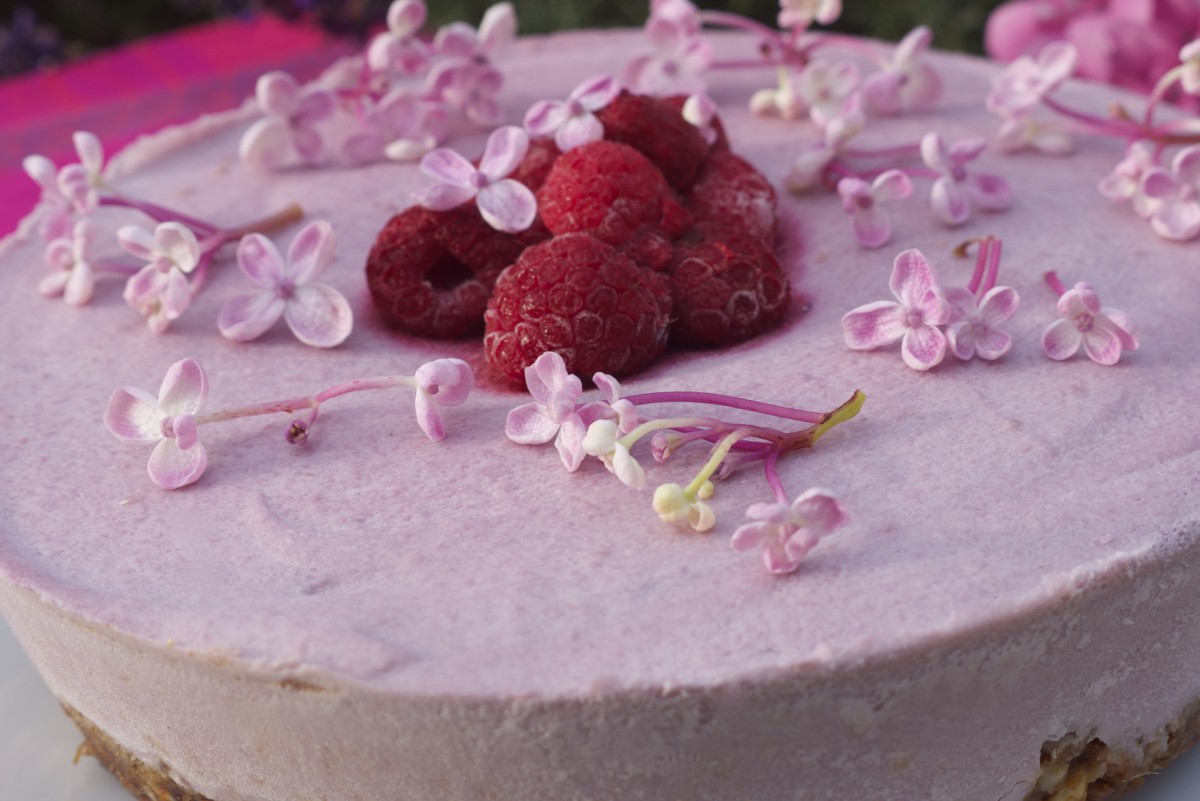 This cake makes a gorgeous dessert for any party or family gathering, and everyone can enjoy it as it's free from refined sugar, gluten and dairy. I find that more and more people are discovering that they either have intolerances to certain foods, or simply feel better without them. So it's always nice be able to provide treats and desserts suitable for everybody when the family gets together 🙂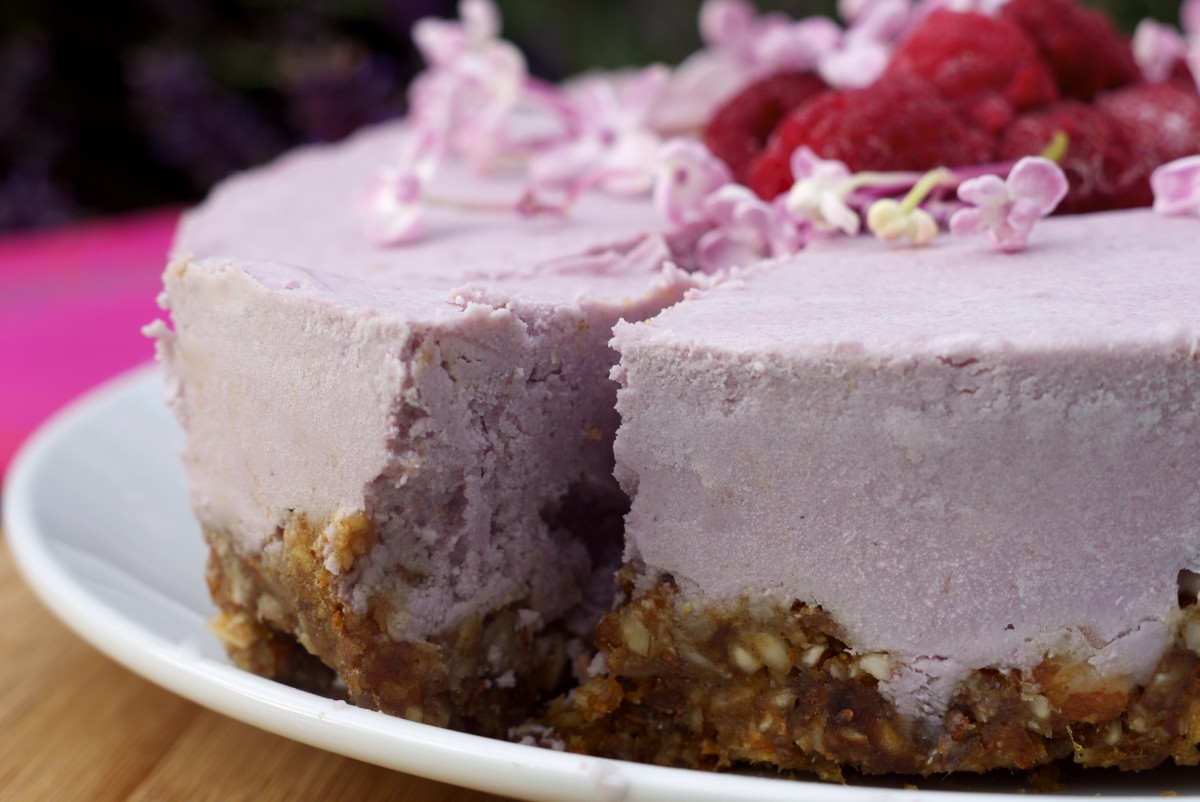 This cheesecake requires simple ingredients, available in most good supermarkets, and doesn't take very long to prepare. You just need to have the patience to let it set in the freezer!
The fresh raspberries and vanilla add a gorgeous flavour, and work so well against the thick creaminess of the 'cheese'… which is actually based on cashews and coconut milk. Pretty nifty, right?! 😉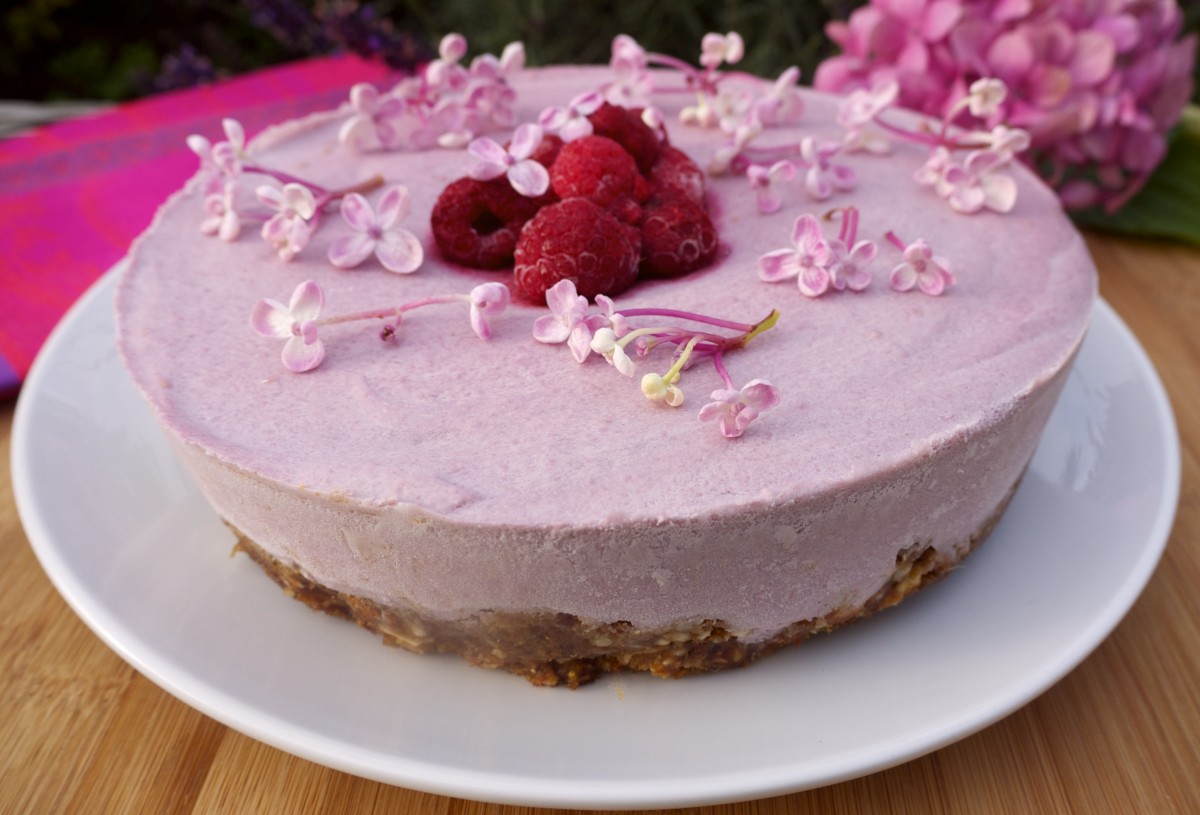 The cheesecake base contains just two main ingredients – dates and almonds. Yet they produce a sweet, sticky, crunchy texture and are bursting with nutrition. In fact, every ingredient used in this cheesecake offers plenty of nutrients for a virtually guilt-free dessert 🙂 Just try not to demolish the whole cake!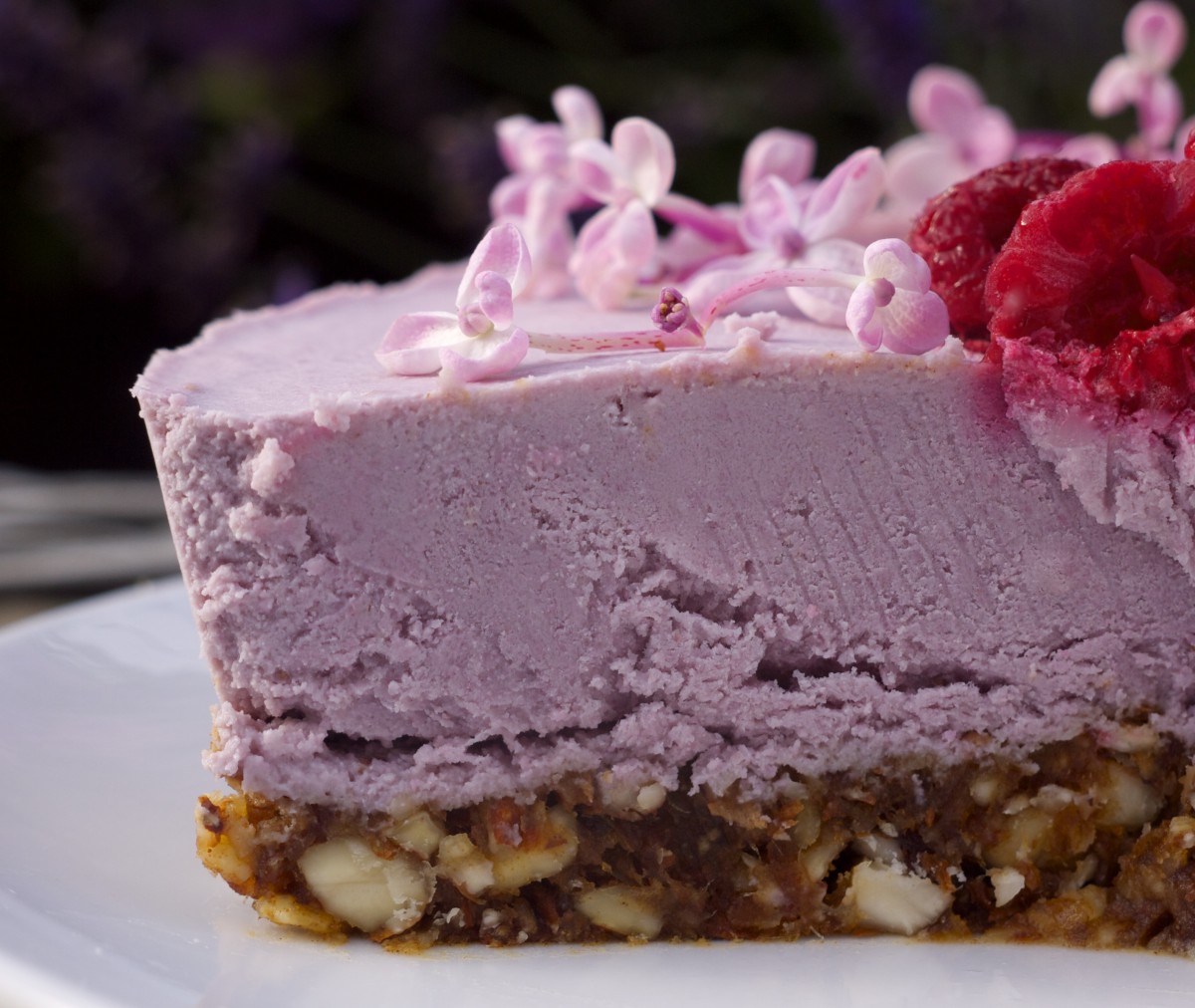 I would love to know if you get a chance to make this raspberry cheesecake! Simply tag #RosannaDavisonNutrition on Instagram or Twitter or come on over to my Facebook to say hello 🙂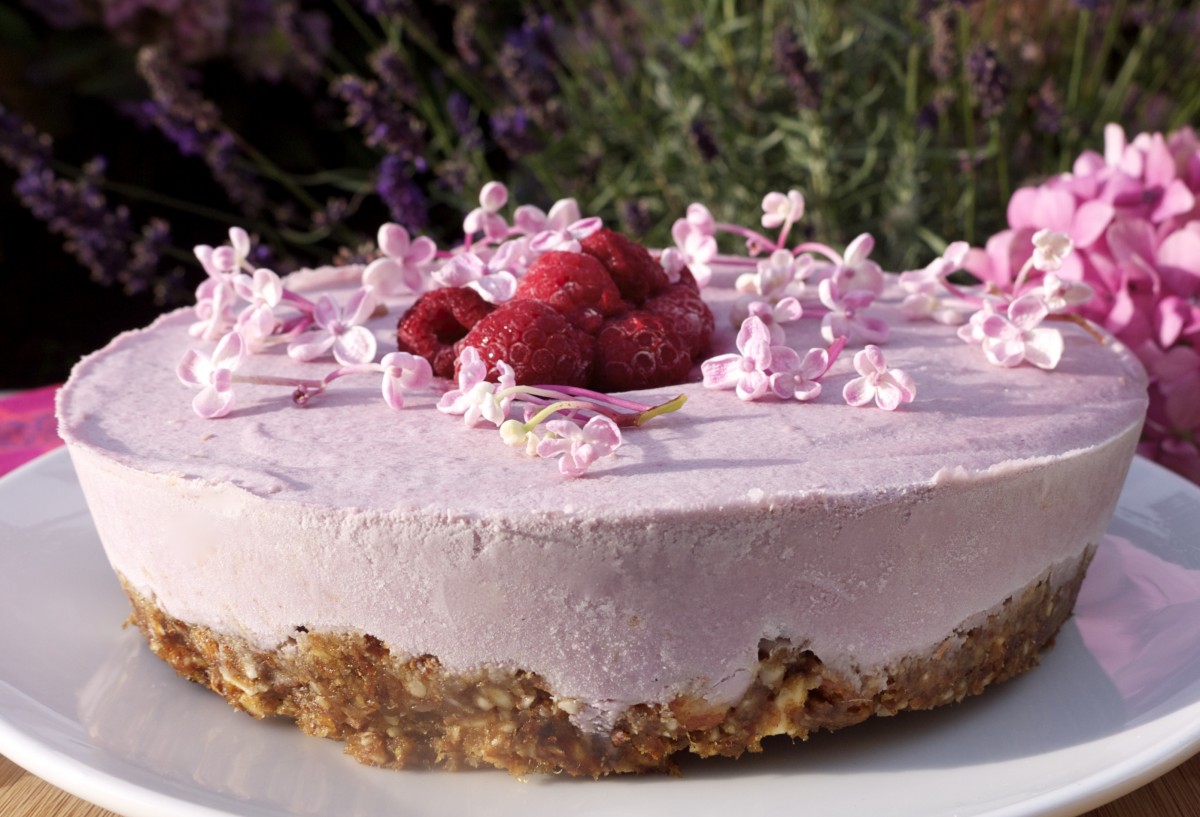 Raspberry Cheesecake
2015-10-05 09:27:50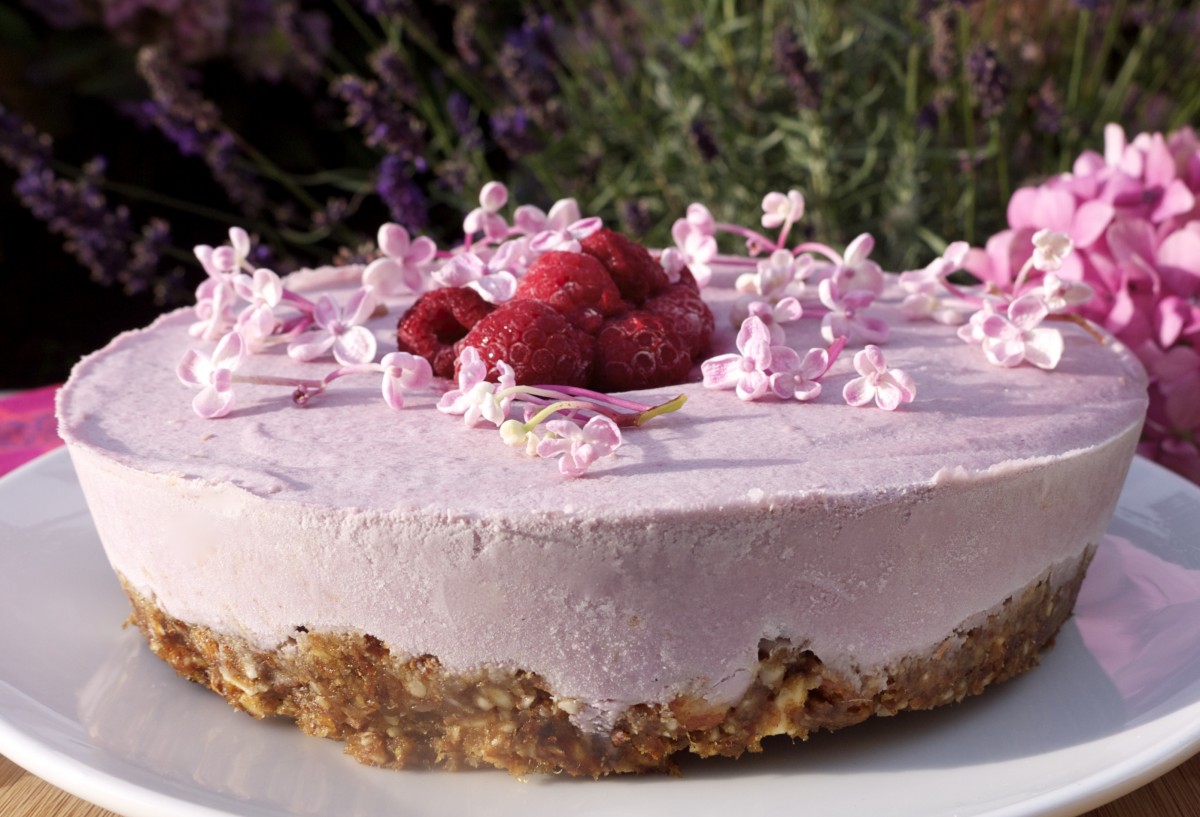 Serves 6
Sweet, creamy, fruity and the perfect cake for parties and family get togethers. Also free from refined sugar, dairy and gluten, so it can be enjoyed by everybody!
For the base
250g dates, pitted and soaked in hot water for 20 minutes to soften
200g raw, unsalted almonds
1-2 tsp cinnamon
For the cheesecake filling
195g (1.5 cups) raw unsalted cashew nuts, soaked in cold water for 15 minutes
70g (1/3 cup) virgin coconut oil, melted
1 can of full-fat coconut milk, chilled in the fridge overnight (It's also possible to use half-fat coconut milk, but the cheesecake will be less creamy)
125g fresh raspberries
158g (1/2 cup) pure maple syrup or honey (if not vegan)
1 tbsp fresh lemon juice
2 tsp vanilla seeds or pure extract (I used seeds)
Instructions
Begin by making the base. Place the soaked and drained dates, raw almonds and cinnamon in a food processor and blend until a thick, sticky dough forms.
Transfer the dough to a medium-size circular rubber cake tray or springform cake tin and press it down, ensuring it's smooth and even across the top.
To make the cheesecake filling, place the soaked and drained cashew nuts into a blender or food processor (I used a blender) along with the melted coconut oil, coconut milk, raspberries, maple syrup, lemon juice and vanilla.
Blend well until a creamy, thick mixture forms. You may need to stop and scrape down the sides, and use a splash of warm water to help it blend.
Pour the cheesecake filling on top of the base and smooth it across the top.
Place it into the freezer to set for about two hours, without letting it freeze completely.
Carefully use a sharp knife to cut it into slices and serve chilled.
Notes
The cheesecake can be stored in an airtight container in the fridge for 2-3 days.
Rosanna Davison Nutrition https://www.rosannadavisonnutrition.com/