I'm a big fan of homemade dips. Hummus, guacamole and freshly-made salsa are three firm favourites, plus eaten with veggie sticks makes them a brilliant way to get more raw vegetables into your diet. There are so many varieties and flavour options to choose from, all you need is a bit of imagination… and a blender or food processor!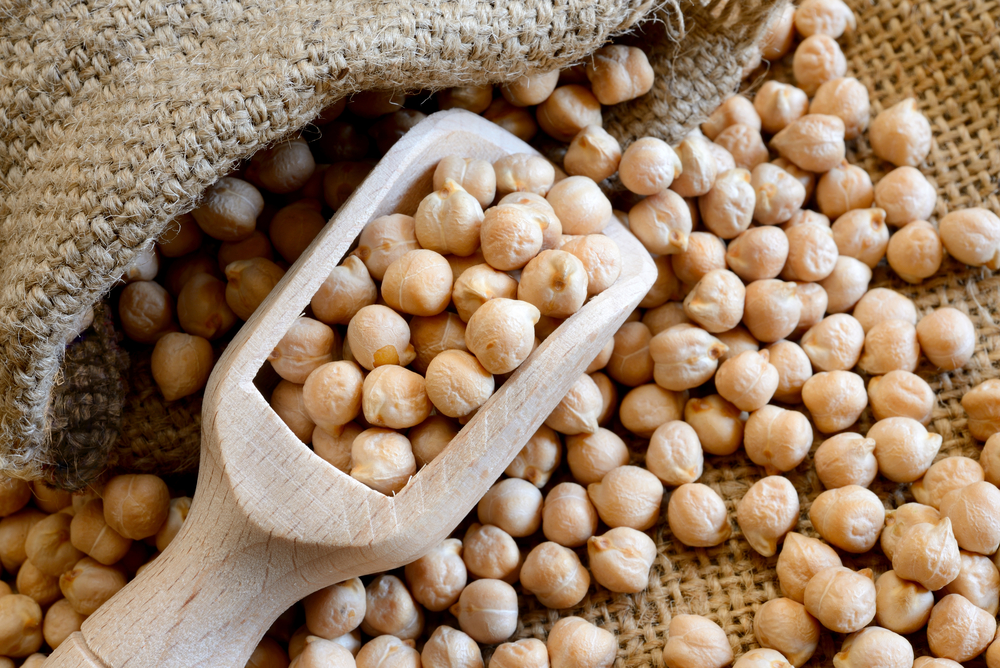 Chickpeas can be a really good source of low-fat, high-fibre, inexpensive, nutritious plant protein for lots of people. However, not everyone can digest them that well, and they may causing bloating and discomfort for some.
Raw, sprouted varieties of beans and legumes tend to be a little bit more digestible for most people and are a wonderful source of protein, minerals, enzymes and phytonutrients in particular. I often sprout my own at home 🙂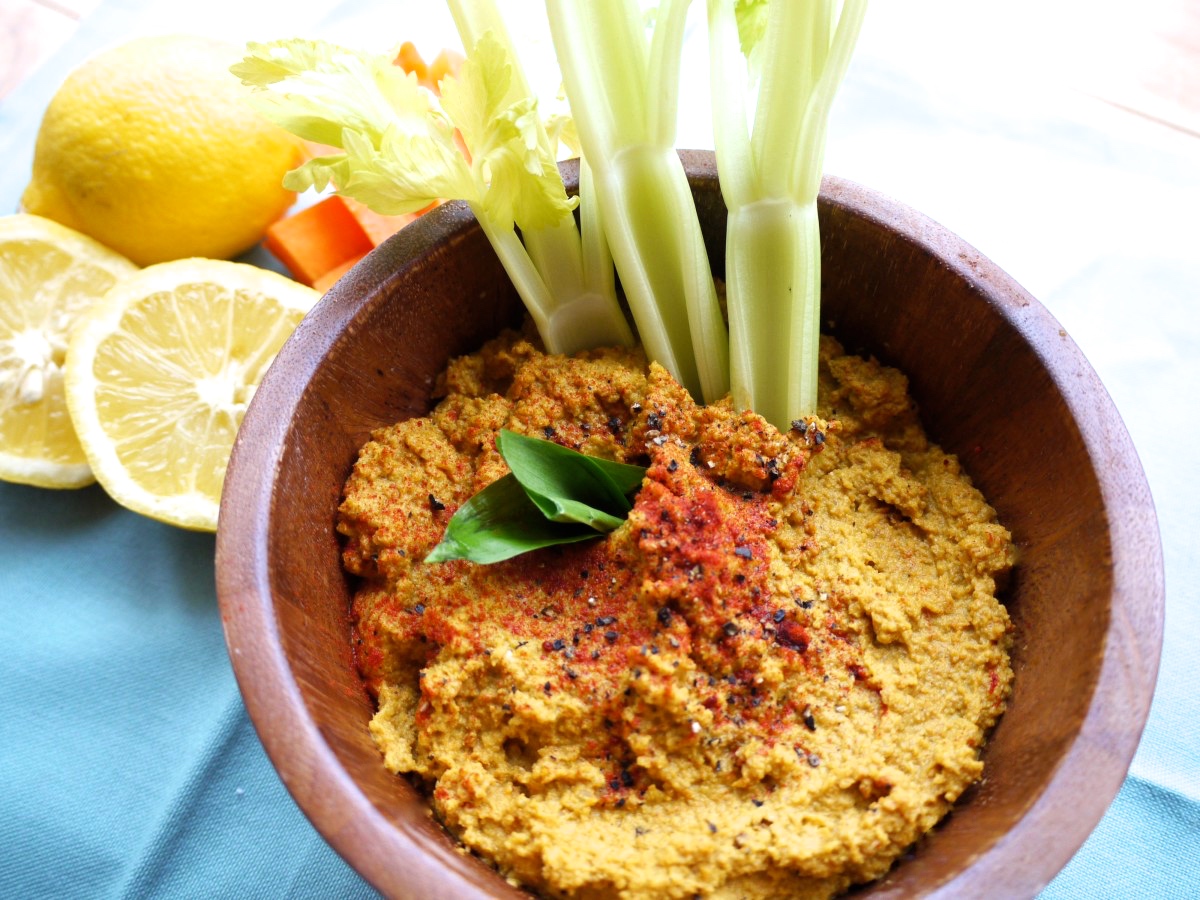 With this recipe for Spiced Carrot Hummus, I created the texture of hummus without using chickpeas, to suit those who prefer to avoid beans.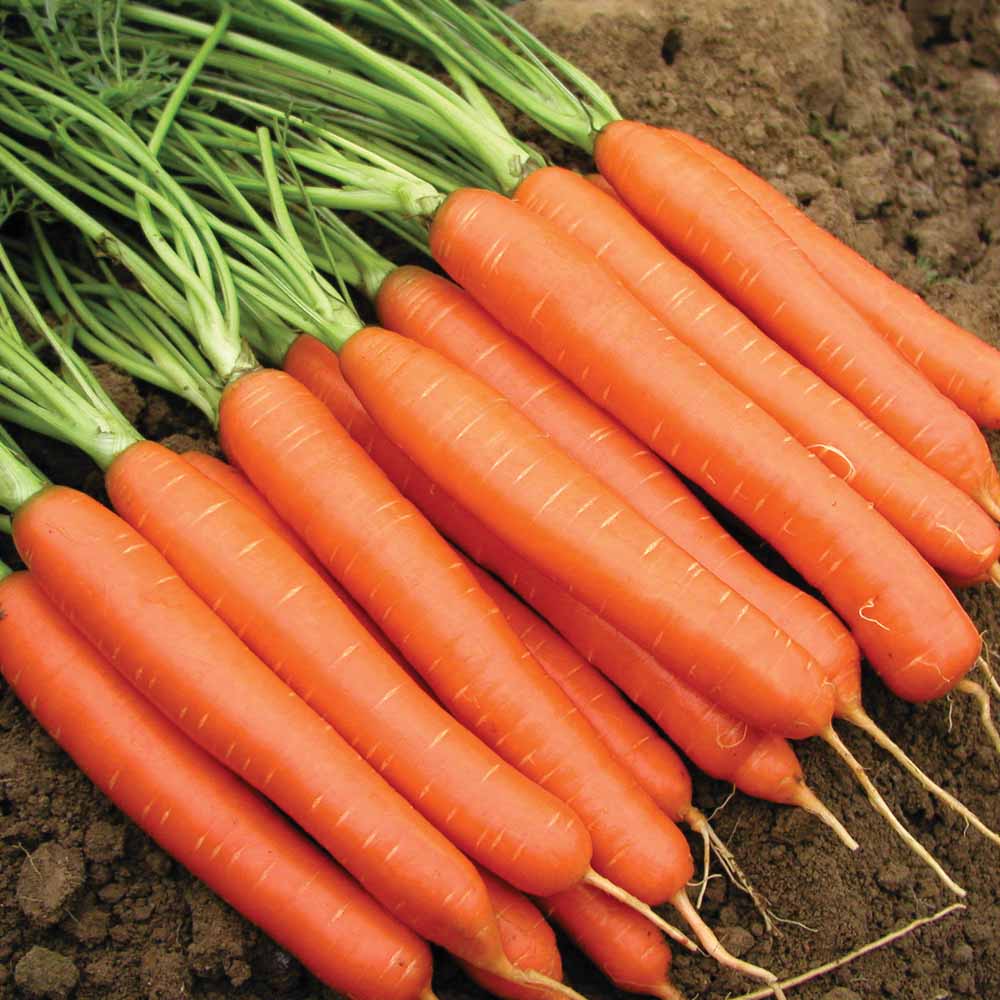 It's packed with tasty, anti-inflammatory and health-promoting spices, including turmeric, chilli and smoked paprika. It's easy to whip up for visiting friends and family, plus it makes a tasty and nutritious lunch. The tahini (sesame seed) paste and avocado help to boost its levels of calcium, iron, potassium, healthy fats and protein.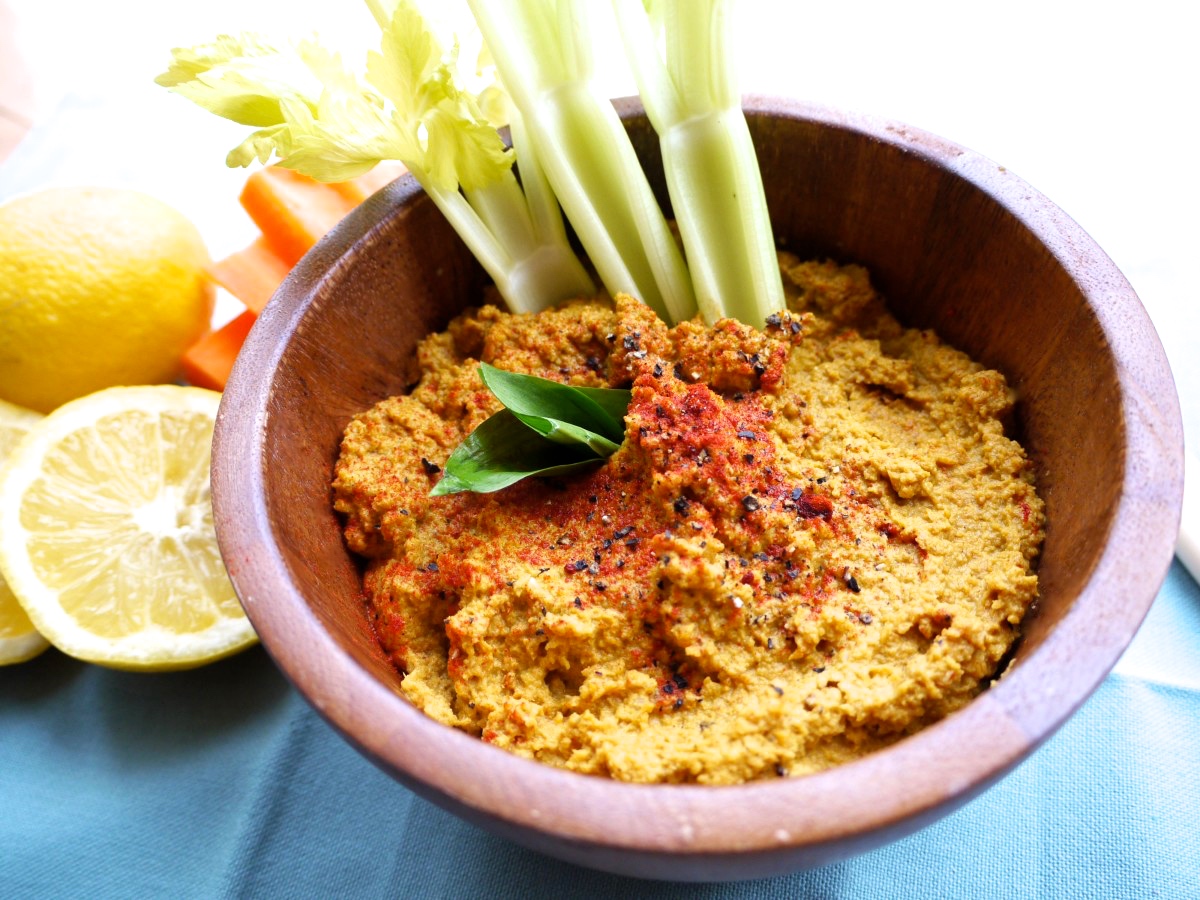 I would love to know if you get a chance to make this Spiced Carrot Hummus! Simply tag #RosannaDavisonNutrition on Instagram or Twitter or come on over to my Facebook to say hello 🙂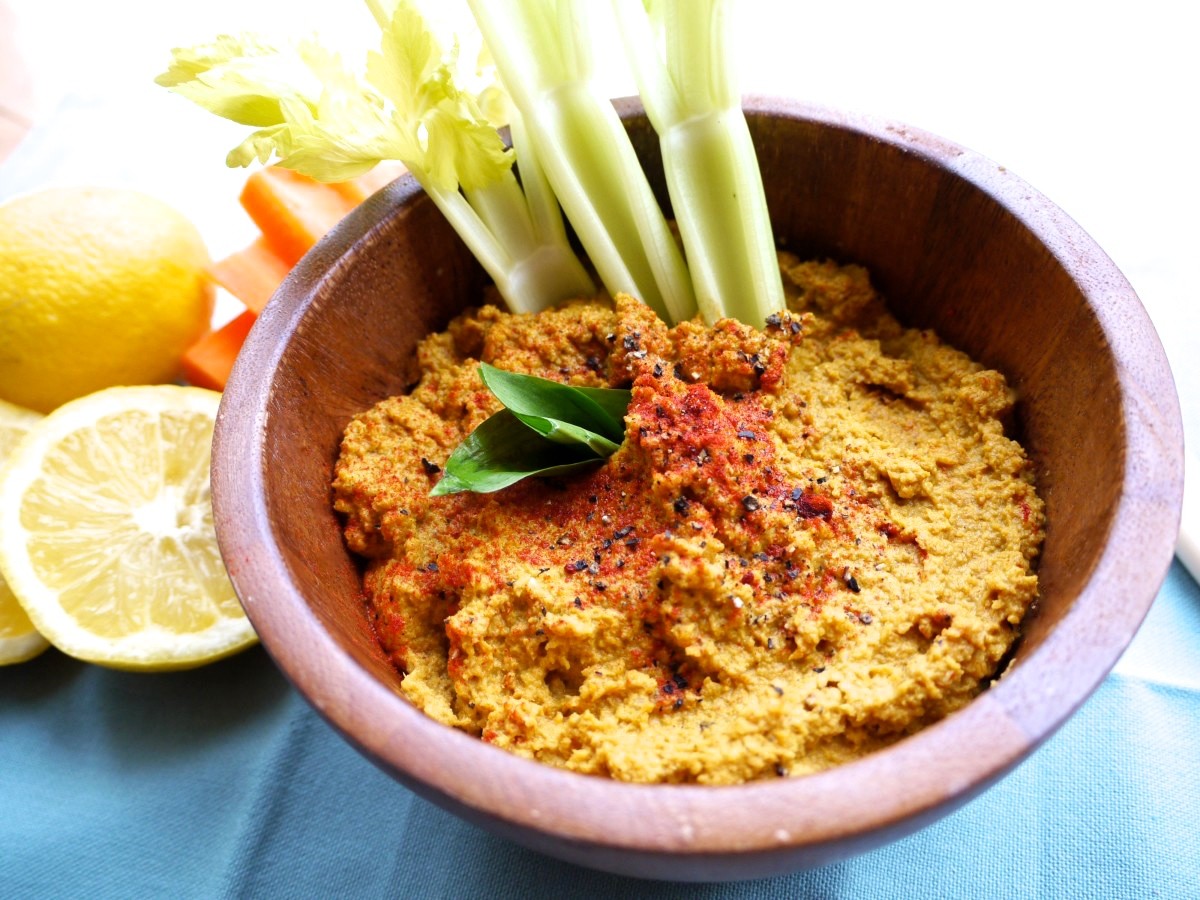 Spiced Carrot Hummus
2016-05-12 11:42:22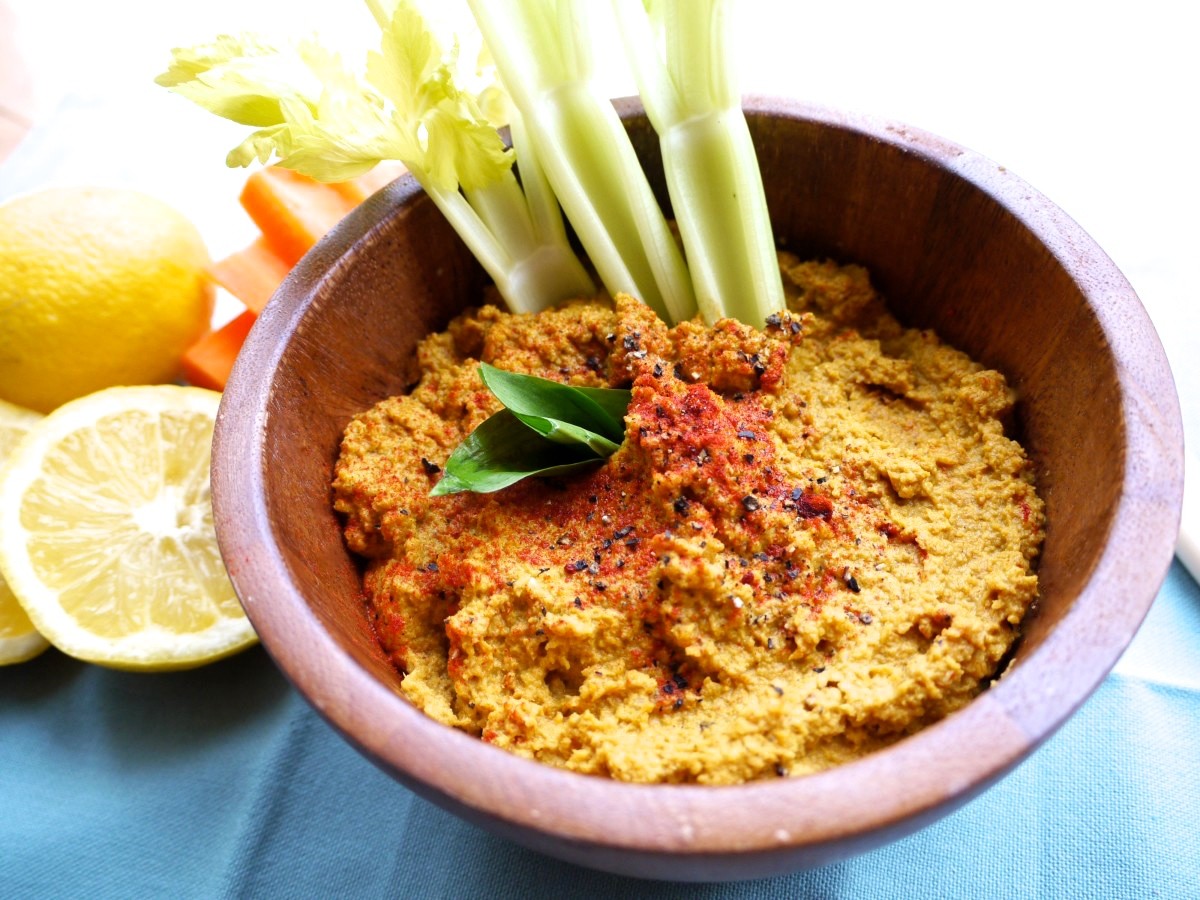 Serves 3
A simple, tasty and nutritious dip, based on carrots, avocado, tahini and a range of warming spices. Nutrition information per serving: 195 calories, 5.4g protein, 18g carbs, 13g fat, 8.3g fibre
Ingredients
water, to boil
4 medium/large carrots, peeled and chopped into chunks
1 tbsp tahini paste
1 ripe avocado, peeled and pitted
1 tbsp lemon juice
1 clove of garlic
2 tbsp nutritional yeast (optional)
1/2 tsp turmeric
1/2 tsp curry powder
1/2 tsp smoked paprika
pinch of dried chilli flakes (optional)
pinch of sea salt and black pepper, to taste
unsweetened almond milk, to help blend
Instructions
In a medium saucepan over a medium-high heat, boil the carrots for 10-12 minutes until they soften but remain relatively firm.
Drain the cooking water and place the boiled carrots into a blender or food processor.
Add the tahini, avocado, lemon juice, garlic, nutritional yeast, spices and seasoning. Blend until a smooth dip forms, using a splash of almond milk to help blend if necessary. Taste and adjust seasoning, if desired.
Leave some texture if you prefer a chunkier dip.
Serve warm or chilled with chopped veggie sticks, on salads or in wraps and sandwiches.
Notes
Any leftovers can be stored in an airtight container in the fridge for 3-4 days.
Rosanna Davison Nutrition https://www.rosannadavisonnutrition.com/