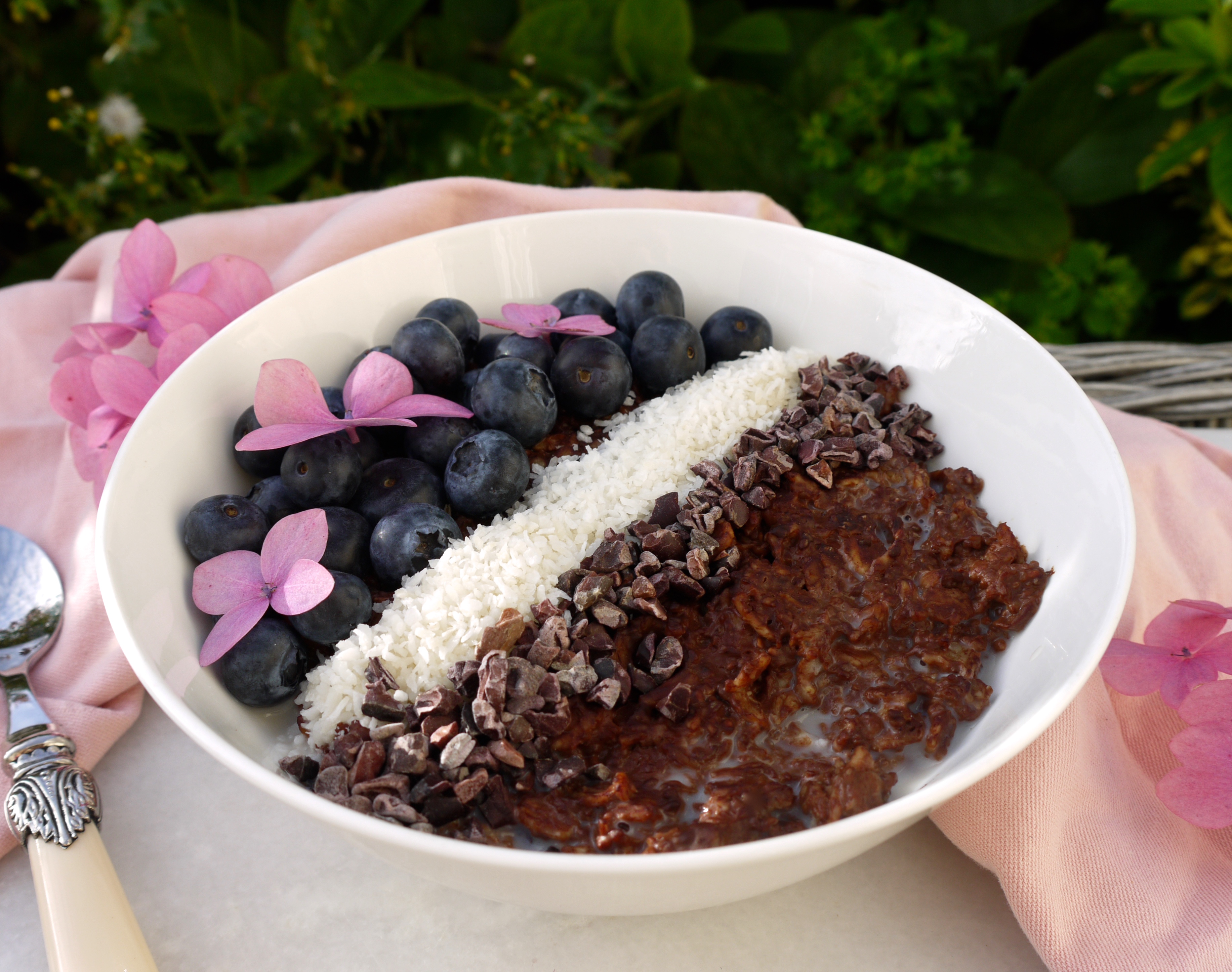 Porridge with a creamy chocolate twist!
It's most definitely that time of year again. The mornings are darker and colder, and warming comfort foods are needed. I went for an early morning run this morning and felt really hungry afterwards, so this porridge perfectly hit the spot. It took less than ten minutes to make and I loved the rich chocolate flavour for a change 🙂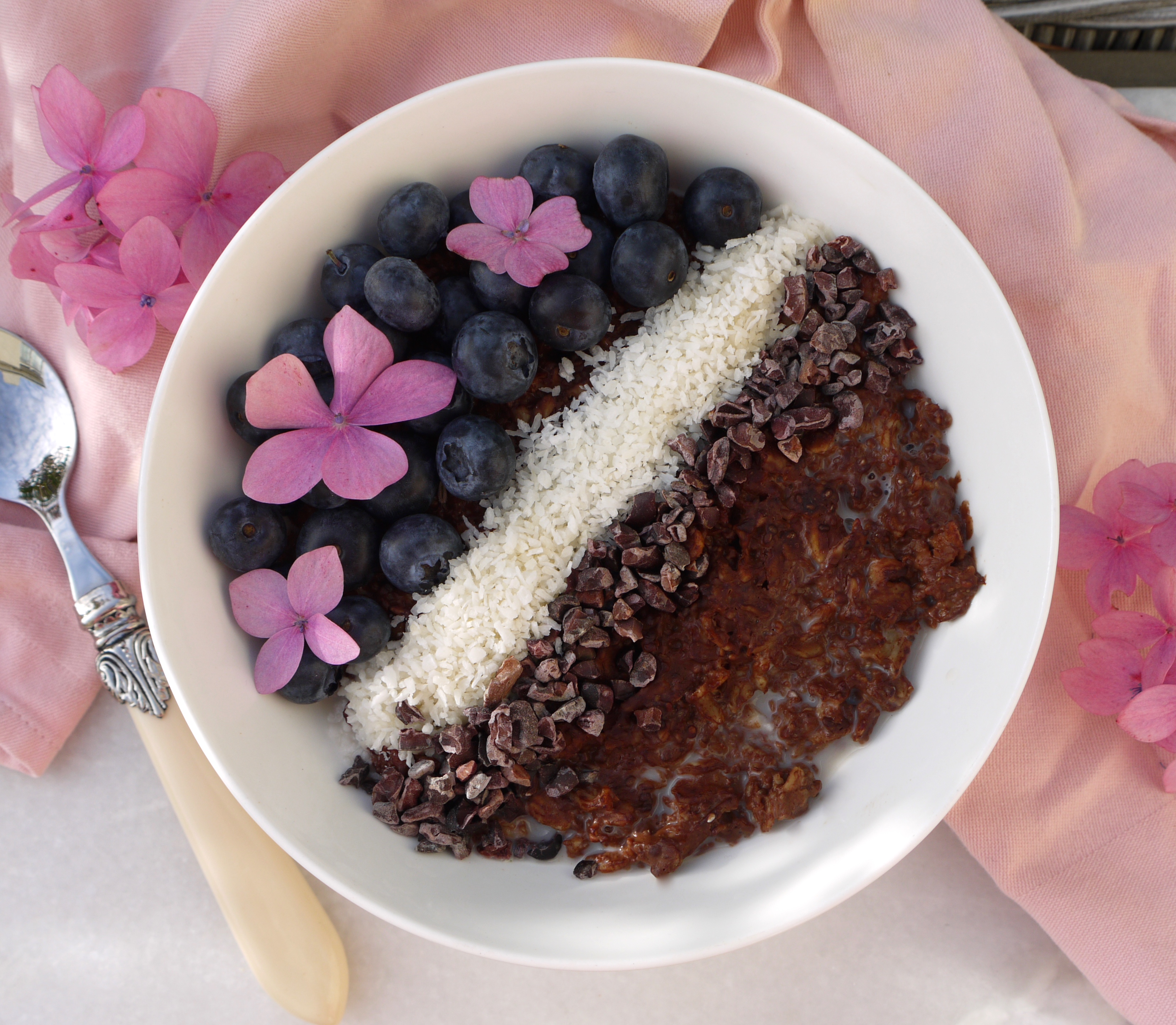 This brekkie is also jam-packed with nutrients, from the omega-3 fat, fibre, iron and calcium in the chia seeds, to the protective antioxidants in the cacao powder. It even contains almost 13g of protein, almost all the B vitamins to help boost energy levels and impressive levels of magnesium to help calm a frazzled nervous system. Exactly what's needed midweek!
I added a teaspoon of organic coconut palm sugar (€3.75) for a little guilt-free sweetness…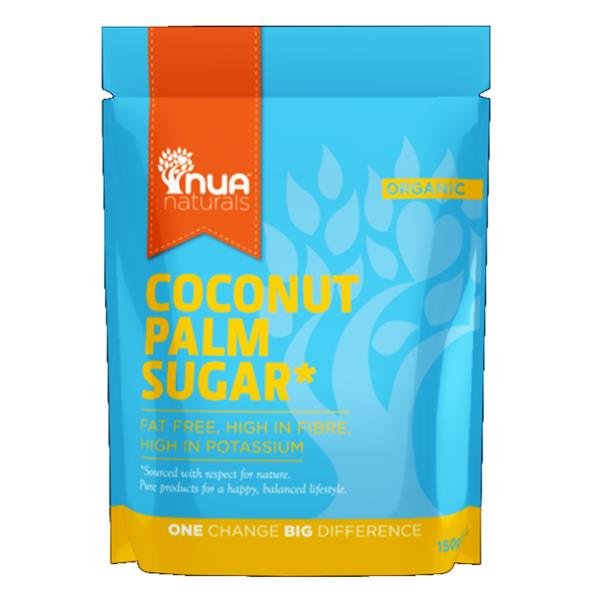 I love the caramel flavour of coconut sugar, and it's a much better option than regular sugar as it doesn't spike blood sugar levels in the same way, plus it contains some essential minerals. Hurrah!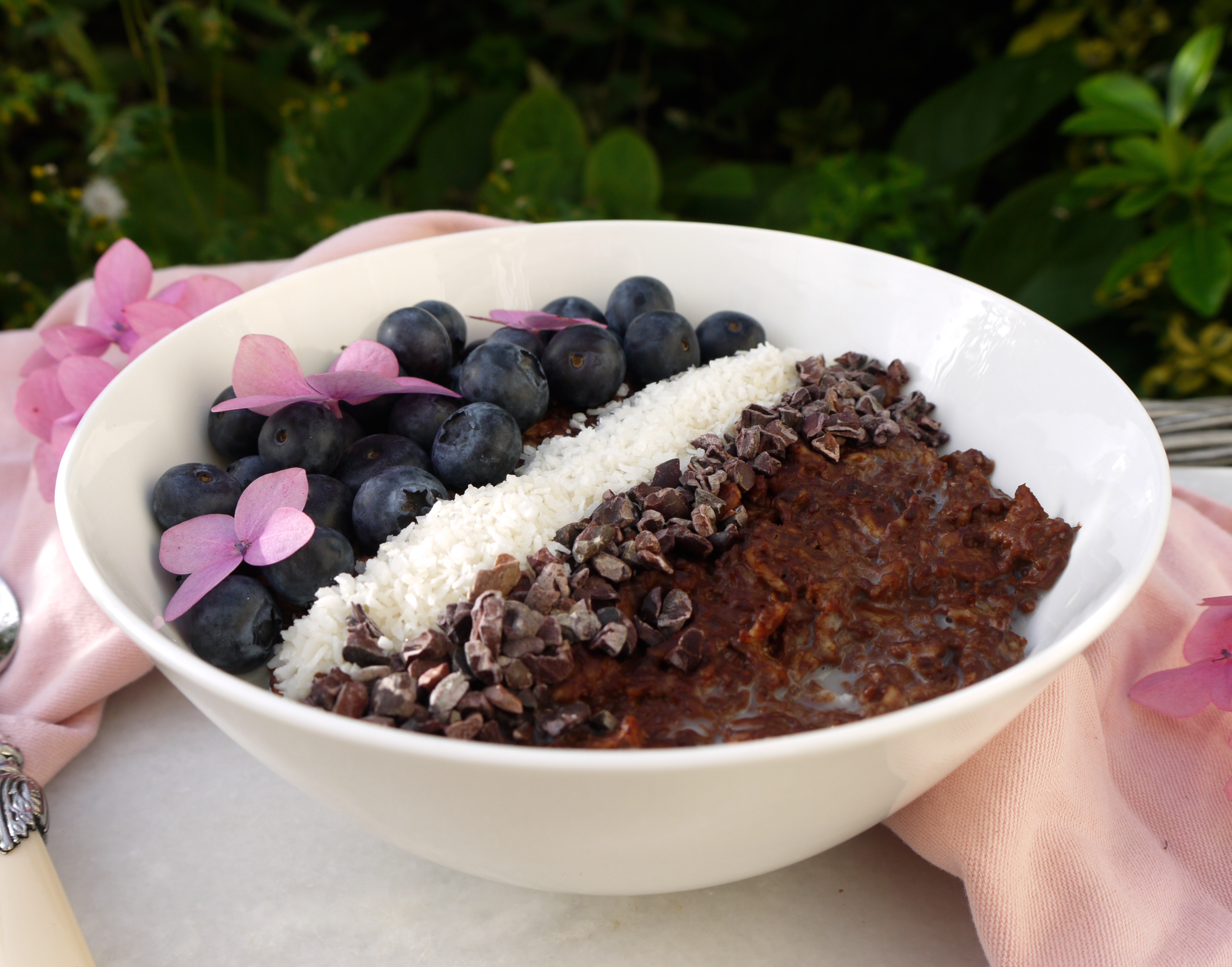 Let me know if you give this Creamy Chocolate Coconut Porridge a go and I love to see all your creations on social media! Simply tag #RosannaDavisonNutrition on Instagram or Twitter or come on over to my Facebook to say hello 🙂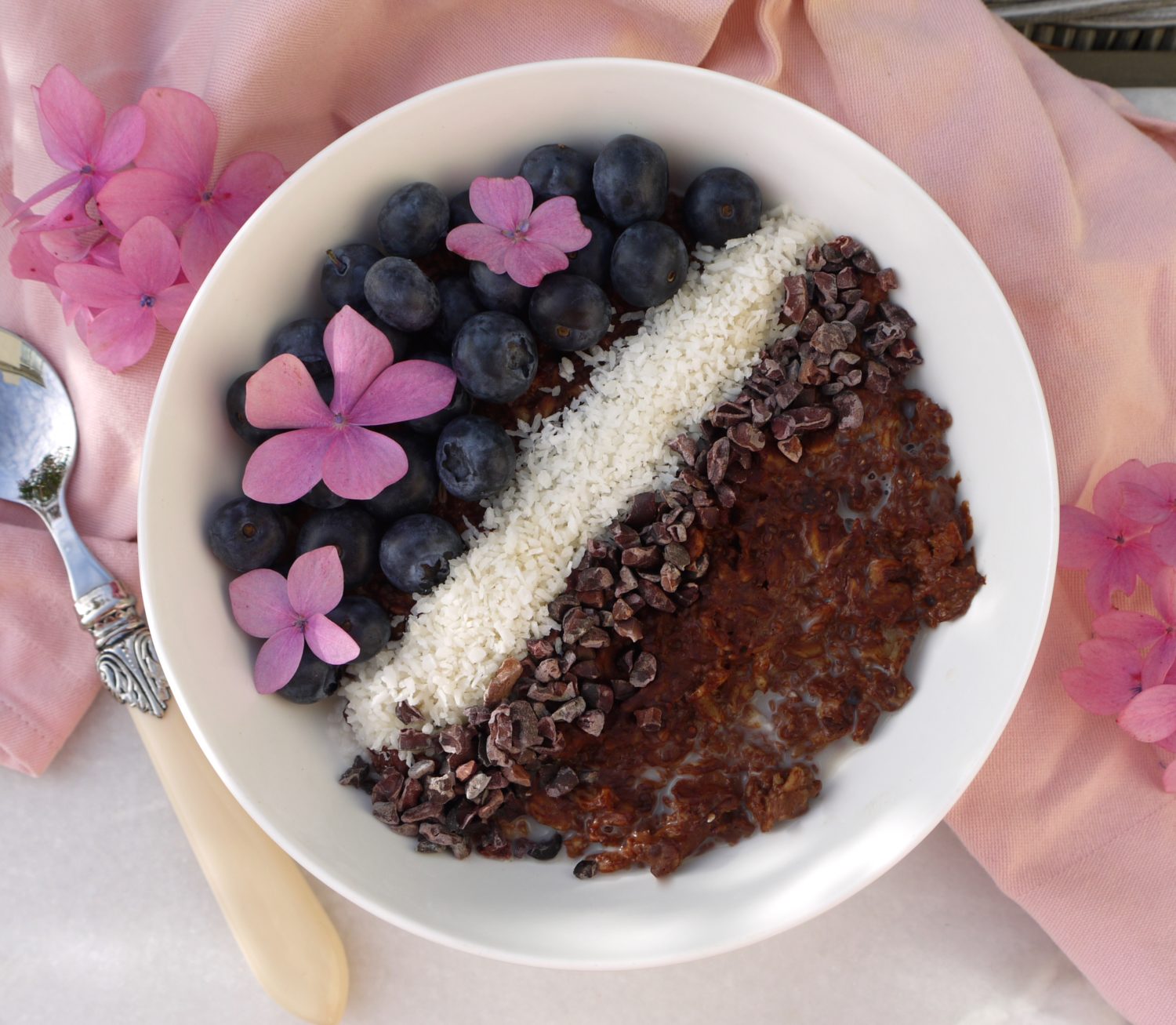 Creamy Chocolate Coconut Porridge
2016-10-19 15:23:49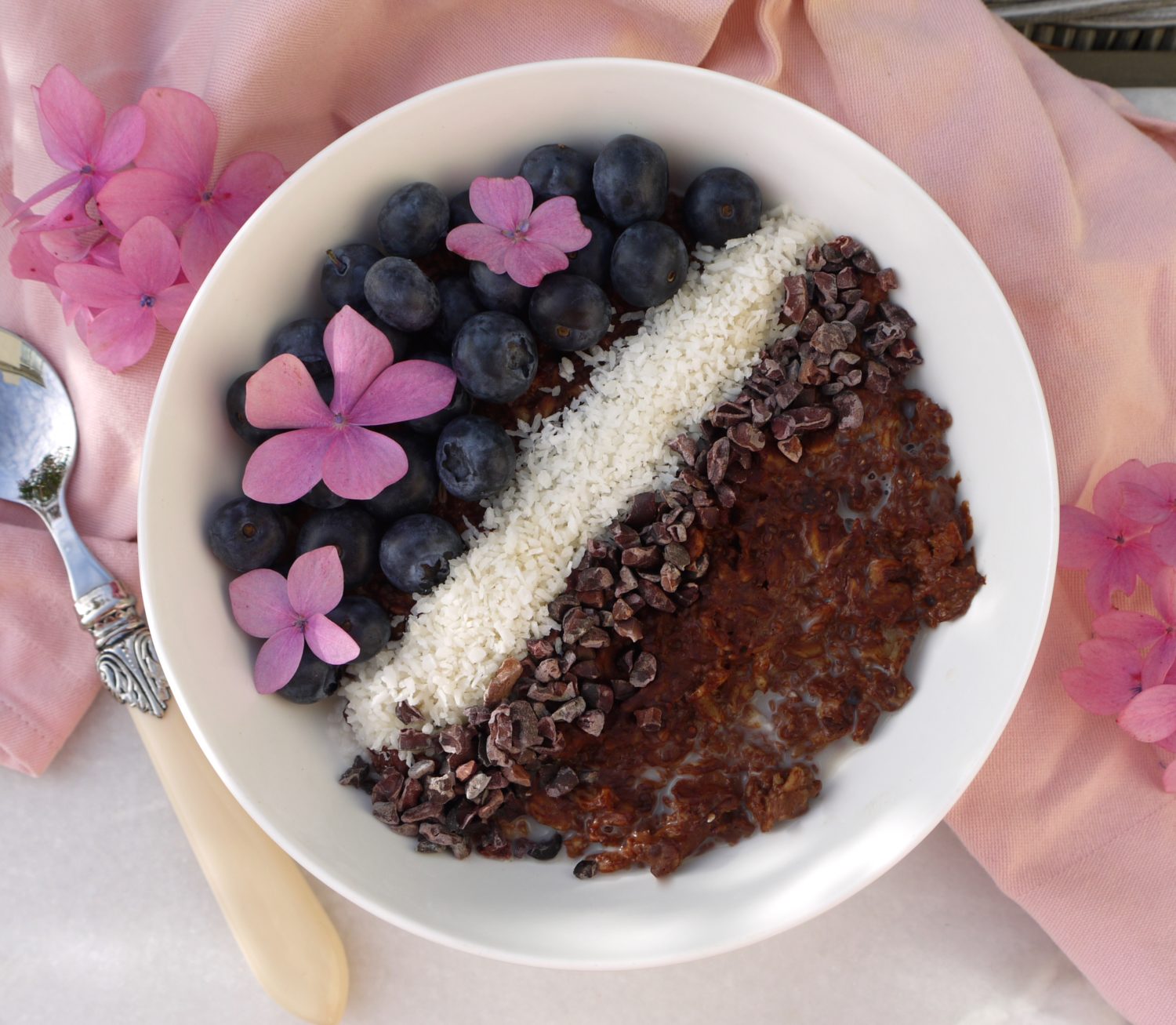 Serves 1
Porridge with a twist! Warming, satisfying, creamy and quick to make, this porridge contains all of the protein and omega-3 goodness of chia seeds and the antioxidants and essential minerals found in cacao powder. Nutrition information per serving (sweetened with coconut sugar and without toppings): 363 calories, 12.8g protein, 48.8g carbs, 12.8g fat, 12g fibre.
Ingredients
50g porridge oats (use a certified gluten-free brand if necessary)
350ml low-fat coconut milk or unsweetened almond milk (I used Koko Coconut Milk)
1 tbsp whole chia seeds
2 tbsp raw cacao powder or Cadbury's Bournville Cocoa Powder
1-2 tsp coconut sugar, maple syrup or honey, to sweeten (optional)
To serve: Fresh berries, 1 tbsp desiccated coconut, 1 tbsp cacao nibs, nuts, seeds, nut butter.
Instructions
Place the oats in a saucepan over a medium heat and pour in the milk.
Bring to the boil and simmer for 4-5 minutes, stirring from time to time and watching carefully that it doesn't stick to the bottom of the pan.
When the porridge reaches your desired consistency, remove it from the heat and stir in the chia seeds and cacao powder. Add your choice of sweetener, if using.
Serve topped with fresh berries, coconut, cacao nibs or your choice of fruit, nuts, seeds or nut butter.
Notes
Any leftovers can be stored in an airtight container in the fridge for 2-3 days.
Rosanna Davison Nutrition https://www.rosannadavisonnutrition.com/