The bright sunshine, soaring temperatures and clear blue skies in Ireland over the past few days have most definitely made the perfect ice-cream weather.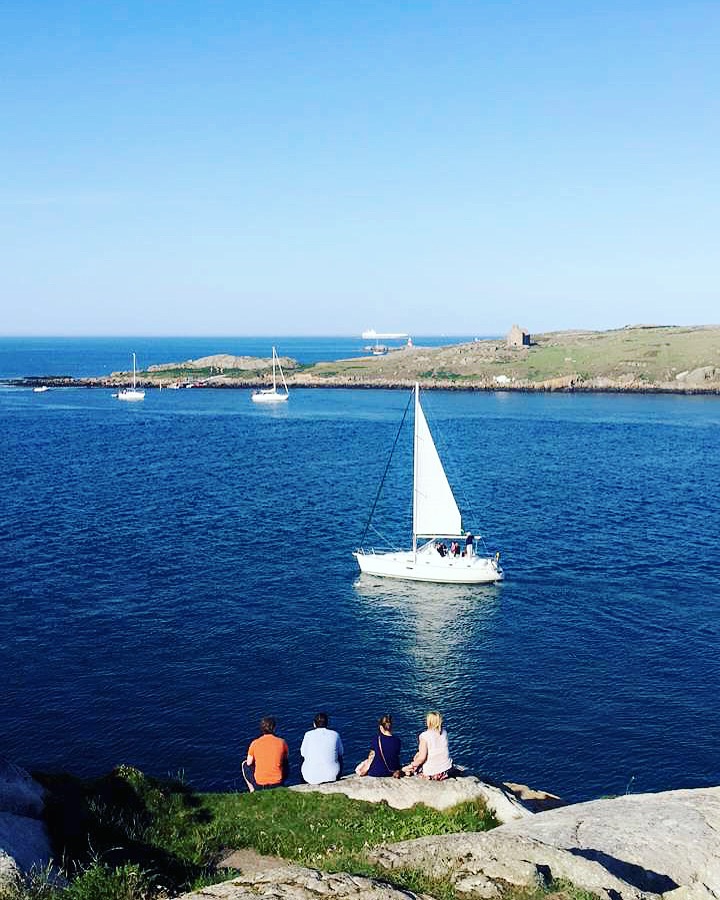 But it's still possible to indulge in delicious frozen desserts while while keeping refined sugar levels at a minimum! Did you know that frozen blended bananas are almost identical to ice-cream in texture, and you can add your fave ingredients to really change up the flavour?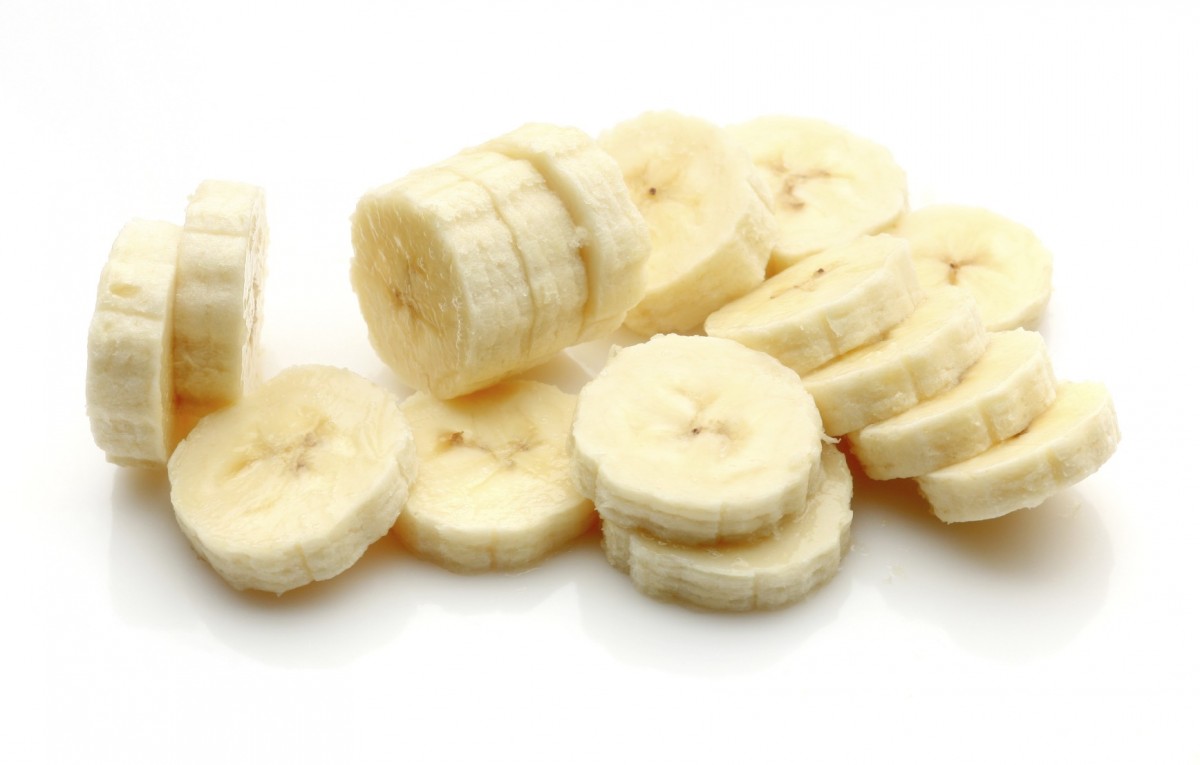 Happy Bananas
Bananas are one of nature's most powerful good mood foods due to their high levels of vitamin B6 and the amino acid tryptophan, both of which are co-factor nutrients along with zinc, in producing serotonin (your 'happy' hormone) and melatonin (your sleep hormone).
They're a prebiotic food, which promotes healthy intestinal bacteria. They support normal digestion and nutrient absorption, which also helps to boost your skin's health.
Thanks to their magnesium levels, eating bananas help to make you to feel more relaxed and thus calms a taxed adrenal system. Being an excellent source of potassium, bananas help to balance out blood electrolyte levels, encouraging your cells and kidneys to flush out water retention.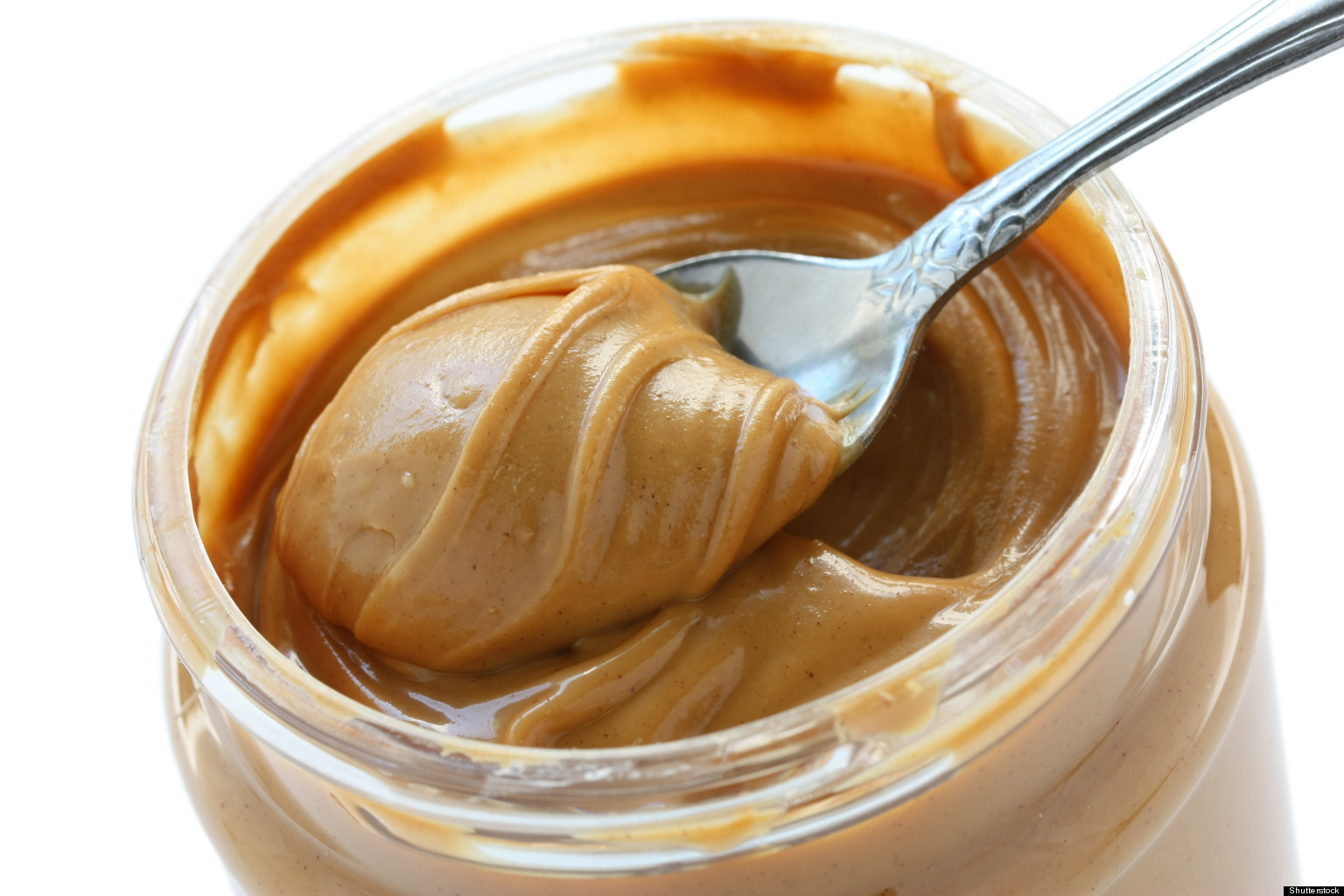 This Eat Yourself Fit Chunky Monkey Peanut Butter Ice-Cream makes such a great, satisfying snack. But it's so healthy and energy-boosting that you could also enjoy it for breakfast. Packed with natural energy from the dates and frozen banana, the healthy fats and protein of the peanut butter and walnuts, plus an array of delicious flavours, your friends and family won't believe that this ice-cream is so good for you. Hurrah to that!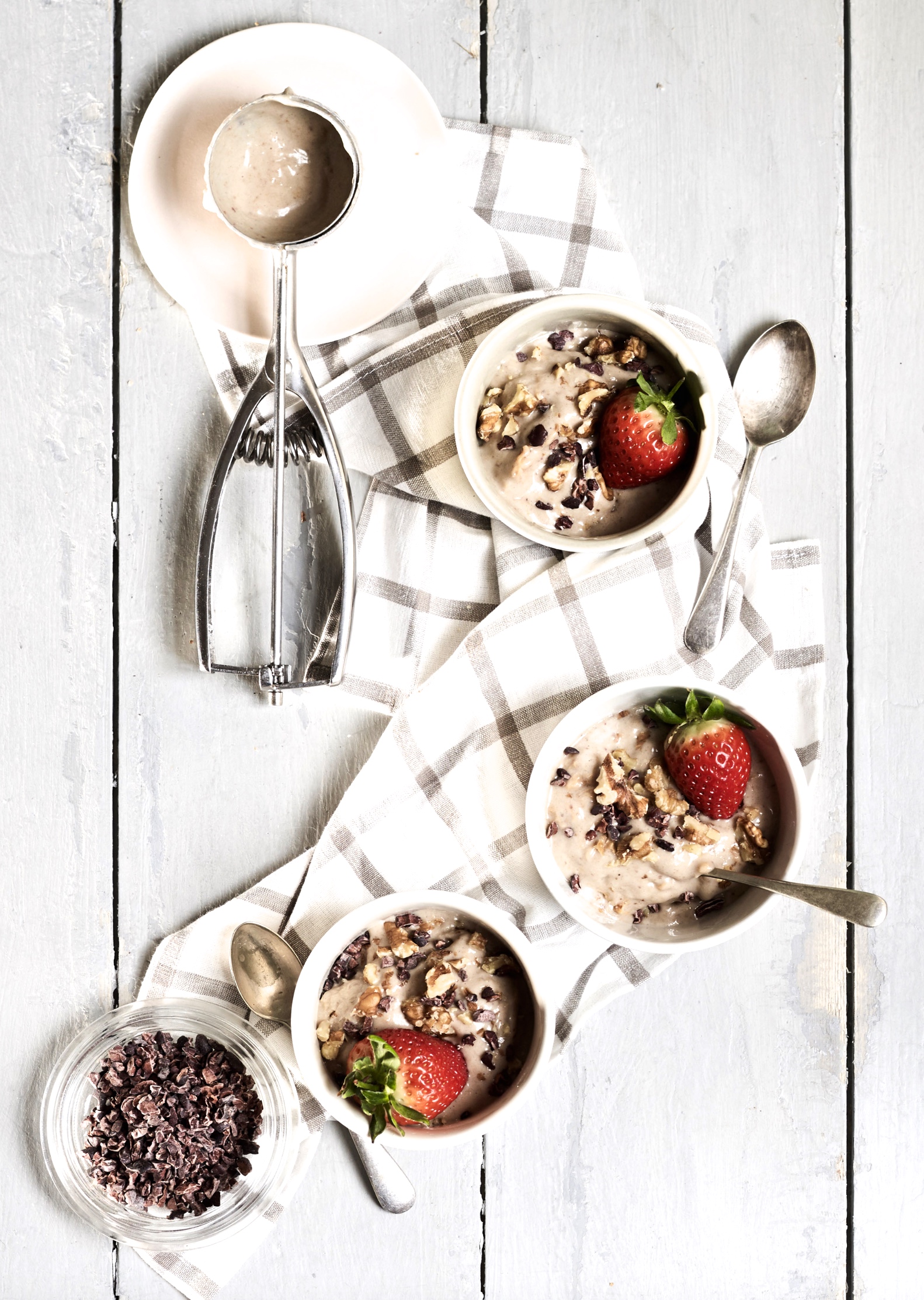 Let me know if you give this Chunky Monkey Peanut Butter Ice-Cream a go and I love to see all your creations on social media! Simply tag #RosannaDavisonNutrition on Instagram or Twitter or come on over to my Facebook to say hello 🙂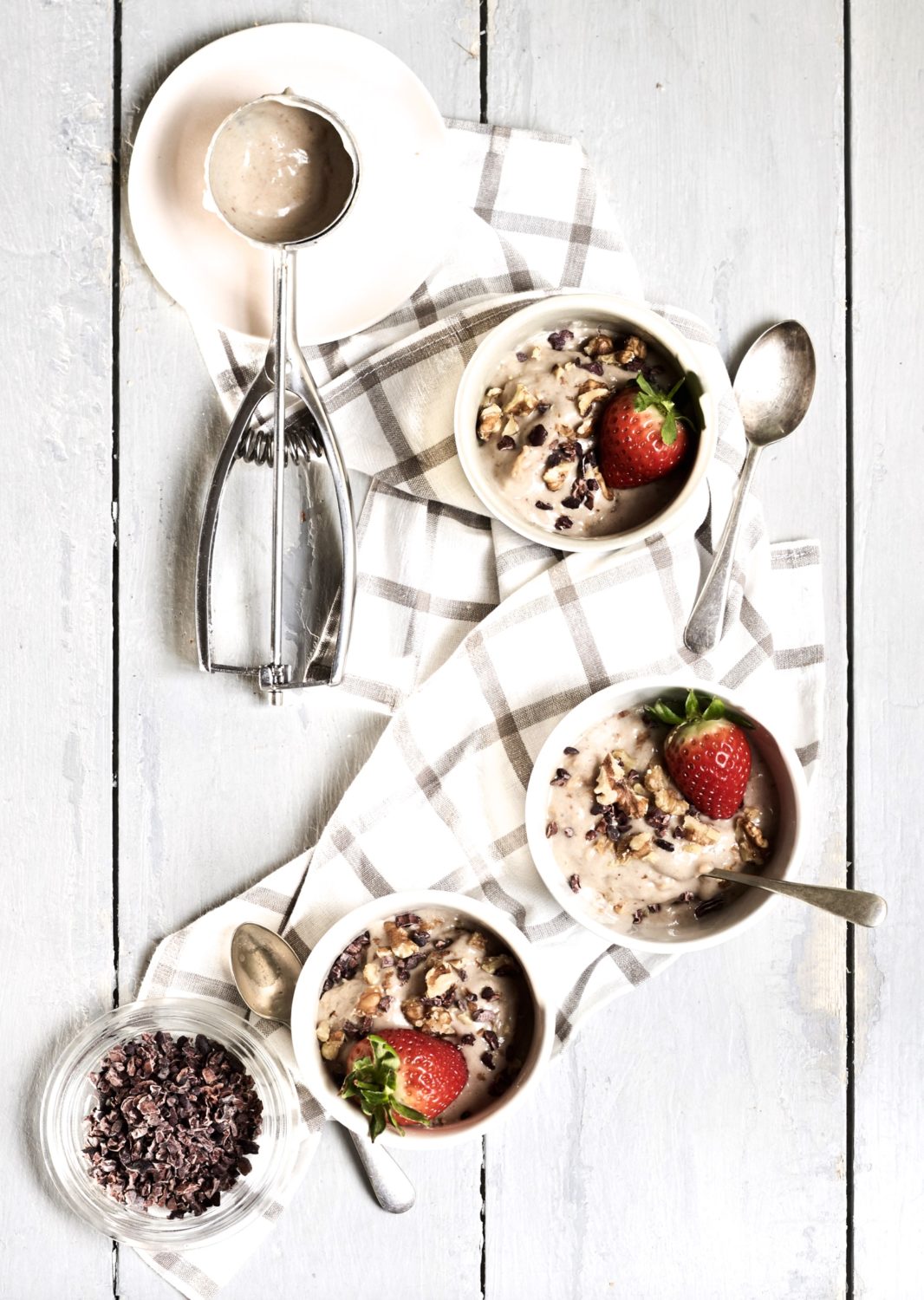 Chunky Monkey Peanut Butter Ice-Cream
2017-06-19 14:19:06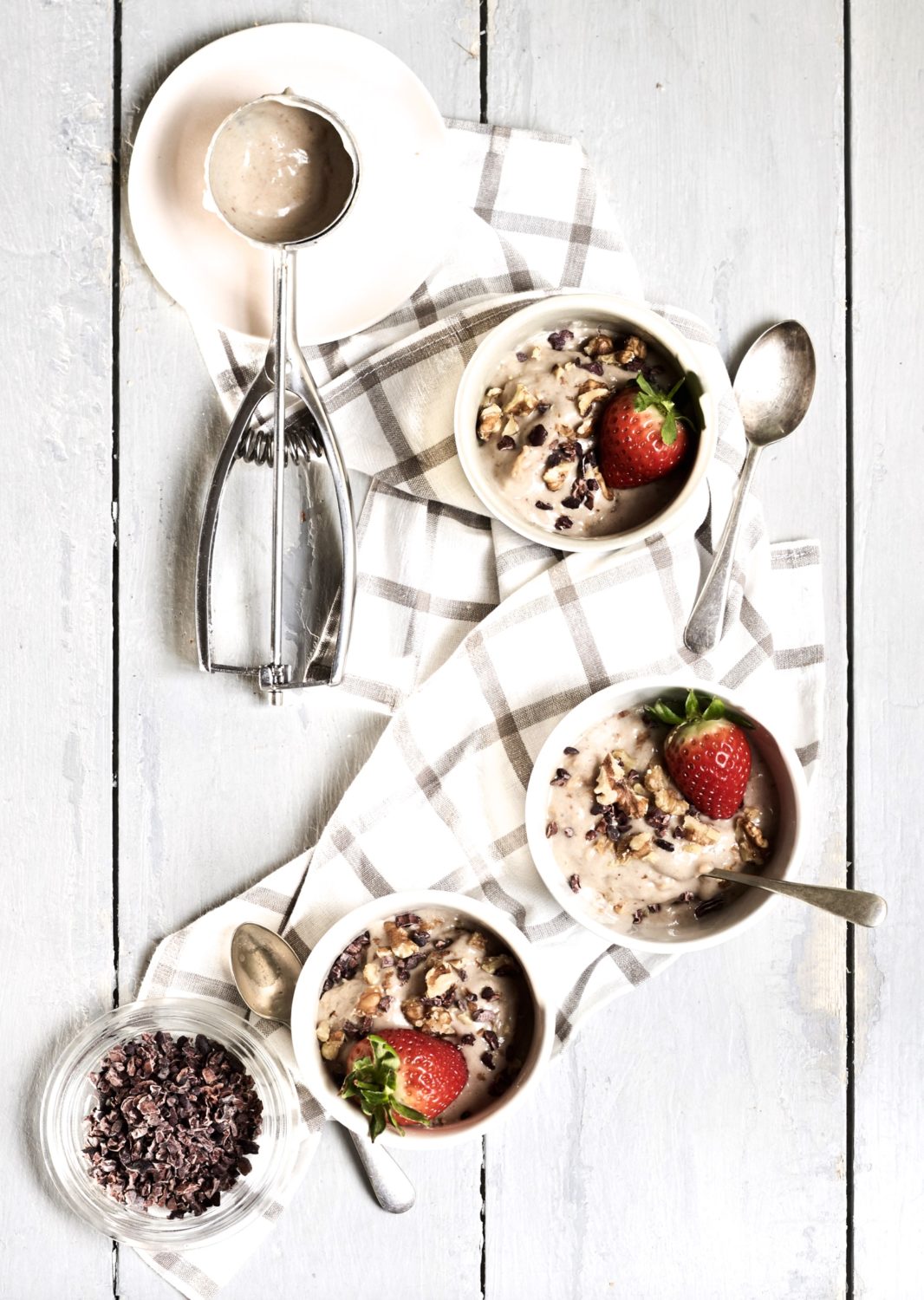 Serves 2
The perfect cooling summer snack! Refined sugar free, easy to whip together and based on fresh whole foods. Per serving: 303 calories, 6.5g protein, 42.7g carbs, 14.6g fat
Ingredients
65ml unsweetened almond milk or low-fat coconut milk
3 dates, pitted and soaked in hot water for 10 minutes to soften
2 bananas, peeled, cut into chunks and frozen for at least 2 hours or overnight
2 tsp vanilla extract
1/2 tsp almond extract (optional)
1/2 tsp cinnamon
6-8 drops liquid Stevia (optional)
2 tbsp smooth or crunchy peanut butter (try to buy an organic brand with no added sugar or palm oil, when possible)
To serve
1 tbsp cacao nibs or dairy-free dark chocolate chips
1 tbsp raw walnuts pieces
4 medium-large strawberries, sliced
Instructions
Place the almond milk, soaked and drained dates, frozen banana chunks, vanilla, almond extract, cinnamon and Stevia (if using) in a blender or food processor, and blend on high for 2-3 minutes until the mixture becomes smooth and resembles soft-serve ice-cream.
Transfer to a mixing bowl and use a spoon to swirl in the peanut butter.
Serve cold, topped with cacao nibs or chocolate chips, raw walnut pieces and strawberry slices.
Notes
Store any leftovers in the freezer.
Rosanna Davison Nutrition https://www.rosannadavisonnutrition.com/