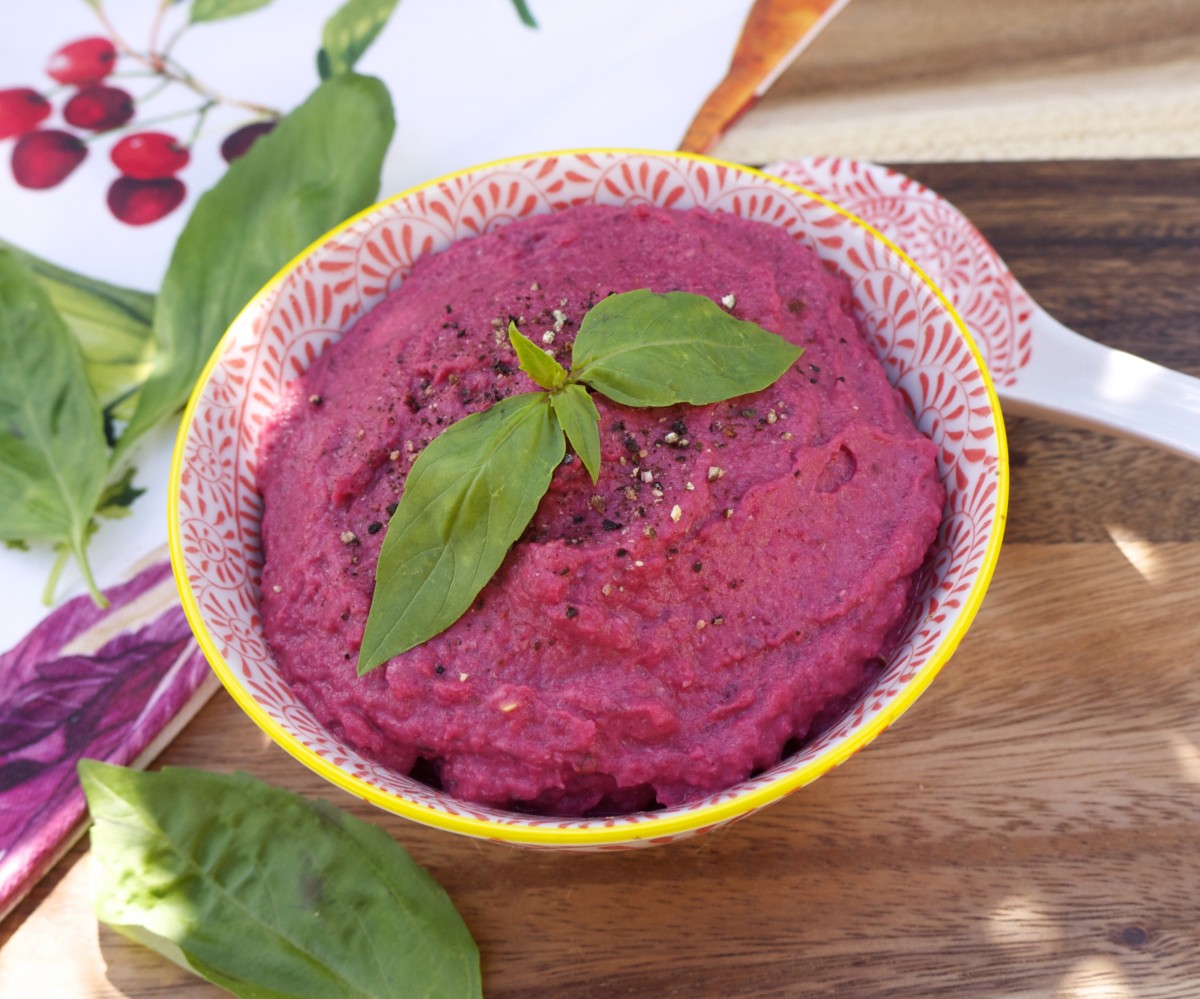 When I think of autumnal foods, I always dream of warming roast veggies. Although when asked to name their favourite comfort foods, many people think of dishes like spaghetti bolognese, pizza, pasta, burgers, cheesy lasagnas, toasted cheese sandwiches… the list goes on!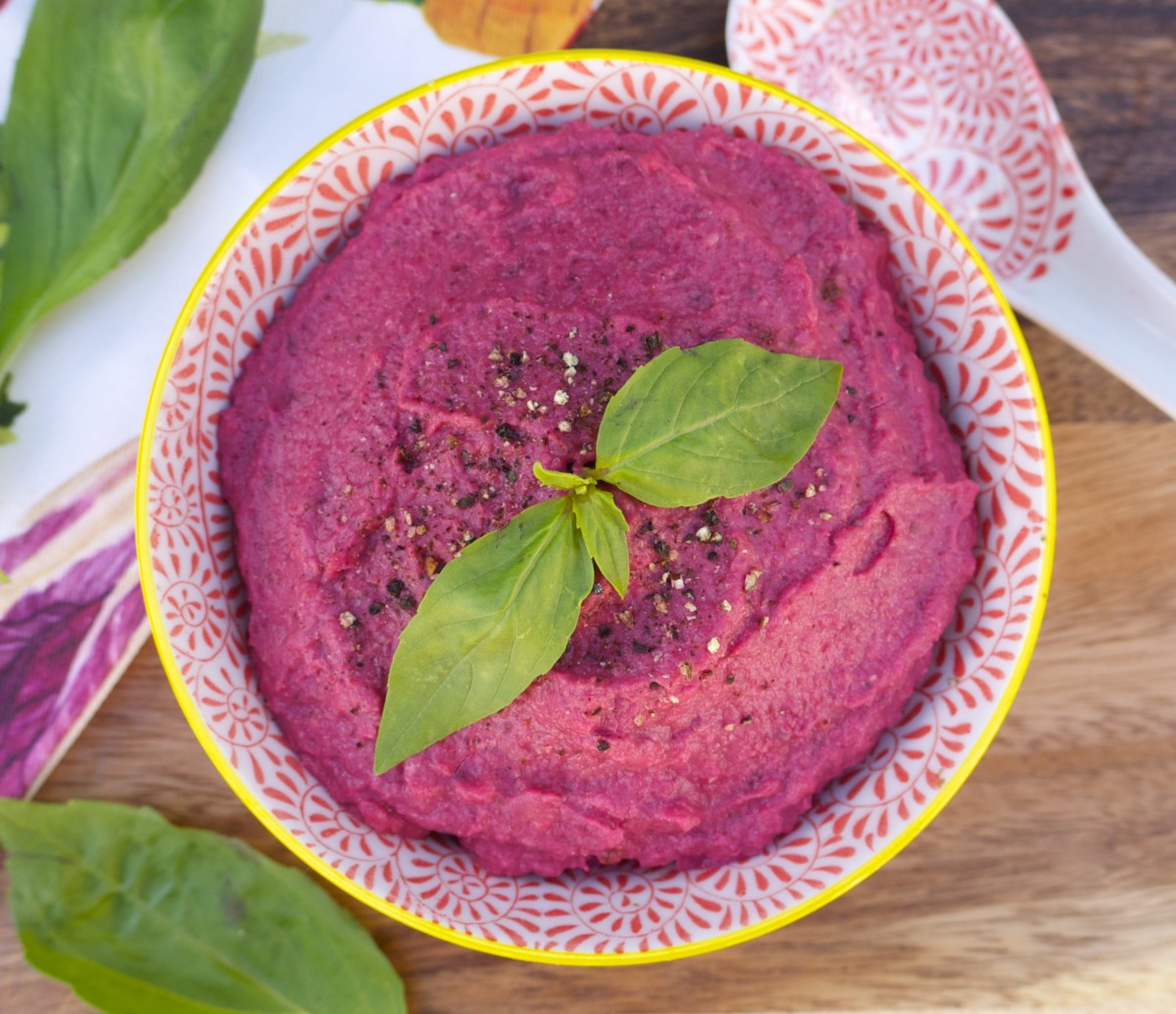 But foods like beetroot, sweet potato, butternut squash, carrots, parsnip and turnip are all ideal for filling you up as cooler weather approaches, while also helping you to avoid putting on that dreaded extra layer of 'hibernation' body fat over winter. That's because these foods are rich in fibre to help maintain steady blood sugar levels and keep you full, antioxidants and phytochemicals to protect your cells from everyday wear and tear, and an array of essential vitamins and minerals to support your immune system throughout cold and flu season.
Plus, they're naturally cholesterol free, relatively low in calories, easy to source and pretty inexpensive…. making them ideal for families and students in particular.
I love the sweet, earthy flavour and vibrant colour of roast beetroot. It begins to caramelise in the oven and goes so well with a range of different flavours, and especially the zesty lemon I used in this recipe.
Beetroot is also a powerful food for boosting health. It has been linked with helping to lower blood pressure and support cardiovascular health. It contains potassium, magnesium and iron, which are all essential minerals for a healthy heart and blood pressure, and research has found that a compound in beetroot called nitrate, is especially helpful for lowering blood pressure.
I love this hummus plonked onto salads, used as a dip for carrot sticks, or it also makes a great protein-rich lunchtime option, piled into a wrap with some rocket and avocado!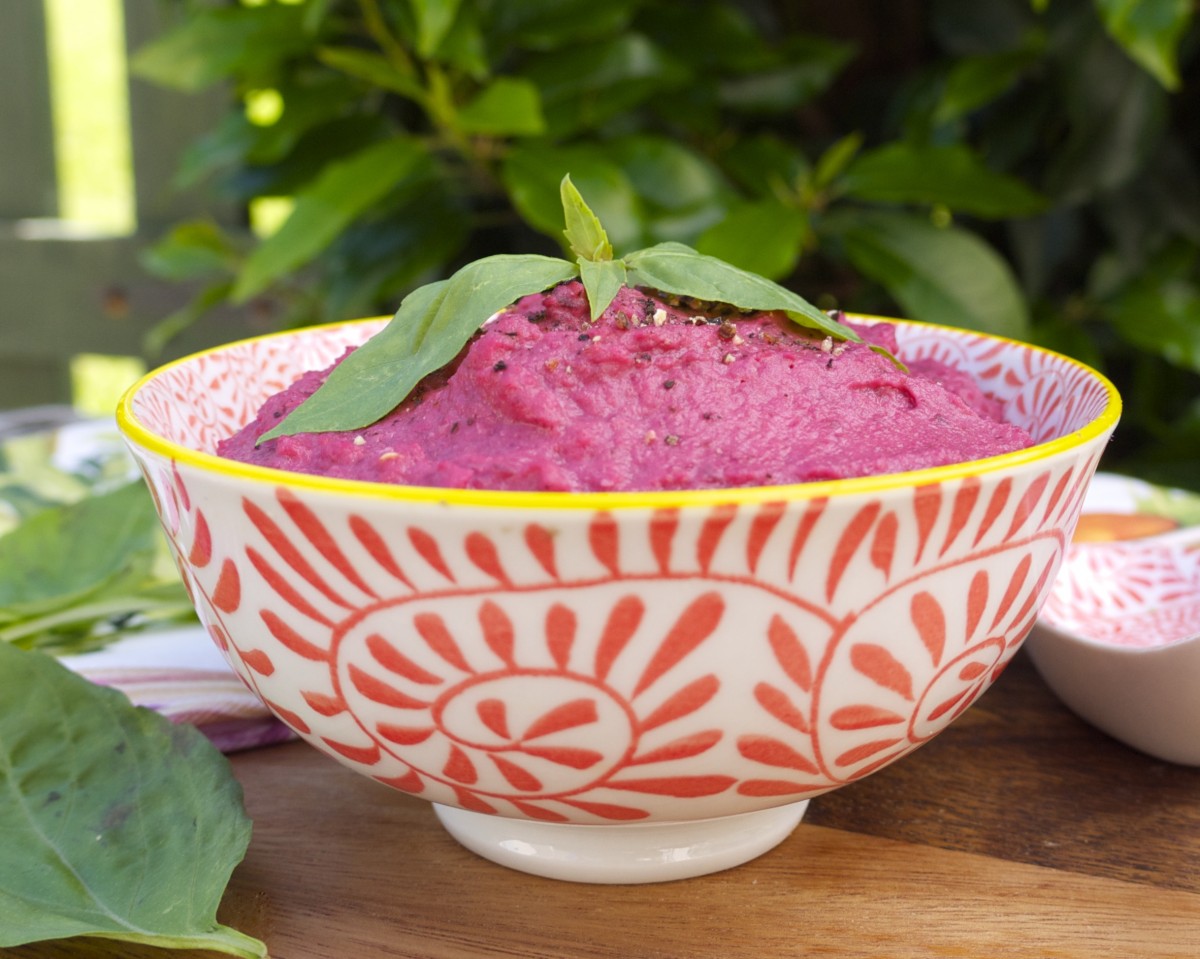 I would love to know if you get a chance to make this roast beetroot hummus! Simply tag #RosannaDavisonNutrition on Instagram or Twitter or come on over to my Facebook to say hello 🙂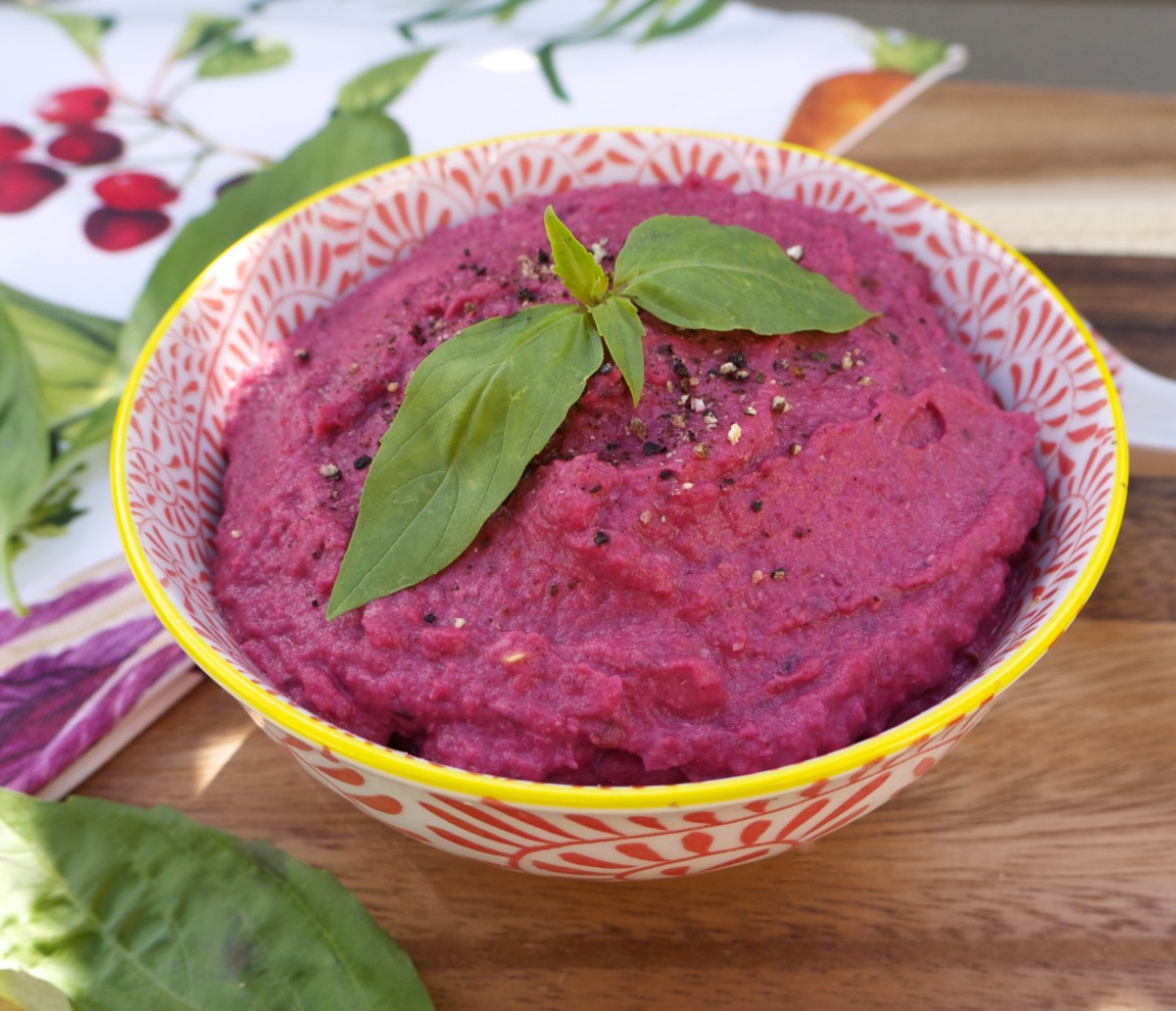 Roast Beetroot Hummus
2015-05-29 08:35:32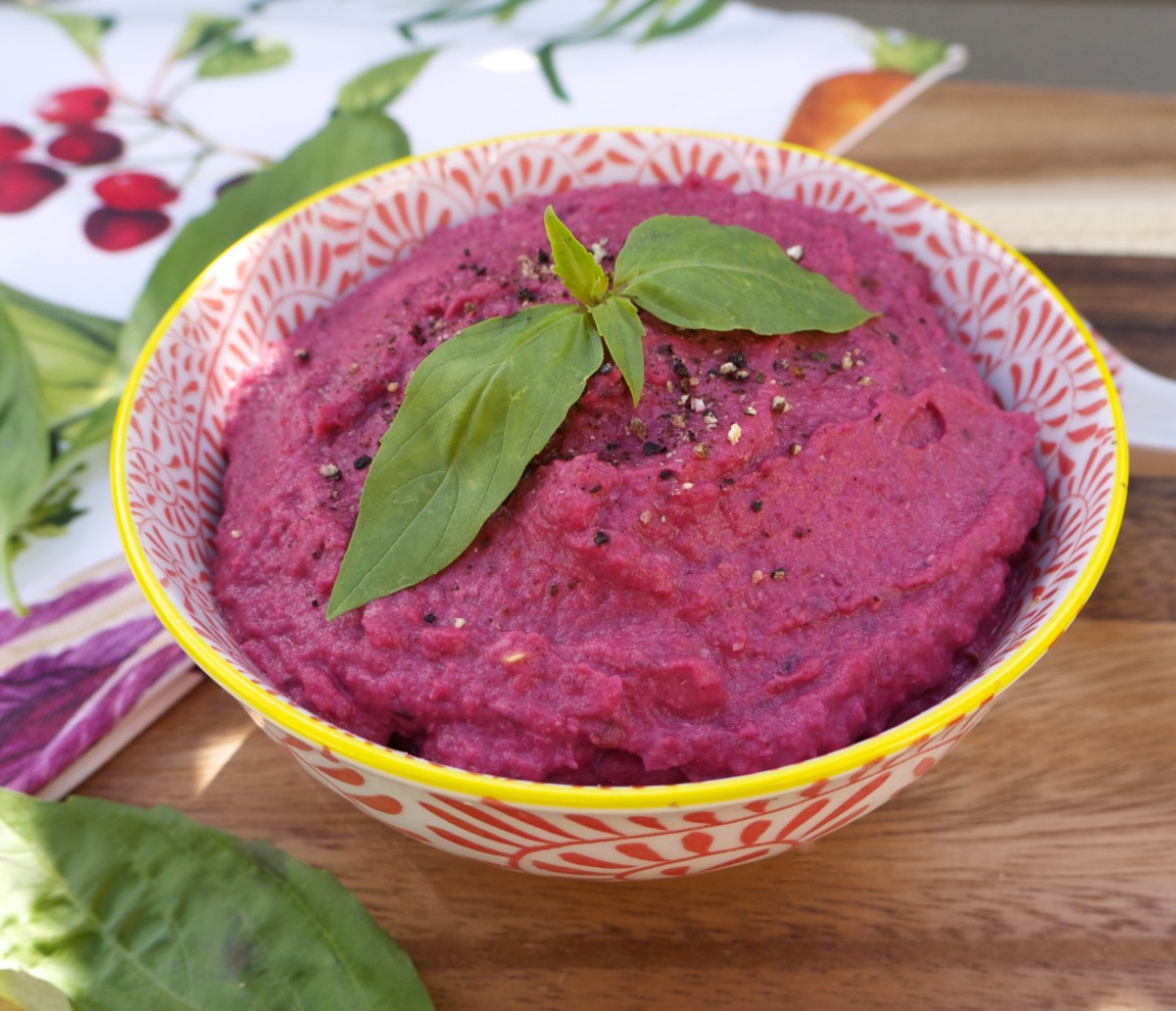 Serves 2
Creamy, zesty hummus balanced with the earthy sweetness of roast beetroot. The perfect dip, filling for a wrap or topping for salad!
Ingredients
coconut oil, to grease
1 cooked beetroot (I buy beetroots already cooked from the supermarket, and drain the liquid off well)
240g cooked chickpeas
1 tbsp fresh lemon juice
1 clove of garlic
1 tbsp tahini paste
salt and pepper, to taste
dash of unsweetened almond milk, to blend
Instructions
Pre-heat the oven to 190C
Lightly grease a small baking tray with coconut oil and roast the beetroot for 20-25 minutes, until it begins to darken and caramelise on its surface.
Remove it from the oven and leave aside to cool slightly.
Cut the beetroot into halves and then quarters.
Place the beetroot and cooked and drained chickpeas into a blender or food processor, along with the lemon juice, garlic, tahini, salt and pepper. Add a dash of almond milk to help blend, if necessary.
Combine until a smooth and creamy hummus forms. Taste and adjust seasoning, if necessary. You may want to add more lemon juice to offset the earthy sweetness of the beetroot.
Serve chilled.
Notes
Any leftovers can be stored in an airtight container in the fridge for up to 3 days.
Rosanna Davison Nutrition https://www.rosannadavisonnutrition.com/