Hey guys!
Hope your Friday is going great 🙂 I've been running around all day getting ready to attend the Ferrero Raffaello Summer Party in Berlin tomorrow evening, and popped into Caris Closet to collect a dress and a pair of earrings for the event.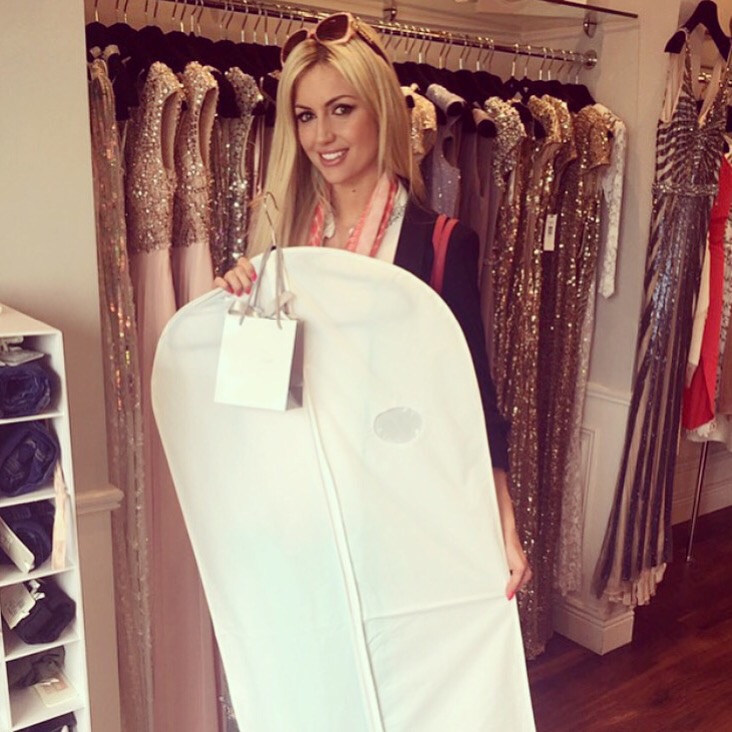 On days when I'm out and about, I always like to be comfy. And as much as I'd love to wear summery sandals, I simply don't trust the Irish weather enough not to suddenly turn into a rainstorm!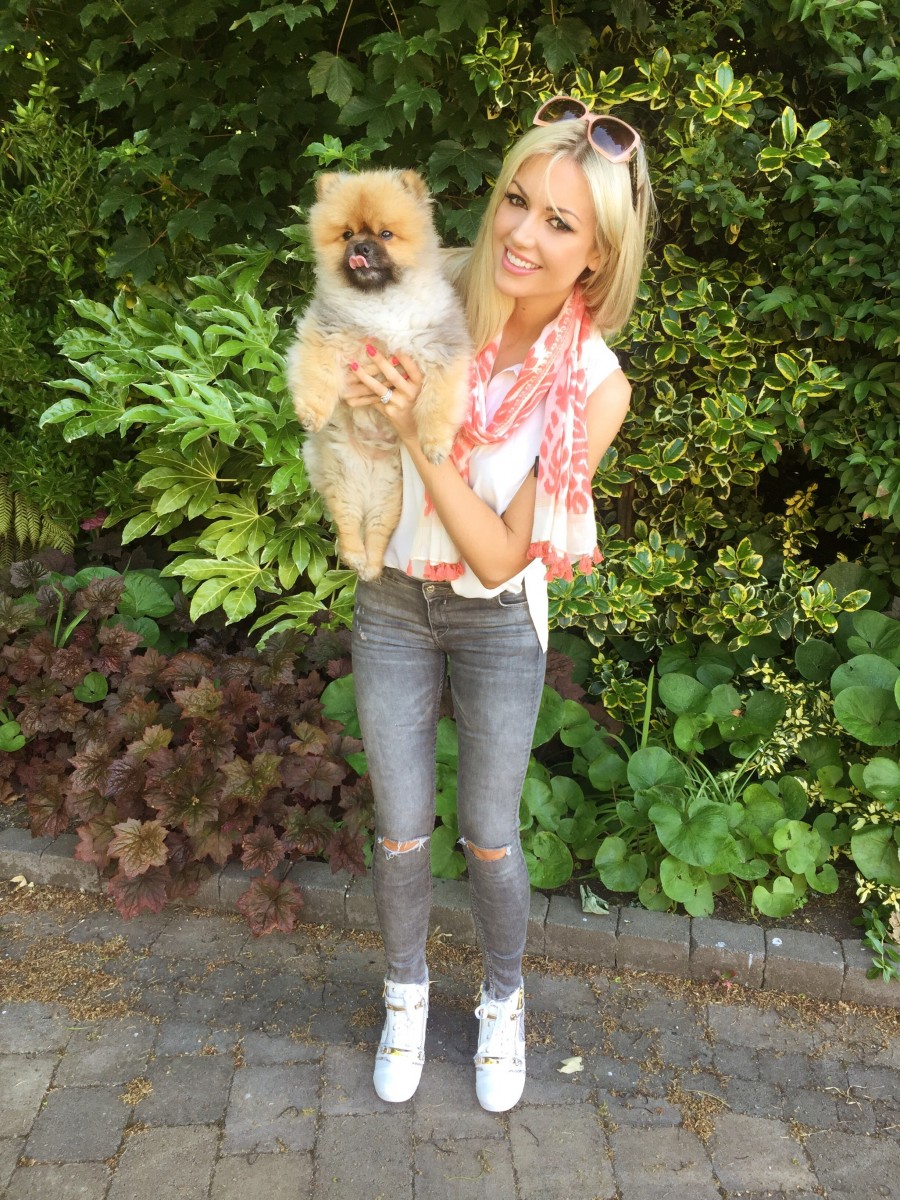 So these white wedge runners from River Island (€70) were perfect for today. They're as comfy as regular runners, but give you a little extra height and a touch of glam with their snakeskin effect and gold details. I ordered them online last week and they arrived a few days later 🙂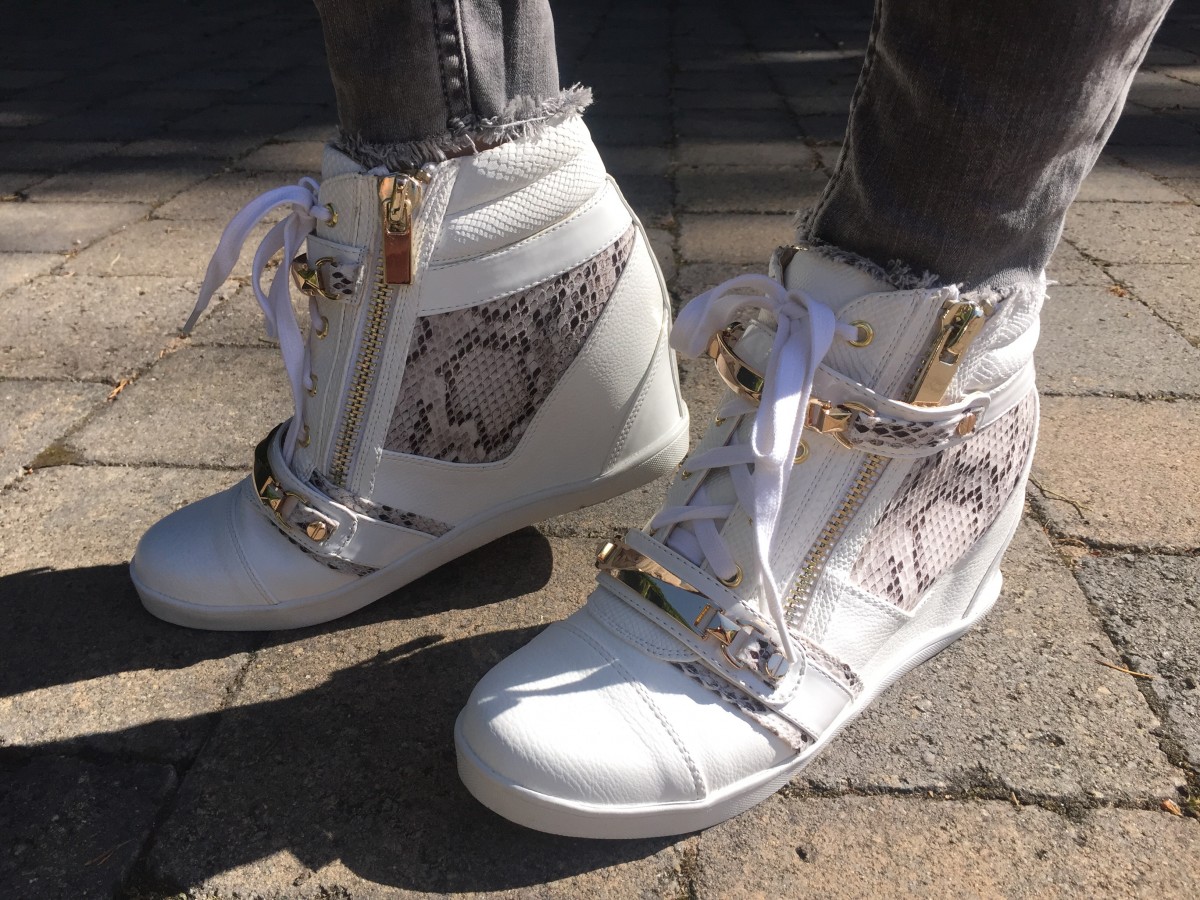 My grey skinny jeans are from Zara (€39.99) and my white embellished collar top (€45) is another recent purchase, and also comfy enough to wear around all day paired with a blazer and light scarf in case it gets chilly. I'm always cold so have learnt to be well prepared!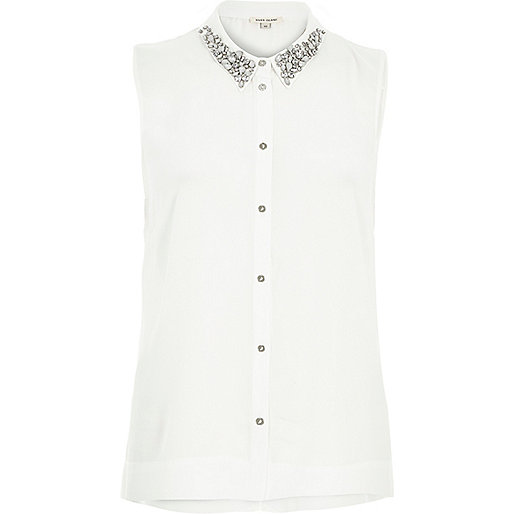 Moving from fashion to food… To celebrate giving away the gorgeous hamper full of Chia Bia goodies, I thought it would be apt to share this easy recipe for Chocolate Mousse and Salted Caramel Chia Pudding!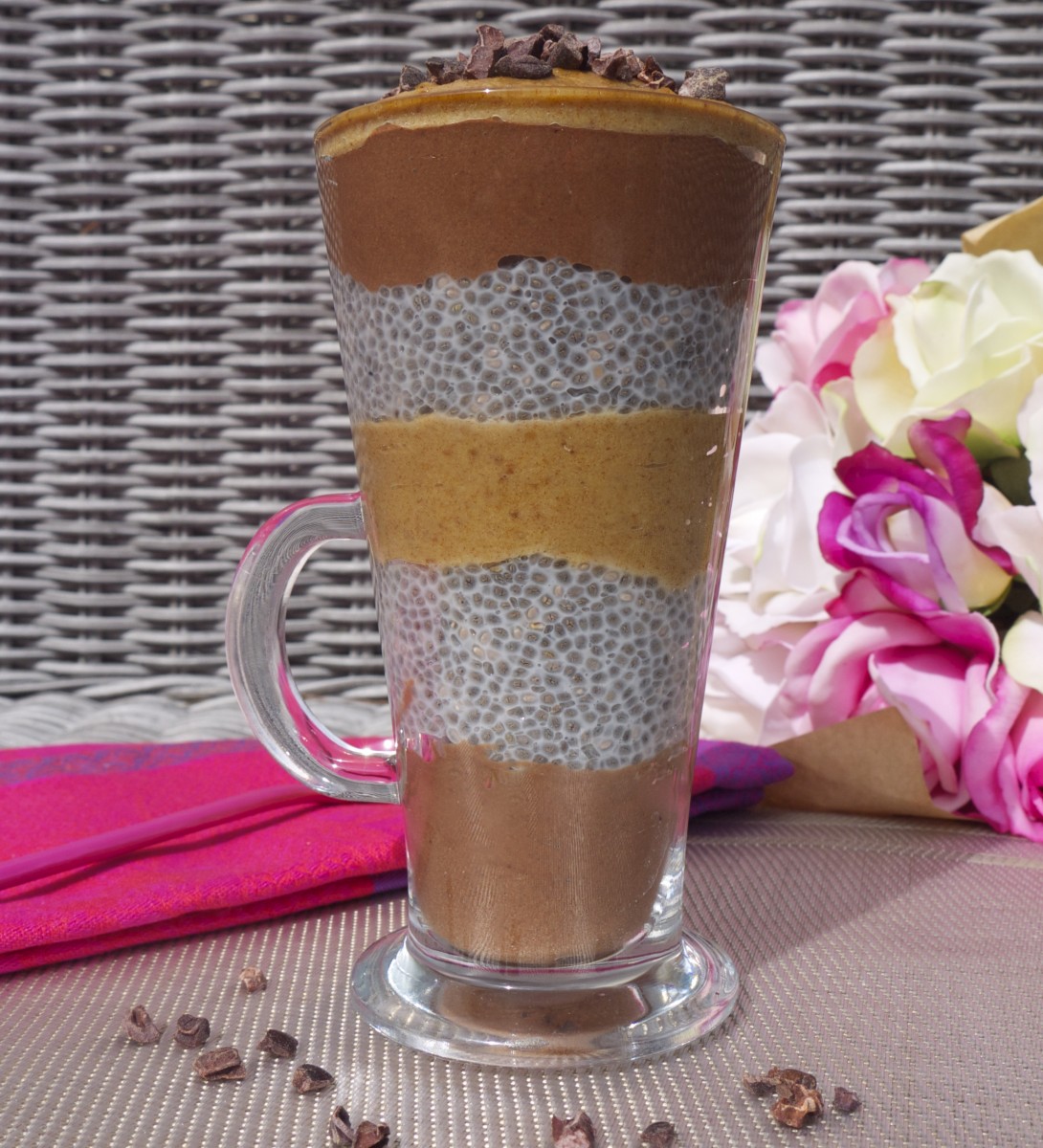 Now I know that it doesn't sound too healthy going by the name, but this recipe is free from refined sugar, gluten, dairy and soy and absolutely jam-packed with omega-3 fats, fibre, protein, minerals and yumminess. Hurrah!
In fact, chia seeds are one of the fastest dietary routes to smoother, softer skin, because their essential fatty acids are so important for nourishing and lubricating your skin from the inside out. And who doesn't want a younger-looking complexion!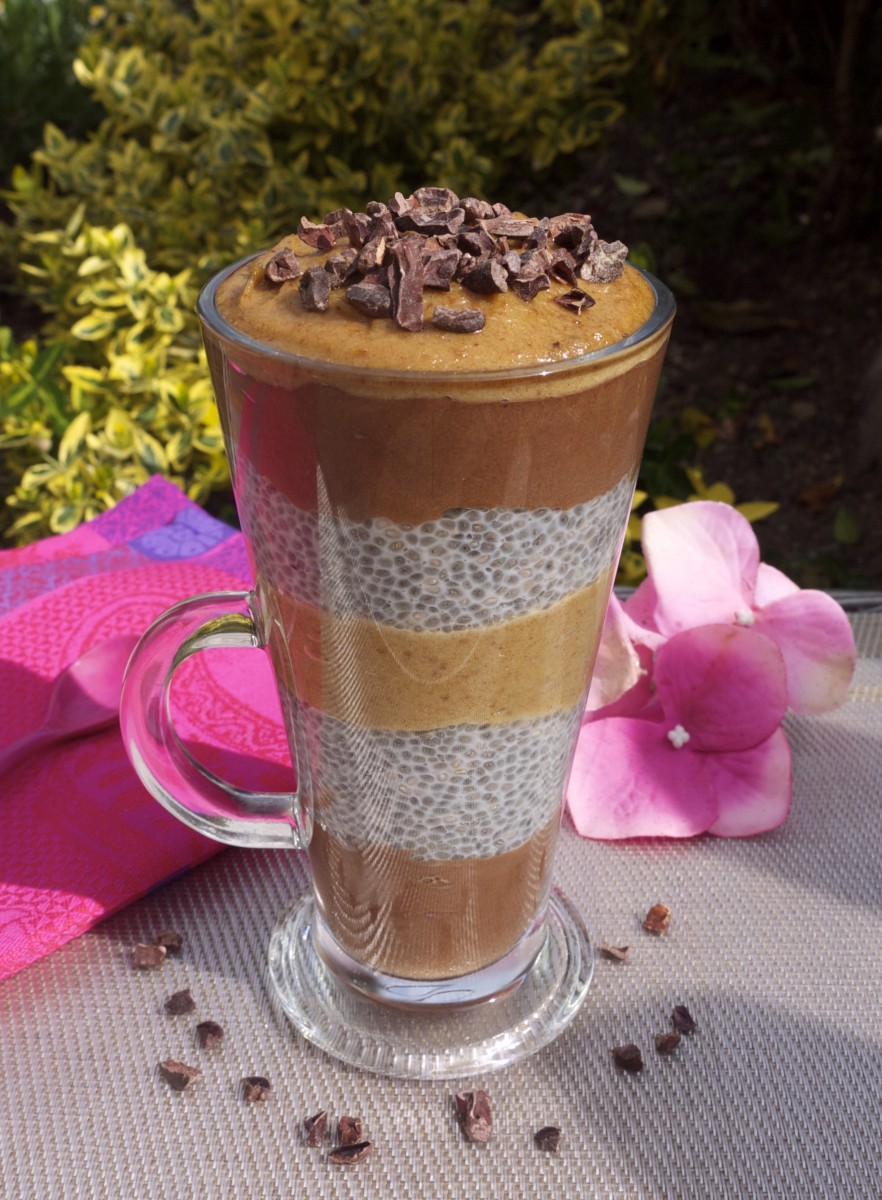 For those of you unfamiliar with chia pudding, it's simply made by soaking chia seeds in liquid for about 10 minutes. They absorb all of the fluid, swelling to up to 15 times their size. This also makes them brilliant for hydrating your system and helping to keep you full for hours as you're less likely to reach for fattening sugary snacks.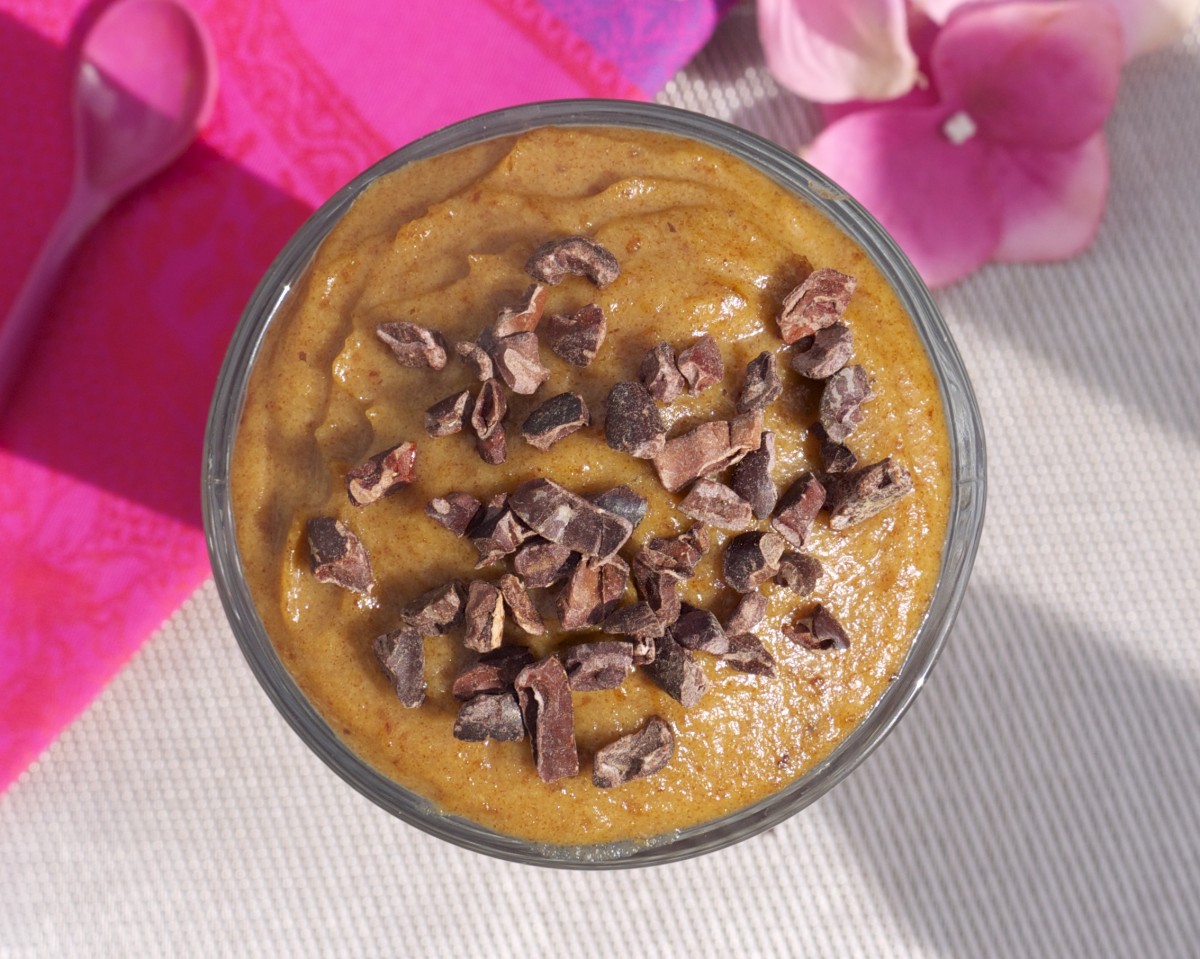 Chia seeds have a very neutral taste, so can be served with whatever selection of flavours you choose. For breakfast, I often pair them with coconut and fresh berries. But here I wanted to create more of an indulgent dessert, that wouldn't totally ruin a healthy eating plan.
I soaked the chia seeds in unsweetened almond milk and vanilla extract, before layering them up with my homemade chocolate mousse and salted caramel sauce. YUM!
The chocolate mousse is really creamy, and made from frozen banana, Coyo coconut milk yoghurt or coconut cream, raw cacao powder, dates and vanilla. The caramel sauce is a firm favourite of mine as it's so delicious, and is made from simply blending up soaked dates with tahini paste and vanilla. Easy!
I topped the dessert with a spoonful of cacao nibs, which are the raw form of chocolate and bursting with antioxidants and minerals including magnesium, which helps to relax a rattled nervous system. Perfect for a Friday evening after a long and busy week!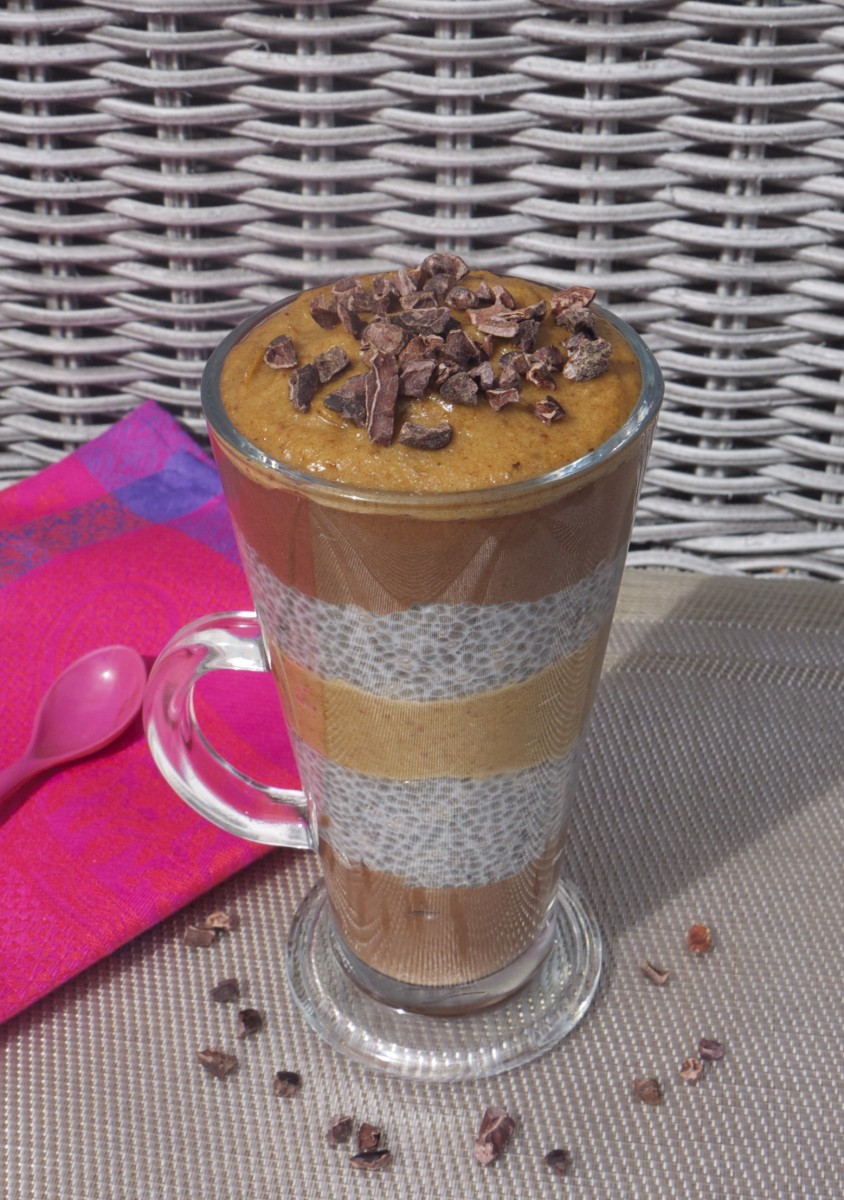 Let me know if you give this chia pudding recipe a go and I love to see all your creations on social media! Simply tag #RosannaDavisonNutrition on Instagram or Twitter or come on over to my Facebook to say hello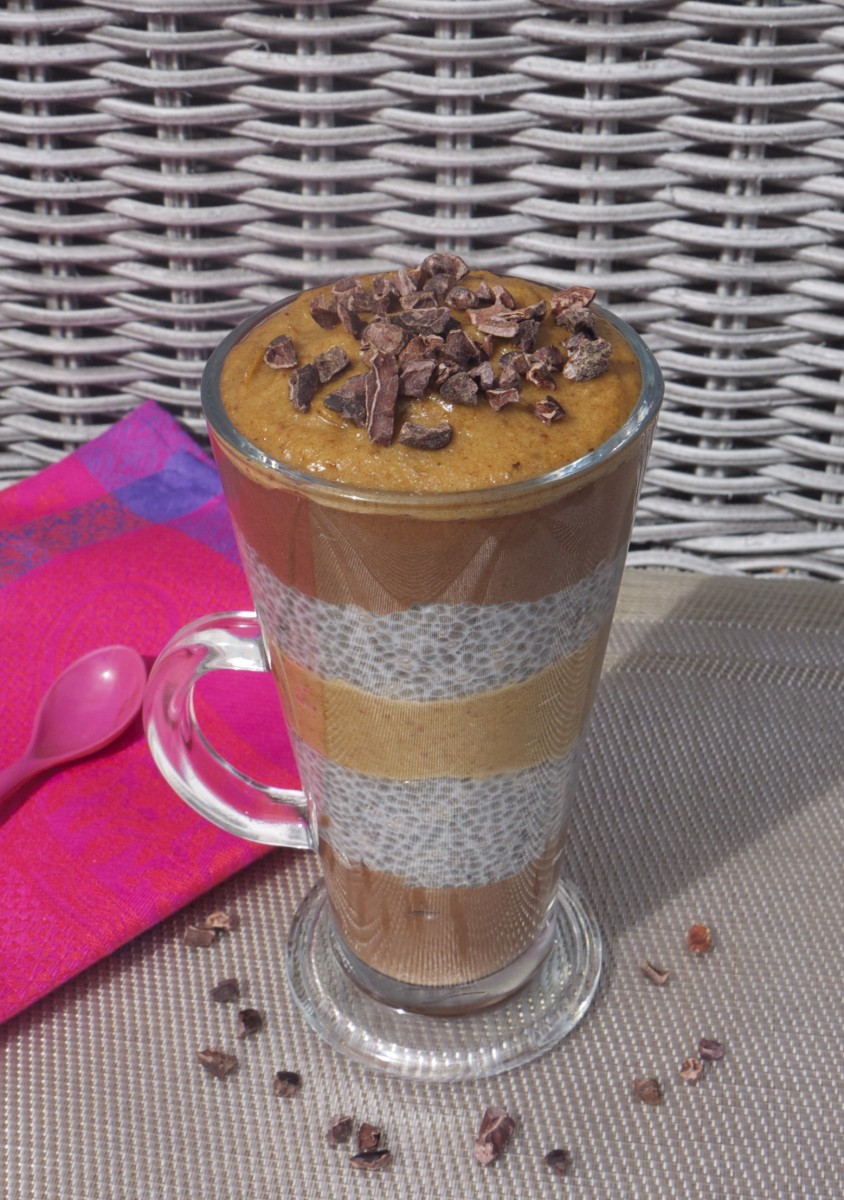 Chocolate Mousse and Salted Caramel Chia Pudding
2015-06-19 22:13:09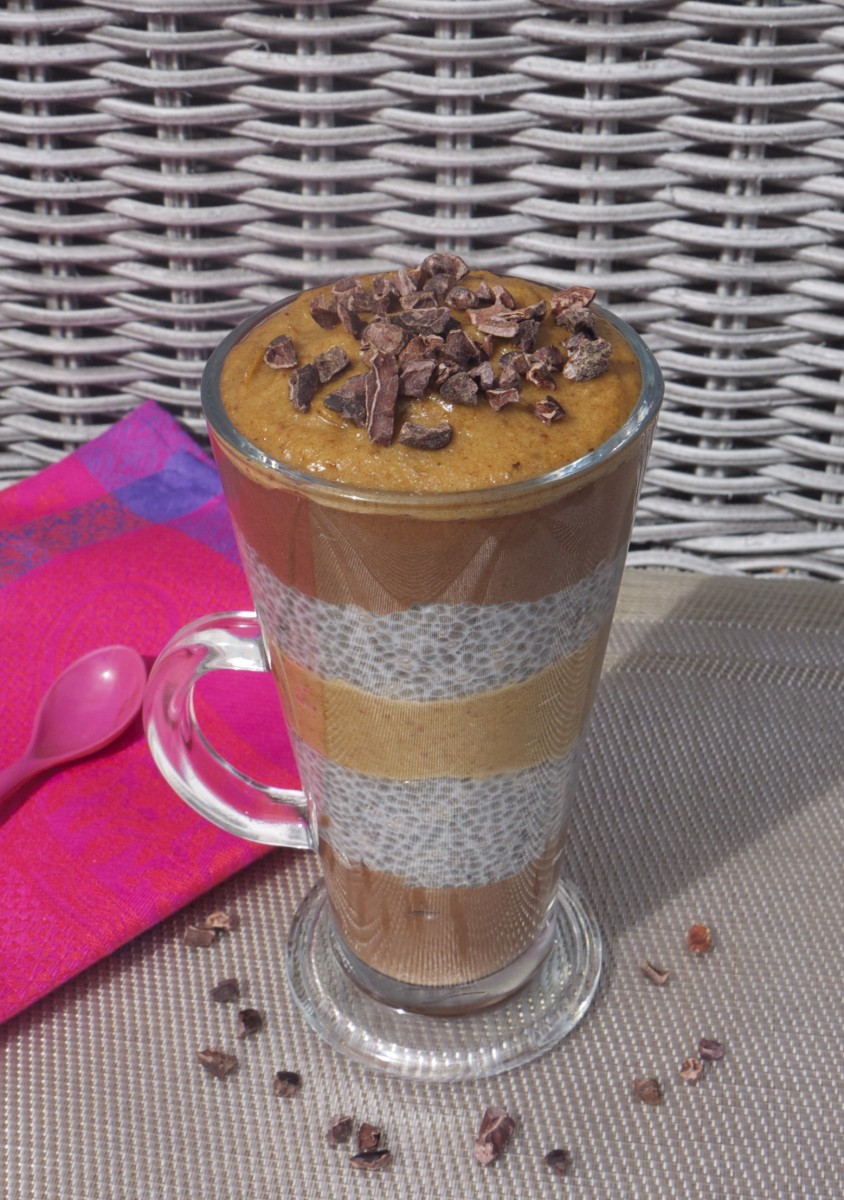 Serves 1
A delicious way to enjoy all the goodness of chia seeds, and it tastes like an indulgent dessert. But it's healthy and free from refined sugar, gluten and dairy!
For the chia pudding
3 tbsp whole chia seeds
125ml (1/2 cup) unsweetened almond milk
1 tsp vanilla extract
For the chocolate mousse
1 banana, peeled, cut into chunks and frozen for at least 2 hours
1 tbsp Coyo coconut milk yoghurt or full-fat coconut cream
4 dates, pitted and soaked in hot water for 20 minutes to soften
2 tbsp cacao powder
1 tsp vanilla extract
1 tbsp maple syrup or honey, to taste (optional)
splash of unsweetened almond milk, to blend
For the salted caramel sauce
75g (1/2 cup) dates, soaked in hot water for 20 minutes to soften
1 tbsp tahini paste
pinch of pink salt or Celtic sea salt
water to blend, if necessary
cacao nibs or chopped nuts, to serve
Instructions
Make the chia pudding first by mixing the chia seeds, almond milk and vanilla extract well in a bowl. Allow the seeds to absorb the liquid for ten minutes, stirring once or twice to ensure that all the seeds soak it up. Make sure that the seeds are completely submerged in the almond milk.
Next make the chocolate mousse by combining all ingredients in a blender or food processor until smooth and creamy. Use the almond milk to blend, if necessary. Taste and add honey or maple syrup if you prefer a sweeter taste (I had it without).
Make the caramel sauce by combining the dates, tahini and salt together until smooth and creamy, Use a splash of water to blend, if necessary.
Next, layer up the ingredients in a tall glass or jar, beginning with the chocolate mousse, then a layer of chia pudding, then caramel sauce and continue until you reach the top.
Sprinkle with cacao nibs or chopped nuts and serve.
Notes
Any leftovers will keep in an airtight container in the fridge for up to 2 days.
Rosanna Davison Nutrition https://www.rosannadavisonnutrition.com/