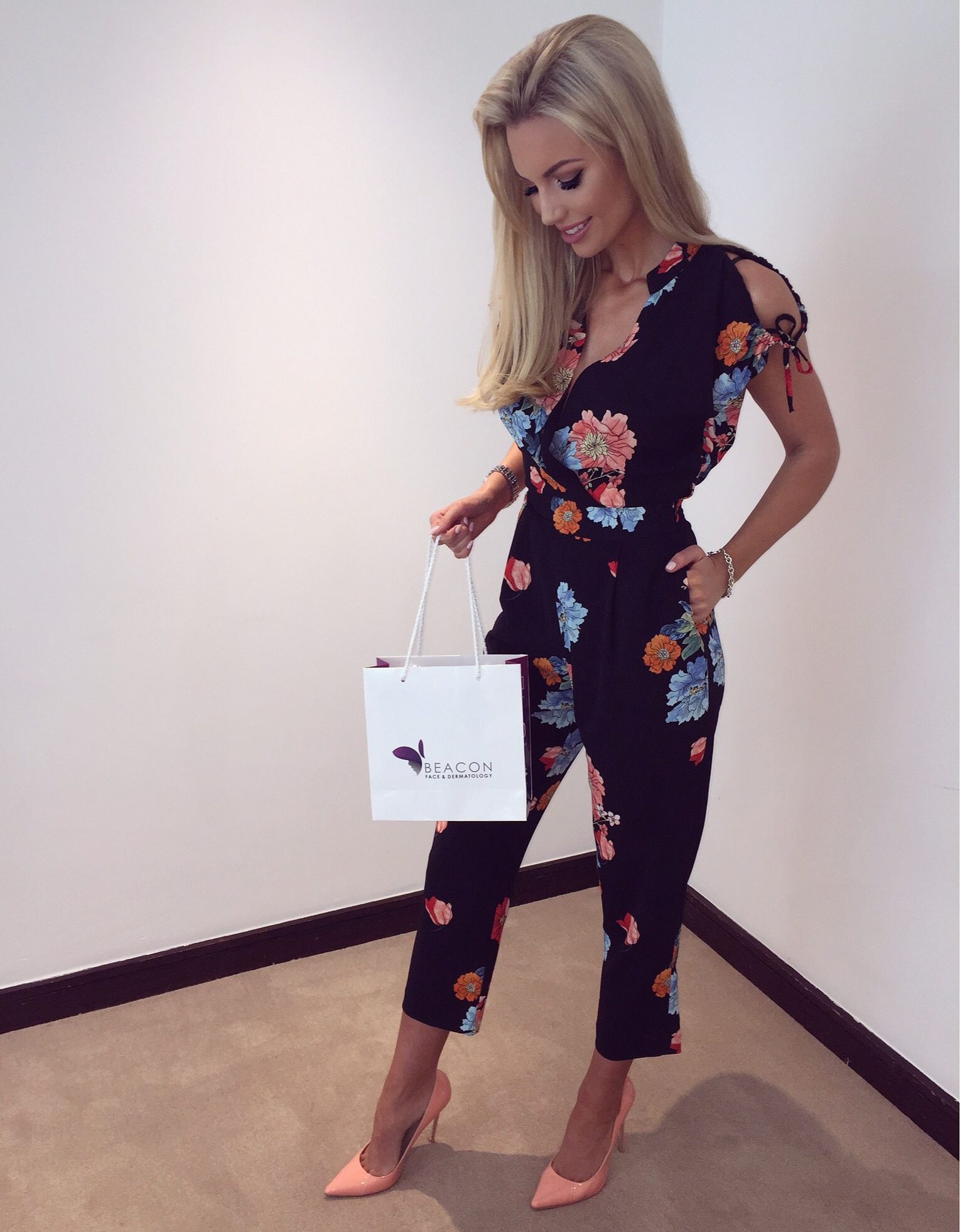 A chilled-out working lunch on a Friday in great company is always a good idea, and just a few days ago I was lucky enough to nab an invite to an intimate lunchtime gathering hosted by the Beacon Face and Dermatology Clinic, in the chic surrounds of the Beacon Hotel.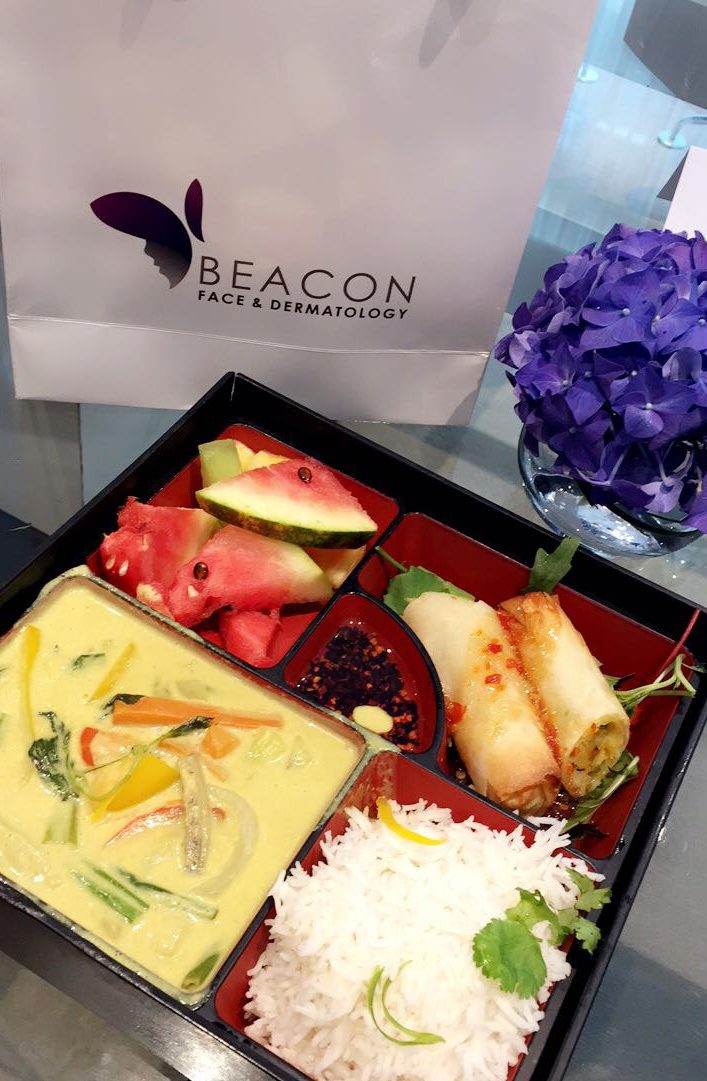 I'm a big fan of the HydraFacial at the clinic, for helping to keep my skin feeling smooth and hydrated, and try to get in as regularly as I can. On Friday, over a delicious bento box lunch, the clinic's founder, Mr. Kambiz Golchin, announced details of the Beacon Face and Dermatology Clinic's exciting new treatment, aptly named The Secret.
Designed for lifting and toning the body, The Secret machine is one of only ten in the world and is said to deliver incredible results, akin to intense gym workouts but from the comfort and privacy of the clinic's comfortable treatment rooms.
As a big fan of the Dr. Levy range with its innovative stem cell technology, I was delighted to see that guests were treated to a bottle of their 3Deep Cell Renewal Micro-Surfacing Cleanser in the goody bags on the day. I've been using this almost daily for the past 5 or 6 weeks and love how soft and smooth it makes my skin feel. I cleanse off my makeup, then rub a small amount all over my face and leave it for up to five minutes before washing it off.
The cleanser is available from Beacon Face and Dermatology for €50 a bottle, which I know is pricey but as little goes a long way and I do feel that it's very much worth it.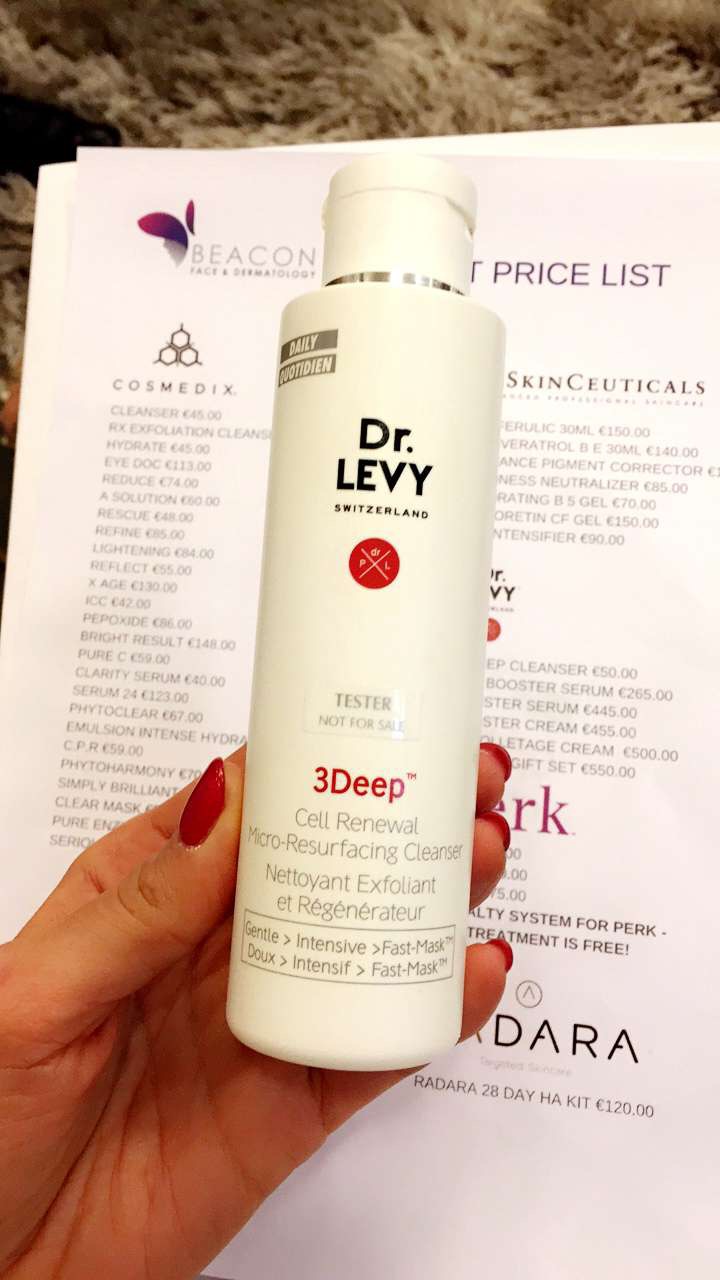 I wore my Zara floral print jumpsuit (€49.95) paired with baby pink Paris pumps from House of CB (£119.99) to feel cool and comfy on what was one of the warmest days of the year so far.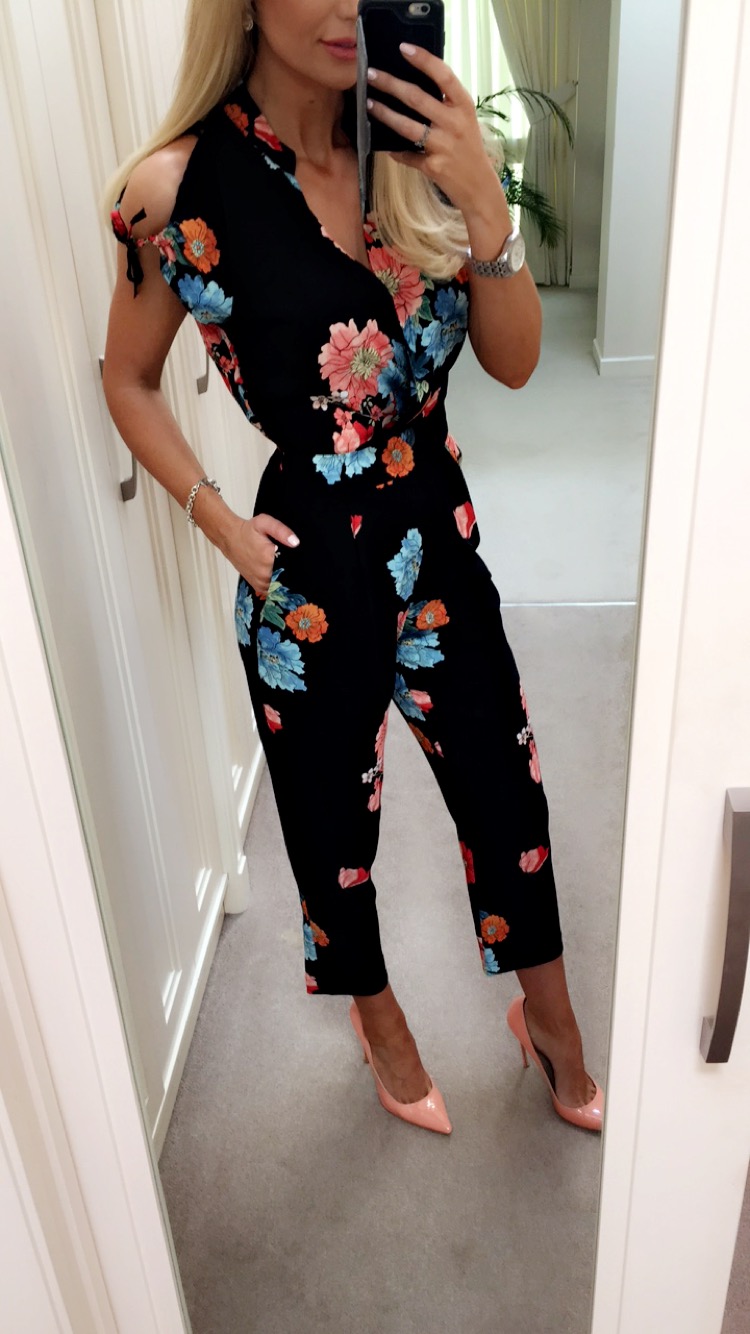 This long, floral print jumpsuit features a wrapped, V-neck front and short sleeves with exposed shoulders. It also has matching drawstring closure at the sleeves, side pockets and side zip and button fastening. I love a dressy jumpsuit as an easy day-to-night outfit, and this one can be dressed up with a pair of killer heels or into a more casual outfit with a pair of glam flats. In fact, after this lunch, I popped on a pair of ballet pumps and headed straight to the supermarket in it!
If this Zara version isn't your thang, I've rounded up a handful of my absolute fave floral jumpsuits for any summer occasion:
Grown-up and elegant yet with a pretty daring neckline, I love those pops of red scattered across this jumpsuit. A little bandeau top could be worn underneath to make it more suitable for daytime.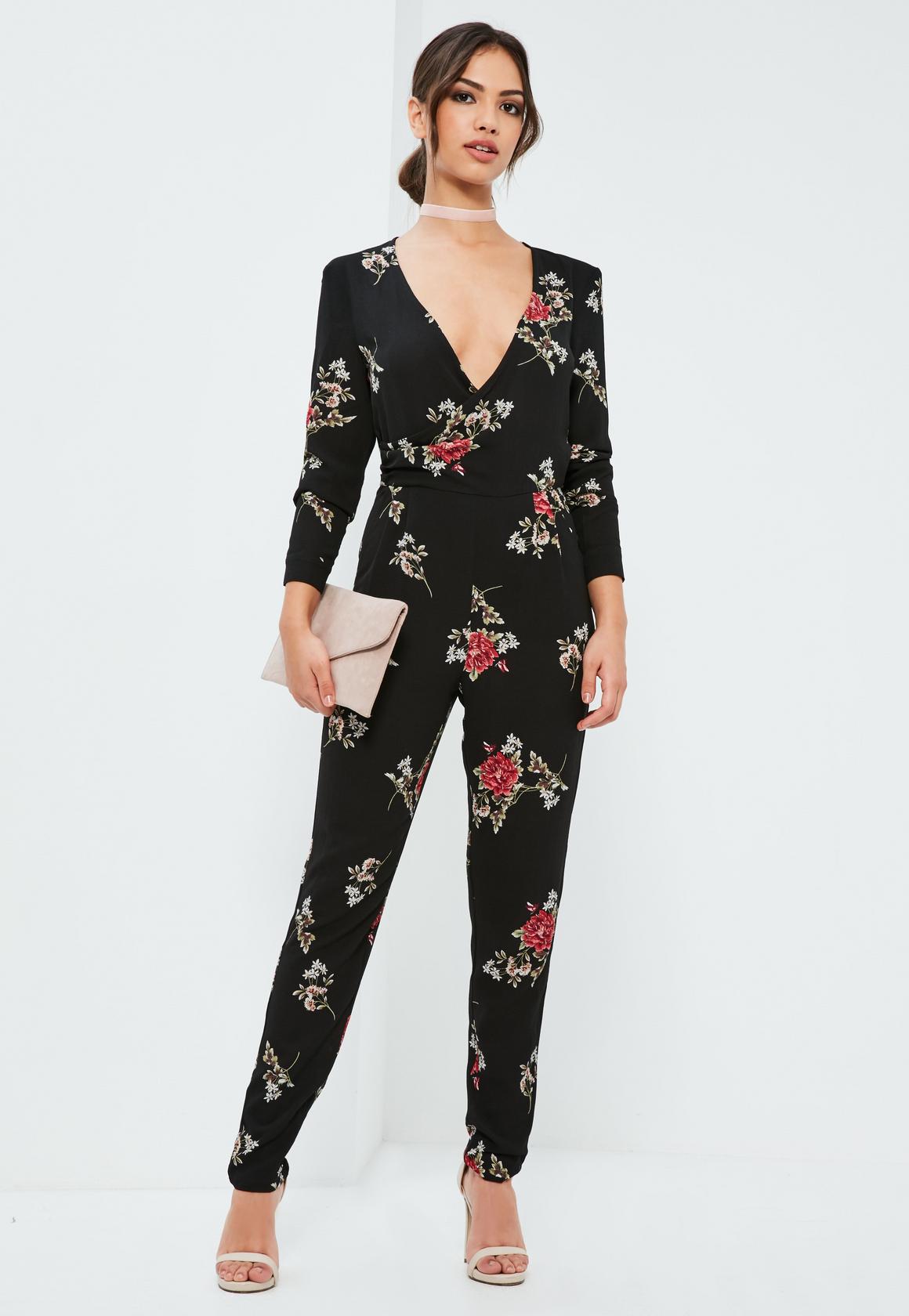 RI Plus Black Floral Jumpsuit (€110)
I adore these statement flowers and vibrant brights against the black, while the open shoulder detail makes it perfect outfit for cocktails on a warm summer's evening.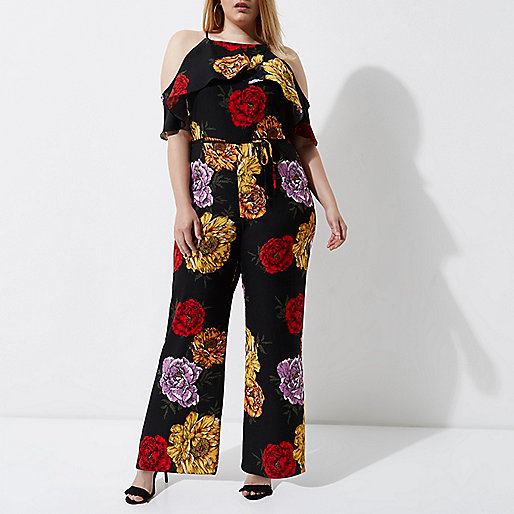 I'm a little bit in love with the pretty pastels and grown-up shape of this cropped jumpsuit.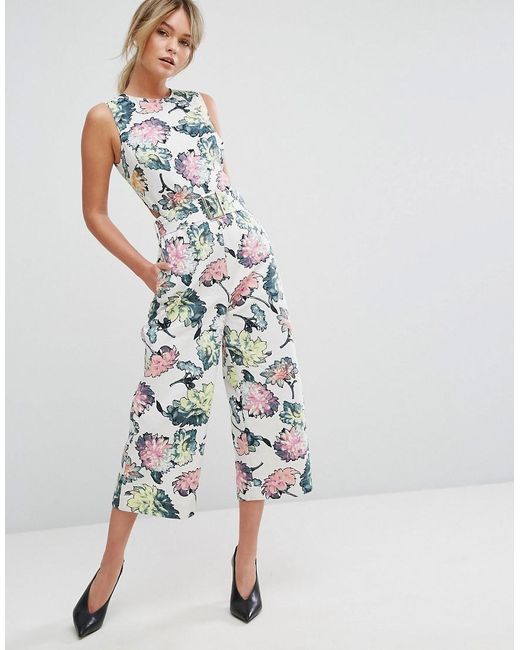 The belt cinches you in at the waist for a great shape, while the cropped leg shows off just the right amount of ankle to keep it classy for both work and play.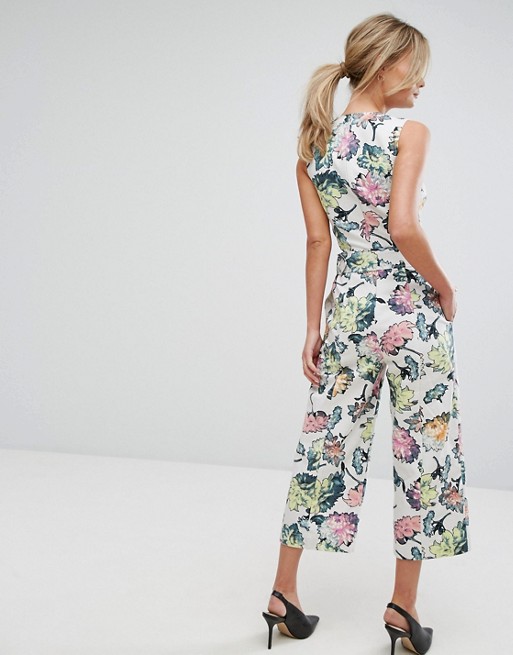 This red and white pattern just screams summer! It's fresh, feminine and seriously pretty with simple strappy sandals.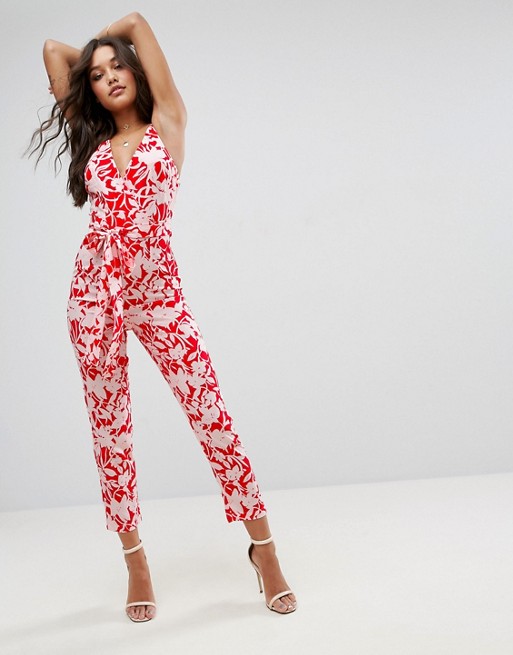 I'm a total sucker for this gorgeous dusty pink, which I think looks so good against almost all skin tones. I really like the pattern across the bottom of this jumpsuit, and would wear it with a pair of pretty sandals for an elegant holiday look.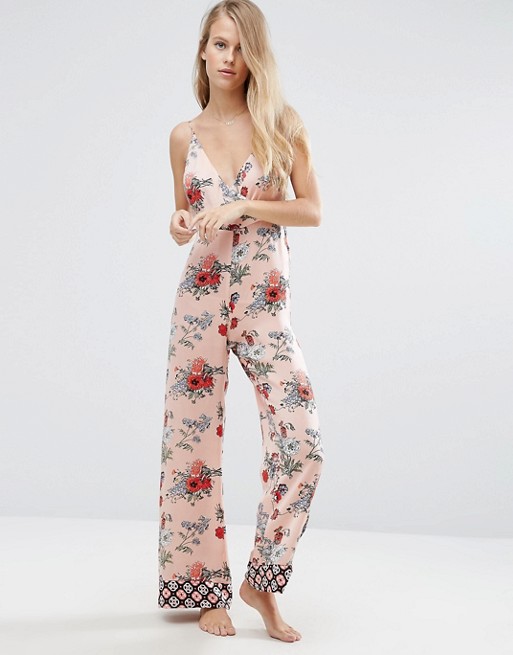 Happy jumpsuit shopping!
Rx