Hi guys!
Hope your week is going well and the sun has been shining wherever you are in the world 🙂
Last night I enjoyed a gorgeous dinner and catch-up with friends. It was such a beautiful day here in Dublin that I wanted to wear something summery, but warm enough to keep the evening chill at bay.
So I settled on this little black jacquard embellished boxy jacket (€80), which is a great way to dress up jeans and a little white vest or to wear over a little black dress.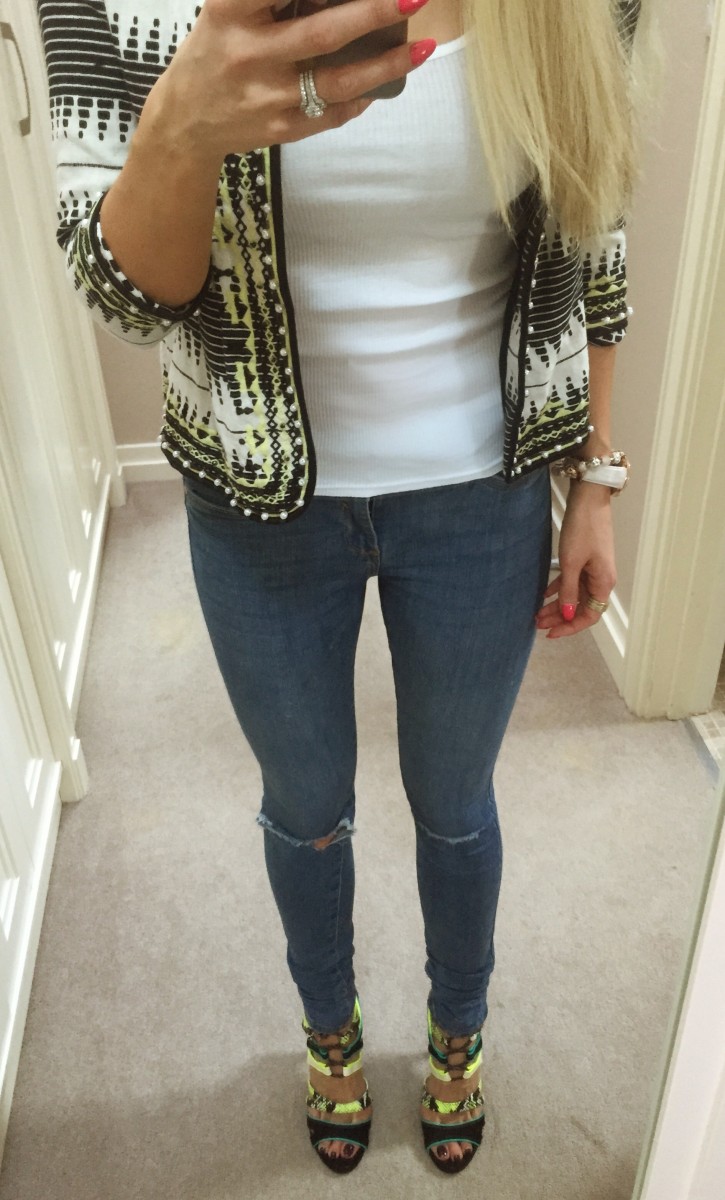 My jeans are mid wash ripped knee Amelie super skinnies (€50), and so comfy! They're mid-rise for a flattering shape and come in a range of washes. They really help to pull you in in all the right places 🙂
I picked up these Ghecko Carvela Green High Heels this week, and love their bright neon and lace-up detail. The heels are high, but their shape keeps your foot secure, so they're easy to walk in. And these days, I definitely appreciate shoes that I can actually walk in without falling over!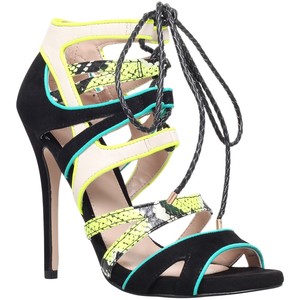 I bought this vanilla Coyo yoghurt yesterday in Nourish, as it's a flavour I haven't tried before and I loooove all things vanilla! It contains real vanilla seeds, which makes it taste like vanilla ice-cream.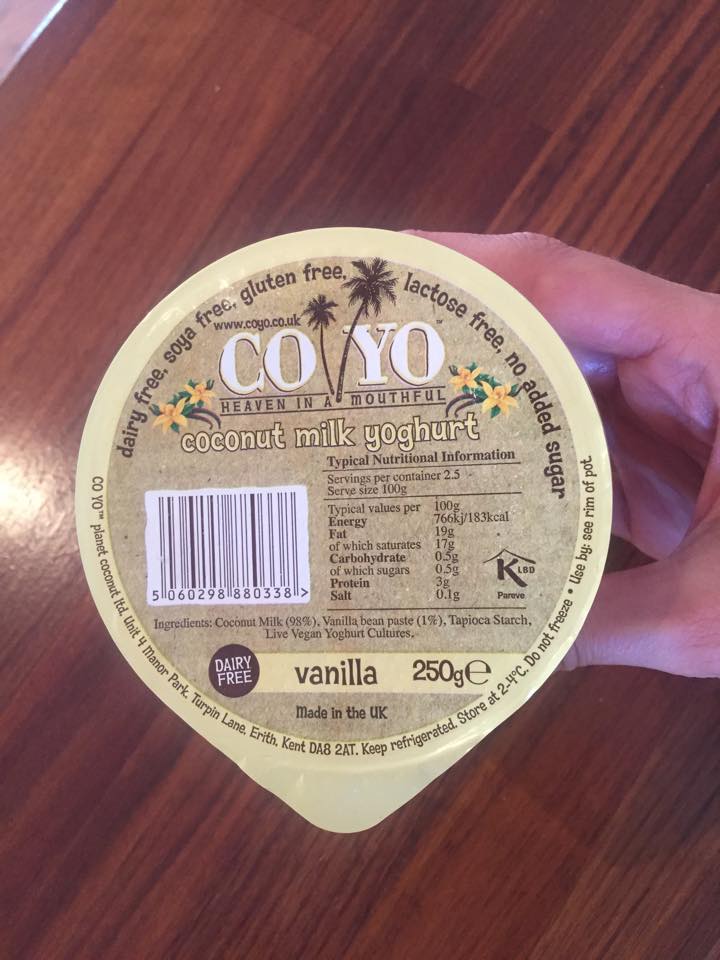 I really wanted to use it for a recipe today rather than just eat it straight from the pot, so I came up with this yummy breakfast or snack option, featuring juicy blueberries and a homemade raw granola – rawnola!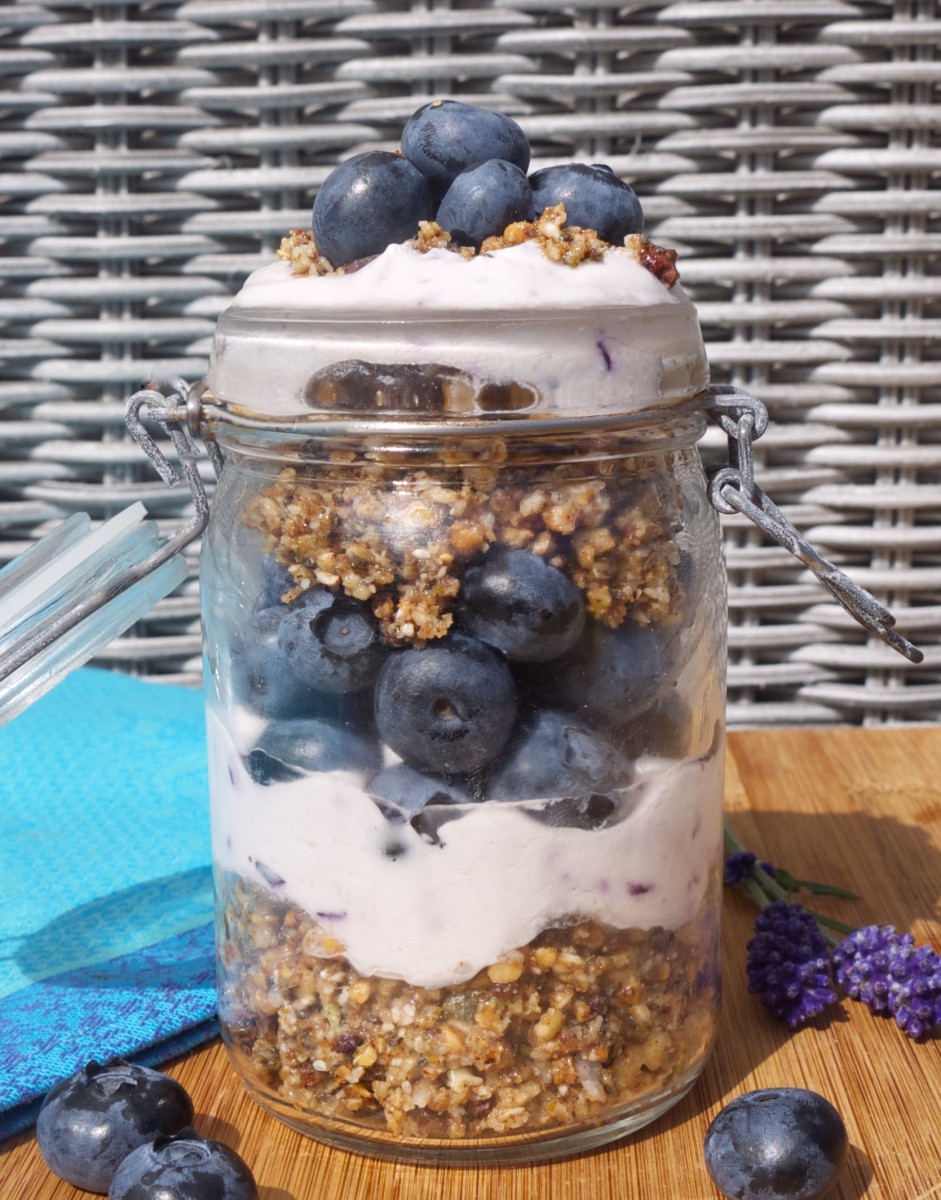 It couldn't be more quick or simple to make and it took me less than ten minutes, yet it makes a great option if you're having friends around as it looks so pretty layered up in a glass or jar.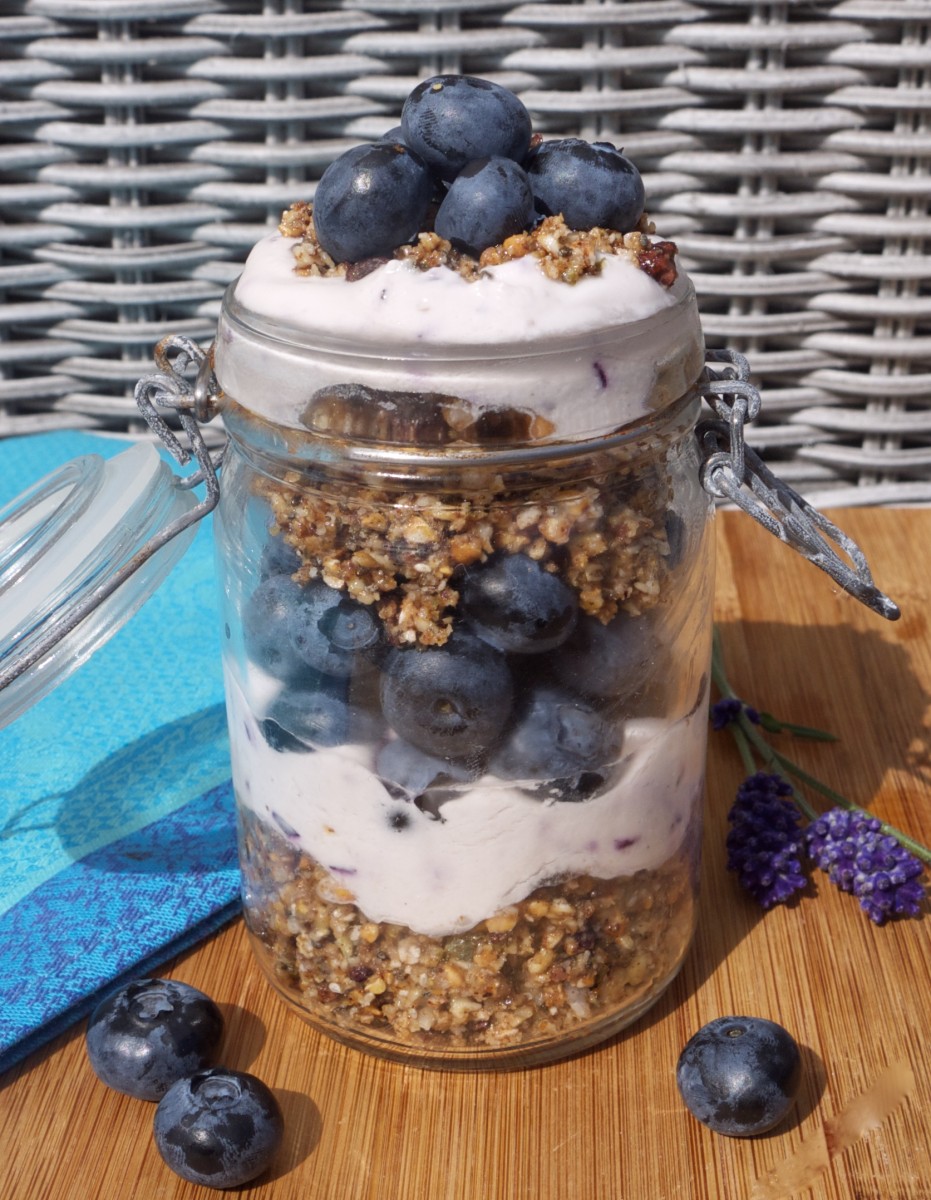 It's also a good option for those following a low-carb diet, as blueberries are a low sugar fruit but rich in antioxidants. I used cinnamon and a few drops of Stevia to sweeten the Rawnola, but it's otherwise a selection of various nuts, seeds and buckwheat held together with almond butter and coconut oil. The recipe makes a big enough batch for two to three servings, and tastes great sprinkled on smoothies or just enjoyed as a satisfying snack.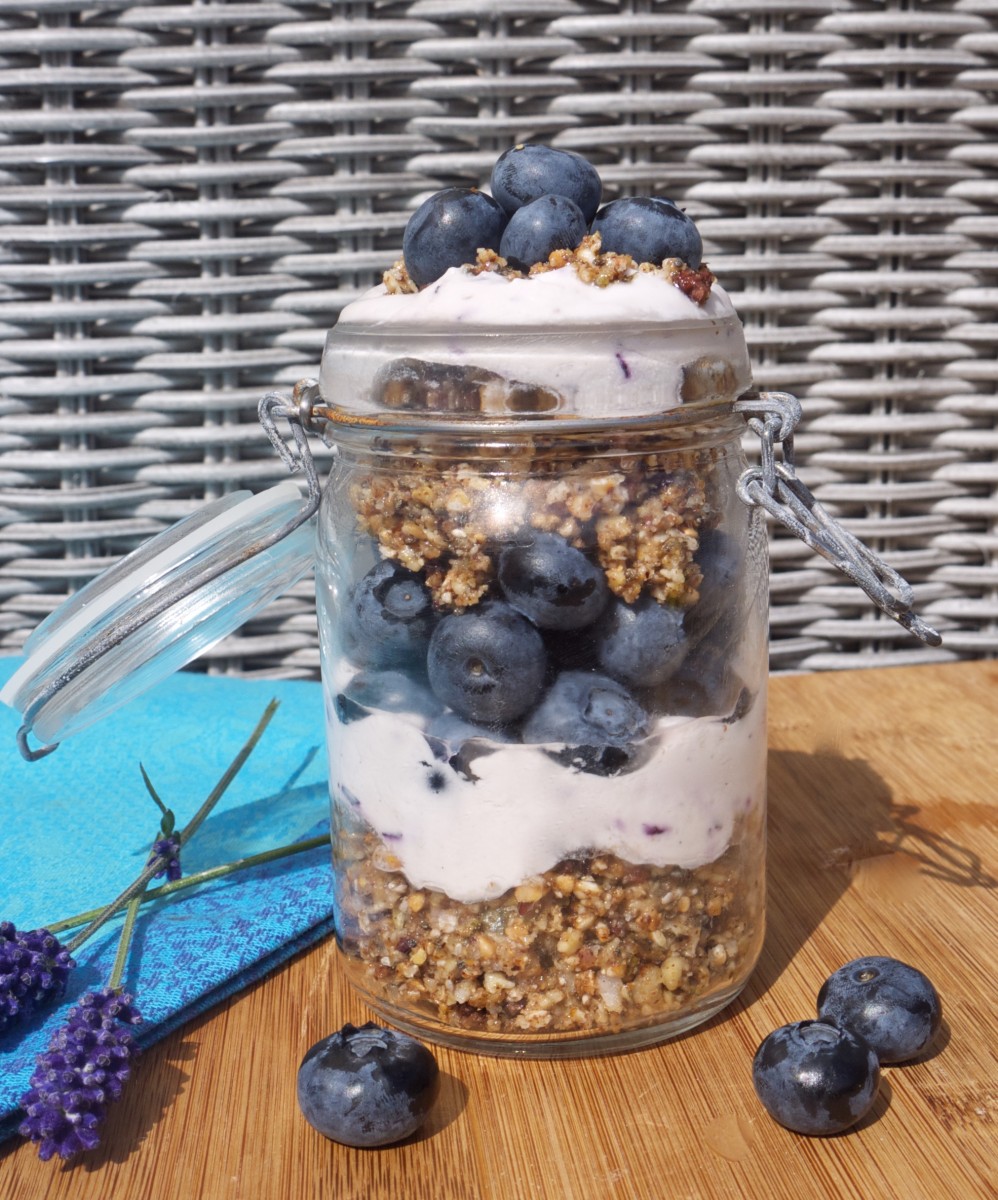 Feel free to use raspberries or strawberries in place of the blueberries, as they're similarly high in protective nutrients and their summery flavour would be delicious with the vanilla coconut whip.
Let me know if you give this parfait a go and I love to see all your creations on social media! Simply tag #RosannaDavisonNutrition on Instagram or Twitter or come on over to my Facebook to say hello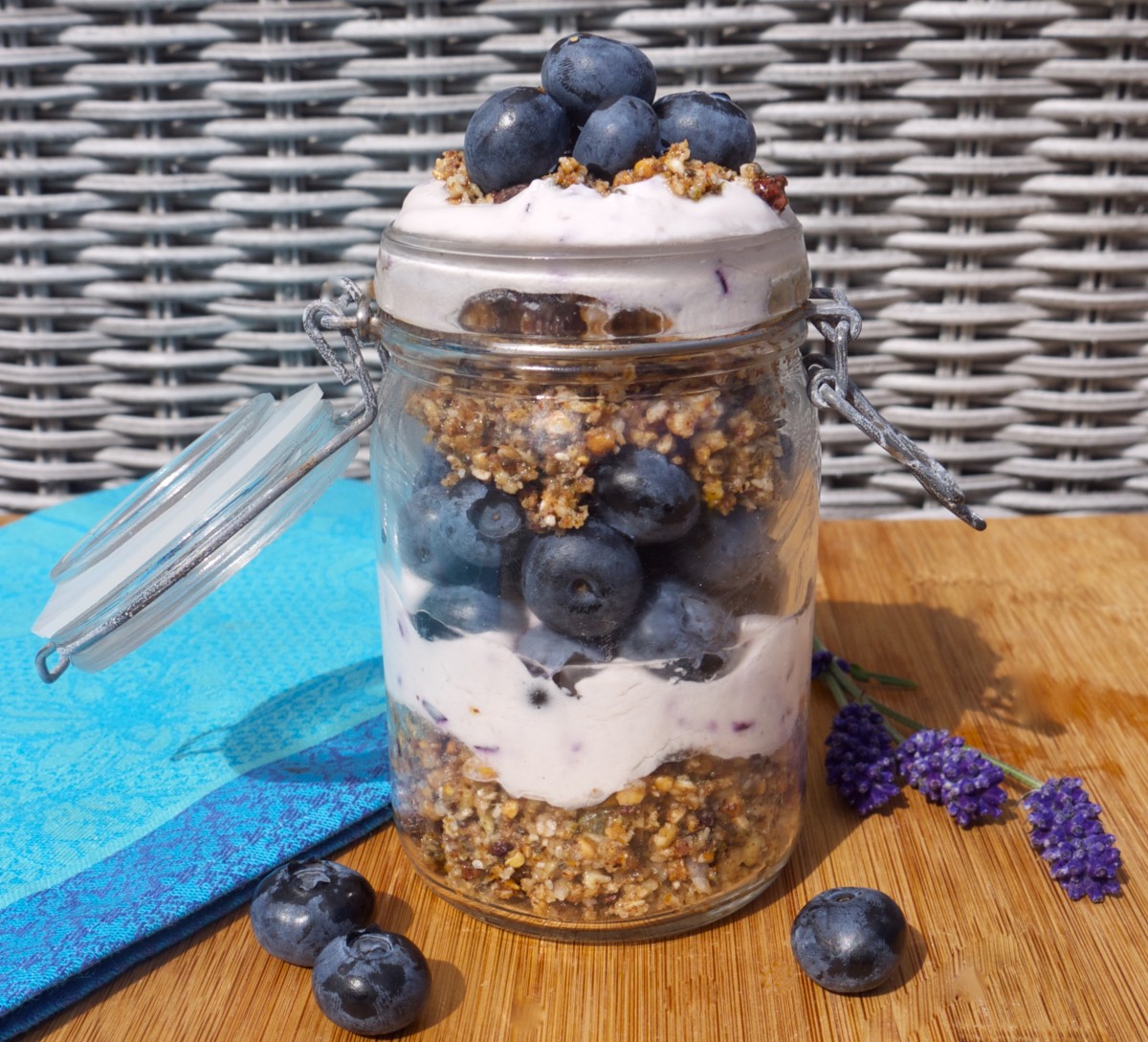 Blueberry-Vanilla Whip with Crunchy Rawnola
2015-06-23 18:42:29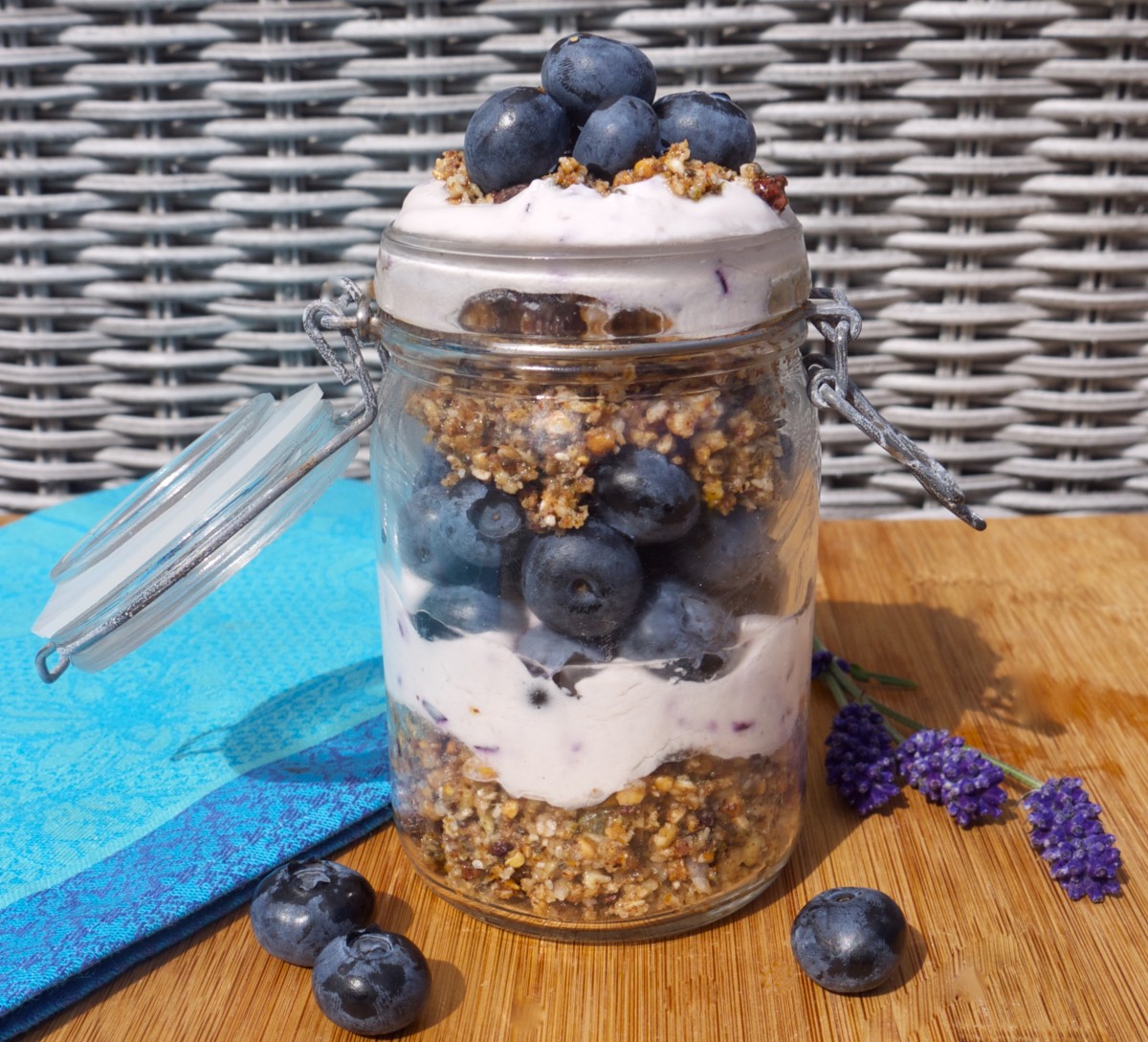 Serves 1
A tasty breakfast or snack idea, low in carbs and rich in protein, fibre, antioxidants and healthy fats.
For the Blueberry-Vanilla Whip
100g plain or vanilla coconut milk yoghurt
125g (a regular punnet) fresh blueberries, rinsed
1 tsp pure vanilla extract (not necessary if already using vanilla-flavour yoghurt)
For the Rawnola
3 tbsp buckwheat groats
2 tbsp desiccated coconut
1 tbsp whole chia seeds
2 tbsp whole raw almonds
1 tbsp pumpkin seeds
1 heaped tsp cinnamon
1 tbsp raw virgin coconut oil
1 tbsp almond butter/hazelnut butter
1 tbsp raw cacao nibs (optional as they can be harder to find)
For the Blueberry-Vanilla Whip
Place HALF of the blueberries, coconut milk yoghurt or cream and vanilla extract in a blender or food processor (I used a blender) and combine until smooth and creamy.
You'll use the other half of the punnet of blueberries for layering up the parfait.
For the Crunchy Rawnola
Place all ingredients in a food processor or blender (I used a food processor fitted with an S blade) and combine until the mixture is crumbly.
Layer the different ingredients up in a glass or jar, starting with the rawnola, then the whip and the blueberries, and repeat until full.
Serve chilled.
Notes
Any leftovers will keep in an airtight container in the fridge for up to 2 days.
Rosanna Davison Nutrition https://www.rosannadavisonnutrition.com/