I just bought my first ripe mango of the year yesterday and couldn't wait to make something yummy with it!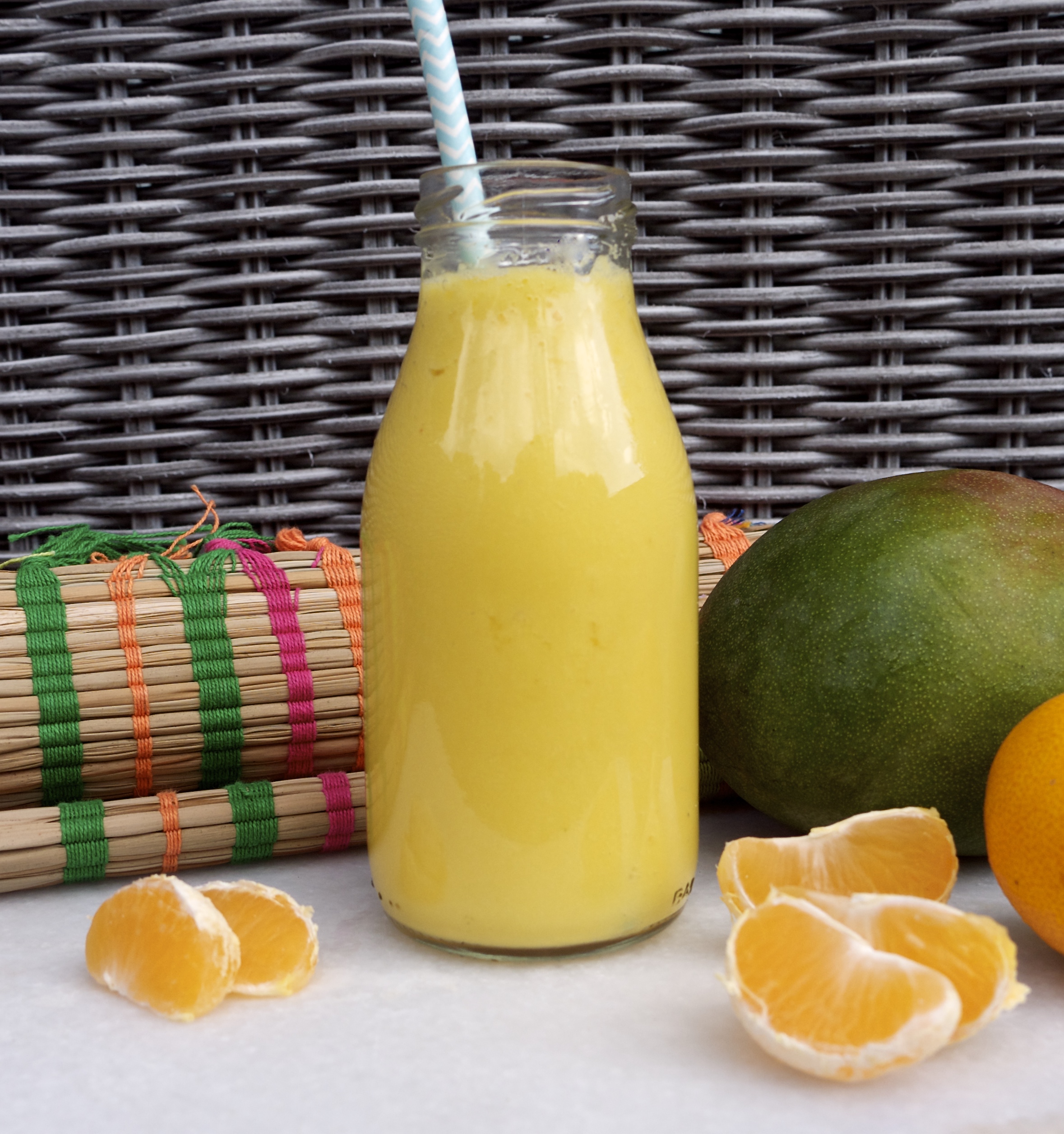 As one of the most popular tropical fruits in many parts of the world for its sweet, juicy flesh, the nutrients in mango are also extremely good for your skin and hair health. Rich in vitamins A, C and E plus beta-carotene, mangoes are a wonderful source of antioxidants to help rejuvenate your complexion, while vitamin A also protects and renews your skin cells and mucous membranes. Their vitamin E helps to protect your skin from UV damage and also supports hair growth and a healthy, nourished scalp.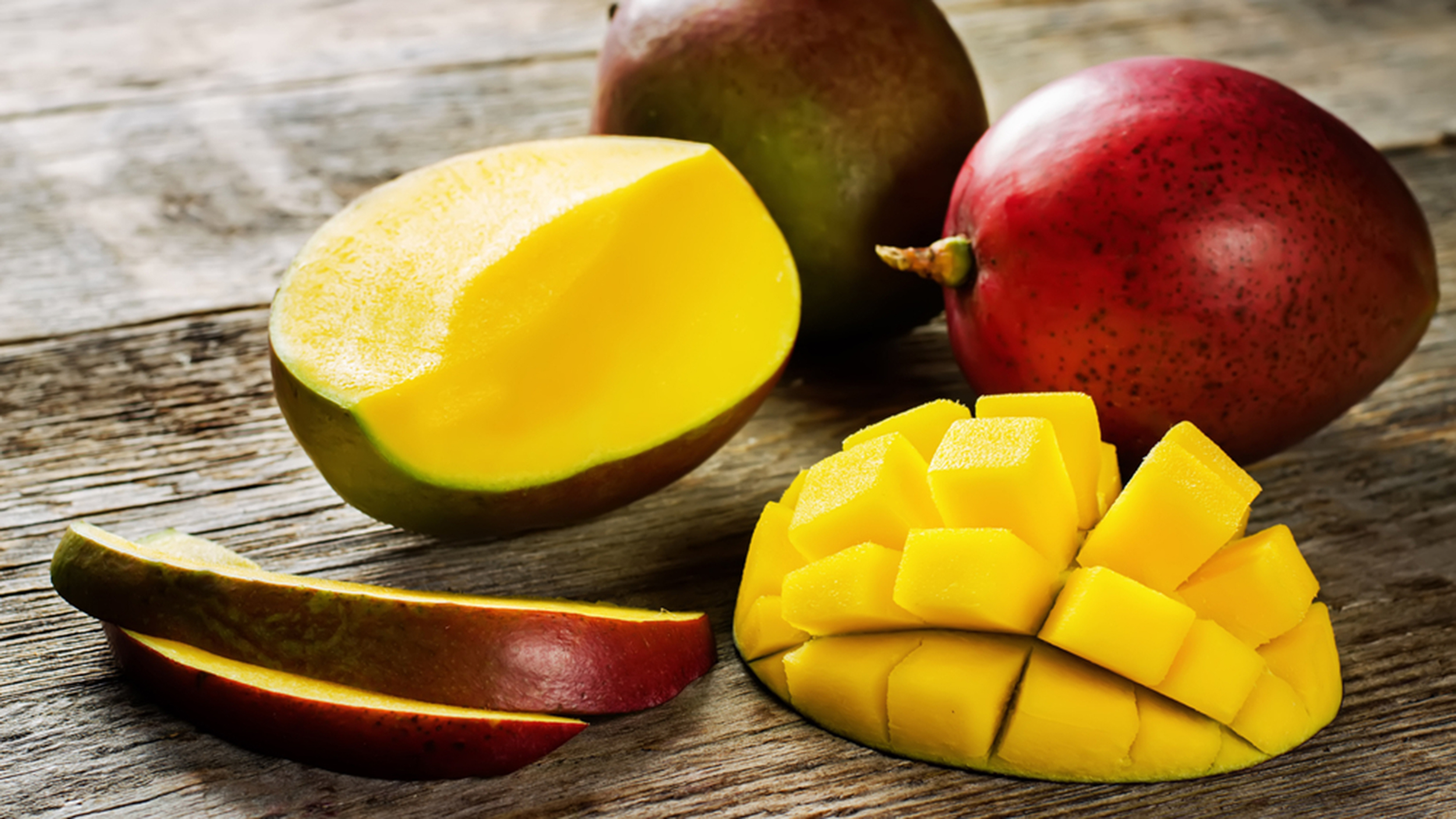 Full of essential minerals like copper to support the production of skin pigment melanin, potassium to support healthy blood pressure, and magnesium to aid in relaxing your nervous system and muscles. Recent research shows that mango may help to effectively lower blood sugar levels, which is great news for your overall health.
Mangos can be added to your diet regularly, and are suitable for anyone following a healthy eating plan, with around 100 calories per cup of mango.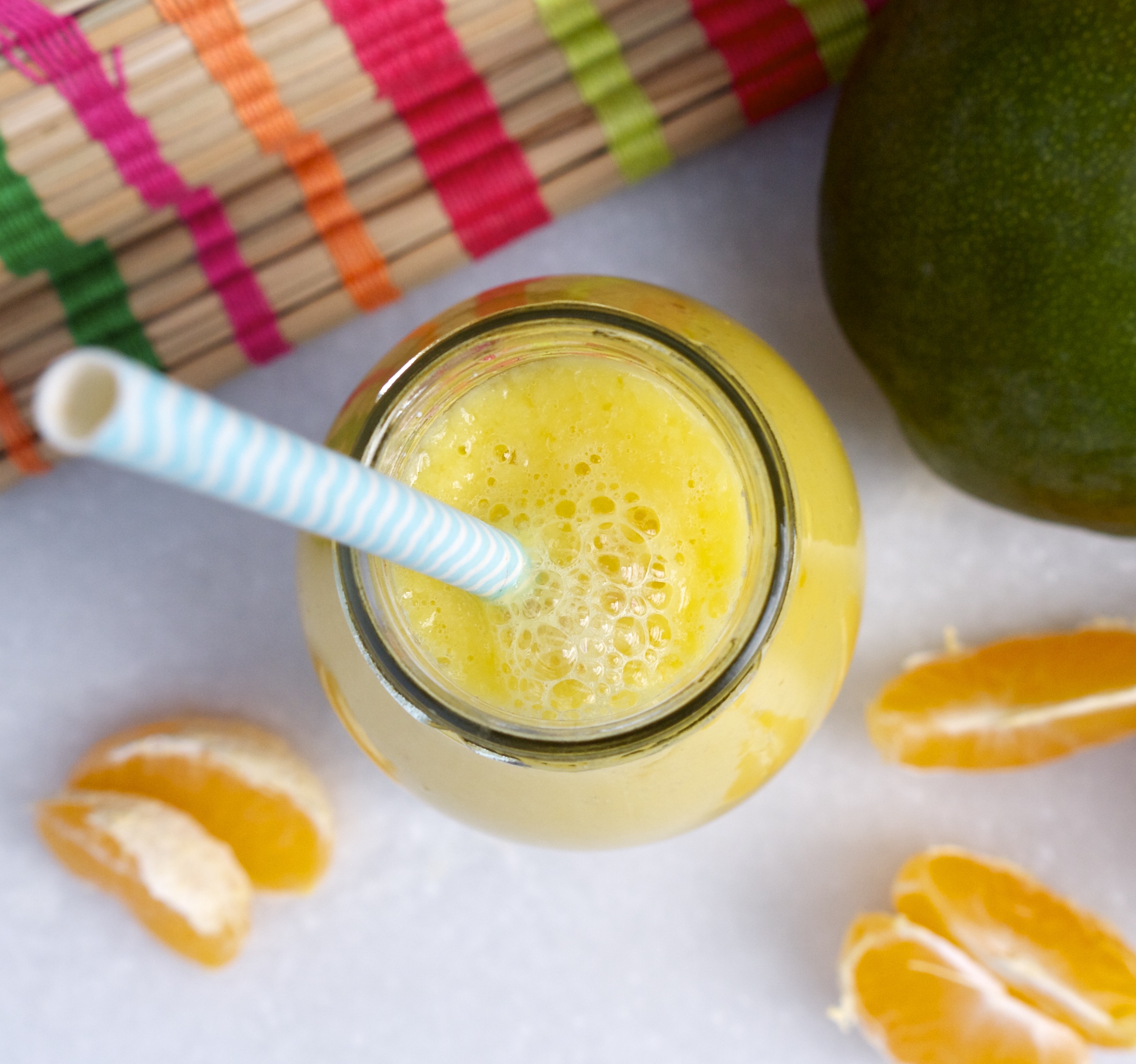 As they're a more dense fruit compared to many others, I love mango blended into a thick, icy smoothie, such as this Mango and Orange Sunshine Smoothie. I used unsweetened almond milk to give it a subtly creamy base, and added fresh ginger for an added boost of nutrition and flavour.
Ridiculously simple and so delicious!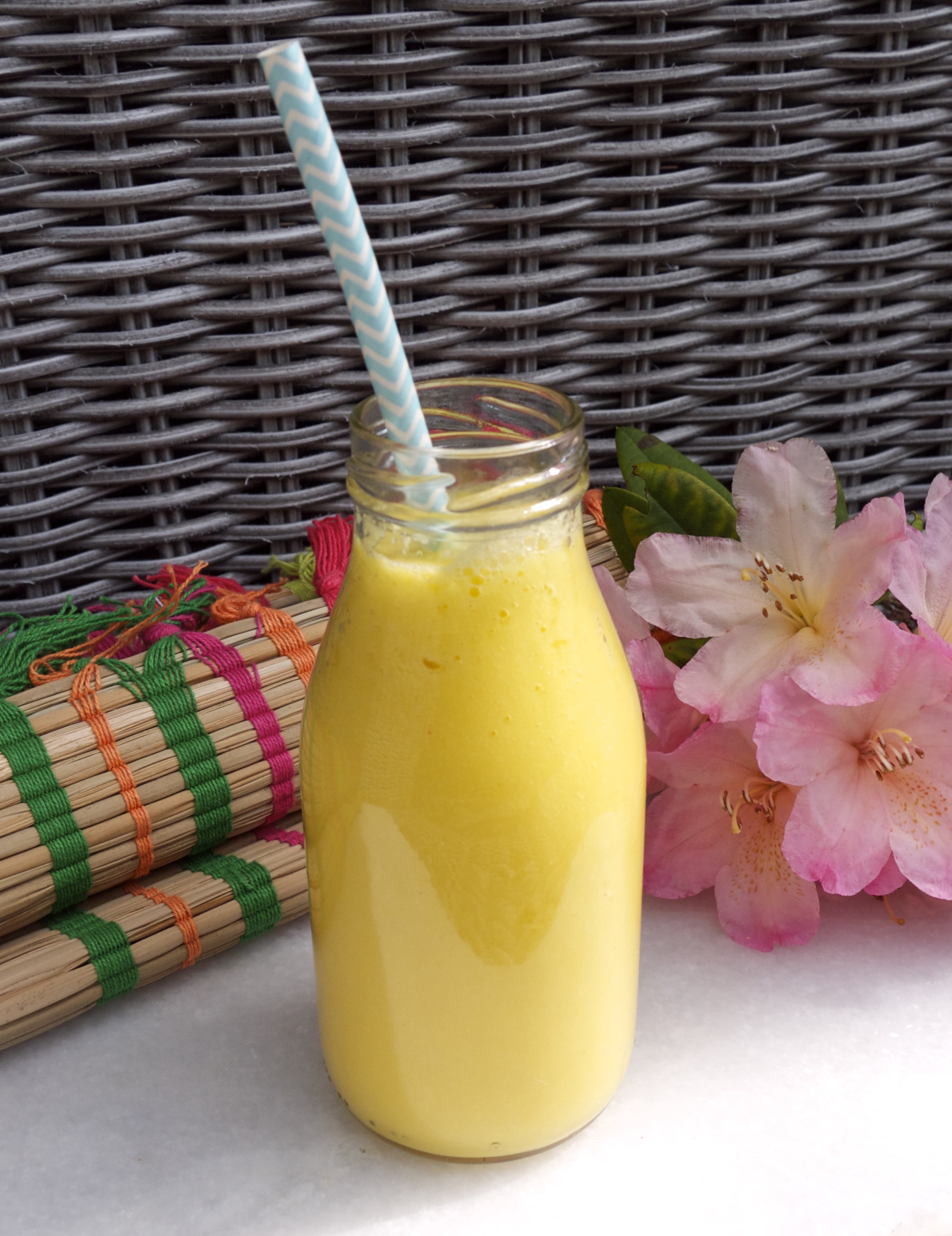 I would love to know if you get a chance to make this Mango and Orange Sunshine Smoothie.! Simply tag #RosannaDavisonNutrition on Instagram or Twitter or come on over to my Facebook to say hello 🙂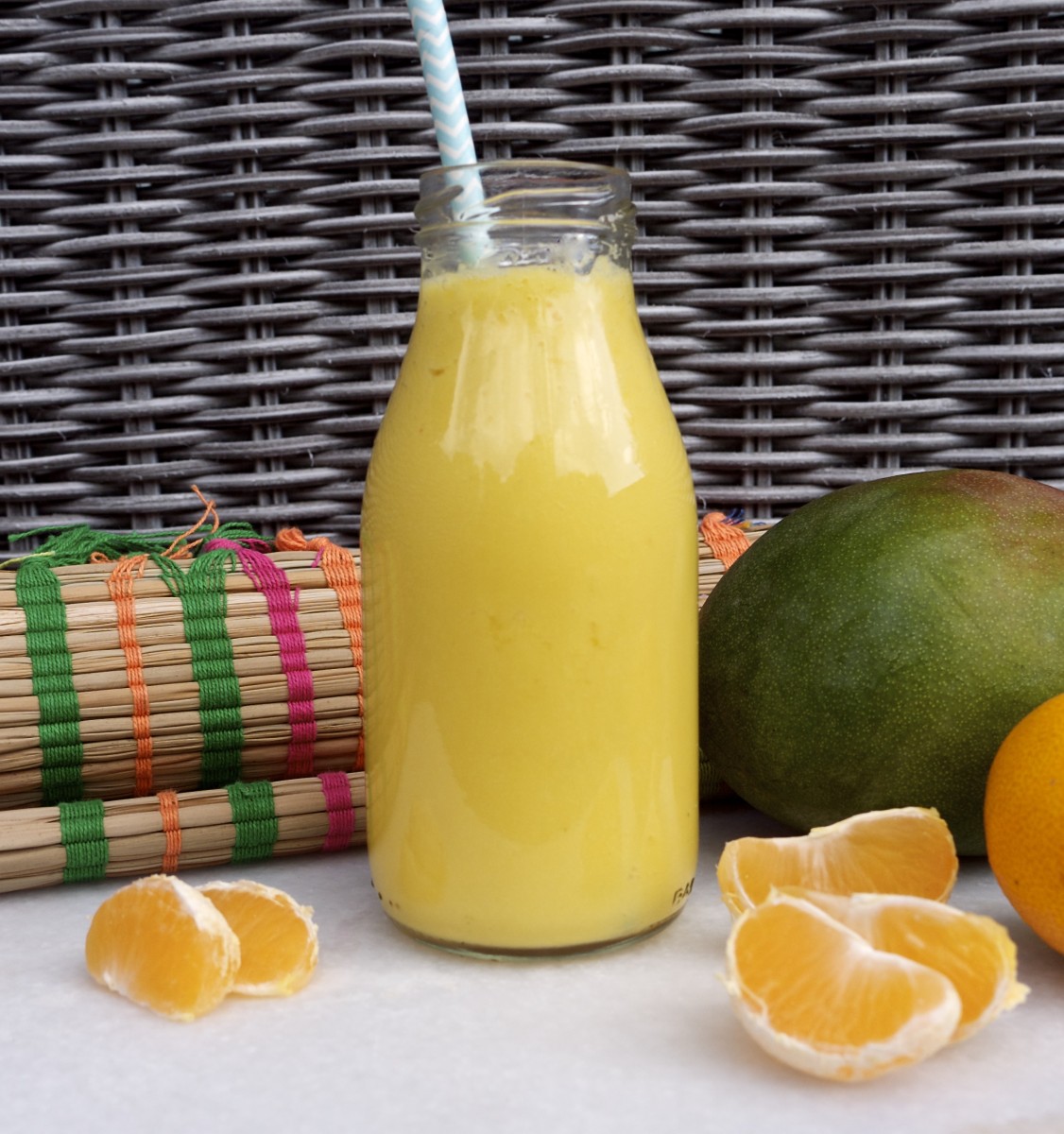 Mango and Orange Sunshine Smoothie.
2016-05-17 20:38:57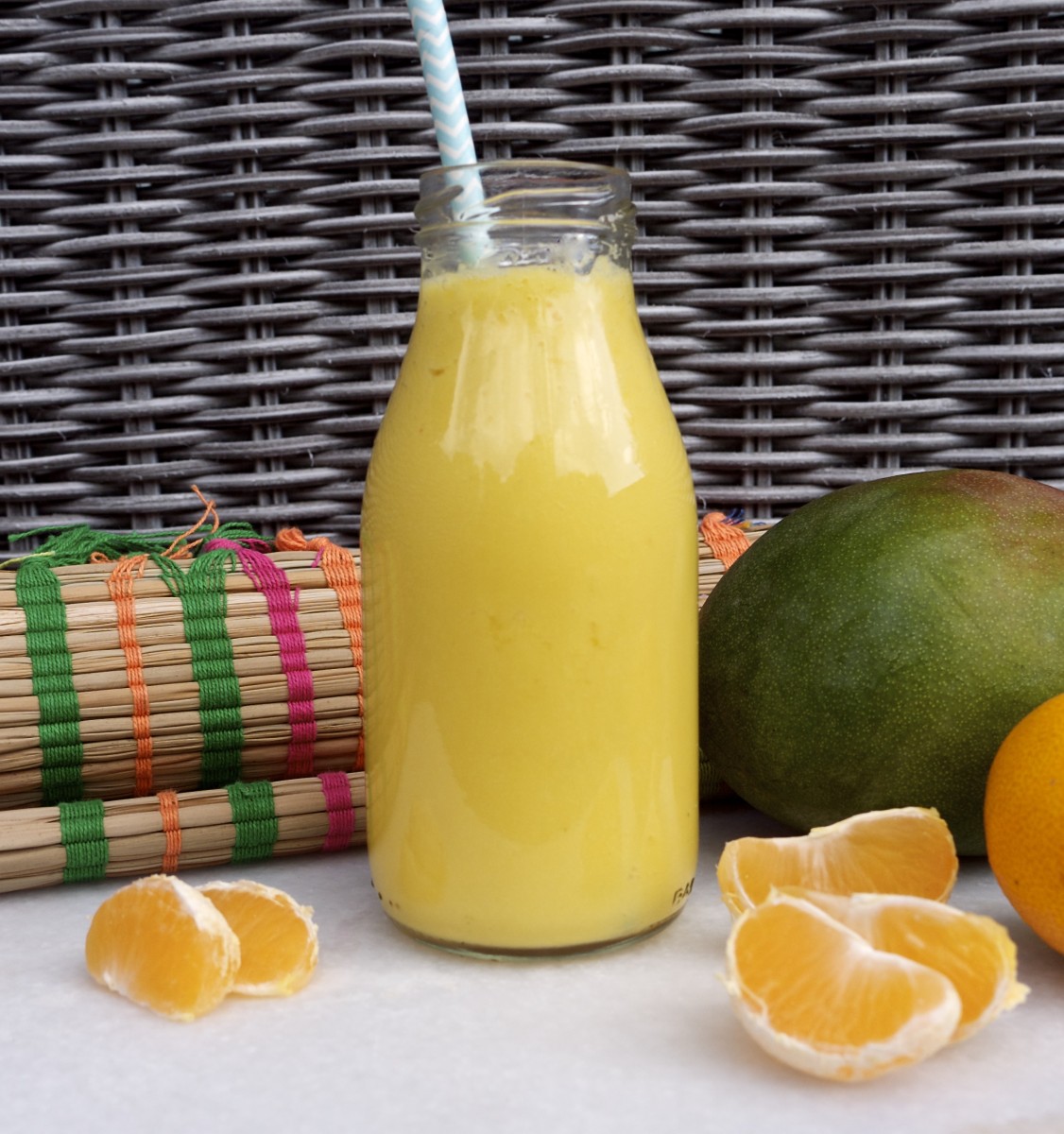 Serves 2
A fruity, summery and refreshing smoothie packed with nutrients to support a healthy, active lifestyle. Nutrition information per serving: 151 calories, 2.6g protein, 34.1g carbs, 2.2g fat, 4.6g fibre
Ingredients
250ml (1 cup) unsweetened almond milk
1 ripe mango, peeled, pitted and roughly chopped
2 small or 1 medium orange
1 tsp fresh root ginger
3-4 ice cubes
Instructions
Place all the ingredients into a blender, starting with the almond milk.
Blend until smooth and serve chilled.
Notes
Any leftovers can be stored in an airtight container in the fridge for 2-3 days, or frozen for up to 6 months.
Rosanna Davison Nutrition https://www.rosannadavisonnutrition.com/