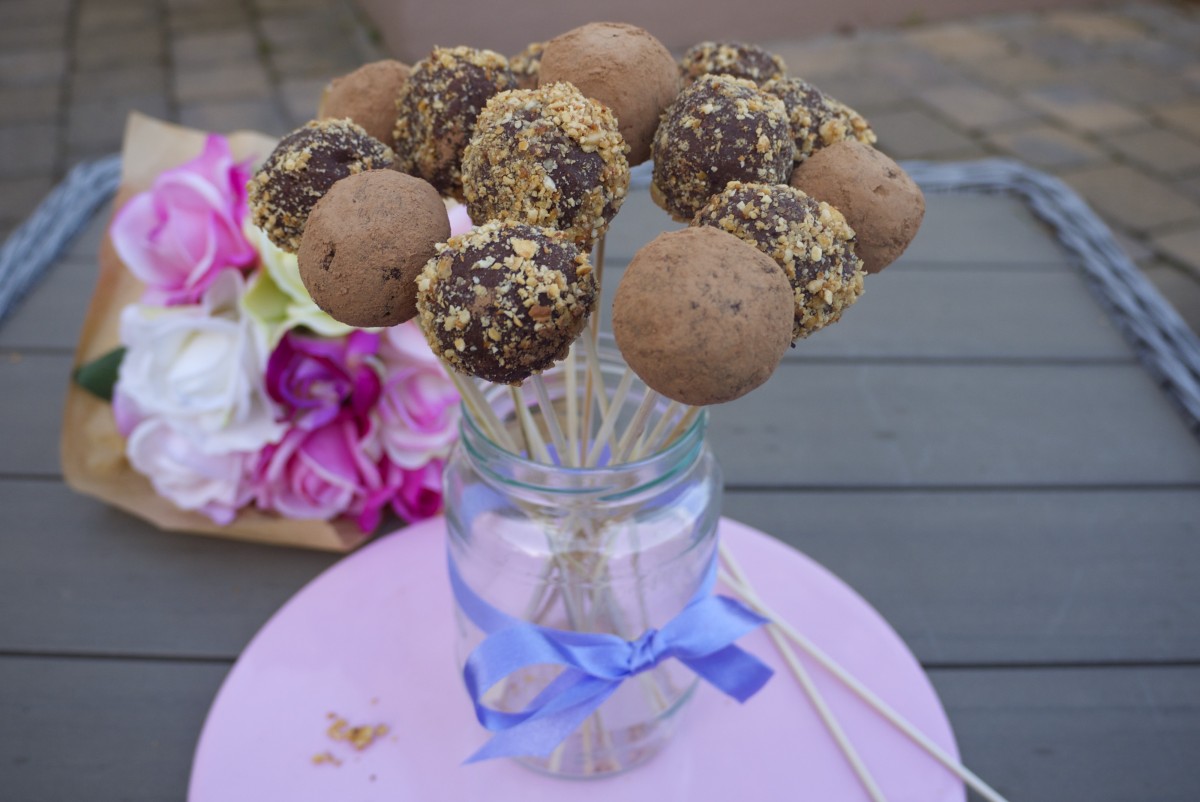 Healthy chocolate truffles that taste of Ferrero Rocher and can be eaten as lollipops. Seriously! These sweet treats are a proper people-pleaser. They're one of my go-to snacks to bring around to friend's houses when I pop over for a cuppa, and they're always demolished.
And guess what? They're also super simple to make, and only contain natural and wholesome ingredients. Oh yes!
They're based on the beautiful marriage of raw hazelnut butter and raw cacao powder, along with the natural syrupy flavour and squidgy texture of dates. Rolled in crumbled toasted hazelnuts or more cacao powder adds that perfect finishing touch.
I often just serve them in cute boxes or packaging, but for gatherings or parties, they make a great display when made into lollipops using simple wooden sticks.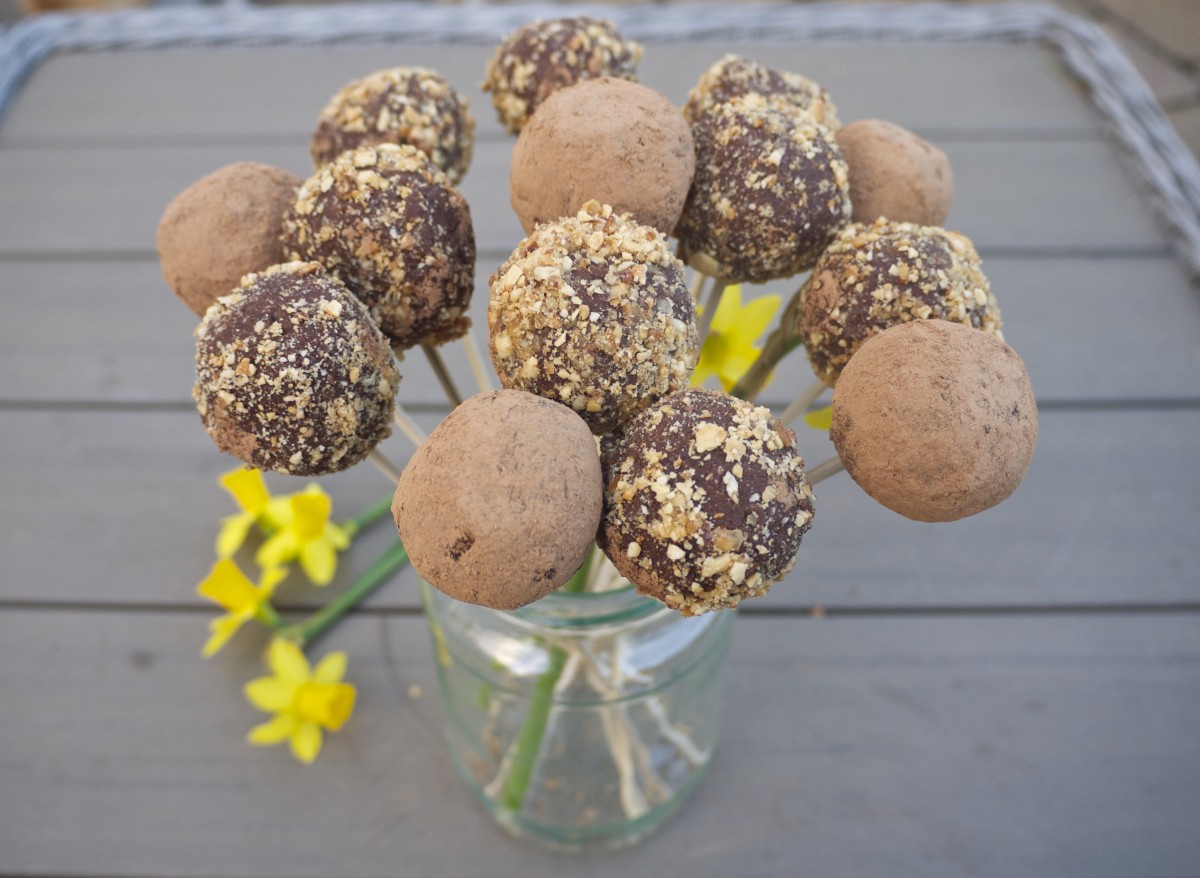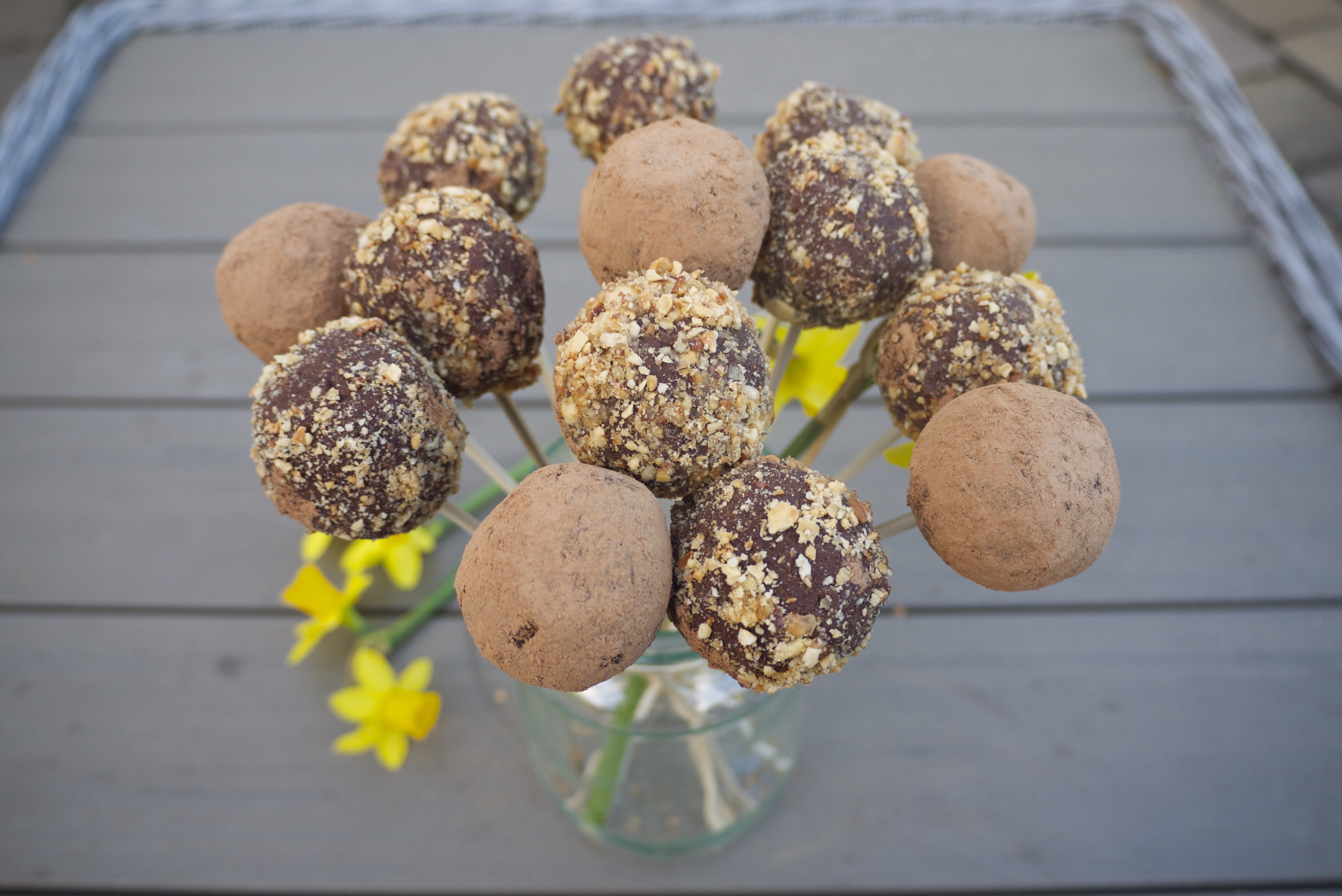 'Ferrero Rocher' Truffle Pops
2015-03-14 00:15:28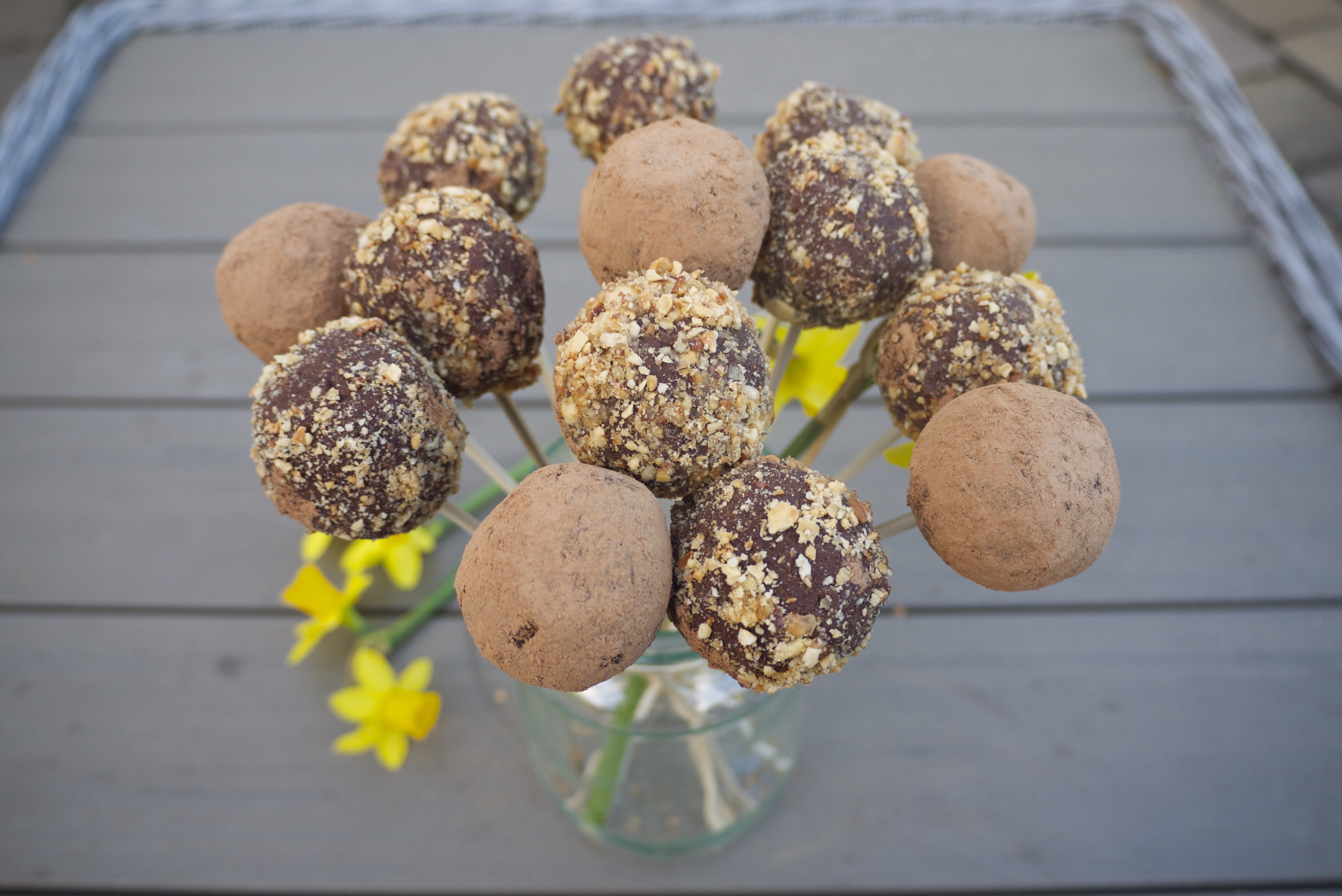 Sweet, decadent truffles, perfect as a treat for friends and kids will love them too! Full of natural ingredients, fibre, protein and healthy fats.
Ingredients
1 cup dates, pitted and soaked for 20 minutes in warm water to soften
2 tbsp raw hazelnut butter
2tbsp pure maple syrup
3 tbsp cacao powder
1 tsp pure vanilla extract
4-5 tbsp coconut flour
Chopped roast hazelnuts and raw cacao powder, to garnish
Instructions
Place the soaked and drained dates, hazelnut butter, maple syrup, cacao powder and vanilla in a blender, and blend until it forms a thick, sticky mixture.
Spoon the mixture into a large mixing bowl and fold in the flour, one tablespoon at a time.
Mix well until a thick dough is formed.
Using a tablespoon, divide the mixture and roll it in the palms of your hands to form balls.
Roll each ball in chopped roasted hazelnuts or raw cacao powder.
Chill in the fridge for 30-40 minutes before serving.
Rosanna Davison Nutrition https://www.rosannadavisonnutrition.com/