Kids will love making these fun treats as the centre of the cookies are shaped using their thumbs and then filled with a naturally sweet yet healthy blueberry jam.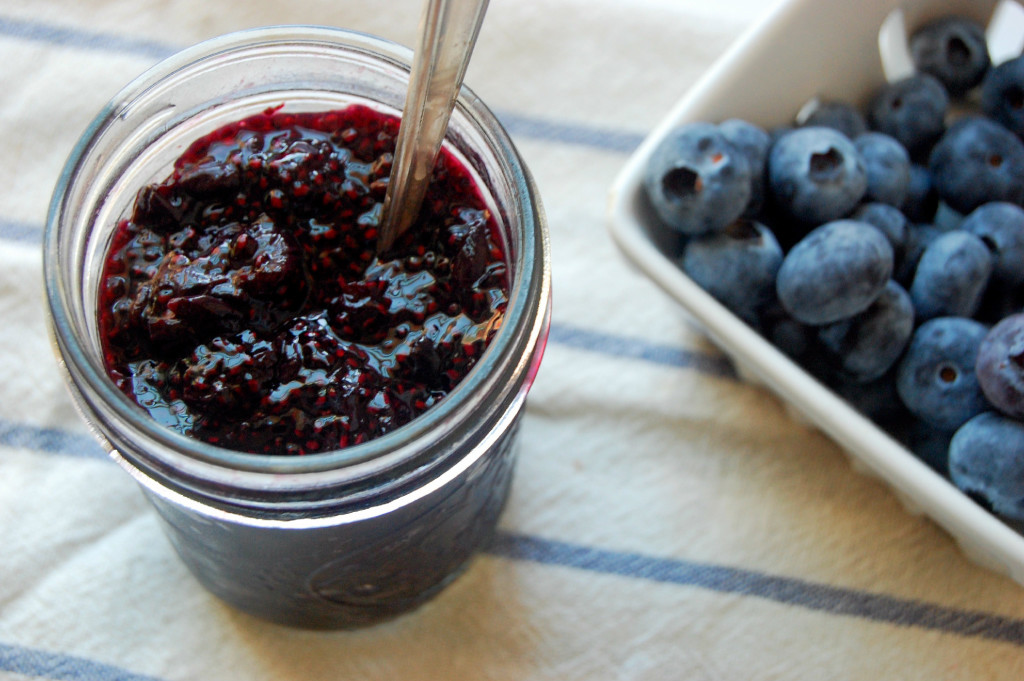 They also make a great snack to bridge the gap between meals, as they help to stabilise blood sugar levels and slowly release their energy thanks to their high protein content.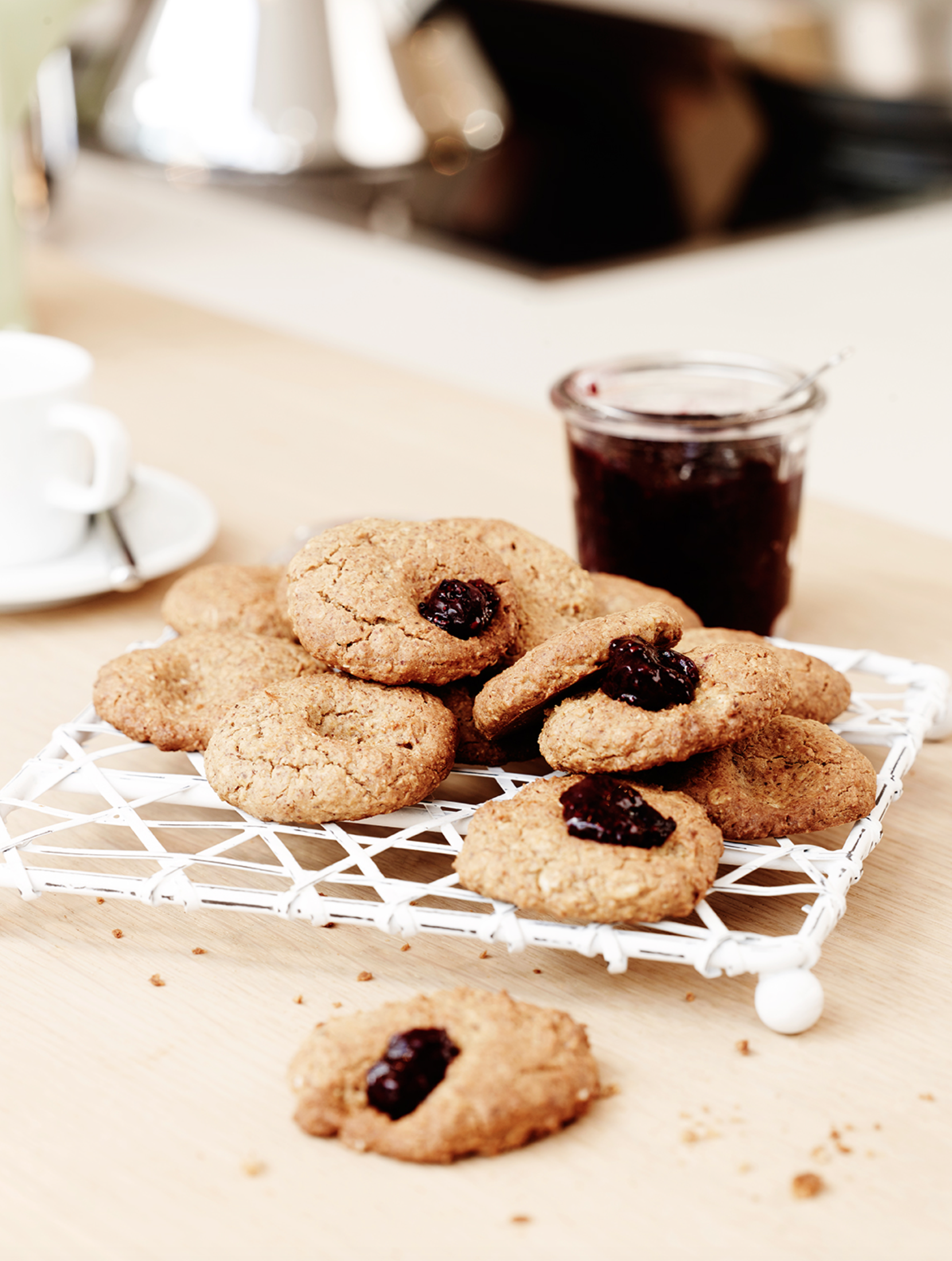 Want to know the secret healthy ingredient?
Chickpeas! But don't worry, you won't notice them in there 🙂
I use chickpeas instead of flour because they give a density to the mixture and absorb all of the flavours added to them. The almonds also provide plenty of antioxidant vitamin E to help protect your skin from damaging UV light.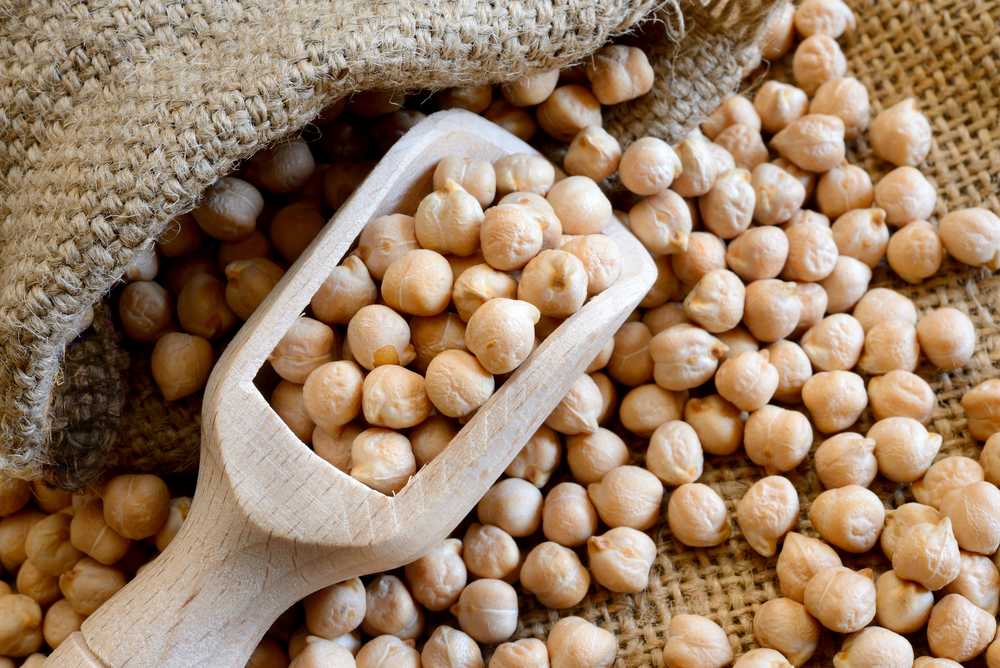 Let me know if you give these Almond Thumbprint Cookies with Blueberry Chia Jam a go and I love to see all your creations on social media! Simply tag #RosannaDavisonNutrition on Instagram or Twitter or come on over to my Facebook to say hello 🙂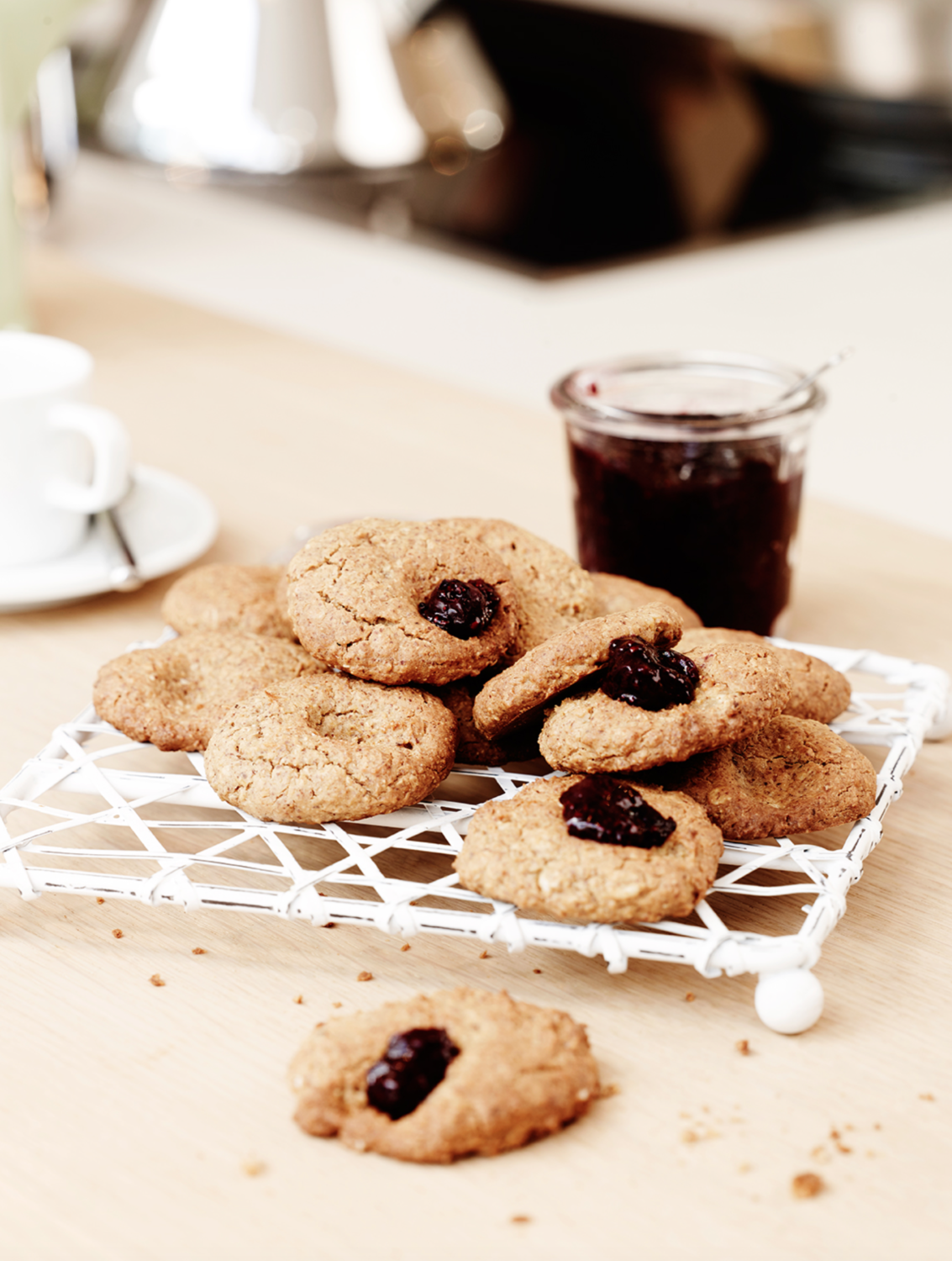 Almond Thumbprint Cookies with Blueberry Chia Jam
2016-12-24 10:19:20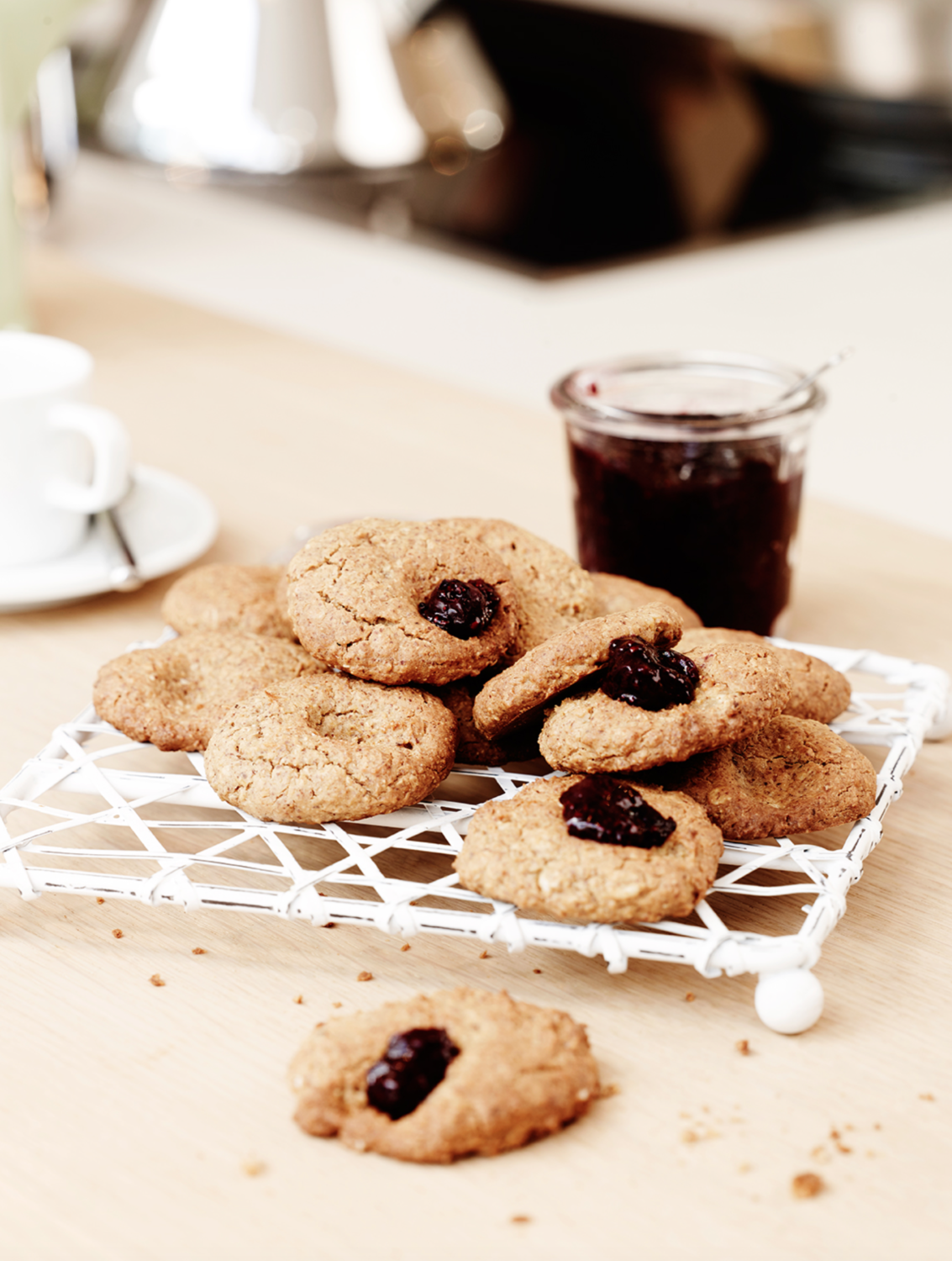 Serves 10
Fun, wholesome cookies, naturally sweetened with maple syrup and made using protein and fibre-rich almond butter and chickpeas.
For the mini almond thumbprint cookies
245g cooked chickpeas
125g raw unsalted almond butter
3 tbsp pure organic maple syrup or honey
2 tsp pure vanilla extract
1 tsp gluten-free baking powder
20g porridge oats (use certified gluten-free if necessary)
For the blueberry chia jam
1 tbsp pure maple syrup
250g frozen blueberries
juice of half a lemon
2 tbsp chia seeds
Instructions
To make the blueberry chia jam, heat the maple syrup in a saucepan over a medium heat until it begins to gently bubble. Add the frozen blueberries and lemon juice, stirring well, and simmer until the berries begin to break down and liquefy. Taste at this point and add a little more maple syrup if you prefer it sweeter, though I like it quite tart. Add the chia seeds and stir well for 30–60 seconds. Turn off the heat and continue to stir until the chia seeds begin to absorb the liquid from the blueberries and swell up. Pour the jam into a container or jar and set in the fridge for 1 hour.
Preheat the oven to 180°C. Lightly grease a baking tray with coconut oil.
Place the cooked chickpeas, almond butter, maple syrup, vanilla extract and baking powder in a blender and whizz until it forms a smooth, thick batter. Pour the batter into a mixing bowl and stir in the oats until well combined.
Using your hands, roll the dough into ten to twelve individual balls about the size of a ping pong ball. Place on the greased tray and press down with your palm to slightly flatten them. Using your thumb, press an indentation into the centre of each cookie.
Bake for 20–25 minutes, until the cookies are firm to touch. Remove from the oven and transfer to a wire rack to cool.
Add a teaspoon of blueberry chia jam to the indent of each cookie.
Notes
Keep stored in an airtight container for up to 3 days.
Rosanna Davison Nutrition https://www.rosannadavisonnutrition.com/