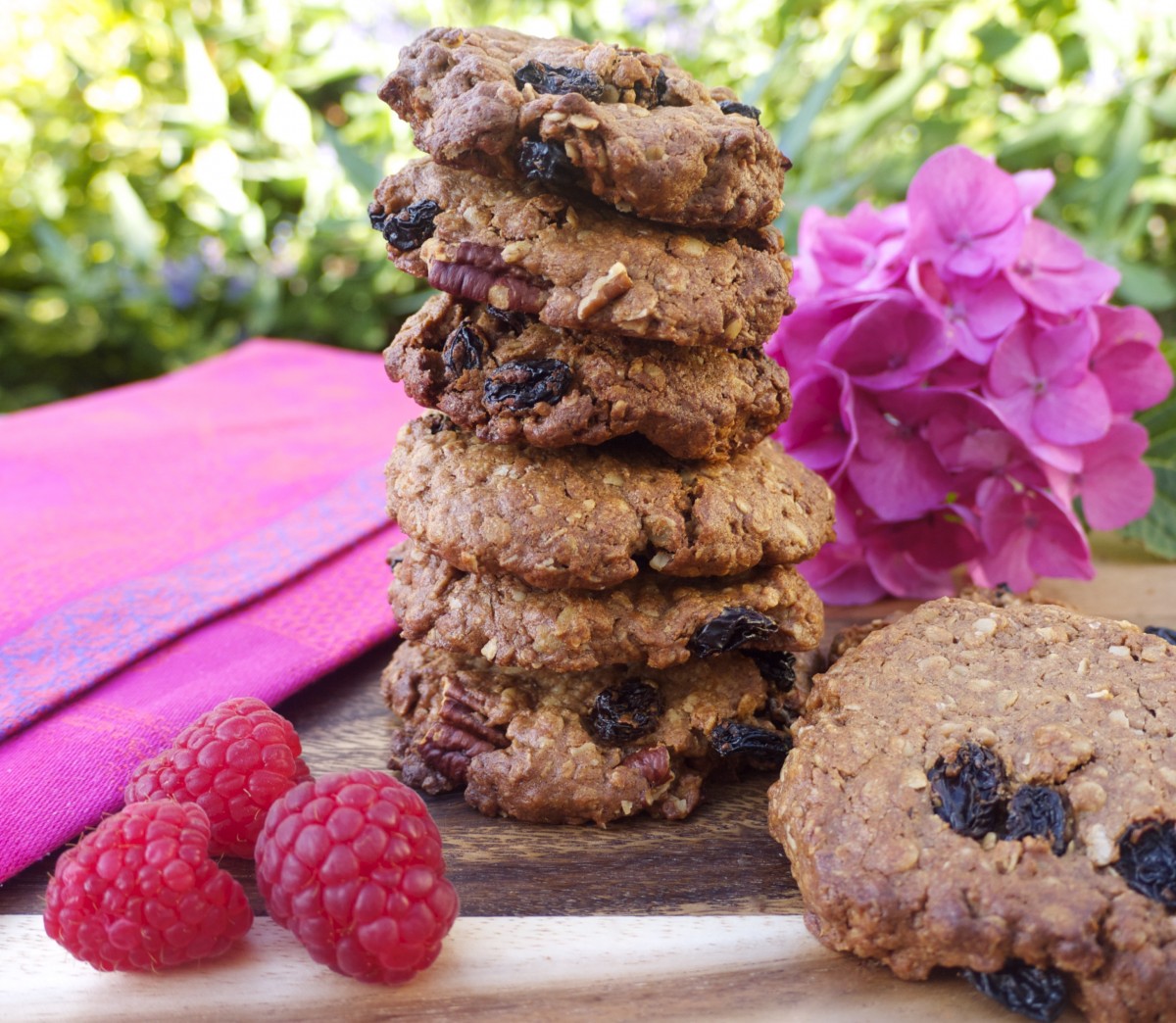 There's something so therapeutic about baking cookies. It just makes me happy! And course everybody loves a homemade offering when they pop over for tea and chats 🙂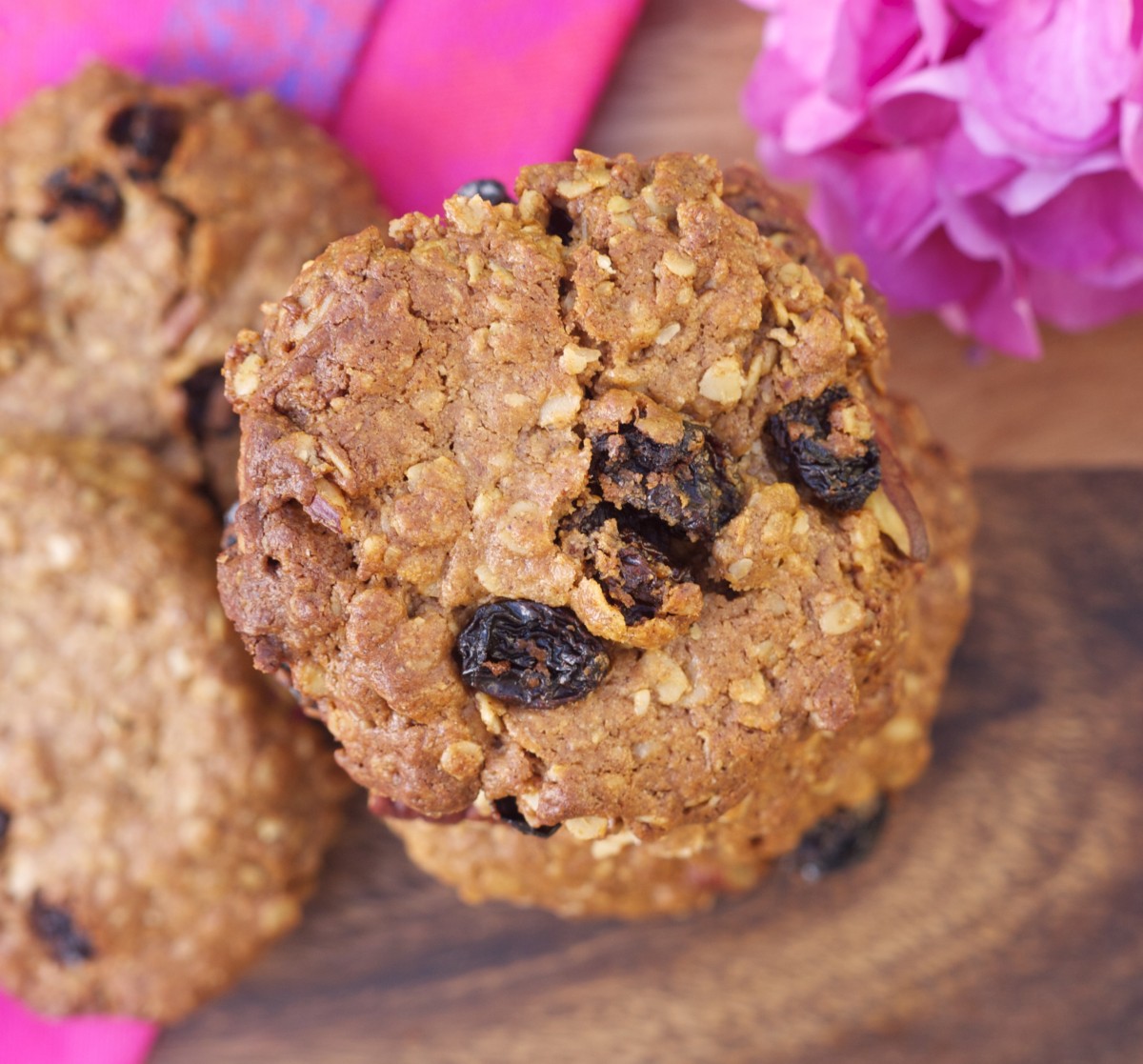 I made this batch late last night, and the kitchen still smelt so good this morning. That warming, homely, cinnamon smell is hard to beat.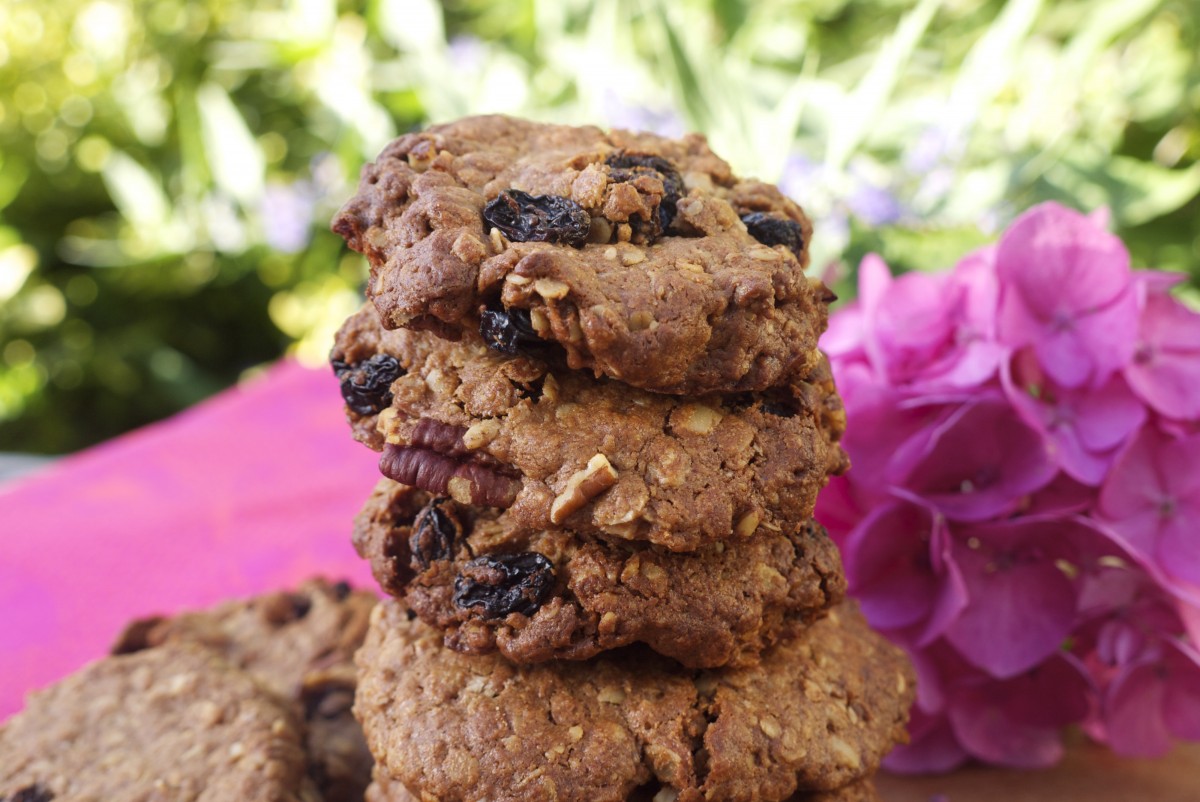 These cookies could even be enjoyed for breakfast as an energising snack if you're in a rush, because the oats, pecans and tahini provide plenty of long-lasting energy in the form of complex carbs, protein and healthy fats. Tahini is also a brilliant source of calcium to include in your diet regularly.
I usually use tahini for dips and dressings, but I had an unopened jar in the cupboard, and decided it might work well in biscuits 🙂 I find that tahini is pretty easy to find in good supermarkets these days.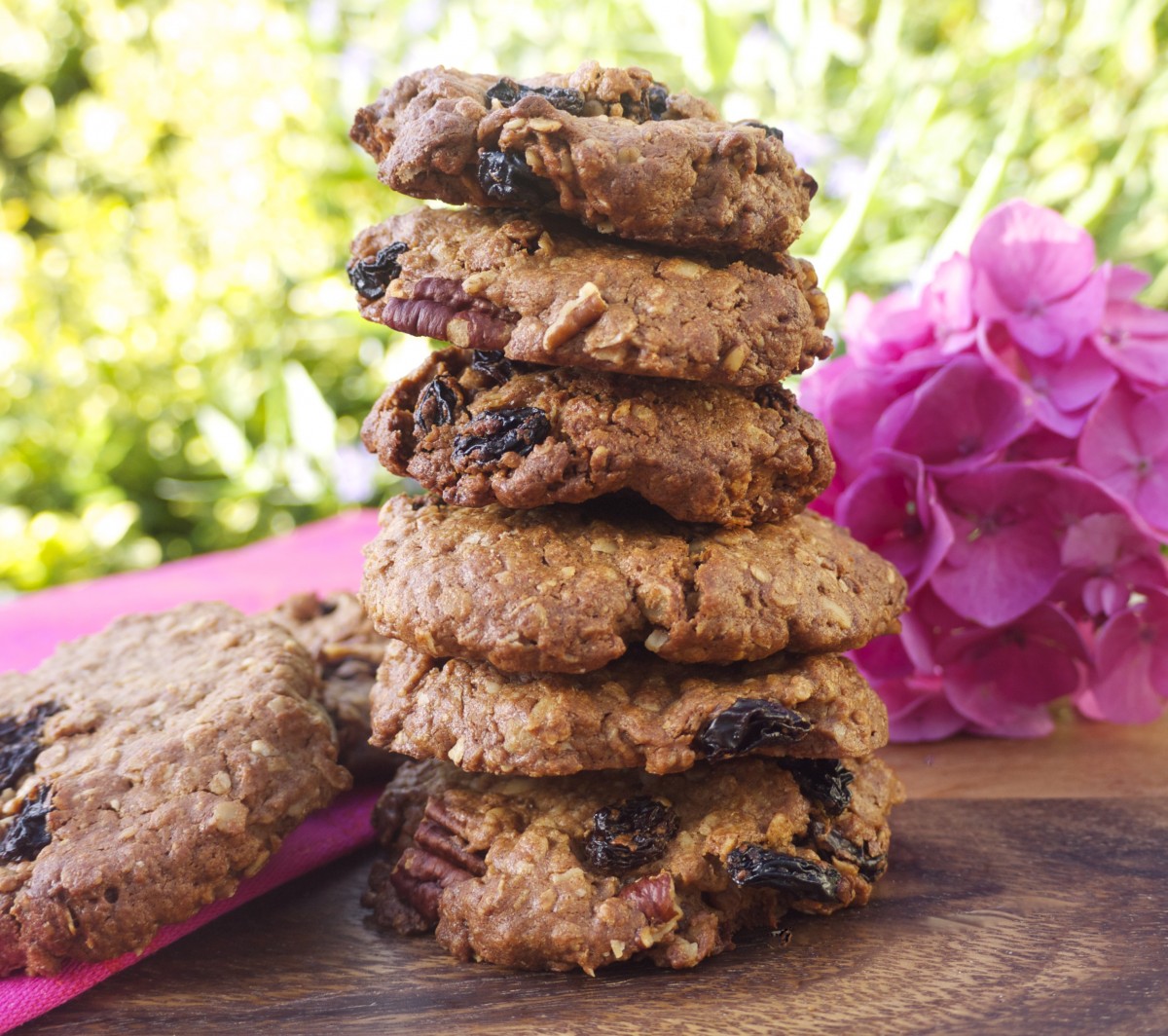 Now that most of the kids are back in school after the summer hols, I thought that this recipe would be a great one for lunch boxes. Plus it's a really easy and quick one for mums and dads (and everybody else) to make!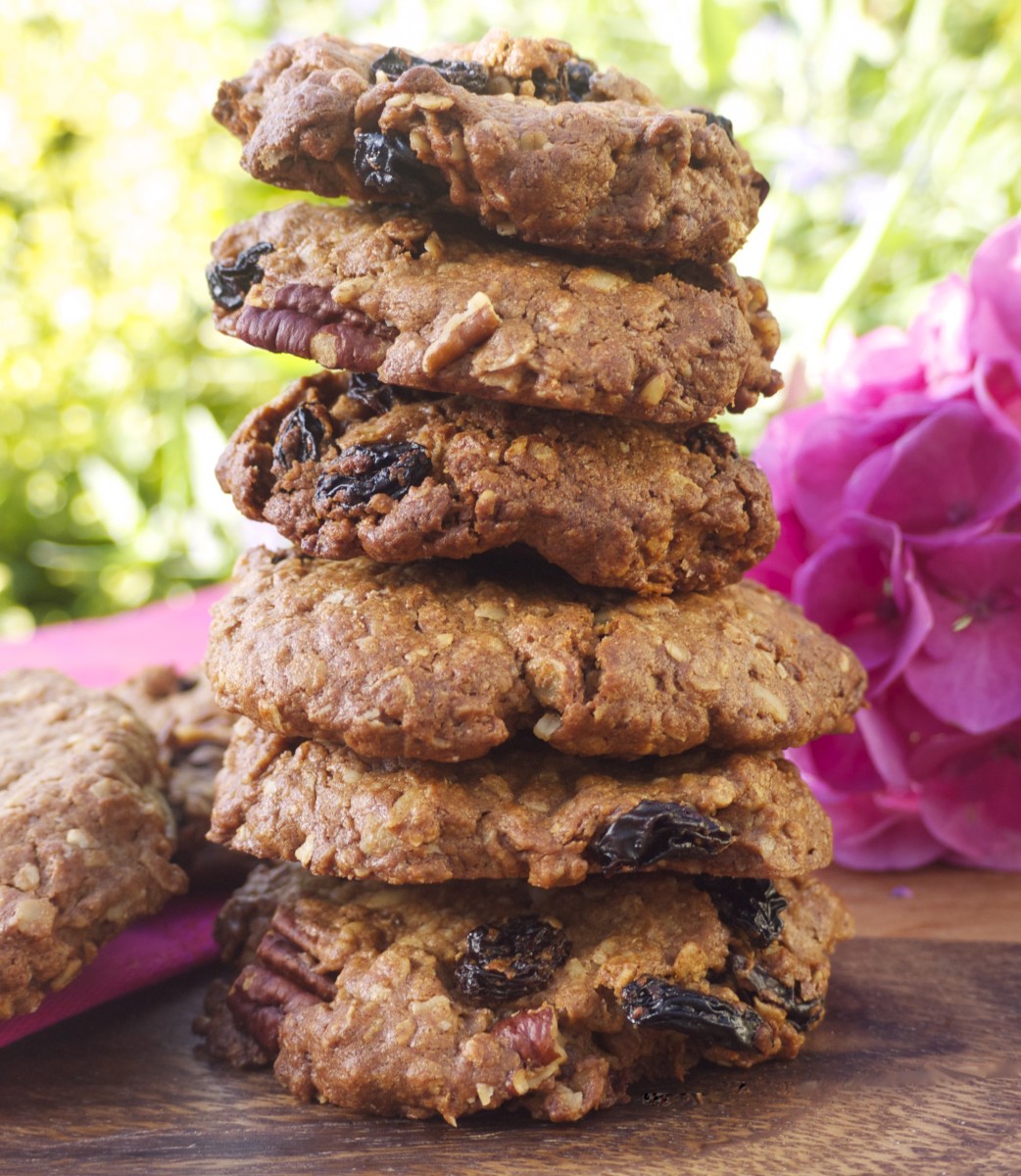 You can also get as creative as you like with these… use walnuts or almonds instead of pecans, or replace the nuts with sunflower or pumpkin seeds to make it totally nut-free. You can leave the raisins out too or even replace them with dried cranberries, goji berries or dark choc chips. I used maple syrup to make sure they're refined sugar free, but honey is a good option too.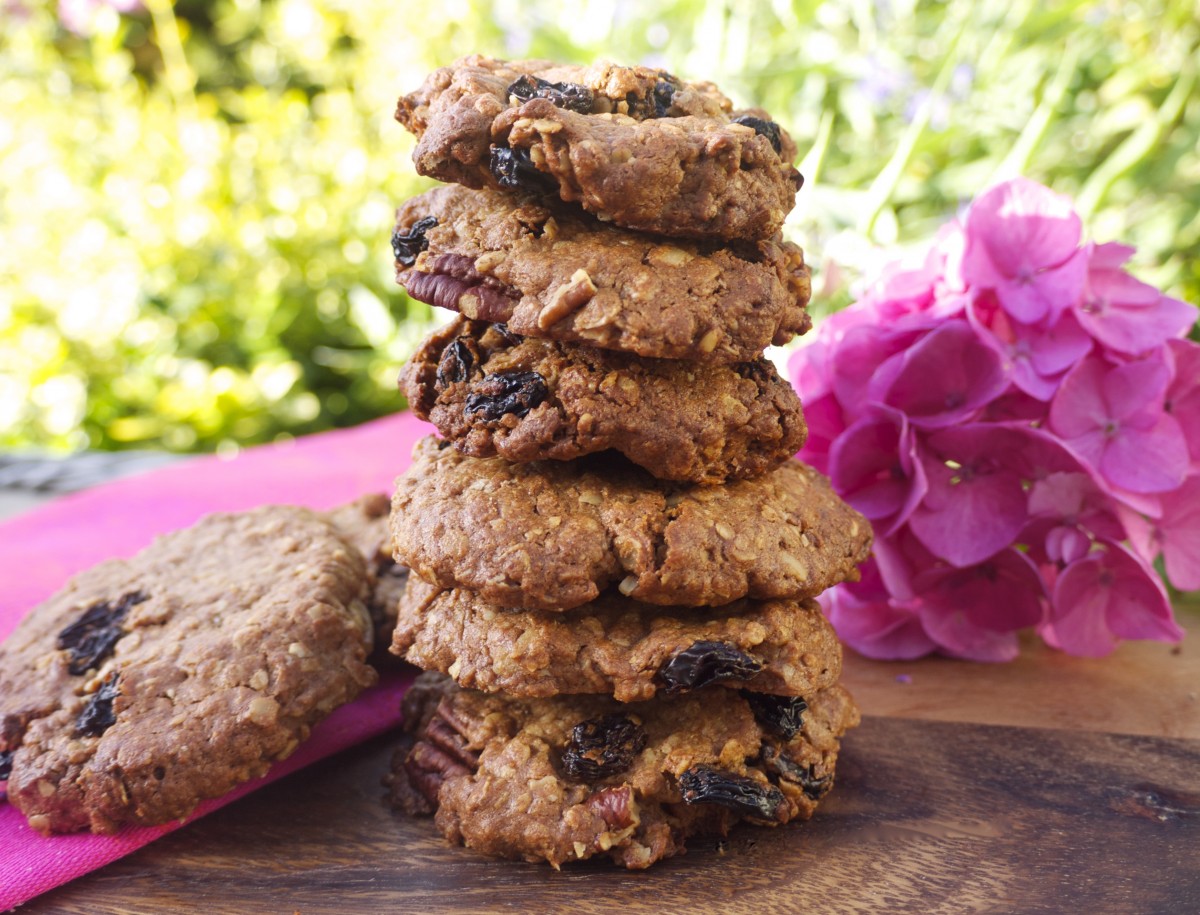 Let me know if you give these Cinnamon-Tahini Cookies a go and I love to see all your creations on social media! Simply tag #RosannaDavisonNutrition on Instagram or Twitter or come on over to my Facebook to say hello 🙂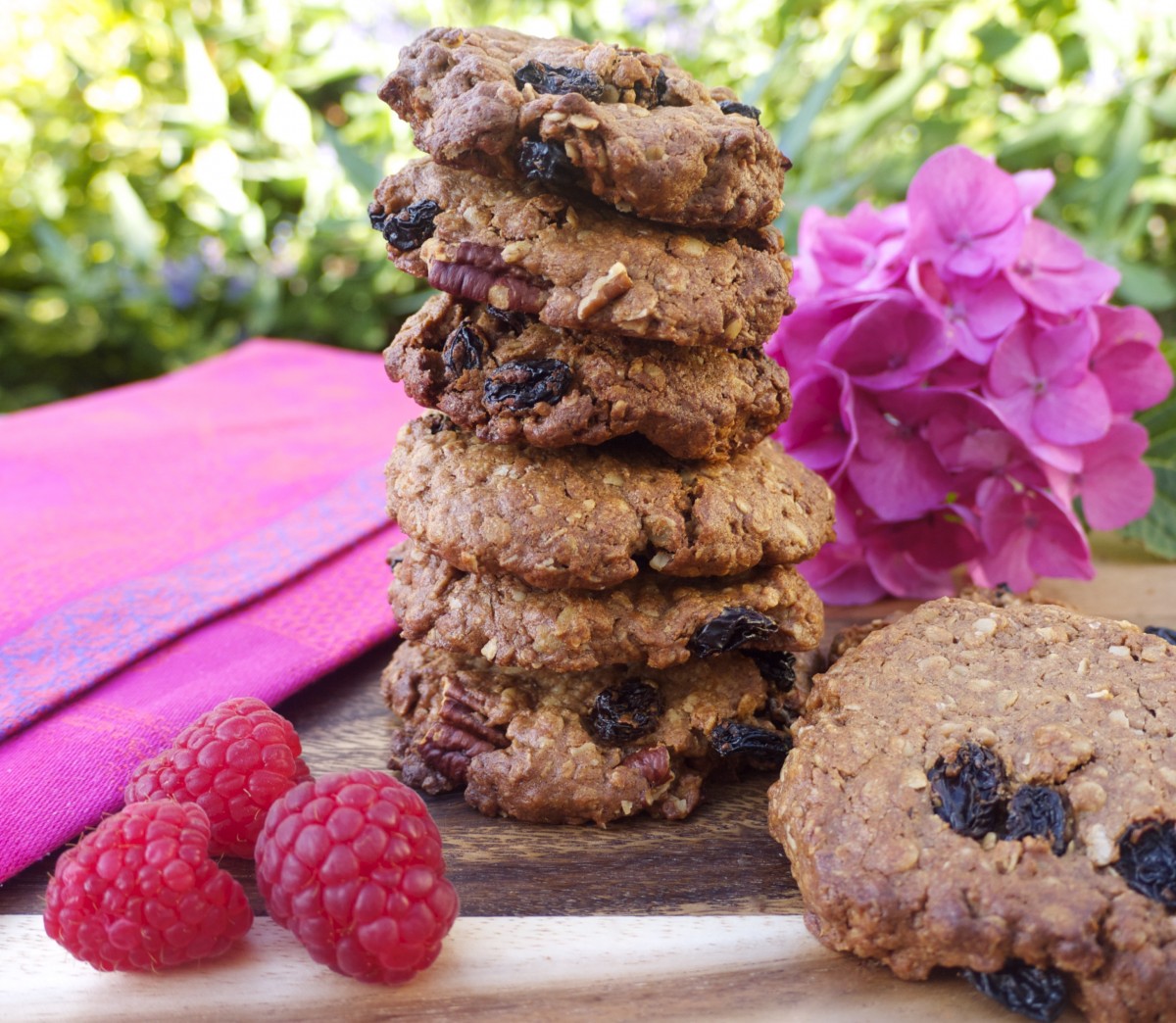 Cinnamon-Tahini Cookies
2015-08-28 14:13:27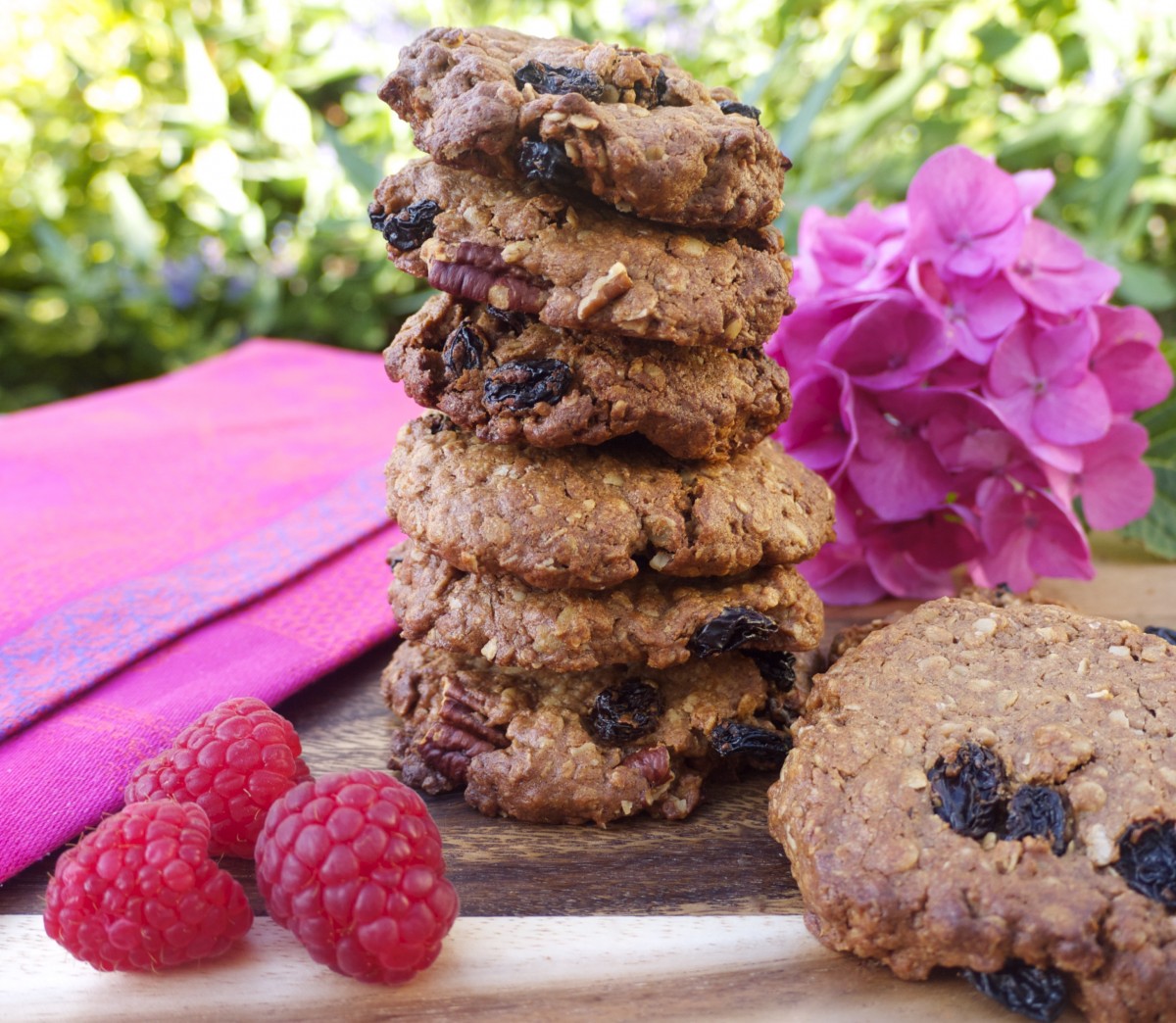 These crunchy, nutty cookies make the perfect lunchbox energy snack or tasty accompaniment to a cup of tea!
Ingredients
120g (1/2 cup) tahini
80g (1/4 cup) maple syrup or honey
2 tsp cinnamon
1 tsp vanilla extract
110g (3/4 cup) porridge oats (I used a certified gluten-free brand)
55g (1/2 cup) chopped pecans*
70g (1/2 cup) raisins
Instructions
Preheat the oven to 180C and lightly grease a large baking tray with coconut oil or line it with a sheet of greaseproof paper.
In a large mixing bowl, combine the tahini, maple syrup/honey, cinnamon and vanilla, and stir well.
Mix in the oats, pecans and raisins and stir well until a thick dough has formed and the nuts and raisins have been well distributed.
Use a tablespoon to divide the mixture into sections to form the cookies. I found it easiest to place the mixture onto the baking tray and then shape it. You can make them as large or little as you like!e
Bake at 180C for 15-20 minutes, until they're turning golden-brown and are firm to touch. They will harden some more once they cool.
Allow them to cool for 10 minutes on a wire rack before serving. They're delicious warm or cold!
Notes
* To make this totally nut-free, simply add seeds instead of nuts. Sunflower or pumpkin seeds work well. Raisins could also be left out or replaced with dried cranberries or goji berries if you prefer.
Rosanna Davison Nutrition https://www.rosannadavisonnutrition.com/