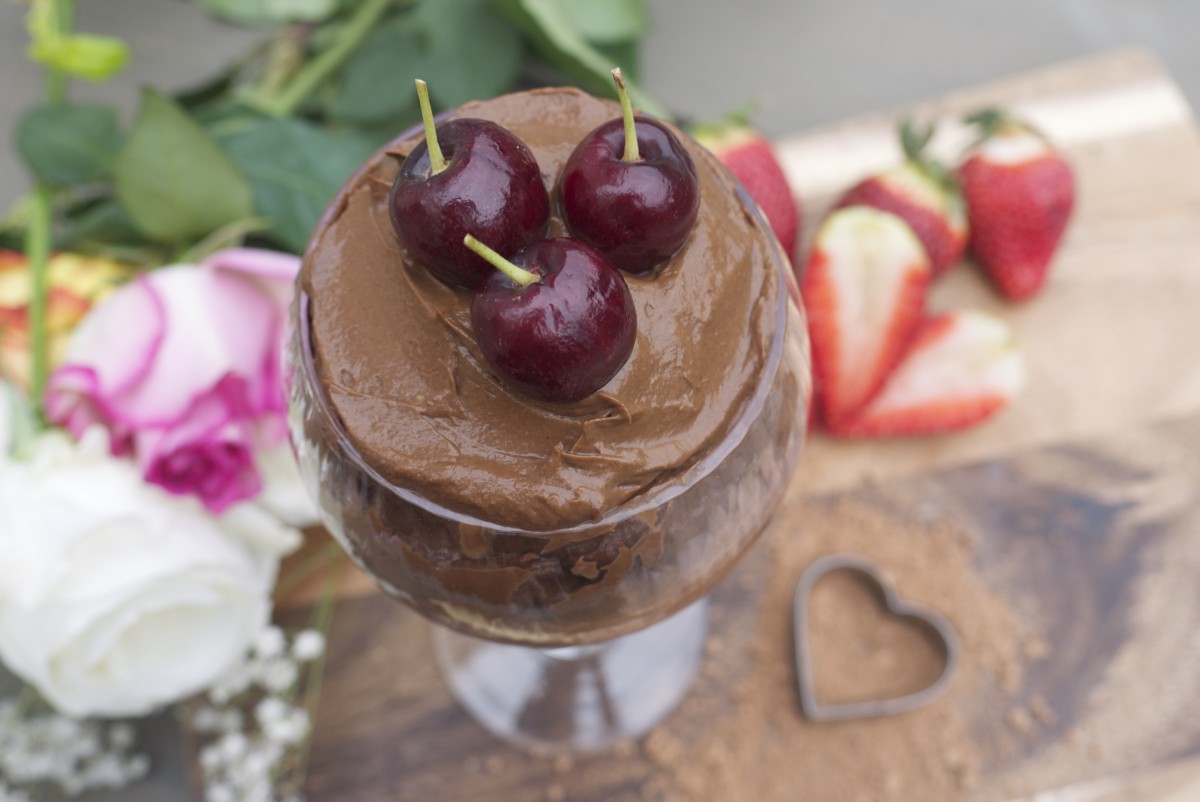 I love the taste of chocolate as much as the next gal, but definitely not a fan of the vegetable fat, sugar and other additives in commercial chocs. Step forward raw cacao powder! This ancient superfood is chock-full of antioxidants, essential minerals and tastes amazing. Even better, some claim it to be a potent aphrodisiac 🙂 So I thought it would be the perfect ingredient for a Valentine's Day chocolate mousse treat. This heart-healthy dessert is free of sugar, gluten, dairy, soy, eggs, oils and artificial nasties. The blended avocado and banana create a sweet, creamy base which absorbs the chocolate flavour perfectly and makes it seem far more indulgent than it really is. Shhhh!
Avocados provide seriously good fats to keep your ticker healthy and your skin baby-smooth and line-free, while bananas are a great source of potassium which helps to regulate blood pressure.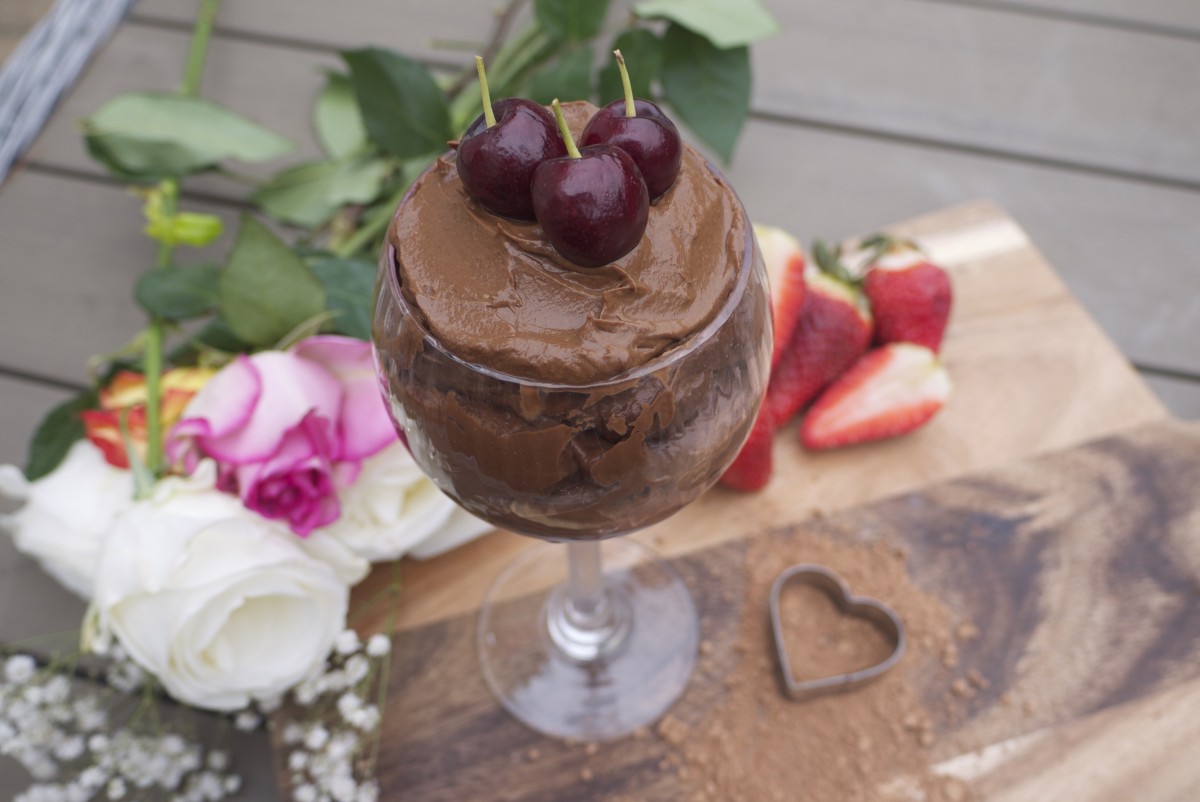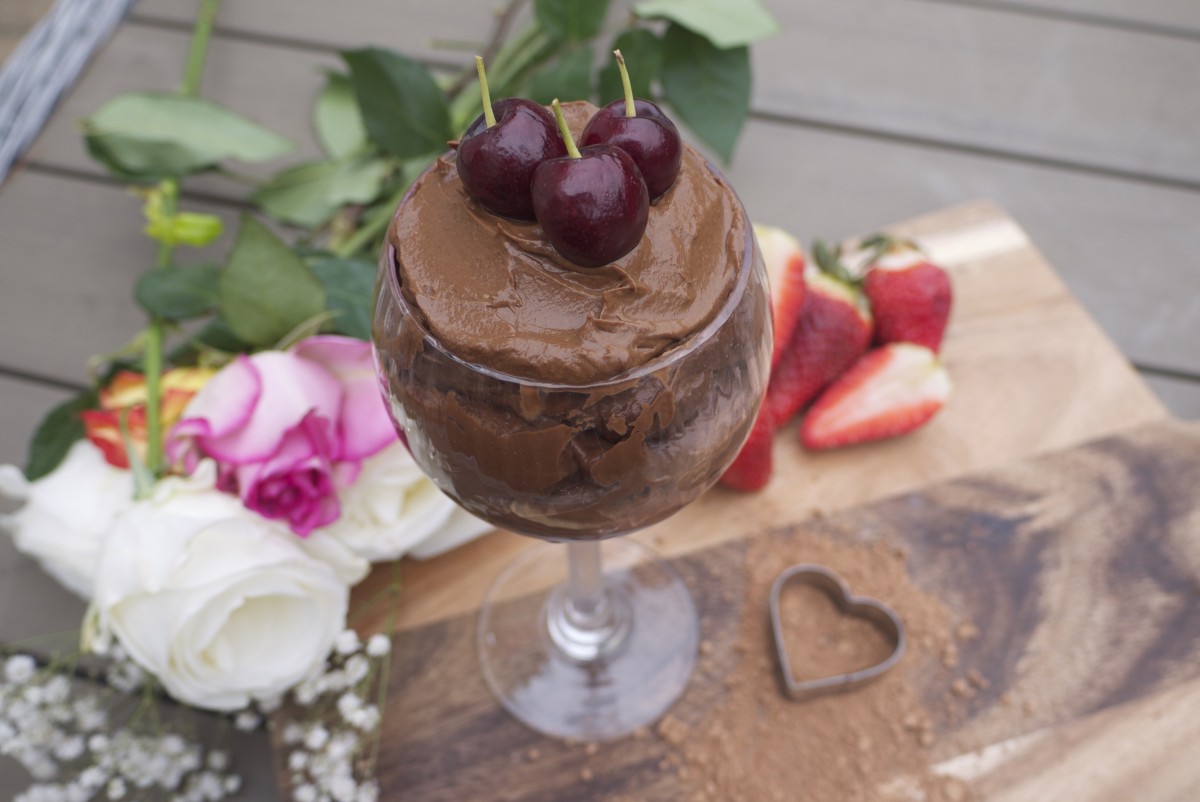 Creamy Chocolate Mousse
2015-03-04 22:27:35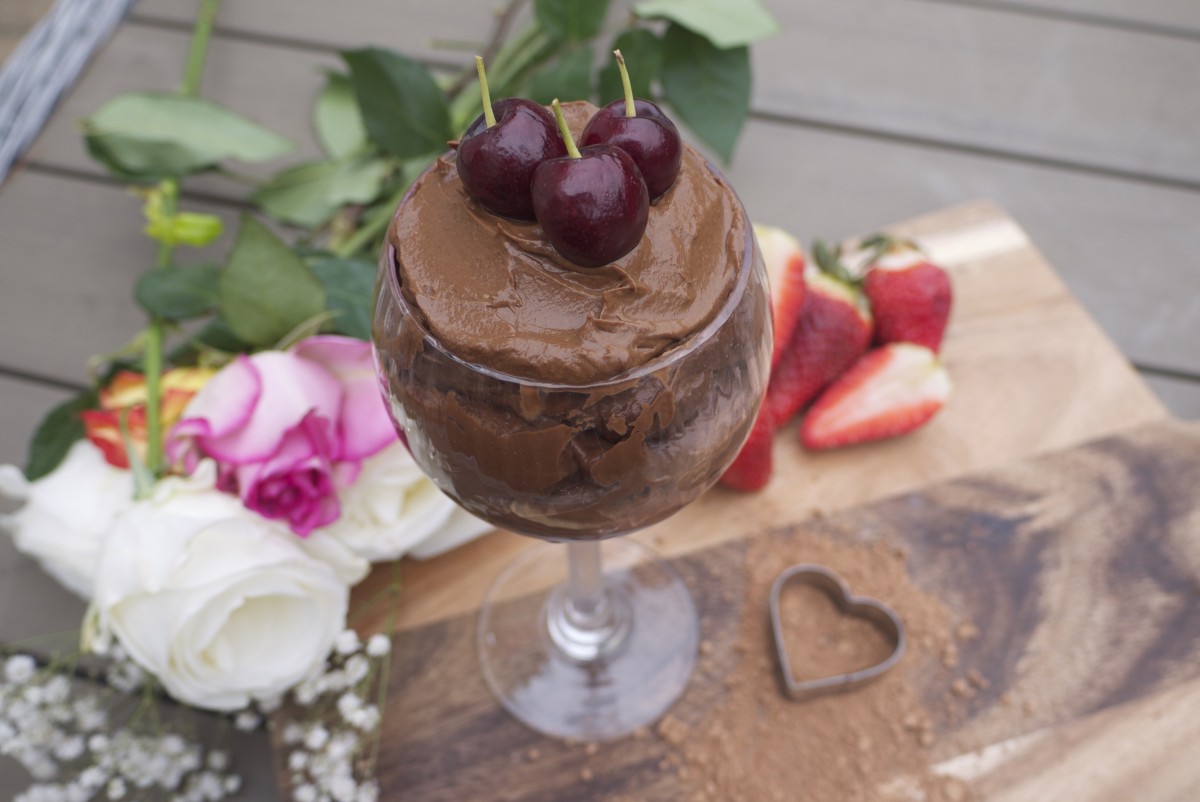 Serves 2
Guilt-free creamy, chocolatey goodness... perfect for sharing with someone special!
Ingredients
1 ripe avocado
1 ripe banana
4 tbsp raw organic cacao powder
1 tbsp pure maple syrup
1 tsp vanilla extract
Splash of unsweetened almond milk, to blend
4 pitted Medjool dates
Instructions
Place all ingredients in a blender and combine until smooth and creamy.
Allow to chill in the fridge for 30 minutes before serving.
Rosanna Davison Nutrition https://www.rosannadavisonnutrition.com/