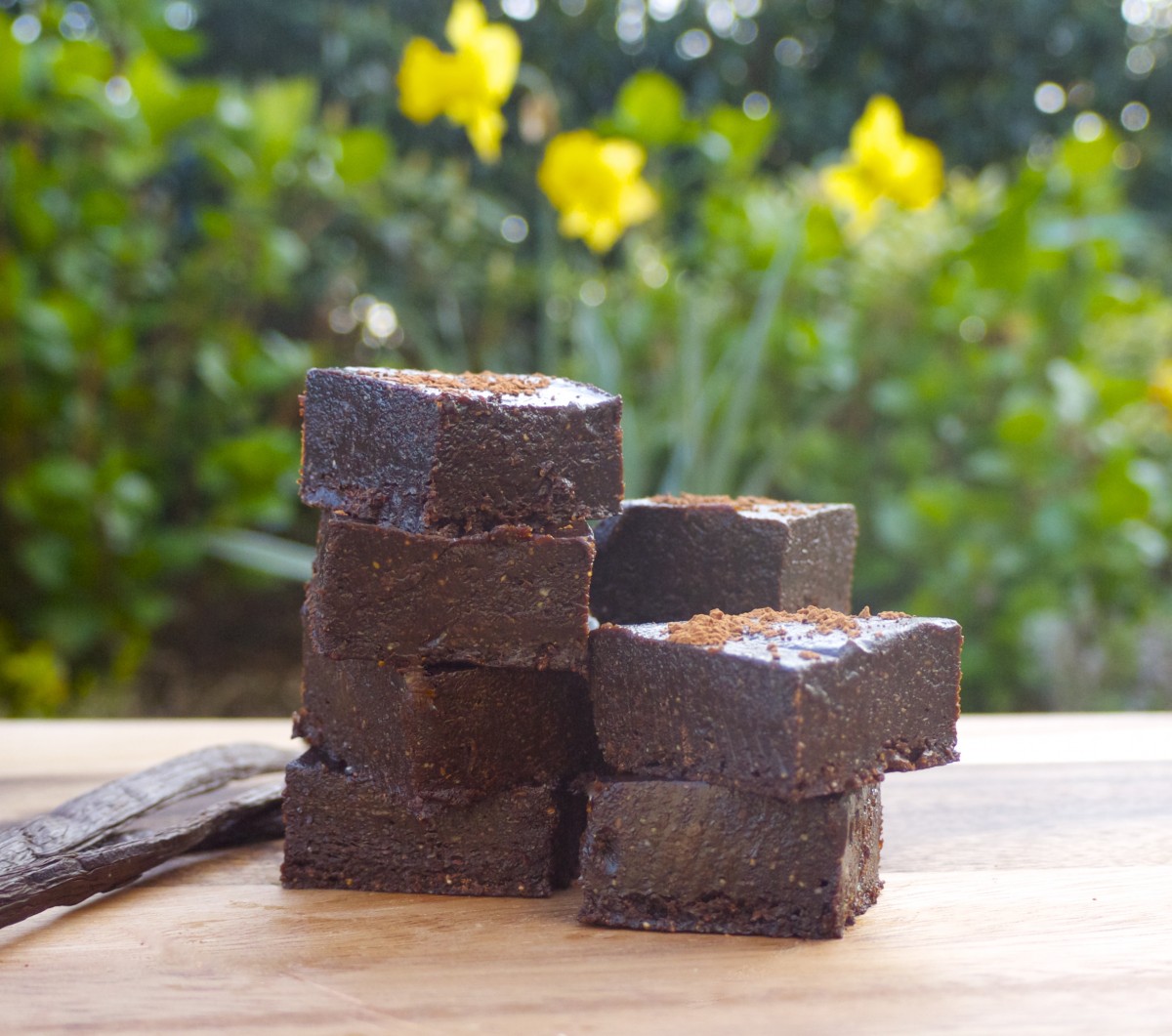 Fudge! What's not to love? It's rich, chewy and decadently delicious. If you love chocolate then you will find this recipe hard to resist. And the best bit? It's raw, totally plant-based and the ingredients will nourish your body rather than damage it. It's a win-win. Oh and it's extremely easy to make as it uses only four basic ingredients.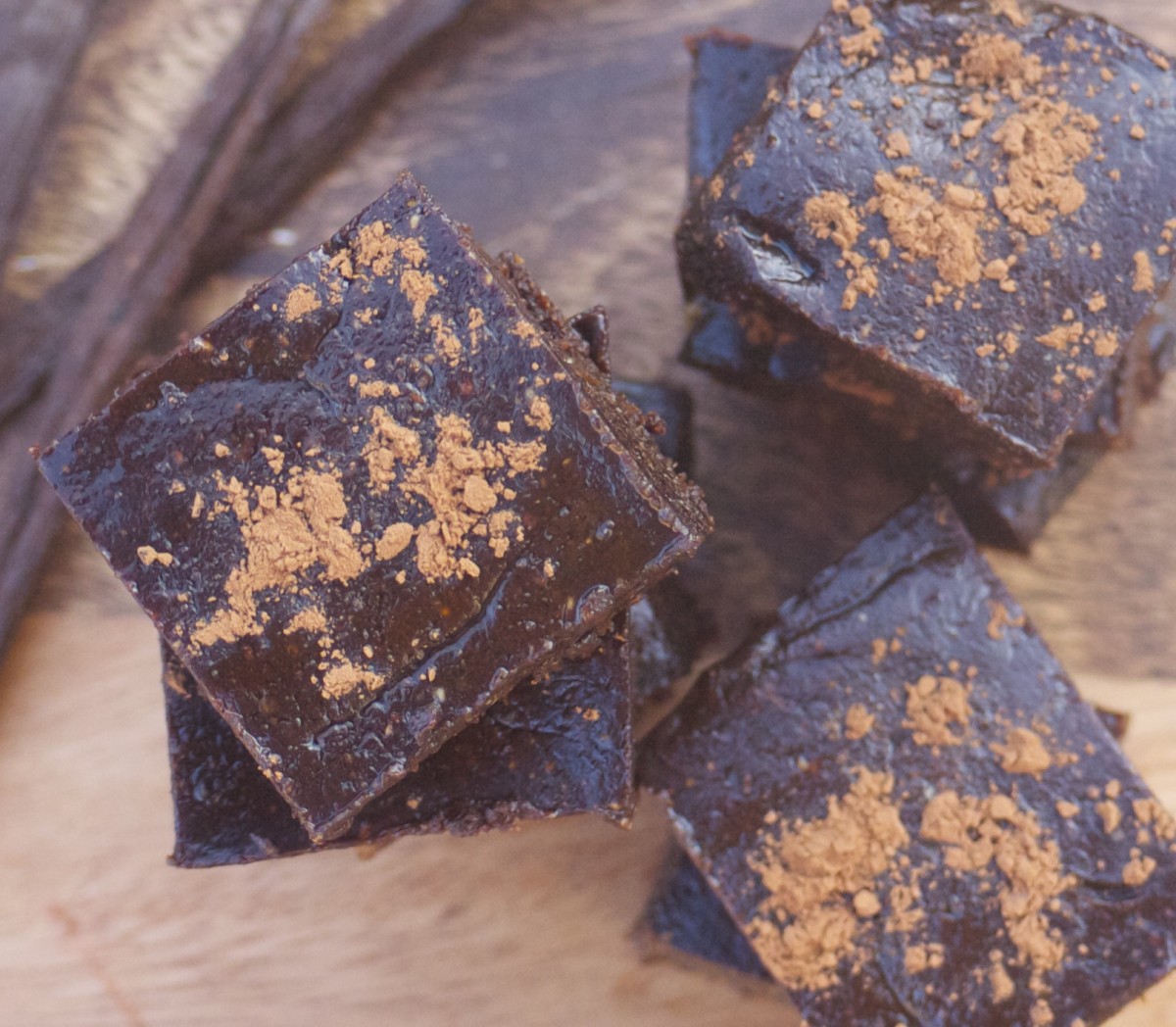 However, it is pretty rich so best not eaten all at once – if you can help it! The raw cacao powder used is a powerful superfood, rich in antioxidants which mop up the free radicals that contribute to our bodies ageing. Almond butter provides the thick texture and while the raw version is more nutritious because the delicate fats remain intact, roasted almond butter adds a deliciously warm, nutty flavour. The choice is yours! Almonds are the most alkalising of all nuts and a great source of plant protein, dietary fibre, minerals such as calcium, and vitamin E, which helps to keep our skin smooth and supple. I used a good quality organic maple syrup for this recipe as it compliments the almond butter so perfectly, creating that sweet, caramelised flavour. Other good sweeteners for this would be honey or coconut nectar. Using a liquid sweetener as opposed to a granulated or powdered version gives it that great gooey texture. I also decided to add in vanilla extract as I'm obsessed with all tastes and smells vanilla, but you could definitely experiment with cinnamon, raisins, cranberries, dates, crunchy seeds or fresh raspberries and blueberries.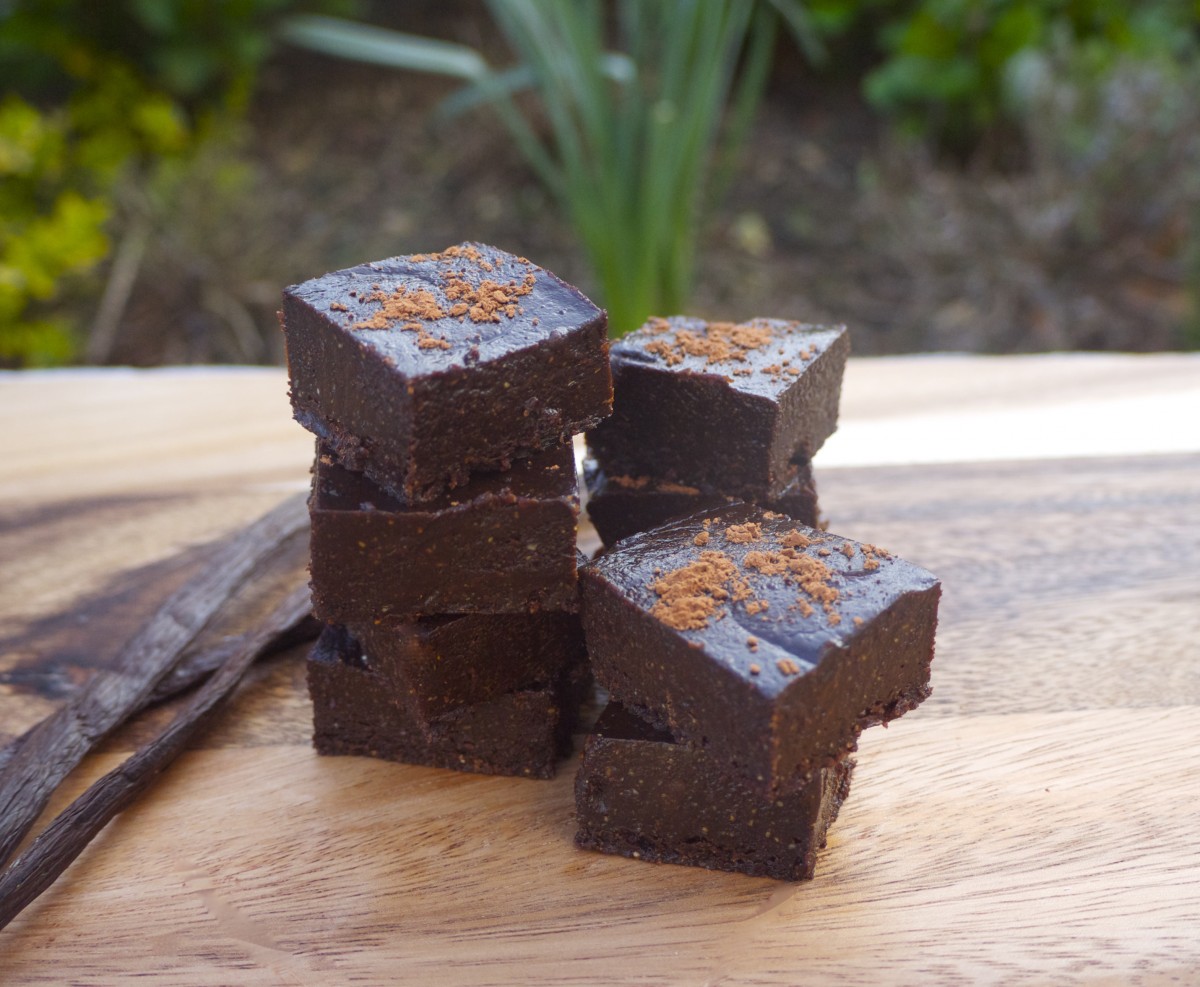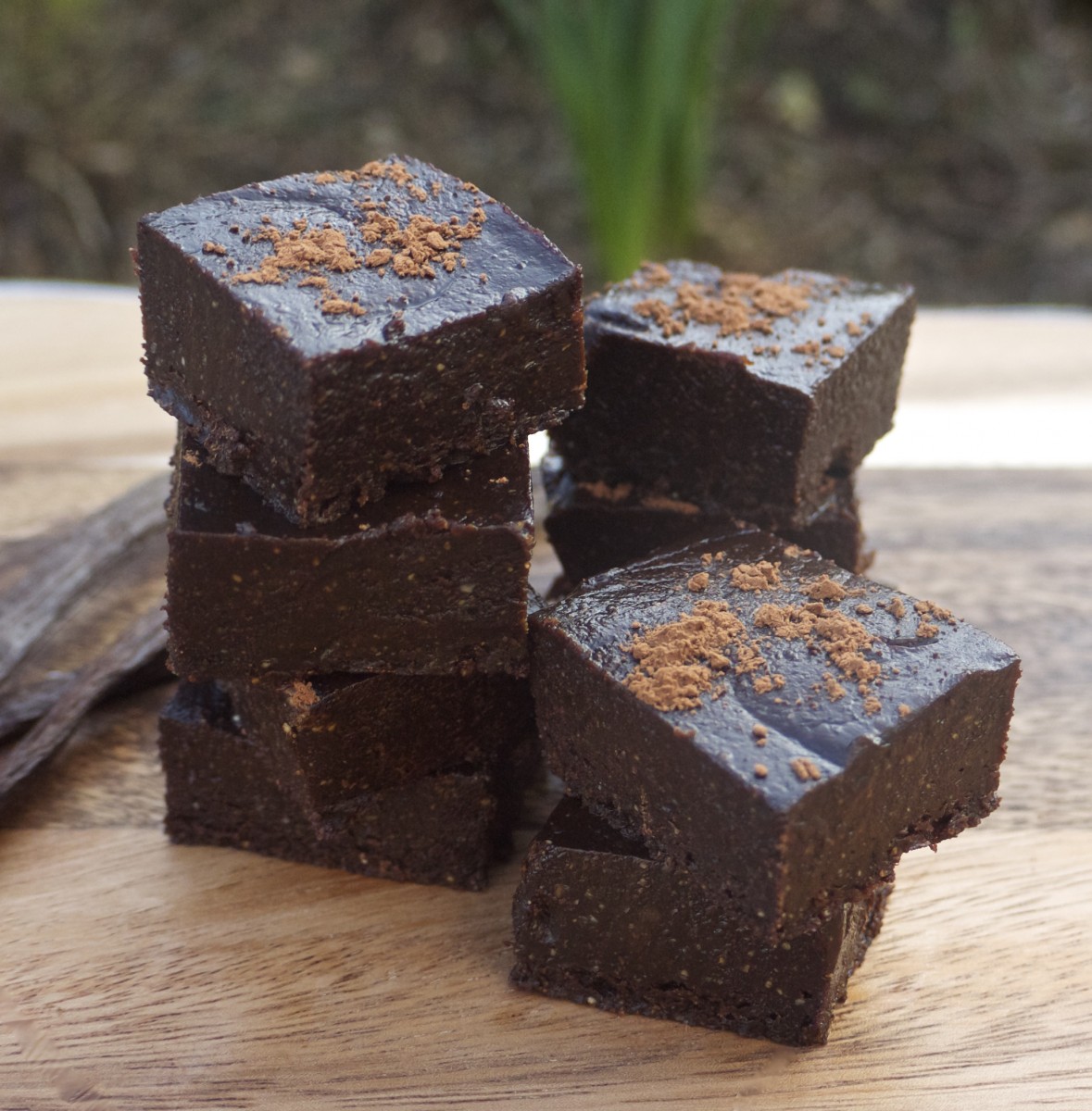 Vanilla Chocolate Fudge
2015-04-07 19:01:44
Rich, indulgent fudge for when a chocolate craving hits! Raw, vegan and made from only natural ingredients.
Ingredients
250g (1 cup) raw unsalted almond butter
20g (1/4 cup) raw cacao powder
80ml (1/4 cup) pure maple syrup
2 tbsp unsweetened almond milk
1 tsp vanilla extract.
Instructions
In a bowl, mix the almond butter with the cacao powder, vanilla extract and maple syrup.
Add in the water slowly to moisten, a spoon at a time until it reaches a cake batter consistency.
Mix well and pour the fudge into a pan lightly greased with coconut oil.
Place in the freezer for 2 hours or the fridge for 3-4 hours to set.
Notes
Leftovers can be kept in an airtight container in the fridge for 2-3 days, or in the freezer for up to 3 months.
Rosanna Davison Nutrition https://www.rosannadavisonnutrition.com/