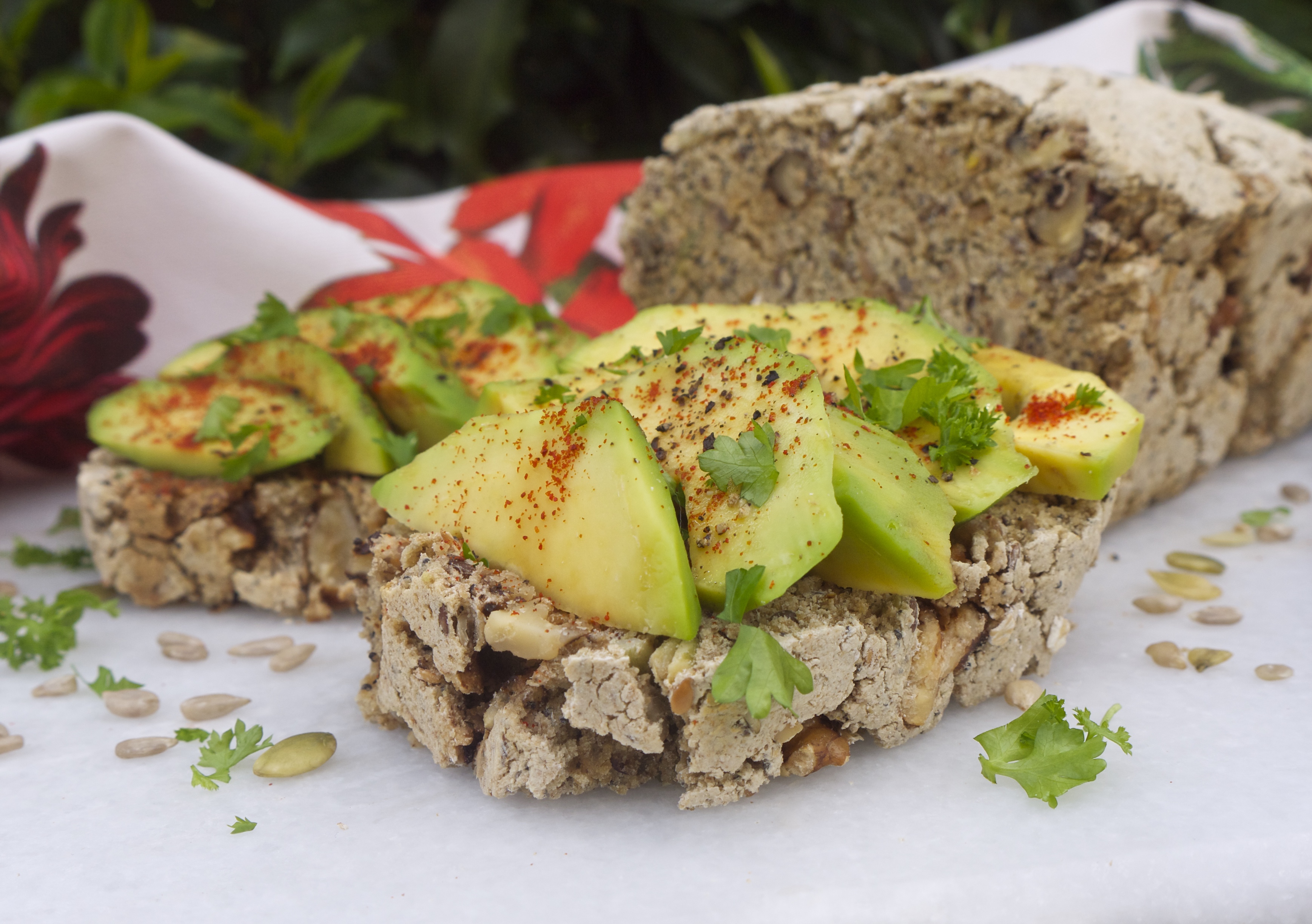 Do you ever wake up with a hankering for a certain type of food and you must have it immediately?! That was me earlier today, when I decided to use up a gorgeous ripe avocado in the fridge and knew it would be absolutely perfect on a pieces of fresh bread, still warm from the oven.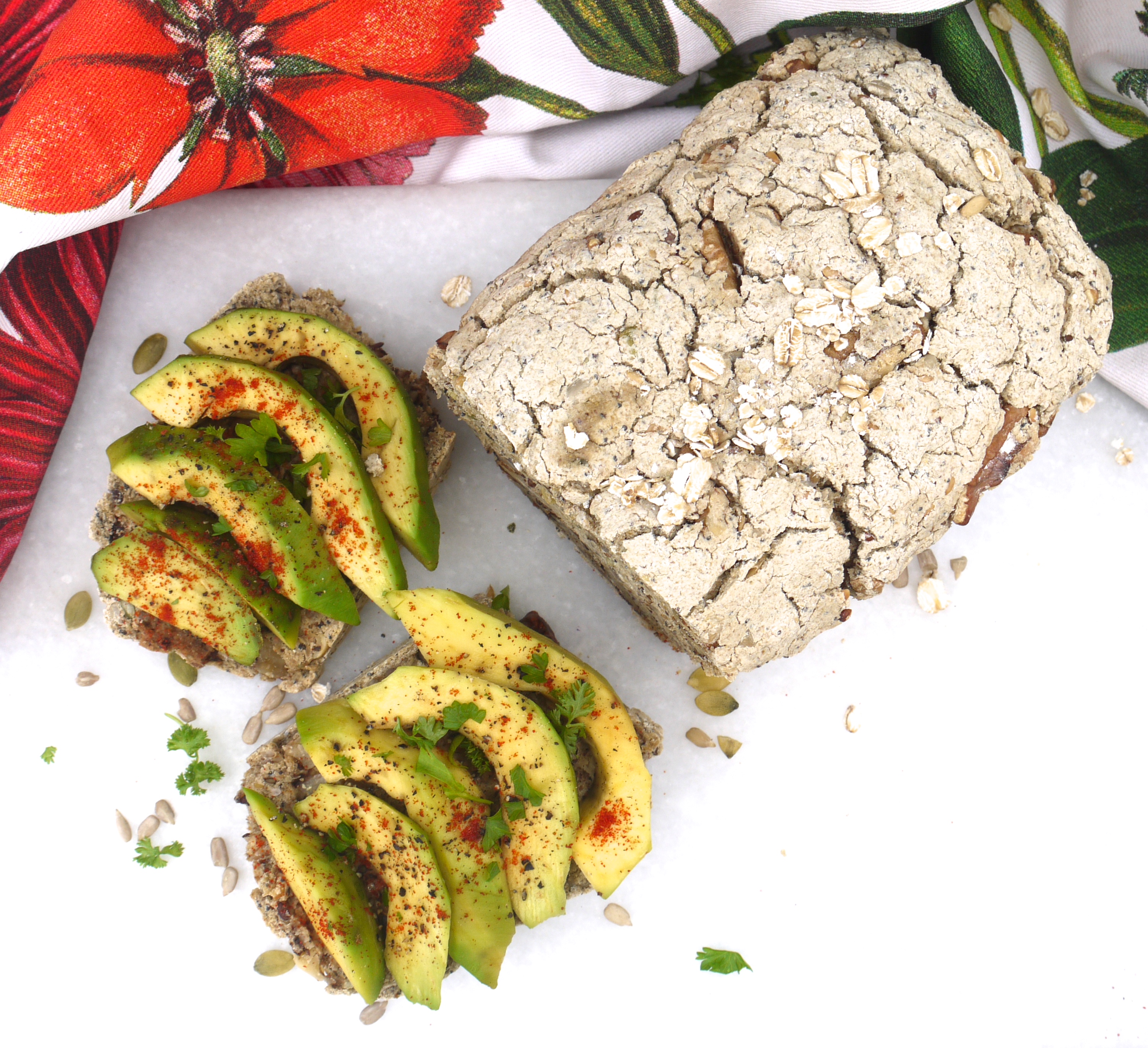 I love the simplicity of this bread recipe, which uses a mixture of porridge oats ground into a flour with gluten-free self-raising flour and almond milk mixed with apple cider vinegar, as the dry and wet ingredients.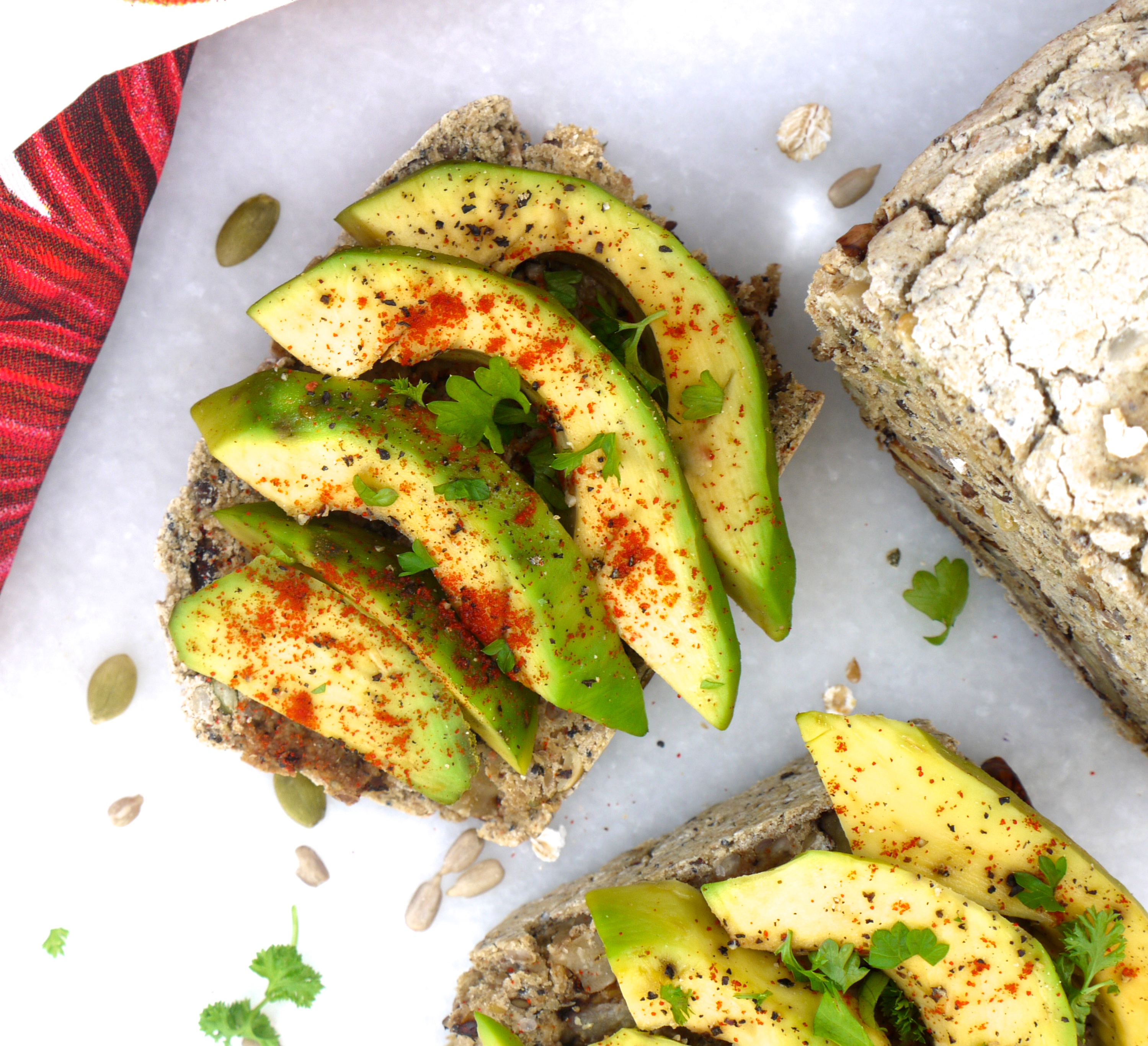 I developed the recipe to be a rich source of omega-3 fat, from the addition of three of nature's best plant-based sources of the essential fat – chia seeds, flaxseed and walnuts. Topping the bread with avocado further boosts its nutritional content, though the bread is a superb source of fibre, complex carbs and minerals by itself. Think of it as beauty food to maintain smooth, silky and strong hair, skin and nails!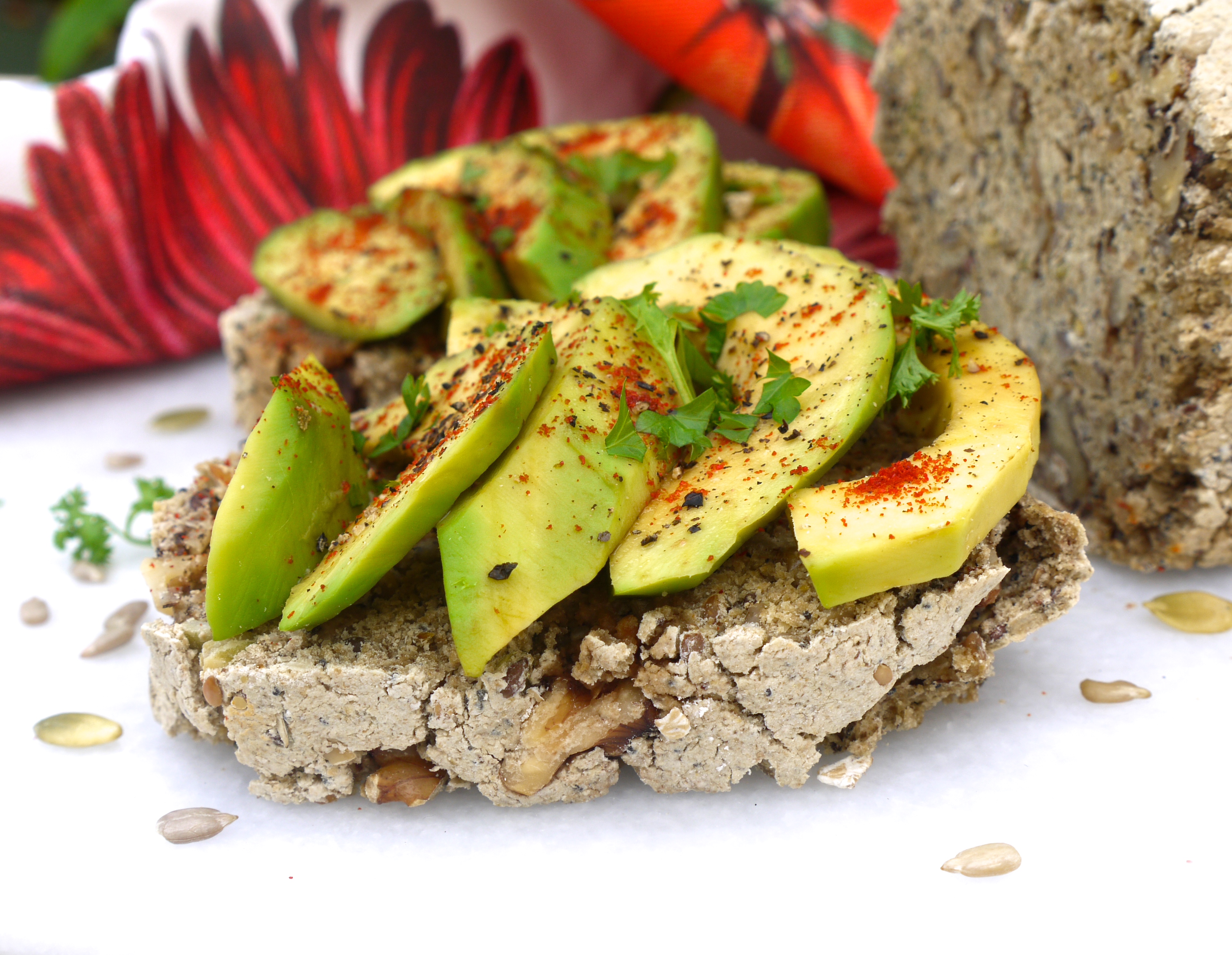 While I used nuts and seeds, it also tastes delicious with raisins or dried cranberries, cinnamon and a little maple syrup or honey for a sweeter version, or dried herbs and spices for a savoury twist.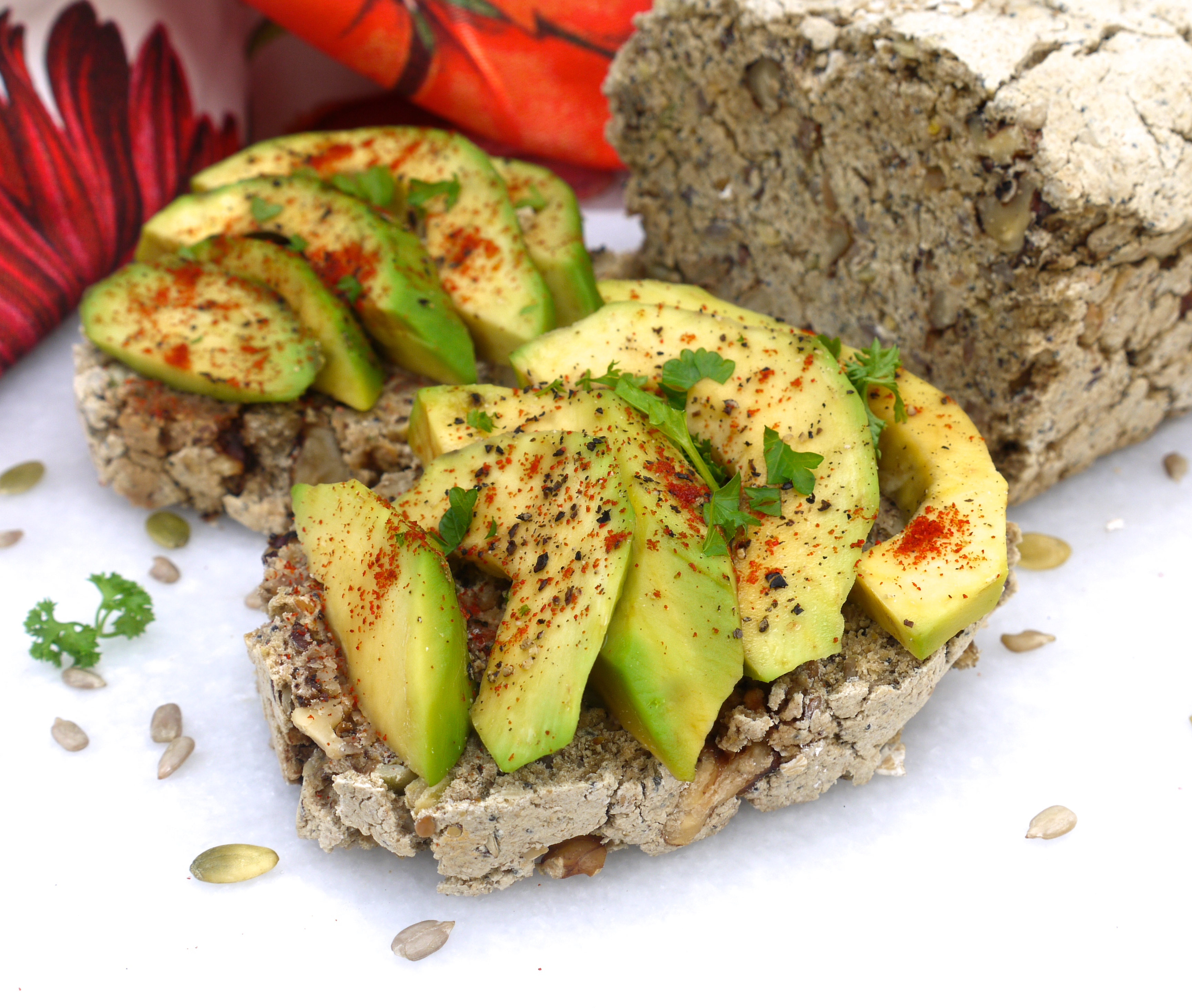 The loaf keeps for a few days (and freezes well), so it's perfect to make on a Sunday to last for half the week at least. I love it freshly baked and warm, but it toasts well too and tastes great with nut butter and sliced banana for an easy, energising breakfast.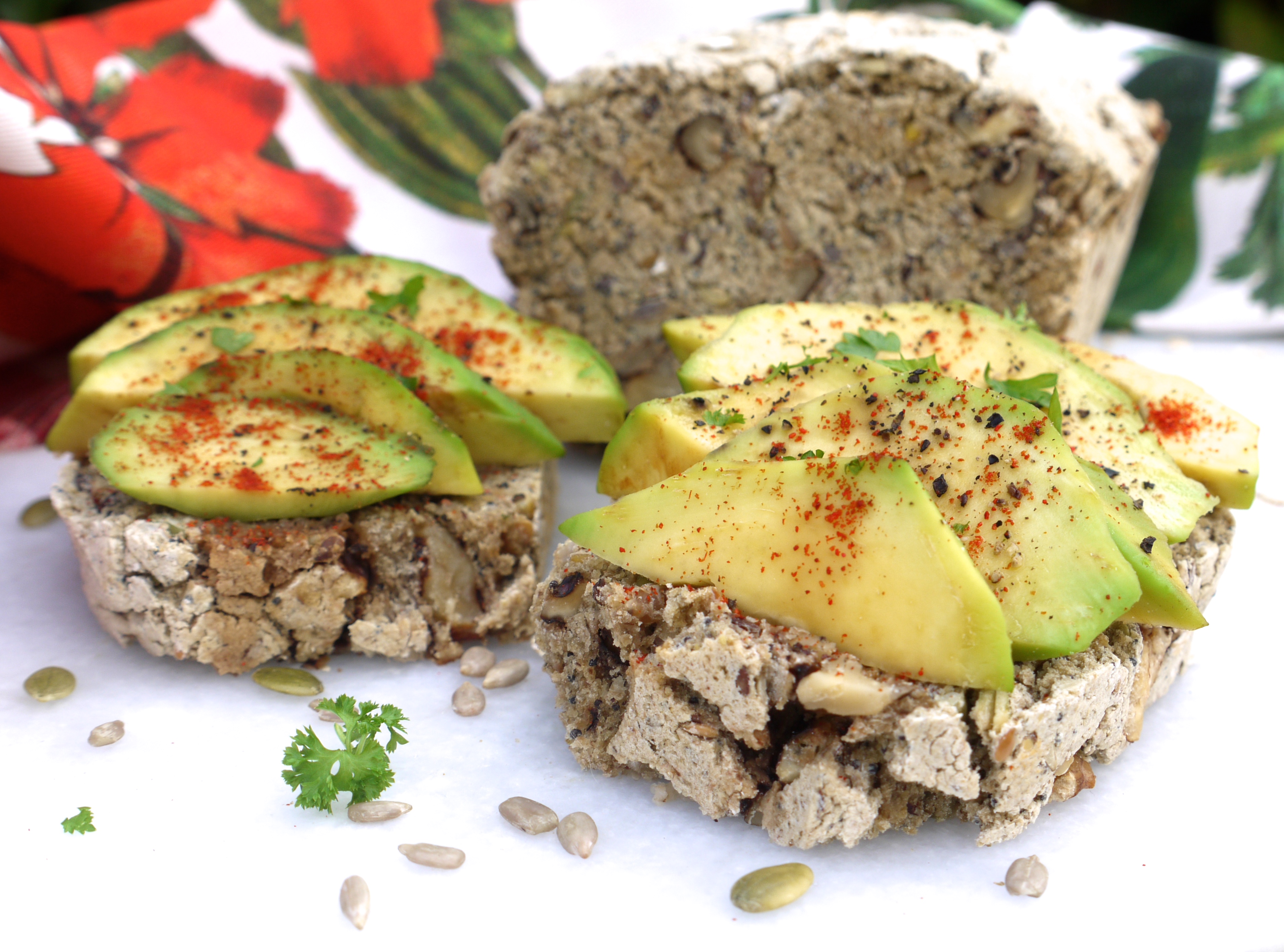 And it makes the entire kitchen smell incredible! Simple and nutritious, it's definitely my kind of bread 🙂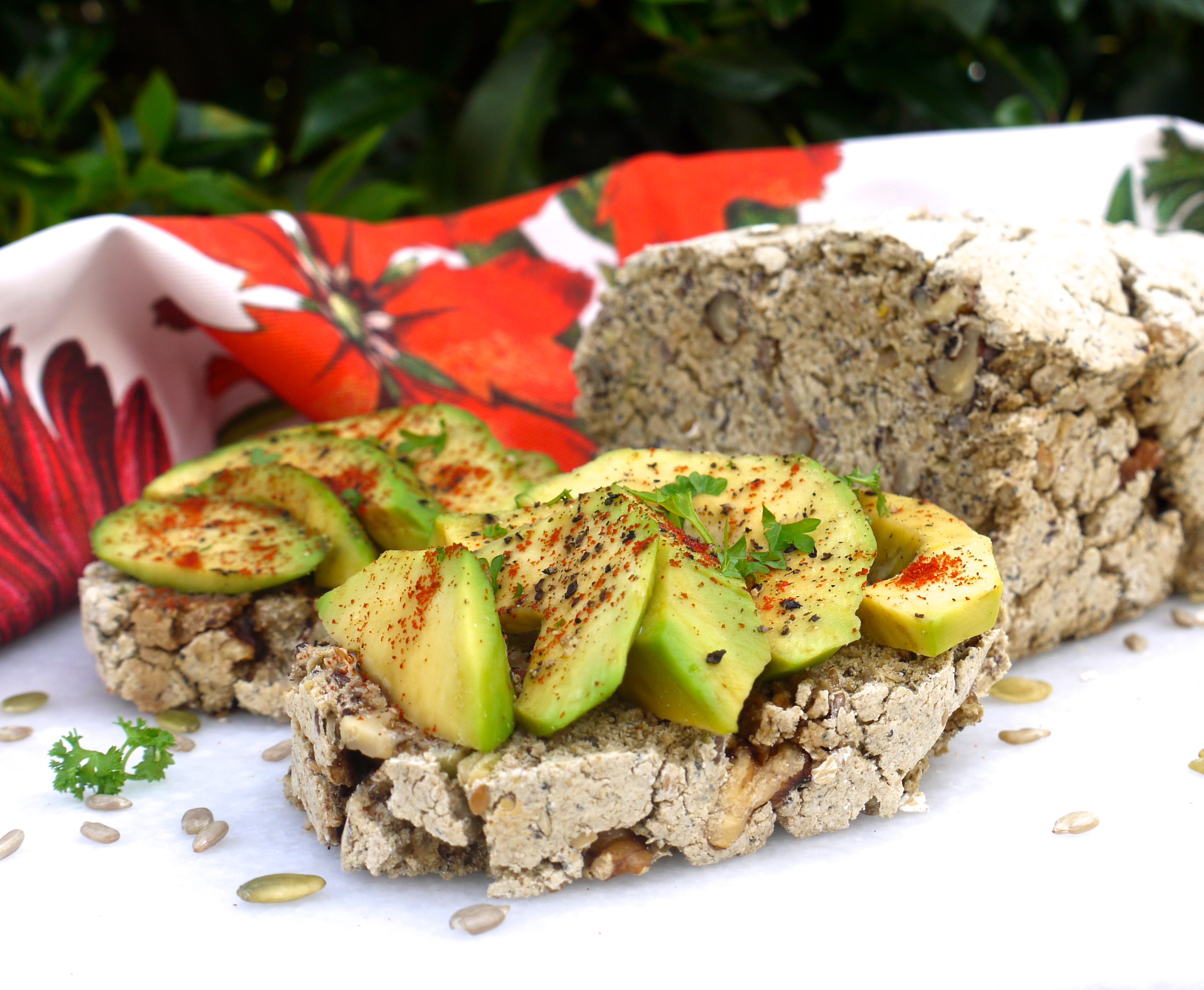 I would love to know if you get a chance to make this Avocado on Omega-3 Oat and Walnut Bread! Simply tag #RosannaDavisonNutrition on Instagram or Twitter or come on over to my Facebook to say hello 🙂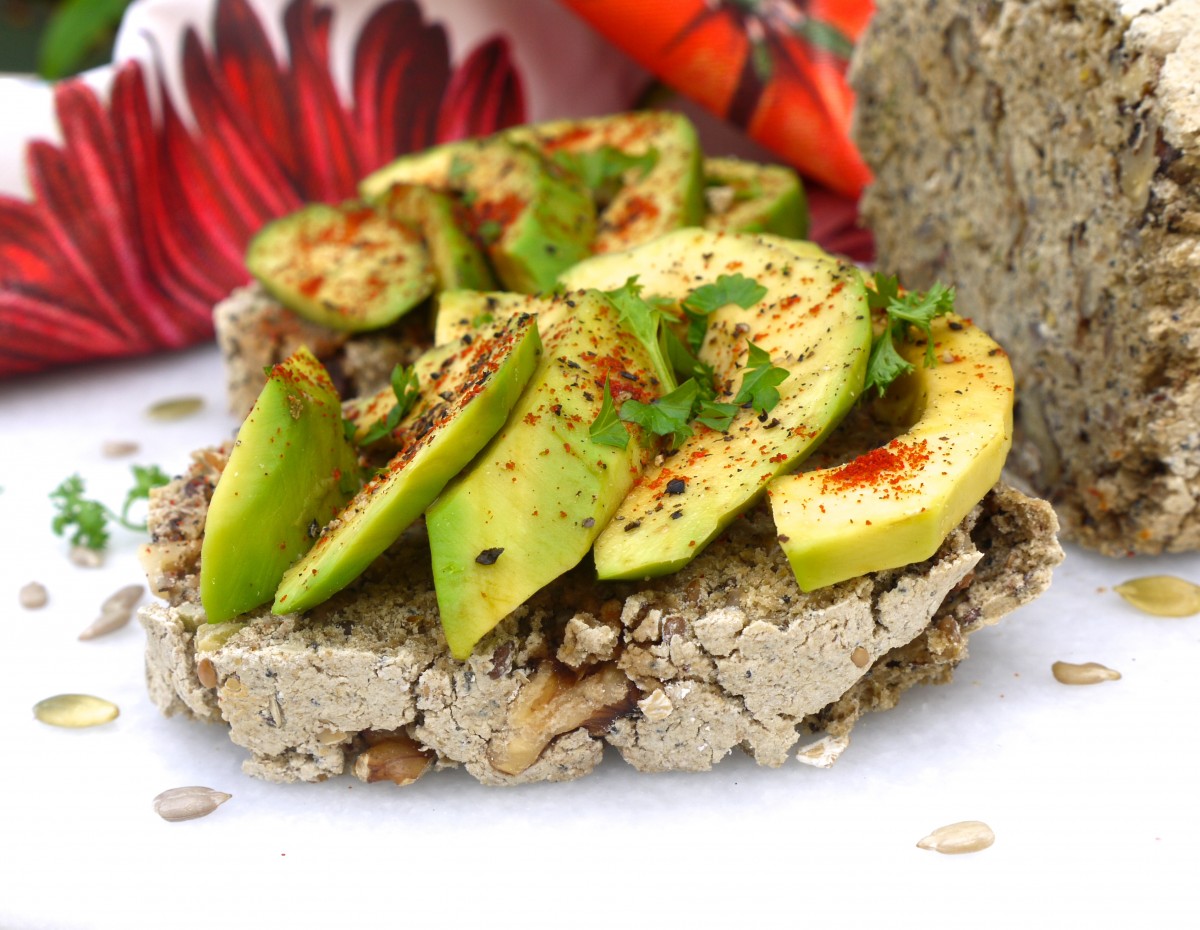 Avocado on Omega-3 Oat and Walnut Bread
2016-07-10 16:52:40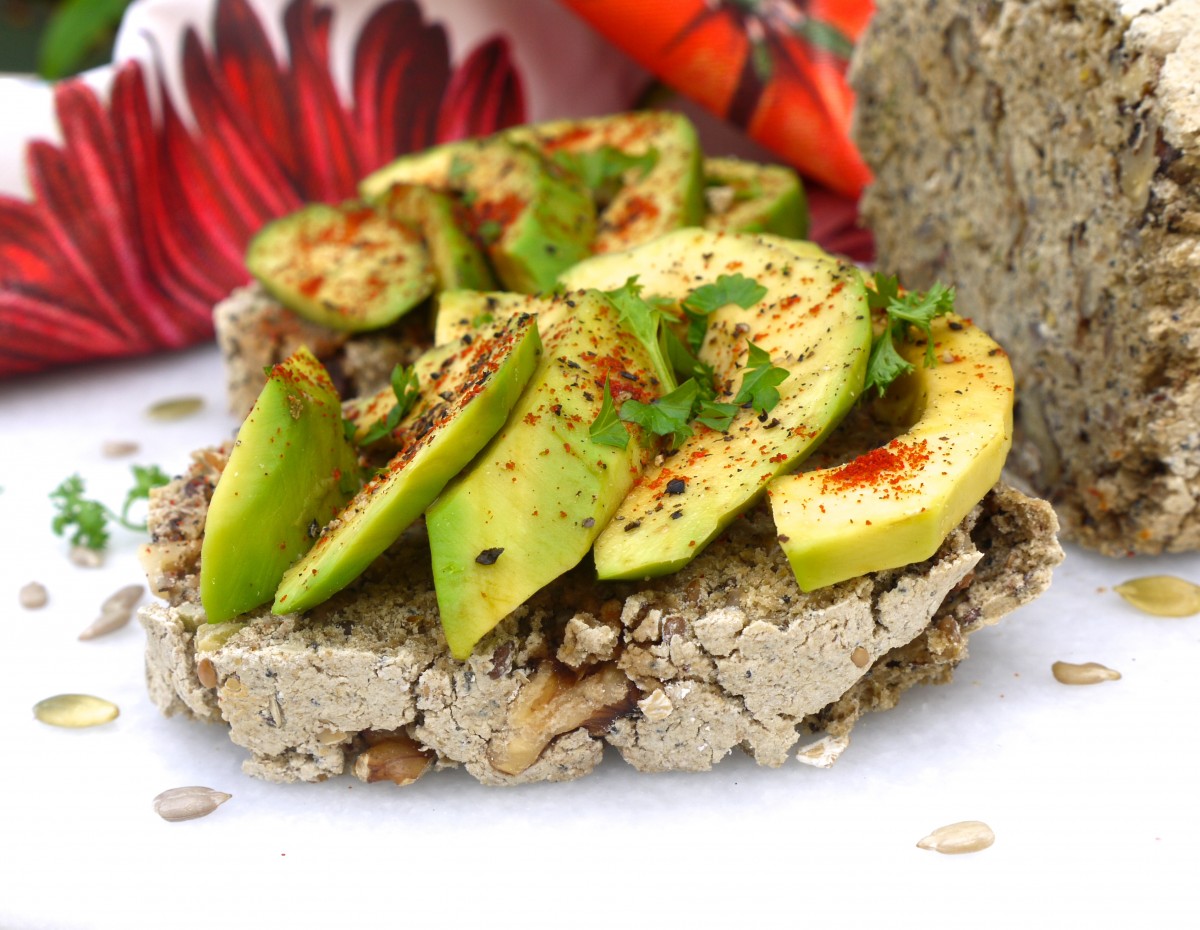 Serves 6
A deliciously healthy homemade bread recipe, packed with omega-3 fat, fibre, complex carbs and topped with the simple goodness of ripe avocado. The perfect snack or light meal. Nutrition Information per slice using 1/3 avocado: 336 calories, 7.6g protein, 36.8g carbs, 18.5g fat, 8.3g fibre.
Ingredients
coconut oil, to grease
400ml unsweetened almond milk
2 tbsp vinegar (I used apple cider vinegar)
300g porridge oats (I used a certified gluten-free brand)
200g gluten-free self-raising flour
1 tsp bicarbonate of soda
pinch of sea salt
2 tbsp milled chia seeds or flaxseed
100g raw, unsalted walnut pieces
130g mixed seeds - I used pumpkin, sunflower, poppy and flax seeds.
To serve: ripe avocado, salt and pepper, smoked paprika, balsamic vinegar, lemon/lime juice, chilli flakes, chopped parsley, coriander or basil.
Instructions
Preheat the oven to 190C and lightly grease a medium loaf tin with coconut oil.
Measure out the almond milk and stir in the vinegar, leaving it aside to allow it to gently curdle.
Place the oats into a blender and blend on high for 30-45 seconds, to grind down the oats into a coarse flour.
Place the oat flour in a large mixing bowl and sieve in the self-raising flour.
Add the bicarbonate of soda and salt, and mix together well.
Add the walnut pieces and seeds and stir to combine evenly throughout the flour mixture.
Create a well in the middle of flour and slowly add the almond milk and vinegar mixture, stirring to form a thick dough. If it's too dry and crumbly, add a little extra almond milk and if it's too wet, add a little more flour.
Transfer the dough to the prepared loaf tin and press down, ensuring the top is even.
Sprinkle a pinch of whole oats along the centre of loaf, for decoration.
Bake in the oven at 190C for 40-45 minutes, until firm to touch and a knife comes out clean from the centre of the loaf.
Remove from the heat when baked and allow to cool on a wire cooling rack for 10-15 minutes, then slice and add your choice of toppings. I used ripe avocado slices, topped with sea salt, black pepper, chopped parsley, a pinch of smoked paprika and a drizzle of balsamic vinegar.
Notes
Store the loaf in a cool dry place for 2-3 days or freeze for up to 6 months.
Rosanna Davison Nutrition https://www.rosannadavisonnutrition.com/