Brendan Madden is is the designer and founder of the Brendan Joseph accessories brand, an artist and a weaver. He lives in Rathmines with his wife Alexandra and their two year old son Gabriel, and runs a fashion accessories company called 'Brendan Joseph'. Brendan make scarves and ties in Ireland, telling a story of the Dublin and the area around the city through the colours he uses in his unique, handmade designs.
Brendan Joseph, 30 South Anne Street, Dublin 2.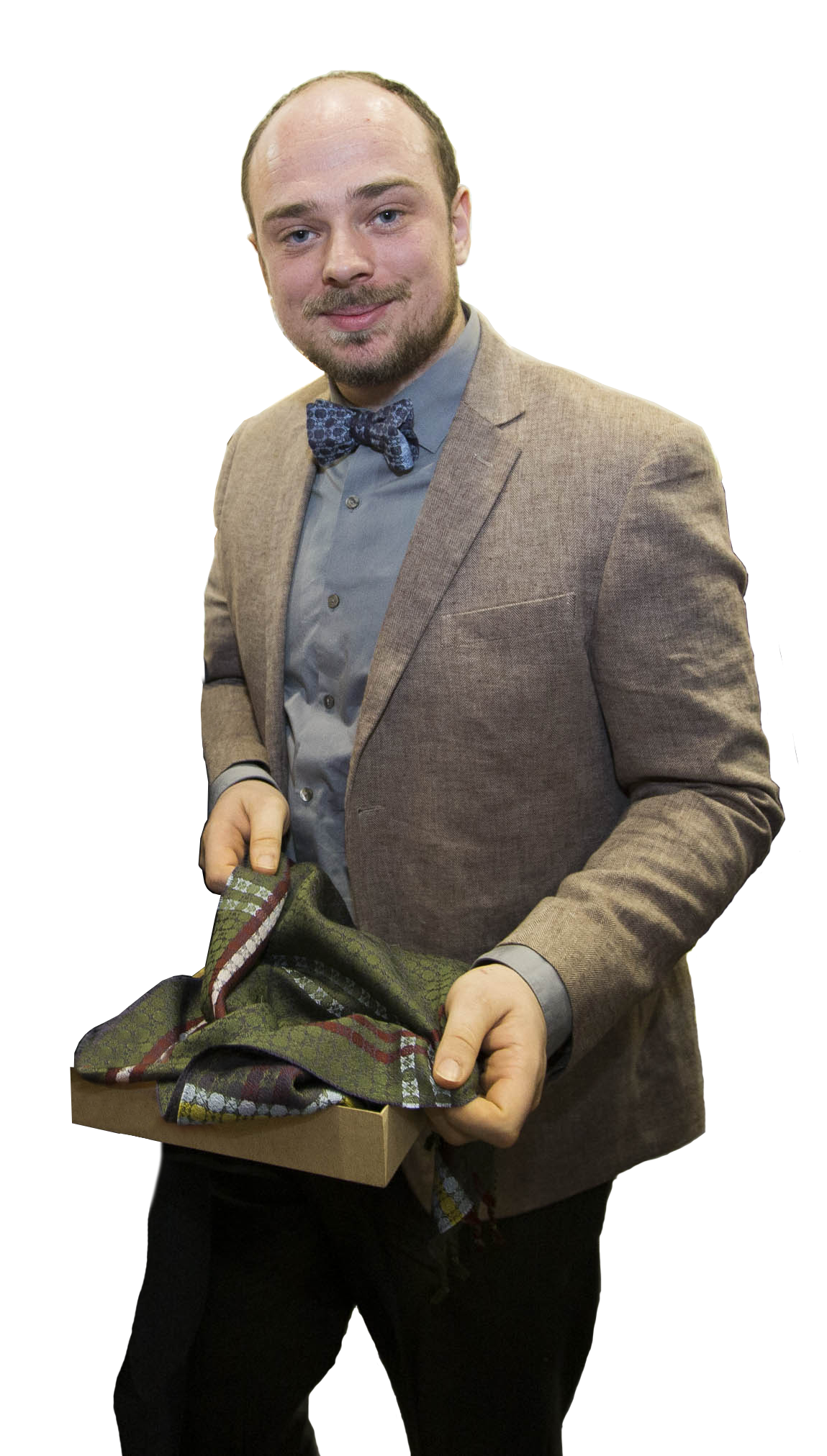 Where do you shop?
Dunnes, Tesco, Supervalu, Fallon and Byrne, Mortons, Little Italy, M&S, Aldi, Lidl.
I tend to grab what I need each day and pick up special ingredients from the smaller shops if I know I've time to cook. I really enjoy shopping and tend to go to each place for what they're great at.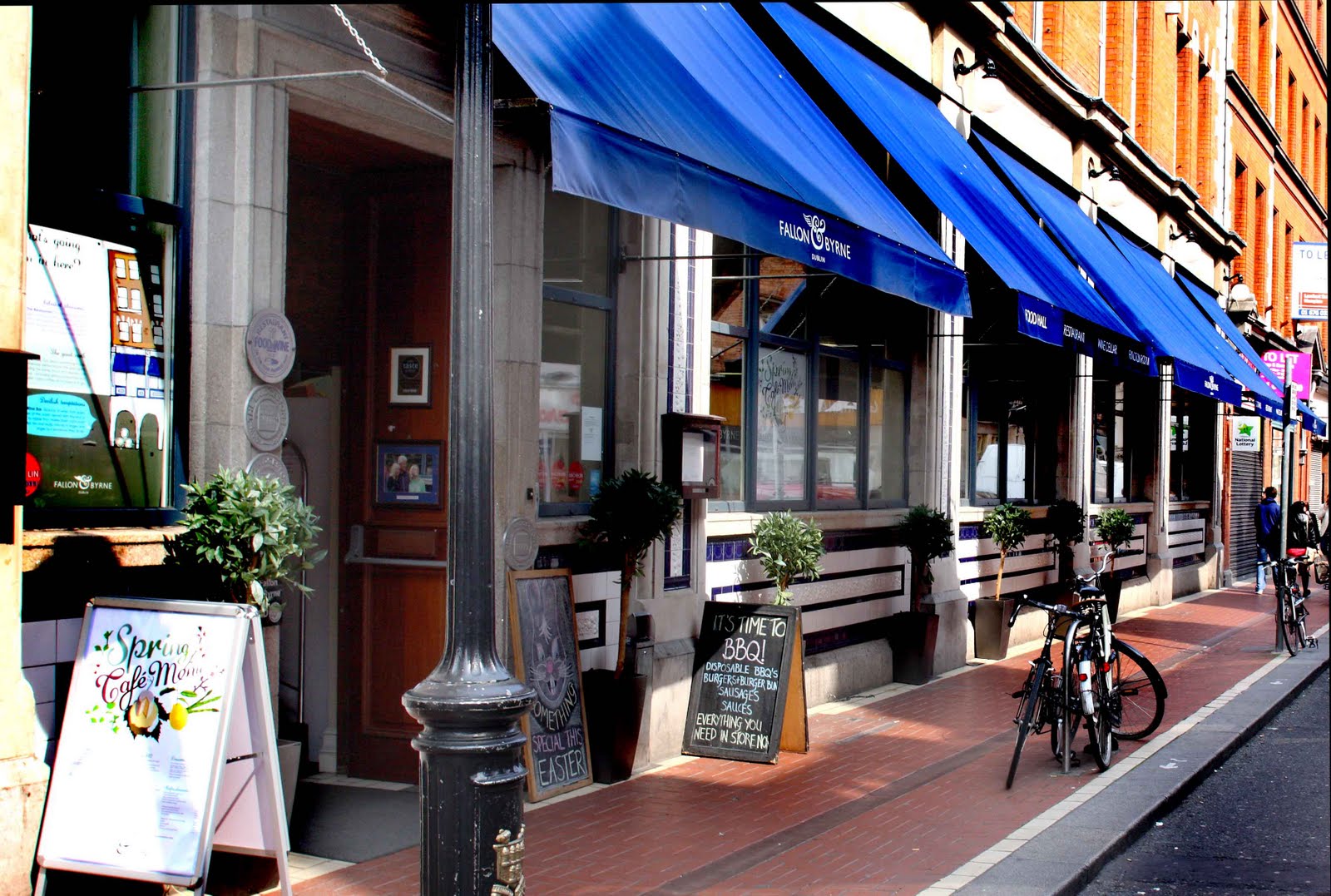 Can you list the contents of your weekly shop?
Full Fat Milk
Low Fat Milk
Grapes
Heirloom Tomatoes
Roscoff Onions
Chicken Breasts skin on bone
Lean mince
Brussel sprouts
Garlic
Bananas
Mangoes
Avocados
Brown Soda Bread
Gluten free seeded bread
Pak Choi
Leek
Basil plant
Mint/Coriander/Thyme/Parsley
Liga biscuits
Ginger beer
Nespresso pods
Strawberry Jam
Kerrygold butter
Frozen Peas
Ella's baby veg/fruit pouches
Eggs
Glenisk Organic Yoghurt
Granola
Potato Waffles
Pears
Raisins
Rocket
Spinach
kale
Almond milk
Petit Filous
Frozen Avocado
Frozen Smoothie Mix
Limes
Lemons
Ginger
Fresh filled pasta
Cheese
Orange and Mango Juice
Haagan Daz Praline Cream
Sweet Potato
Sweet Potato chips (frozen)
Broccoli
Ketchup/ Relish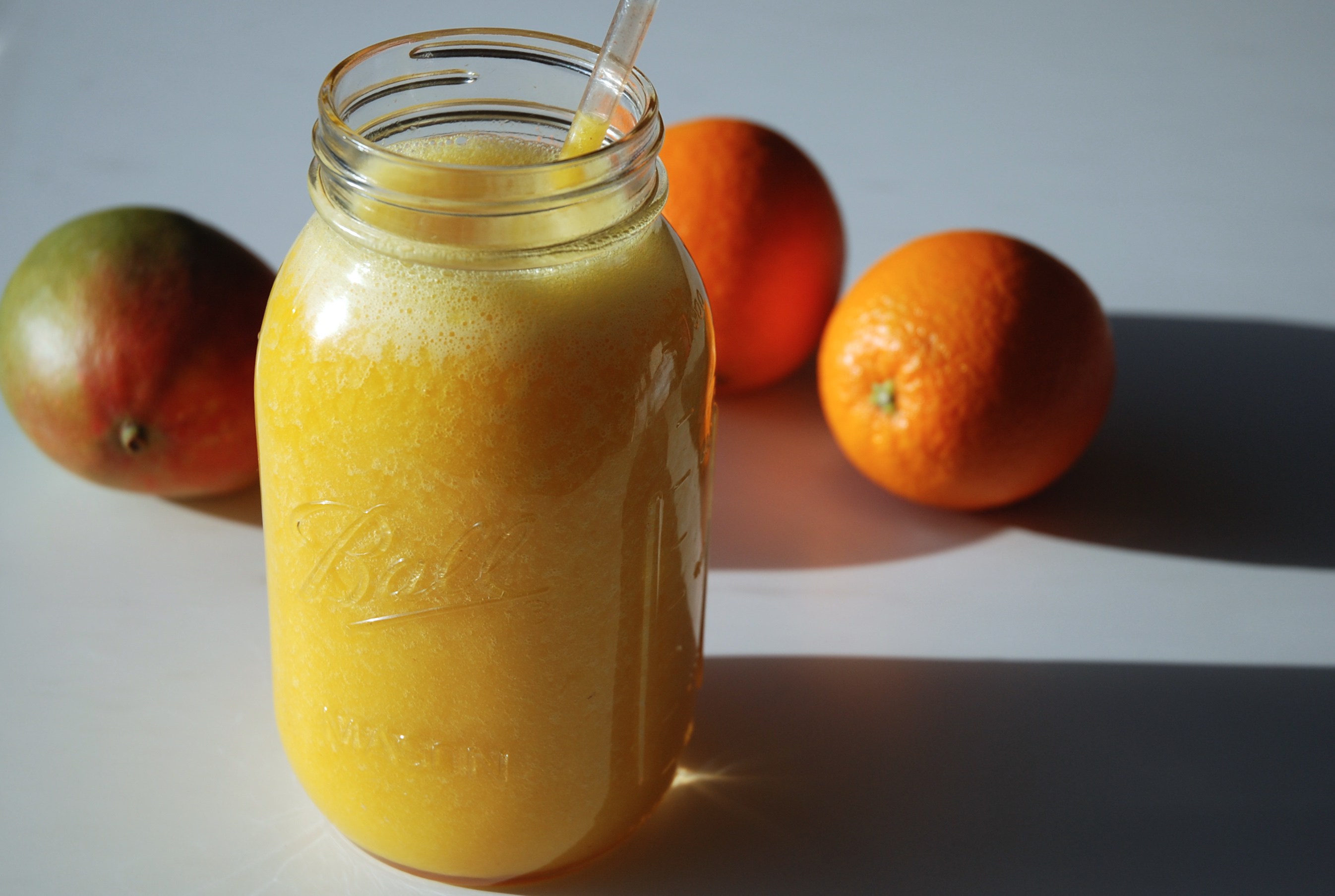 Describe your typical breakfast
When I'm at home, it's just a flat white and a croissant.
When I'm away, I always have a small omelette or porridge and then a mix of watermelon and grapefruit, black coffee and orange juice.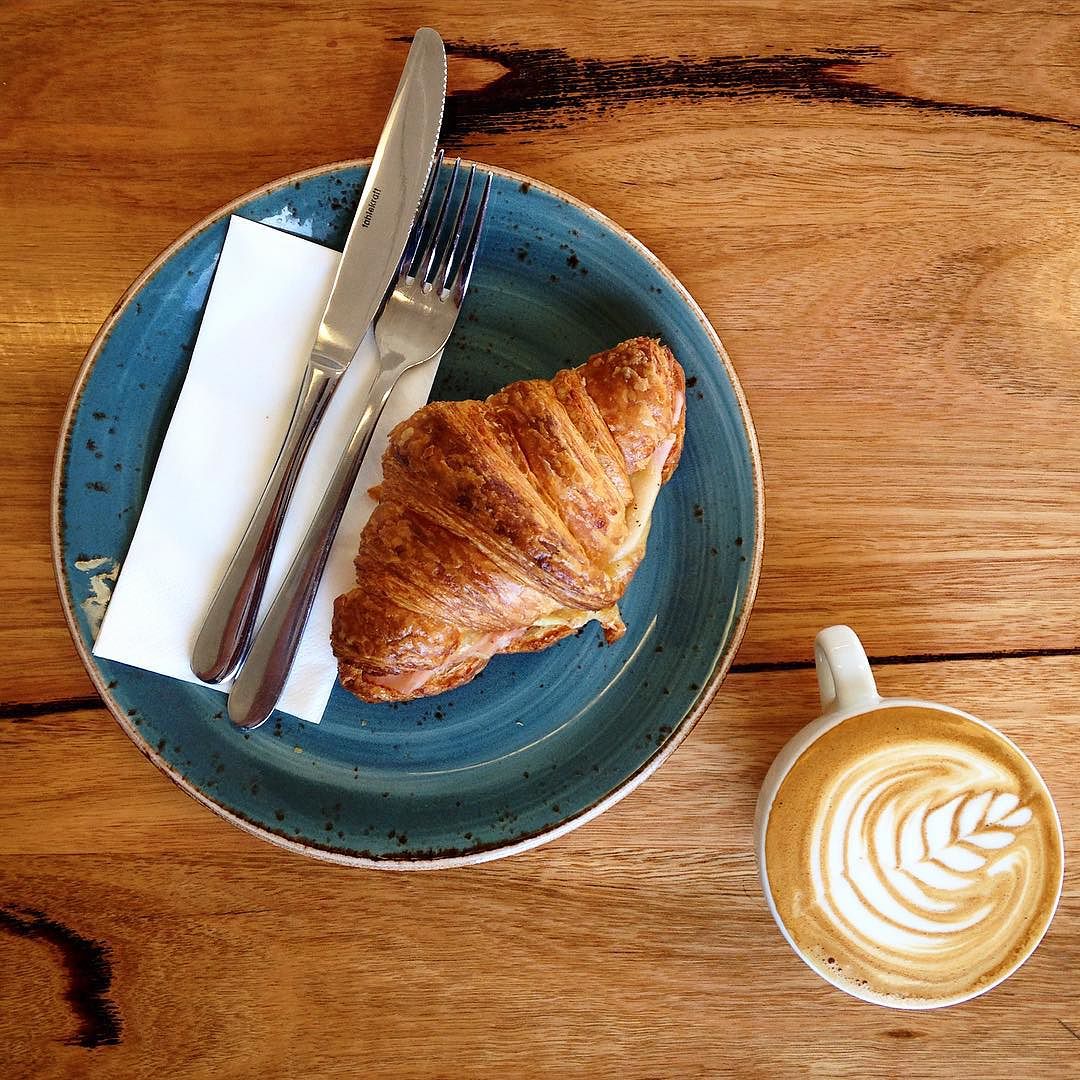 Describe your typical lunch
I find it hard to make time for lunch, but when I do, I go to Industry on Drury Street and get their salads. My favourites are their pearl barley one, and the charred broccoli. They also make their own hummus and it's lovely. I like that you don't have to have meat to have a tasty fresh healthy lunch there and the menu is different every day.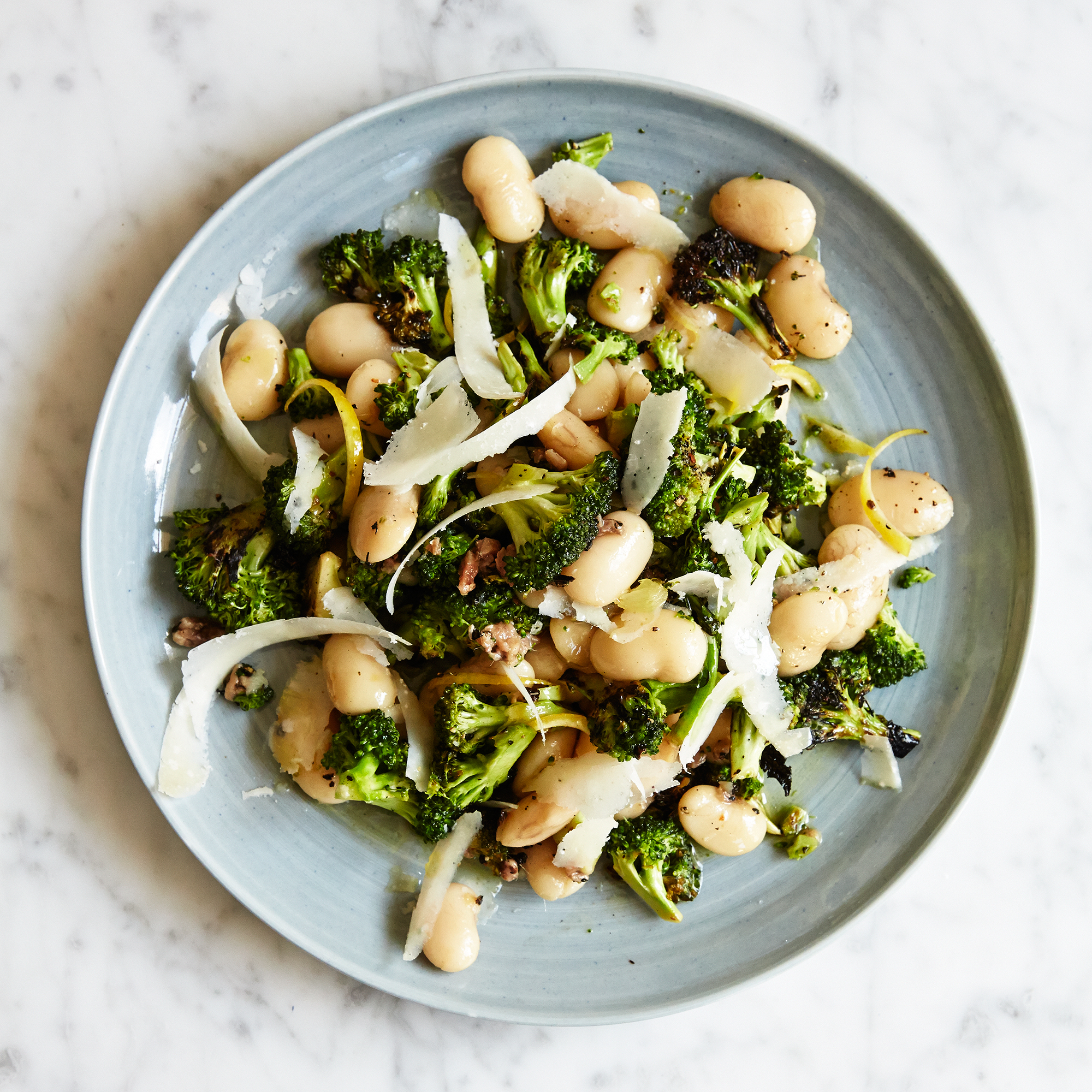 Typical dinner
I try to make as much time as possible to work, and then when I'm home, I try to spend as much time as possible with my son before he goes to bed, so because I don't want to eat really late, I've started to buy fresh filled pasta a lot and eat it with a fresh sauce and I steam some frozen peas above it. It's a bit indulgent but it's tasty and warm and filling.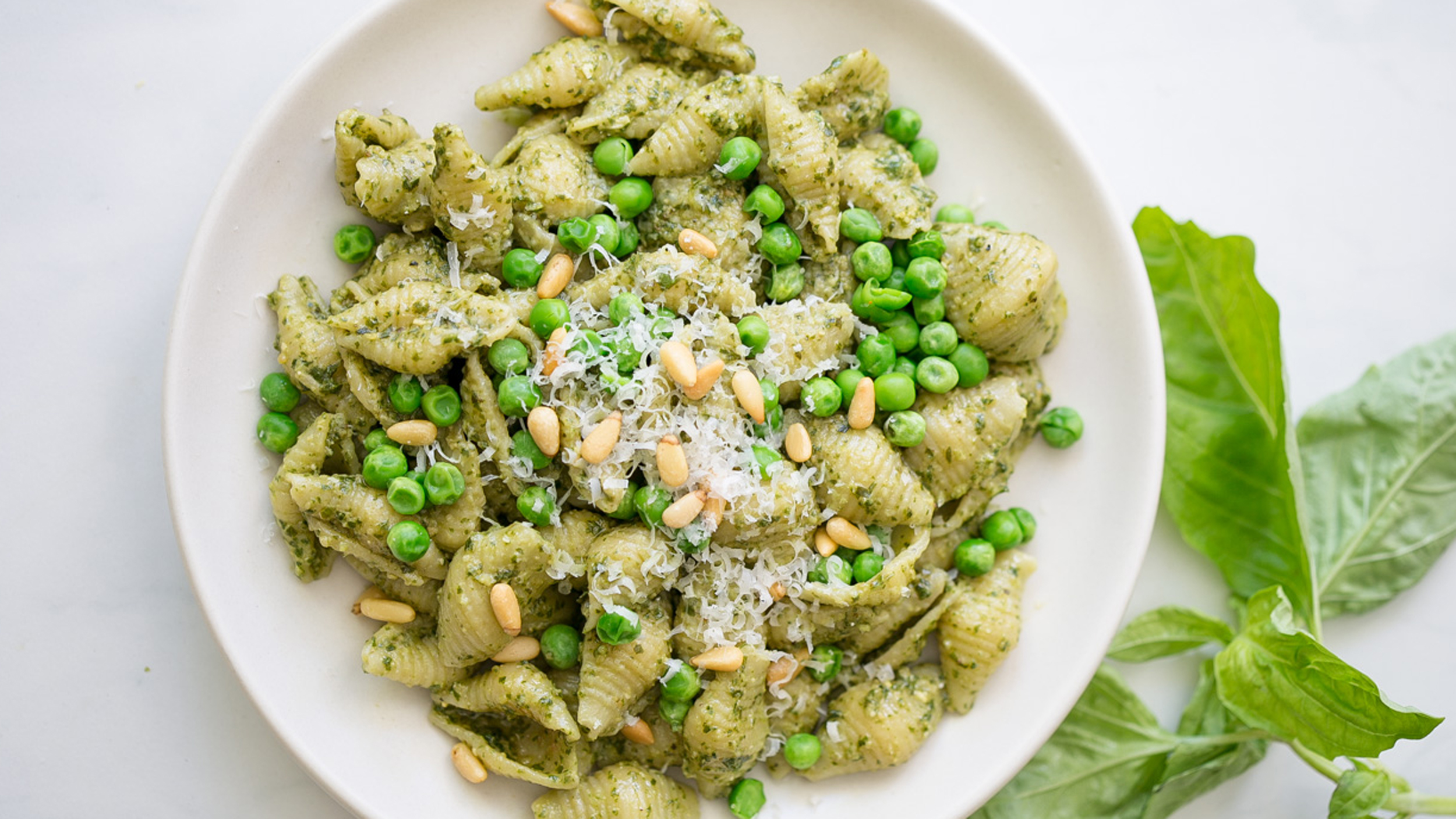 Snacks
I'm addicted to fiery ginger beer and I drink a lot of filter coffee. Sometimes Keogh's Crisps, Ritter Sport hazelnut chocolate bars (or the green hazelnut ones from Lidl). In the summer, I love crepe waffle cones or pistachio ice cream.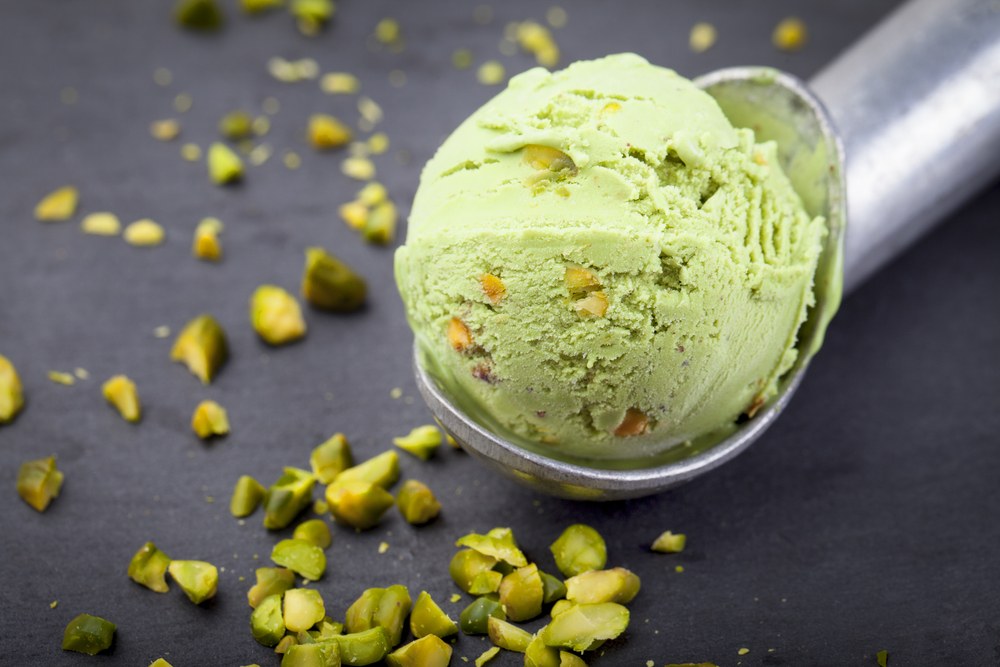 Is there anything you won't eat?
Fish that isn't fresh from that day and I'm allergic to apples unfortunately, so I definitely won't eat apples!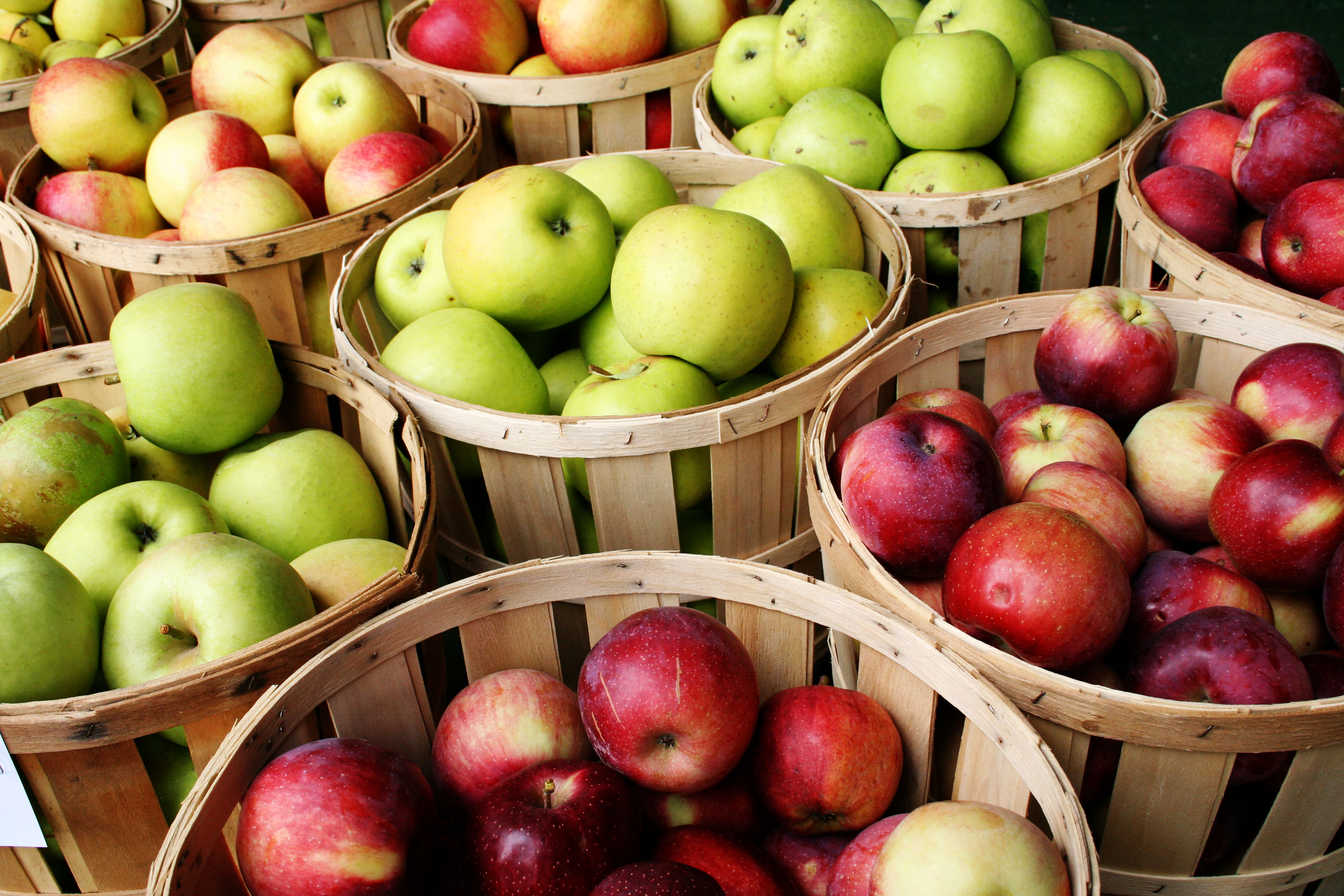 What would you cook to impress someone?
I love to cook but only on the hob or grill where you're interacting with the food, so this rarely impresses anyone! I really hate cooking with the oven – I find it boring. I always take far longer than I promise, so I make a starter when I'm trying to impress: avocado, asparagus and raw blue cheese which I grill served with a walnut, pecan, pumpkin seed and balsamic lemon drizzle rocket and spinach salad with beetroot sprouts. I toast the nuts so they're fresh and crunchy and top it with some parmesan. I try to be quite seasonal, so in late summer I always make caprese salad. I love to pair things to wine also which always impresses people because it's not just about the flavours but how they interact.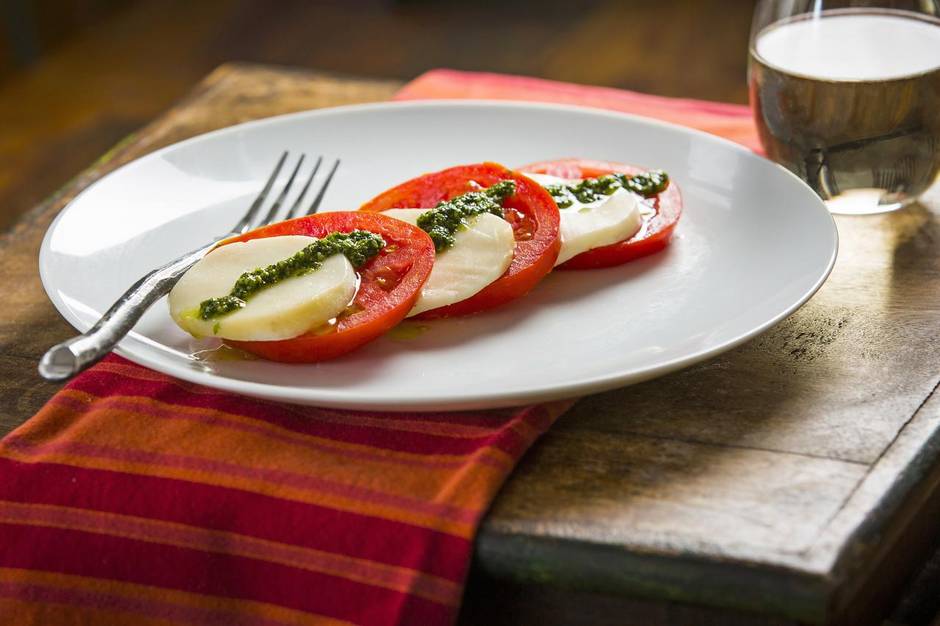 What is your guilty food pleasure?
Snacking when I know I should make time for a proper sit down meal. Ignoring the word 'family pack' on said snacks!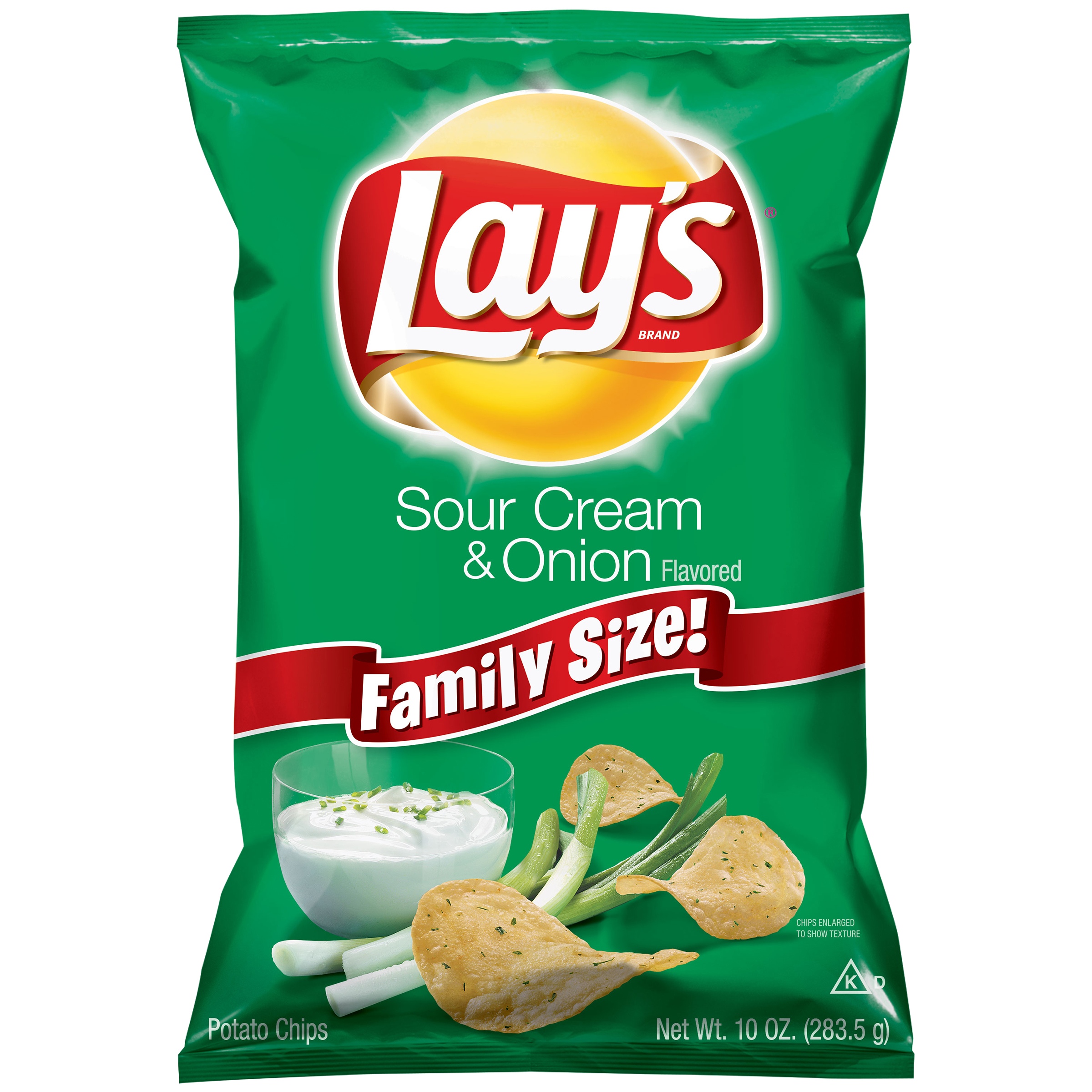 What is your ultimate comfort food?
French Onion Soup (with a glass of red).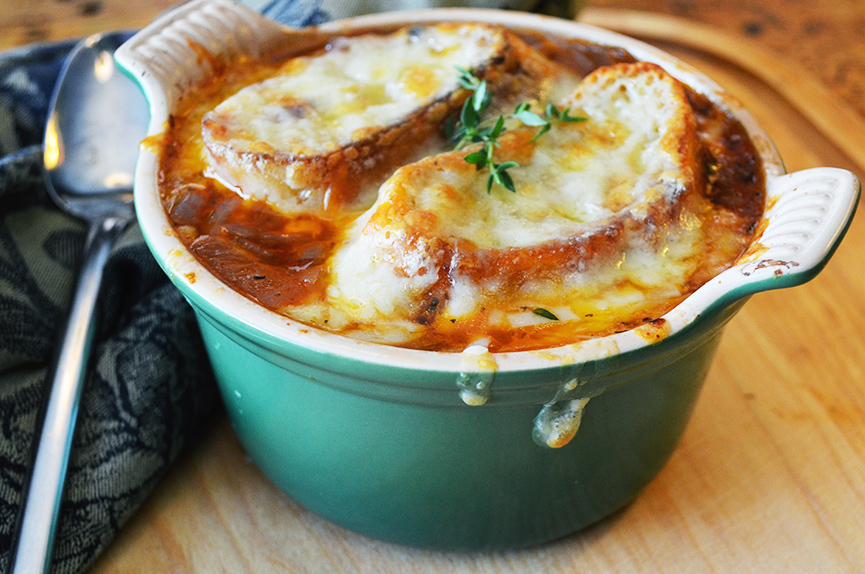 What is your favourite takeaway?
There's two near us I love, Spice Guru Rathgar, where we get a Pasanda – it's really light and fresh and nicely spiced; and Tiger Wood Fired Pizza (which I call Tiger Wood's) where they do a really good pizza with a sourdough base, it's fantastic because it's much easier to digest. My favourite of theirs is the 'Gustoza', plus they sell Nobo Ice Cream.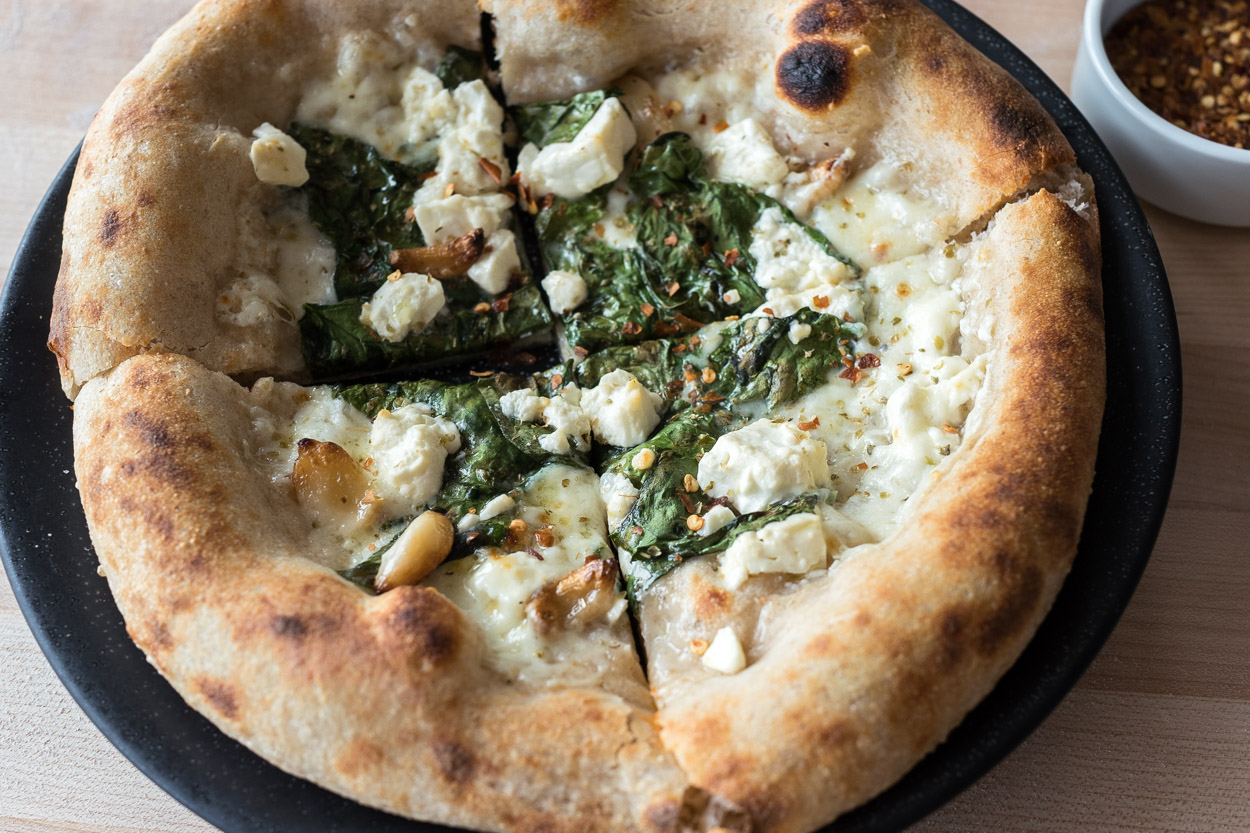 Have you tried any diet fads in the past six months?
No, but I have had some health issues and I was asked to keep a food diary and I actually found it really helpful because I could see after just a day or two where I could make some big differences that would make my life better. I had been working through the night and eating really late, so once I realised that, I was able to make changes.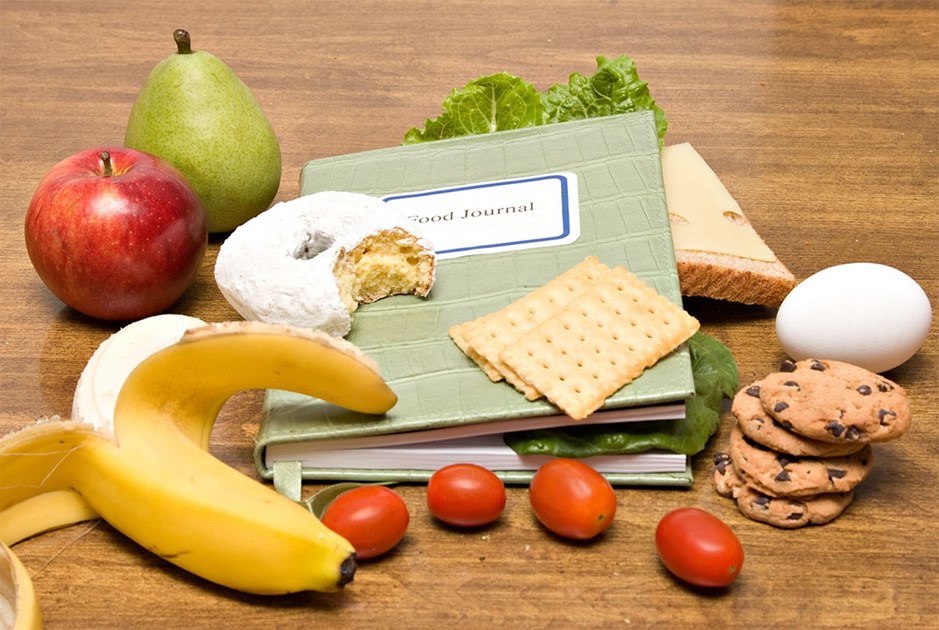 What would your Last Supper?
​Something that I got to cook myself that took ages with many different courses. It would definitely involve my crumbled blue cheese grilled over avocado and asparagus, and a late pick Loire chenin blanc 'moelleux' (semi-sweet) from Vouvray; and then something that goes well with hasselback roasted potatoes. Dessert would involve pistachio.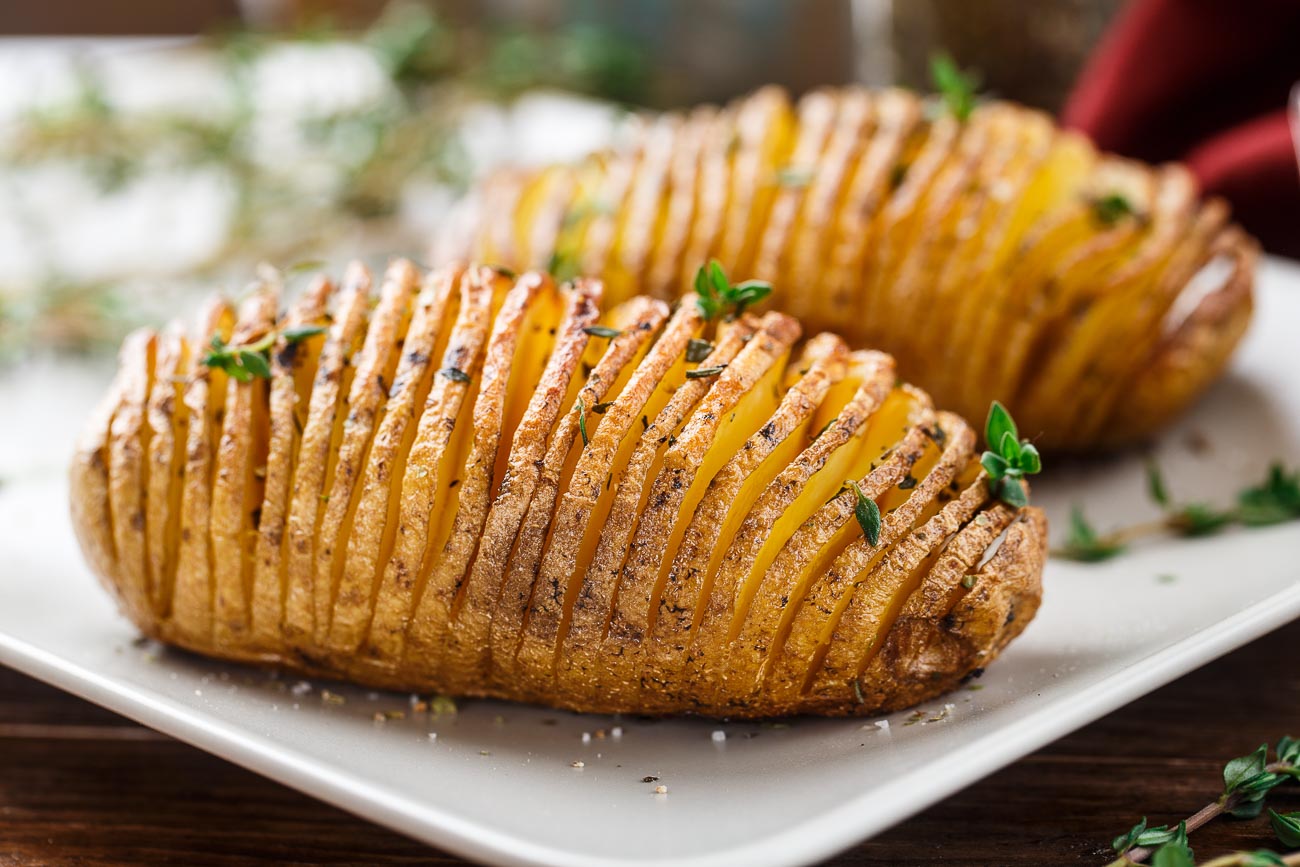 Rosanna's Verdict:
It's great to hear that Brendan really enjoys to purchase quality ingredients from a variety of shops, and is careful to select what he knows will be used. Buying a variety of products to have at home for putting together simple meals and snacks is the best way to stay prepared and on track with healthier lifestyle choices. It's when you find the fridge and cupboards empty that it's more tempting to grab processed convenience food or call the local takeaway.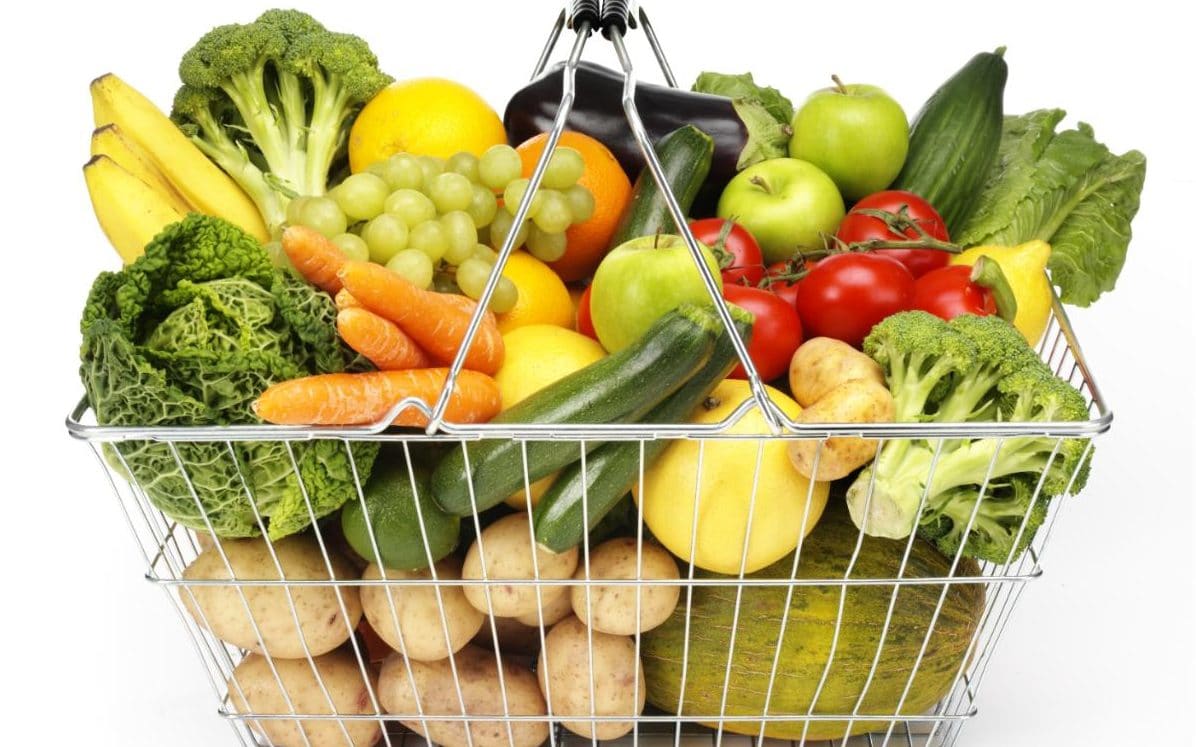 His shopping list features an amazing range of fresh and frozen foods, from exotic fruits to pasta, breads, herbs and spices. I love to see the colourful selection of vegetables he buys, including avocado, rocket, spinach, kale, broccoli and tomatoes. I always encourage people to eat more leafy greens, preferably even a couple of times a day for the nutrients and fibre they provide, so it's really good to know that they feature on Brendan's list.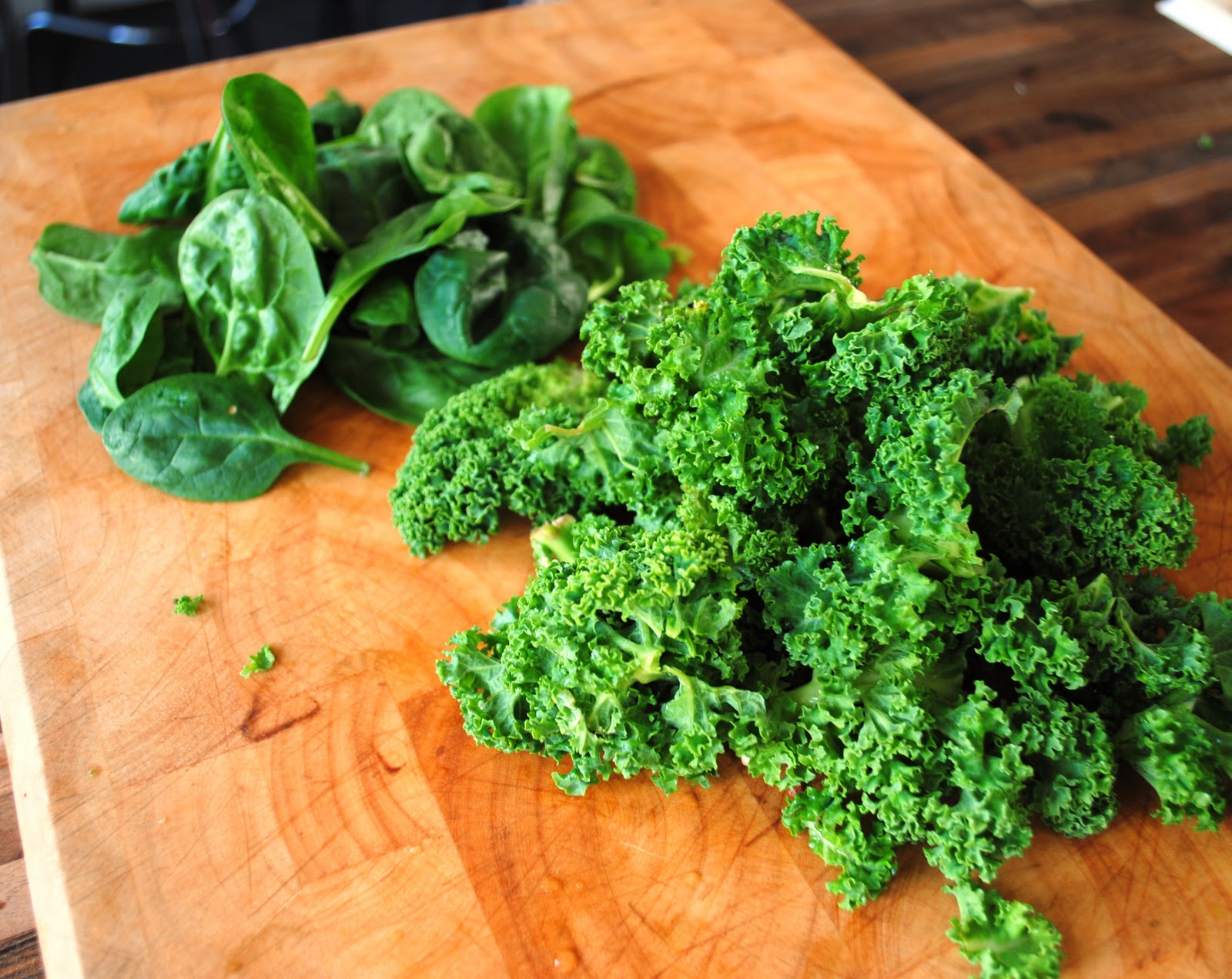 Brendan also buys tasty fruits, including mango, bananas and grapes, as they make a quick and healthy snack or simple dessert. Mango is rich in beta-carotene, which helps to give it that distinctive organic colour and helps to support normal skin and eye health. The nutrient converts to vitamin A in the body, in the presence of dietary fat, which is why eating orange fruits and vegetables with a small amount of avocado, olive oil, seeds or nuts is a good idea.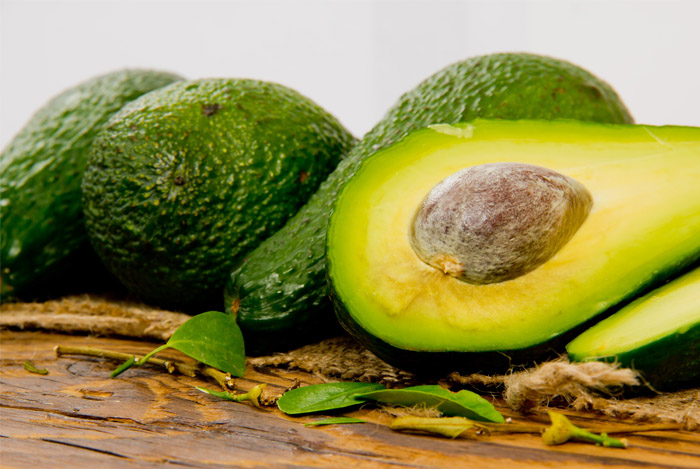 Sources of complete protein in the shopping list include chicken breast, mince and eggs. This means that they contain the full set of essential amino acids necessary in the body for normal everyday functions such as muscle repair and hormone production. Other good sources include beans, lentils, nuts and seeds, tofu, quinoa, fish, tempeh, hummus, nut butters and good-quality protein powders. The advantage of plant-based proteins is that they tend to come in packaged with fibre, vitamins, minerals and antioxidants, and none of the cholesterol found in animal-based protein foods.
For breakfast, Brendan generally has a coffee and a croissant. While certainly tasty, a pastry doesn't offer much in terms of nutritional value. As a source of simple carbs, it can digest quickly and rapidly enter your bloodstream, causing blood sugar levels to spike. This triggers a release of insulin from the pancreas to help lower blood glucose levels, leading to an energy boost followed by a crash. Soon after, you may crave more sugar or simple carbohydrates to boost levels again. Such a pattern can really affect your mood, concentration, energy levels and even your waistline too. A bowl of porridge with seeds and berries, or poached eggs with avocado and seeded brown toast would both be more nourishing options to sustain Brendan's energy levels until lunchtime.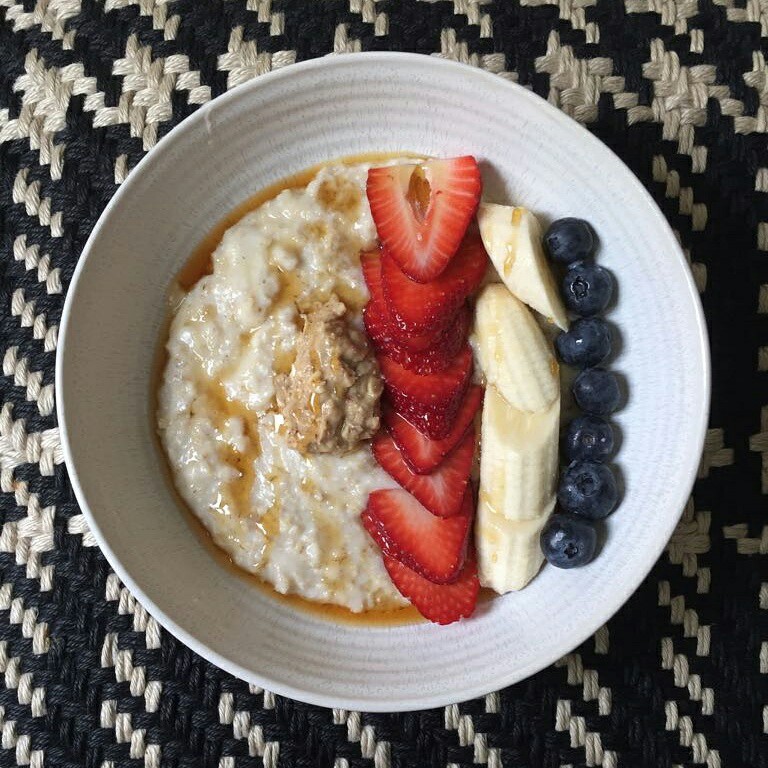 When Brendan does have a chance to get lunch, he enjoys a nutritious salad packed with a variety of vegetables and grains. This is a great lunchtime choice, and will help him to reach the recommended minimum of five servings a day of fruit and veggies. It's a good idea to include a source of protein and healthy fat with a lunchtime salad to help keep you feeling satiated for the afternoon. Good options include poultry, fish, eggs, beans, nuts, seeds, avocado or a tablespoon or cold-pressed virgin olive oil as a salad dressing.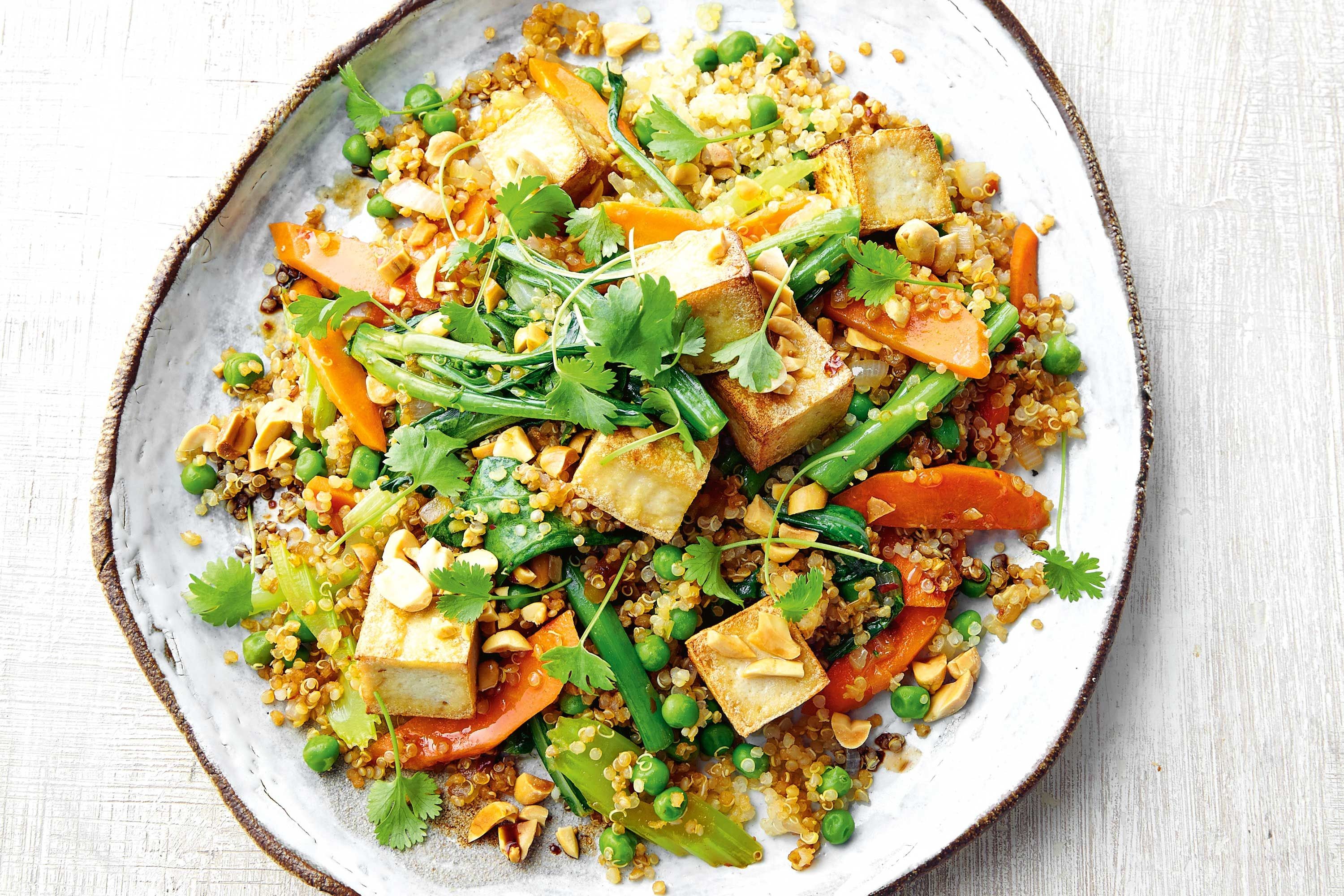 For his evening meal, Brendan enjoys fresh pasta with sauce and peas. This can make a filling and comforting evening meal, but is best eaten a few hours before bedtime to allow it to be better digested before sleeping. With shop-bought pasta sauces, it's always a good idea to avoid any that contain too much added salt, sugar or other processed ingredients. It can be easy to make your own at home using tomatoes, roast peppers, garlic, herbs and spices, and it also boosts your daily intake of vegetables.
Brendan's snack choices tend to be based on high-sugar foods including chocolate bars, fizzy drinks and ice-cream. I do encourage occasional treat foods to help you stay on track, but he could try a couple of squares of 85% dark chocolate if he needs a regular chocolate fix.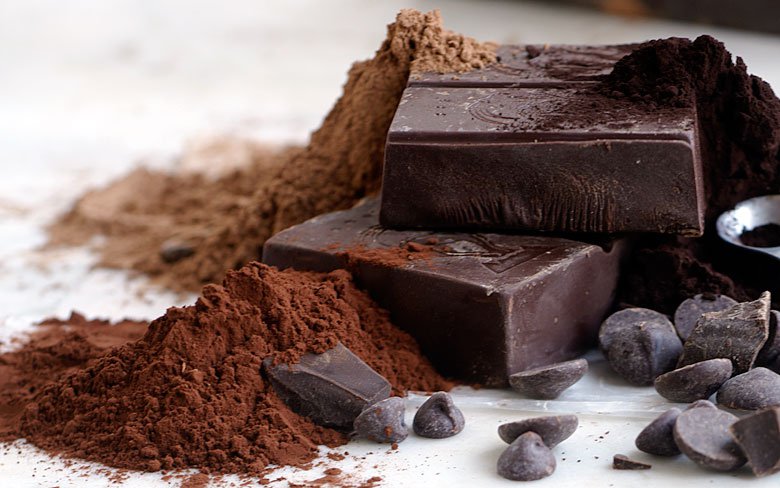 I really admire Brendan's passion for food shopping and his approach to pairing flavours when cooking for others. However, I would love to see him eat a more nutritious breakfast and be more mindful when it comes to snacking. Well done Brendan.