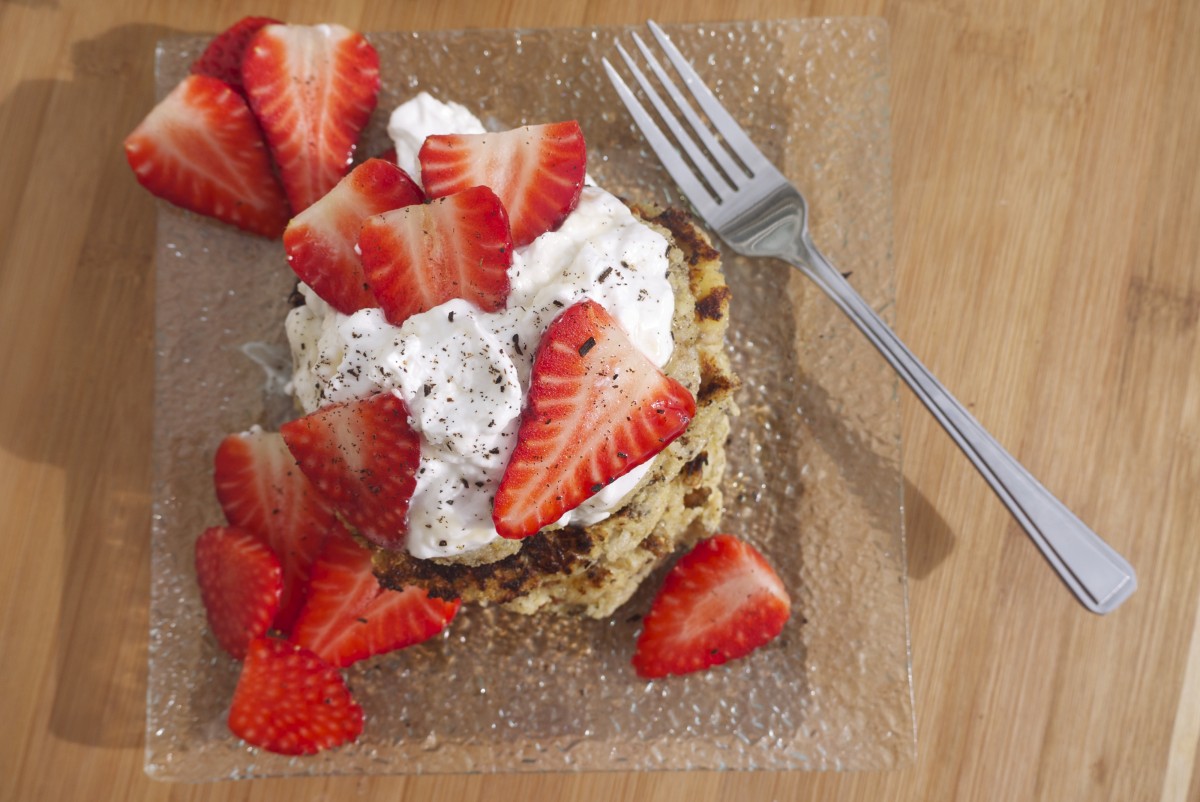 It's a rainy Saturday and that calls for a tasty breakfast to distract from the drizzle outside… like these banana and quinoa griddle cakes!
I had bought a bag of quinoa flakes but wasn't so sure of what to do with them, until I decided that these pancake-style brekkie treats were definitely the answer.
Quinoa originates from South America and is cultivated for its grain-like seeds that also happen to be a complete source of protein. Plus it's jam-packed with beauty and health minerals like phosphorus, copper, folate and magnesium. Magnesium is known as nature's sedating mineral because it helps to relax a rattled nervous system and lower anxiety and stress. I could definitely do with that sometimes! Magnesium is rich in leafy green veggies, nuts, seeds, beans and pulses, but a large percentage of adults are actually deficient in the mineral.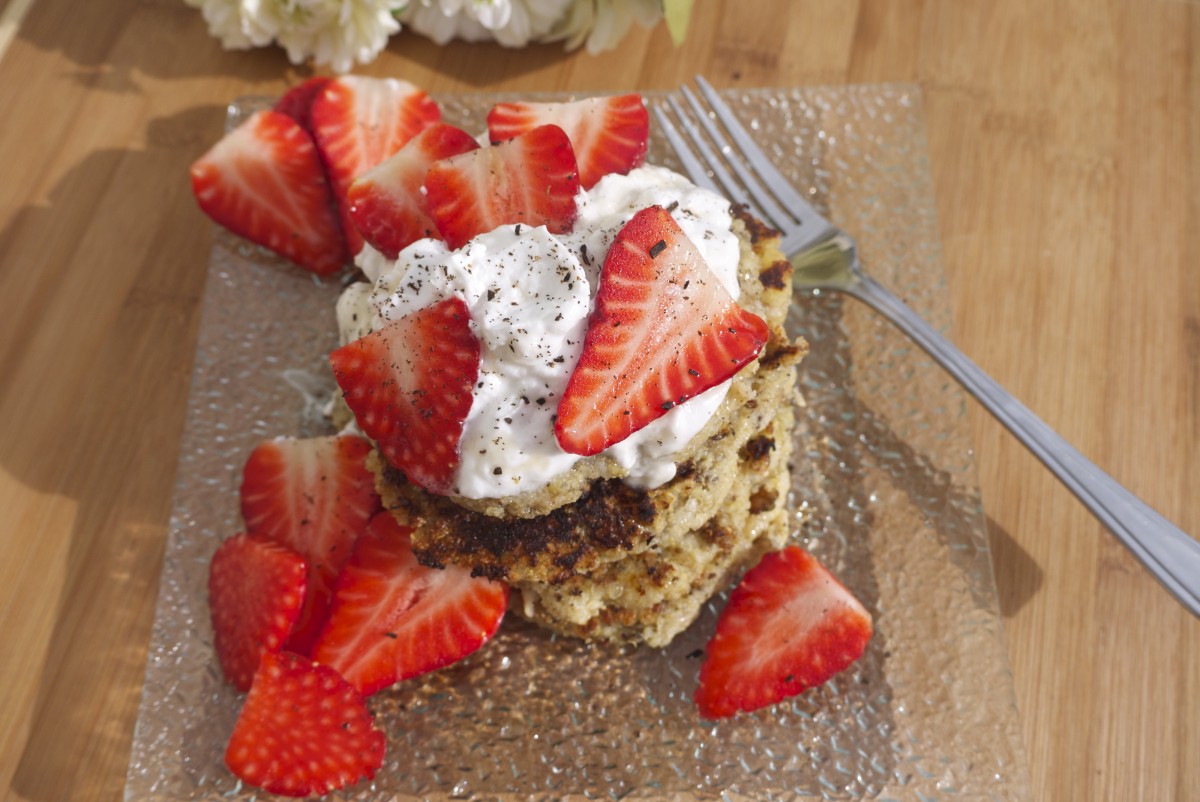 I added milled flaxseed to this recipe for a hefty dose of fibre to keep our digestive tract healthy, plus they're an excellent source of omega-3 fats for a baby soft complexion 😉
The banana in the recipe acts as a natural sweetener and helps to bind all of the ingredients together.
I topped the griddle cakes with a generous dollop of plain CoYo coconut milk yoghurt, juicy strawberries and a sprinkle of grated vanilla. I bought a Madagascan vanilla pod grinder by Dr. Oetker in my local supermarket and use it to add flavour to everything from smoothies to hot chocolate. So good!
Enjoy these beauties for brunch and their protein and fibre will keep you going for hours 🙂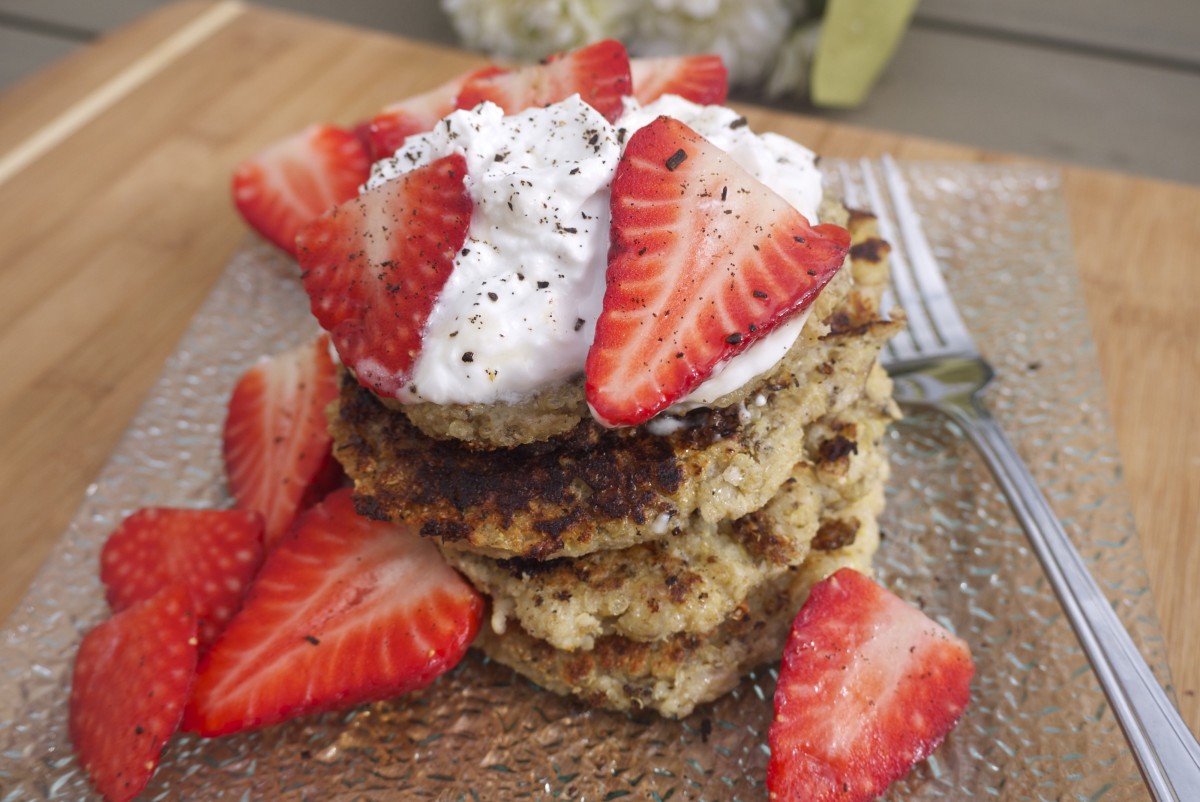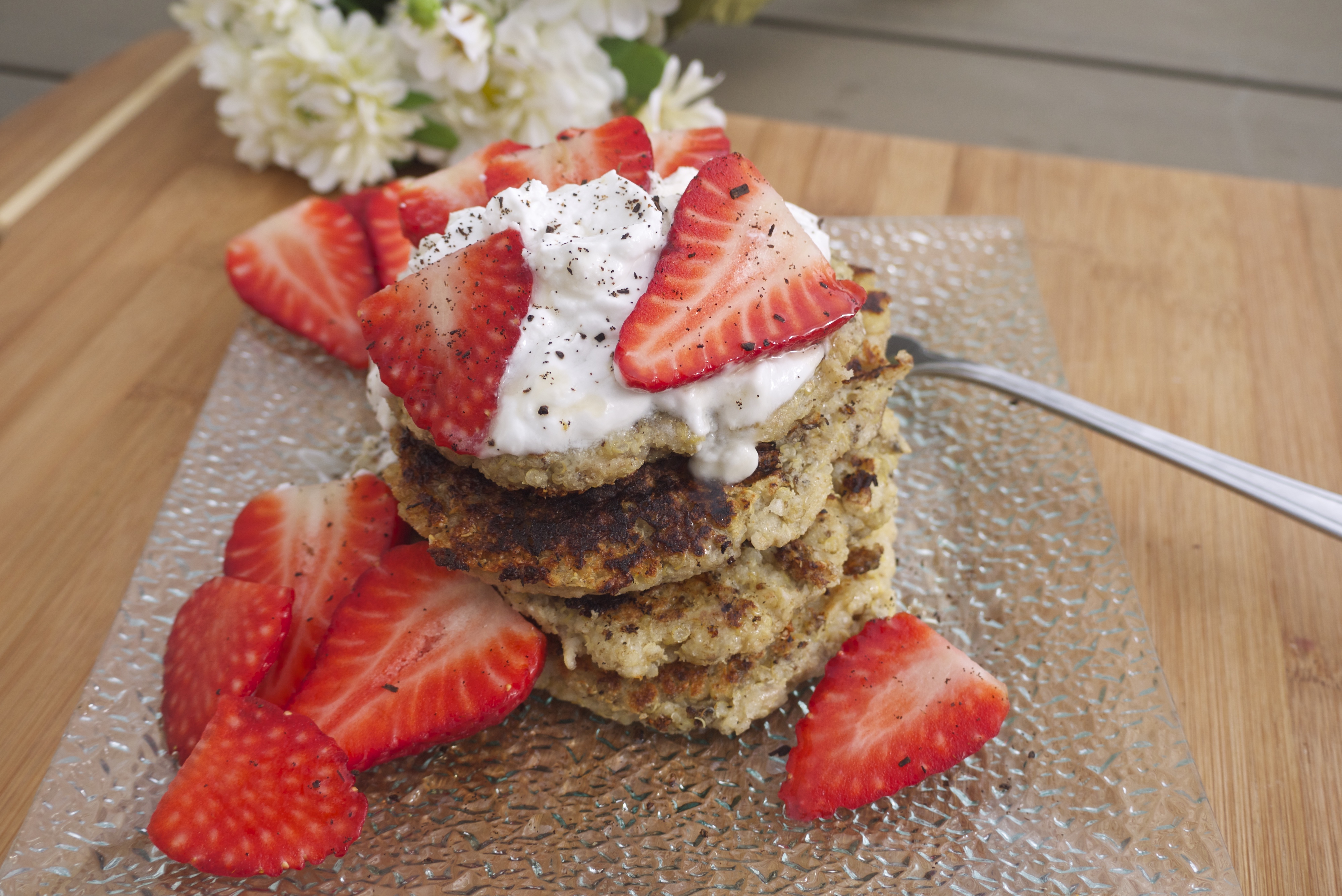 Protein-Packed Banana and Quinoa Griddle Cakes
2015-03-09 15:14:24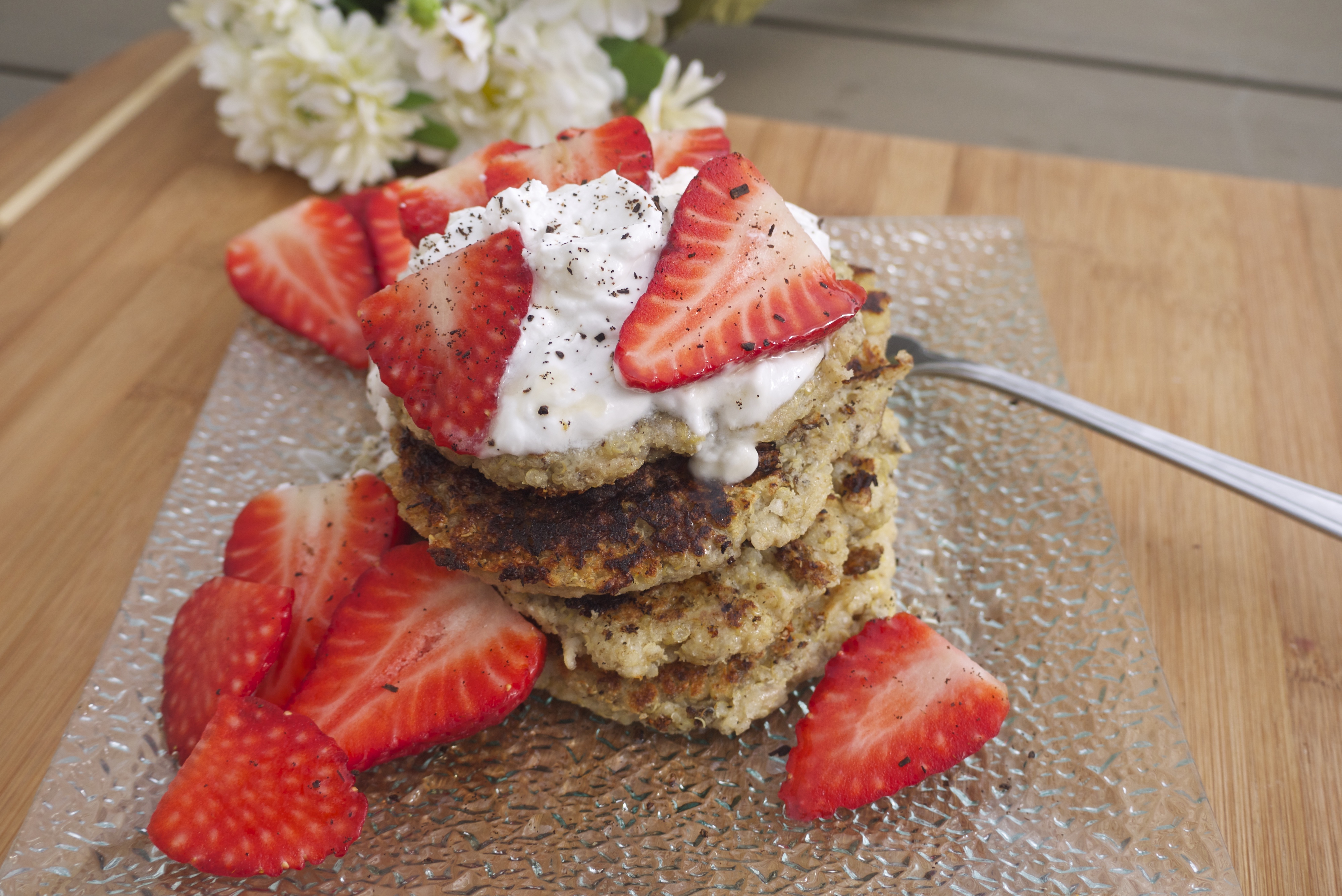 Serves 2
These quick and easy griddle cakes are packed with protein and healthy carbs, for an energising pre or post-workout feed!
Ingredients
1 tbsp milled flaxseed
2 tbsp cold water
100g (1 cup) quinoa flakes
1 1/2 tsp baking powder
1 tsp vanilla extract
2 ripe bananas, mashed
160ml (3/4 cup) unsweetened almond milk
Organic virgin coconut oil, to cook with
Coconut milk yoghurt and strawberries, to garnish
Grated vanilla, to garnish
1-2 tbsp pure maple syrup, to garnish
Instructions
In a small bowl, mix together the flaxseed and water to create a flax egg. Leave aside.
In a large mixing bowl, mix the quinoa flakes and baking powder.
In a blender, mix the vanilla extract, bananas and almond milk until well combined.
Pour the wet mixture into the dry mixture and stir well to form a batter.
Heat up a little coconut oil in a frying pan, and use a tablespoon to drop portions of the batter onto the pan. I like them to be quite thick.
Cook for 1-2 miutes and flip over onto the other side until golden brown.
Serve warm with coconut milk yoghurt, strawberries, grated vanilla and a drizzle of maple syrup.
Notes
Any leftovers can be stored in an airtight container in the fridge for up to 2 days.
Rosanna Davison Nutrition https://www.rosannadavisonnutrition.com/