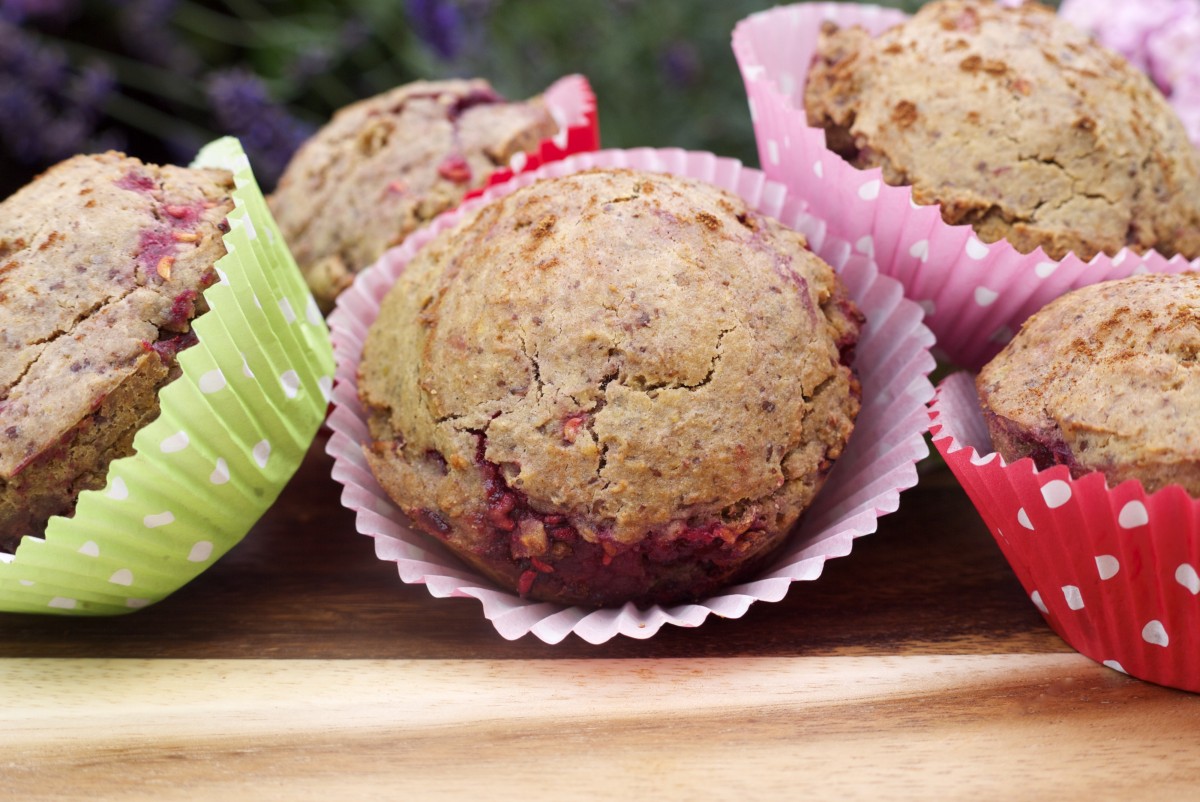 Raspberry and vanilla are one of my favourite flavour combinations, and I use it in everything from my popular white chocolate recipe to these freshly baked muffins! I love the fragrant sweetness of raspberries against the mellow taste of vanilla… plus antioxidant-rich berries are incredibly good for your health!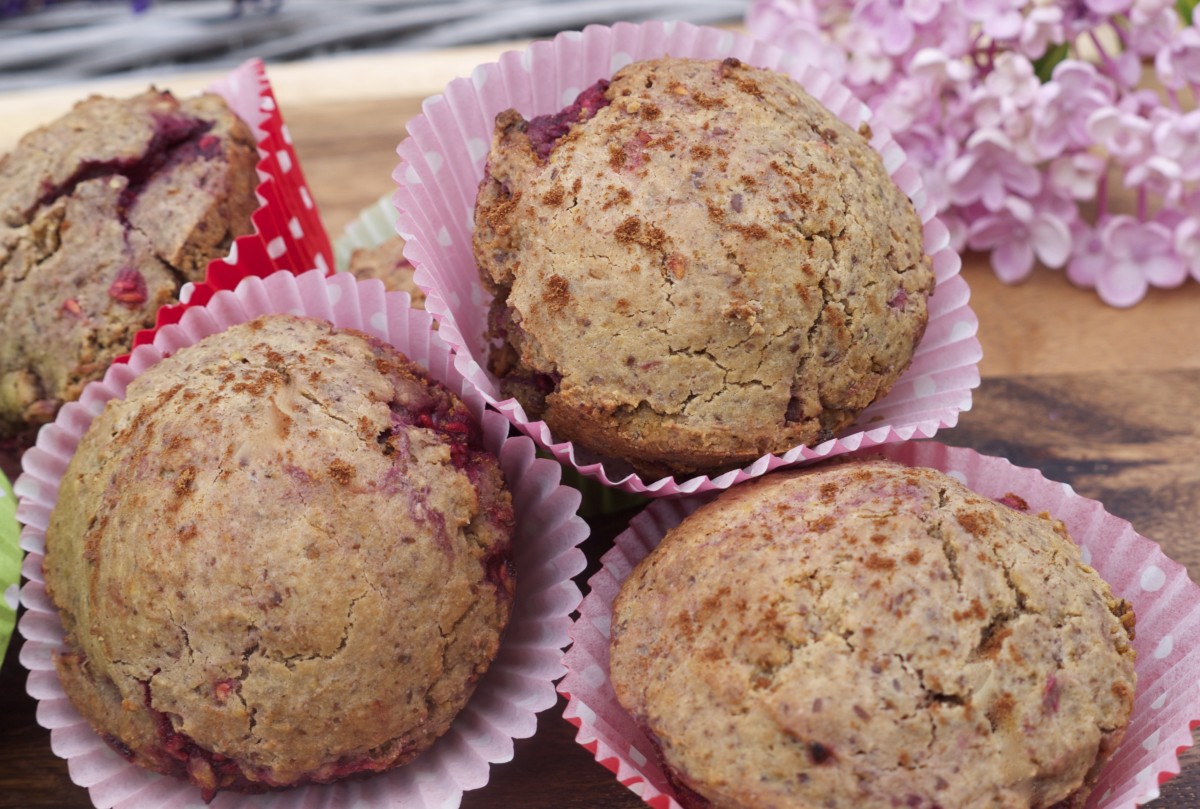 I actually used quinoa flour in these muffins for a change, and really liked its mild nutty flavour in them. But rice flour would work well too, or any regular flour you like and have at home. I don't recommend using coconut or buckwheat flour here though, as they're too dense for this recipe. Muffins need to be light and fluffy!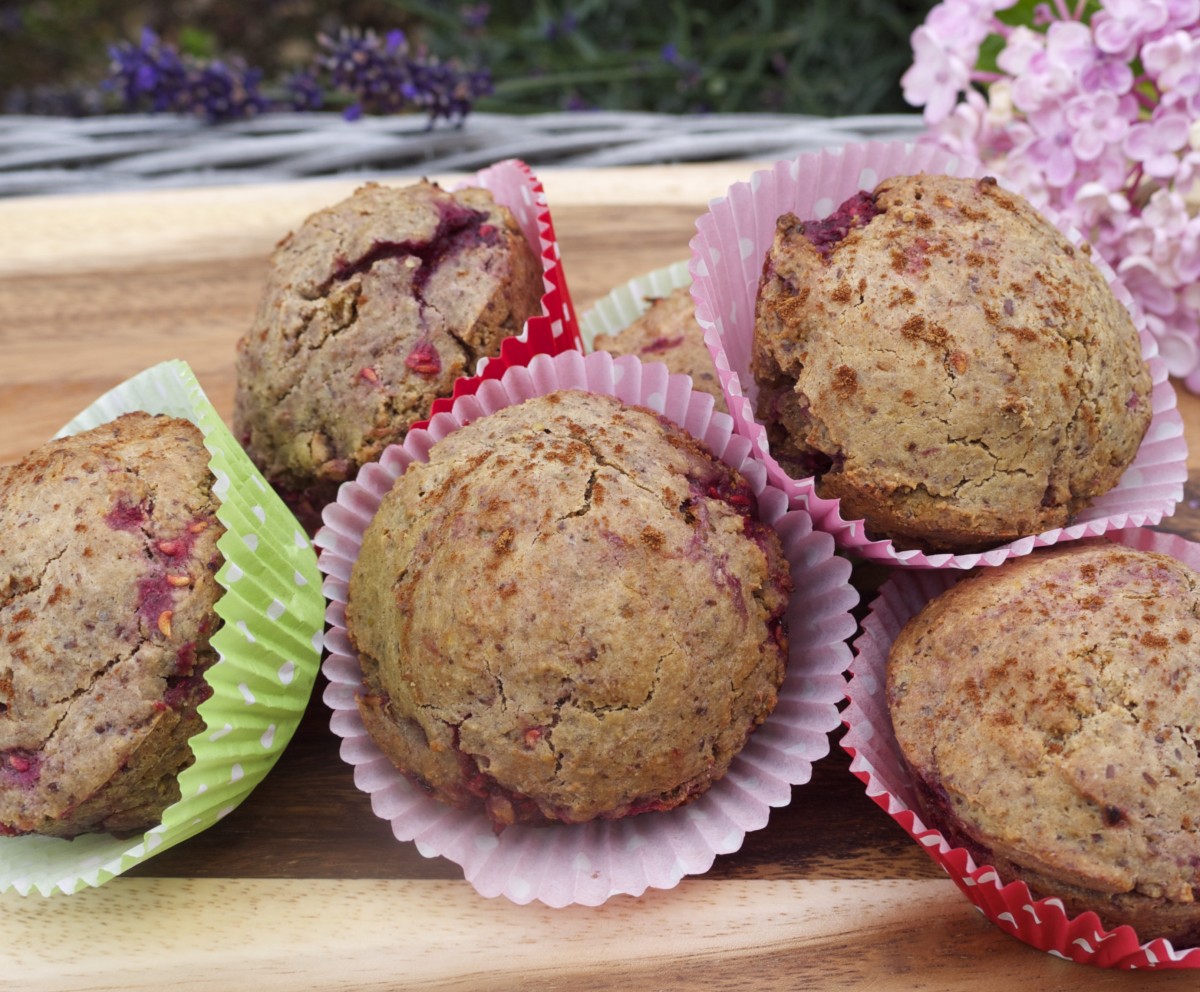 These are so good enjoyed with an afternoon cuppa, but they're also healthy enough to grab on the go for brekkie 🙂 I used ground flax 'eggs', so there's plenty of fibre involved, and using brown rice flour or a wholemeal flour will boost the goodness even more.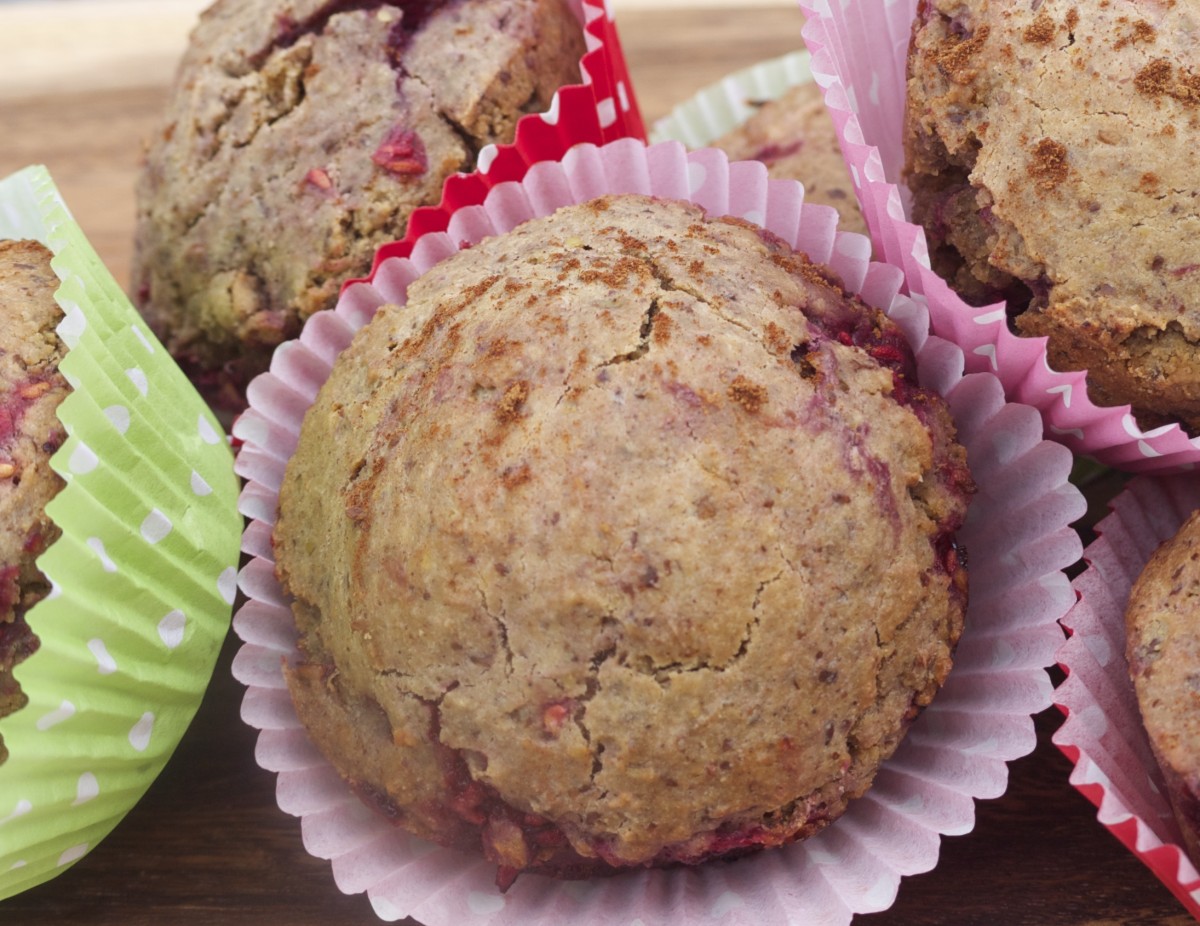 I would love to know if you get a chance to make these raspberry and vanilla muffins! Simply tag #RosannaDavisonNutrition on Instagram or Twitter or come on over to my Facebook to say hello 🙂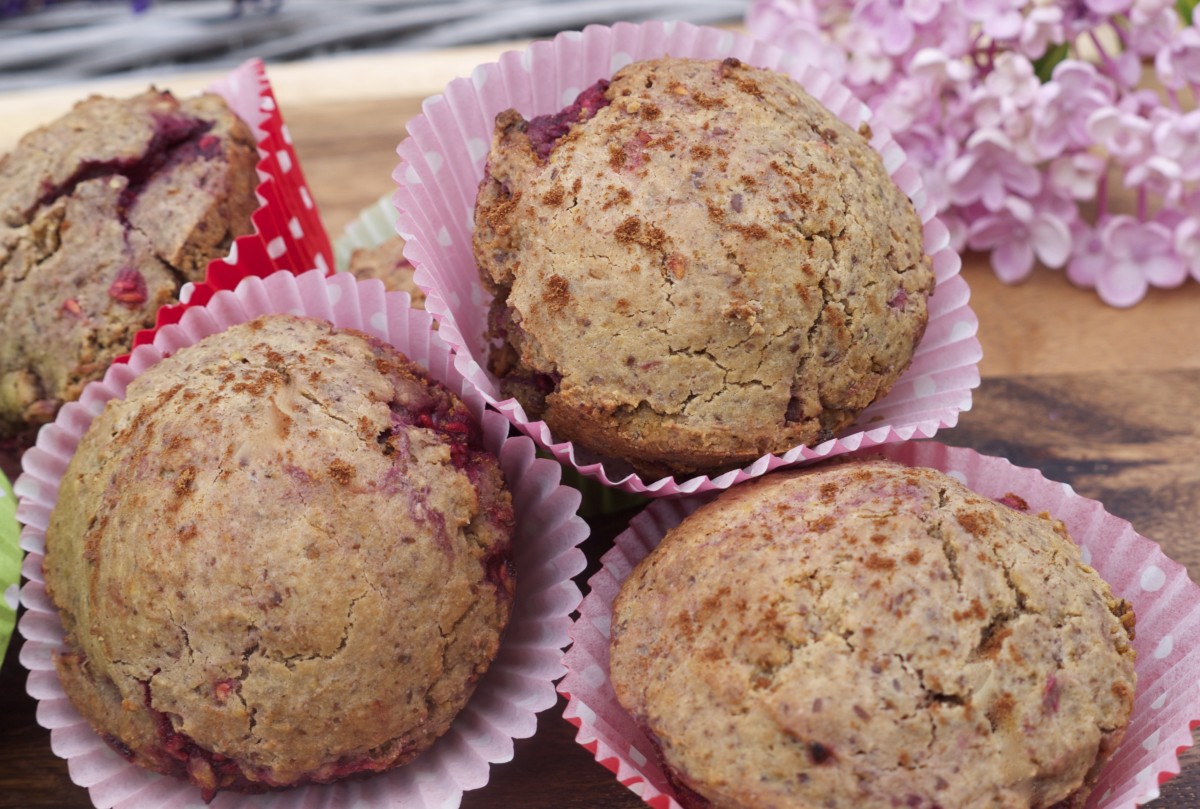 Raspberry and Vanilla Muffins
2015-10-17 15:50:46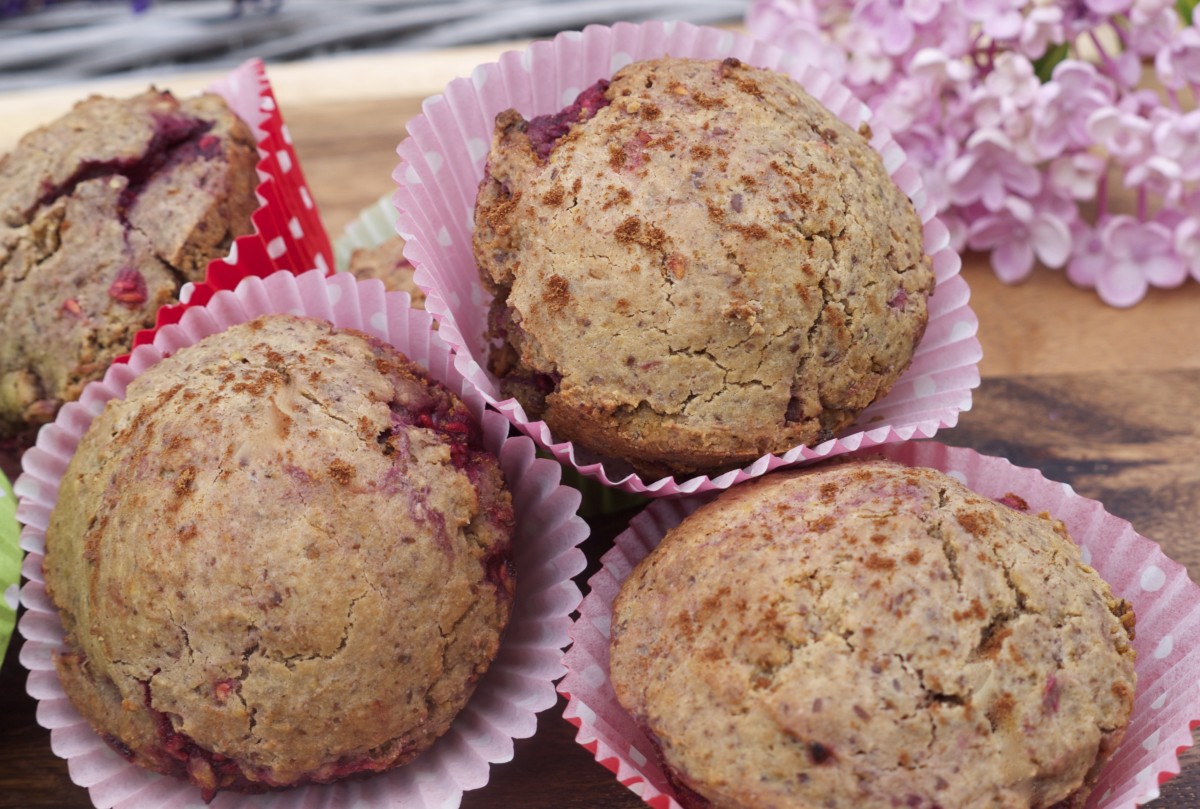 Simple muffins made with wholesome ingredients and naturally sweetened with raspberries and vanilla.
Ingredients
coconut oil, to grease
2 tbsp ground flaxseed
4 tbsp cold water
225g (2 cups) flour*
1.5 tsp baking powder (I used a gluten-free brand)
1 tsp ground cinnamon
3 tbsp virgin coconut oil
250ml (1 cup) unsweetened almond milk (or your favourite plant milk)
160g (1/2 cup) pure maple syrup or honey
123g (1 cup) fresh raspberries
2 tsp vanilla extract or seeds
Instructions
Pre-heat oven to 195C and lightly grease a muffin tin with coconut oil.
First make the 'flax eggs' by mixing the ground flaxseed and cold water in a small bowl. Leave aside to set.
In a large mixing bowl, combine the flour, baking powder and cinnamon.
In a separate bowl, mix together the melted coconut oil, almond milk, maple syrup, vanilla and flax eggs until well combined. You will need to use a fork to break up any big lumps of flaxseed.
Add the dry ingredients to the wet ingredients and gently fold in the raspberries.
Divide the mixture between the wells of the muffin tin, ensuring the tops are as even as possible.
Bake in the oven at 190C for 20-25 minutes until the tops turn golden-brown and spring back when lightly touched.
Allow to cool on a wire cooling rack for 10 minutes before serving.
Notes
*I used organic quinoa flour for these muffins, but rice flour or regular flour will work too. Use gluten-free if necessary, and brown or wholemeal versions are preferable 🙂
Any leftovers can be stored in an airtight container for up to 3 days.
Rosanna Davison Nutrition https://www.rosannadavisonnutrition.com/