This classic Eat Yourself Beautiful breakfast is warming, simple and could also pass for a satisfying dessert. Just add a heaped tablespoon of whipped coconut cream!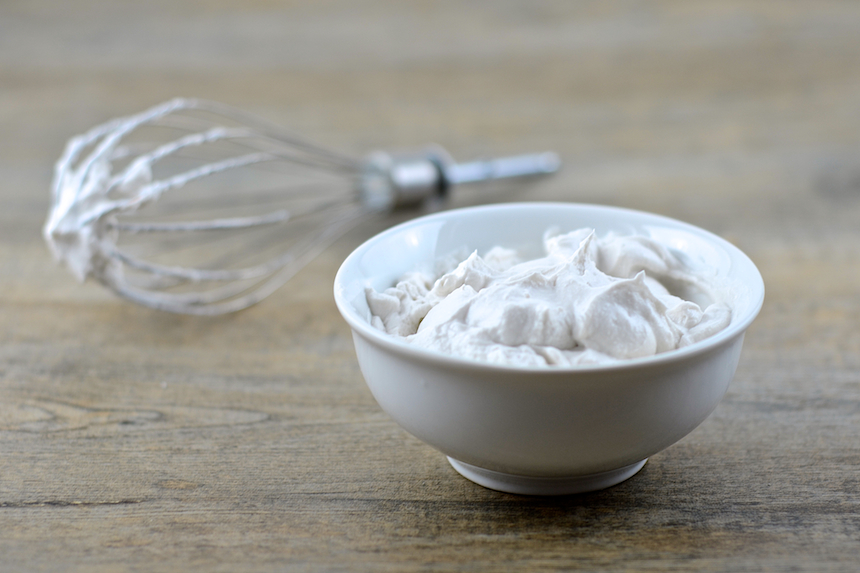 Never tried making coconut whip? It couldn't be more simple: For 3-4 servings, buy two cans of full-fat coconut milk (I find the Blue Dragon brand good – €1.99) Allow them to refrigerate overnight, so that the creamy part separates from the liquid and hardens at one end of the can. Gently scoop out the coconut cream with a spoon, pop it into a mixing bowl and use an electric handheld whisk to whip it just like regular cream. You can even add a teaspoon of vanilla extract to really enhance the flavour.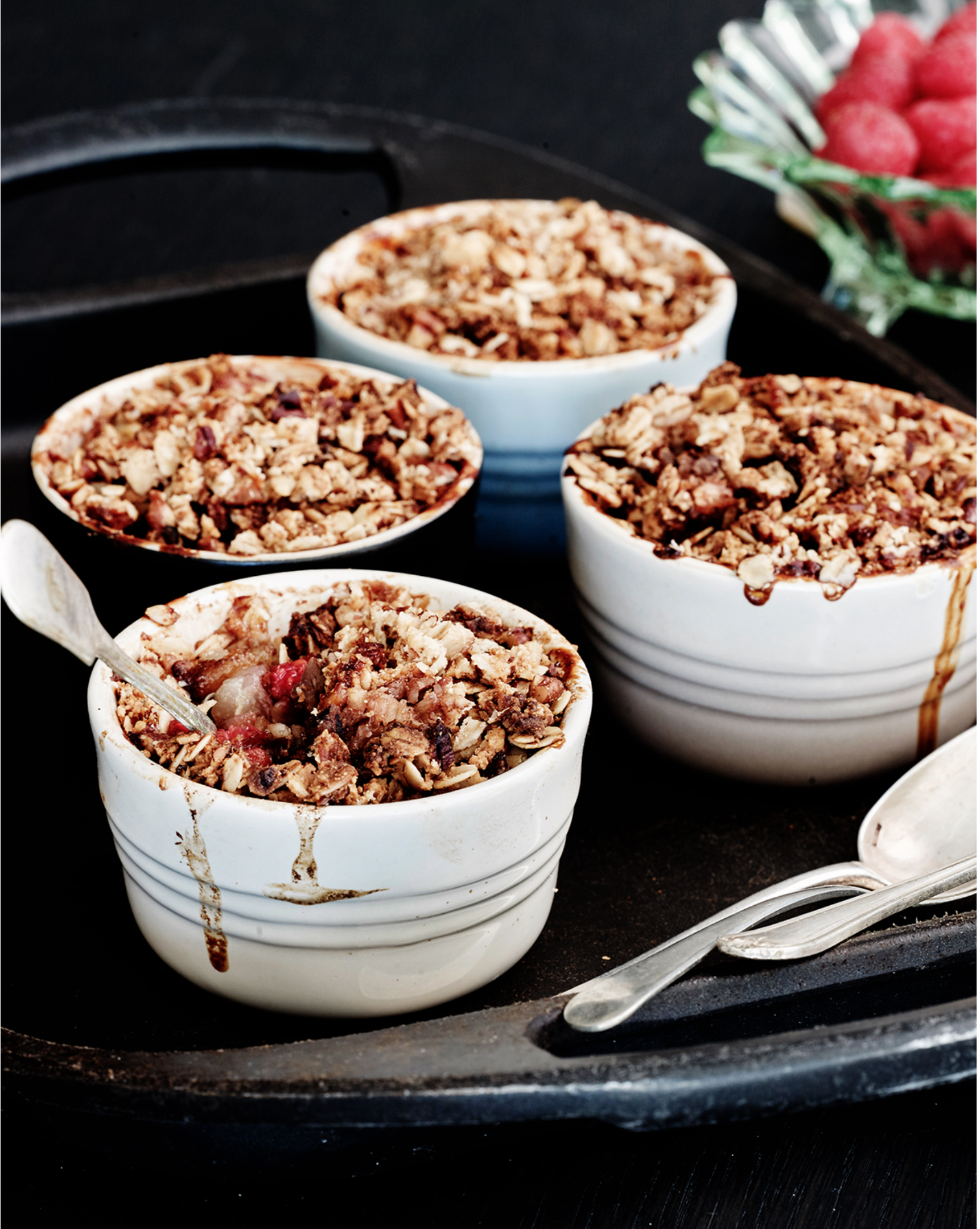 The warming flavours of pear and cinnamon are sharpened by the raspberries, which also give it a beautiful summery colour. The soft fruits complement the crisp oatmeal perfectly, and of course the dish is a great source of fibre, which supports a healthy digestive system. Hurrah!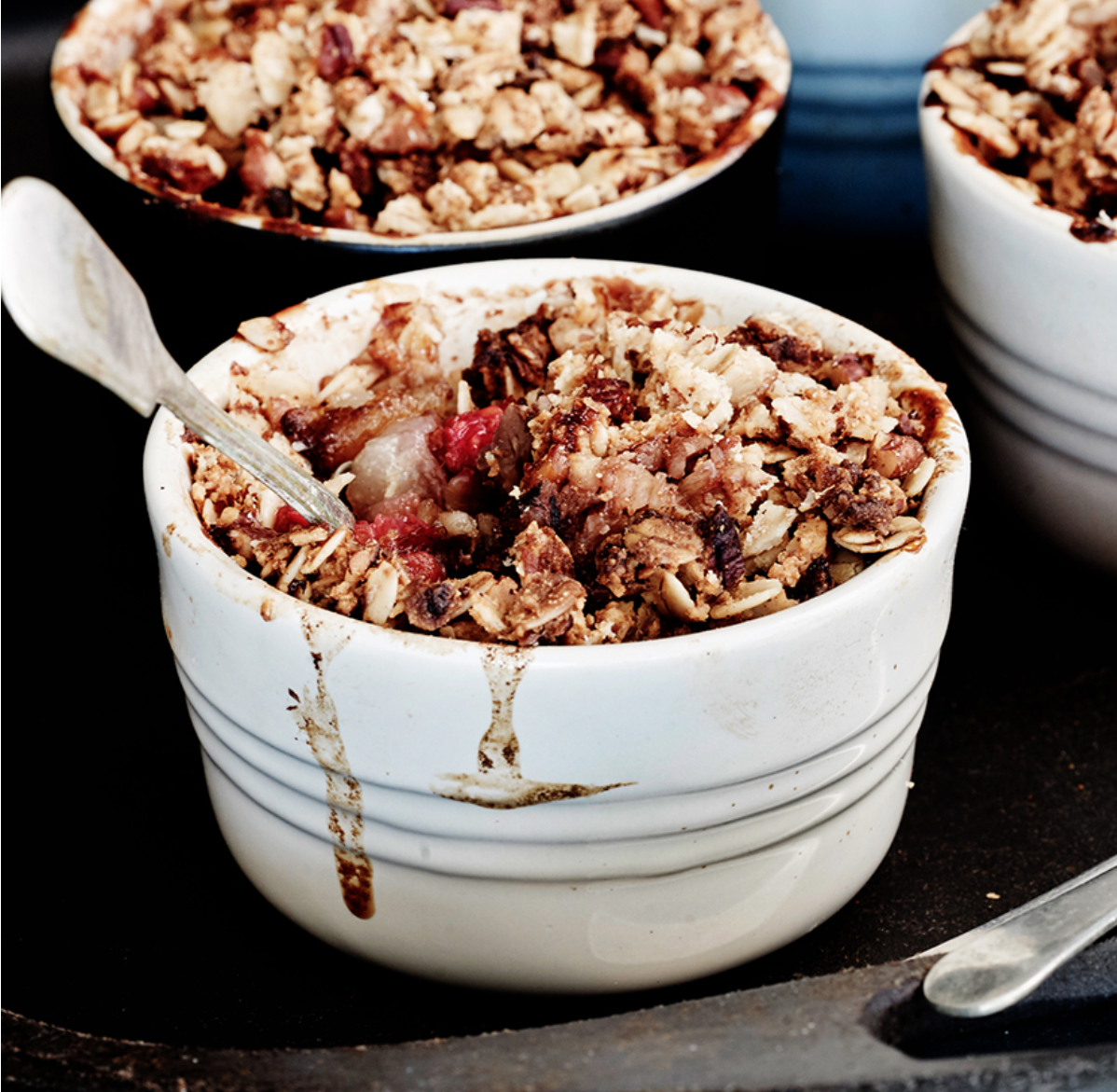 Let me know if you give this Rustic Spiced Pear and Raspberry Breakfast Crumble a go and I love to see all your creations on social media! Simply tag #RosannaDavisonNutrition on Instagram or Twitter or come on over to my Facebook to say hello 🙂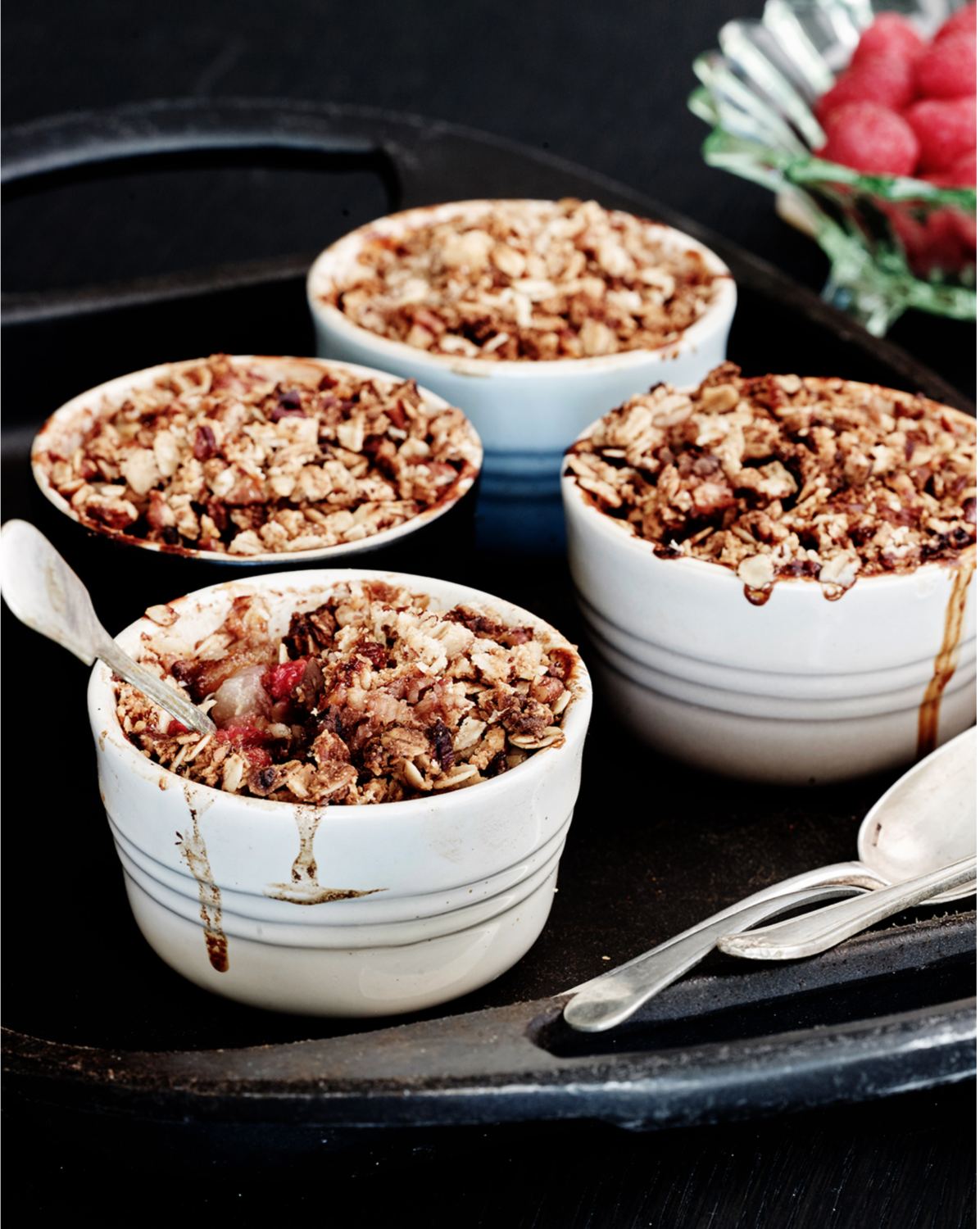 Rustic Spiced Pear and Raspberry Breakfast Crumble 
2016-12-07 00:06:04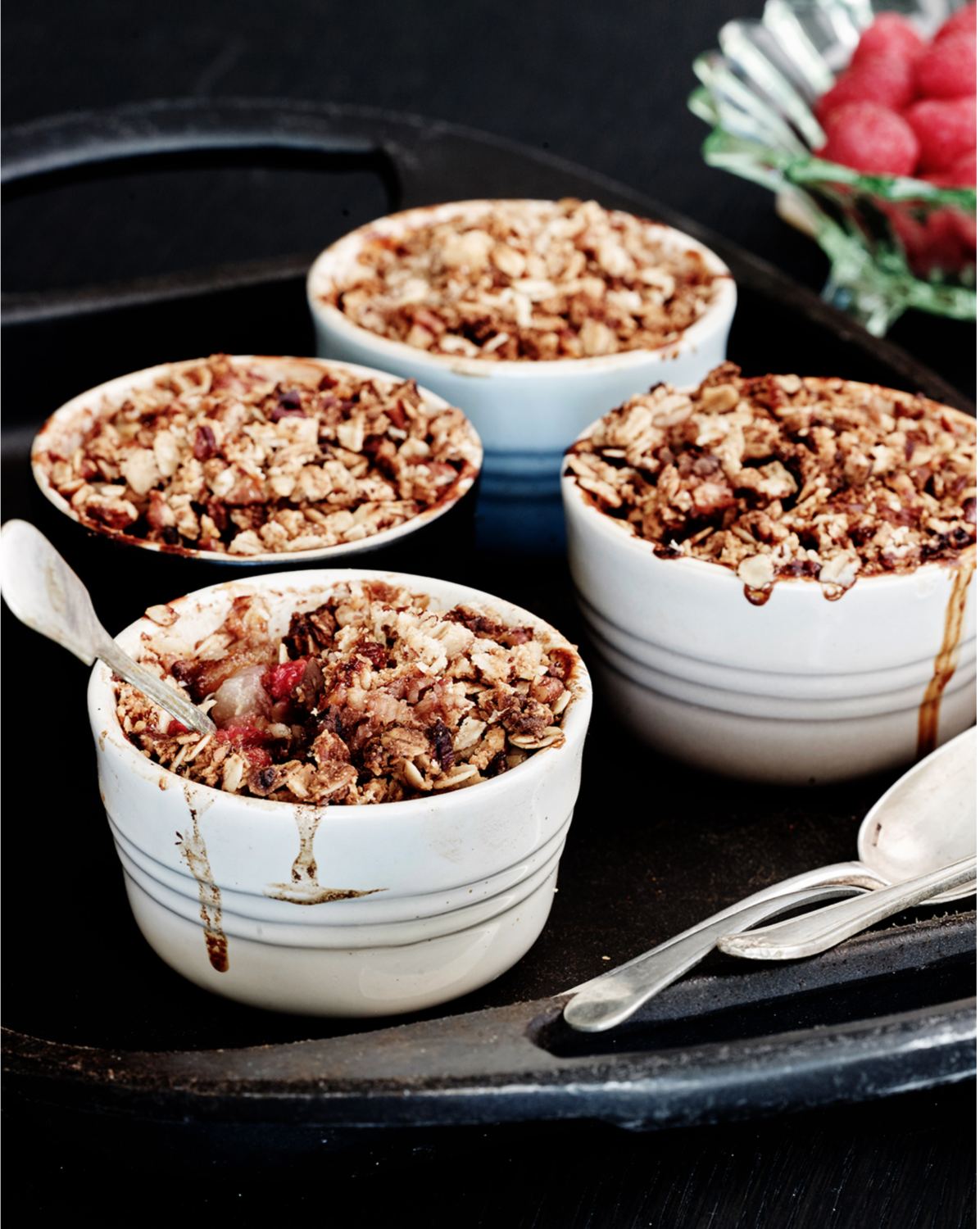 Serves 4
Deliciously warming, simple and nourishing, this crumble recipe works just as well for dessert as it does for breakfast.
Ingredients
125g fresh raspberries
4 medium pears, cored and cut into bite-sized chunks
3 tbsp freshly squeezed lemon juice
1 tbsp organic coconut palm sugar, honey or maple syrup (optional)
1 tsp ground cinnamon
1 tsp vanilla extract
coconut oil, for greasing
For the crumble topping
110g porridge oats (use gluten-free if necessary)
80g pecan nuts, chopped
20g ground almonds
4 tbsp pure organic maple syrup or honey (optional)
3 tbsp coconut oil, melted
pinch of ground cinnamon
Instructions
Preheat the oven to 180°C. Lightly grease four ramekin dishes with coconut oil.
Mix together the raspberries, pears, lemon juice, sweetener, cinnamon and vanilla extract in a bowl. Divide into the ramekins, making sure the top is flat and even.
In a separate bowl, combine the oats, pecans, ground almonds, sweetener and coconut oil. Spread the oats in a layer across the fruit in the ramekins and sprinkle with a pinch of cinnamon.
Bake in the oven for 35-40 minutes, until the pears are tender and the topping is crispy. Allow to cool slightly before serving.
Notes
Any leftovers can be stored in an airtight container in the fridge for up to 3 days.
Rosanna Davison Nutrition https://www.rosannadavisonnutrition.com/