I can't believe the weekend is here all over again… I love short weeks after a bank holiday! Hope you've all had a brilliant week and have something fun planned for the weekend 🙂 I'm appearing on Saturday Night With Miriam on RTE One tomorrow night to chat about my new book and lots more, in case you're having a sofa night in and feel like tuning in! I'll be on in the second half of the show, at about 10.30pm.
If there's anything you're guaranteed to find in my fridge, (apart from green olives, which I'm strangely obsessed with right now), it's hummus! And it's so easy to make at home that there's really no need to spend your hard-earned cash on pricey store-bought versions. This smoked coriander hummus is my special SoSueMe recipe of the week and a firm favourite at home.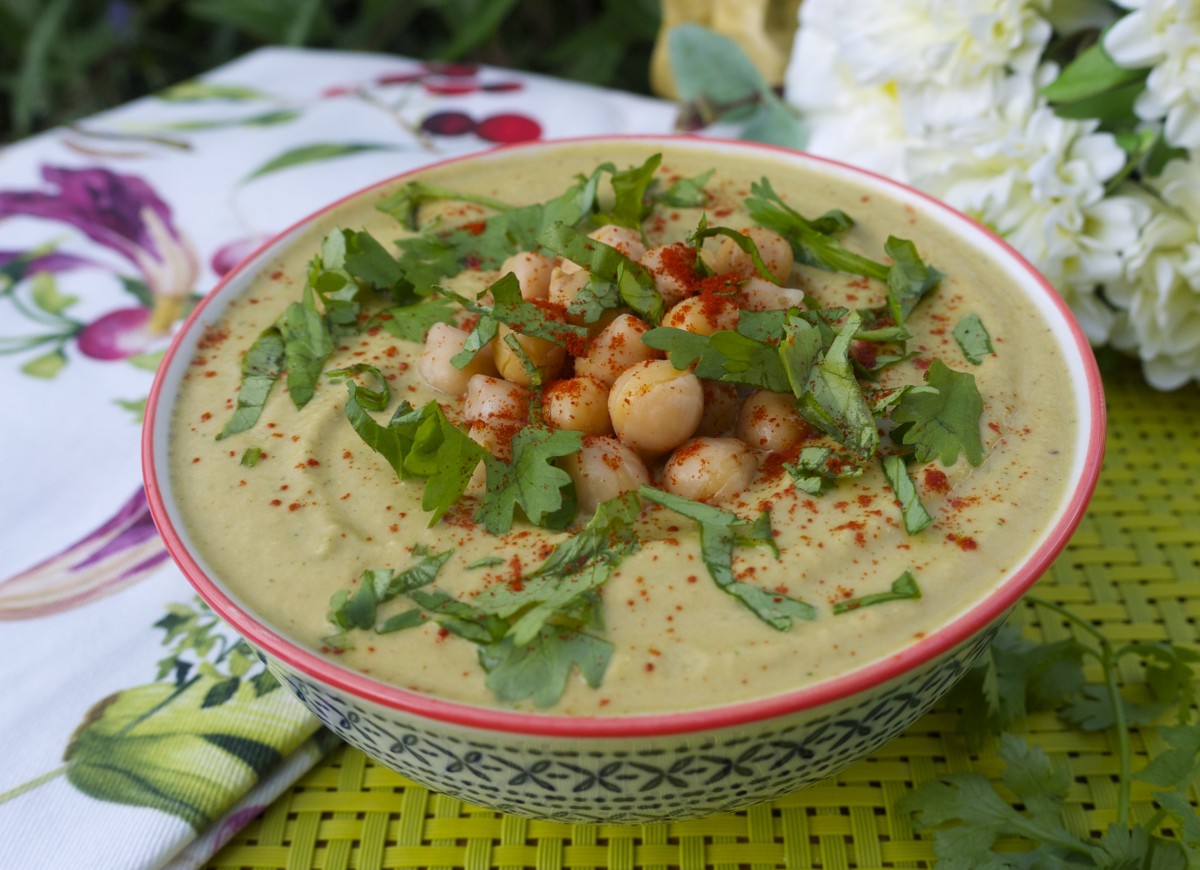 Hummus makes everything taste better! If you're not mad about veggies but would love to include more in your diet, hummus makes a great dip for raw carrot, red pepper and cucumber sticks for a healthy lunch or snack. I also love to plonk it onto salads and use it to flavour steamed vegetables.
The hummus possibilities are endless!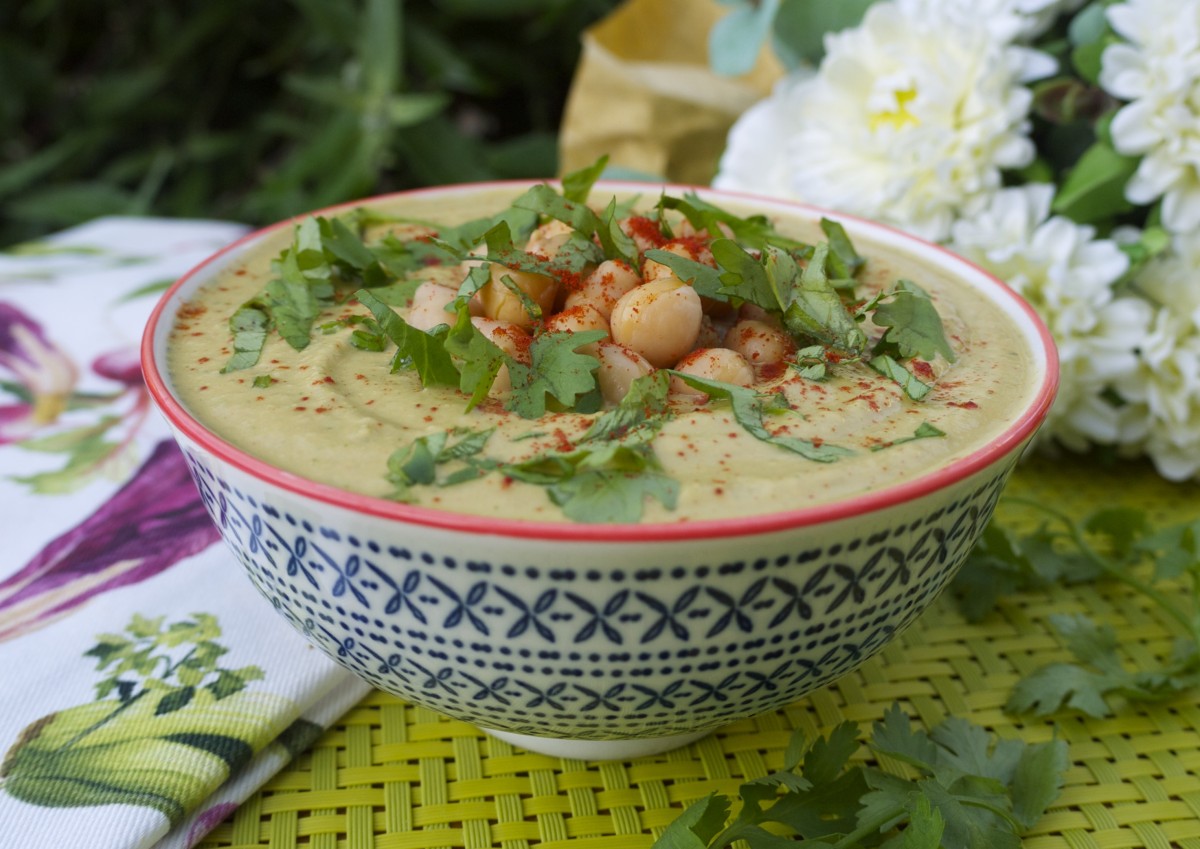 Hummus also comes with plenty of health benefits. Chickpeas are a brilliant source of low-fat, high-fibre plant protein to help you build lean muscles. I don't like to use much oil in my recipes as it's generally just empty calories, so I've used tahini paste in this recipe, which is just blended sesame seeds and available in most decent supermarkets. Tahini gives it a nice smooth texture and is a good source of calcium.
To flavour the hummus, I used fresh coriander, lemon juice, garlic, salt and pepper, and smoked paprika. The paprika gives it that gorgeous smoky flavour and works really well with the lemon and garlic. If you don't like coriander, try it with basil or parsley, or leave it out altogether.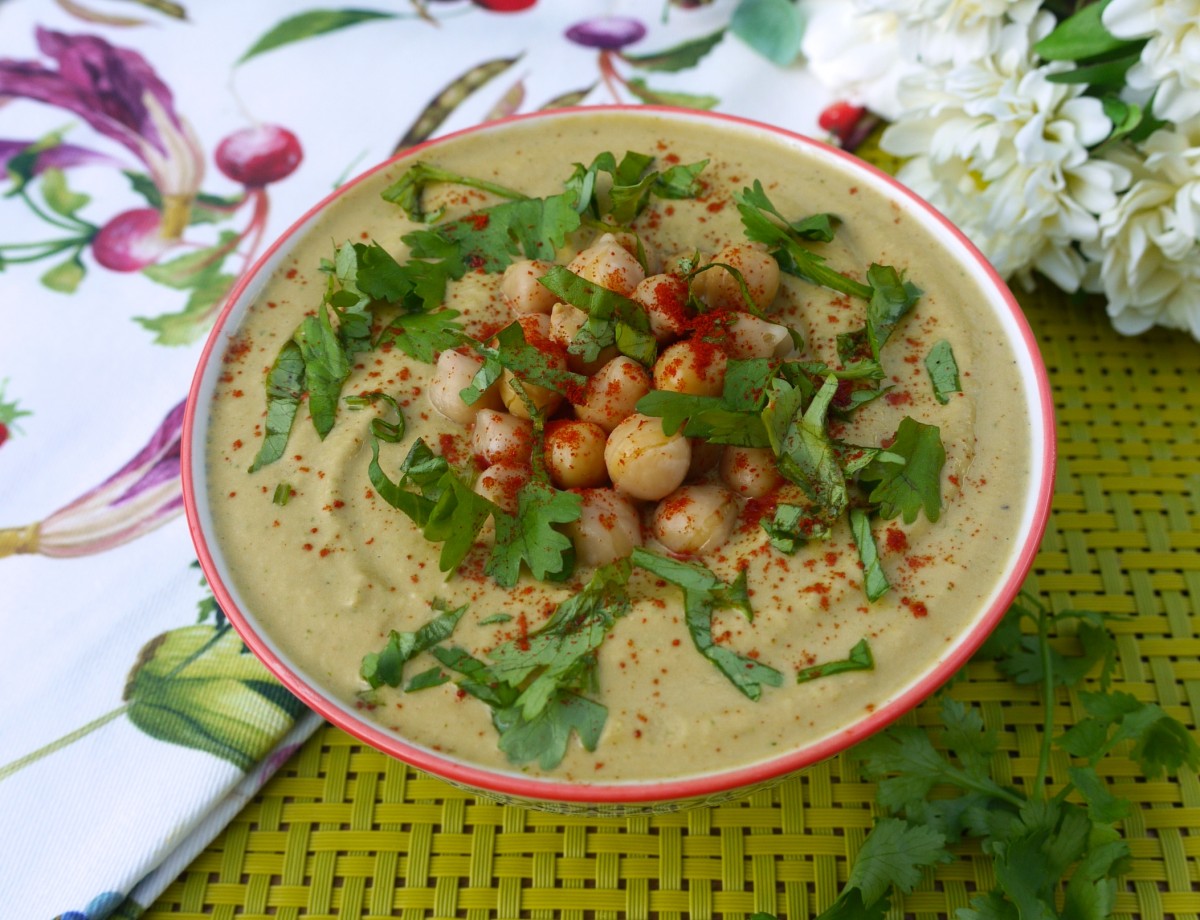 Let me know if you give this smoked coriander hummus recipe a go and I love to see all your creations on social media! Simply tag #RosannaDavisonNutrition on Instagram or Twitter or come on over to my Facebook to say hello 🙂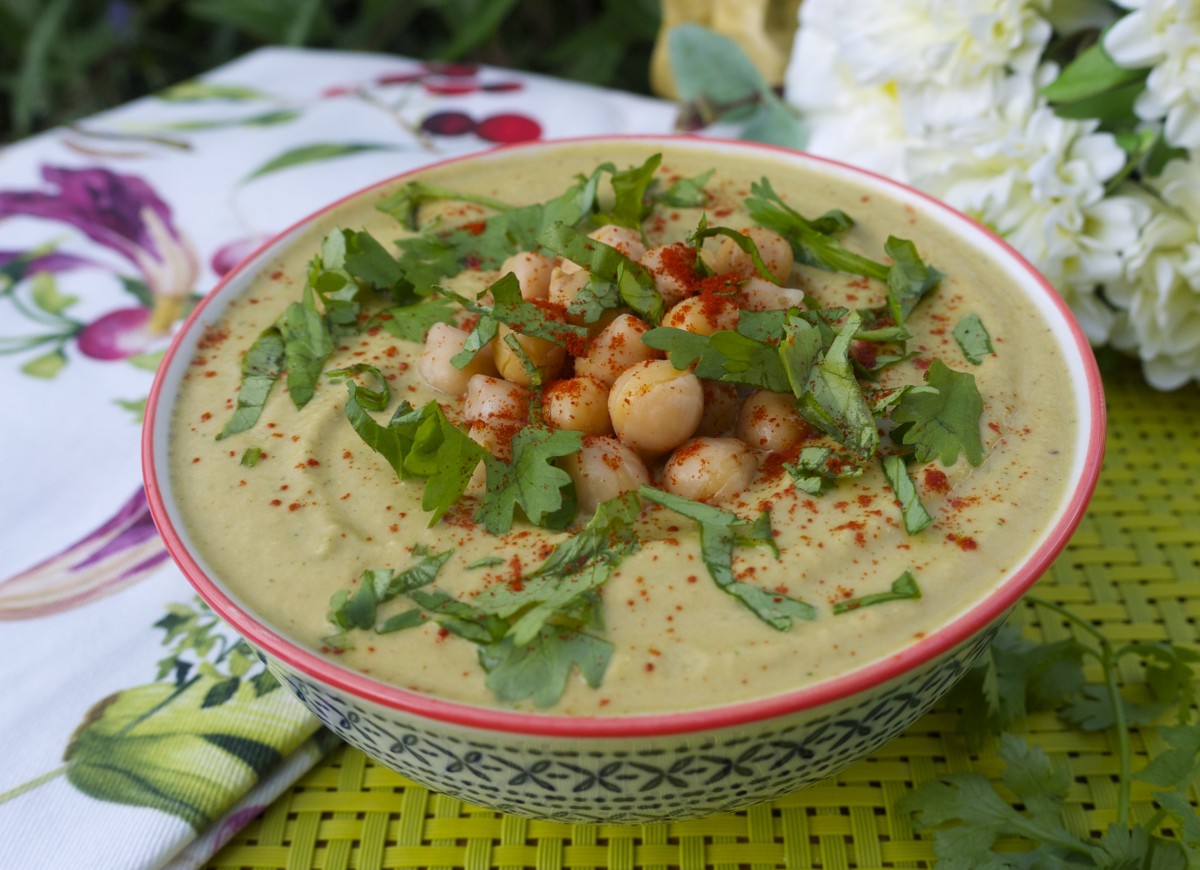 Smoked Coriander Hummus
2015-08-07 22:02:04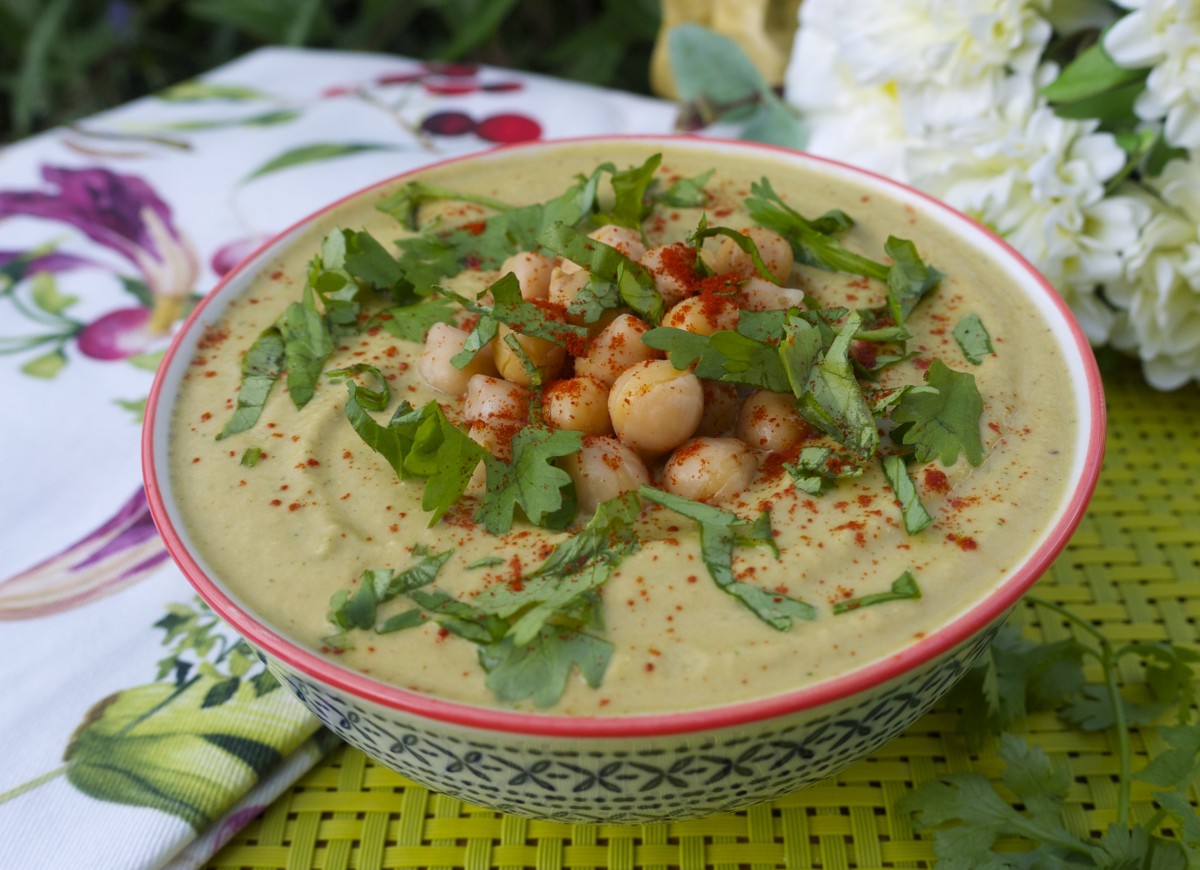 Serves 2
A thick, satisfying dip flavoured with smoked paprika and fragrant citrusy coriander. It makes everything taste better!
Ingredients
240g cooked chickpeas
1 tbsp light tahini
1 tbsp fresh lemon juice
1 clove of garlic
1 handful fresh coriander leaves
1 tsp smoked paprika
Pinch of pink rock salt or Celtic sea salt and ground black pepper, to taste
Dash of unsweetened almond milk, to blend
Instructions
Place all the ingredients into a blender or food processor fitted with an S blade.
Blend until the hummus is at your desired consistency. I like it smooth, but some people prefer to leave some texture in it!
Taste and adjust seasoning or add more lemon juice or smoked paprika, if desired.
Serve garnished with chopped coriander and a pinch of smoked paprika.
Notes
The hummus can be stored in an airtight container in the fridge for up to 3 days.
Rosanna Davison Nutrition https://www.rosannadavisonnutrition.com/