Avocados and I go way back… they were the first solid food I started on as a baby and it's been a beautiful love affair ever since!
There are few more delicious flavours than ripe avocado, yet their mild creaminess is also incredibly versatile. I use them in everything from my Stress-Busting Avocado and Almond Shake….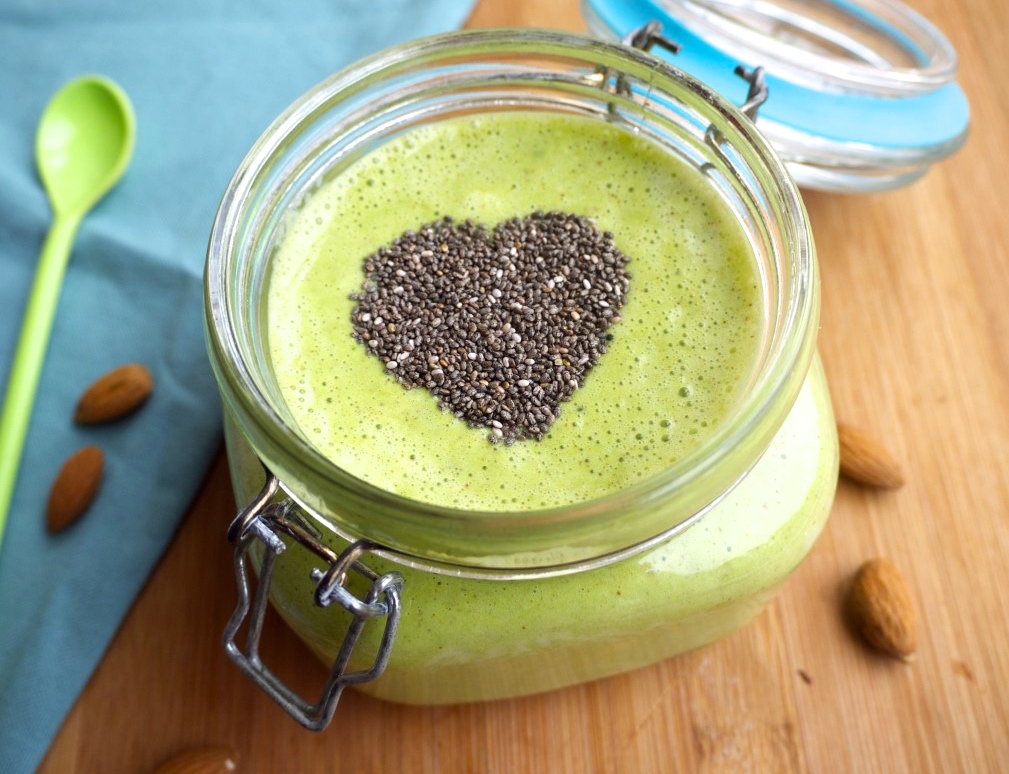 to my Creamy Chocolate Mousse!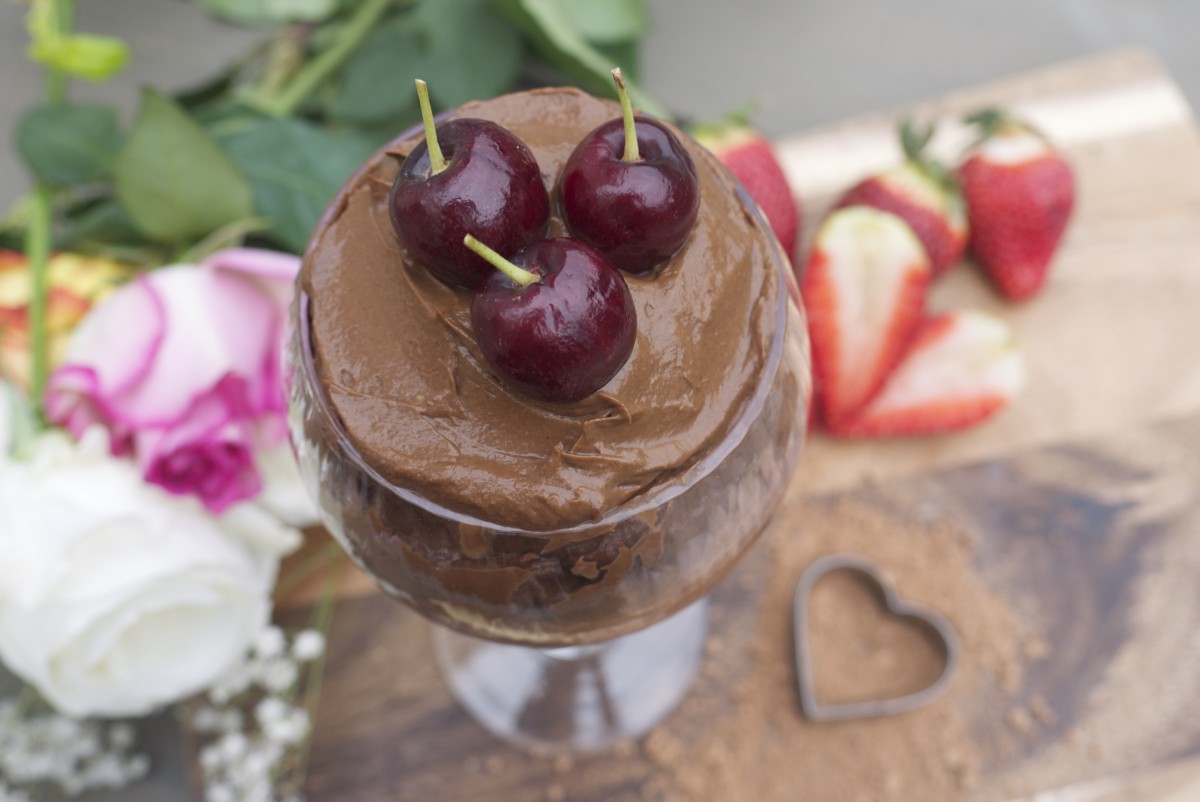 I made these spicy salsa avocado boats for me and my mum earlier today as a quick light lunch, and they are so easy and delicious. The trick is using an avocado that's perfectly ripe!
I also sprinkled plenty of smoked paprika on top to enhance the flavour of the veggies, plus a generous squeeze of lime juice and a selection of other flavours.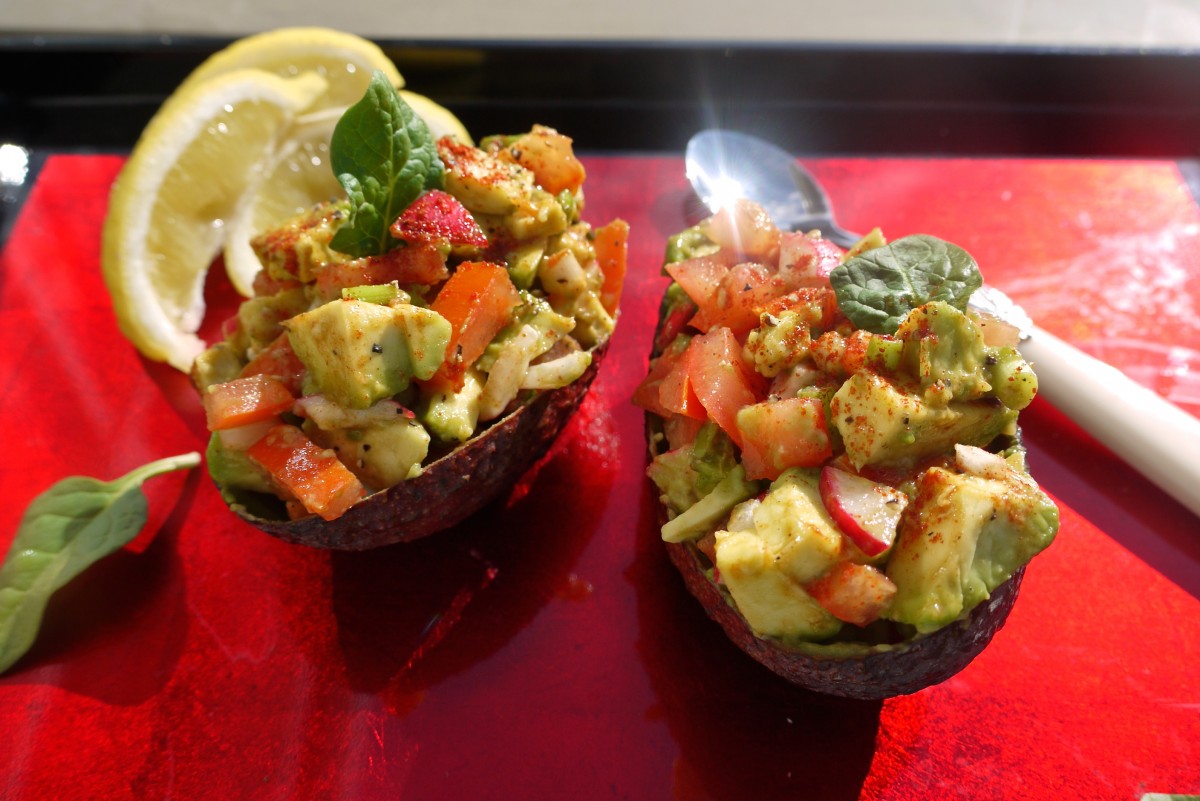 This also happens to be a superb snack for maintaining healthy, supple and youthful skin. The abundant monounsaturated fats in avocado have a powerful effect against ageing, particularly for our skin and joints. They soften and lubricate skin from the inside out, as our skin cells are forming, and help to strengthen our cell membranes.
The vitamins A, C and E in avocados are essential for healing and smoothing skin, and their iron and copper content helps to boost antioxidant enzyme levels in our body. So they're pretty much one of nature's most perfect foods!
However, they are still rather rich in calories, which is why I aim to eat no more than half an avocado a day. If you're especially active, then a full avocado is the perfect fuel.
I popped in some slices of fresh raw radish for further skin benefits, because radishes contain the superstar skin trio of silica, sulphur and vitamin C. As I mentioned in yesterday's post, these are some of my top nutrients for younger-looking skin 😉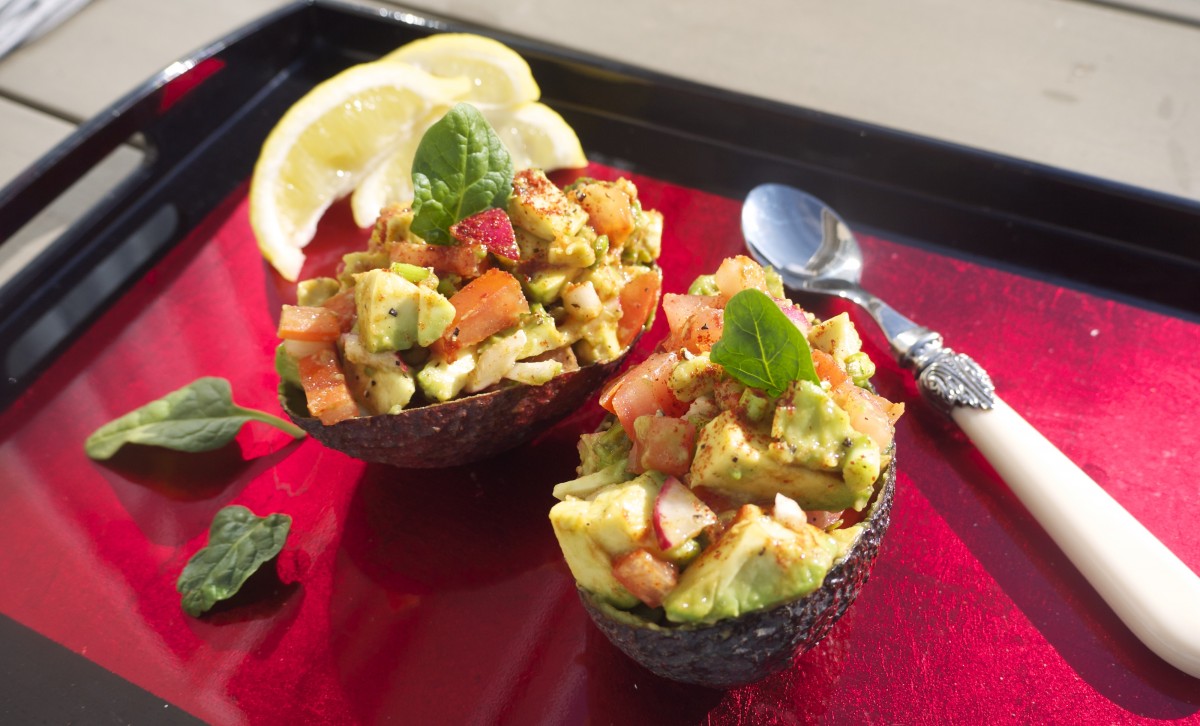 I love seeing all of your recipe creations on social media! Simply tag #RosannaDavisonNutrition on Instagram or Twitter or come on over to my Facebook to say hello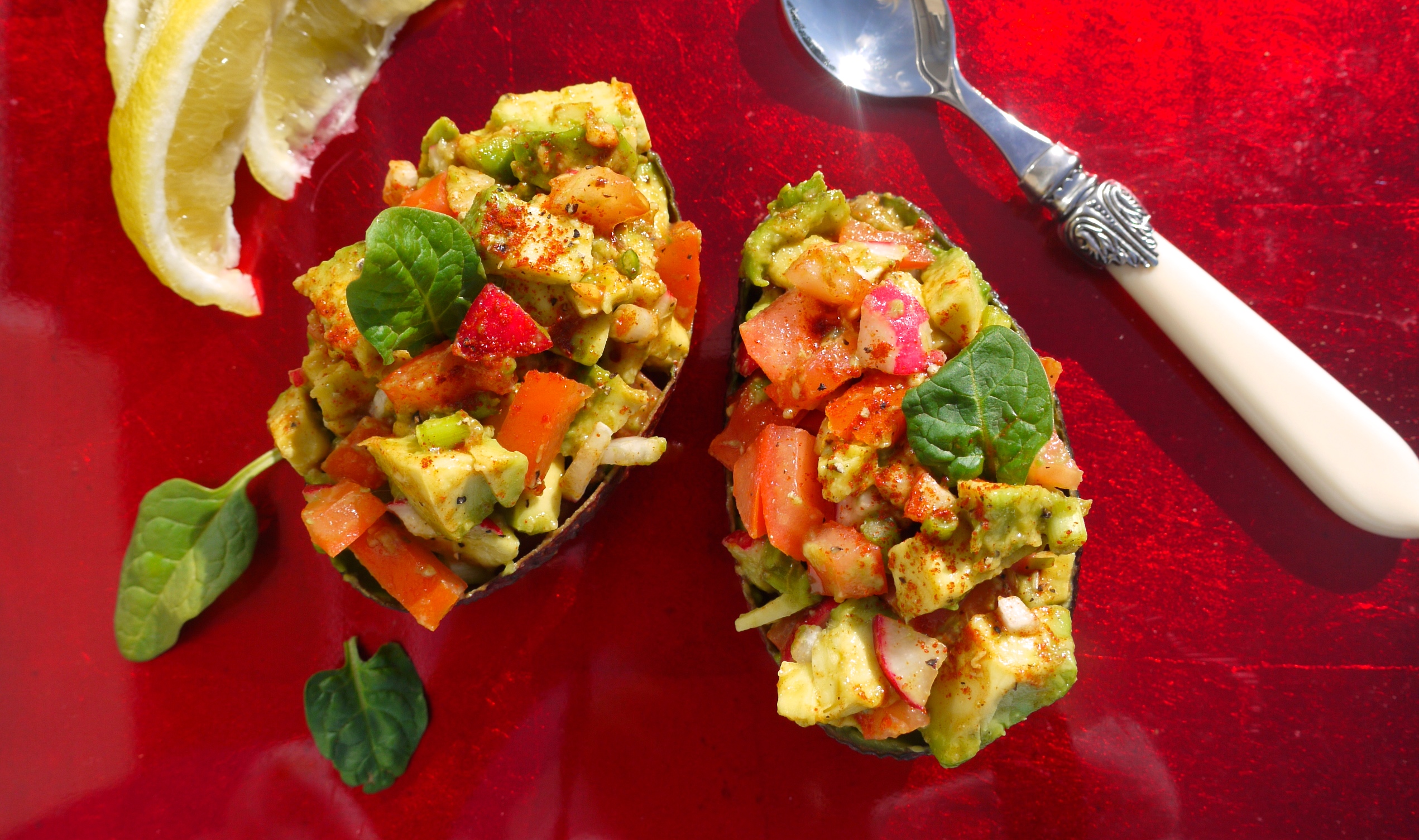 Spicy Salsa Avocado Boats
2015-03-07 12:08:20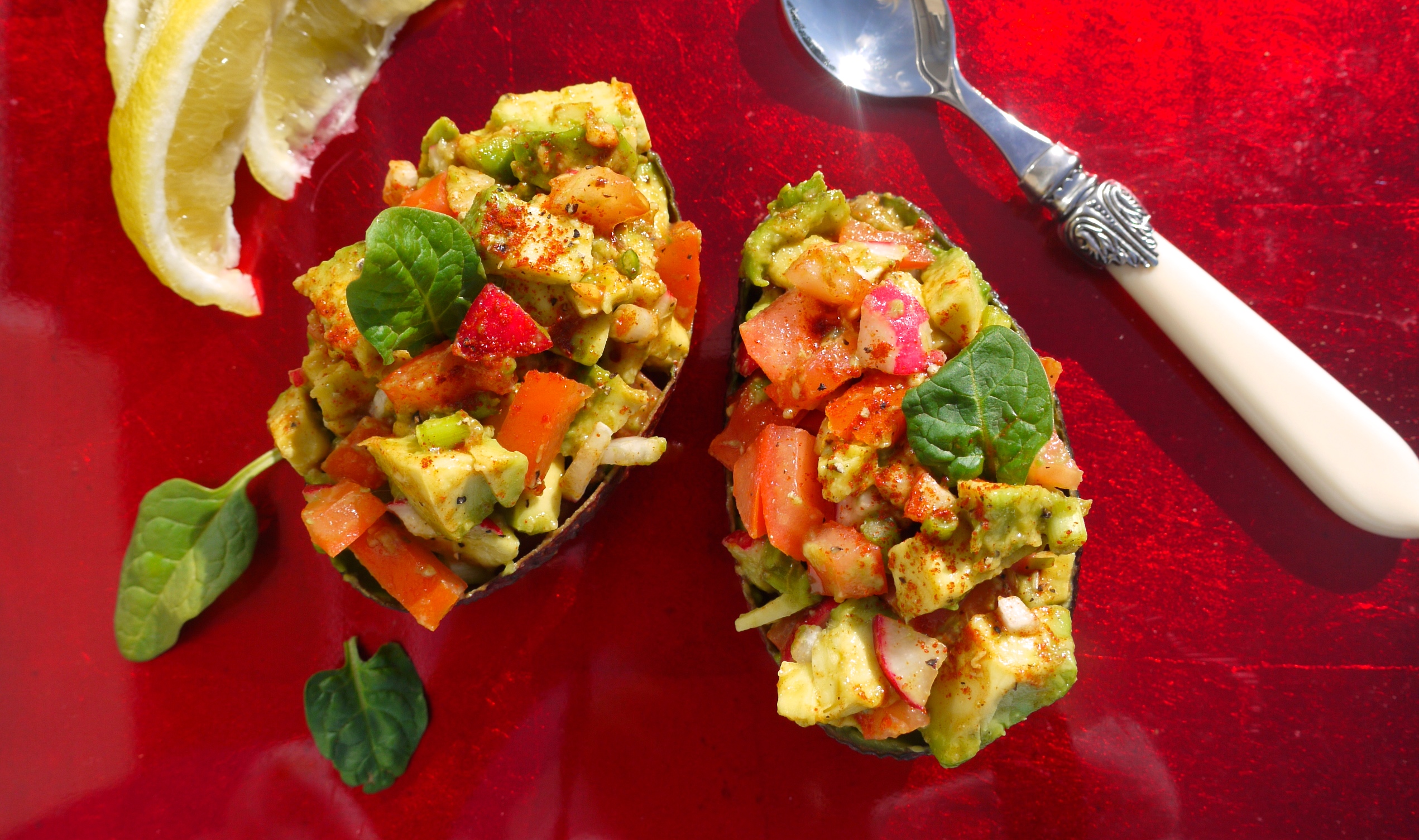 Serves 2
A fun way to enjoy all the skin-smoothing and healing benefits of avocado, tomato and radish.
Ingredients
1 ripe avocado
1 medium tomato
2 fresh radishes
2 spring onions
Juice of 1/2 a lime or lemon
1 tsp smoked paprika and a pinch to garnish
Pinch of Himalayan pink rock salt and freshly ground black pepper, to taste
Dash of low-sodium tamari
Dash of brown rice vinegar
1 tsp coriander seeds
1/2 tsp dried chilli flakes, or to taste
Instructions
Scoop the flesh out of the avocados, placing their empty shells aside.
Place in a mixing bowl, and chop into bite-size pieces.
Chop the tomatoes, scallions and radishes into small pieces and add to the avocado.
Squeeze the lime/lemon juice on top and add the smoked paprika, seasoning, tamari, brown rice vinegar, coriander seeds and chilli flakes.
Mix together well, taking care not to mash the avocado.
Serve in the avocado shells and garnish with a pinch of smoked paprika.
Notes
This makes a great snack, light meal, or a simple starter for dinner parties, and kids will love it too!
Any leftovers can be stored in a covered container in the fridge for up to 2 days.
Rosanna Davison Nutrition https://www.rosannadavisonnutrition.com/