Morning lovely people!
It's Sunday, so hope you're getting a little bit of a lie-in at least without your kids/dog/cat pestering you for attention 🙂 One of our little dogs, Ted, insists on sleeping at the end of the bed each night, and refuses to get up in the morning until he's had a cuddle and belly rub. Spoilt rotten!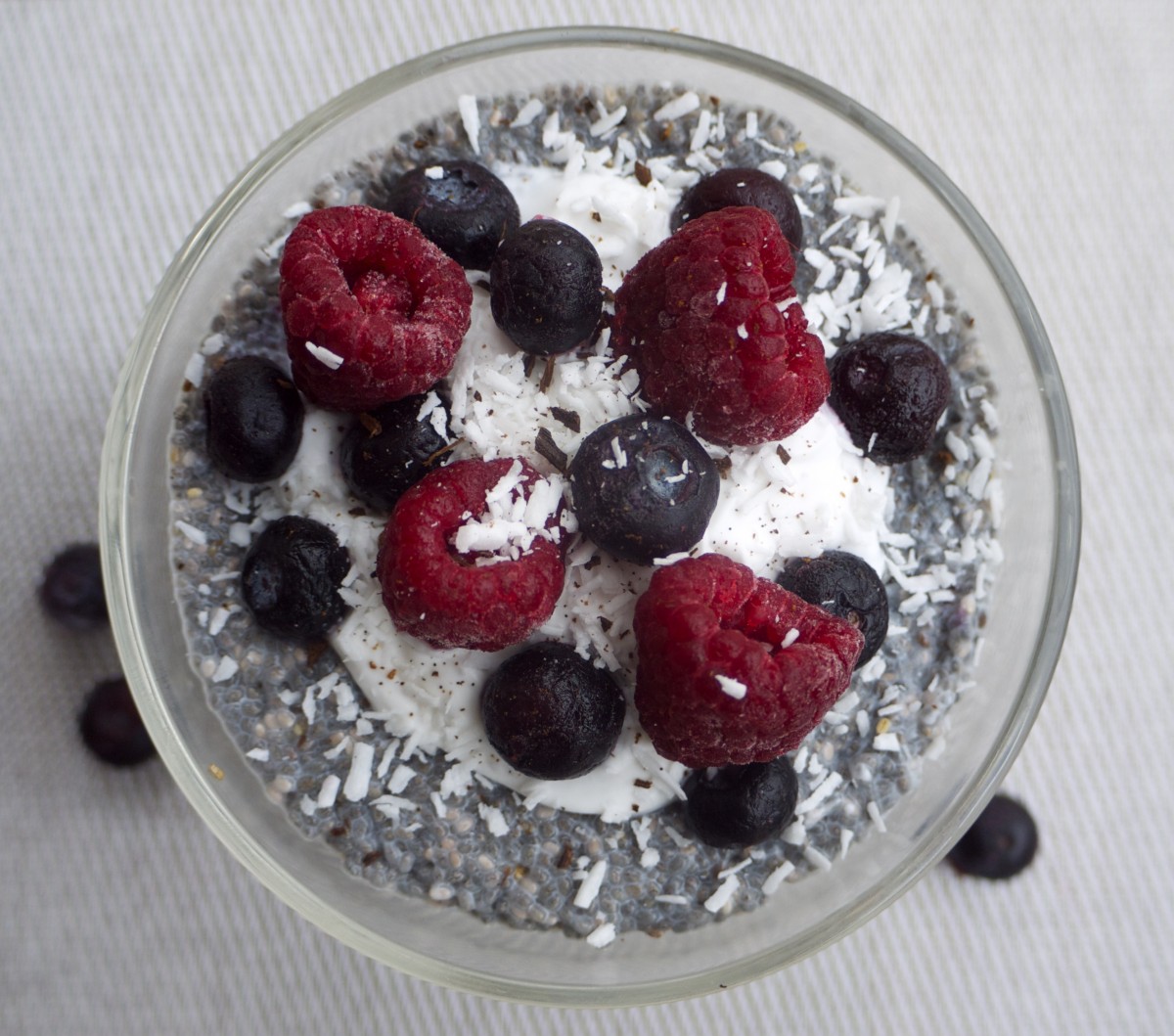 So today's breakfast is chia pudding with coconut, vanilla and frozen berries….
I could honestly live off the flavours of vanilla and coconut in this chia pudding for life, without getting one bit bored of it! Well, I like to think so anyway 🙂
Chia pudding is one of those dishes that works amazingly well as a breakfast, a dessert, an afternoon snack or the perfect post-workout recovery option.
Ready in just a few minutes and packed with protein (5g in this serving), fibre (10.3g in this serving), minerals like iron, selenium and calcium and essential omega-3 fats (486% of our daily requirement in this serving), chia seeds also keep us feeling full for hours thanks to their unique ability to lock in moisture.
These seeds can swell to 15 times their size once soaked in liquid, and are now recognised as one of the most sustaining, energy-giving and nourishing foods that exist. That's a big responsibility for such a tiny seed!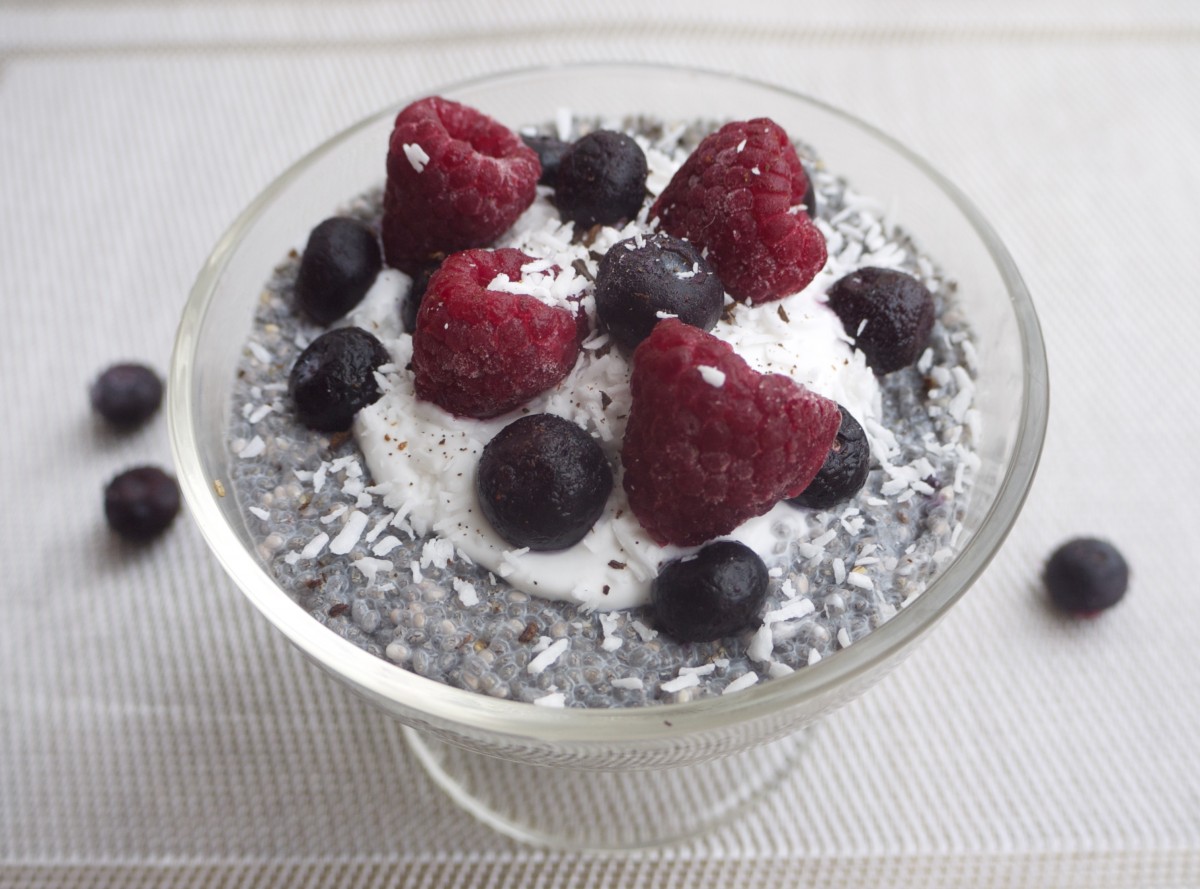 The beauty of chia seeds is that they can be sprinkled on everything from salads to smoothies and soups to add a boost of nutrition, but this pudding only takes a few minutes to prepare and can be whipped up for breakfast quickly or even prepared the night before and left covered overnight in the fridge.
Feel free to add your own flavours if you don't like coconut or vanilla, plus plenty of other fruits work just as well. But I love the coldness of the berries against the creamy blob of CoYo coconut milk yoghurt!
To make the actual chia pudding, I used Koko coconut milk, which is a really tasty low-fat option, fortified with calcium and vitamin D3. But any other unsweetened plant milk would work well in this, such as almond milk.
I finished the pudding with a sprinkle of coconut flakes and grated vanilla, which I bought in my local supermarket. It's a Madagascan dried vanilla pod grinder by Dr. Oetker and works so well in sweet dishes.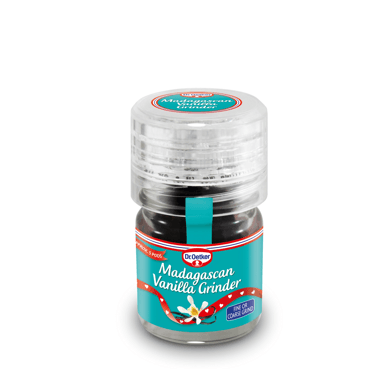 I would love to know if you decide to make this and it makes me so happy to see all your creations on social media! Simply tag #RosannaDavisonNutrition on Instagram or Twitter or come on over to my Facebook to say hello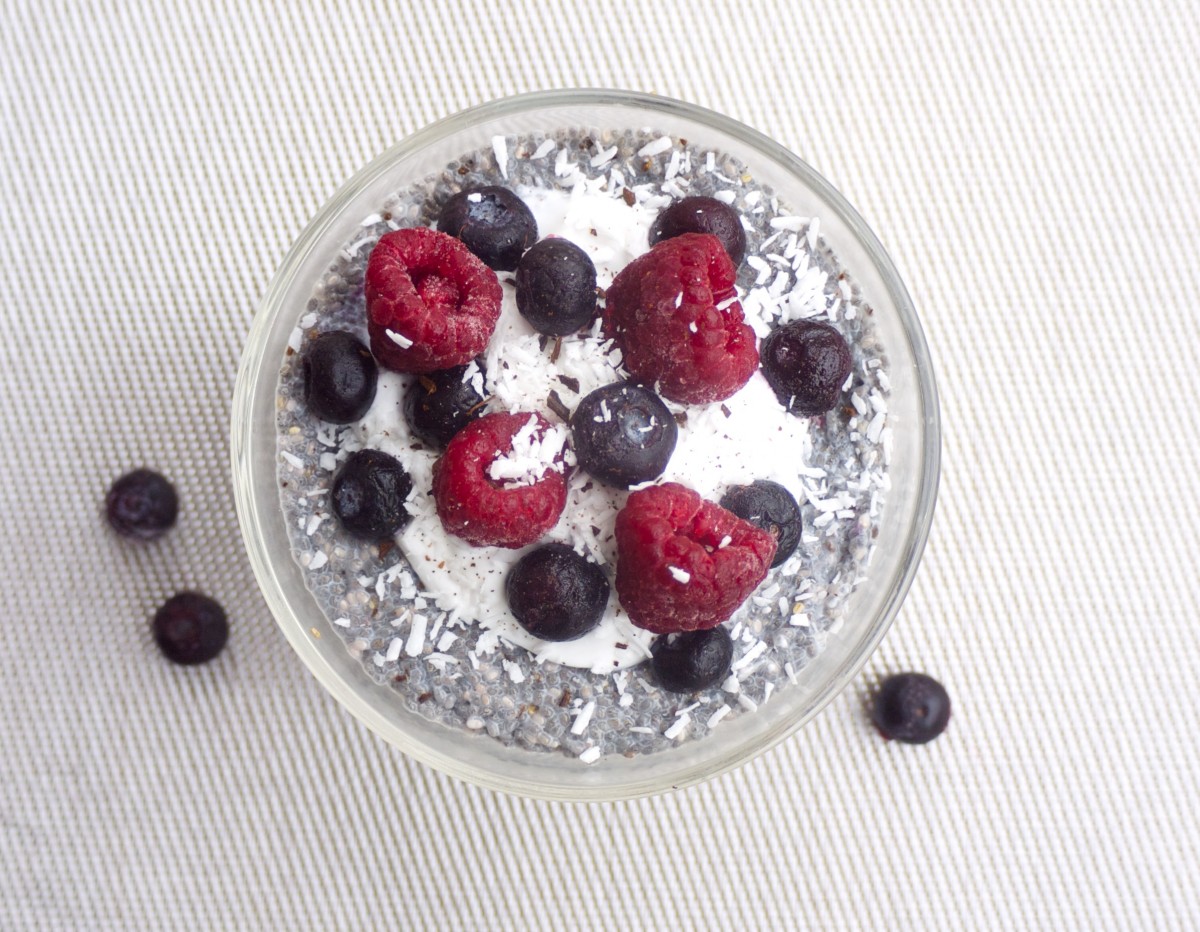 Coconut-Vanilla Chia Pudding
2015-05-02 14:48:28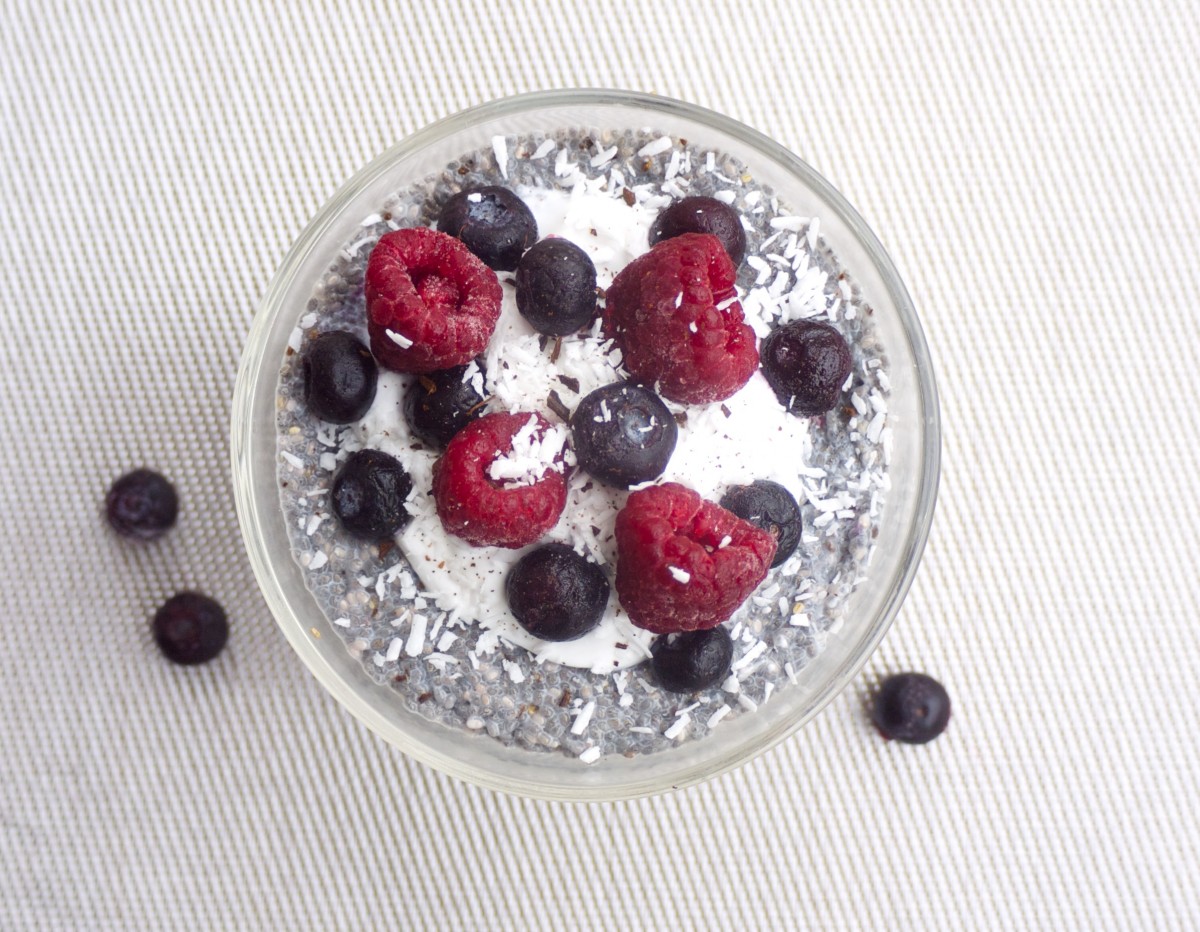 Serves 1
A delicious, filling and nourishing snack, dessert, breakfast or post-workout treat!
Ingredients
3 heaped tbsp whole chia seeds
1 tsp vanilla extract
150ml low-fat coconut milk
1 tbsp coconut milk yoghurt
Frozen berries, to serve
Grated vanilla pod, to serve
Unsweetened desiccated coconut, to serve
Instructions
Place the chia seeds in a glass or jar and top with the coconut milk, until the seeds are fully submerged.
Stir well and leave aside to swell for 8-10 minutes.
Stir again when the seeds have absorbed the coconut milk.
Top with coconut milk yoghurt, frozen berries, grated vanilla and desiccated coconut.
Notes
Any leftovers can be stored in an airtight container in the fridge for up to 2 days.
Rosanna Davison Nutrition https://www.rosannadavisonnutrition.com/