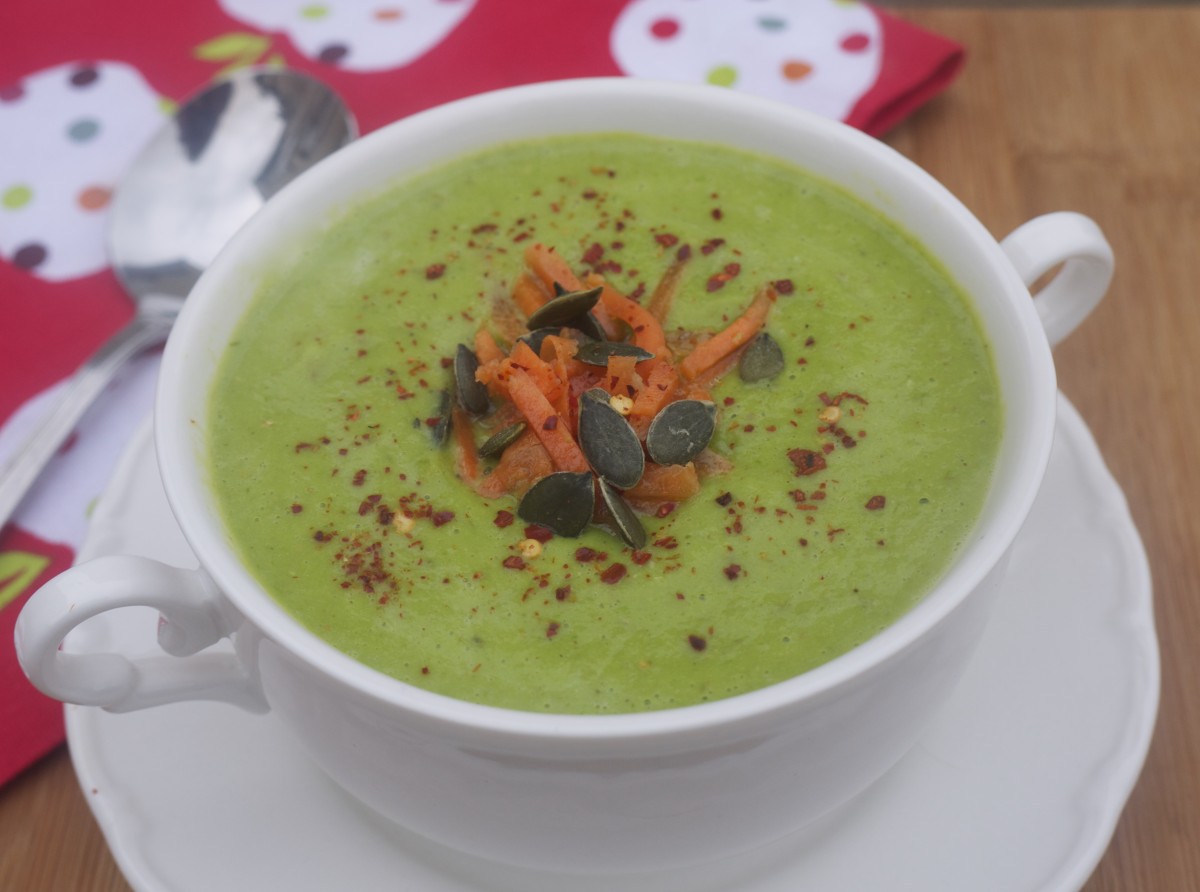 Smooth, creamy, warming and delicious, thanks to the delicate sweetness of green peas, this soup is a doddle to make and a big batch can be made to enjoy for lunch or a dinner starter over a few days.
I usually have a big bag of peas in my freezer (which doubles as an ice-pack if anyone twists an ankle :)) but I like to come up with different ways of using them.
I absolutely love the vibrant green against the grated carrot and the crunch of the pumpkin seeds, and this soup is a great way to eat a decent dose of greens and plenty of fibre, for those who don't love their veggies raw!
The creamy texture is achieved using low-fat coconut milk, which is a kitchen staple for me. I really like the brand Koko, as it's super tasty and fortified with calcium, vitamin D2 and vitamin B12.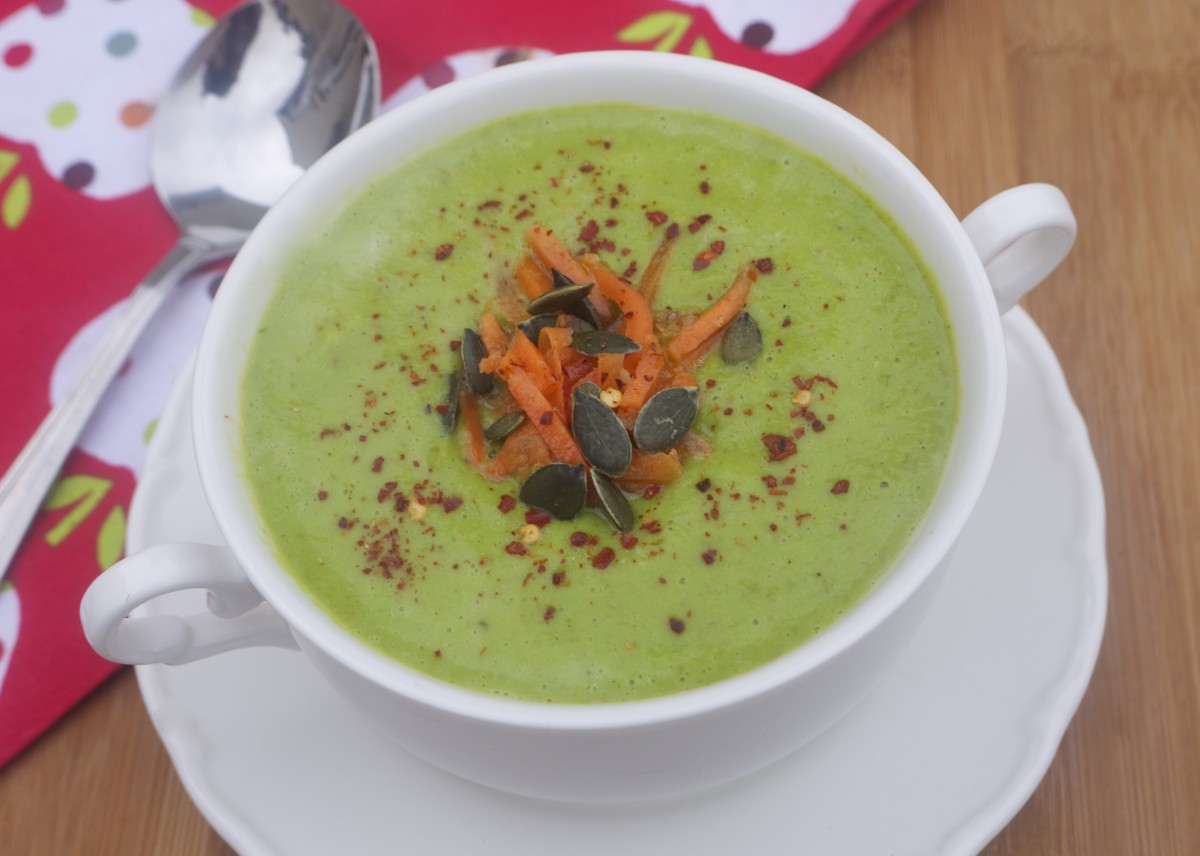 Creamy Pea and Roast Asparagus Soup
2015-03-17 18:23:59
Serves 2
An easy peas-y soup to whip up for lunch or a light meal! Smooth, creamy and nourishing.
Ingredients
250g asparagus, washed and tough stalks removed
160g (1 cup) steamed green peas
240ml (1 cup) low-fat coconut milk (I use Koko Coconut Milk)
1 tbsp fresh lemon juice
1 clove of garlic
1 tsp smoked paprika
dash of low-sodium tamari
1 tsp coriander seeds
Pinch of Himalayan rock salt and freshly ground black pepper, to taste
Pinch of dried chilli flakes, to taste and extra to garnish
1 tbsp grated carrot, to garnish
2 tsp pumpkin seeds, to garnish
Instructions
Preheat the oven to 195C.
Place the asparagus on a baking tray lined with greaseproof paper or lightly greased with coconut oil.
Roast at 195C for 20 minutes, until lightly browned.
Add the steamed peas, roast asparagus, coconut milk, lemon juice, garlic, tamari sauce and coriander seeds to a blender or bowl.
Blend at high speed or use a handheld soup blender until the soup is smooth and creamy.
Taste and add the seasoning and chilli flakes, to taste.
Serve hot topped with grated carrot and pumpkin seeds.
Rosanna Davison Nutrition https://www.rosannadavisonnutrition.com/