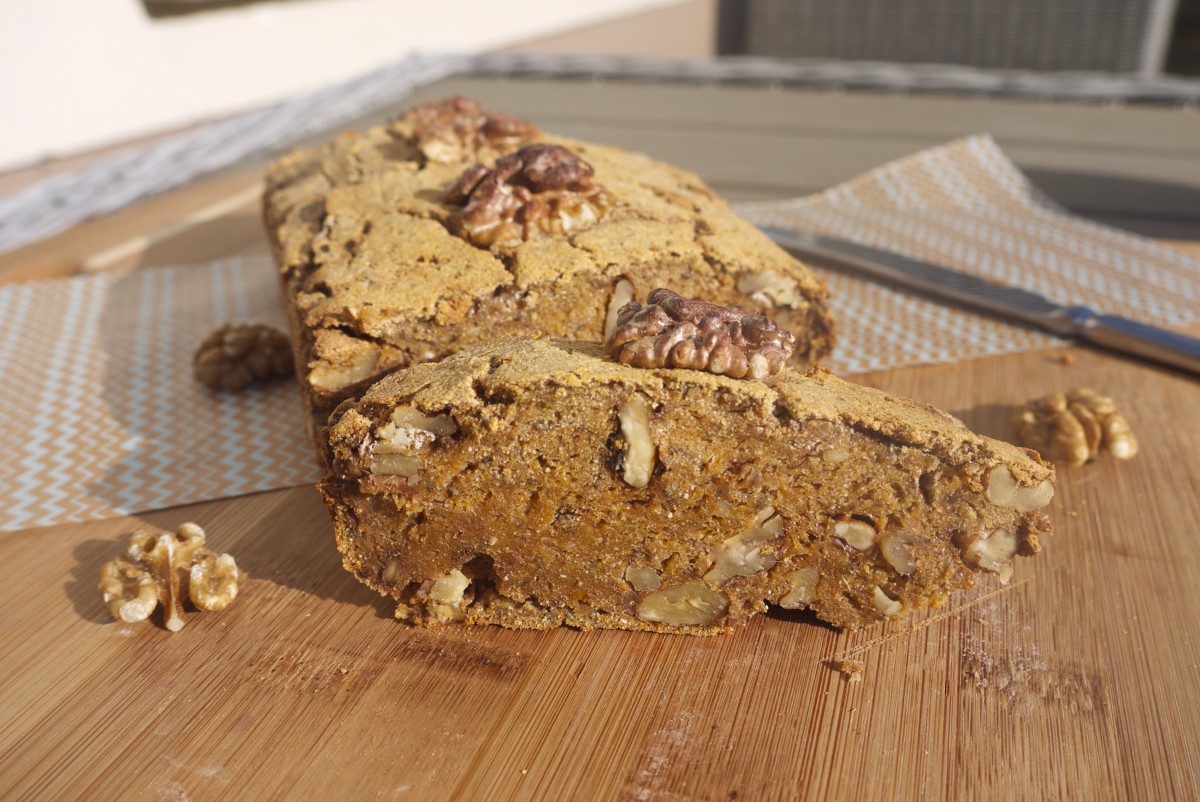 This is one of my husband's absolute favourite recipes and he's always begging me to make it again for him. But the problem with being a food blogger, is that you're never too keen to make the same recipe twice, or at least too often. Sorry Wes! I may have to teach him to make it himself 😉
But I actually don't blame him one little bit, as this loaf is insanely good. I used pureed sweet potato to create a healthy, low-fat, high-fibre and naturally gluten-free base, which I sweetened naturally with cinnamon, banana and coconut palm sugar. This is a good alternative to refined sugar, as it has a lower GI and contains plenty of essential minerals.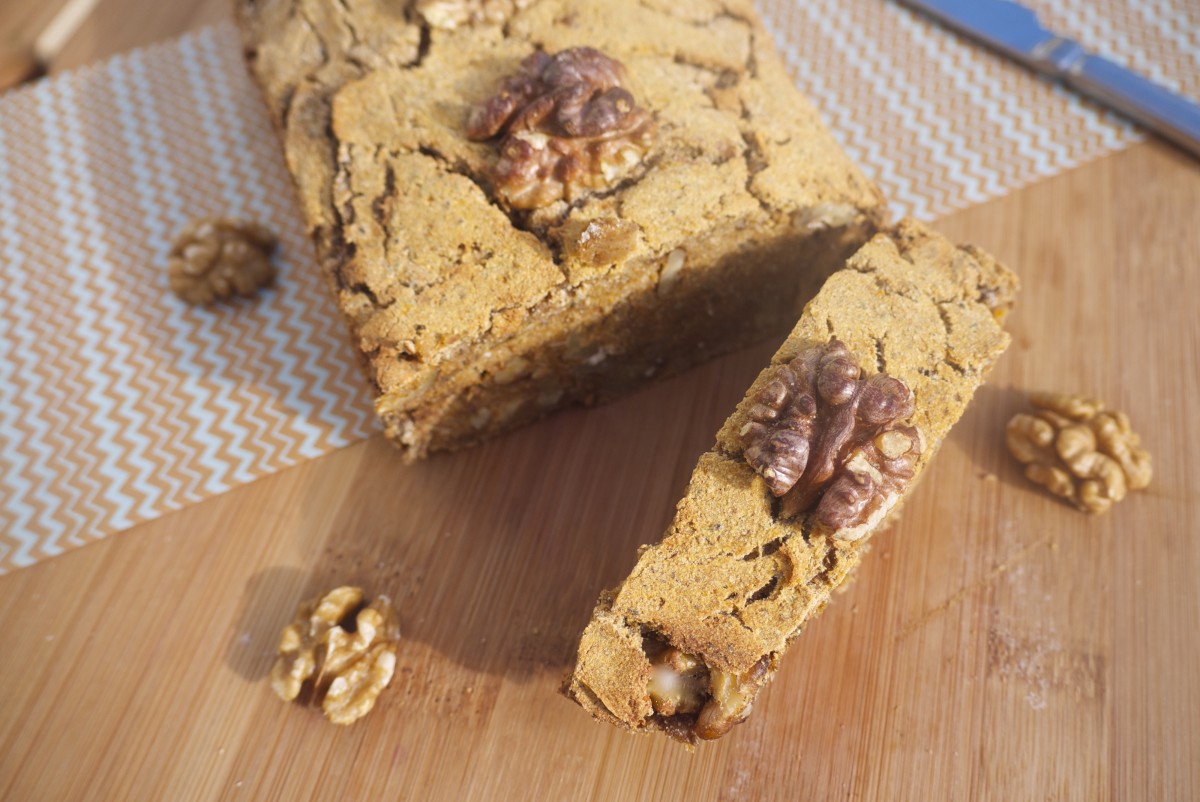 The walnuts make a great addition to the loaf, although they can be omitted totally or swapped for pecans, if you like. I love walnuts because they're packed with essential omega-3 fats for a healthy heart and smooth skin, as well as dietary fibre and protein to stabilise our blood sugar levels and keep us feeling full. Plus they gently toast in the oven and taste amazing!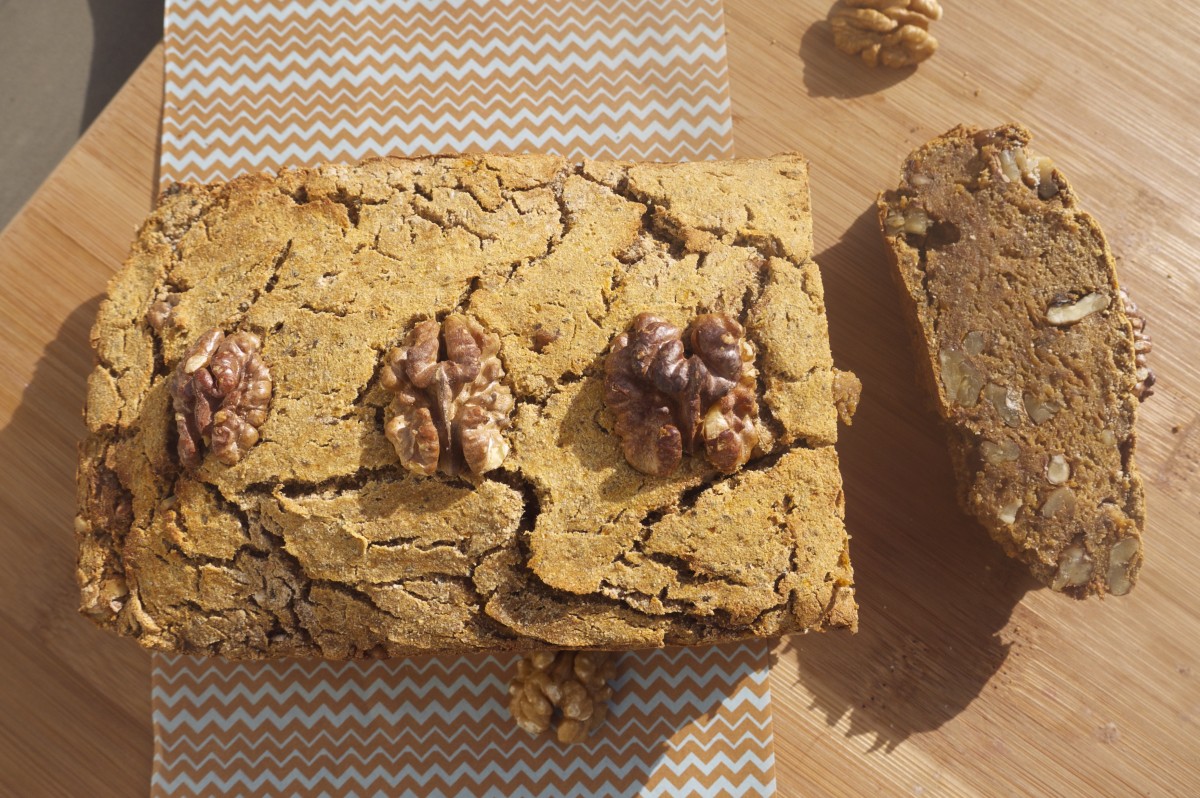 We enjoyed the loaf warm, spread with a layer of almond butter. It makes a super breakfast or post-workout energy booster.
Actually craving it now… Wes may get his wish after all!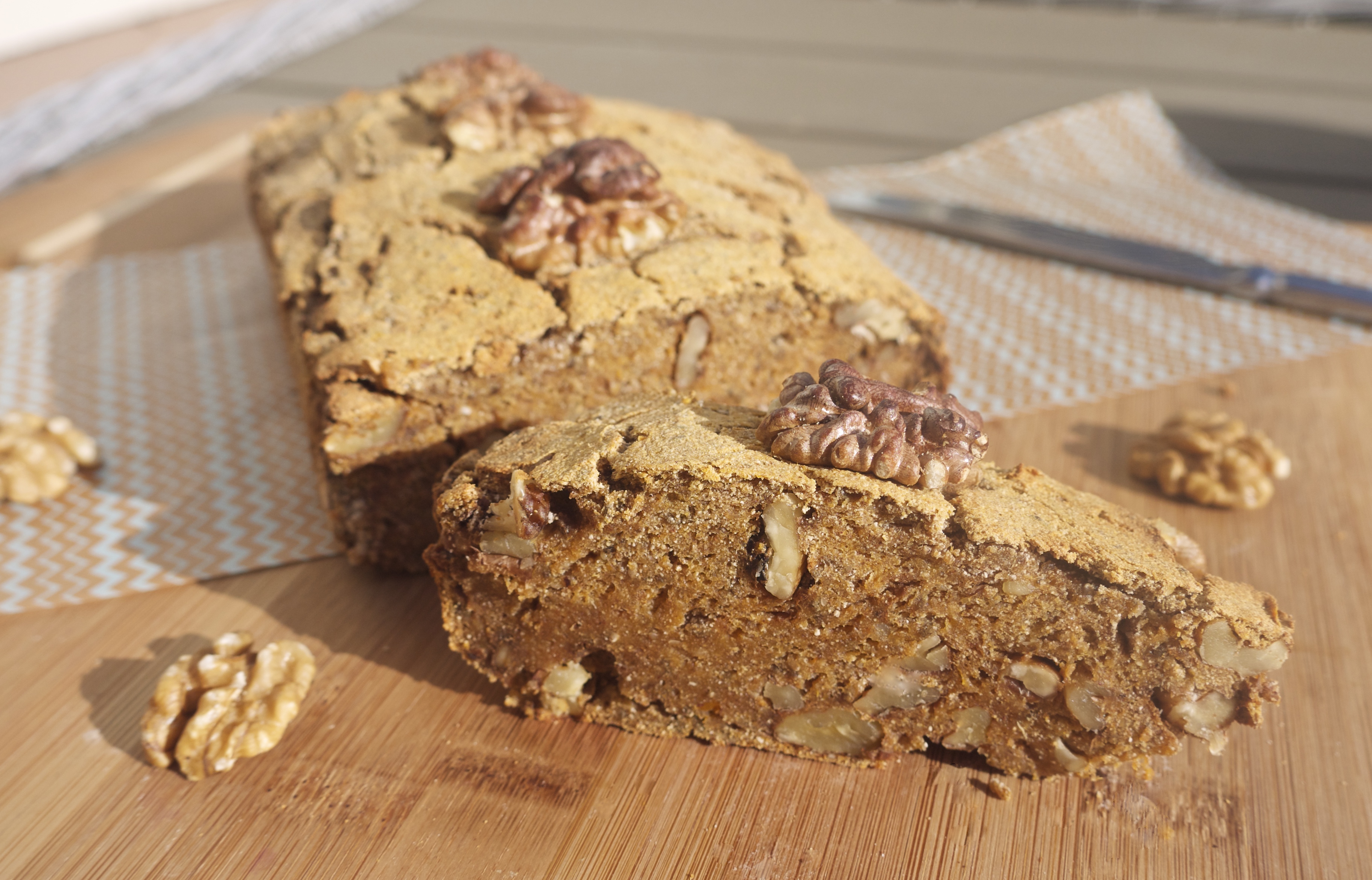 Gluten-Free Banana and Walnut Cinnamon Loaf
2015-03-10 15:33:33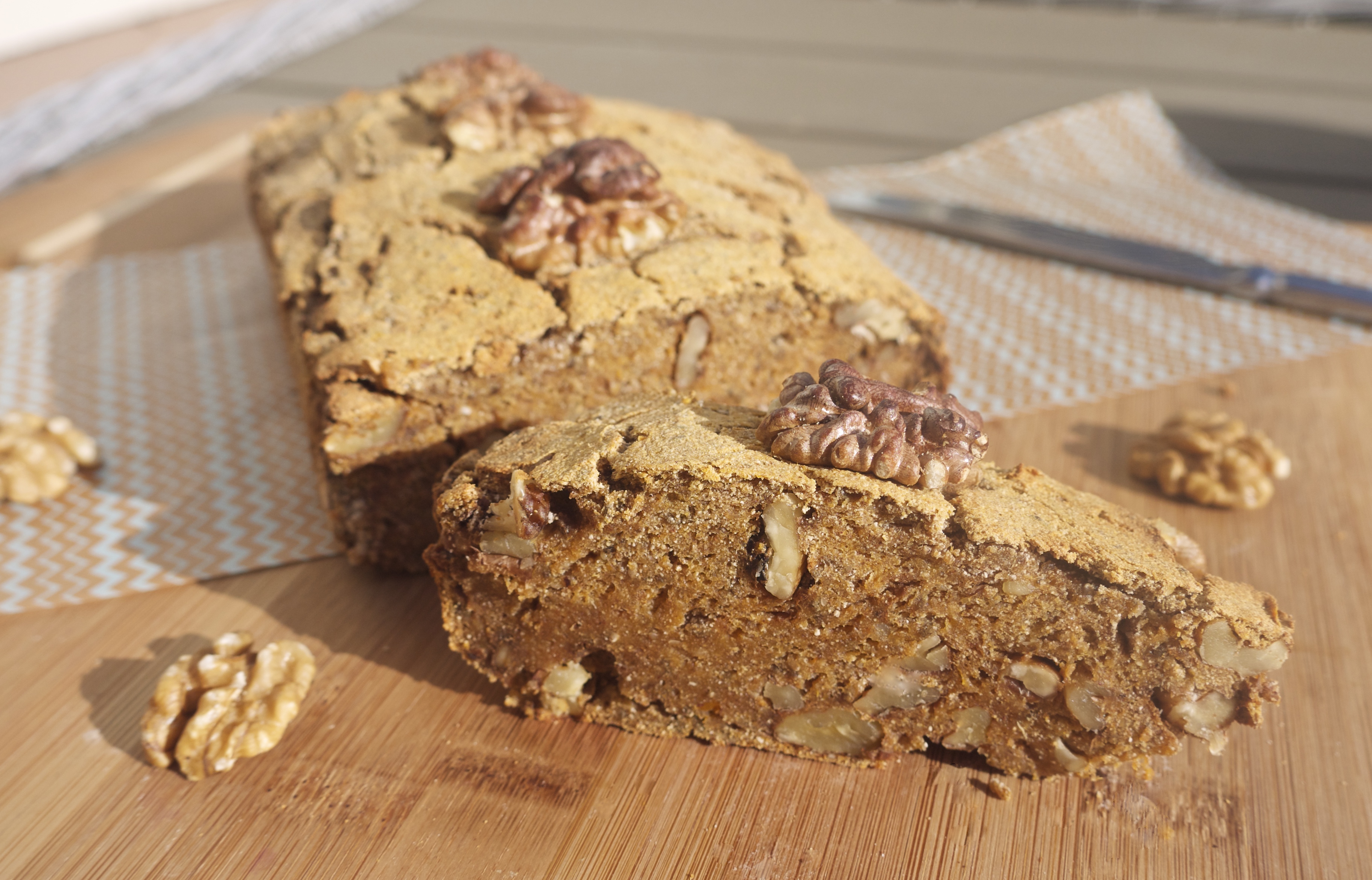 A deliciously dense and moist loaf, naturally sweetened with banana, coconut and cinnamon. I love it eating it warm with almond butter for a filling breakfast!
Ingredients
2 small/1 medium sweet potatoes
120g (1 cup) buckwheat flour
3 tbsp coconut flour
48g (1/4 cup) coconut palm sugar
50g (1/2 cup) chopped walnuts & 4-5 whole walnuts to garnish
1.5 tbsp milled chia seeds
3/4 tsp baking powder
2 tsp cinnamon
2 ripe bananas
60ml (1/4 cup) warm water
60ml (1/4 cup) low-fat coconut milk
1 tsp vanilla essence
Instructions
Preheat the oven to 195C.
Peel the sweet potatoes, chop into smaller pieces and steam until soft.
Place the buckwheat flour, coconut flour, coconut sugar, chopped walnuts, bread soda and cinnamon in a large mixing bowl and combine well.
Add the steamed sweet potato to the blender with the bananas, warm water, coconut milk and vanilla extract and combine until smooth.
Add the wet mixture to the dry mixture and mix well until a dough forms.
Place the dough into a loaf tin lined with greaseproof paper or lightly greased with coconut oil.
Garnish with whole walnuts.
Bake at 195C for 20-25 minutes until golden-brown and firm to touch.
Rosanna Davison Nutrition https://www.rosannadavisonnutrition.com/