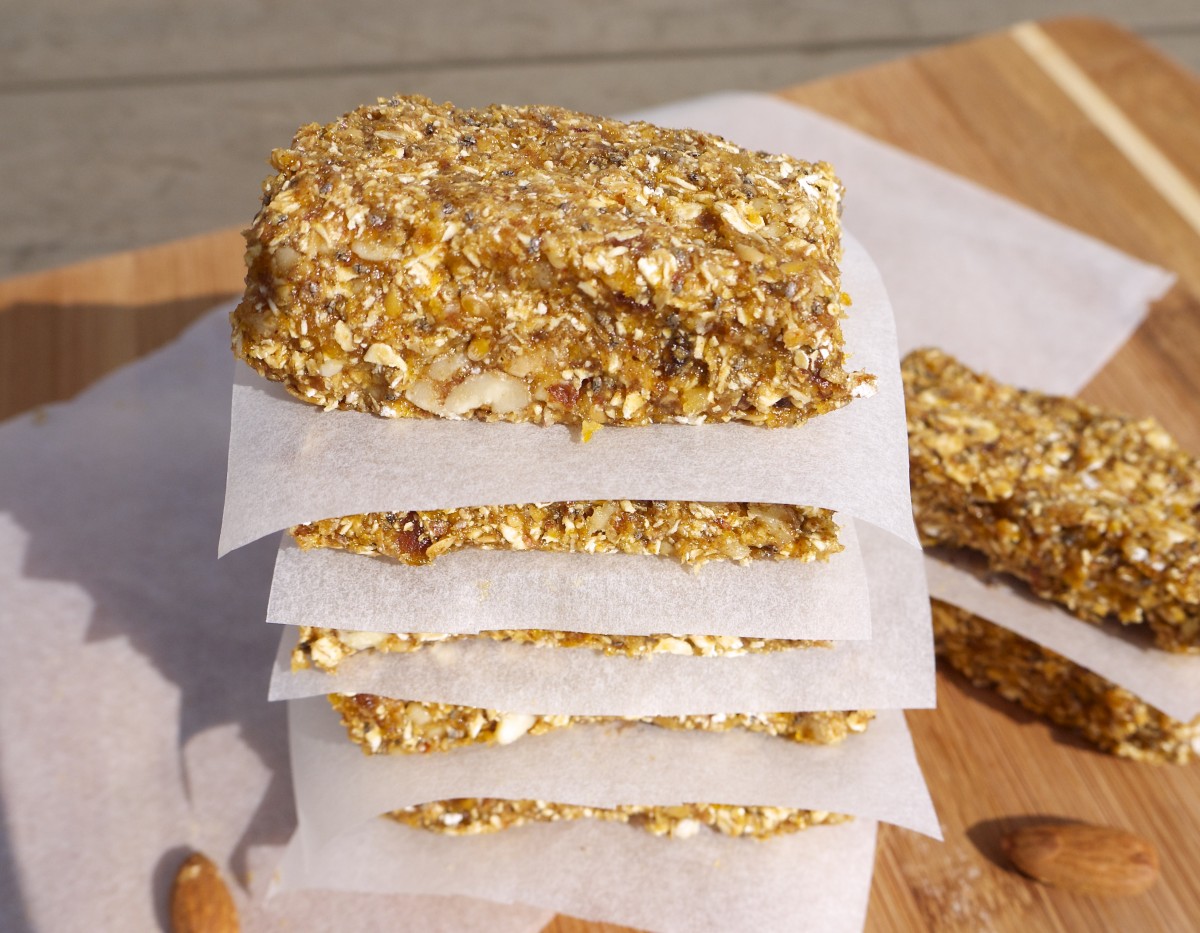 Good morning and happy Tuesday!
I'm so in love with the flavour and texture of these squidgy bars, and they lasted less than a day in my house. They're made with just whole, healthy ingredients and the addition of the mixed spice gives them such a delicious flavour.
I called them skin-superfood bars because they're rich in the healthy omega-3 fats that are really important for smooth, soft skin, thanks to the addition of chia seeds, flaxseed and walnuts. Eating these each day can really help to make a difference to our skin, and just a couple of tablespoons is all we need.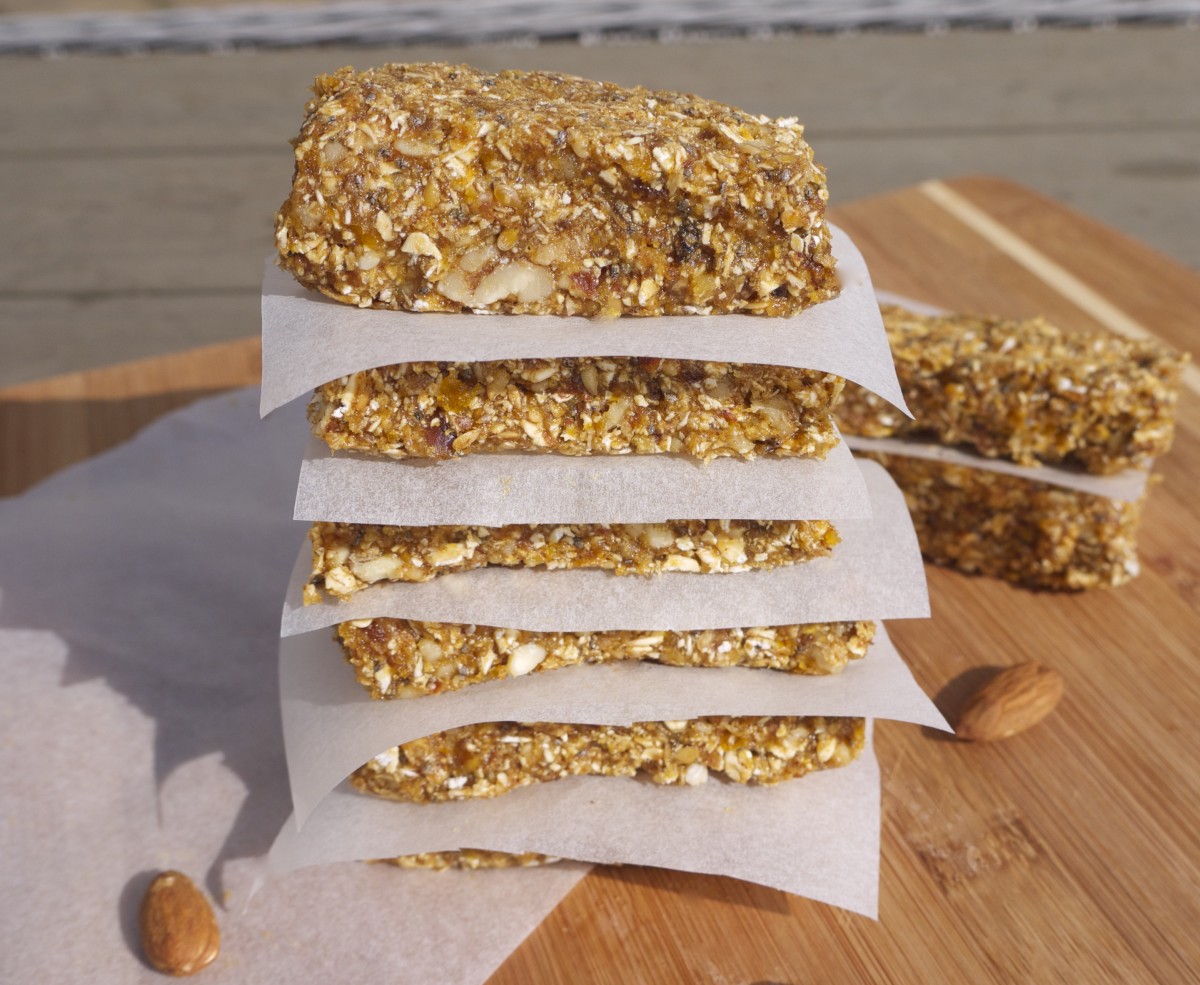 I used dried apricots here for their natural sweetness, and because they're a good source of iron to boost energy levels. Their vitamin C and vitamin A content is also amazing for healthy skin and for producing the collagen that keeps skin springy.
Kids will love these soft bars, and they'd make a great addition to a lunchbox. But I find them great for a pre-workout boost of energy or as a snack when I fancy something sweet.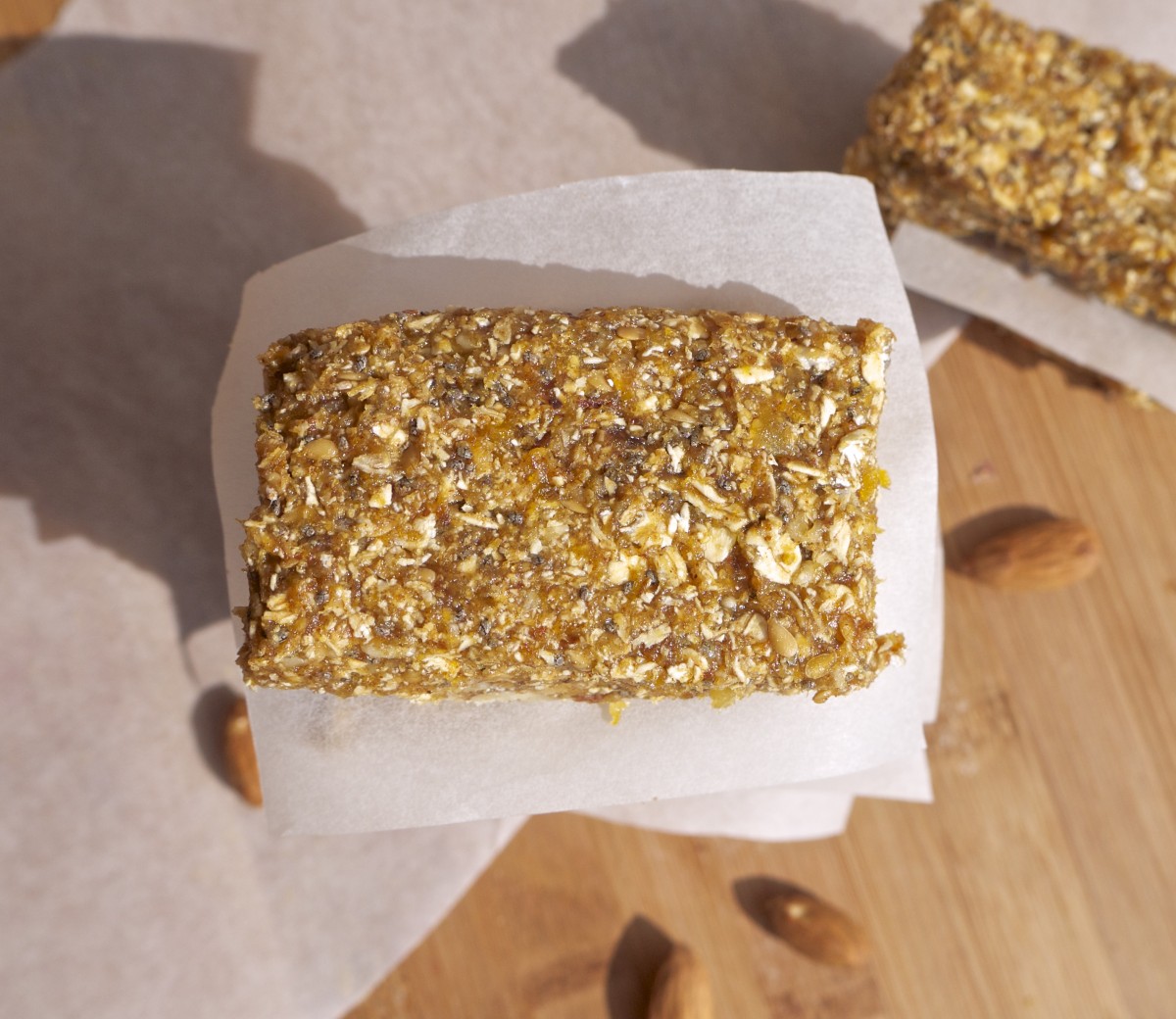 Using the squares of greaseproof paper just helps to stop them sticking to one another, and wrapping them up in a piece of it means they could be brought along as a snack if you're out and about all day.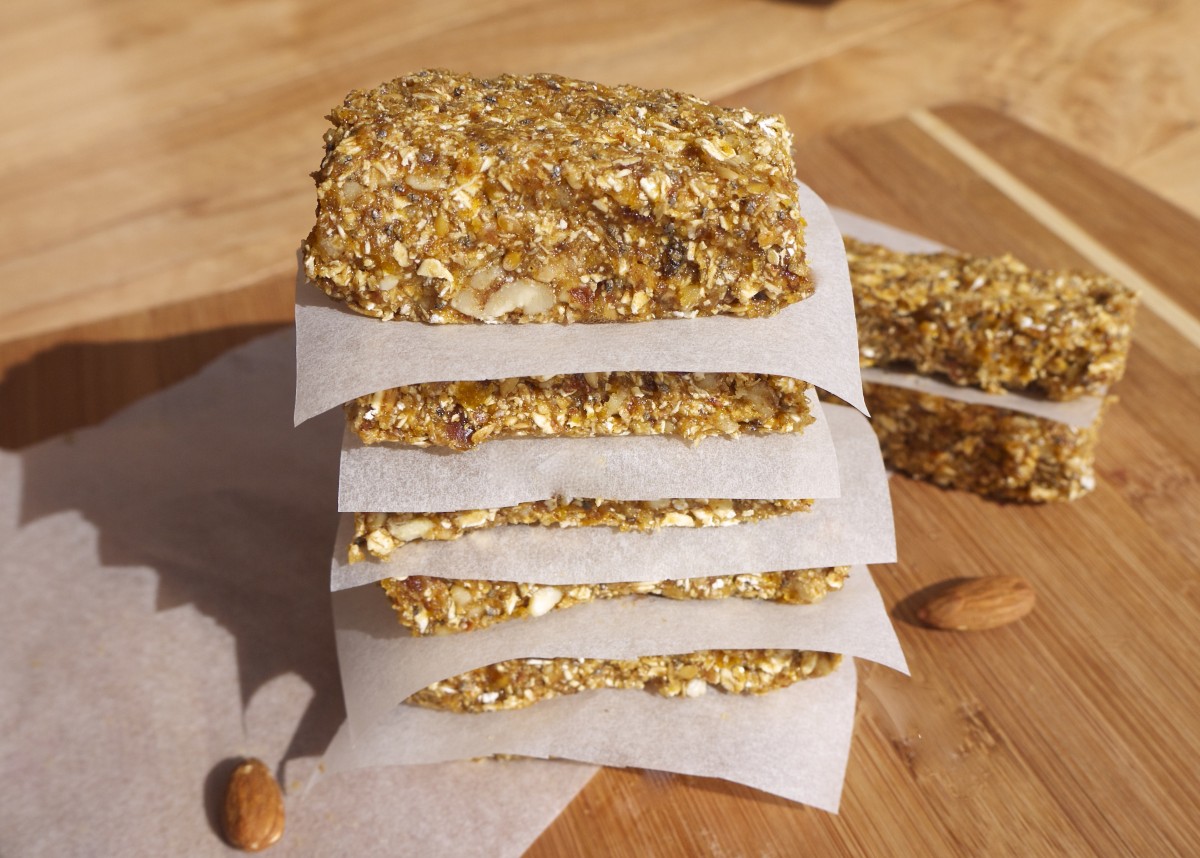 If you get a chance to make them, I'd love to see! Tag me on Facebook, Instagram or Twitter using #RosannaDavisonNutrition 🙂
Enjoy!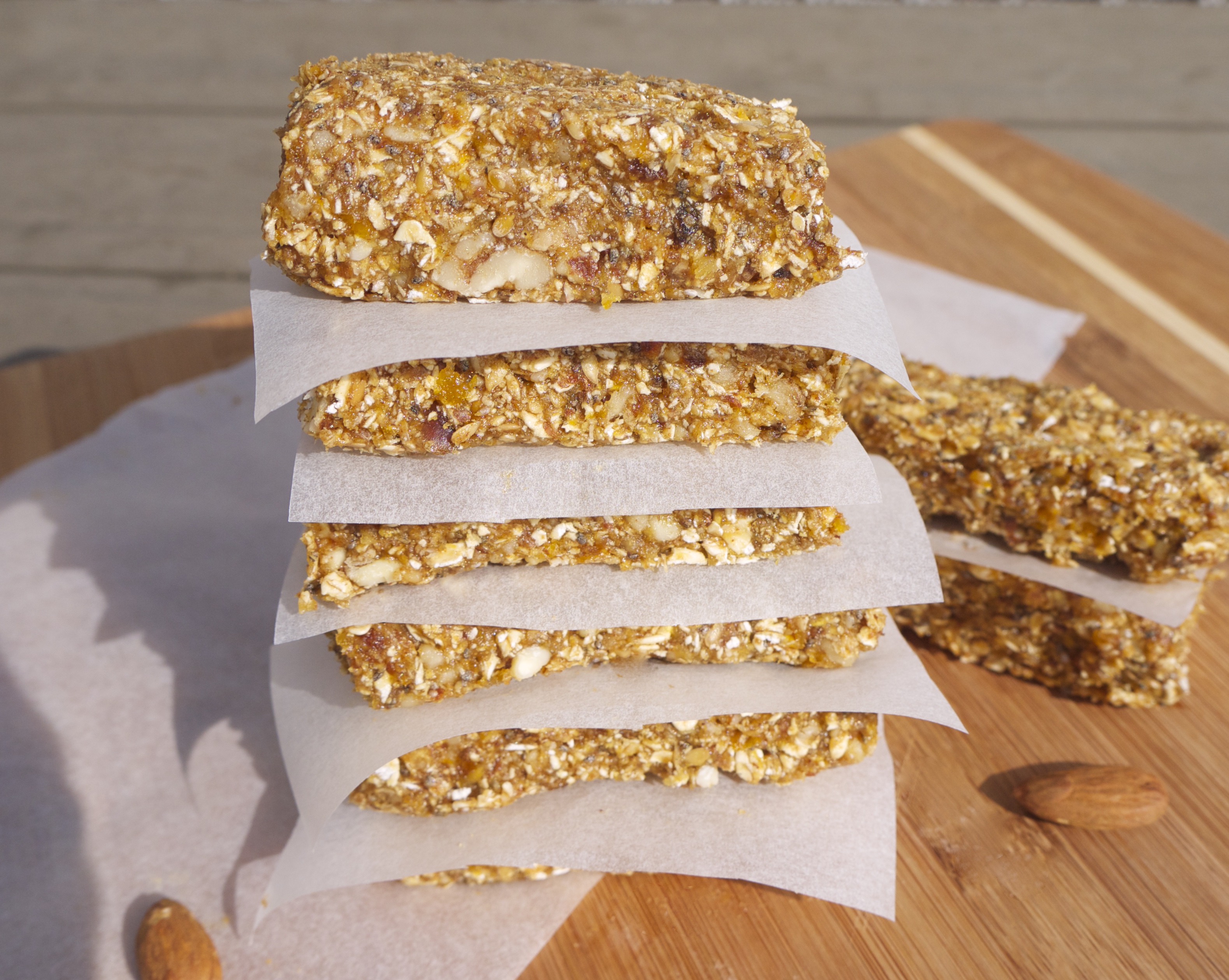 Super-Skinfood Spiced Squidge Bars
2015-03-18 13:12:22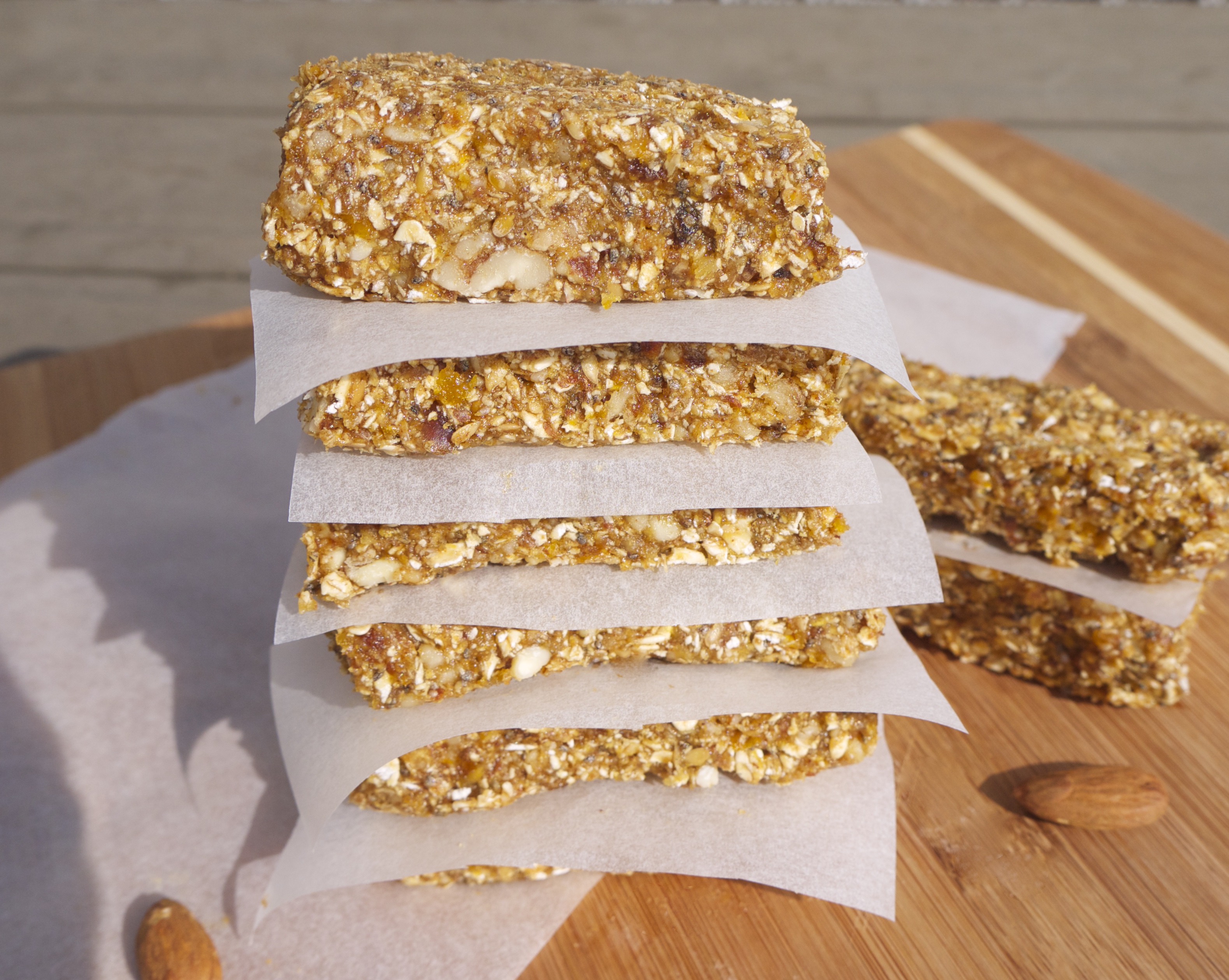 Squidgey no-bake bars, full of essential omega-3 fats, vitamin A, amino acids and fibre for baby soft skin!
Ingredients
150g (1 cup) pitted dates, chopped and soaked in warm water for 20 minutes to soften
65g (1/2 cup) dried apricots (Buy organic and unsulphured, if possible)
1 tbsp unsalted almond butter
1 tbsp virgin coconut oil
1 tsp mixed spice
1 tsp vanilla extract
1 tsp cinnamon
156g (1 cup) gluten-free oats
35g (1/4 cup) whole raw almonds
30g (1/4 cup) raw walnuts
2 tbsp whole chia seeds
2 tbsp raw flaxseed
Instructions
Place the soaked and drained dates, apricots, almond butter, coconut oil, mixed spice, vanilla and cinnamon in a food processor or blender and combine until a sticky mixture forms. You may need to stop and scrape down the sides occasionally.
Transfer this mixture to a large mixing bowl.
Place the oats in the food processor/blender and process until a course flour forms.
Place this flour into the mixing bowl with the date mixture.
Next, place the almonds and walnuts in the food processor/blender (no need to wash it in between uses!) and process until they're ground into smaller pieces.
Add the almond and walnut pieces to the mixing bowl.
Add the chia and flaxseed and mix everything together well until a dough forms.
Press this dough into a rubber tray or a baking tray lined with greaseproof paper.
Chill the mixture in the fridge for about 45 minutes.
Slice into bars or squares and serve.
Notes
The bars store well in the fridge in an airtight container for 3-4 days.
Rosanna Davison Nutrition https://www.rosannadavisonnutrition.com/