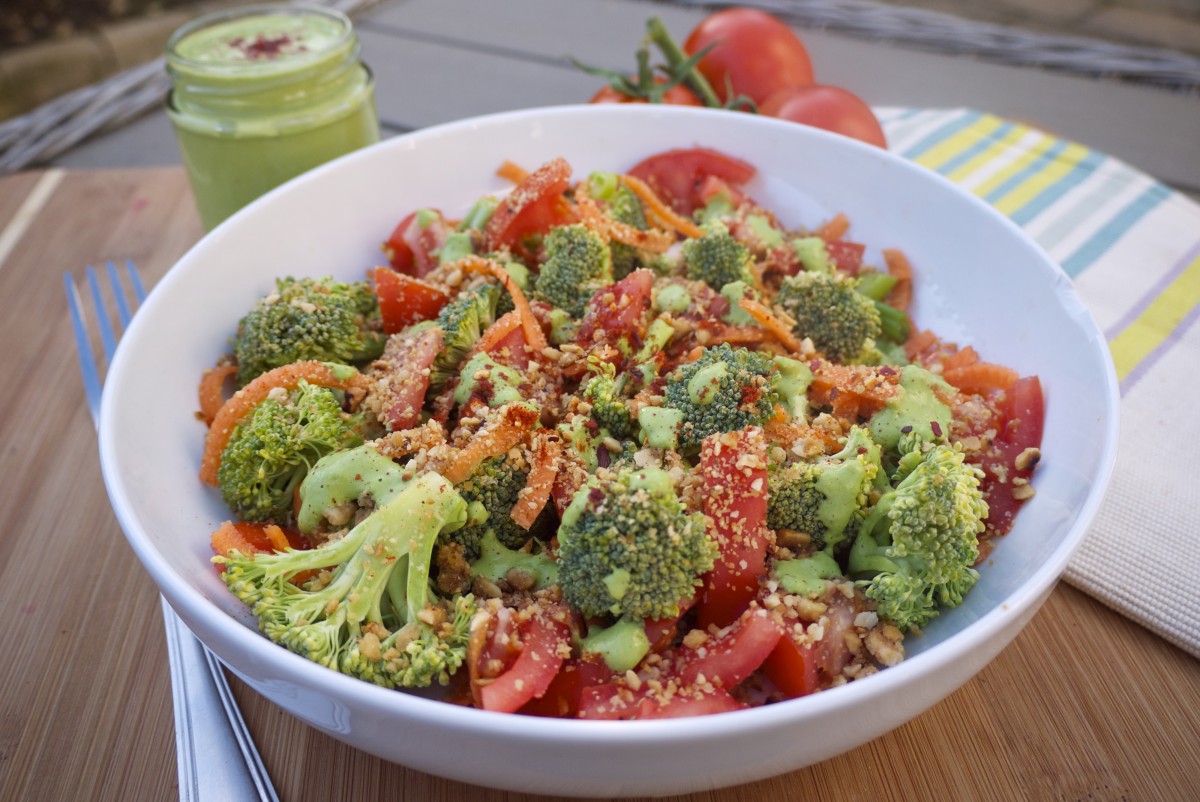 I have a confession.
I've never found it that easy to eat raw broccoli. I'm definitely not somebody who gets off on eating bowls of uncooked broccoli, whatever you might think!
Usually, it has to be lightly steamed or else I pop it into soups and other veggie dishes to hide that characteristic bitterness of broccoli.
But that all changed when I was faced with a pile of broccoli in the fridge (my husband buys a lot of it but doesn't get around to eating it all) and a healthy dose of determination. If anything could make raw broccoli taste good, it would be a creamy sauce and a few other nifty ingredients.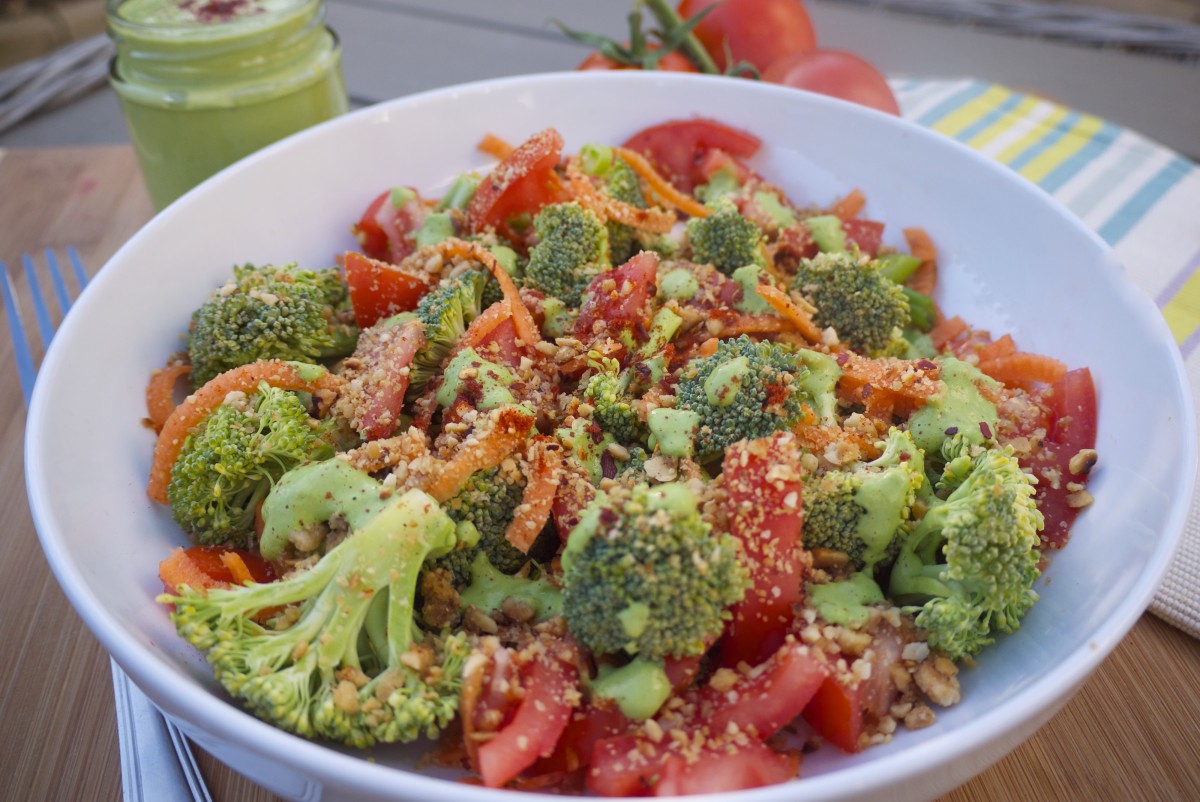 And guess what? It worked! Beautifully, in fact. The natural sweetness of the carrot and tomato combined with the creamy basil dressing and the biscuity warmth of toasted crumbled hazelnuts, made the broccoli taste really good. I polished off the whole lot and considered making more. It was the warming flavours of the tahini and nuts that made all the difference, plus the smooth texture of the dressing manages to soften the broccoli's crunchiness.
Tis dish is a great way to get a rainbow of colourful veggies in, plus fibre and plenty of heart-healthy fats for glowing skin.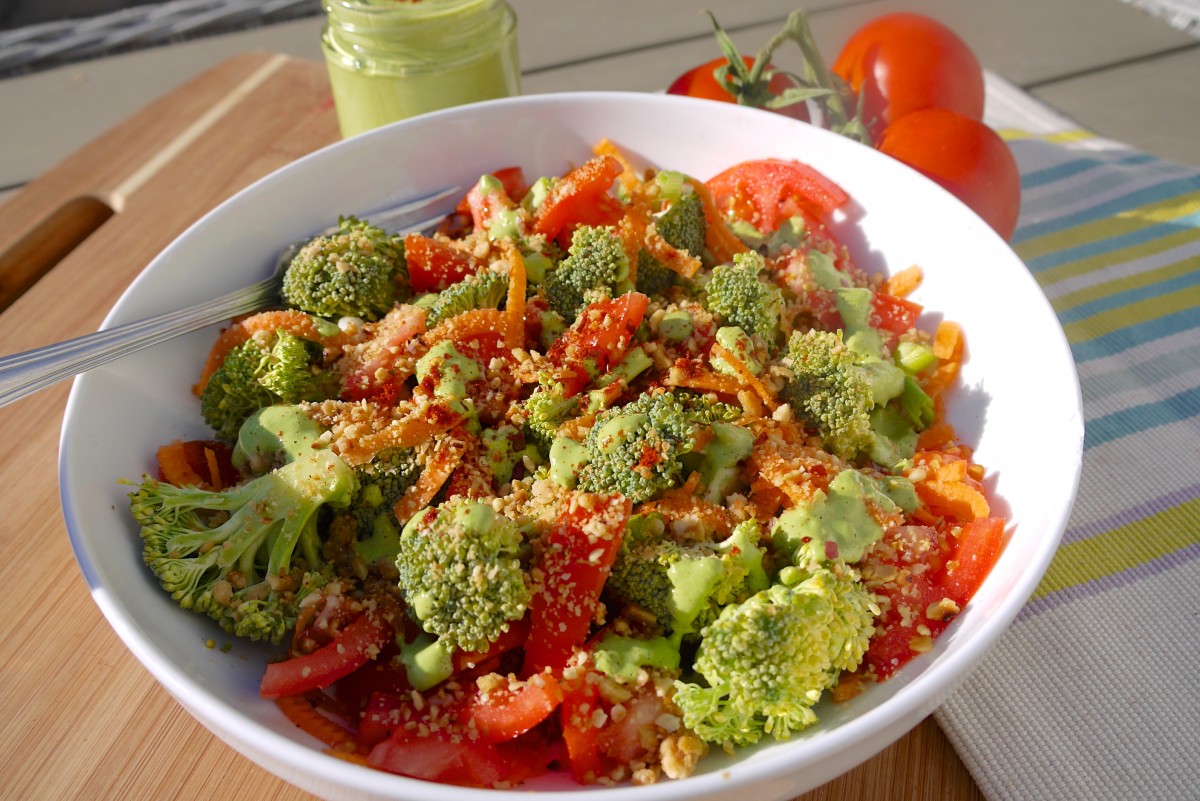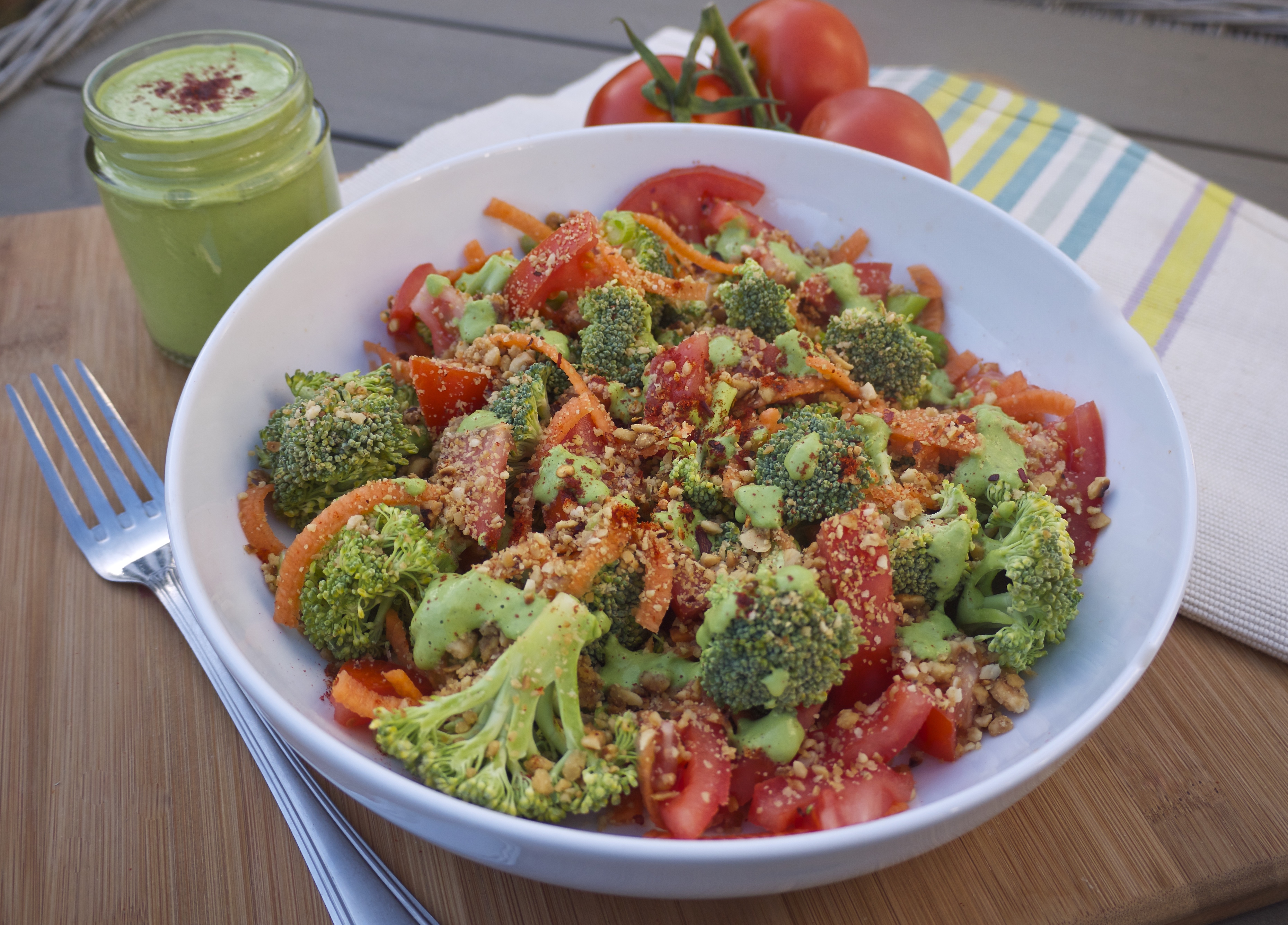 Broccoli Vibrancy Bowl with Hazelnut Crumble and Basil-Tahini Drizzle
2015-03-13 17:34:00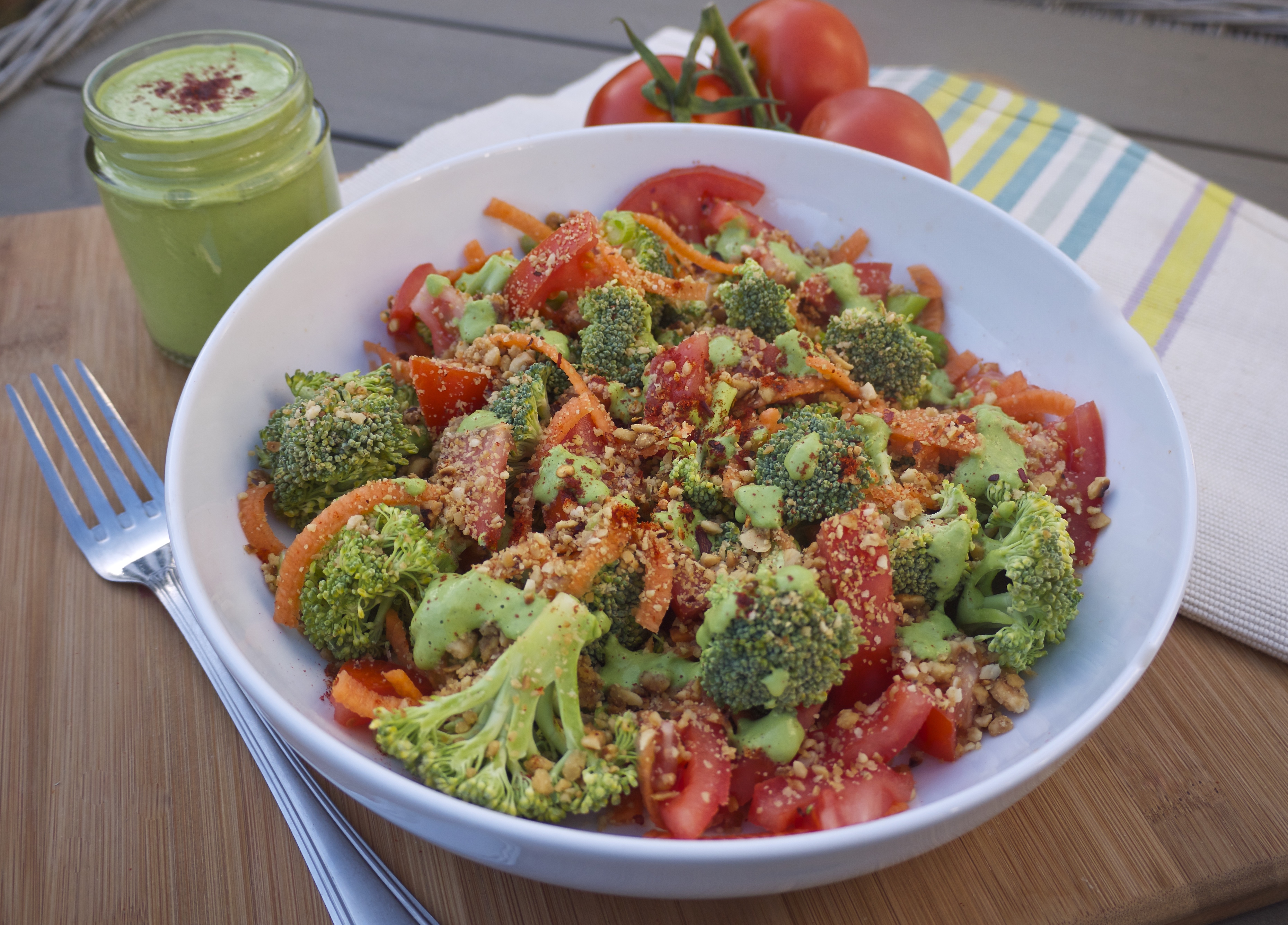 Serves 2
A colourful, vibrant salad, which makes a quick and tasty lunch or light dinner. Packed with essential fats and nutrients for health and beauty!
Ingredients
1 head of broccoli, rinsed well and chopped into florets (I like it raw but it can be lightly steamed or blanched)
2 carrots, grated
2 tomatoes, chopped
4 spring onions, finely chopped
2 tbsp roast hazelnuts, chopped or pulsed lightly in a food processor/blender to produce a course crumble
Pinch Himalayan pink rock salt and ground black pepper, to taste
Pinch of dried chilli flakes, to taste
For the Basil-Tahini Dressing
180ml (3/4 cup) cold water
60g (1/4 cup) tahini paste
1/4 ripe avocado
1 handful fresh baby spinach
1 handful fresh basil
2 cloves garlic
2 tbsp lemon juice
1 tsp smoked paprika and extra to garnish
Pinch Himalayan pink rock salt and ground black pepper, to taste
Dash of Japanese Ume Plum dressing
Dash of low-sodium tamari sauce
Instructions
In a large bowl, assemble the broccoli, grated carrot, tomato and spring onion.
Sprinkle on the hazelnut crumble.
Season and add the chilli flakes, to taste.
For the Dressing
Place all ingredients in a blender and blend until smooth and creamy.
Taste and adjust seasoning, if desired.
Drizzle on the dressing and serve.
Rosanna Davison Nutrition https://www.rosannadavisonnutrition.com/