I'm a big fan of overnight oats, as they're so simple to make and only require a few key ingredients. They're also perfect for busy people on the go. If you're training before work, try making these in a jar the night before and bringing them with you for a pre-gym boost or a post-training recovery power breakfast. They contain an ideal combination of complex carbs, protein, omega-3 fats and antioxidants for muscle recovery and repair. They make a great family breakfast option and kids will love this flavour combination too.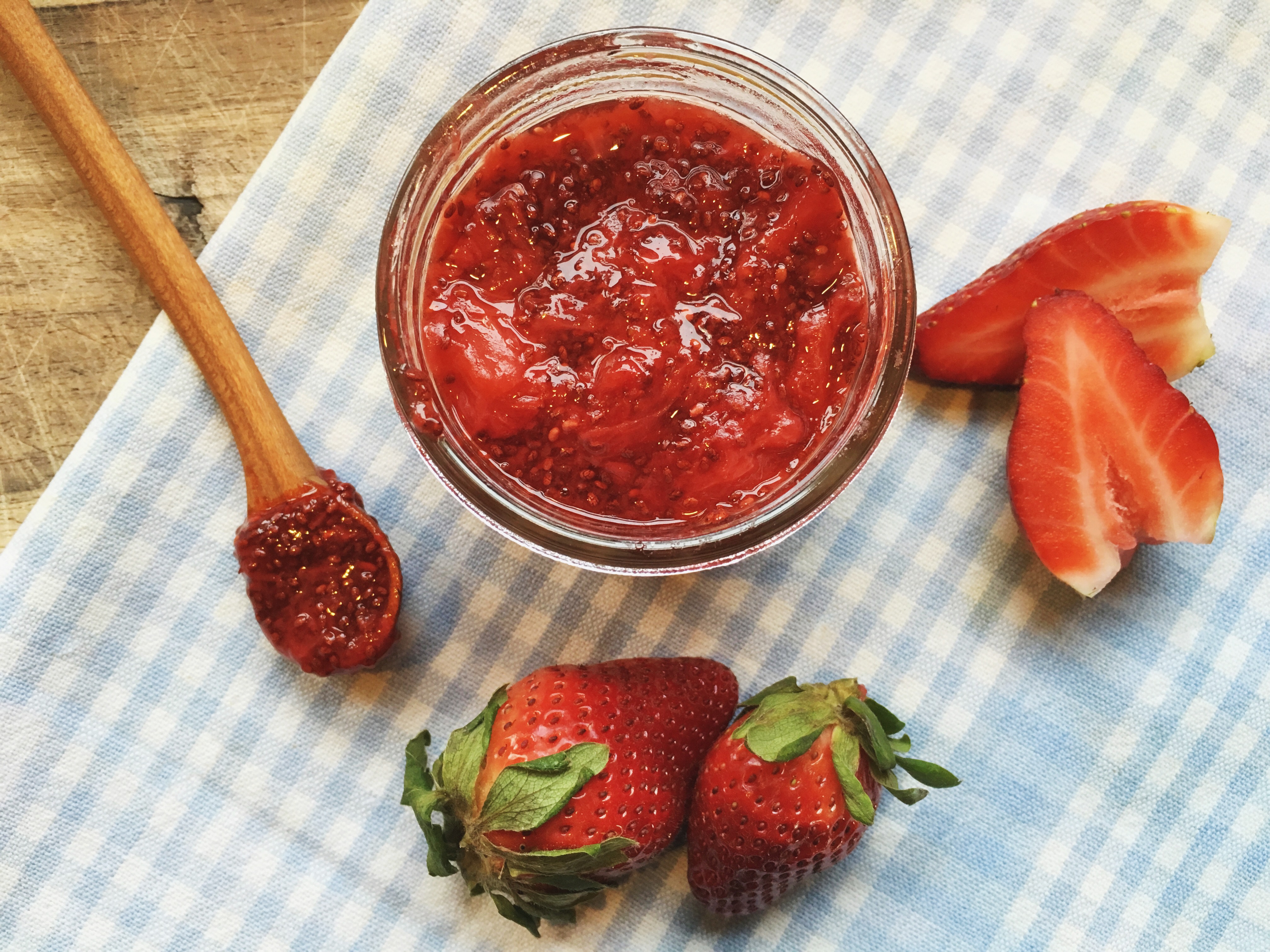 Strawberry chia jam is so simple to make and tastes good with just about everything! Plus it's packed with antioxidants, fibre and omega-3 fats, all important for a healthier, fresher complexion 🙂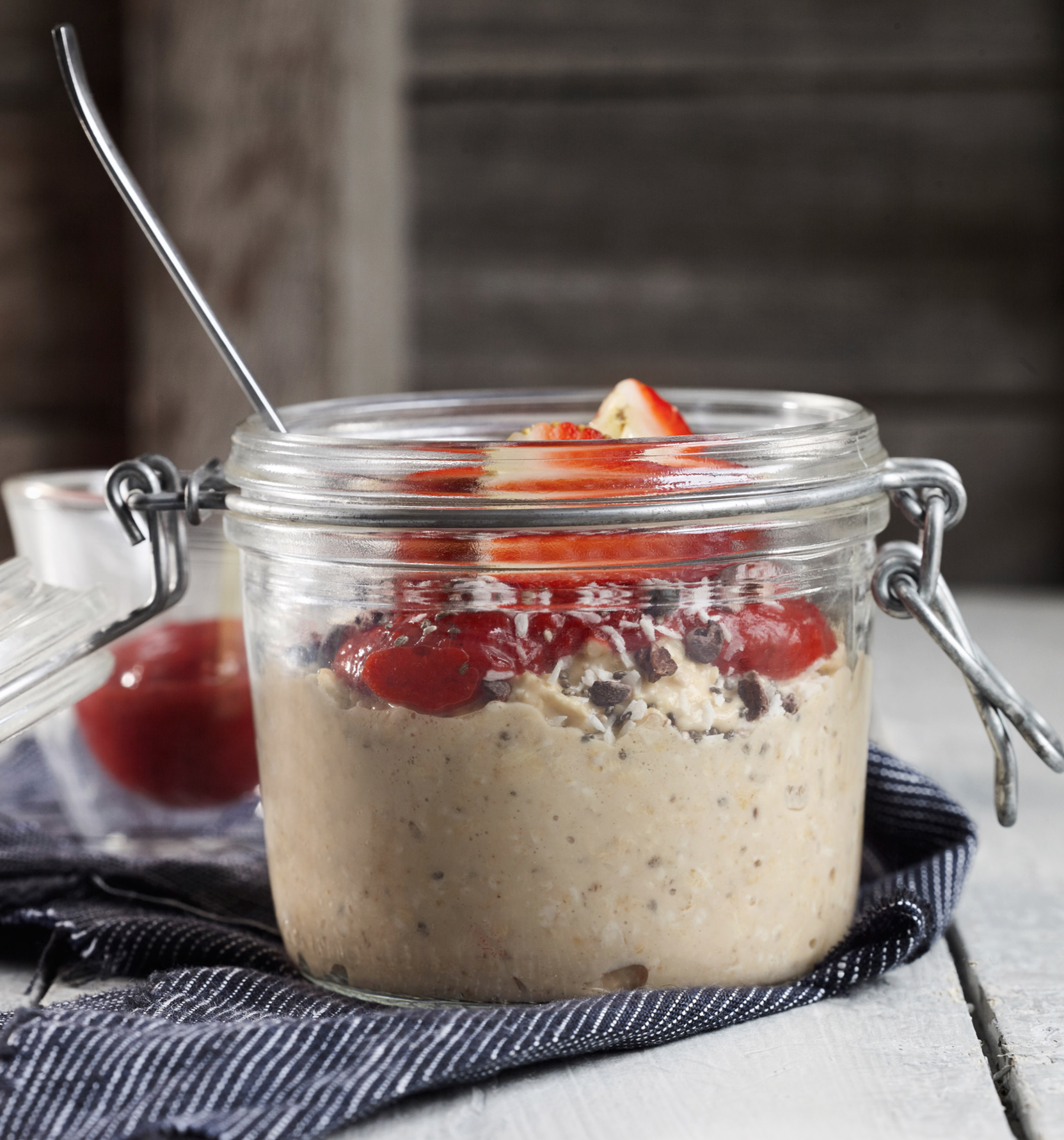 Fancy making them yourself? Kitchen Table Films have created this recipe video for some inspiration:
Let me know if you give these Peanut Butter and Strawberry Chia Jam Overnight Oats a go and I love to see all your creations on social media! Simply tag #RosannaDavisonNutrition on Instagram or Twitter or come on over to my Facebook to say hello 🙂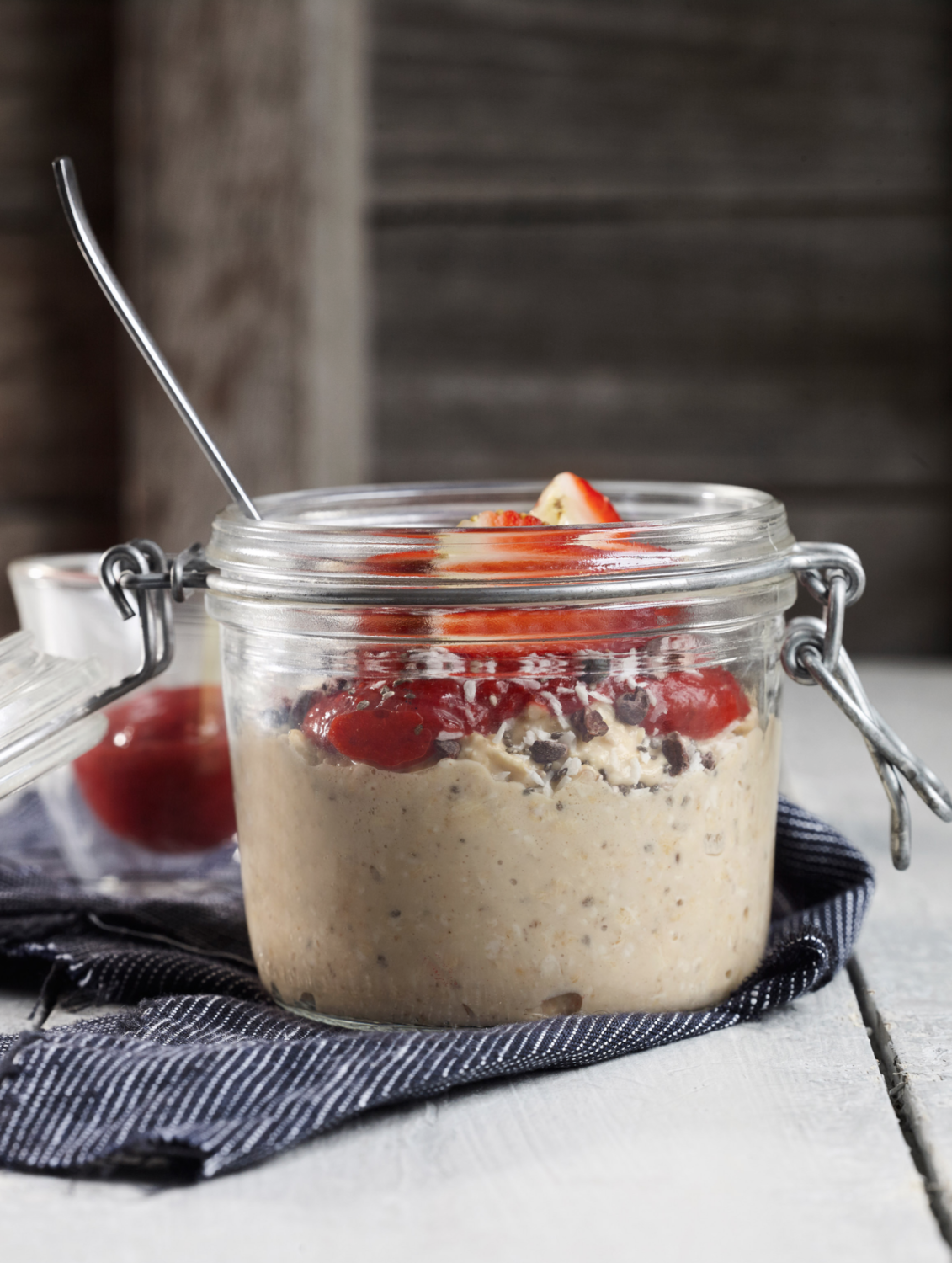 Peanut Butter and Strawberry Chia Jam Overnight Oats
2017-02-13 17:11:09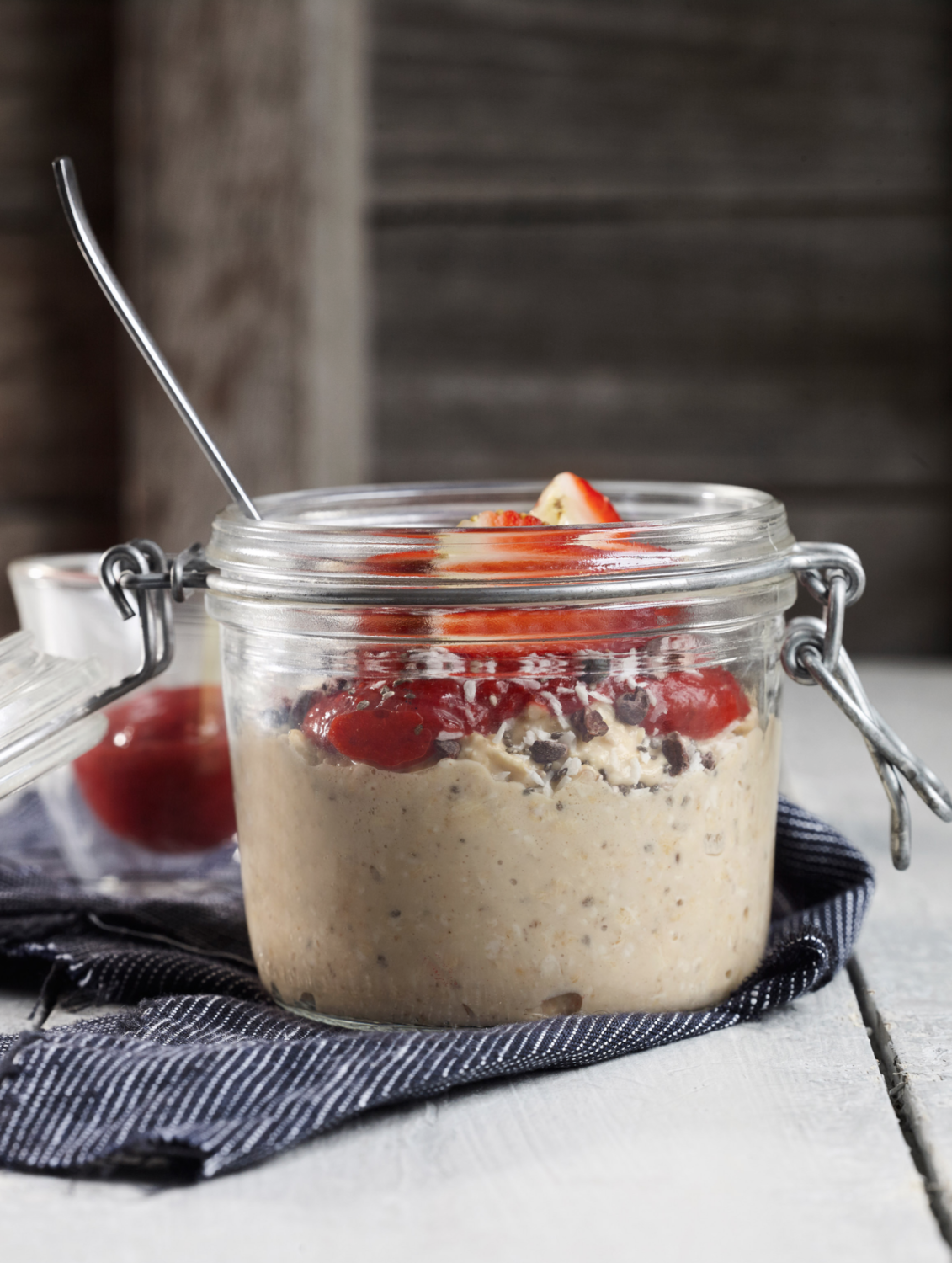 Serves 1
This simple, healthy and tasty breakfast recipe based on a classic combination of peanut butter and jam, was created as a filling and good mood-boosting food, rich in antioxidants and protein. Per serving: 340 calories, 12g protein, 36g carbs, 16.5g fat
For the oats
125ml unsweetened almond milk
1 tbsp whole chia seeds
1 tbsp smooth or crunchy peanut butter (aim to buy organic brands, free from added sugar and palm oil)
4-5 drops liquid Stevia, to taste (optional)
1 tsp vanilla extract or vanilla powder
45g porridge oats (use certified gluten-free if necessary)
For the strawberry chia jam
(Makes 1 jar)
150g fresh strawberries, de-stemmed and sliced in half
1 tbsp pure maple syrup or honey or 5-6 drops liquid Stevia (optional)
2 tbsp whole chia seeds
1 tsp fresh lemon juice
cold water, as required
To prepare the Overnight Oats
In a glass jar or small bowl, place the almond milk, chia seeds, peanut butter, Stevia and vanilla and mix together with a spoon.
Add the oats to the mixture and mix well until they're all covered in the almond milk mixture.
Top with a generous tablespoon of strawberry chia jam.
If using a jar, screw on the lid securely and leave to chill overnight in the fridge or for at least 6 hours. Cover a bowl with cling film before refrigerating.
Stir in the strawberry chia jam and enjoy chilled.
To make the Chia Jam
Place the strawberries, sweetener (if using), chia seeds and lemon juice in a blender. Blend on medium to high speed until a jam consistency is achieved, using 1 tbsp of cold water at a time to blend, as needed
Transfer the mixture to a small saucepan over a medium heat until it begins to bubble, then reduce the heat to allow the jam to simmer gently for 5-6 minutes until the chia seeds begin to thicken it up.
Remove from the heat and pour into a clean glass jar. Allow it to cool before serving.
Notes
Overnight oats can be stored in the fridge for up to 2 days and the jam can be stored in the jar with a secure lid in the fridge for up to 7 days.
Rosanna Davison Nutrition https://www.rosannadavisonnutrition.com/